The Best Round-Ups of 2014
Just like what we always do each year, we give you a list of inspiring ideas for your home. And these would include a variety of designs for the bedroom, living room, dining room, kitchen, bathroom, outdoor spaces, and many others. To boost your ideas and to inspire you on how you could design you own spaces, we showcased round-ups of certain interiors. I am pretty sure you loved looking at how each space was done.
We actually love all the round-ups here because all of them are bursting with ideas and this will give us a wide range of styles that we can apply in our own homes. This is actually beneficial for both designers and homeowners. With an organized list, we can easily get what we are looking in just one page. And we saw that here on Home Design Lover. But as 2014 ended, it is time to show you the Best Round-Ups we have feature in this site. Let us see if your favorite is on the list!
1. 15 Stunning and Relaxing Rooftop Pools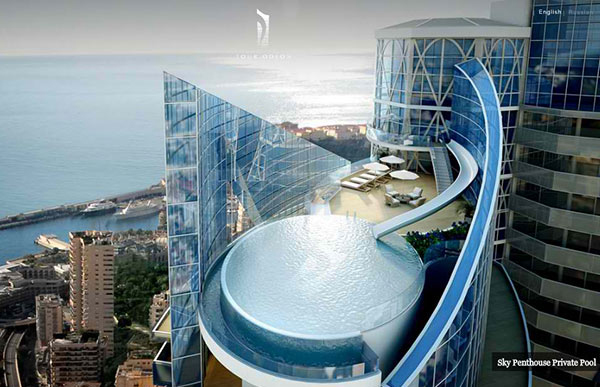 Well who wouldn't fall in love with rooftop pools? This list will make you envious of the owners of these homes as they are able to dip in a cold water while taking a good look at the lovely view around them.
2. 17 DIY Planter Ideas To Add Fun to Your Garden
These DIY planters are definitely amazing! I love the cute gum boots as well as dipped vases. Have you tried making any of them?
3. Exude a Fresh Aura in Your Homes with 20 Green Living Walls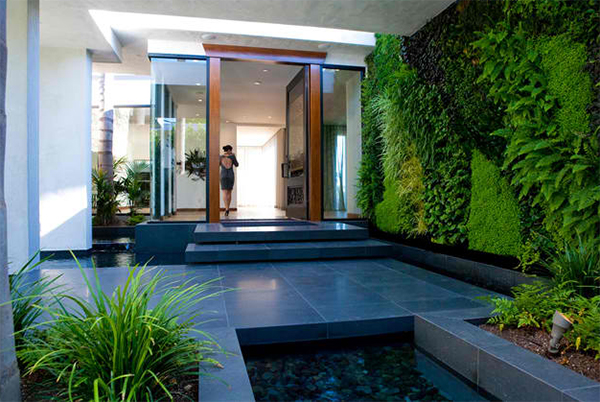 Green living walls in the house are lovely additions that will bring in nature wherever that may be in the house.
4. 20 Timber Decking Designs that can Append Beauty of your Homes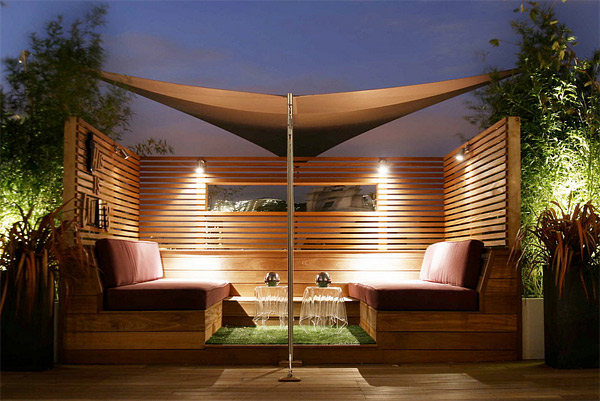 I always love timber decks because of that natural feel it gives us under our feet and of course the timeless appeal of wood that blends in with the beauty of the surrounding.
5. 20 Sleek Ideas for Modern Black and White Bathrooms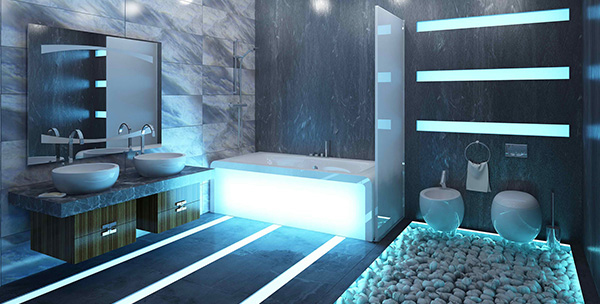 Timeless combination of black and white in modern bathrooms is a favorite of many designers and homeowners. Take a look at the list and you'll see why.
6. Intensify the Look of Your Kitchen with 20 Glass Back Painted Backsplash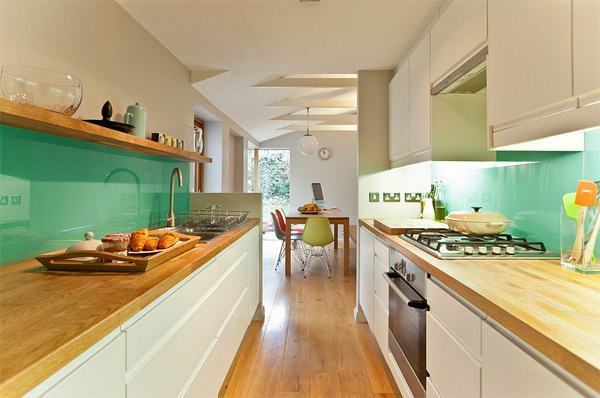 As always, a glass back painted kitchen backsplash will never fail to add beauty to the heart of the home!
7. 20 Designs of Shared Home Offices for More Productive Work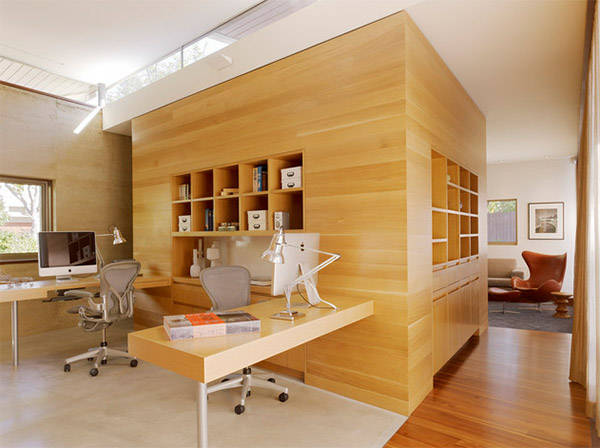 If you are working with another person in your own home office, this list of shared home office designs will be best for you.
8. 20 Pop Decorating Ideas for the Living Room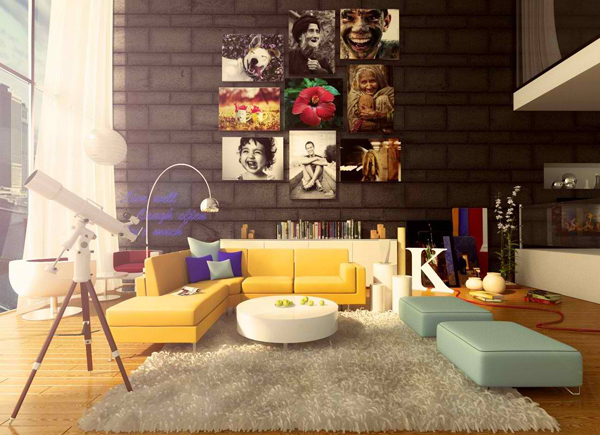 There is something about Pop decorating that is unique to other decorating styles. It is something that lives for a years and still look amazing and trendy!
9. Fill Those Blank Walls with 20 Bedroom Wall Decorations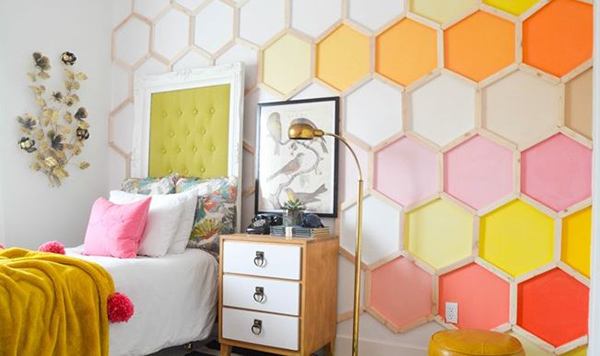 There is more than one way to decorate the bedroom walls and this list will give you 20 ideas to do that.
10. Organize Your Kitchen with these 20 Awesome Kitchen Storage Solutions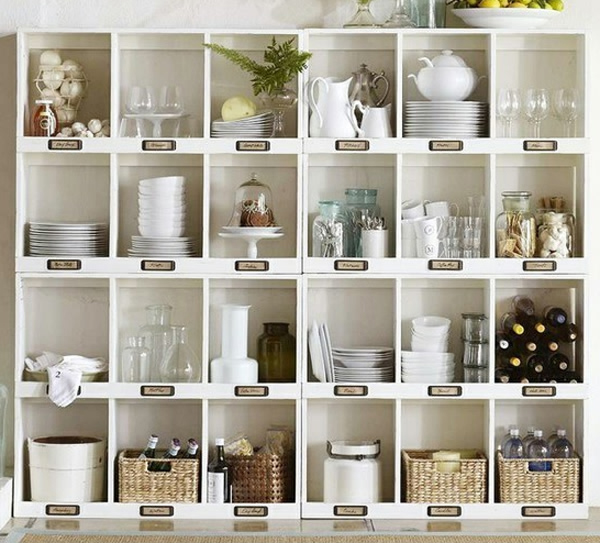 One space in the house that we want to be organized is the kitchen. If you think it is hard to do it, this list of kitchen storage solutions will help you keep all your kitchen stuffs.
11. 15 Ideas for Contemporary Designer Kitchens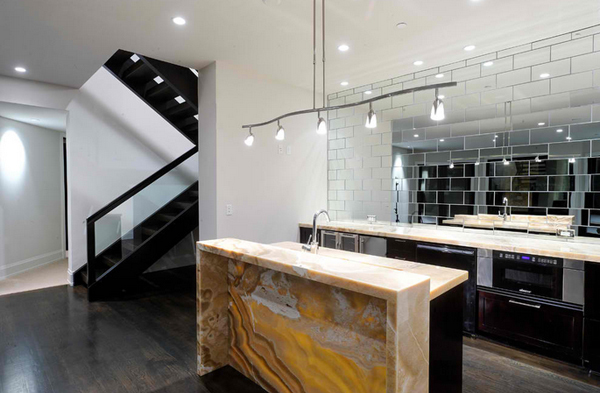 If you are looking for kitchen designs, then this list of contemporary designer kitchens will give you ideas on how to do your layout as well as decors.
12. 20 Whimsical Ceiling Ideas of Nurseries and Toddler's Rooms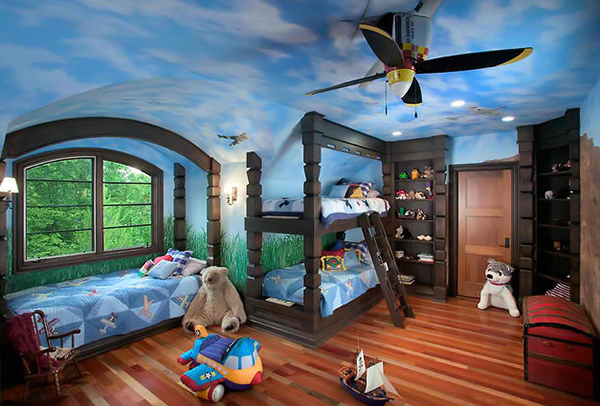 Every nursery and toddler's bedroom is a beautiful place full of love. Why don't you add a whimsical ceiling to even make it look more lovely and enchanting for the little ones who use it?
13. 20 Indoor Garden Designs that Will Bring Life Into the Home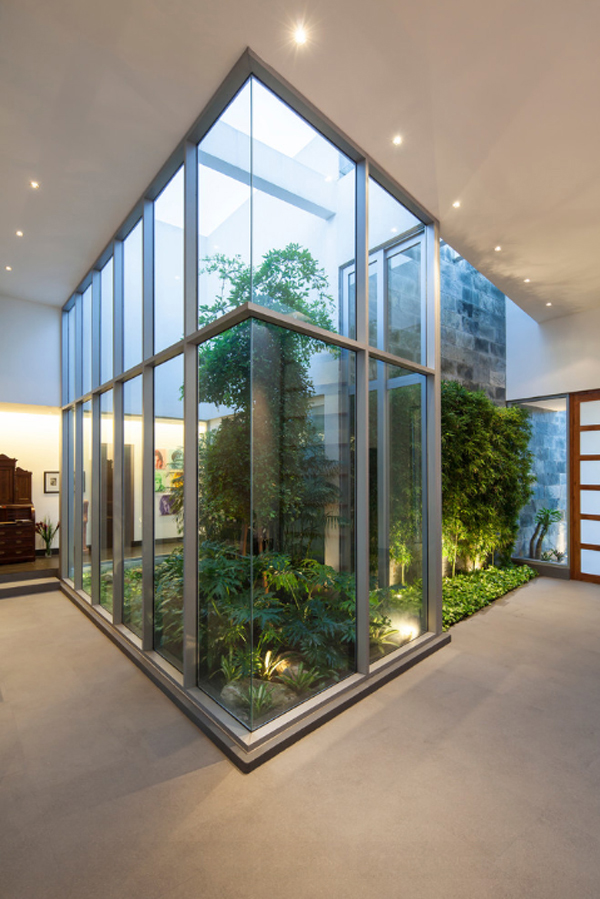 There are homes that have their own indoor garden and I know after seeing the list, you will fall in love with them!
14. 20 Chemical-Free and Bespoke Natural Swimming Pools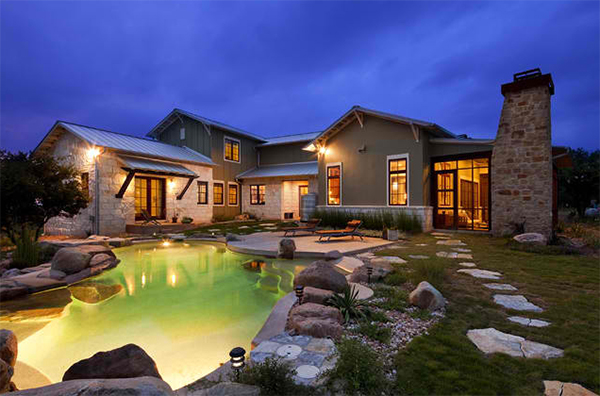 Anything that is inspired by nature always come out amazing just like these natural swimming pools!
15. 15 Ideas for TV Built-in Media Wall in Modern Living Rooms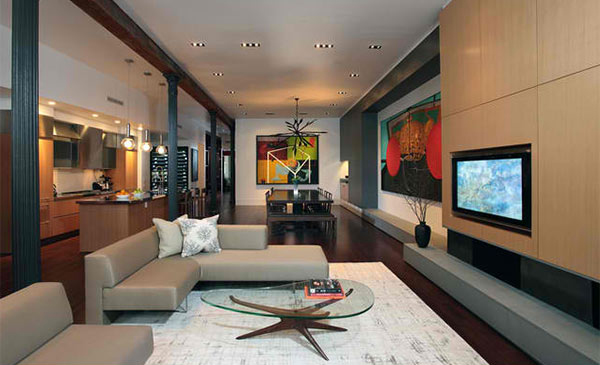 Want a built-in TV in your living room? Take a look at this list of beautiful living spaces with their own Media walls.
16. 20 Awe-Inspiring Art Deco Dining Room Designs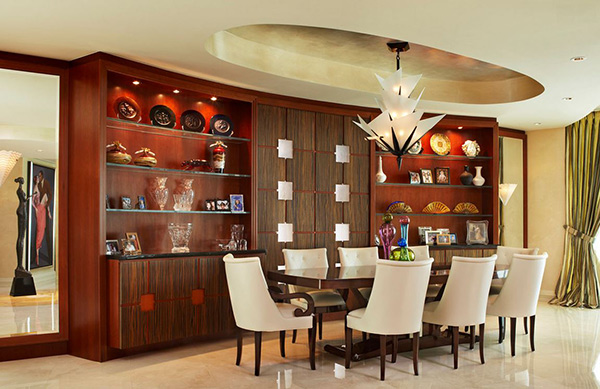 Art Deco dining rooms are full of style and fashion! If you don't believe me, then head over to the list and you will surely agree!
17. 20 Amazing Bedroom Designs You'll Hunger For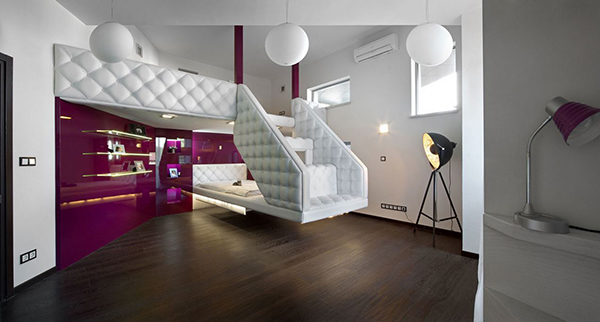 From the title, we know we are really up for something amazing! Each bedroom in this list has something unique in them that will make you love them!
18. 15 Bathroom Spaces with Glass Shelving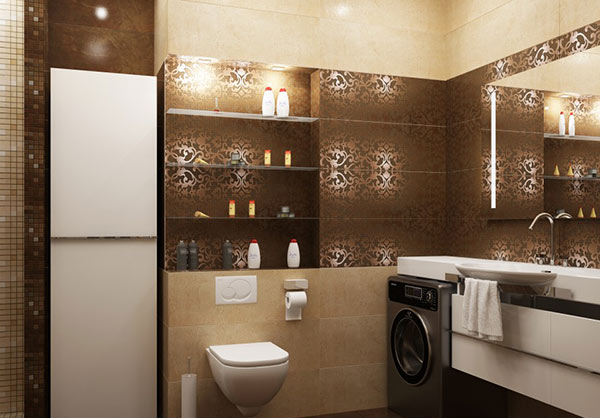 When you use glass shelves in the bathroom, the look of the entire bathroom changes!
19. 20 No Nonsense Industrial Dining Room Designs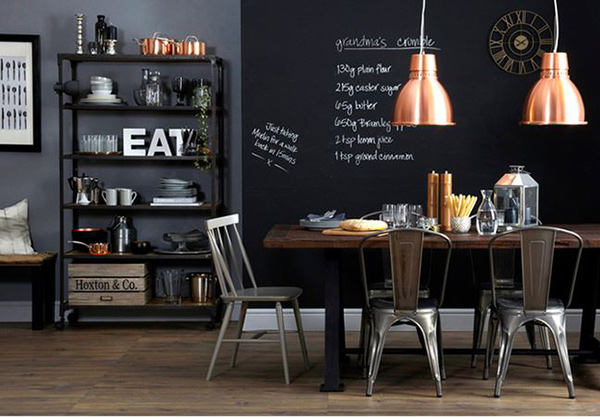 There is something about industrial spaces that I love! Whatever that is, this list of industrial dining rooms will change the way you discern an industrial space.
20. DIY Outdoor Furniture Ideas to Perk Up your Gardens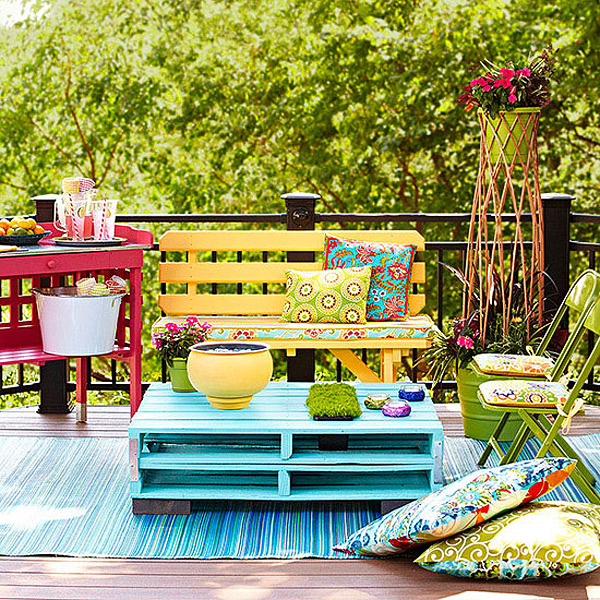 Add some fun and easy to make outdoor furniture to your garden. You don't even need to spend to have one!
That sure is a bunch of inspiring round-ups! Well, no wonder you are still here with us up to this day because of the daily dose of inspiration you can get from our posts. So, did your fave round-up made it to the list? This 2015, we have more amazing round-ups to show you and that is a promise!