Seasonal Changes Inspired Apartment in Crete
Every home has a different design concept and style. Some get their inspiration from the environment and its surrounding. That is why many homes have that earth-y feel in them while others bring in organic materials for their furniture and other decorations. Well, nothing really beats the beauty of nature and it really is a good source of ideas and inspirations. Today, we will show you an apartment that is inspired by seasonal changes.
The Crete Apartment is a colorful space owned by a couple who loves to spend time in at home with family and friends. That is why, they wanted to have a comfortable home that has a modern design fitting to their modern lifestyle. They wanted to have a different vibe in every room inspired by the seasons of the year. And this is what they applied to the apartment. Come and take a look on how they used the colors of the seasons in the space.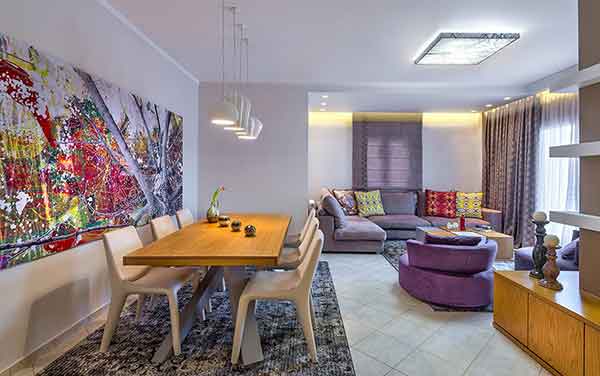 The living and dining area is in this 40 square meter space where you can see a mix of colors.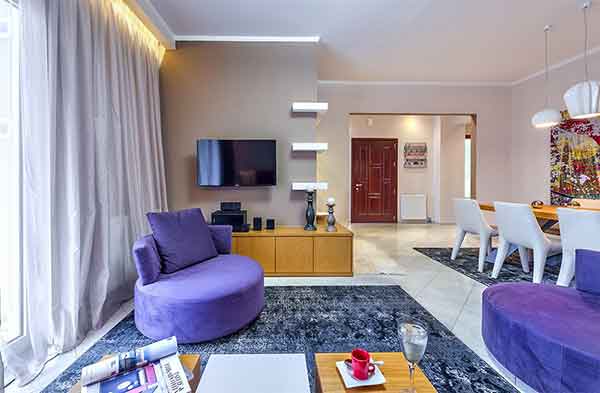 The lavender seats are lovely and adds charm to the living area that is flooded with natural light.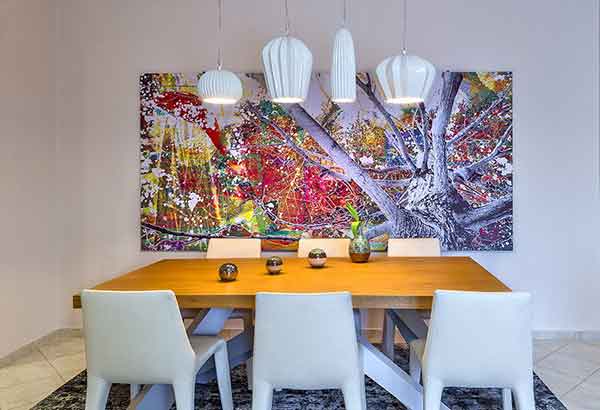 This wall painting nailed it! It has all the colors of the varying seasons.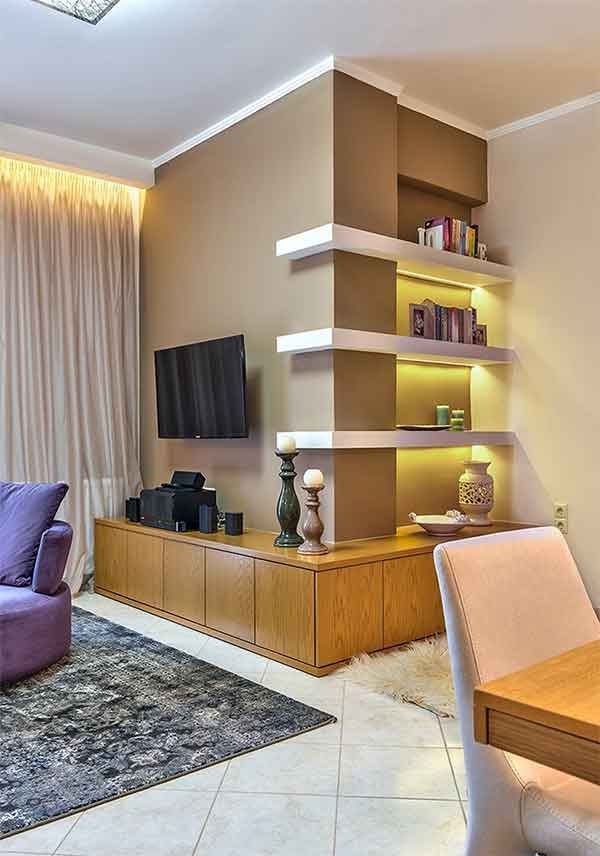 To save space, a corner cabinet and shelf is placed here where the television is also mounted.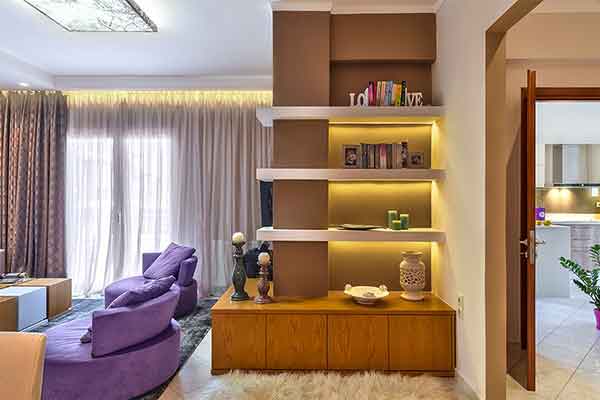 The mix of hard and soft materials add depth and dimension to the interior.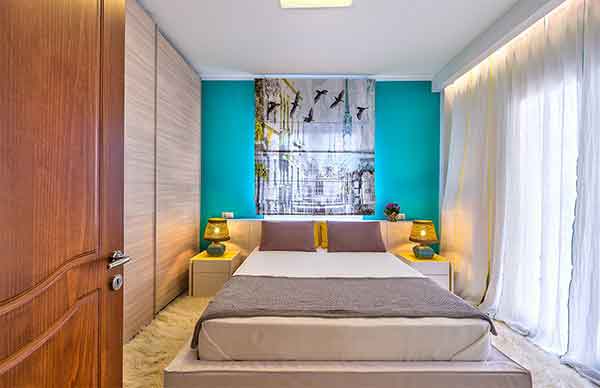 Look at how gorgeous this modern bedroom is with a backdrop of birds and trees.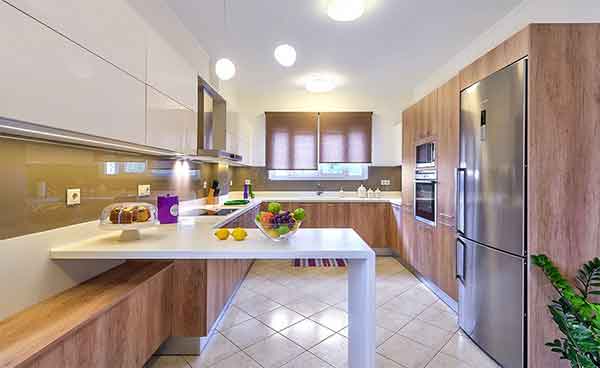 This is the 21 square meter kitchen with all the functions one needs for preparing food.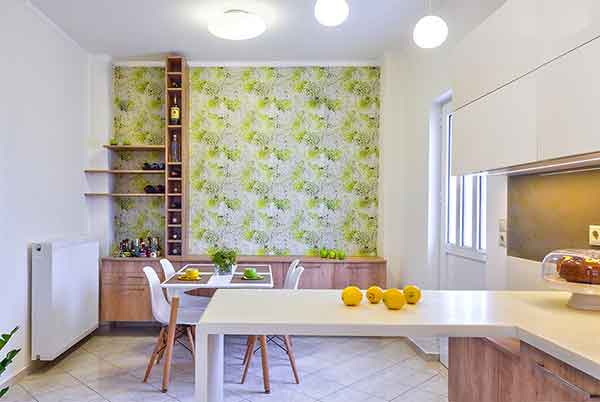 The wallpaper leaves bring spring's beauty to the kitchen especially that it used wood and white colors.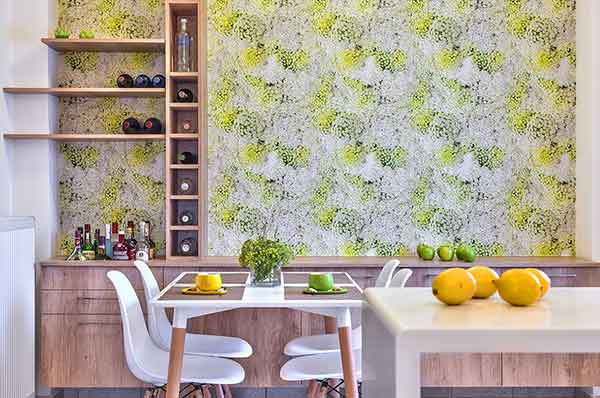 A closer look at the kitchen's wallpaper and its mini-wine storage.
Isn't this a lovely space to live in? Well, it sure is stunning and has that positive vibe because of all the colors used in it. I especially love the colorful painting on the wall which brings the concept into it. This is a design done by Elina Dasira Interior & lighting design studio who was really able to pull off the entire seasonal changes look. Would you love to have a theme like this for your home?