A Creative 58 Sqm Open Studio Apartment in Ukraine
Some people find it hard to decorate and design a studio type room. But that shouldn't be the case. You even have more freedom to decorate it because there is ample space for you to do that minus all the walls. Once you see our feature home for today, you would give it a nod that designing a studio space isn't that hard at all. You could even get an idea on what you could do to your space once you see this.
We are talking about a 58 sq.m. studio apartment located in Kiev, Ukraine. It was designed by the creative director of FILD, Dan Vakharamieiev. The open plan of the room has a kitchen and bedroom. A separate dressing room and bathroom was then located in one space in the apartment. Lighting was an important feature, that is why metal fixtures were installed on the ceiling where light is located and some thin fluorescent lamps were placed in the kitchen. Light helps to define the areas in the apartment. Take a look at the images of this modern apartment below: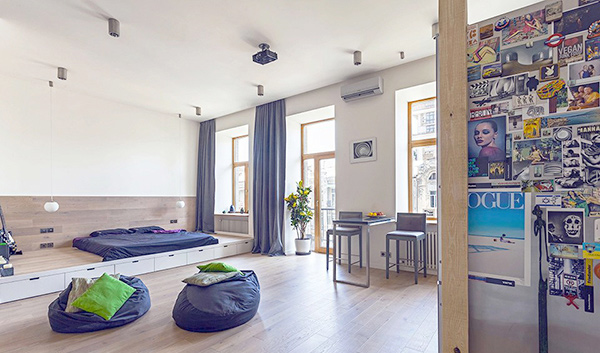 Just because it is studio type, it doesn't mean it could be boring! Look at how the designer add life and zest to this space.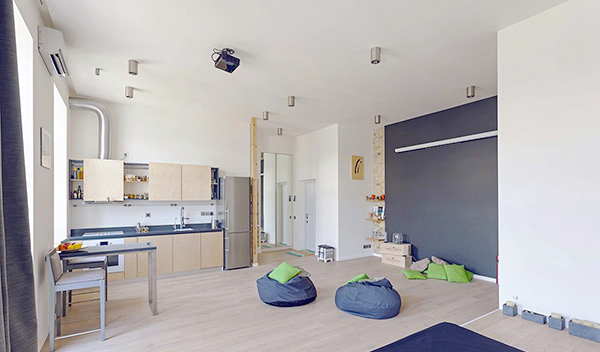 You can see that this is just a small space but even if it is small, it is huge with beauty!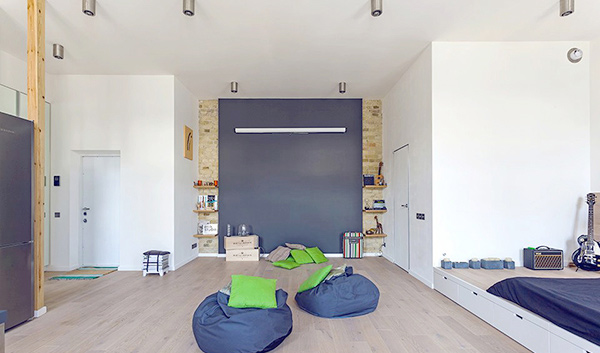 Bean bags are perfect for a small area 'coz it can magically turn a space into a nice living room.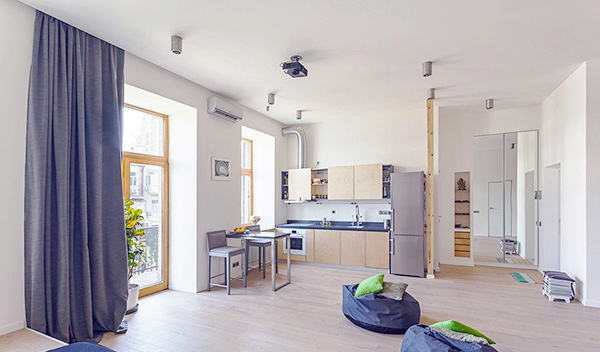 Using white for the walls made the interior appear larger.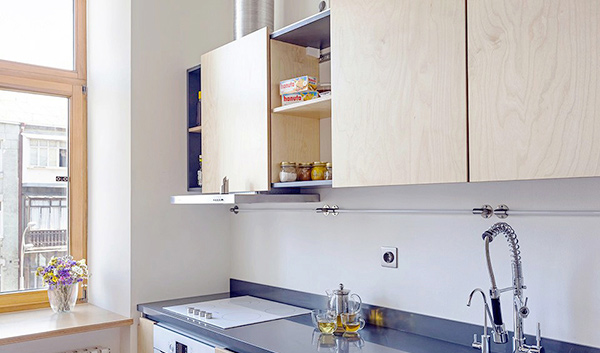 The kitchen cabinets are lovely and modern. Even the countertop and other kitchen equipment are so modern too.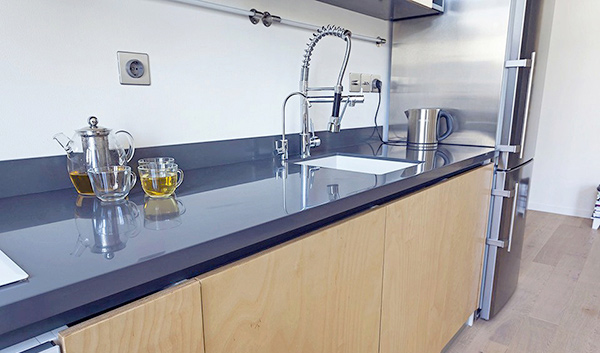 Stainless paired with wood and white looks neat and beautiful.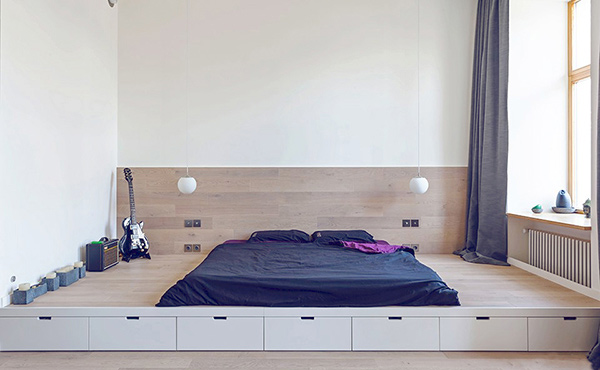 ho says you couldn't have a bedroom in a studio type room? Look at this elevated area. To save space, drawers were placed on it. Very smart isn't it?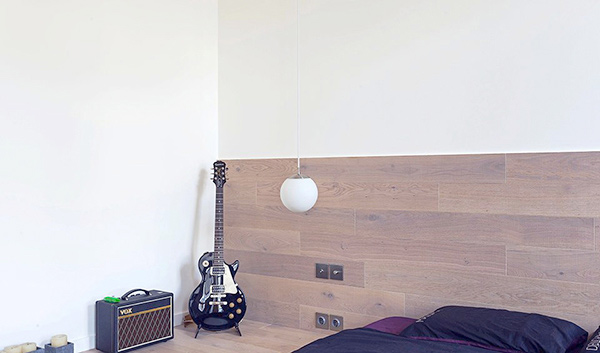 Wooden paneling on this area seemingly creates a different walling for the bedroom.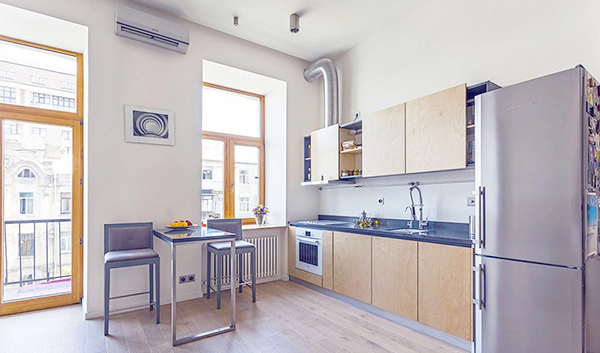 A small dining area with counter height table and chairs in gray.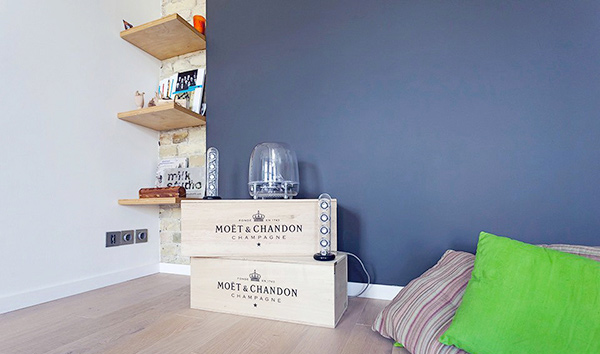 One corner in the apartment where we can see beautiful displays featuring some wooden stuffs and even a champagne wooden box.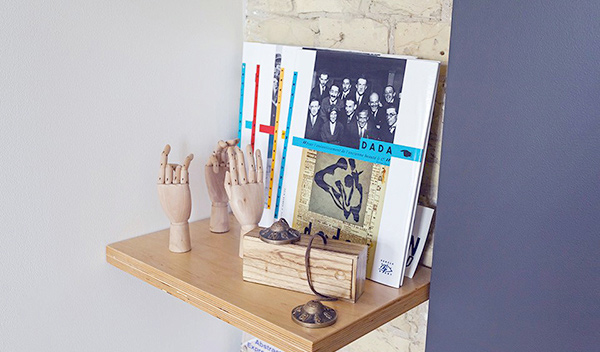 Very artistic display on one of the floating shelves.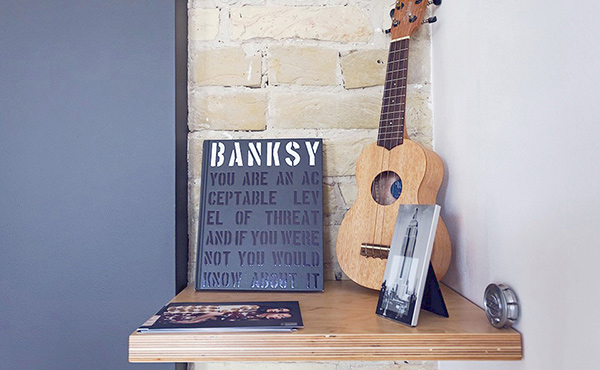 Another floating shelf have this display on it. Check out the brick wall on the back of it!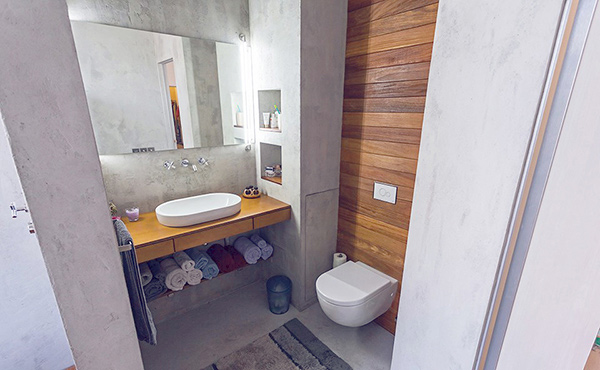 Small yet organized bathroom with storage areas under the lavatory.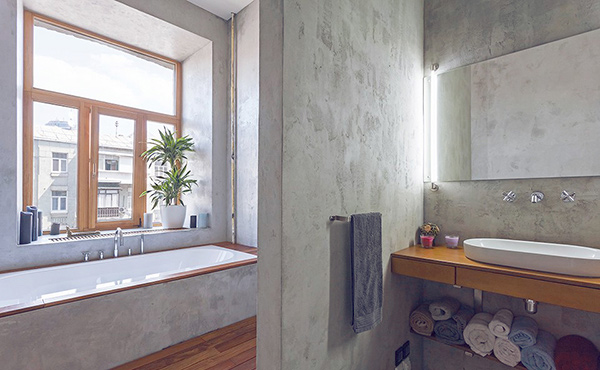 And yes, it has a tub located just near the window letting light in the bathroom.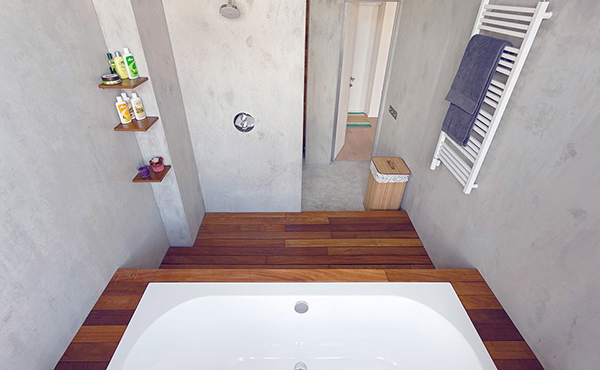 Another good feature of the bathroom is its unfinished walls and wooden flooring.
The interior is indeed beautiful right? It look so modern which is just perfect for the location of the apartment. Heavy blackout curtains in gray fabric were used to cover the window. Its color and texture contrast well with the plywood flooring. The layout of the apartment done by Dan Vakhramieiev of Fild is indeed impressive. Anyone who are having trouble with working on a studio type space will surely get ideas from this design!