15 Ideas in Designing Your Home's Craft Room
There are creative individuals out there who are fond of making stuffs. For sure, they have a bunch of things from teeny weeny beads to large pieces of papers. Yes, all these and more are found in a craft room. That is why it is important to keep everything organized for it would be extremely hard to get the stuffs you need if you won't put them in labeled boxes. Also, the quality of the products might be destroyed if they are not stored well.
Aside from organizing your stuffs, you would also see to it that your creative place is creatively decorated. You can always express yourself through your decors using your own craft stuffs. But if you are looking for ideas on how to do it, you can always get inspiration from other's craft rooms just like the ones we will show you below.
TTM Custom Home
We like the idea of using a blackboard for the desk where we can write reminders.
Expressions at Stapleton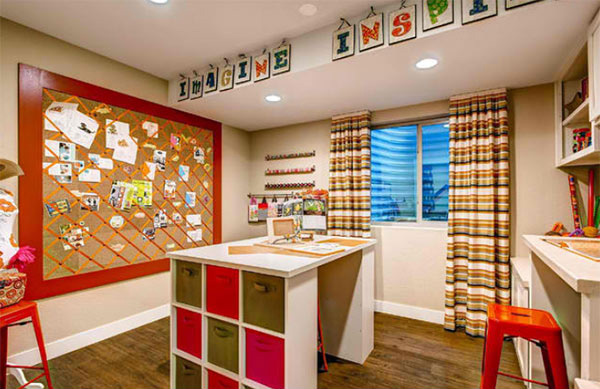 Criss-cross ribbons are used for board to place pictures that could be used by the crafter for ideas and others.
Eastern Point Vista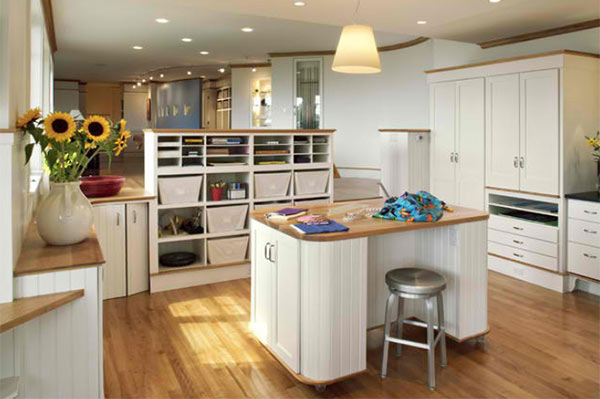 Materials like holly, teak and mahogany replicate boat materials which is the theme of the space. Look at the storage area, isn't it nice?
The Greenwich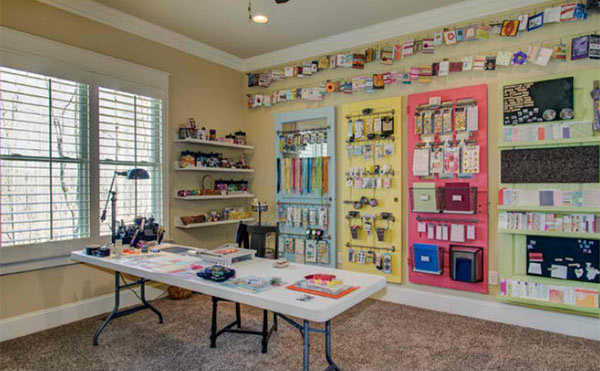 Got so much stuff? You can store them in different ways. You can hang them with colorful backgrounds or place them on shelves.
Craft Room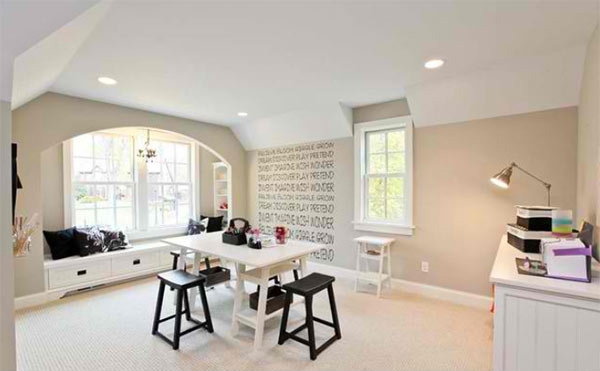 A neat craft room in black and white. The text wall art is lovely but still looks simple.
Bright and Beautiful Craft Room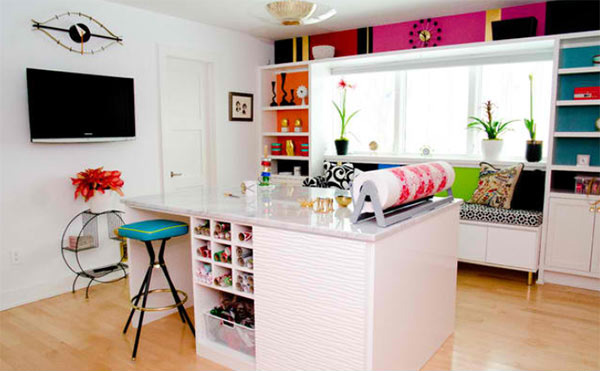 The colorful walls with shelves are stunning! It will surely make one feel very creative once she is in her craft room!
Craft Room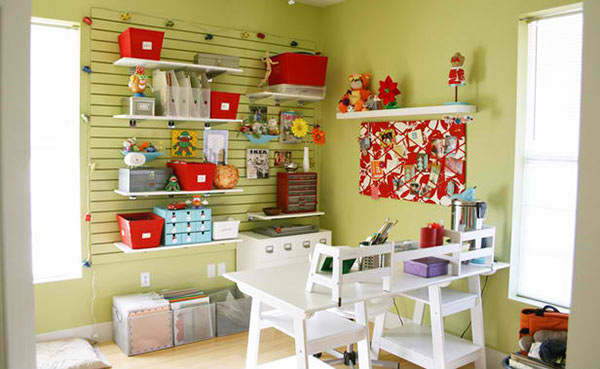 Storage for this craft room is really nice and we like the mood board too.
Nhassen Lower Level Remodeling Project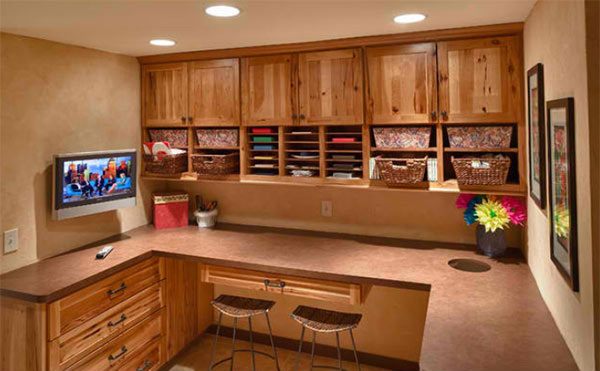 Anyone would love to have a craft room as neat as this! Credits to the ample storage areas to keep all the craft materials.
Bywood Street Residence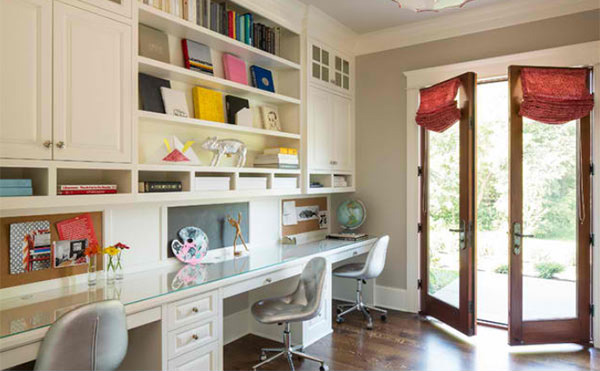 Using one side of the wall for the cabinets and desks is a good way to save space.
Little Pincushion Studio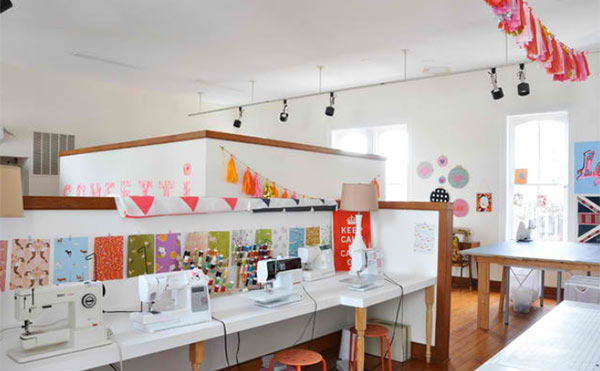 With the vast collection of craft papers and other stuff by the owner, the craft room turned out to be a fun place to work on.
Craft Room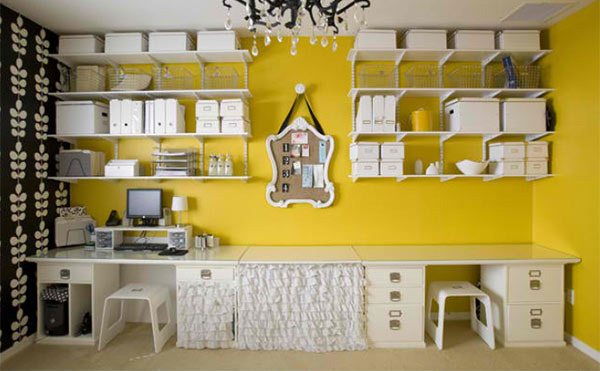 Blue Mountain Retro Wallpaper in black and white looked lovely with the yellow walls and white items in the space.
AK Penthouse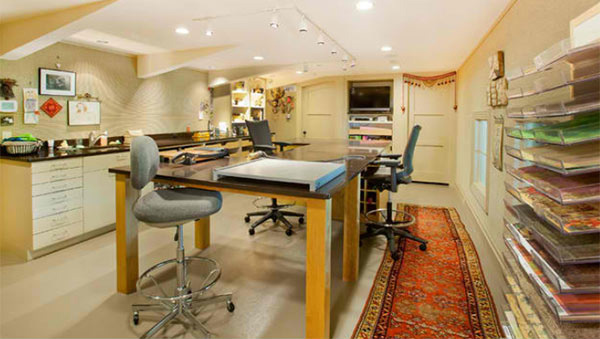 Designed by Bruce Frasier Architects, the room used a combination of direct and indirect lighting located in appropriated positions to aid for the owners craft works.
The Commons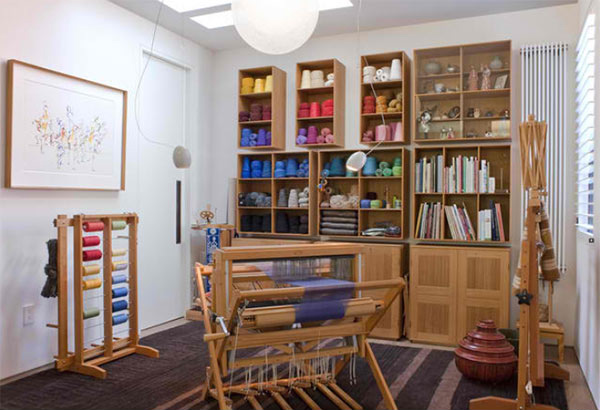 Sorting threads and ribbons in the shelves will not just look good but it will also make your work easier.
Amhurst Road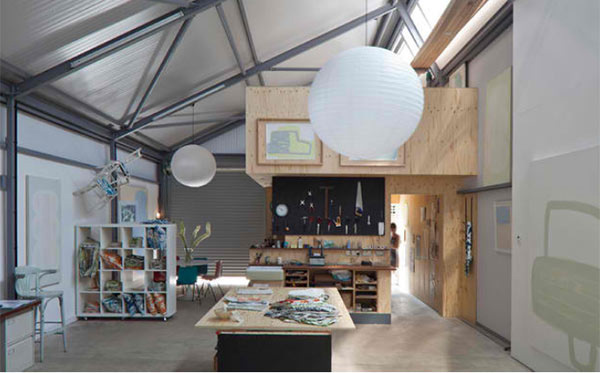 This industrial craft room is gorgeous! We love the colors in it with its use of gray, white and wood.
Flex spaces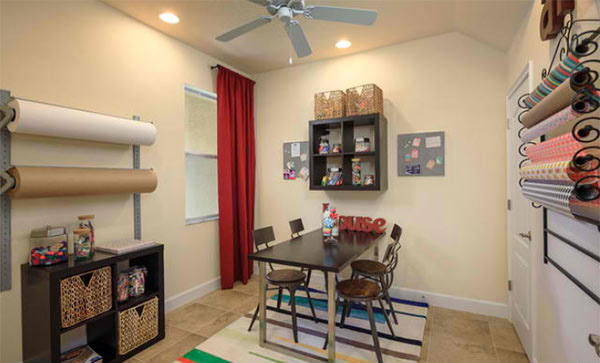 The area rug is a pretty feature in this craft room. One thing that we love is the holder of those beautiful wrappers!
Like what we said, you can always express your creativity for the decor of your craft room. But for sure, you were also able to pick some ideas from the list we have given above. It would be easier for you to do the decors especially that you have lots of stuffs on hand! Since you'll be needing furniture, look into this list of crafting tables with storage. These will help you to organize your stuff.