Here are 20 Stunning Condo Dining Areas to Inspire You
Since there are many people who live in condos, it is no wonder why there are furniture fit for small but luxurious spaces are out in the market. As a matter of fact, size no longer matters because what is important is the design and function of the space. Anyway, the owners of a condo is fully aware of the limits of the space even prior to occupying it.
Today, we are going to show you some dining condo spaces that will inspire you especially if you have a condo unit or are planning to have one. Most of them have modern and contemporary designs but others have that eclectic look too. You can actually choose whatever design and style you want as long as it is functional and fits your taste.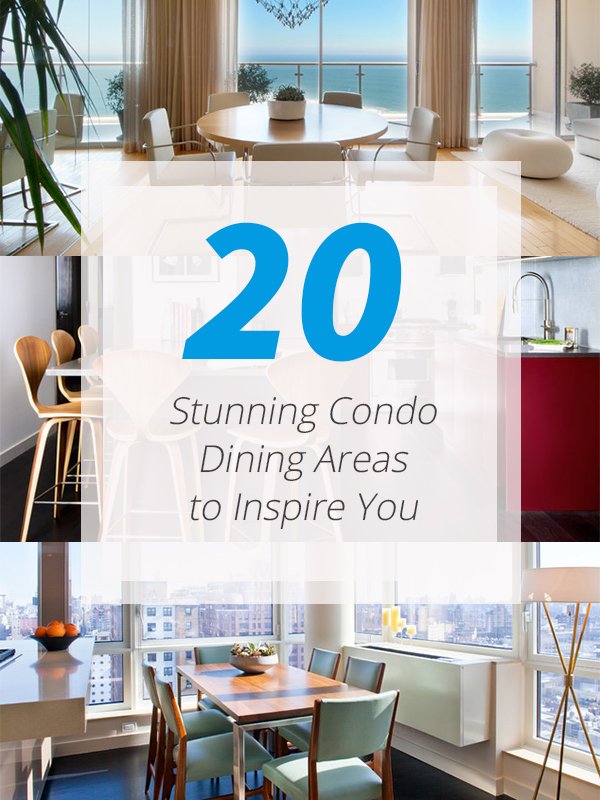 1. Waterscapes Condominium Suite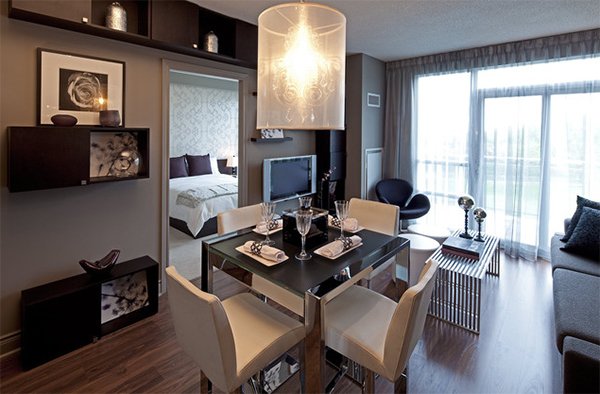 A small dining space is inserted into this condo unit with black table top and mirrored accent.
2. Dark Wood Dining Table by RattanWood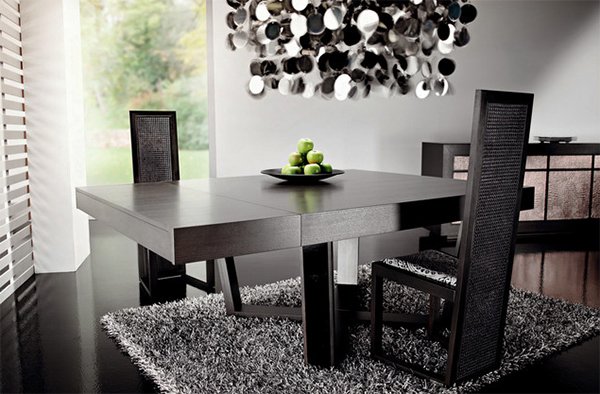 How about a black dining set for your condo coupled with a stunning lighting fixture?
3. Fairmont Pacific Rim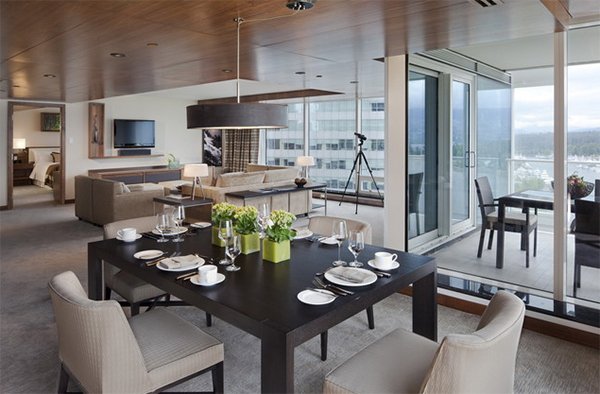 This one looks a spacious. What I love here are the centerpieces!
4. Downtown Toronto Condo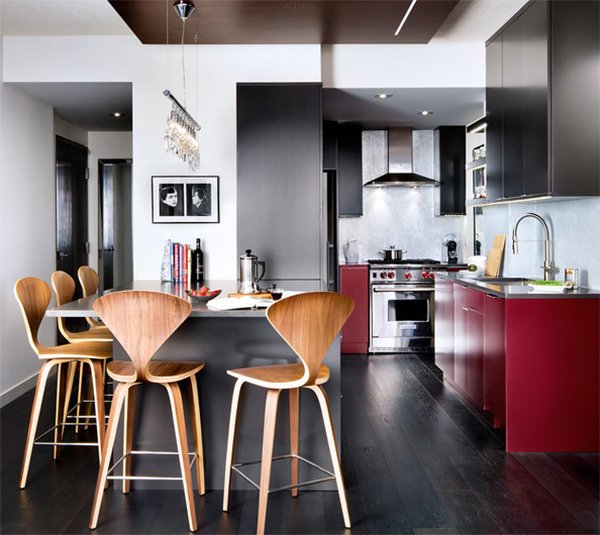 You can also integrate a dining area in the kitchen to save some space in your condo unit.
5. King West Condo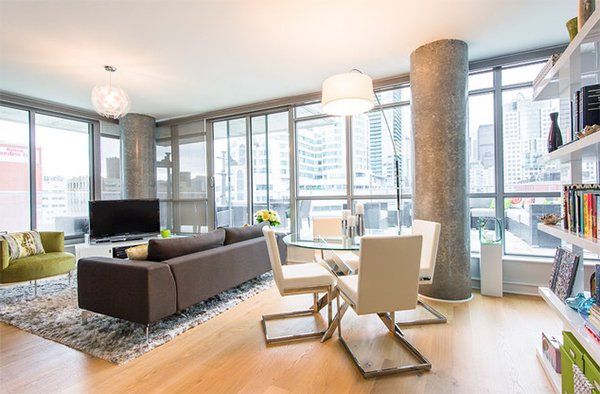 A round glass dining table could be perfect for a small condo!
6. Kitchen Designs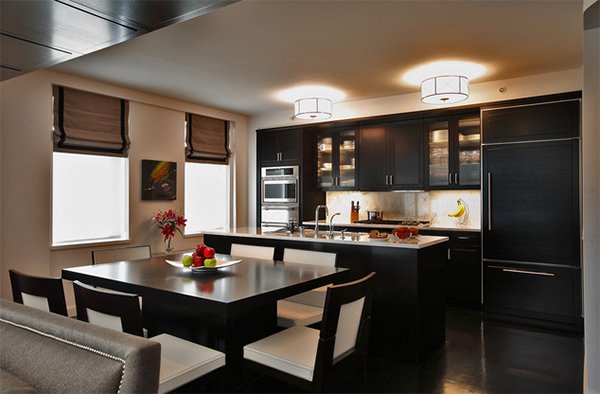 Black dining and kitchen areas doesn't dwarf a space at all. Rather, it looked elegant and timeless.
7. Condo in a historical building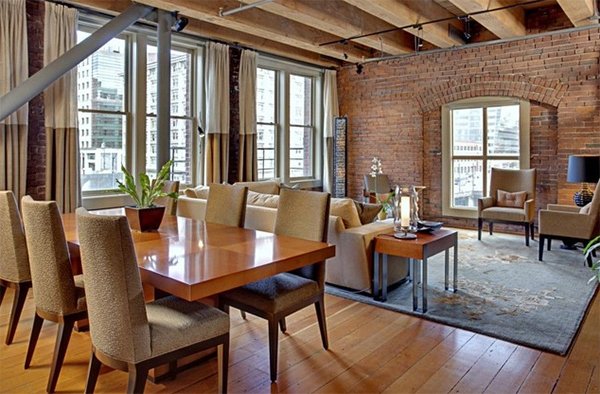 Brick walls create a lovely interior for this unit. They had a good choice of furniture too.
8. Drew McGukin Interiors – Chelsea Apartment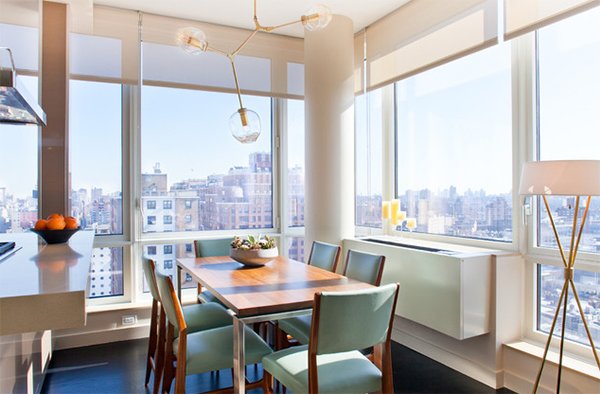 Dining with the light from the sun would be very comfortable and cozy.
9. Miami Project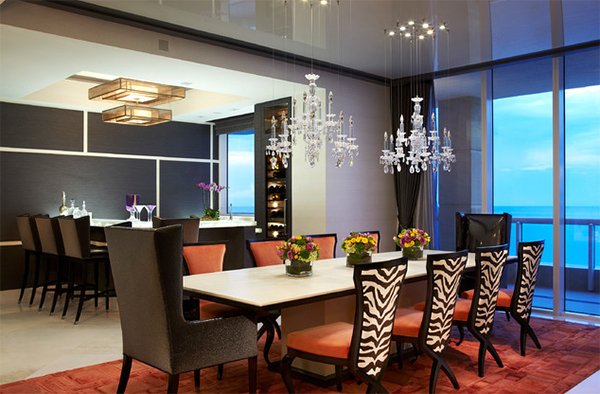 Love the prints of these dining chairs! I can tell this is a spacious condo!
10. Ocean Avenue Penthouse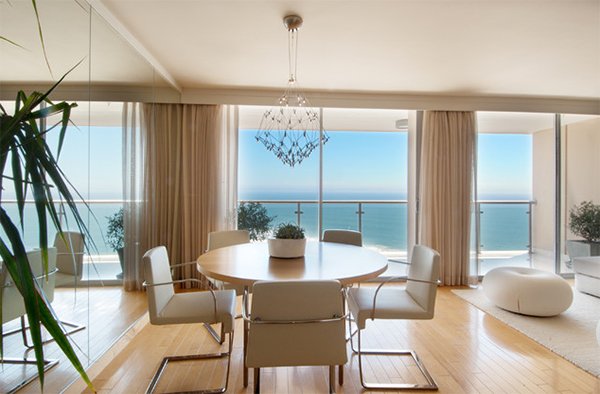 What a lovely view from the outside! It would be very nice to dine in here.
11. T Eatons Kitchen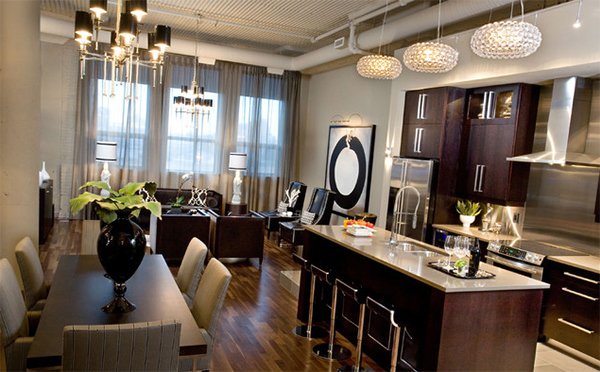 Even with the small space, it was possible to add a 6 seater in the dining area.
12. Slope Style Condo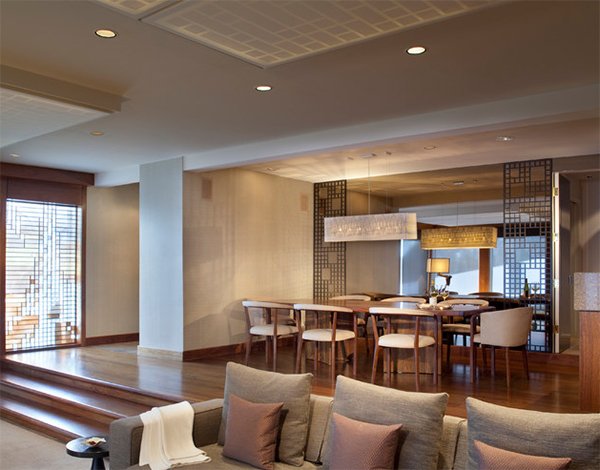 A stylish, modern, ski-in, ski-out condo combining urban vibe with the mountain attitude using the palette of slate, rust and metallic.
13. Sophisticated Condominium
Blue chairs for a small round glass table would be lovely!
14. Upscale Vancouver Condo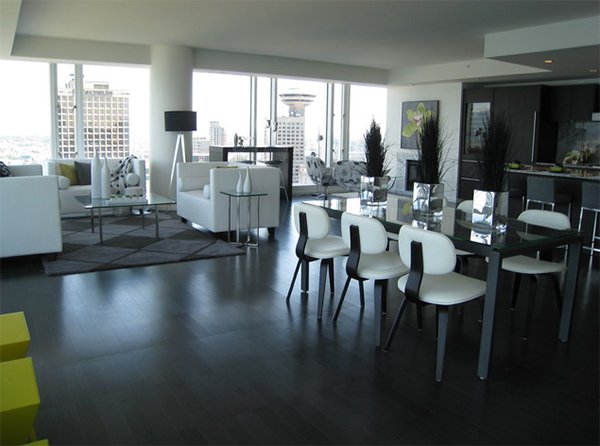 Another spacious condo with a long table for the dining.
15. One Island – Aventura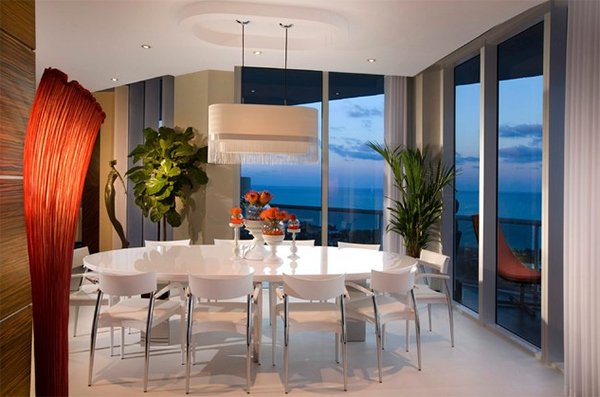 I know you have seen this one before but we can't help including this in the list again!
16. Fire Line Automatic at the Sea Tower in Gdynia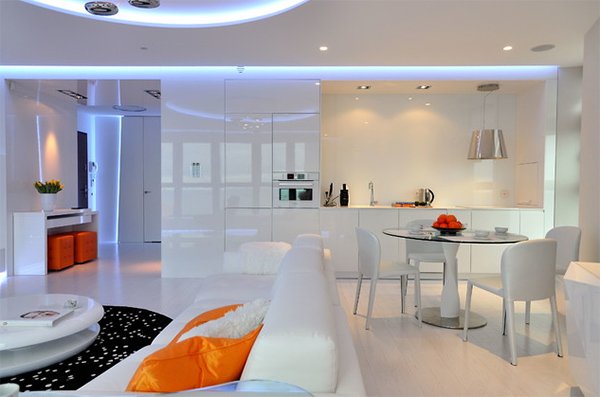 A charming modern space has a white dining set that has the same colors in the other areas too.
17. Contemporary Suite, Harmony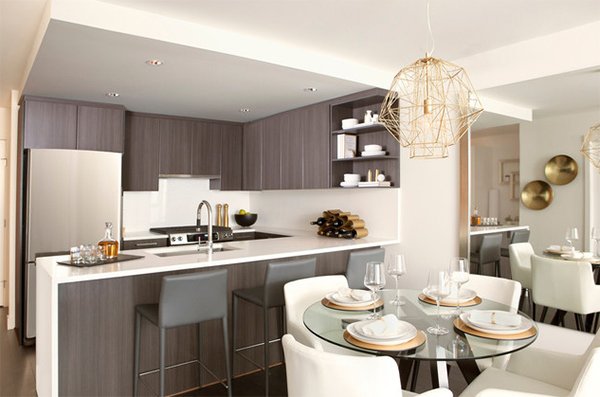 Adding a mirror on the dining area could make it look even more spacious!
18. Stephen Clark Residence – Washington, DC
A small rectangular dining table could also be perfect for a condo.
19. Florense Tech Kitchen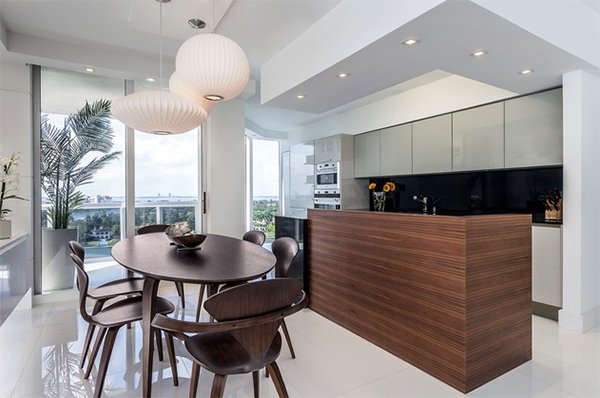 A wooden dining set has lovely curvy dining chairs!
20. Interior Design – Residential Photography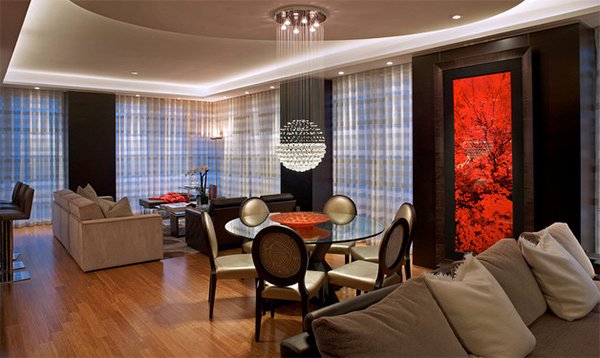 A luxurious city condo with a contemporary flare.
There are different ways to have a dining area in a condominium depending on the space you have. The photos above shows a few ways to have one. What I love about condo dining areas is how beautiful they area despite the small space they occupy. Also, I love how innovative designers are when it comes to space-saving while maintaining the appeal and aesthetics of the home.