22 Modern Breakfast Bar for Early Morning Chit-Chats Over a Cup of Coffee
It would be nice to have your own breakfast bar. Here are some design inspirations for you!
Would it be nice to have a breakfast bar in the house where you can eat breakfast, drink a cup of coffee or just read a book early in the morning? Of course, it would be nice to have that space in the house. For some, they have a breakfast nook which is usually placed near the window to enjoy the morning sun. But for other homes, the kitchen's bar which is usually located near the dining area, also doubles as a breakfast bar.
Below is a list of Animal Fur Pillows in 20 Contemporary Bedrooms that I think you'd love to see. The said bedrooms are really beautiful and neat that by adding the animal fur pillows just made it prettier. If I were you, go ahead and pick a favorite among these photos and tell us about it! Let us go ahead and check out the photos below.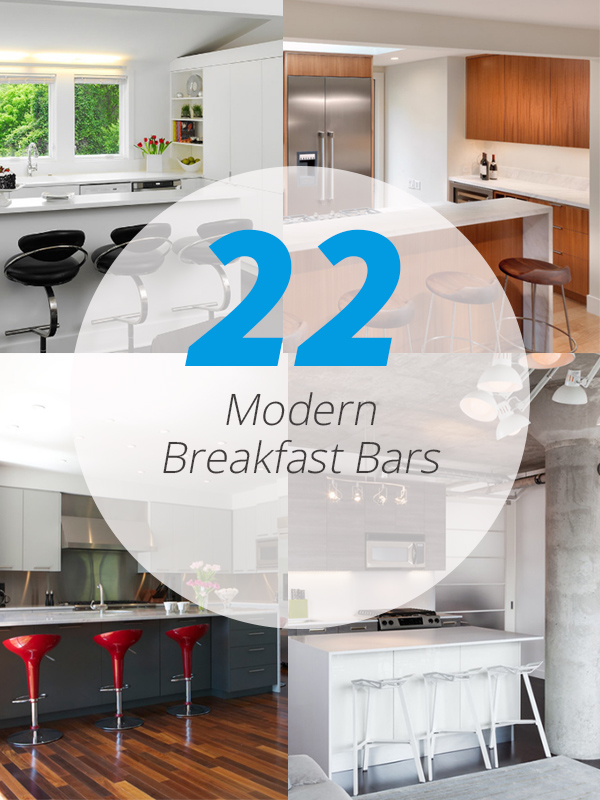 1. Cole Valley Hillside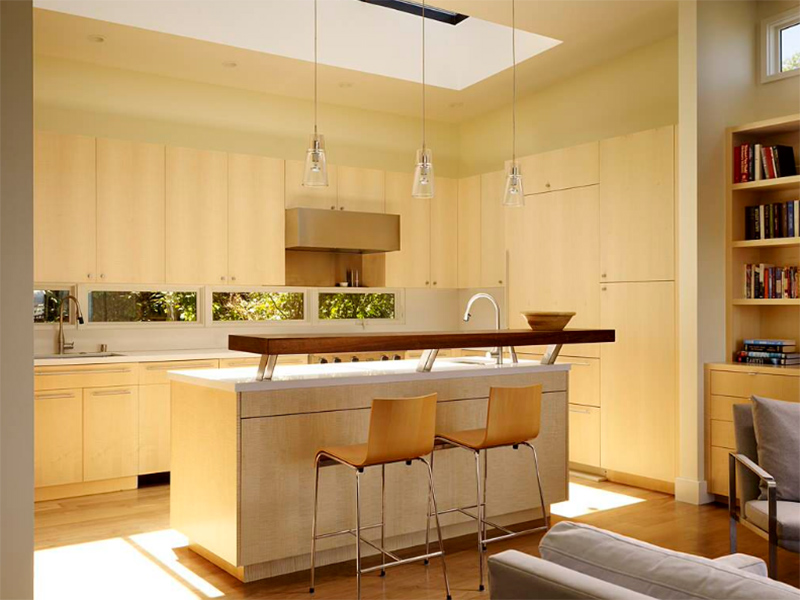 As always, wood never fails to look beautiful like this one that used beige for the cabinets and wooden features on most of its areas.
2. Harris Kitchen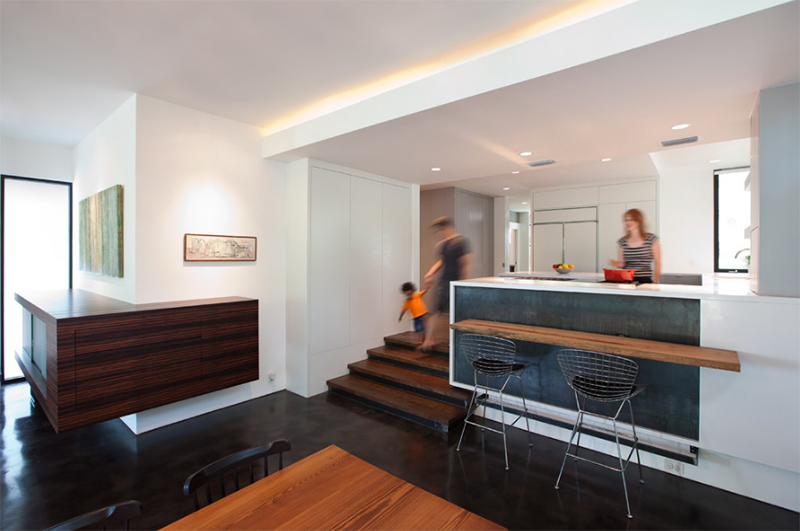 A modern home a beautiful bar that sits on an elevated part of the house. It is a nice idea to use chairs like this for a subtle industrial appeal.
3. Vancouver Residence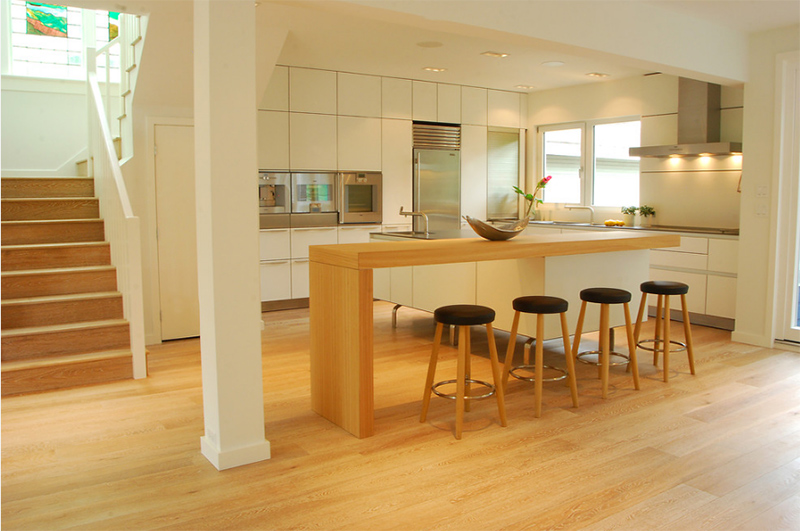 A neat looking breakfast bar with a cantilevered wooden table paired with stools that has soft upholstered pads.
4. HassertonZimmermann/Whellan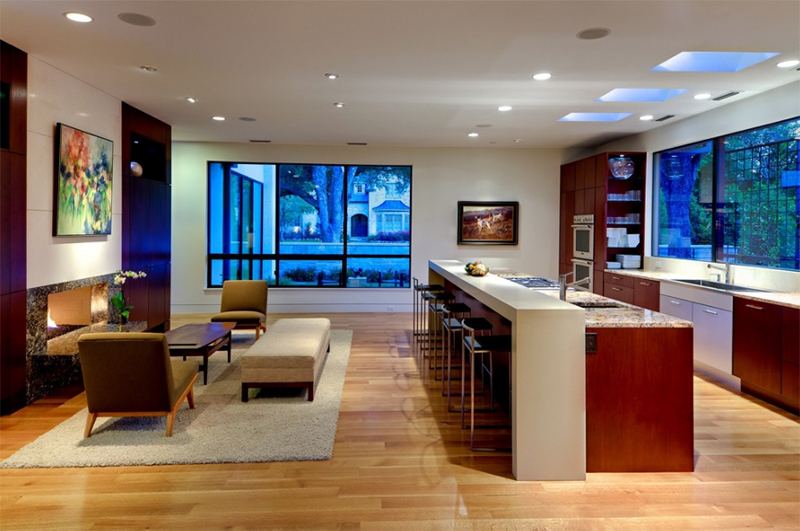 This kitchen looks very luxurious with the skylights on the ceiling and the simple chairs on the white bar.
5. Cove Road Residence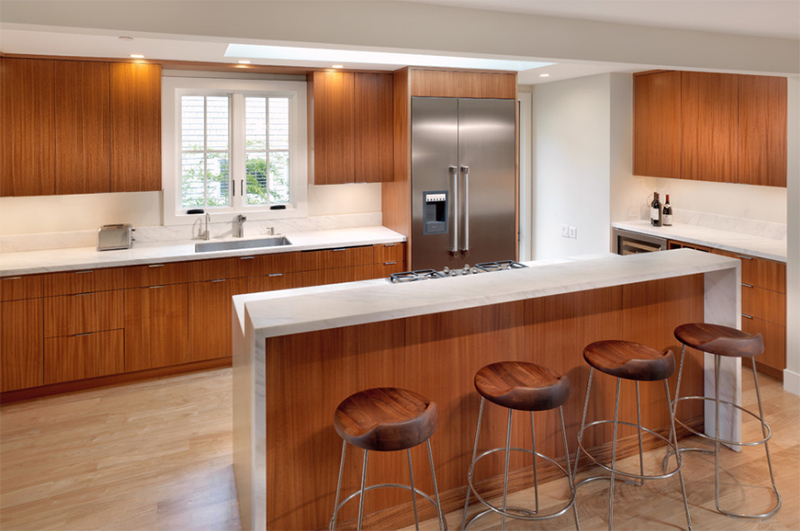 Another space that used wood combining it with white colors. The result is a beautiful breakfast bar.
6. Uptown Penthouse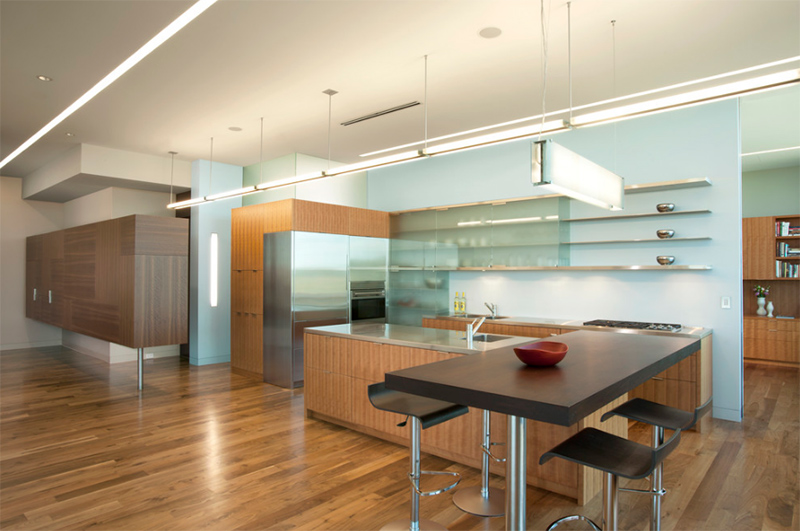 If you got more space in the interior, you can do it this way with glass on the shelves and wood on some parts of it. There is also an elevated wooden table with high chairs.
7. IHome Kitchen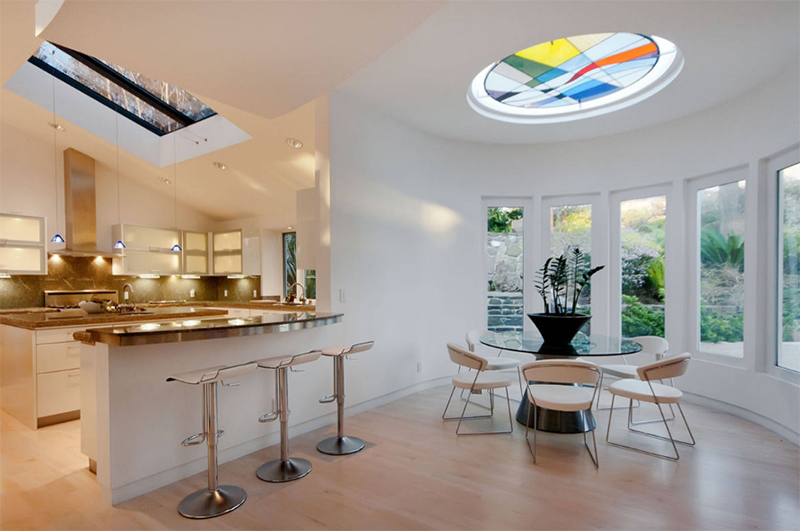 That skylight looks really stunning! Aside from the breakfast bar, this kitchen also has its own breakfast nook surrounded with windows.
8. Pacific Avenue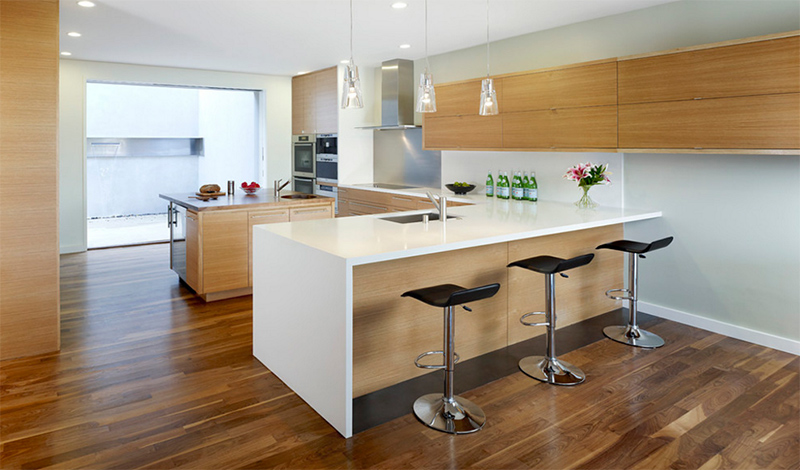 Isn't this a beautiful spacious kitchen with a U-layout? It sure is! Just love all the elements here from the cabinets to the chairs.
9. Upper West Side Combo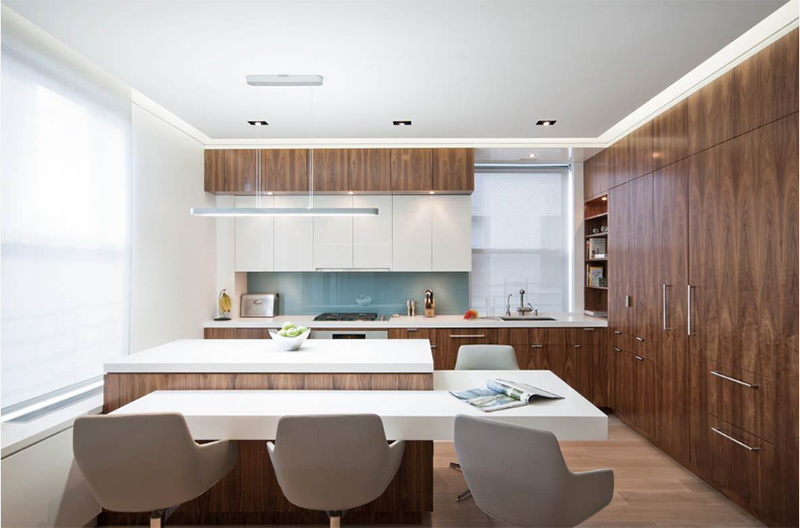 I like how the layout of this kitchen is done and the colors used in it as well. The lights in here adds appeal to the space and even emphasizes the white portions more.
10. Modern Luxury Kitchens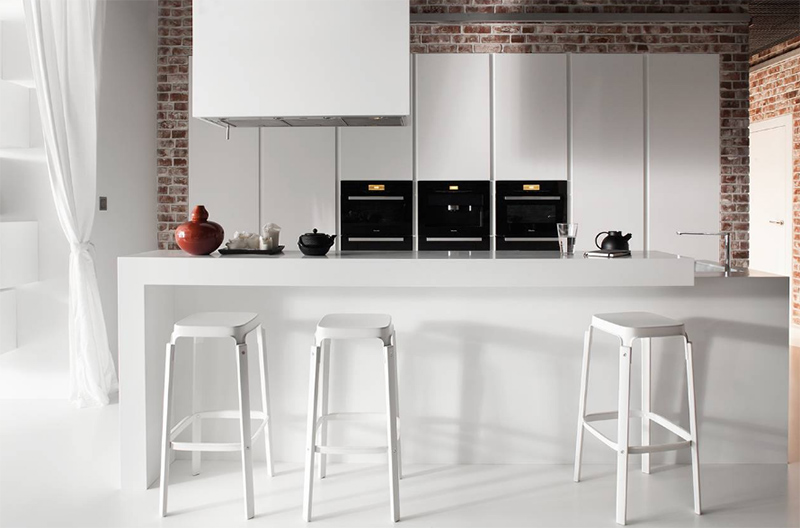 There is something about bricks that look really great- it could be its natural beauty brought inside the house or its unique texture. Just like how it is used for this kitchen with a breakfast bar.
11. Hilltop Residence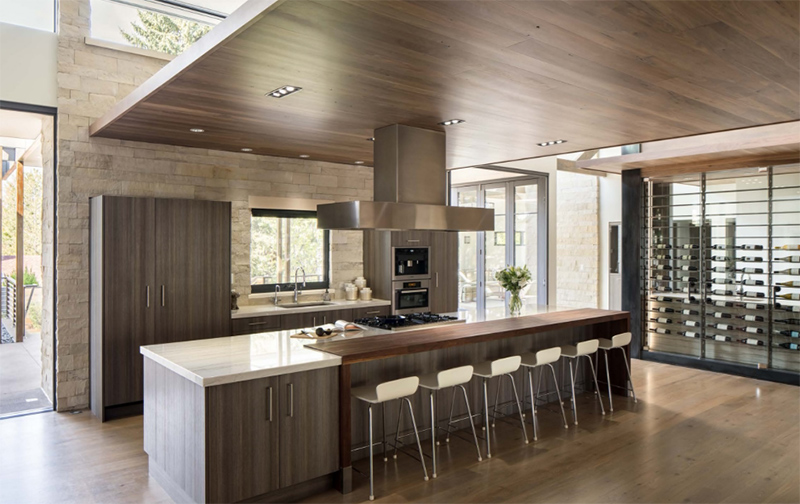 Obviously, this kitchen has a tall ceiling with stones on the wall and beautiful wooden elements in it. The white and wood countertop looks nice with the beige bricks on the wall.
12. Cool Dude – Kitchen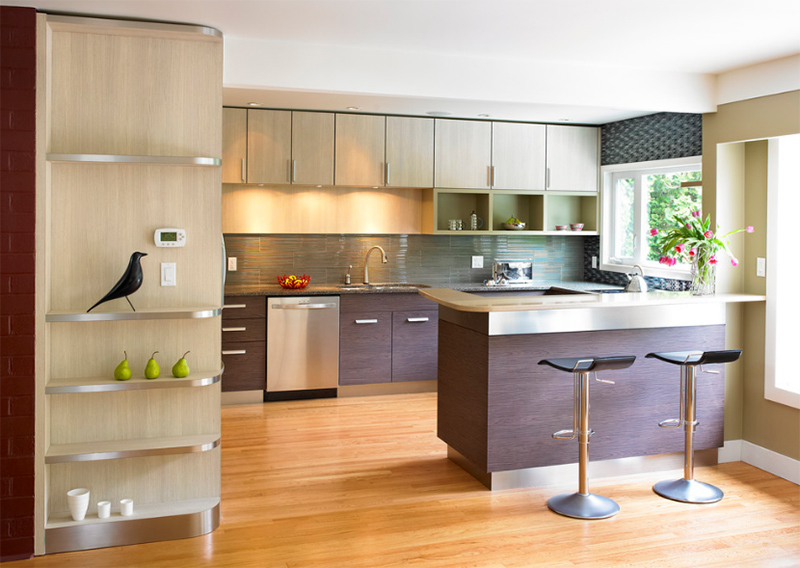 In this kitchen, you can see different patterns on the walls which add depth and appeal to it. Even if you just add a small breakfast bar like this, it would already work well.
13. San Francisco Floating House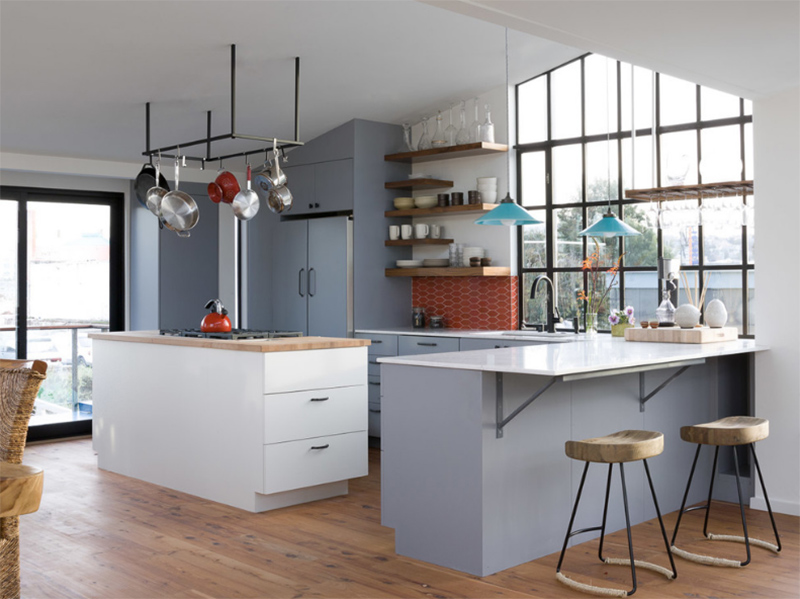 This kitchen has a combination of gray and white. But what made this area bright is the light that enters it through the steel casement window. One thing that I noticed here is the creative storage like how the pans were hanged and the floating shelves.
14. A 1914 Historic Renovation
This white kitchen looked lovelier with the black counter-height chairs in it and was even defined with the black flooring.
15. Bayview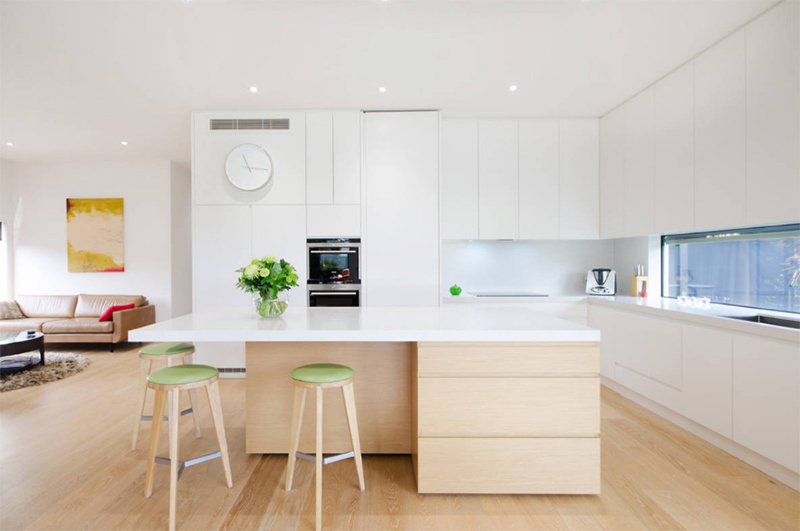 Tall white cabinets were used in this kitchen that looked perfect with the light wood finishes for the island that are surrounded with wooden stools that has green upholstered pads.
16. Caudhill Lane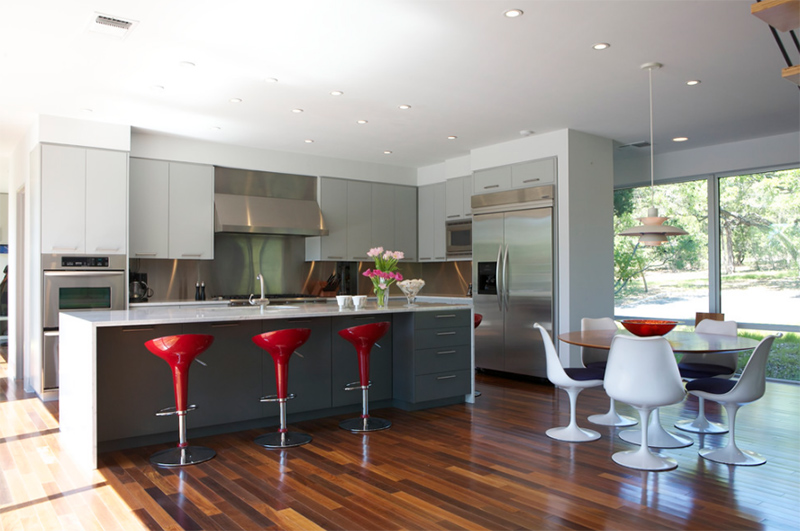 A luxurious looking kitchen with lotus style high chairs and a breakfast nook on the side. Notice also that the kitchen has many lights on the ceiling.
17. Kirkland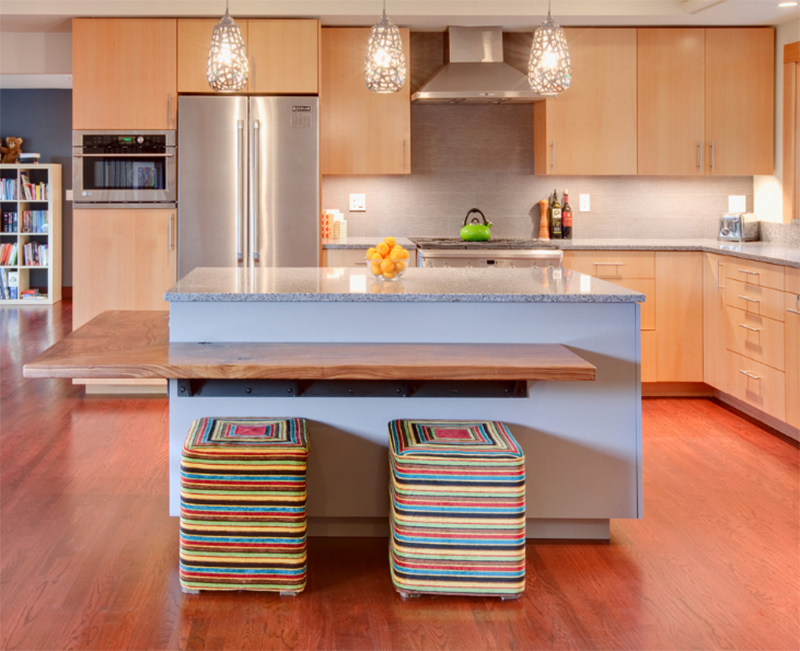 Colorful ottomans are used as seating for this kitchen with wooden cabinets and stainless features for the kitchen equipments.
18. Lake House Two – Kitchen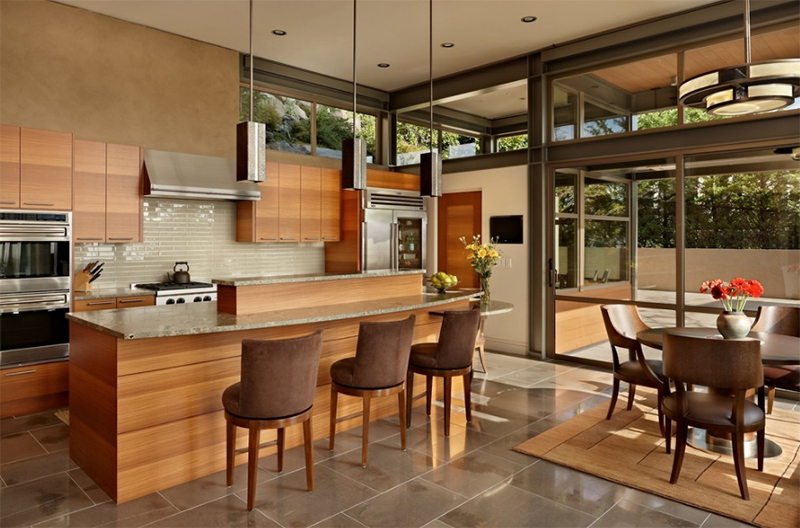 The layout of this kitchen is similar to other kitchens we have here in the list but this one has many glass elements around it from the windows to the doors. And it is nice to see brown chairs covered in velvet.
19. Encinitas Residence Remodel – Kitchen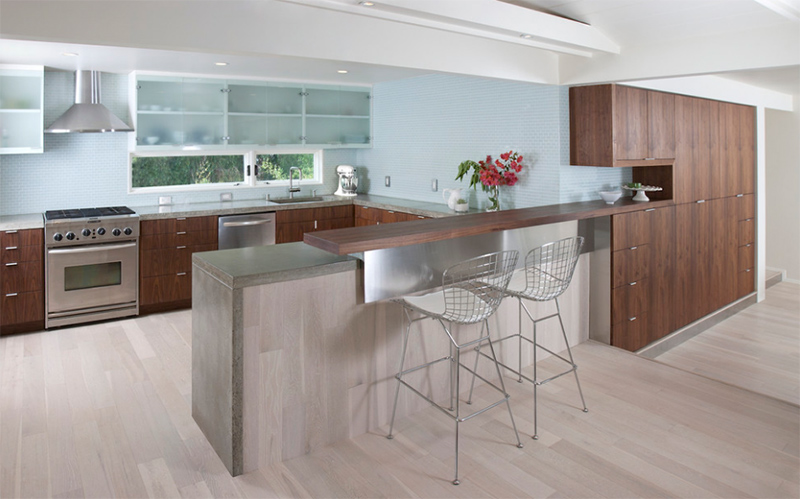 You can see many different materials in this kitchen like glass, wood and stainless steel. The combination is totally beautiful!
20. Loft 002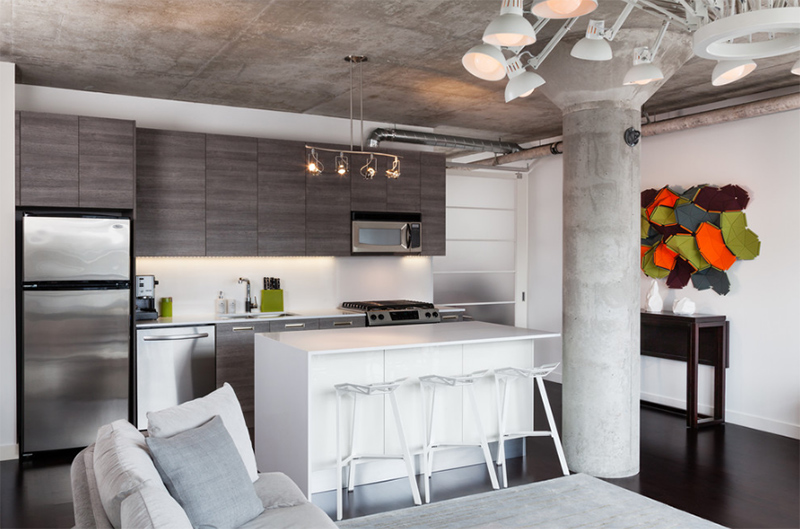 The industrial appeal of this kitchen is just perfect and not boring at all! Love the simple yet beautiful white modern chairs used here.
21. St. Germain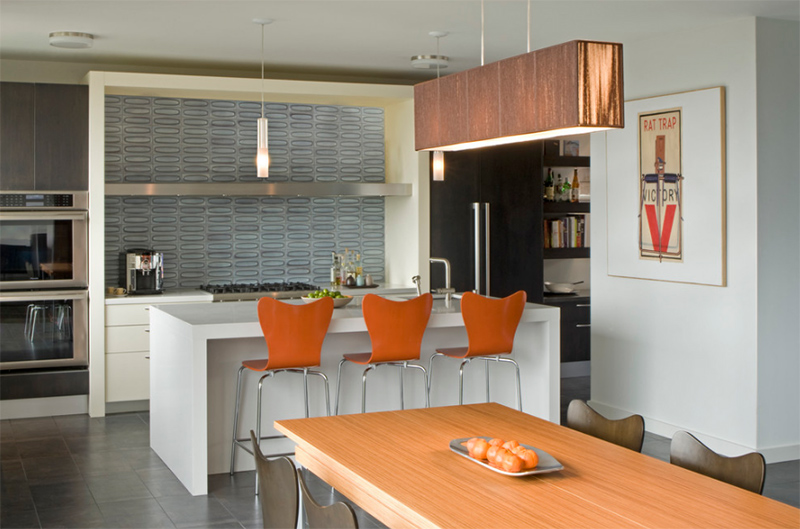 For a small home, it would be nice to have a kitchen like this which has everything one needs to prepare food while interacting with those in the dining area. A small breakfast bar would be enough. The orange colored chairs bring pops of color to this kitchen.
22. Modern Kitchen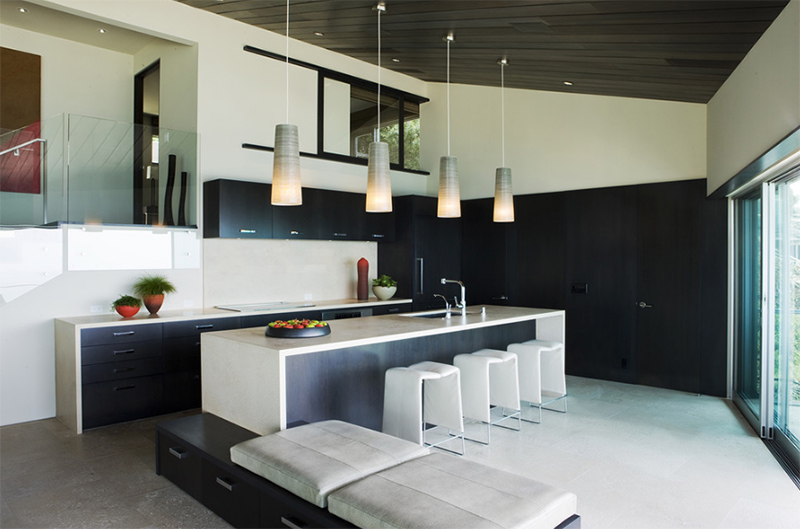 Contrasting black and white colors look nice wherever you use it. It actually looks great in this kitchen with black cabinets and white chairs. And notice the lights as well.
It would indeed be nice to have your very own breakfast bar in the house where you can enjoy a chit-chat with the family while the sun is just up. And this area also doubles as a space which you can use during snack time or even for mid-night snacks. For sure, you'd love to stay here especially if you have an open floor plan and you can see the living area and the dining space which makes it easier to interact with other people.