Pantone Color Scheme Trends of 2015 for the Home Interior
One thing that is important for a home's design is the color. Colors has a great impact on how the appeal and ambiance of your space. It can also create an interesting visual appeal as well as an illusion too just like how white can make a small area appear large or how black can dwarf an already small space. Using bright colors may give the home an exciting and fun feel while neutral shades will make you feel warm and cozy. Yes, the colors you choose for your home can either make it or break it that is why you have to pick the right ones.
Every year, Pantone considers certain colors as the Colors of the Year. As the year 2015 started, there are colors that would be trending in 2015 even for home design. The Color of the Year is Marsala. But if we speak of color schemes for the interior, there are varying colors and combinations that will be a hit in 2015. And we are going to show you what these colors are based on the Pantone Home Interior color schemes.
1. Style-Settings.
This color scheme is stylish and fashionable. It is all about poise, finesse and polish. The primary color for this set up is purple. Using purple together with other hues give the home a dramatic and stylish appeal. It includes classic mahoganies, off-whites, grays and taupes, shimmering Frosted Almond and Champagne Beige.
2. Abstractions.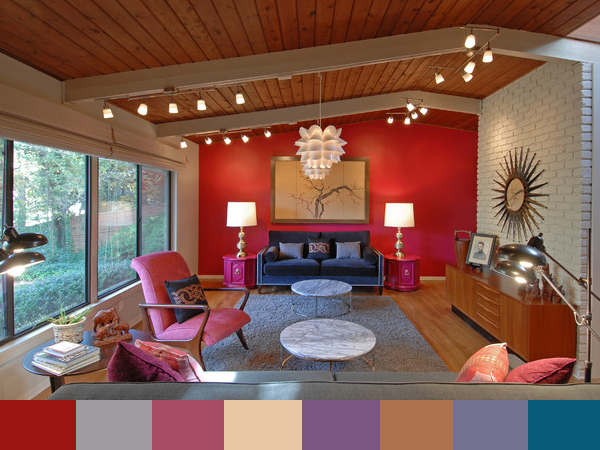 With abstraction, you will be given that chance to express the inner artist in you. This color scheme is like creating a work of art all together just like an abstract painting. Consider your space as a canvass and put together the colors grape and apricot, dahlia red, stonewashed blue, hazel nutbrown, and vineyard green.
3. Botanicum.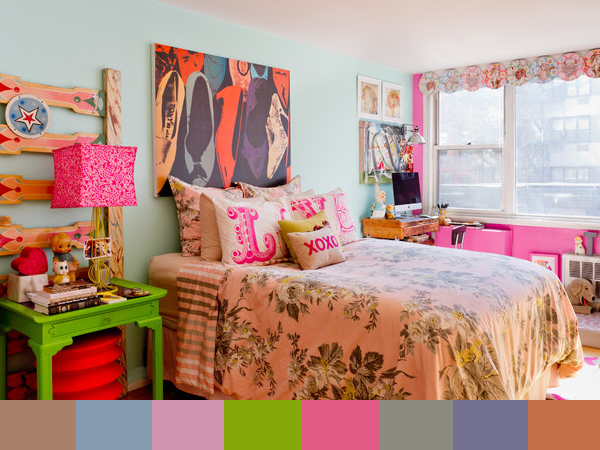 This is a happier and livelier version of natural palette inspired by the complexities of flora and foliage. The interior would be filled with the succulent shadings of green and grape, and café au lait. It would be balanced with the addition of smoky blue and orchid.
4. Zensations.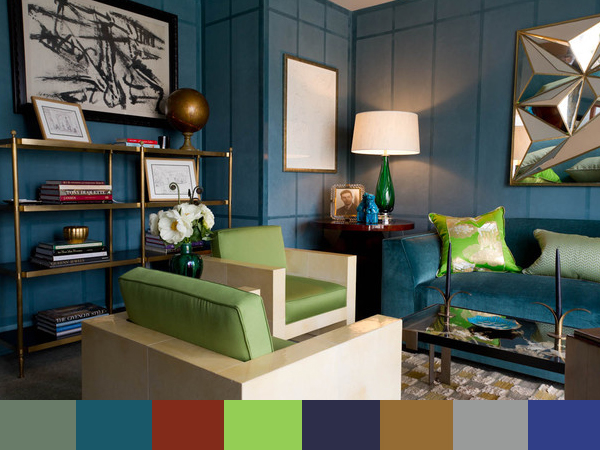 For this palette, you will get a display of literal enlightenment with the mix of colors. You will see more of blue and blue-greens here with the addition of compelling red, atmospheric green and even of sparkling silver and gold.
5. Urban Jungle.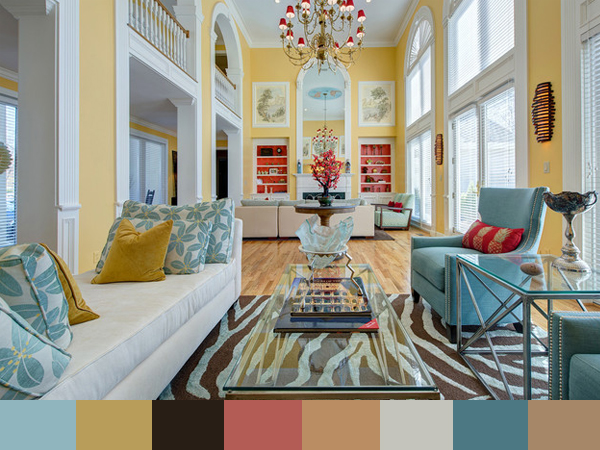 Worry not, your home will not look like in turmoil with this combo. It use smoother contours and colors that are more fitting to a civilized modern living. Animal skin tones will be mixed with deep blue-greens, a vibrant greenish yellow and also with black and white.
6. Tinted Medley.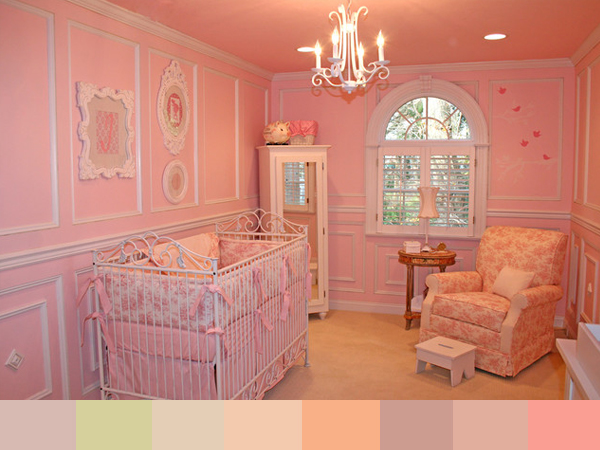 This scheme would be lovely for a girl's bedroom or a nursery. It combines peach and pink as well as Bellini, Apricot Wash, Peach Amber and Macadamia. I can imagine a pink rose wall paper for this one!
7. Past Traces.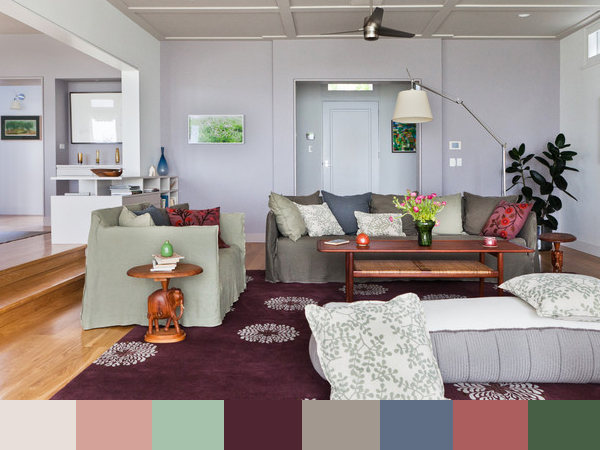 Guess this one would reflect colors of the 60s and the past years. It combines vintage colors with modern ones. You can see the colors Pastel Parchment, Cameo Green, Faded Denim and Dusty Cedar for this one. Imagine that you are riding a time machine to go back to the yesteryears.
8. Serendipity.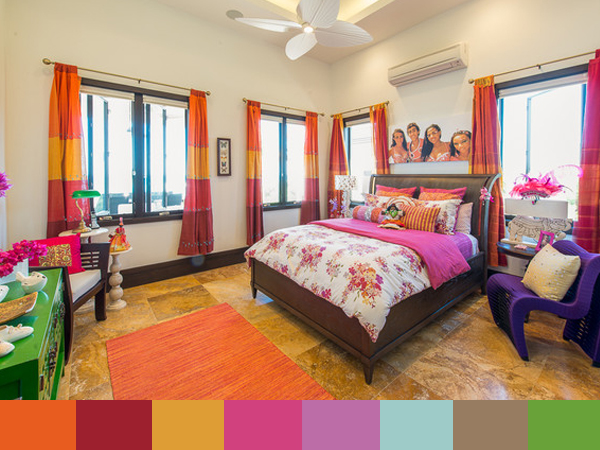 When we say serendipity, it means "a pleasant surprise" or "a happy accident". This can be seen in the unexpected combination of colors and designs. You would definitely be surprised on how orange is matched with eggshell blue, bright chartreuse with yellow gold and hot pink.
9. Spontaneity.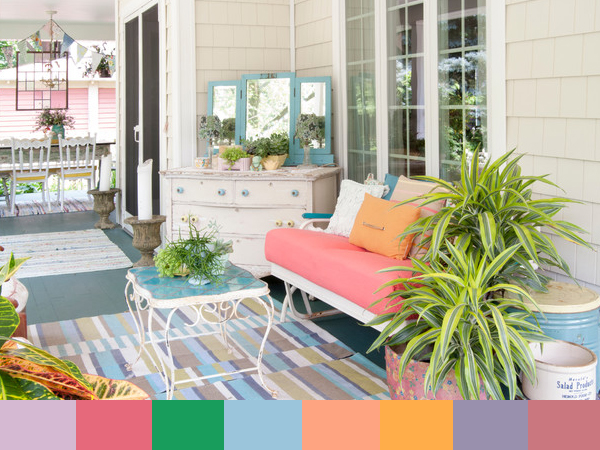 A fun color palette with whimsical design and a unique mix of colors that could turn out to be attractive. You can get happy hues of Sunkist Coral, Marigold, Cantaloupe, Hyacinth, Violet Quartz, Winsome Orchid or Misty Jade.
These are indeed creative color combinations that Pantone has released. Instead of the same color that we see in home interiors, these color schemes could give a new appeal and ambiance to your home. If you want to adapt a new color palette, you can just change the fabrics like the curtains and throw pillow covers. You can also add some decors that has the colors you want to bring in your interior. So, which Pantone Home Interior color palette do you like most? Which of them would you love to try using for your home?