10 Tips to Achieve a Neat and Bright Hallway
Want to improve your hallway and make it brighter and neater?
Aside from dark corners, one part of the house that may not be given much attention is the hallways. The hallway is the path that leads to other parts of the home. This interior passage which is sometimes called entry hall or corridor might end up dull if not decorated and designed well. That is why some people have that idea that hallways are creepy especially during the night. But that doesn't have to be the case. You can actually have a neat hallway design that is filled with lights and many lovely items to do away with the usual "dark and dull" connotation.
As one arrives home, there is a potential that he would dump some items in the entryway or on the hallway which means that there is a great chance that many things will quickly be gathered on the area. Of course, that wouldn't be nice to look at especially if unexpected guests will arrive. No one wants a messy hallway because it would be hard to access and navigate an area that is full of different stuffs which aren't supposed to be there. With that, here are some ideas on how you can manage your hallway to make it look neat, clean, bright and welcoming.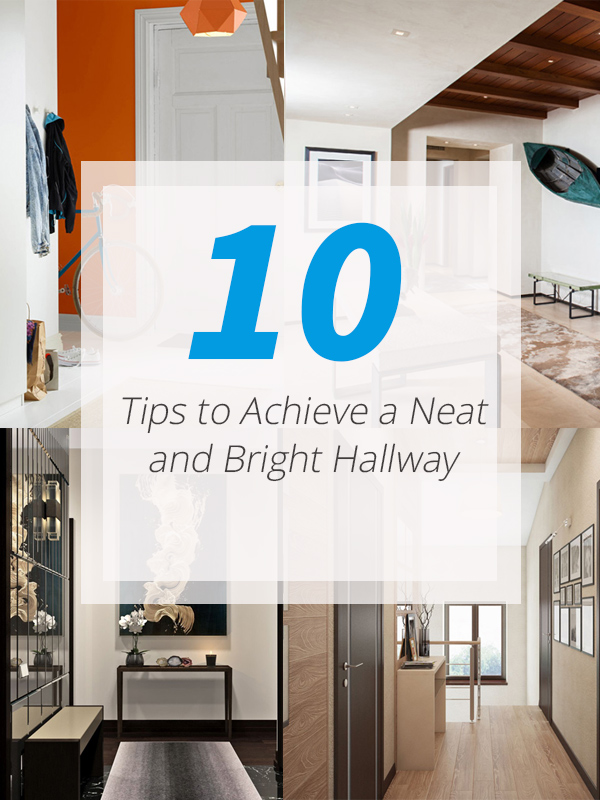 1. Add furniture.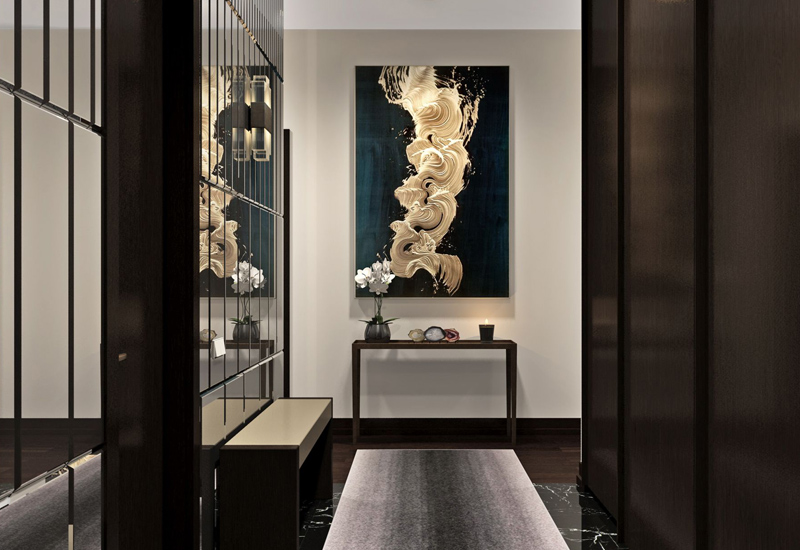 I already mentioned about adding a hall tree and a storage space but aside from that, you can also add an upholstered bench or even a console table in your hallway. In your entry, add that hall tree but as one goes along the passage, add a console table or a bench on it where guests can also sit while waiting. Doing this will make the space appear more welcoming and even homier.
2. Use the right colors.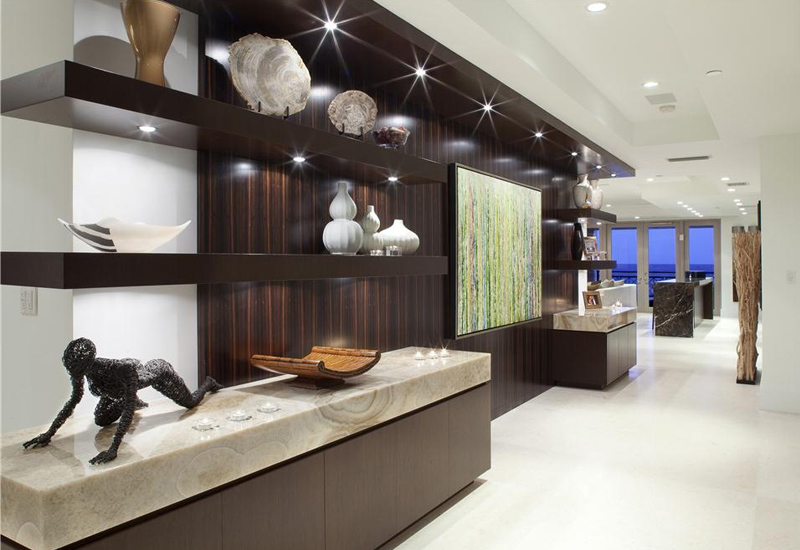 Avoid a dark hallway by using the right colors in it. Many people use white which is of course the safest color. Neutral colors are recommended in order to tie the different rooms together. Use lighter colors that could reflect light and will keep the area from being dim. If you use dark colors for the hallway (since others prefer that), then you have to make sure that it is well-lighted even during the day or it has to be lined with windows.
3. Add lighting fixtures.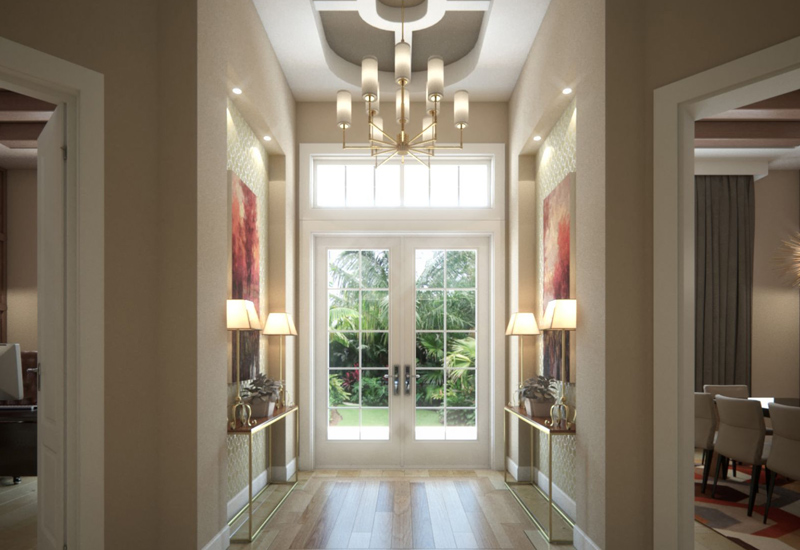 Since it is your goal to have a bright hallway, then add lighting on it. Not just one lighting fixture but more! You can add recessed lighting on the ceiling or line up some pendant lights along the hallway. Others would put up a stunning chandelier on the entryway and then use wall sconces as one goes along the hallway. Mix up different types of lighting. You can do this not just to brighten up the space but also to use it as an additional decor. Also, it would be better if you let natural light get into the space through windows.
4. Provide storage for hats, boots and others.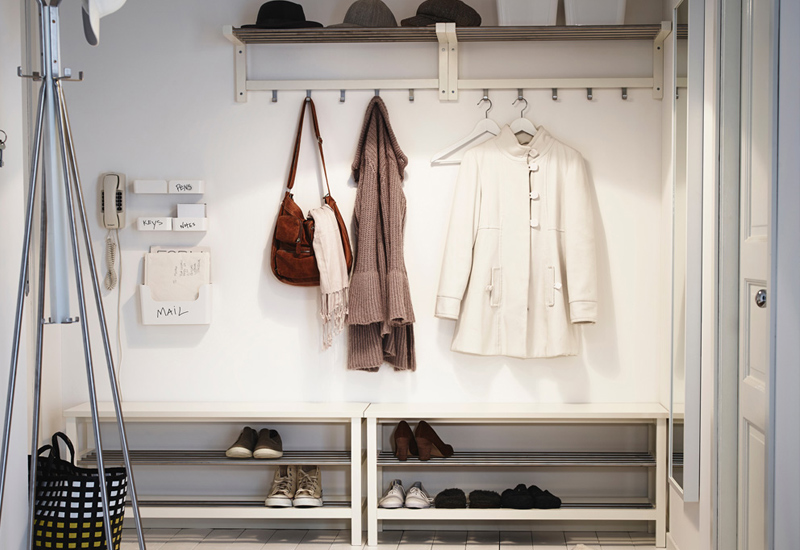 Some homeowners got used in leaving their coats, hats, boots, scarves and others in the hallway before they enter the house. To avoid clutter, provide storage for them like a tall cabinet with hooks and a lower storage for shoes. Hall trees would be great to organize all these stuff and to avoid a messy pile up of outdoor clothing and accessories. But if could do away with boots and hats and stuffs like this in the hallway, that would be better.
5. Add a dish, tray and other containers.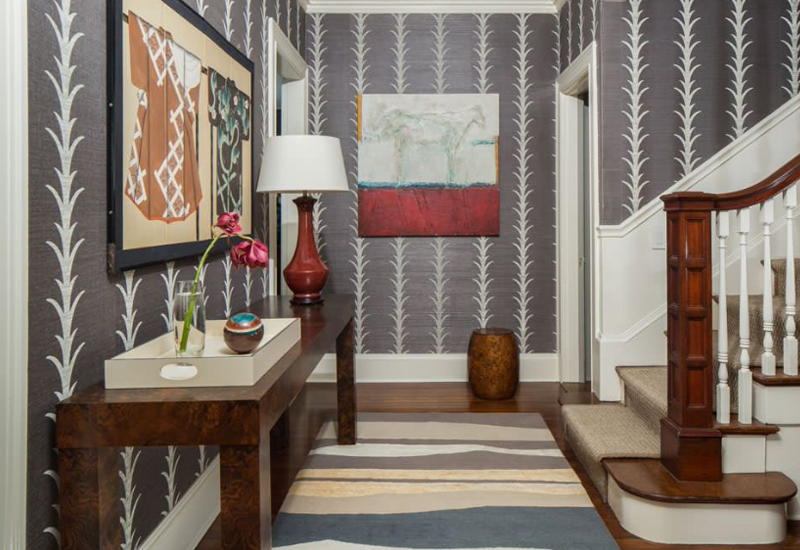 Another way to avoid cutter is to add more storage for little things like a dish or a tray where you can just drop your keys and other contents of your pockets. This way, you don't need to fish around to look for them and you will surely save time. Aside from a small plate to store tiny items, you can also add other types of containers that could be intended for large stuff.
6. Be minimal.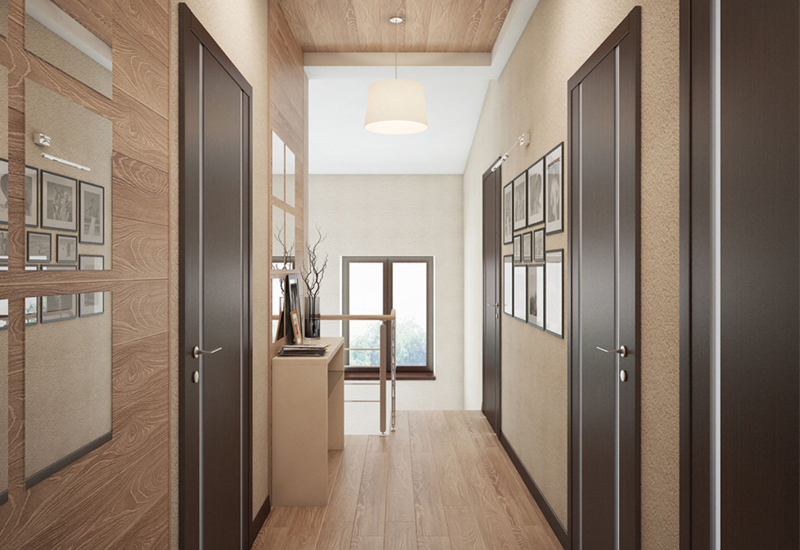 You have to stick to the basics especially if your hallway is small. Do not add too much furniture if there is no enough space. Or you can just decorate the walls instead and add some lights on the ceiling. This way, your hallway will look calm and orderly. But if you have a spacious hallway, that is the time that you could add some furniture but always stay minimal because this is a passage. You don't want to block the way or make it difficult to navigate it.
7. Add mirrors and glass items.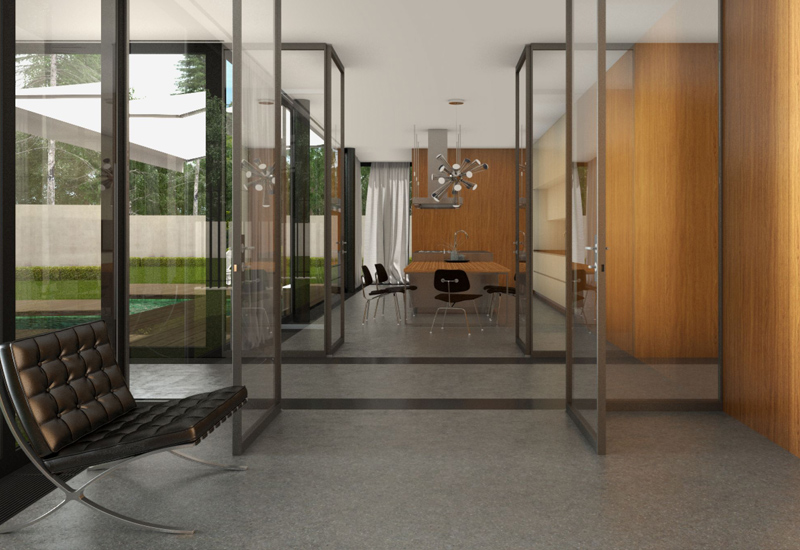 Another way to bring brightness and light into the hallway is through mirrors and items that are made of glass. Use this to decorate the area. Or you can also add tall mirrors on the walls as well. You can also decorate a table by adding a mirror on top of it and decorating it with some glass decors.
8. Create a feature.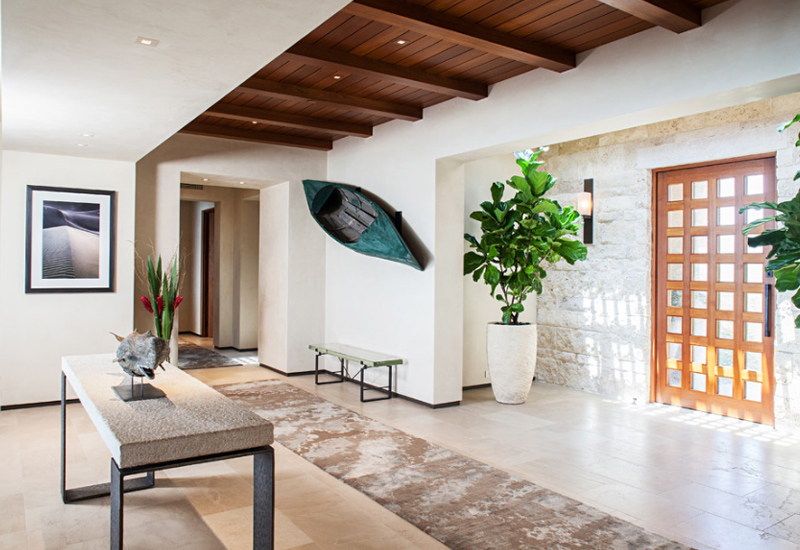 Decide on what you want to be the highlight of the hallway by adding some feature items on it. It could be a decorative frame for the mirror, a dressmaker's mannequin, a vase of fresh flowers, a lovely painting, a sculpture and others. Decide on what you want to decorate the space and it will surely end up attractive and very inviting. And also, you will hesitate to just dump stuff on it because of how beautiful it looks.
9. Train your kids to keep clutter.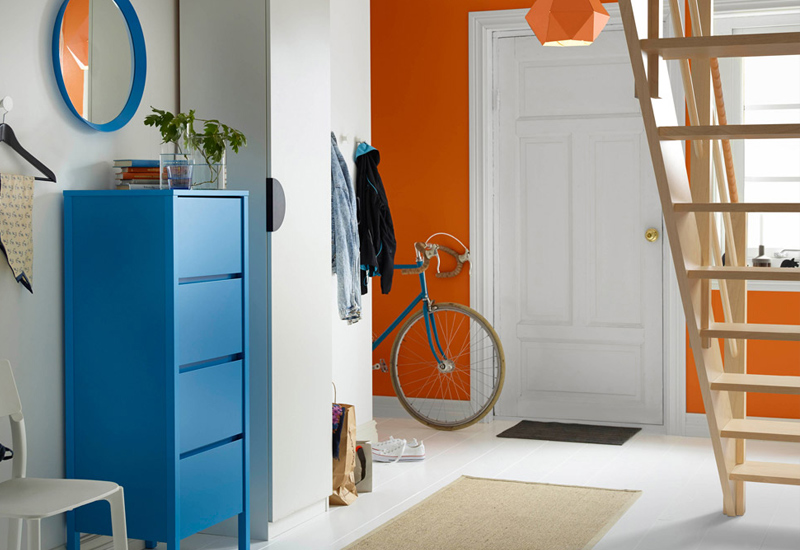 Well this is true for all parts of the house. You have to teach your kids on how to keep their mess so that you will save yourself from the task of keeping their mess even in the hallway and foyer. You can put decorative hooks for the kids to use. This way, they will like it to hang their own coats upon arriving home. Also, teach them that the hallway isn't the right place for leaving their toys.
10. Up keep regularly.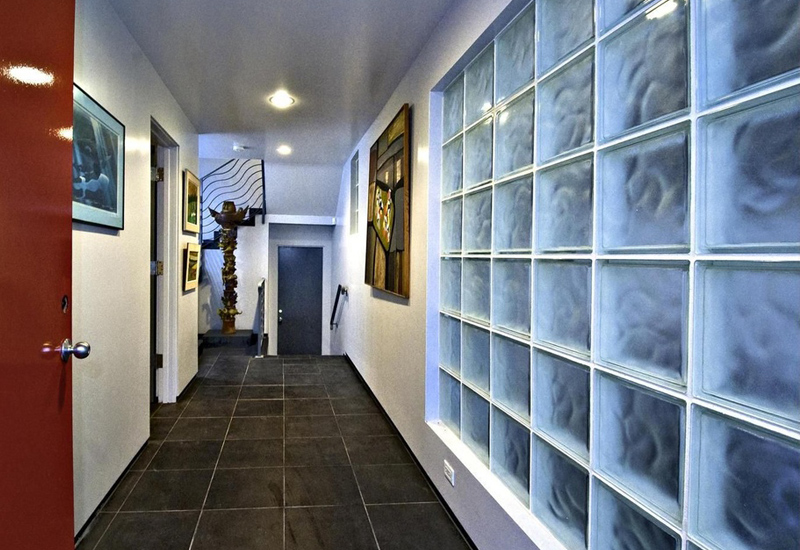 No matter what you add in your hallway and entry way, you have to maintain its cleanliness all the day. You have to direct daily attention to the hallway to make sure that there are no cluttered items on it because if you will just leave it there, it will surely accumulate and you'll never know, you already have a messy hallway in no time. So, always clean and organize your home- not just the hallway- everyday.
No, you don't have to be a totally neat freak in order to achieve a look like this. All you need is to be organized, have enough storage spaces and be disciplined as well in terms of where you will be placing your items. With that, you will know where to find them when you need them and you will do away with unnecessary clutter in the hallway. And yes, your hallway can actually look really neat and beautiful if only you try to bring your attention into it.