20 Chemical-Free and Bespoke Natural Swimming Pools
Most of us would love to dive in the pool for it will make us feel very relaxed. The experience of being able to dip and soak ourselves with water is just comforting. But we would feel a lot better if we are soaking in chemical free waters with an environment that mimics a natural habitat for plants. You will feel like taking a bath in a lake or even in a waterfall. Lovely, right?
So, I have gathered some amazing images of natural pools which will surely make you feel like dipping into its cold waters. You will also observe that the design of the pools focused more on nature with trees, rocks and others. I think you might even want a pool like this once you see the list below!
1. White Surf Oceanfront Home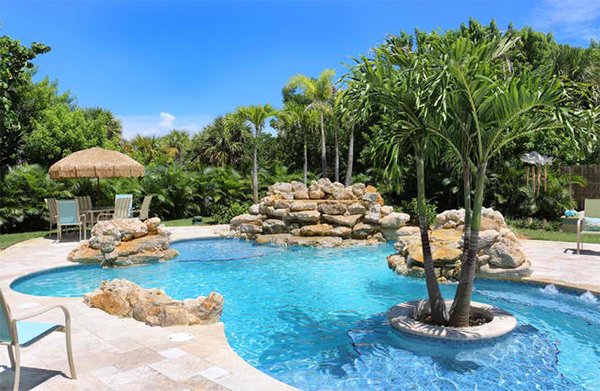 Get a glimpse of waterfalls, lighting, surround sound outdoor speakers, and magnificent landscaping in White Surf which is just perfect for outdoor lovers!
2. Family Fun on 281
That large slide shouts "fun"! But the set-up of this pool adds to the feel because of its natural feel.
3. Contemporary Pool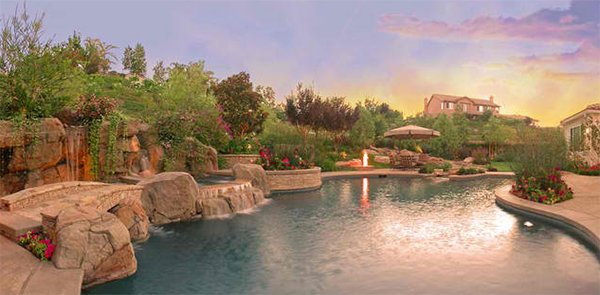 Rocks, the sun, the sky, a pit fire and all! What more would you ask for if you have a pool like this?
4. Hunting Ridge Road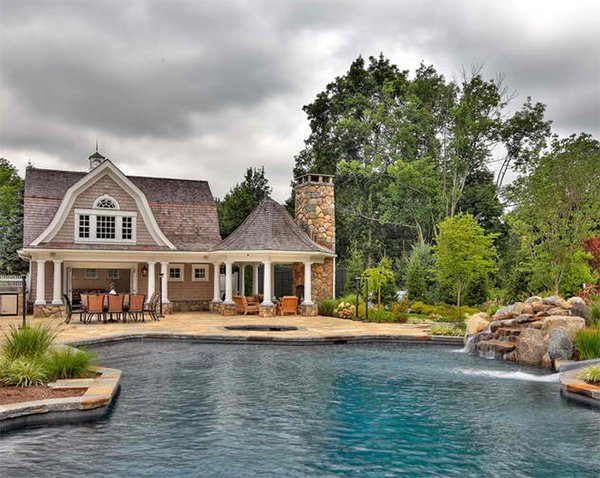 The waterfall on one side of the pool made a huge difference to the aura of this pool area.
5. Monroe West Monroe Ruston Pool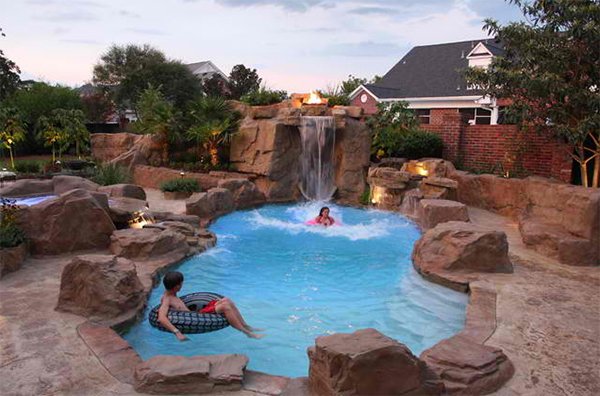 I love how light peeks into the rocks in this natural pool!
6. Classic Ivory Travertine Pavers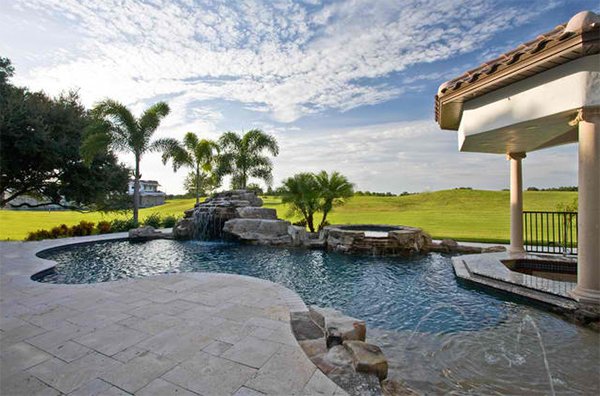 This may be a small pool but does look lovely with small waterfalls, a hot tub and palm trees.
7. Natural Pool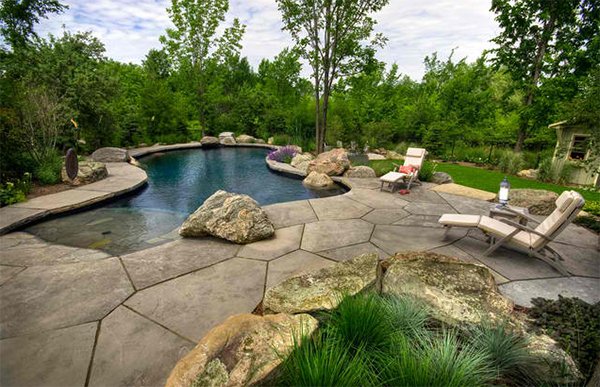 A free-form pool surrounded by green bushes and trees. You will surely feel near to nature once you area here.
8. Private Estate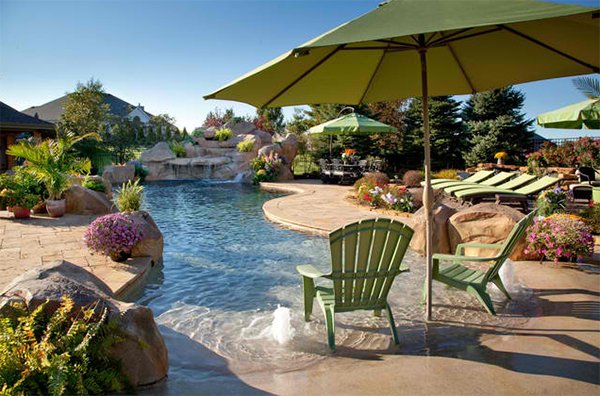 A lagoon swimming pool that features a vanishing edge, rock waterfall, slide, beach entry with rock accents, water geysers and a large travertine patio.
9. Stand Alone Home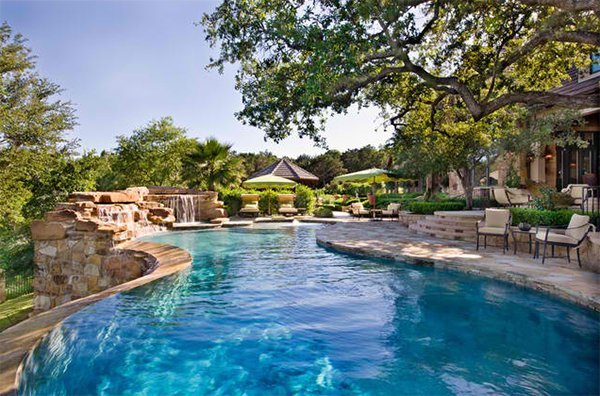 What a gorgeous pool area this is! Aside from the zero-edge pool, the stone deck is also a stunner!
10. Maine Coast Stone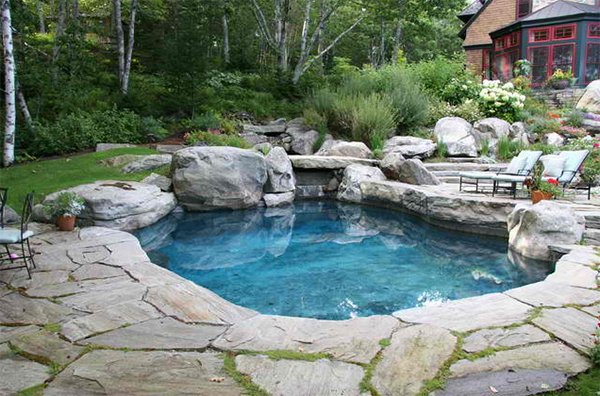 This one looks like a small pond minus the ducks because this is for humans and not duckies!
11. Aquarius – Custom Swimming Pool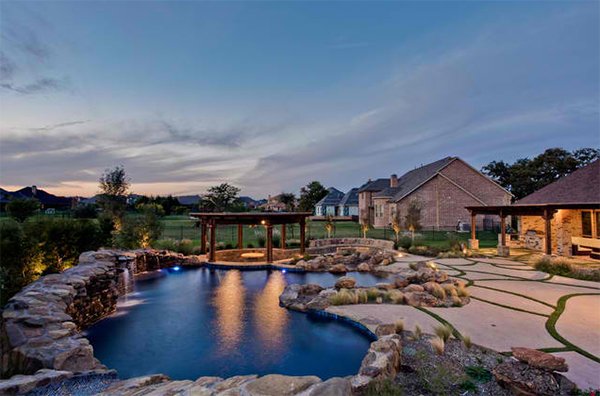 The lights of the pool are very pretty. Thus custom pool has natural rock waterfalls, an expansive colored concrete pool deck, and a custom designed arbor and sunken bar area.
12. Garden in the Ridge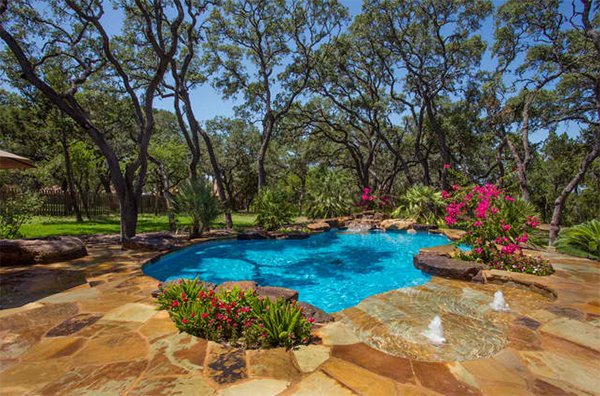 For this one, I think you have to a take a little walk before you reach it. It sure has a spacious deck with some trees on it.
13. Hill Country Pool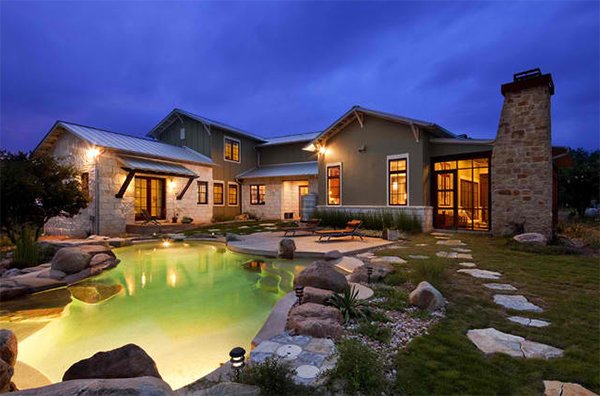 The free-flowing style of the pool mimics a natural hot spring. It looks so relaxing!
14. Natural Pool Big View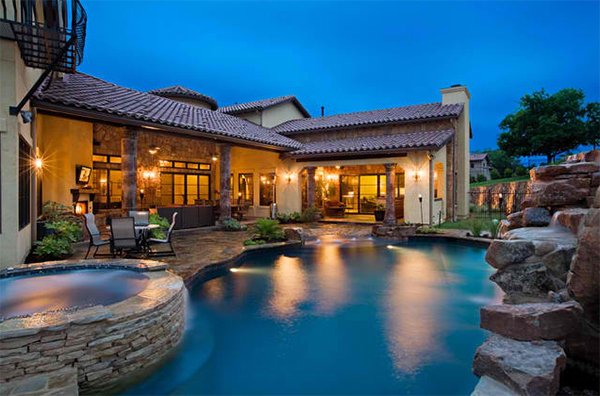 Another relaxing pool area with a hot tub and a beautiful pool landscape.
15. Pools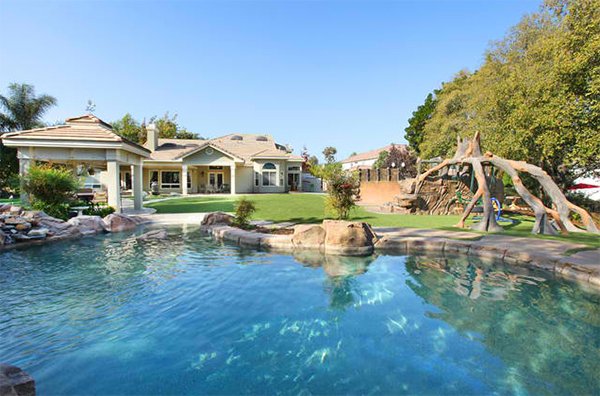 You'd feel like never going out of the water if the pool area looks like this one and if you have a lovely natural surroundings.
16. The Formal Natural Mix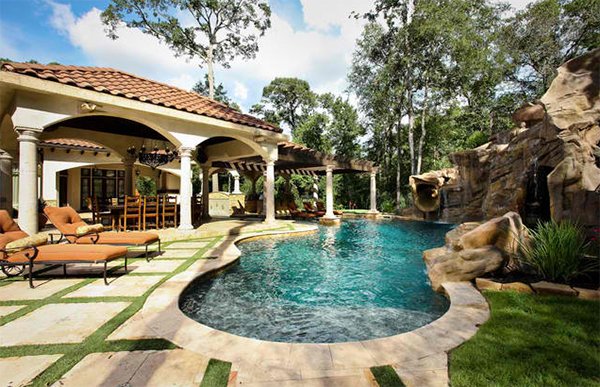 A natural lagoon free form with a full swim in grotto, a slide and a swim up bar.
17. Hires Residence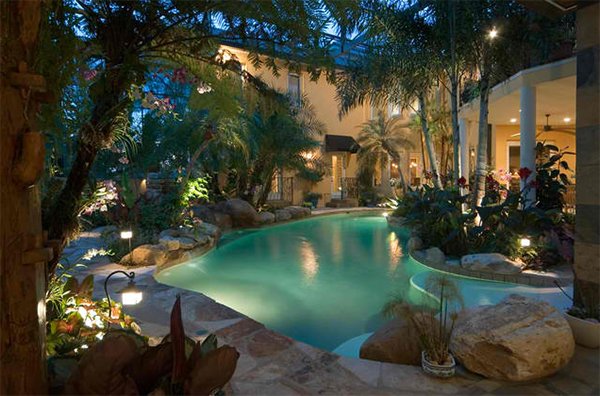 If we talk about natural pool landscaping, this one is a sure win!
18. Contemporary Pool Infinity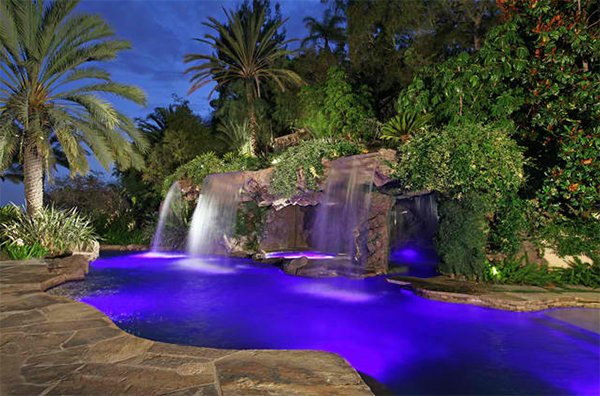 Lighting could give a huge impact to a pool area just like what you can see in this natural pool.
19. Swimming Pools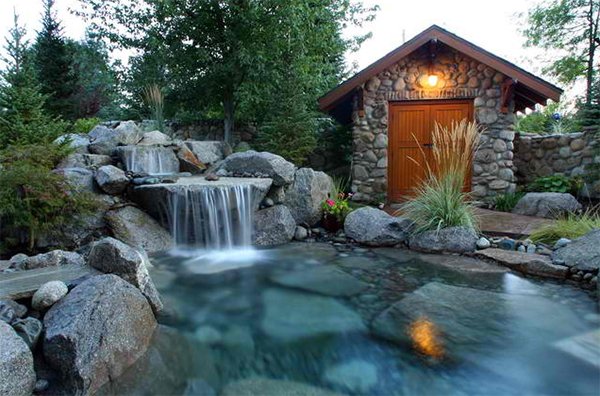 Different stone types were combined to come up with this stunning natural pool. I would love to bath in here!
20. Massive Waterfall Gives Oklahoma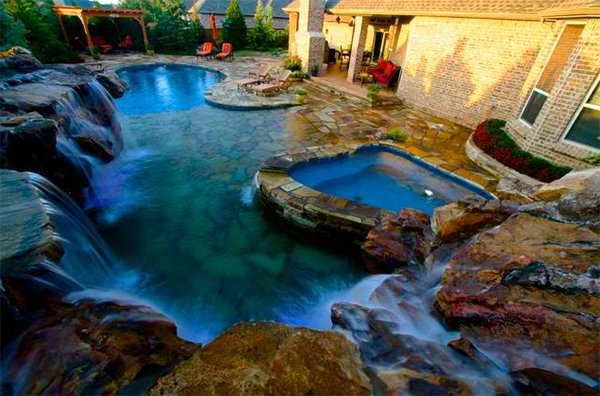 Even if it was just a small backyard, it was turned into this pool that feels like a natural place with a body of water.
With this list, you can see a huge difference between a natural pool and a modern pool. But there are also modern pools that have chemical-free waters in them too. Going back to the list, which one is your favorite? I like number 19 with a matching stone wall pool house! Tell us what you love most in the comments!