20 Striking Modern Indoor Pool Designs
Isn't it nice to swim in your own pool both day and night?
It would definitely be lovely!
That is why some homeowners prefer to build an indoor pool so that they can enjoy it whatever time of the day and whatever is the weather.
Are you currently looking for modern indoor pool ideas?
You are at the right place! We have collated some modern indoor pool designs for your inspiration.
Now take a look at what we have for you below.
1. Indoor luxury swimming pool, Surrey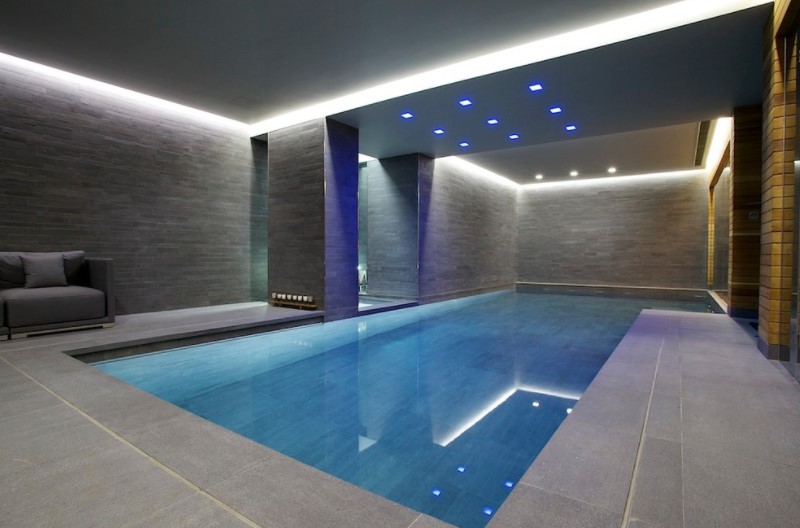 The tiles used in this pool are large format Italian porcelain which is cut to a specific layout. The result is just stunning!
2. Hill Country Residence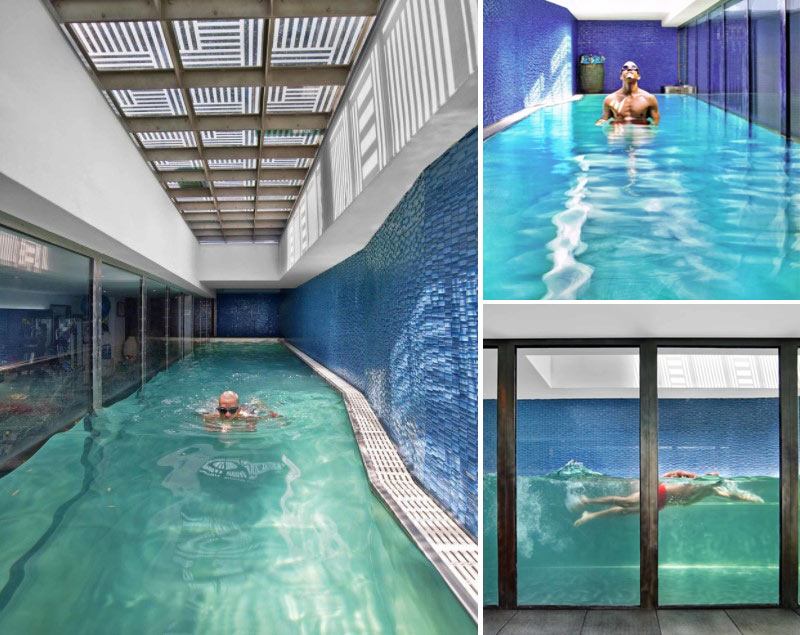 An interesting lap pool design which is made from stainless steel and clear vinyl Aquarium Windows by Diamond Spas. I love the mosaic wall tiles used here as well as the design of the skylights.
3. Davis Residence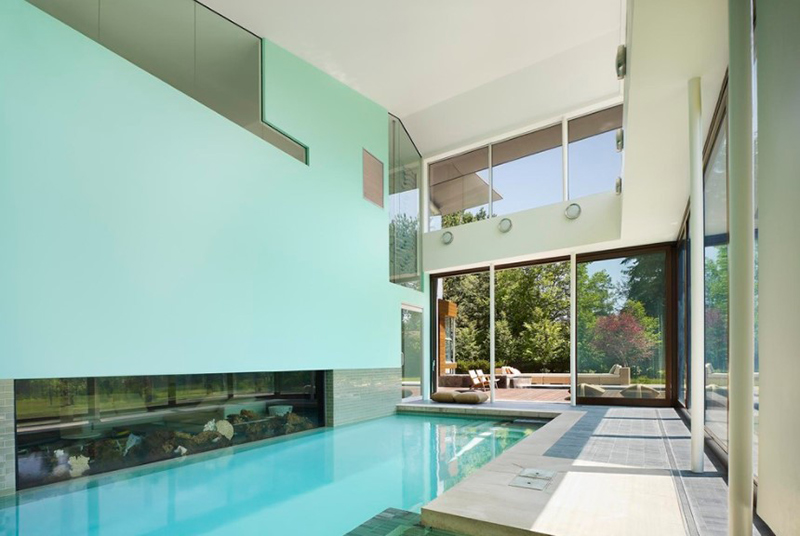 This indoor pool area opens up to the outdoor patio for year-round swimming. Next to the interior pool wall is an aquarium which gives one the feeling of swimming with the fishes.
4. Casa Moru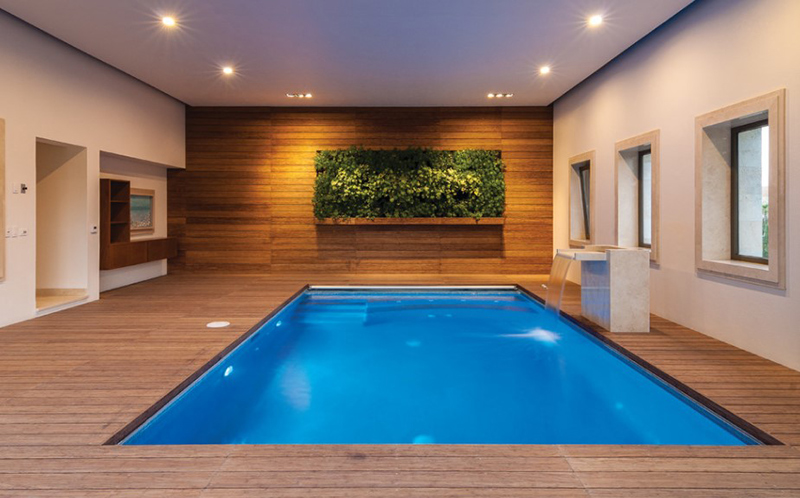 Aside from that green wall, this pool area also has other natural elements like the bamboo floor. In order to keep the flooring beautiful and sturdy, apply special oil every six months.
5. Basement pool in London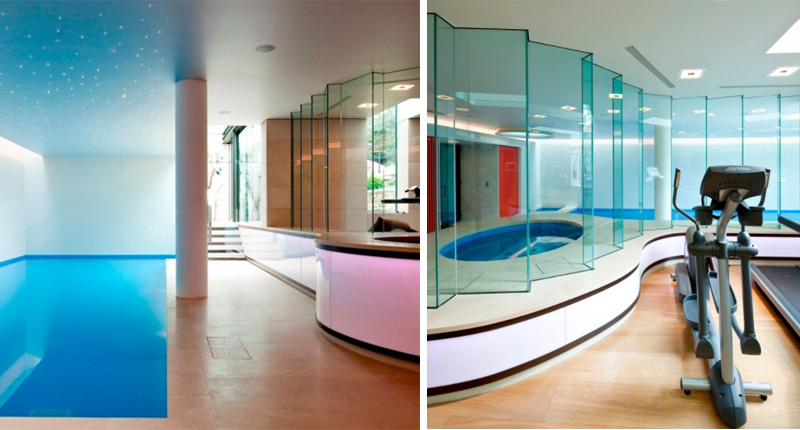 If you are the type who wants to stay fit all the time, then add a gym room next to your pool. This makes the area the perfect place to tone those abs and muscles.
6. Lookout House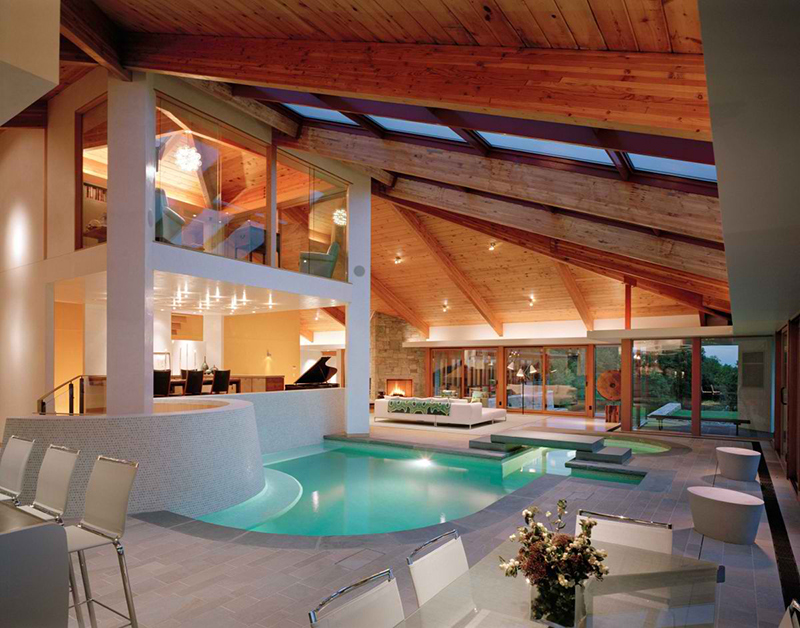 The lounge area of this pool room overlooks the pool with the glass walls. It is also interesting to note that it has a little bridge over the pool that one can swim under.
7. Private Residence Casey Key 2
This pool extends outdoors making it appear like a mere water feature. It comes with a filtration system to ensure cleanliness of the water.
8. River Lodge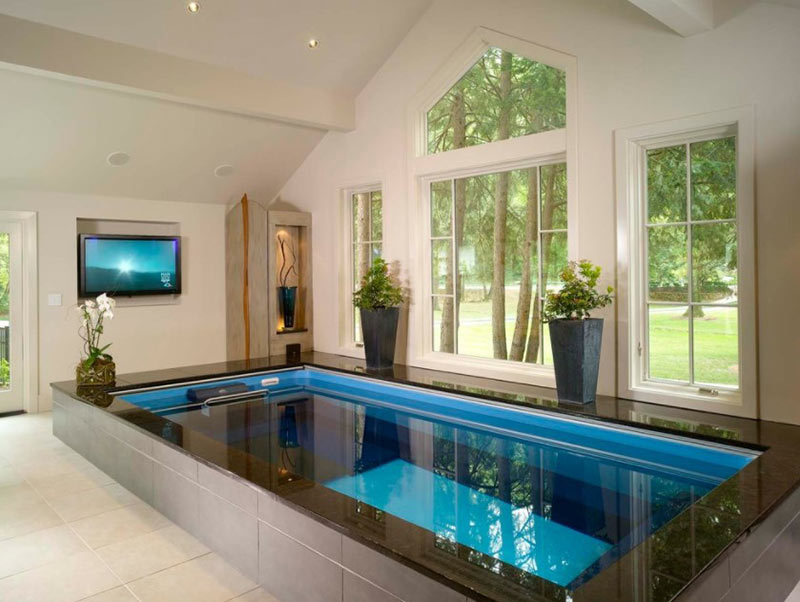 An above ground pool inside a home with a relaxing aura. One item in this space that some homeowners would love is the television.
9. Park Hyatt, New York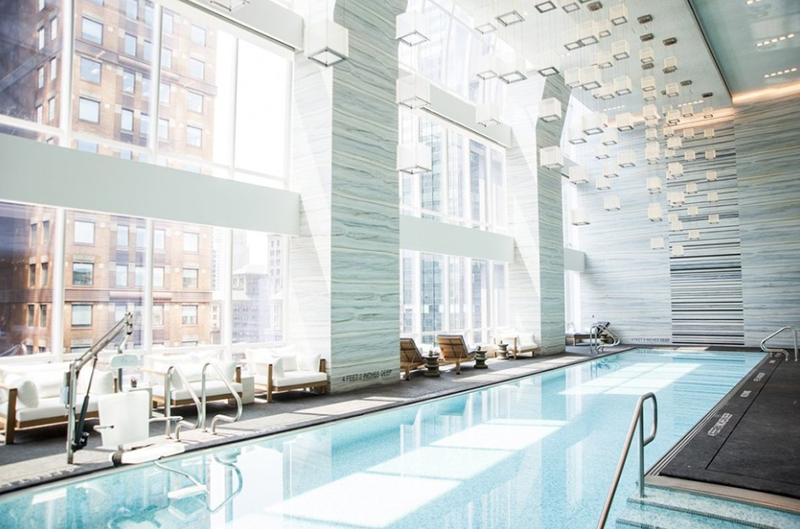 Such a lovely indoor pool with a marble design on the walls that made it look luxurious. The square pendant lights that hang from the ceiling are interesting features of the area.
10. Richmond Park Residence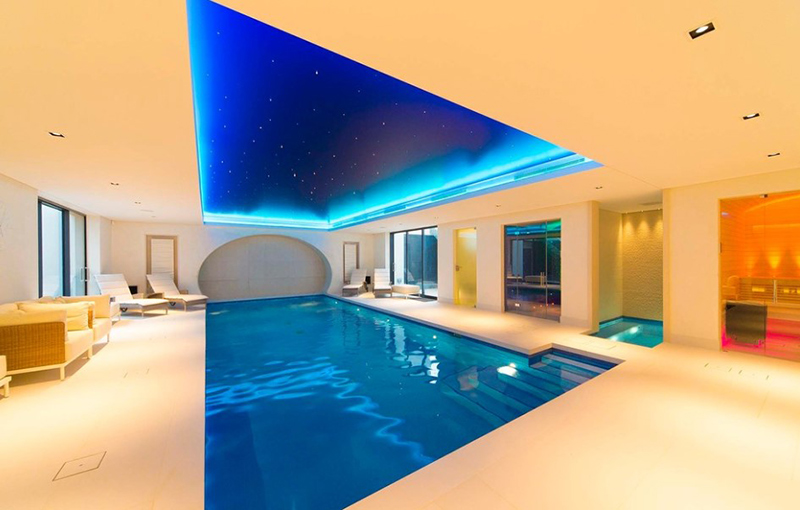 This pool features color changing lighting as well as in-wall speakers and subwoofers that help transform this room from a relaxing retreat to party space.
11. Caya
This is a very nice relaxing indoor pool which has a fireplace in between the waters. It is a good idea to design a pool area this way to create a contrast between water and fire.
12. Beautiful Indoor Pool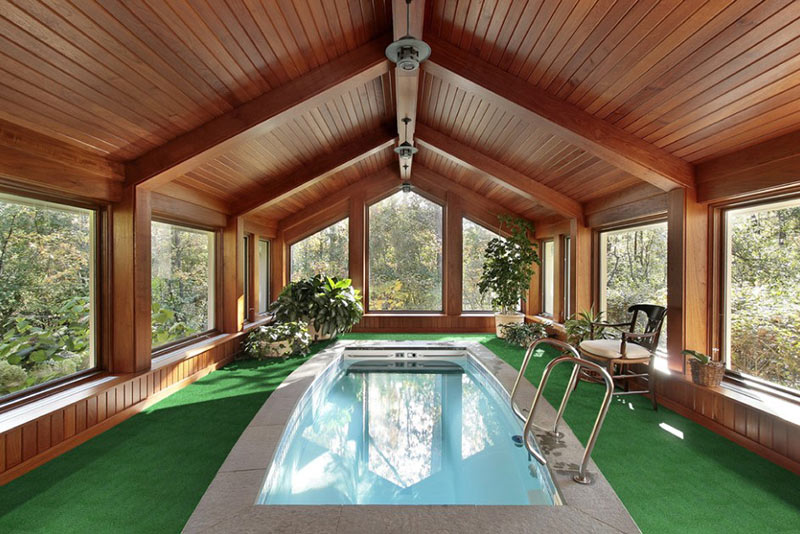 This one looks really nice with green flooring around the pool. Aside from that, it's wooden ceiling also brings warmth to the space. It is also a good idea to add plants inside the indoor pool room.
13. Luxury Villas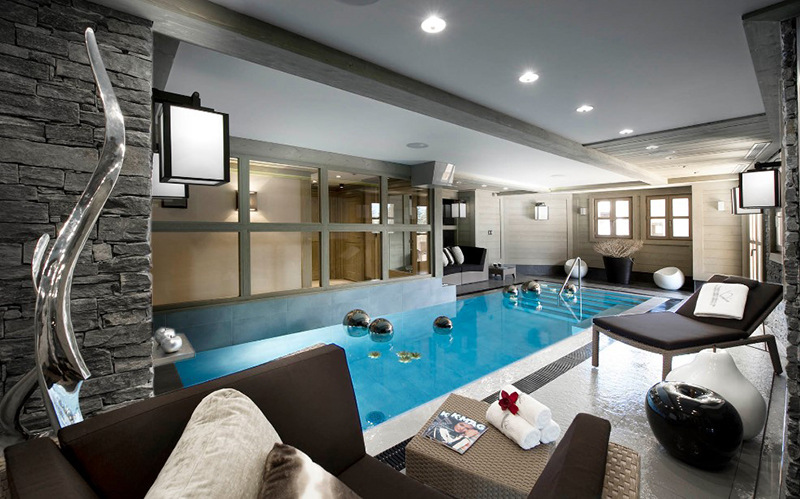 A stunning pool area with a luxurious appeal. Notice that the designer used a mix of materials here making it look even more impressive.
14. Original Endless Pools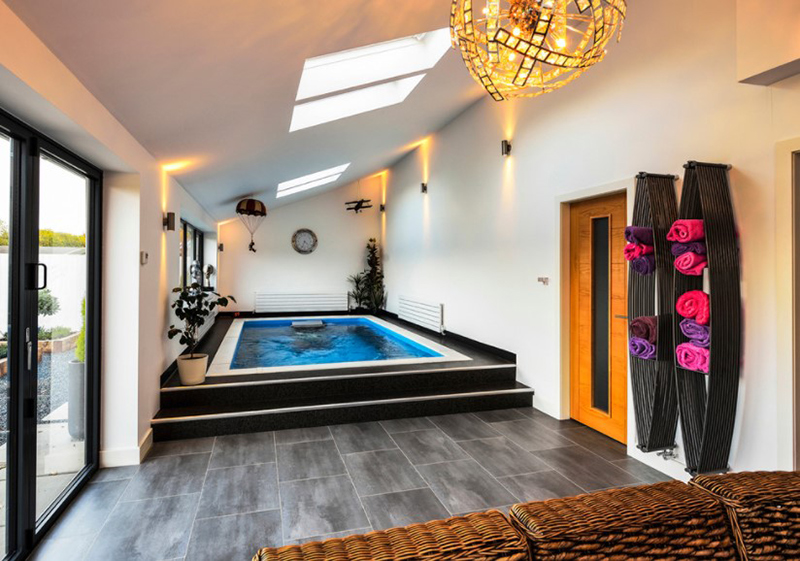 A partially in-ground pool with clean modern lines. The look is completed by the chandelier, bowed shelving, and playful aerial accents. Love the design of the towel holders!
15. Indoor Pool Many Dream Of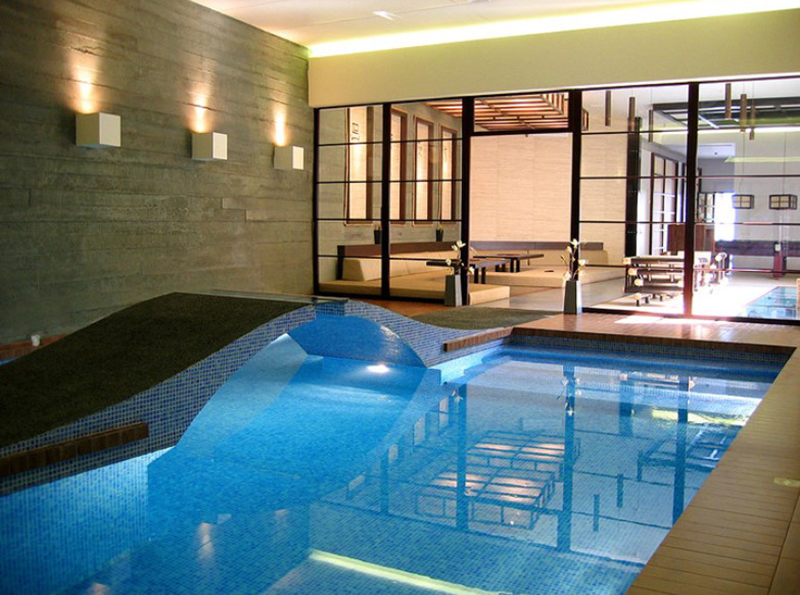 The blue pool tiles accentuate the water in this pool and it creates a cool, calming effect in the area. Meanwhile, the earth-tones on the walls and flooring make a strong counterpoint to the fluid colors above and below the water.
16. Whitefish Lake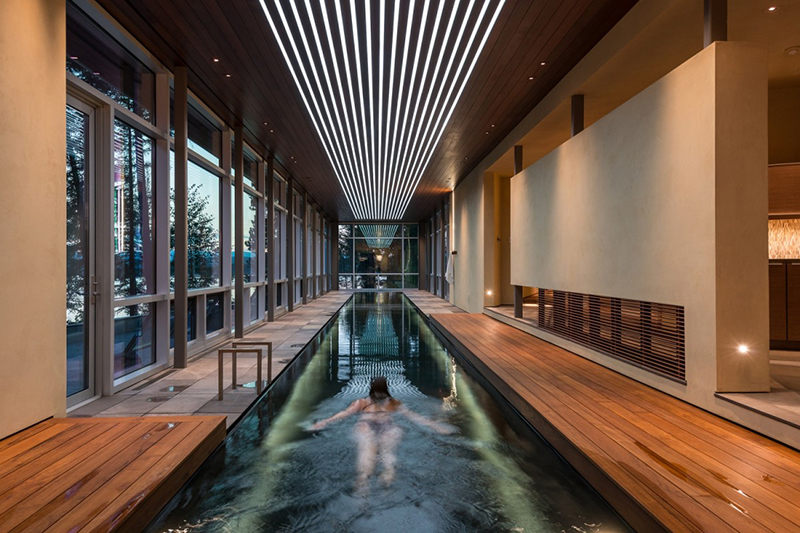 The windows allow natural light into this pool area while the strip lighting emphasizes the design of the lap pool. Overall, this is a very beautiful indoor pool design. You can also check out other pool designs with wooden decking.
17. Michigan Barn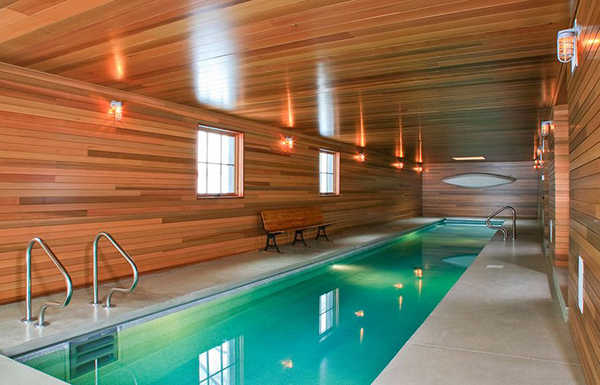 This pool area has a spa-like ambiance which was achieved by using wood, stone and mood lighting.
18. Stylish Pool Photos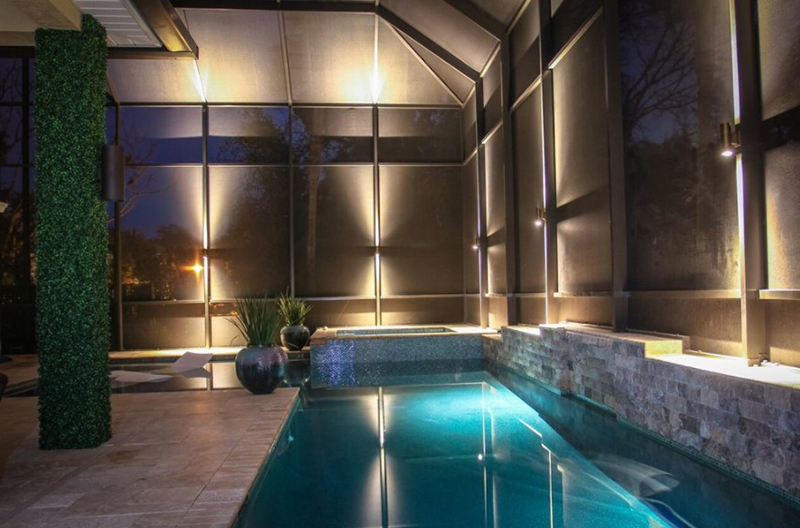 This stylish pool combines the indoors with the outdoors. Its lighting brings a dramatic appeal to the space.
19. Modern Indoor Pool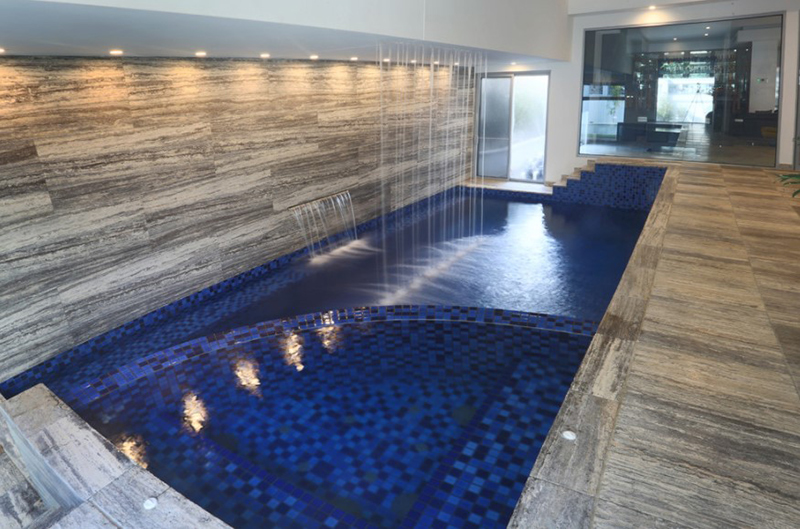 The finishes to this pool were chosen with luxury in mind, with the limestone floor and walls straight out of any luxurious hotel or day spa. The pool is both gas and solar heated which is linked to the home's automation system.
20. North Melbourne Pool and Spa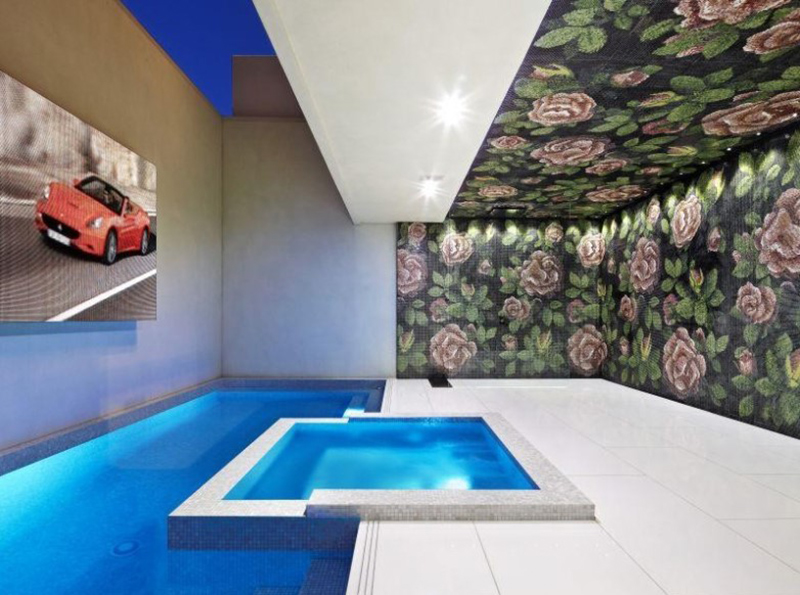 Mosaic tiling on the walls is a good contrast with the neutral finishes in the pool area. It creates a balance with the strong blue colors of the pool lining.
If you are planning to build an indoor pool, the images above will give you ideas on how you can design your space. Of course, it varies depending on what you want and on the size of your space. Having a swimming pool inside the house will no doubt up your family's excitement in terms of fun and relaxation in your own home. With this, you do not need to go far just to have fun! Want to read more about pools? Check out some tips in choosing swimming pool tiles.