15 Relaxing and Dramatic Tropical Pool Designs
Having a pool is indeed satisfying for you can just jump into the water and soak on its relaxing coolness. But it is even more satisfying to have a pool with a totally serene aura or maybe a pool that seems to bring us to the beach. Some pool areas are designed with a tropical look as you see palm trees stretching from the ground. A pool with this look seems to bring you to a distant haven where you can relax and enjoy the dramatic aura of the area.
Other than palm trees, a tropical pool is also decorated and adorned with dramatic lighting, fire pits, soft flowing fabrics, parasols and other decors with beach-y feel. Today, we have collated some tropical swimming pools that would take your breath away and will make you feel like you are vacationing in a beach while you are in your very pool. Now, feast your eyes on what we have gathered for your inspiration today.
Mariel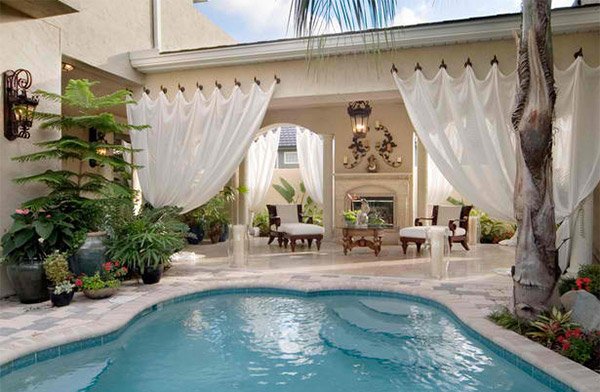 Who will not love the drapes hanged on the hooks? Aside from that, the plants and decors in this pool area complete its tropical look.
Private Estate #7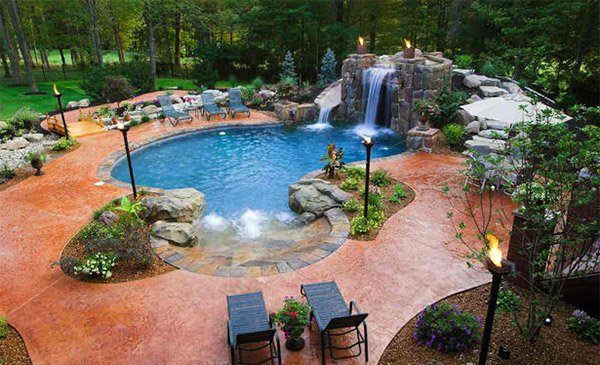 The pool deck is stamped concrete featuring a falls and some torch lighting.
Tropical pool with fire features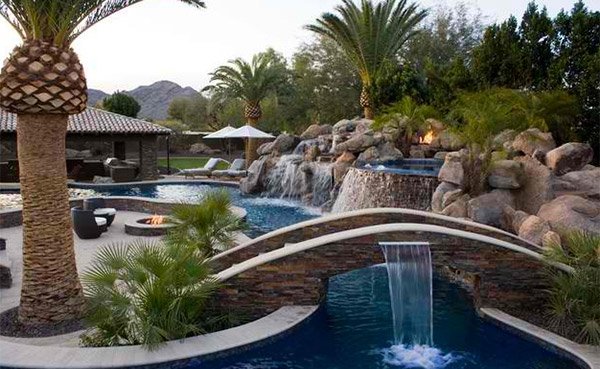 The rocks in this pool are natural and artificial combined due to building regulations here in the US. The trees and plants here just looked perfect in the pool area.
Private Residence Tropical Pool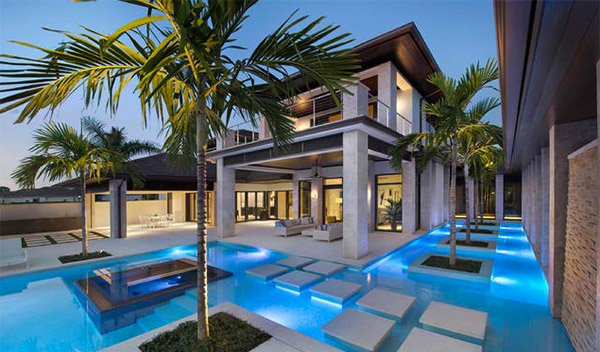 Even a modern pool like this can get a subtle tropical touch by adding this trees.
Tropical Paradise in South Florida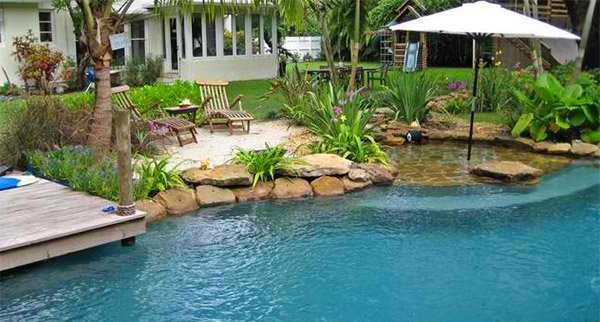 A lagoon pool would indeed by lovely like this one with a tropical feel.
South Beach Pool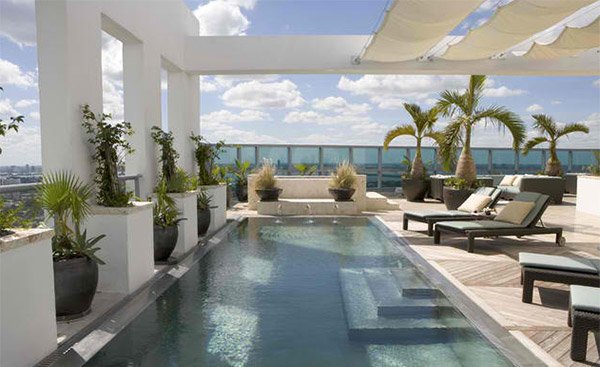 The retractable shade screen is a stunning addition to this pool area with variety of tropical plants.
Hires Residence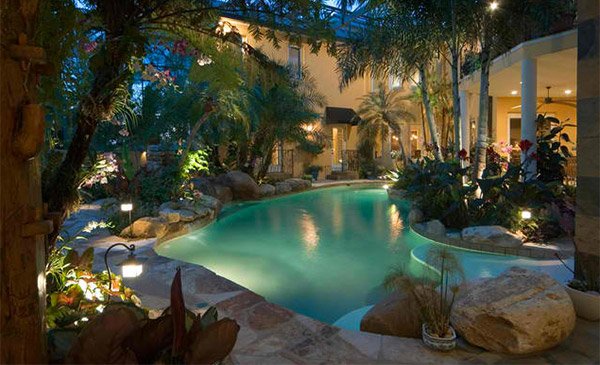 The pool area looks caged in this look but appears lovely with its pavers and some palm trees.
Tropical Pool Phoenix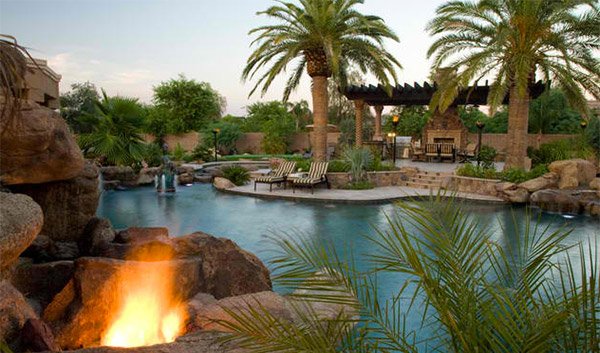 This pool is said to receive many recognitions and we don't wonder why because it looks very gorgeous!
Kauai Lake Front Estate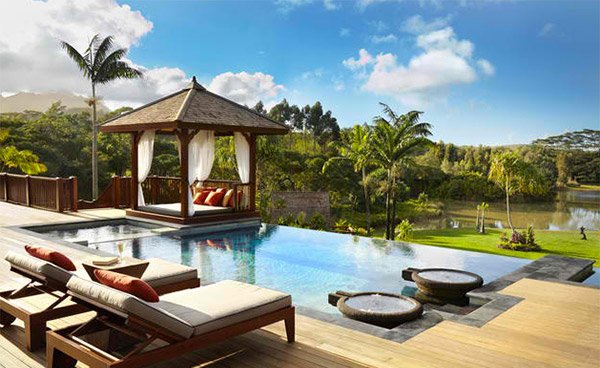 This home has a tropical resort style pool area. No worries about rain for the wood is hardwood Merbau and the pads are sunbrella and will not be damaged.
Old Florida Refined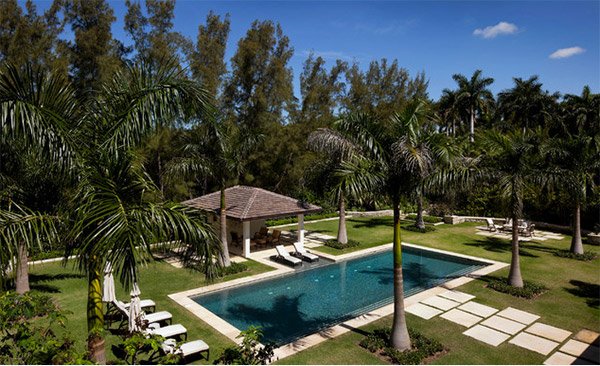 What you see here is Roystonea elata- Florida Royal Palm that surrounds the pool area.
Bromeliad Beauty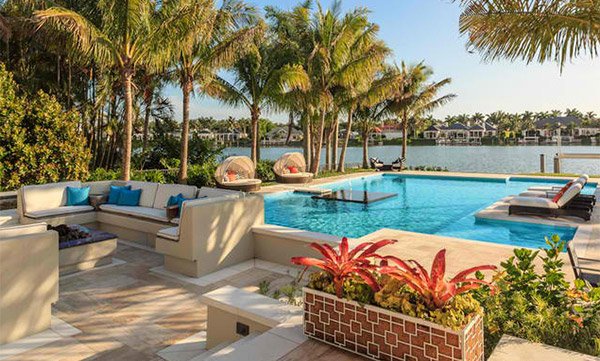 We so love how this pool area is done especially with combination of plants in it. The overall look of the pool will give the homeowners that feeling of going to a summer getaway!
Reflecting Tropical Pool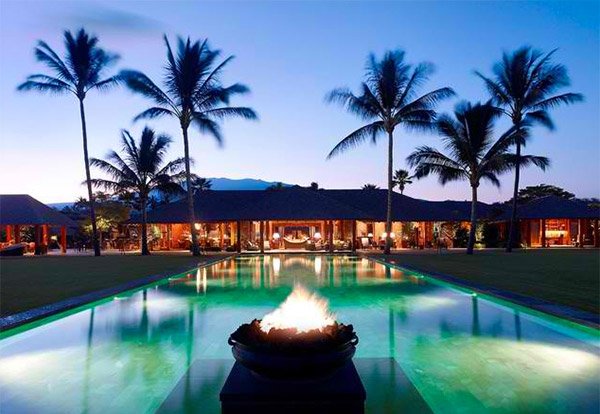 That fire pit completed the look of this tropical pool area with tall palm trees.
Pool Party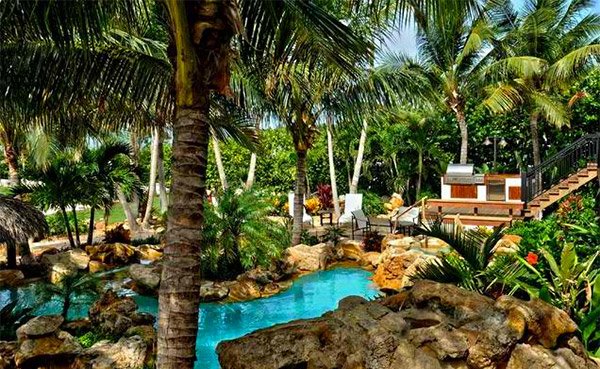 The stones and plants in this pool lend it the look of paradise!
Private Residence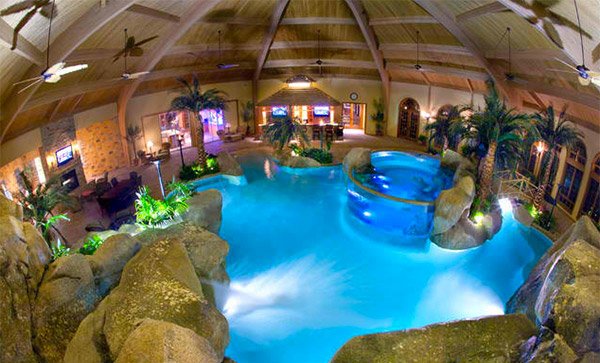 Who says you can't have a tropical pool indoors? Take it from the Shehan Pools who could design super stunning pools like this one!
Royal Palm Pool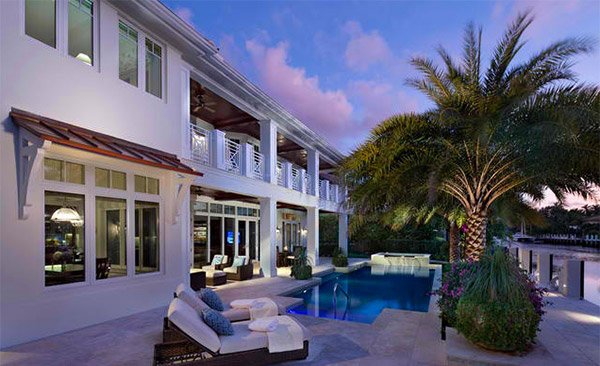 Even a simple modern pool like this could be adorned with trees to give it that tropical touch.
So, there you have it! We have shown you 15 swimming pools with a tropical aura. How would you love to get one for your own home? With this, you would no doubt keep those tanning creams and shades handy for you can spend time in it like it is always summer without even spending too much! It will even be more complete if you have a hot tub in it!