15 Stylish Rectangular Glass Top Coffee Tables
If you want to get a stylish look for your interior, a good piece of furniture can make a huge difference. But if you want to create an interior that looks visually larger, you can choose furniture that has glass touches. A table with glass top can be a good choice especially if it has a unique and appealing design.
So today, we will showcase rectangular glass top tables. You will come to realize that common rectangular tables that you see in homes can actually look great with glass tops. They look even more beautiful with the creative designs of their legs and the combination of materials it used. Here are the glass top tables we have prepared for your inspiration:
Twister Clear Square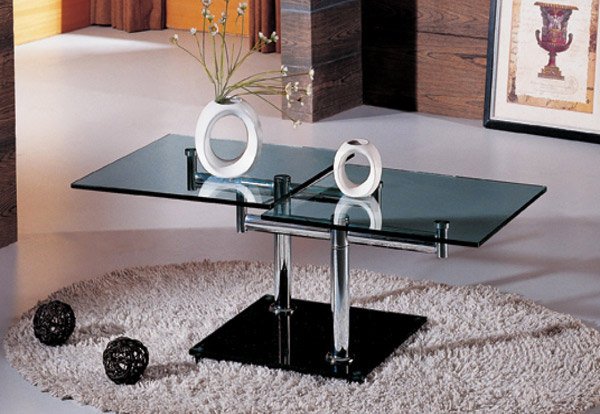 Your living room will surely look as fabulous if you get a coffee table as sleek and modern as this one.
Gabriela Rectangular Glass Chromed Cocktail Table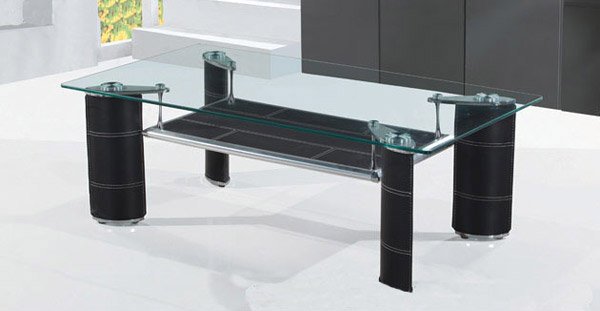 Add a touch of modern class to your interior with this chromed glass table with oval-shaped pillars.
Walnut Clear Glass Triangular Table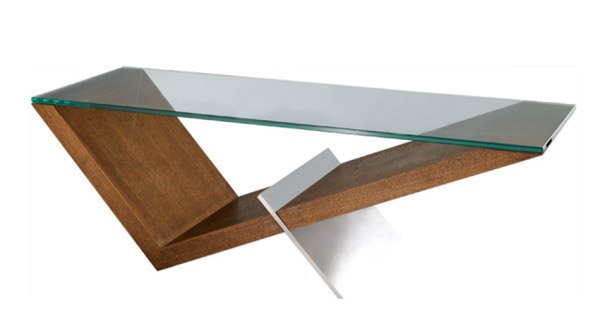 The lower part of the table sure is unique forming a triangle. It managed to stand with another inclined support on the other side.
Unusual Coffee Table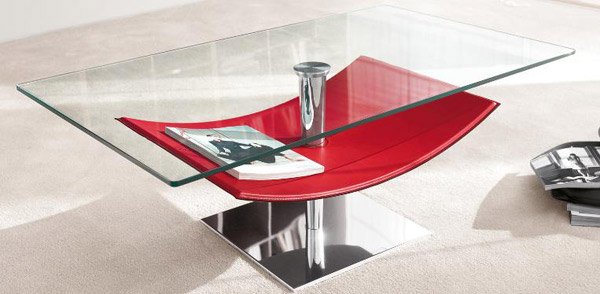 Contemporary glass top table for a high end living room interior.
Arista Black Glass Coffee Table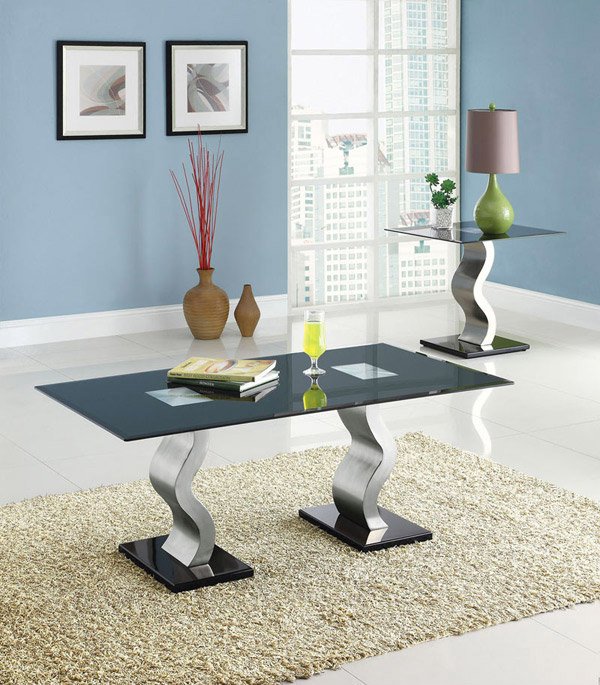 This modern table can be a perfect focal point of your living area. A lighter and softer look is created with its glass top and wavy legs.
Nuo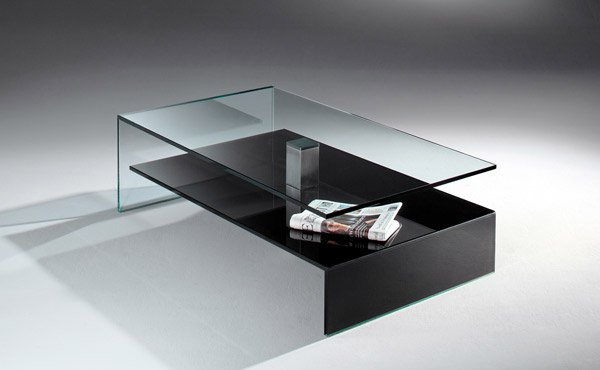 Two large glass angles are combined for this table – a true ultra modern piece of furniture.
Clear 2 Tier Glass Coffee Table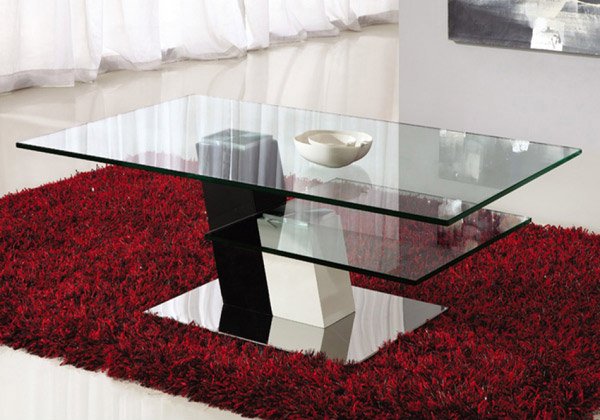 The red carpet under it made it look more stunning. But the table itself is a sure head turner.
Clear Glass and Walnut Coffee Table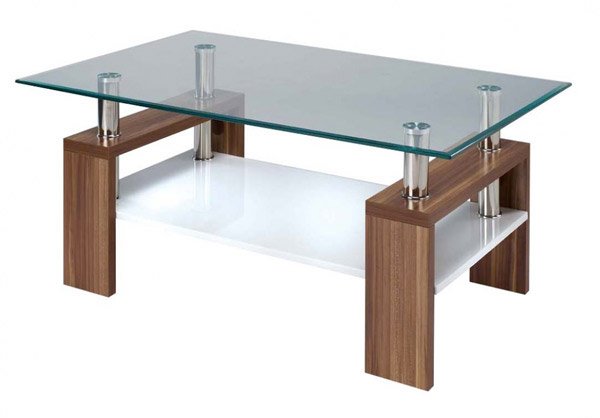 A beautiful design for a coffee table that combined wood, glass and stainless. The combination of materials added to the entire appeal of this table.
Farnsworth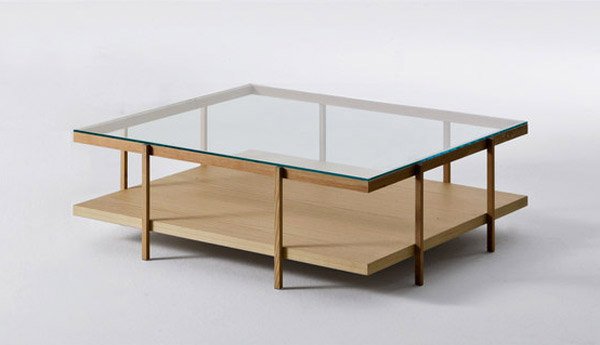 Wood is the primary material used for this table but the glass top made it look softer and more contemporary.
Designer Coffee Table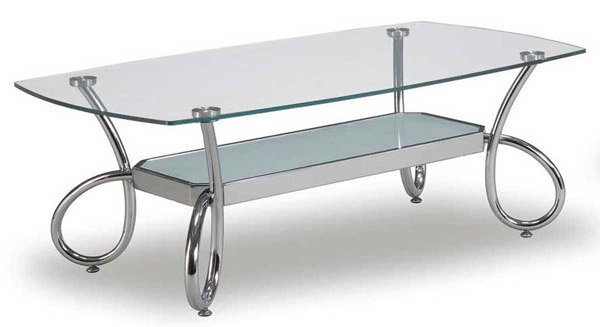 Chrome loops for the legs certainly made this one appear so gorgeous.
Rectangular Coffee Table with Curved Based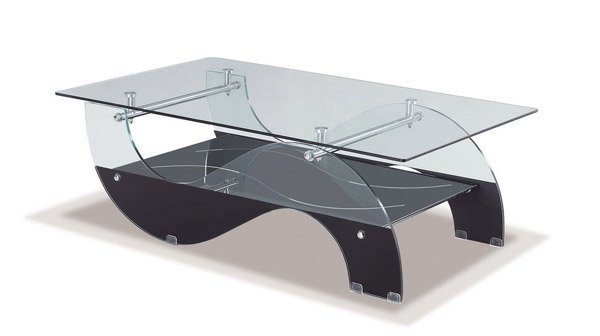 If you like curves, this table will fit into your taste and will also be a great addition to your living room.
Contemporary Rectangular Glass Table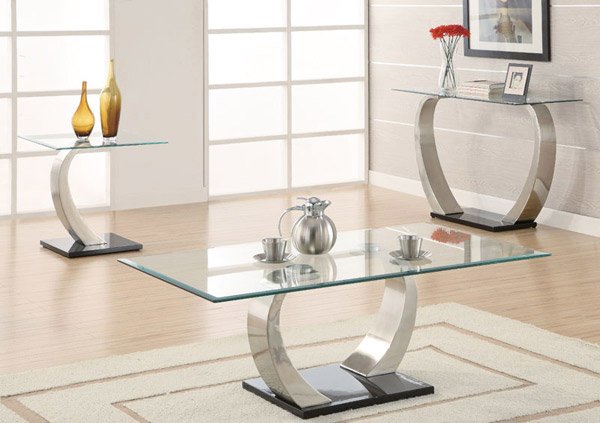 Legs like hands that seemingly held the glass top of this table created a stunning piece of design.
Crossing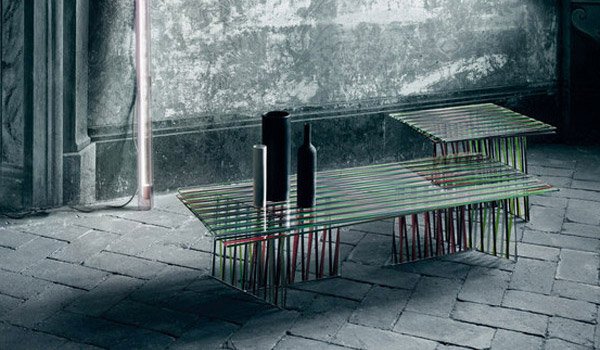 Patricia Urquiola never fails to surprise us with her designs. This one is made from laminated transparent glass that is extra light to achieve a three-dimensional look with magical weaving patterns of lines and colors.
Bamboo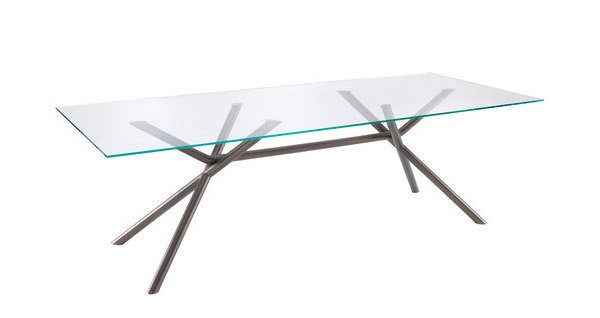 A simple table that seemingly mimics the look of a bamboo for its stand.
Jason Horvath Design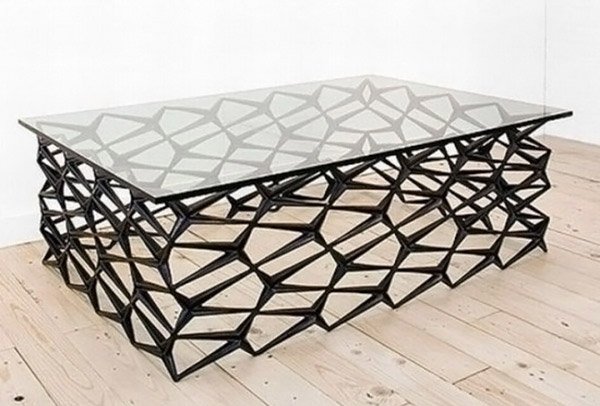 Achieve a stylish interior with this stylish table.
Great collection isn't it? These glass top rectangular tables will make your living room look visually larger. This can also add an enhanced appeal to your interior. These tables can fit into your room whether it's modern or contemporary. We also have 15 Modern Center Tables Made from Wood and 15 Modern Center Tables with Curves.