20 Fascinating Beige Living Room Couches
Want to add a beige couch to your living room? Here are different ways to do it.
The year 2016 is just around the corner and if ever you are considering replacing your old chairs with new couches, I think that this list will definitely help you. Collecting photos of living room spaces is one of the best things I like to do because who doesn't like redecorating their living rooms, right? This is one list that I am really proud of because I know that most if not all of the spaces here is something that you'd like too, like me.
For today, we have a list of 20 Fascinating Beige Living Room Couches that are not only pretty and functional but contemporary and in the now. As much as the couches are special treats for us, the living room in itself is fascinating and surely fashionable. I am even sure that if you were in these living rooms, selfies are surely mandatory – check them out!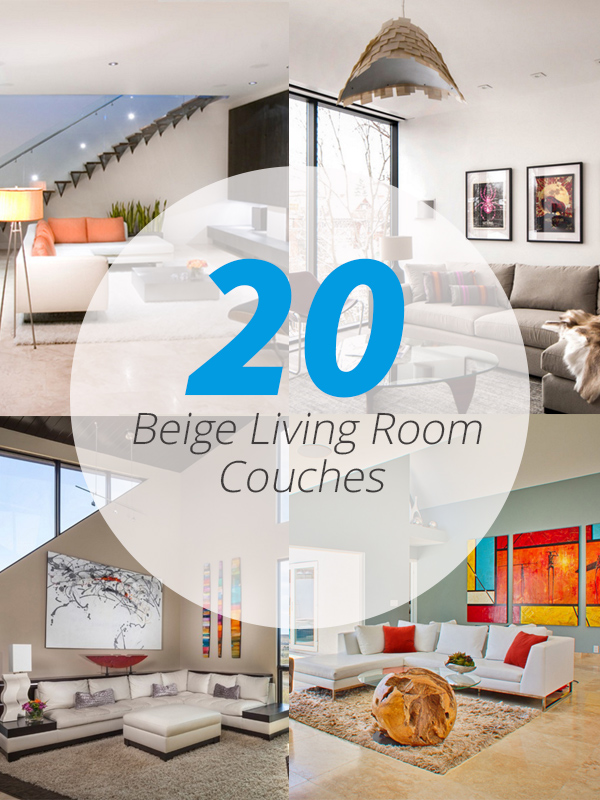 1. Modernist Home Renovation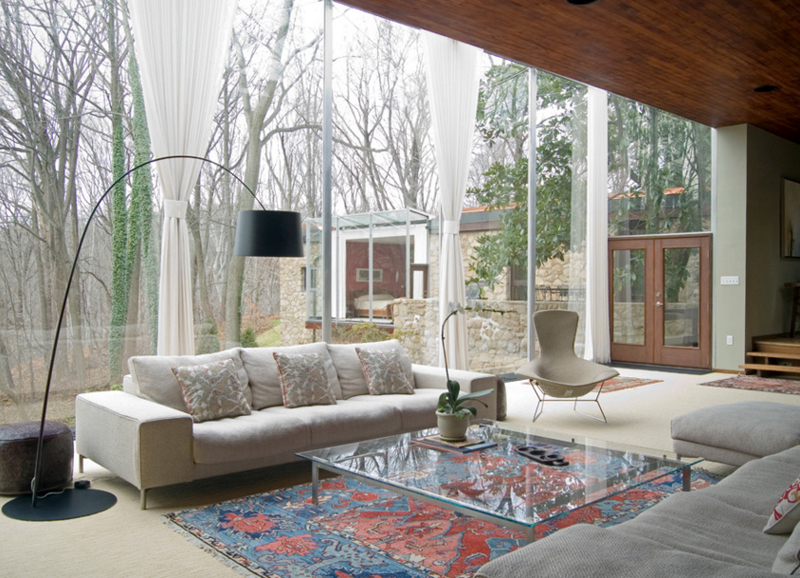 A very fantastic looking living room that has an awesome view of the outdoors! How come I do not live in here? Haha! Kidding aside, this living room sure shows you how one modern home can look like when it is close to tons of trees. The choice of furniture in this living room is just superb!
2. Modern Living Room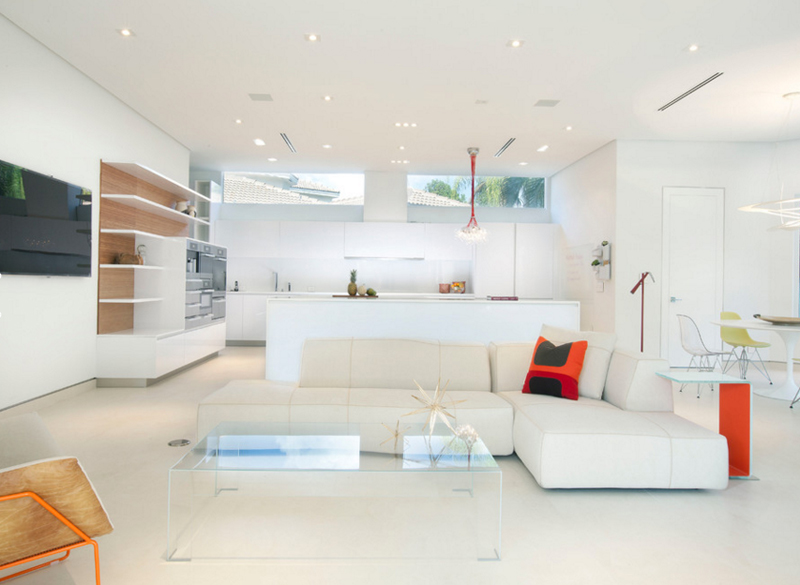 Another modern living room from DKOR Interiors that I think is just fantastic. With the best choices of furniture and decor, this white minimalistic home is a great example of how one can decorate a space as large as this but do not overcrowd it.
3. Vail Residence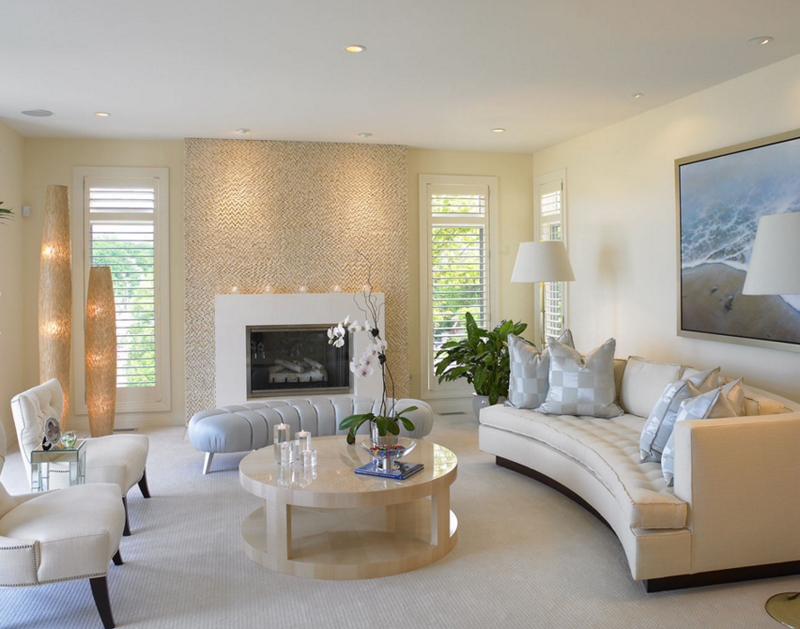 This neutral living room exemplifies one gorgeous modern home that is indeed sophisticated and classy. The choice of the furniture and the pillow is lovely but notice the accent wall by the fireplace and the tall lighting fixtures on the side that actually serves as a show piece as well. I love this living room!
4. 34th Street House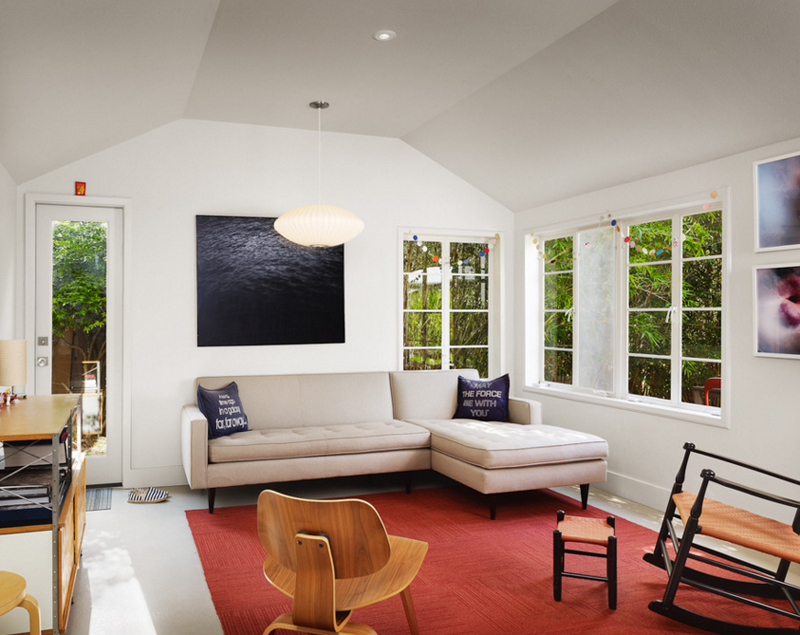 A beige sectional completes this home from Clayton&Little Architects. All the wooden furniture in here is beautiful too. I think I like that rocking chair by the wall because it sure would be comfortable when you just feel like sitting down while reading or knitting.
5. A House in the Woods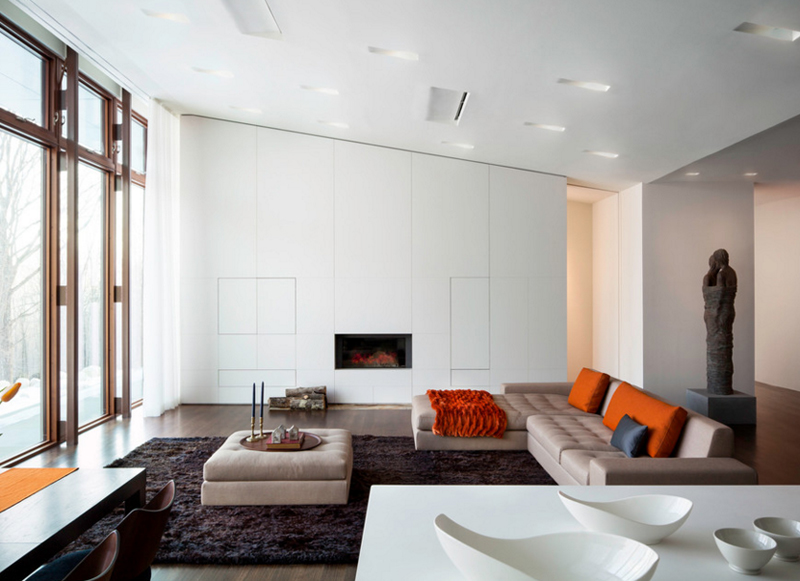 Seeing this house makes me wonder why this is called 'A House in the Woods' because it sure looks totally modern and like something you'll see in the city or something. Awesome! The beige sectional is paired with the large ottoman that surely complements well with the large area carpet.
6. Bond Street Project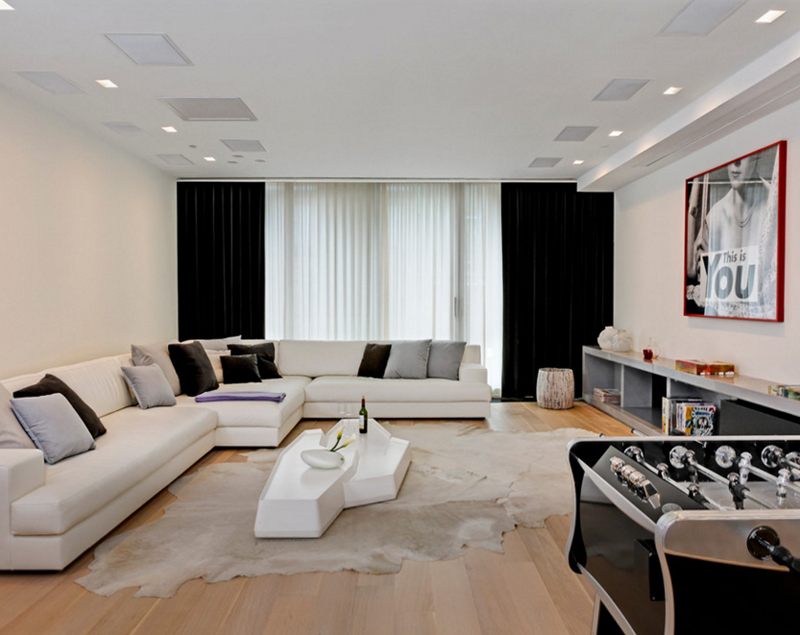 Modern, fabulous and expensive-looking beige sectional in the heart of Bond Street. With a home like this one, I think that the people that live in here would love to invite more and more people every weekend for game nights.
7. Chimney Corners Remodel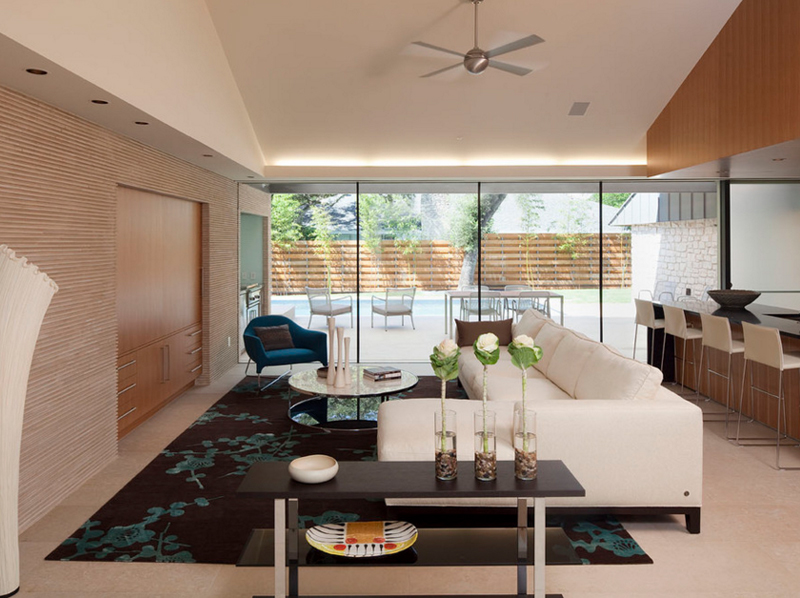 Webber + Studio, Architects designed this wonderful home made with neutral-colored stuff. The few things in here that were used to highlight and accent the space are the lovely blue accent chair on the far left and the black and blue area carpet; and I love the details on the accent wall in here.
8. Danzig Bay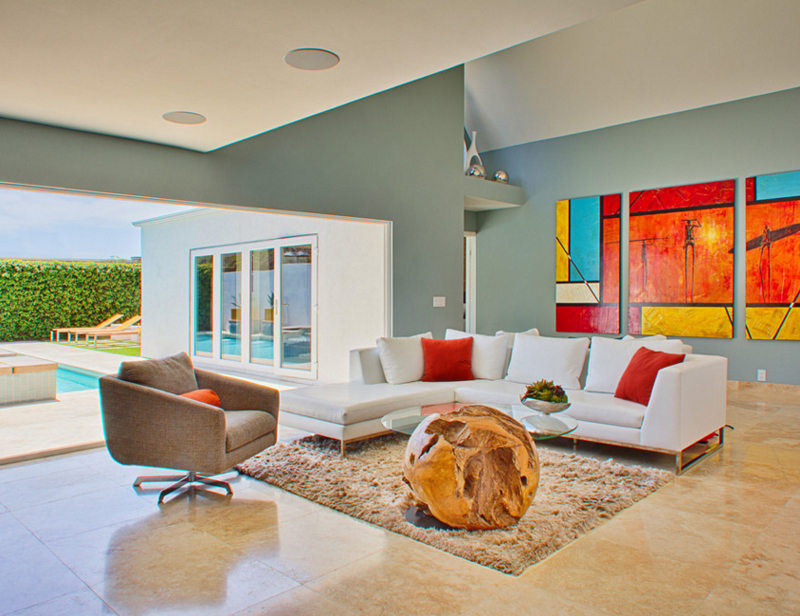 Look at the awesome piece of wood underneath that circular glass that was created to be the coffee table in this home in Danzig Bay. The space is fabulous and this place would surely be a great place for parties and reunions!
9. Fifth Avenue Apartment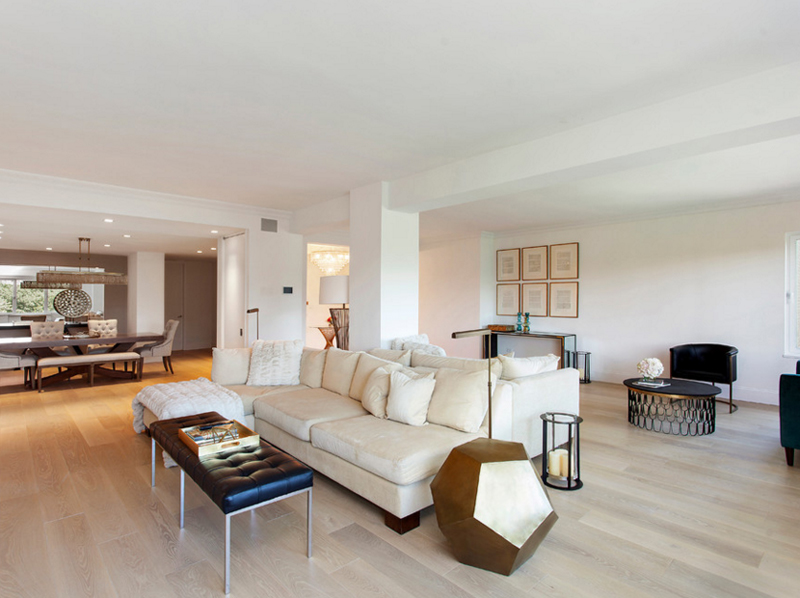 Another beautiful apartment home that is created for a starting family; very less small decorations but still with awesome and expensive furniture and decor that is not too child-friendly. The pieces of furniture and decor in here is beautiful and pretty awesome.
10. Denver Modern Family Room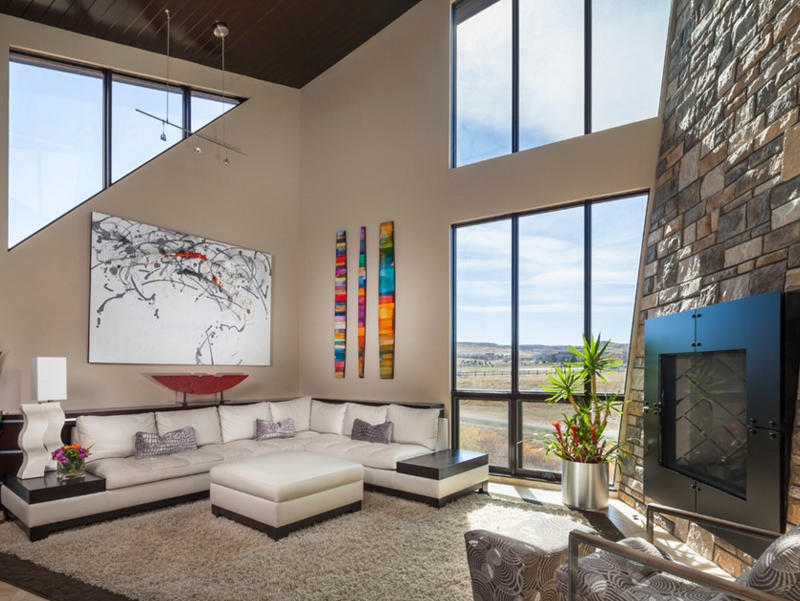 I really fancy homes like this one that has high ceilings! You know that the home owners have money to burn to create large spaces like this one. The beige sectional in here is lovely that it totally match the furry area carpet. I love the paintings on the wall too.
11. Northbridge House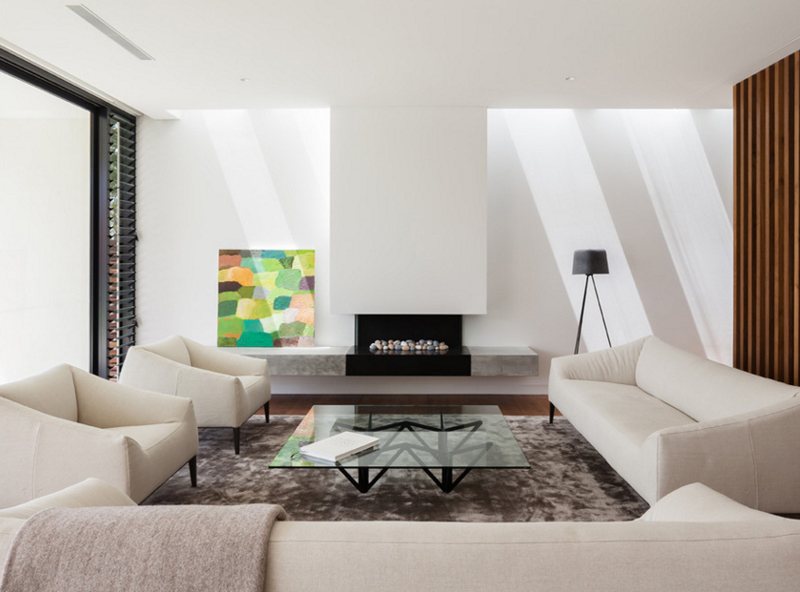 The Northbridge house is in fact a beautiful home with the best furniture as seen in this living room. I have nothing but great words of love for this wonderful space. Noxon Giffen did a really great job with this home. Comfortable seating is available in here that I'm sure will be loved by the people who'd be coming over.
12. Paseo De La Playa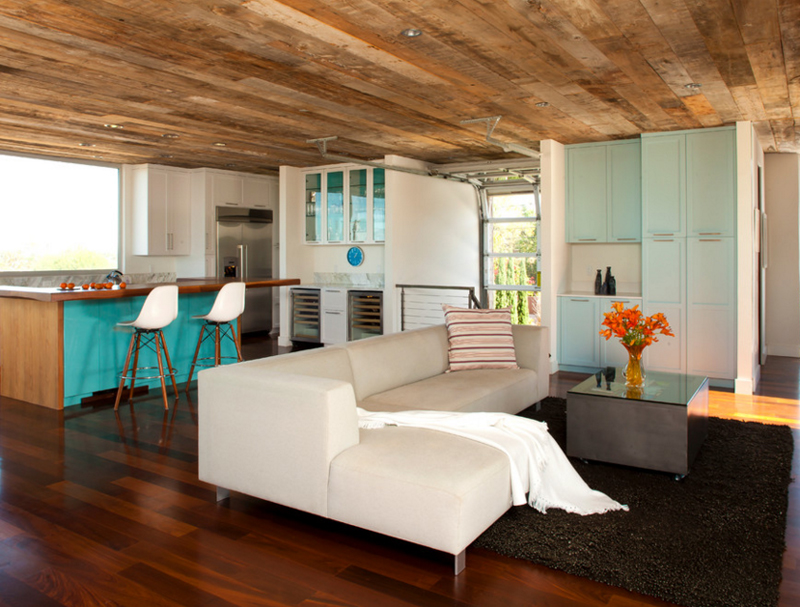 With an open floor plan, this living room in Paseo De La Playa is indeed a great place to visit. The beige sectional in this living room contrast well with the wood ceiling and the wooden floors, it's amazing!
13. Penthouse at the Ritz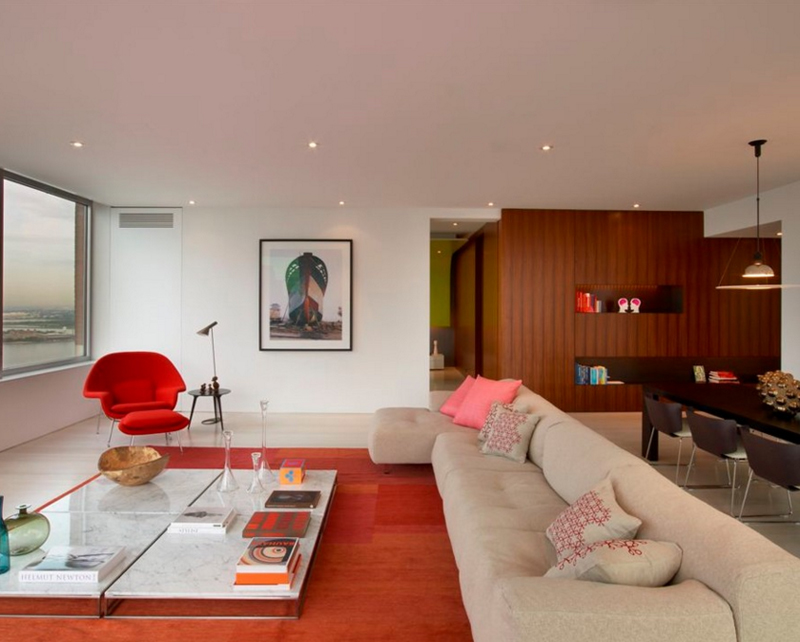 Just knowing that this penthouse is located at the Ritz, makes me want to live in there already! Haha. This space is neat and organized and you know for sure that each item in here is chosen with care and love to make sure that it would last and make everyone who uses them comfortable and happy – just like the long sectional in here.
14. Rox Residence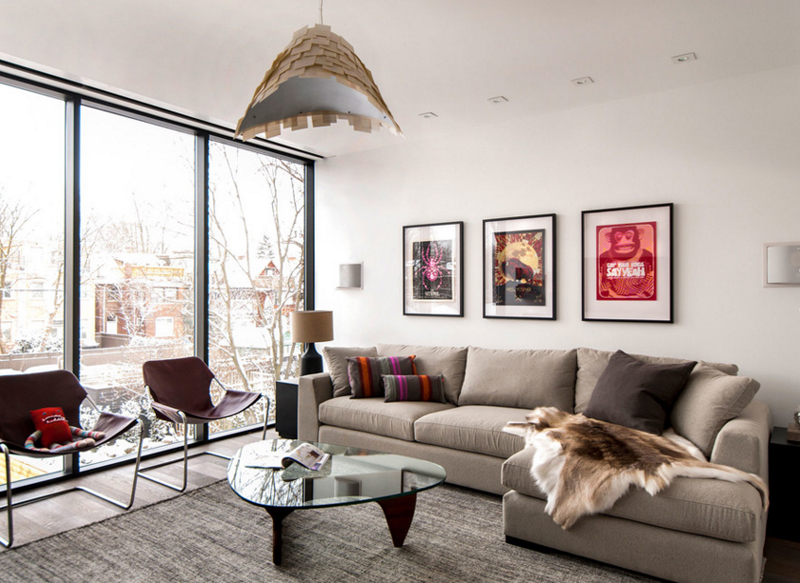 Large glass windows that show you the outdoors in this weather sure is fancy! If you were lazy and just wanted to hang out and watch Netflix, staying indoors and sulking in your couch seems like the best idea; if you know that you have moments like this, it would be best to get the best couch in there!
15. Rubin Residence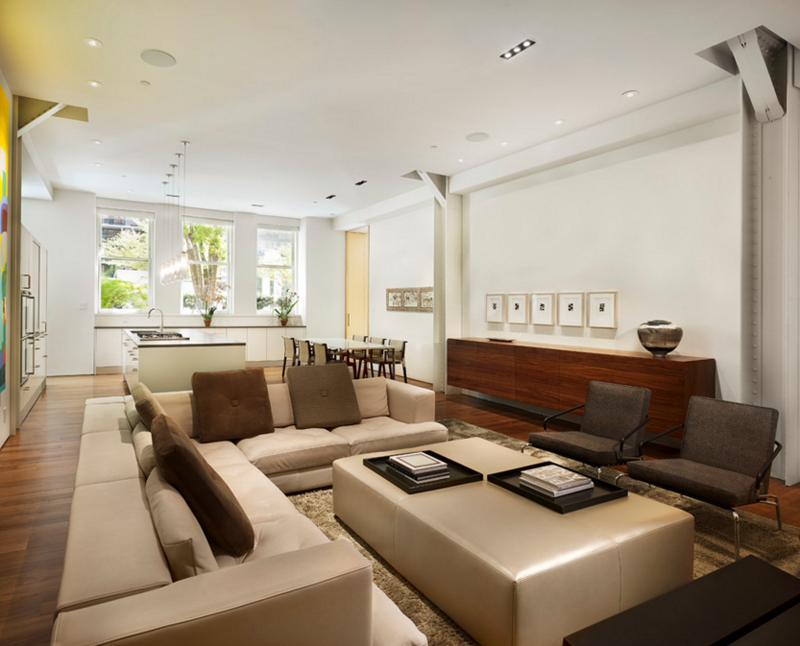 The beige sectional and ottoman in this large living room in leather is really fascinating. Its color contrast with the walls and the ceiling that it makes the space look expensive – well, I actually think that this space is in fact expensive. Haha!
16. Sams Creek House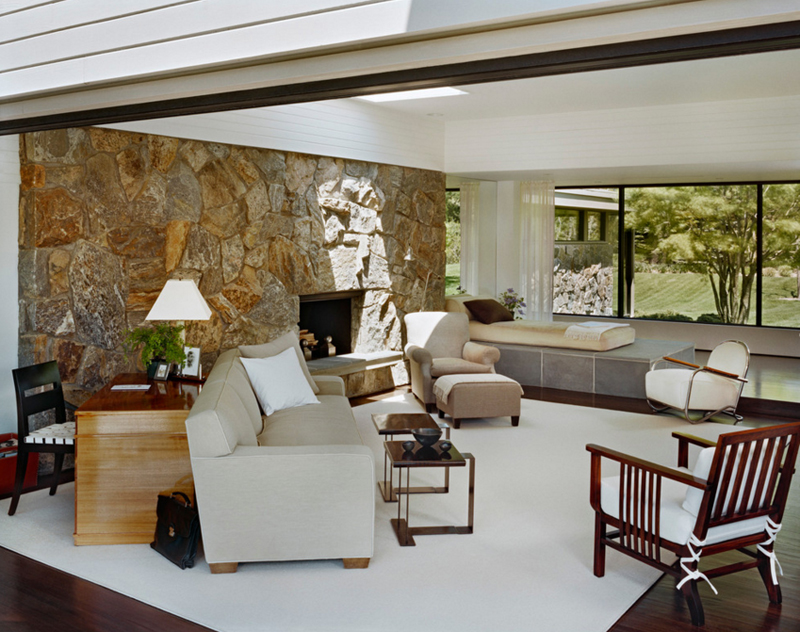 A transitional living space, this home in Sams Creek is a mixing bowl of a lot of beautiful things. Notice how much each chair in this space is different from one another and how much each one is special in itself. The beige couch and the arm chair with an ottoman look neat against the stone wall.
17. San Diego Modern Living Room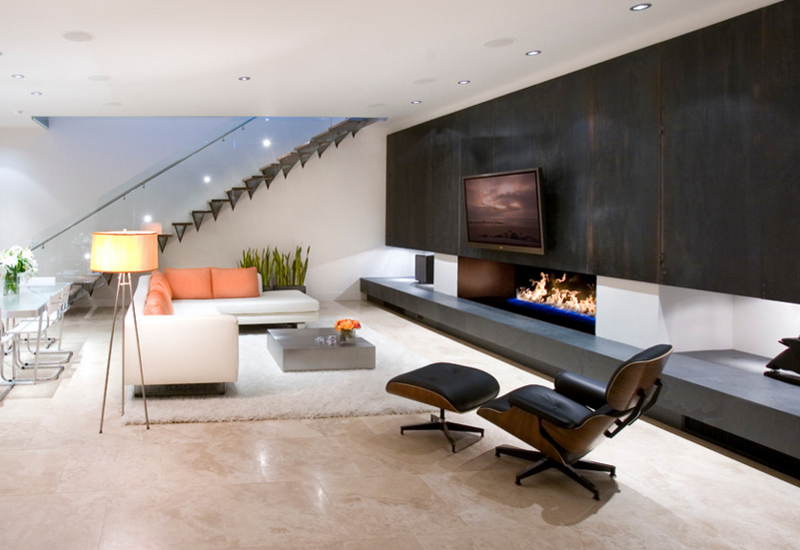 A San Diego living room that shows us that there is always two sides to every story. From this angle, you know and you see that this space is both created for a woman and a man. The color combination and the mixing of materials in here is terrific.
18. Stein Residence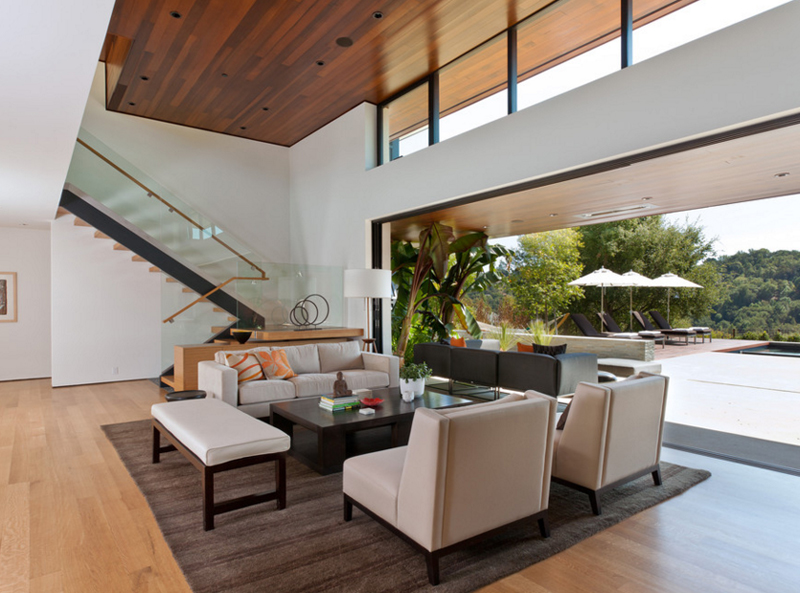 This is one large home! There is tons of space available to the home owners and the family members and friends that would love to visit during holidays or parties. As much as this home is ideal for parties and get-togethers, I still think that this space is awesome because of its simplicity.
19. Waterway Loft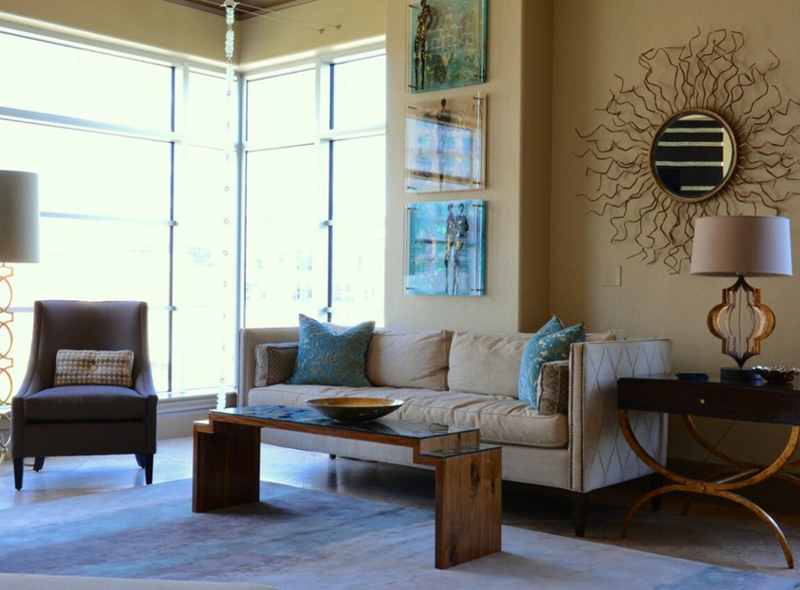 This cute loft is decorated with the best decorations, lighting fixtures and furniture. I totally dig the cute coffee table in front of the beige sofa that looks like something you do not really see every day. In fact, I would like to think that it is specially made for the home owners.
20. Woodside Residence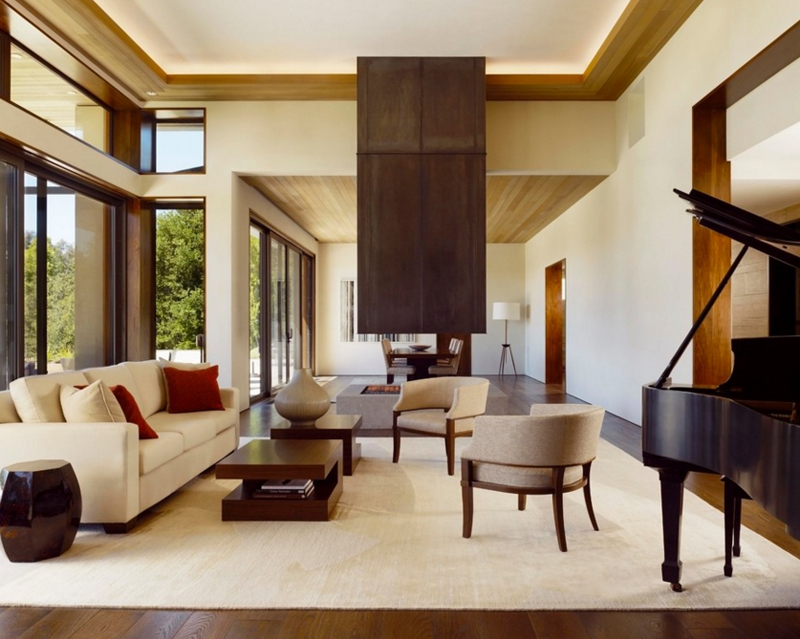 Leather and comfortable, the couch and arm chairs in this Woodside home is just fabulous it's annoyingly pretty. The class and sophistication that this living room has is beyond words. The furniture choices were well-thought and adding that grand piano is neat! I love it!
The new year is just a push away and preparations are happening; change is on its way. I would love to think that this list is like the beginning to a new story that would start in a few hours. This list is super stunning like the other beige furniture that I think redecorating or changing your couch is a great move for the year ahead for comfortable living! More to come in here in Home Design Lover!