20 Outstanding Oval Oak Dining Room Tables
Oval tables are not that much of a usual thing you see in dining room – the ones we see are rectangular and circular tables. For one thing, rectangular tables is ideal for larger families and is great for saving space, on the other hand, circular tables are the ones we see in homes or spaces with a smaller space and family members. Of course, it is not always the case.
Today, we have a list that will showcase a lot of oval tables – some of them are actually extending tables which is phenomenal! Others are round tables that you can extend to be an oval table; some are rectangular or square and changes to ovals! These are interesting and beautiful tables, let us check them out!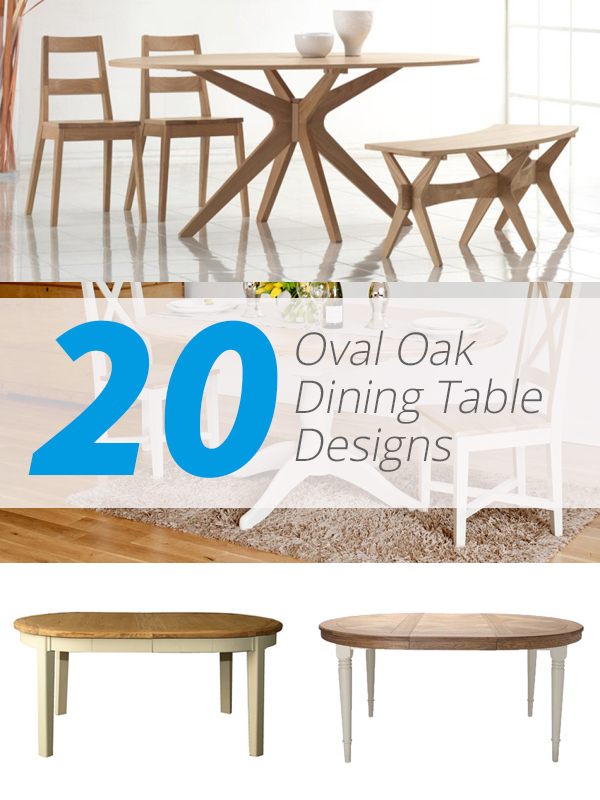 1. Averne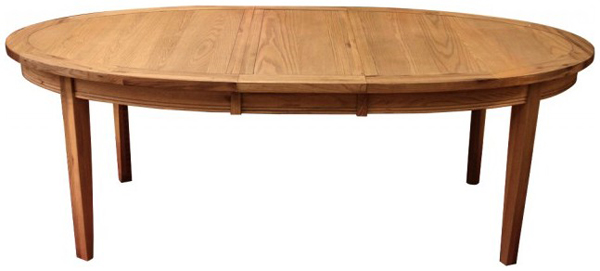 Extending tables are awesome! They allow you to have more people for dinner than getting another table as an alternative.
2. Balmoral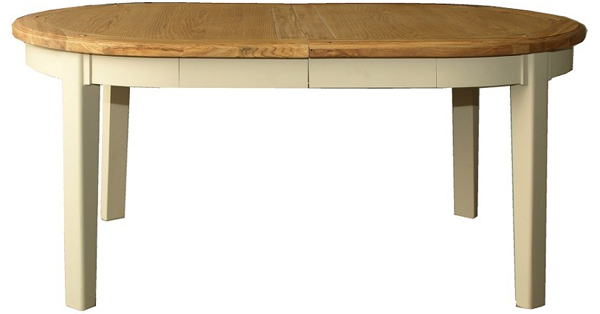 This table has two separate materials used for the top and the legs – pretty interesting!
3. Calgary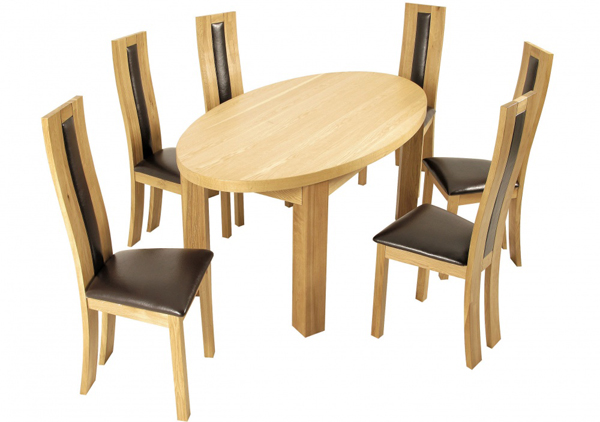 A slender table matchy matchy with the slim chairs it is paired with.
4. Casual Home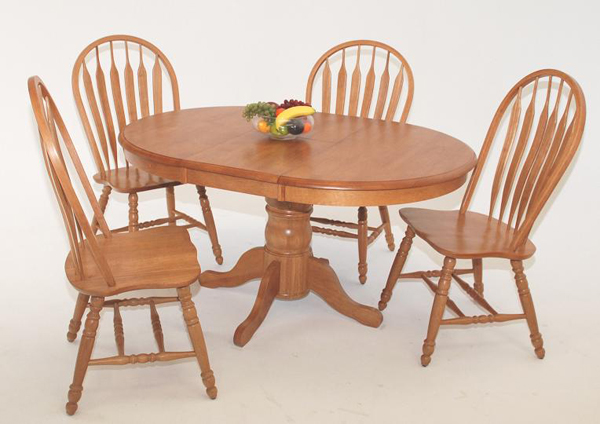 Simple and homey dining room set that is ideal for small homes or something you can use for your kitchen.
5. Clifton Oval Oak Dining Room Table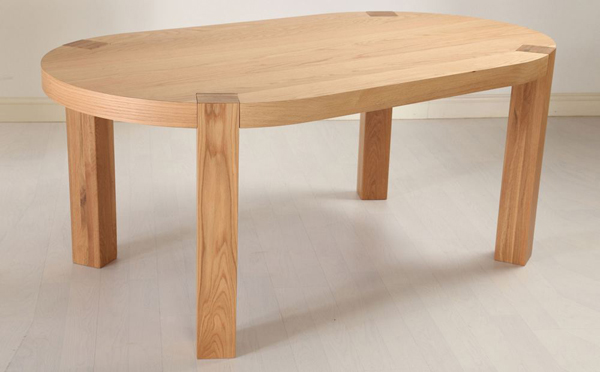 Thick oval top with 2×2 legs – pretty much something one crafty Dad can do at home for the house.
6. Classic Solid Oak Dining Table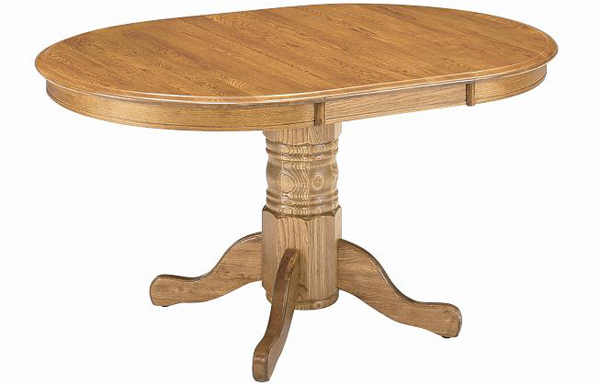 Pedestal oval table with simple wood work done to it, but note the option of extending this table too!
7. Ellis Painted Furniture Oak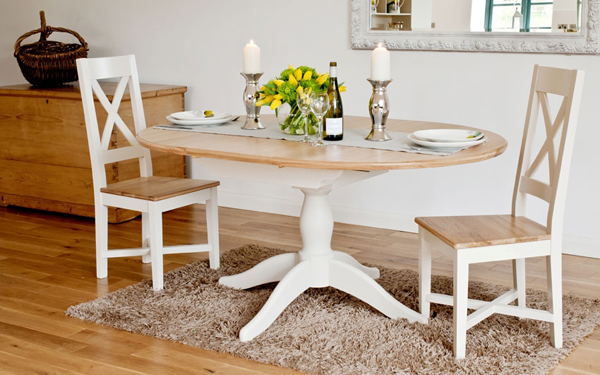 This is a pretty dining room set with a romantic set up!
8. Greenwich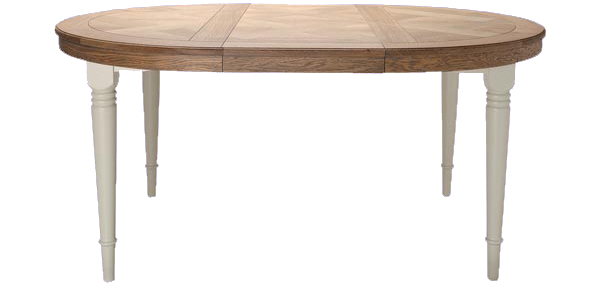 Great legwork for this oval extending table.
9. Havana Oak Round to Oval Extending Dining Table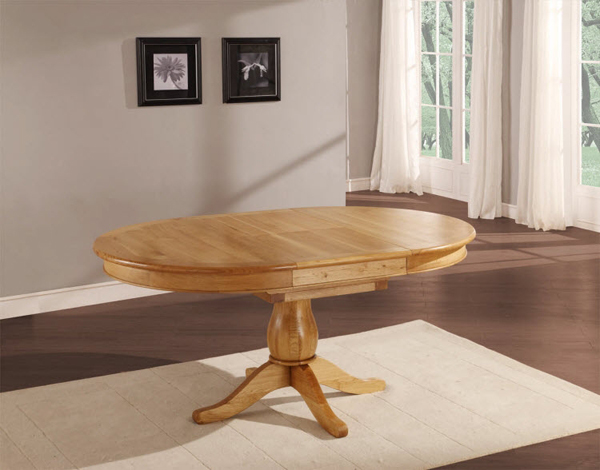 Havana Oak table that can be a round table when you want it too and then oval when you need the larger table.
10. UK Oak Furniture

Long oval dining room table that would surely complement any home with neutral color palette.
11. Malmo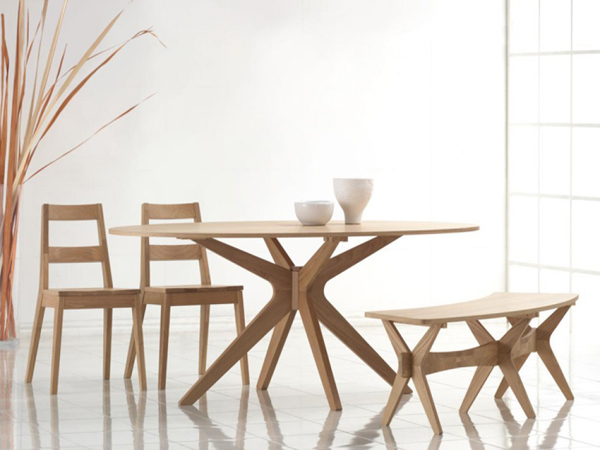 Beautiful Malmo set with this fun and funky stool paired with the table.
12. Wilmington Range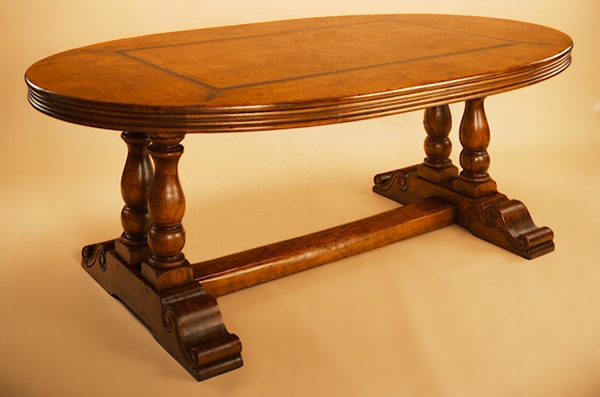 Classic approach to an Oak dining room table.
13. Oslo Solid Oak Oval Extending Dining Table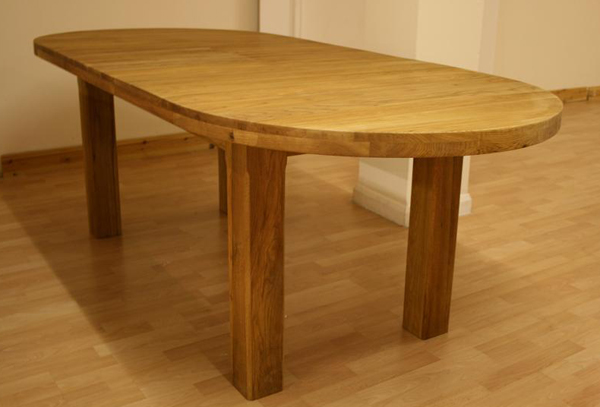 Oak Dining Sets sure has a wonderful list of oval dining room tables that range in different sizes.
14. Zeus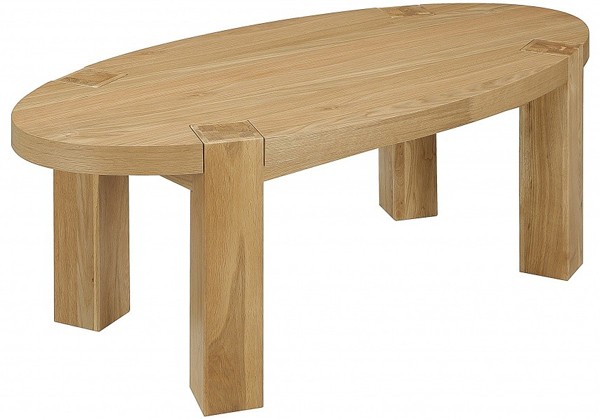 Another table that you can DIY at home!
15. Oval Solid Oak Table Set in Golden Finish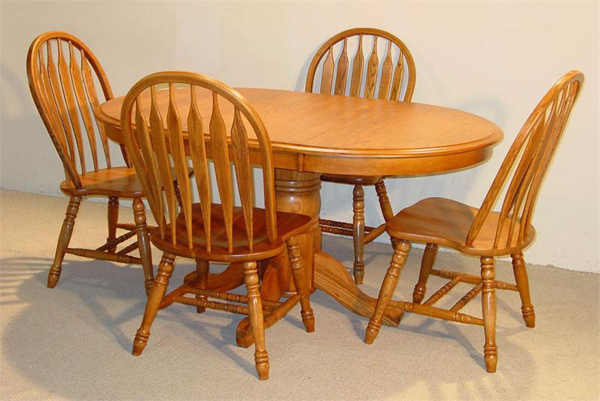 Oval pedestal table with four matching wicker chairs.
16. Quartersawn Oak Dining Tables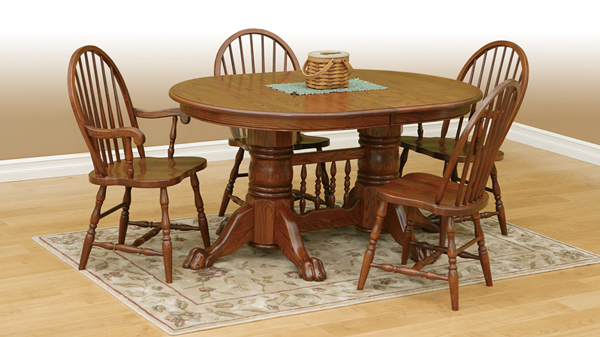 Another set of an oval table with wicker chairs – other are simple lean-on chairs and ones with arms too!
17. Rossi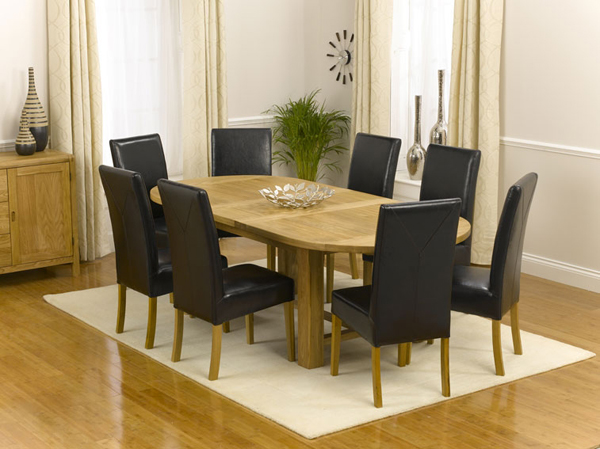 This is a pretty neat dining room set up!
18. Shelby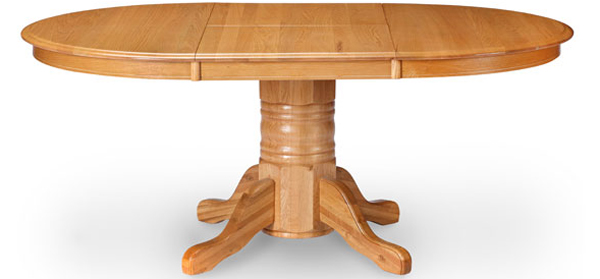 The Shelby Oak dining room table has this wonderful stain that looks like it shines and brand new all the time.
19. Solid Oak Oval Double Pedestal Table
I am not sure that we call this a double pedestal – pretty literal but yet it is super classy and sophisticated.
20. Triku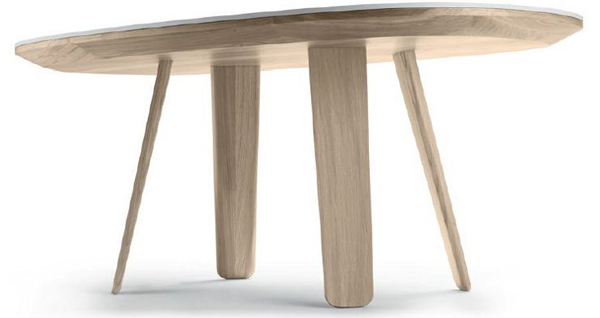 What I like most about this table is the legs on this one and the awesome expensive look to it.
I'm pretty sure that you loved this list of oval dining room tables too! Whatever shape or size of the table that you need at home, it all boils down to what you want – there are a lot of factors involved but it all starts with what you want and you know as time passes by, you know you made the right choice.