15 Accent Tables with Curvy Legs
Every piece of furniture in our home is important since they have different functions but there are also some pieces that are merely added for decoration. But despite being a decor, this accent furniture also have their own functions although it isn't as huge as other primary furniture in the house. Today, we will showcase a list of accent tables. These could be side tables, corner tables and other types. But these aren't the usual tables that you see because they have stylish designs.
We have collated some accent tables that have curvy legs. Having this kind of accent table will surely add style to your interior as well as some soft touch to it. The tables that you are about to see come in various finishes and would fit in varying interior styles from Art Deco to eclectic ones. Now, take a look at what we have gathered for you.
Bergeron Fossil Stone Accent Table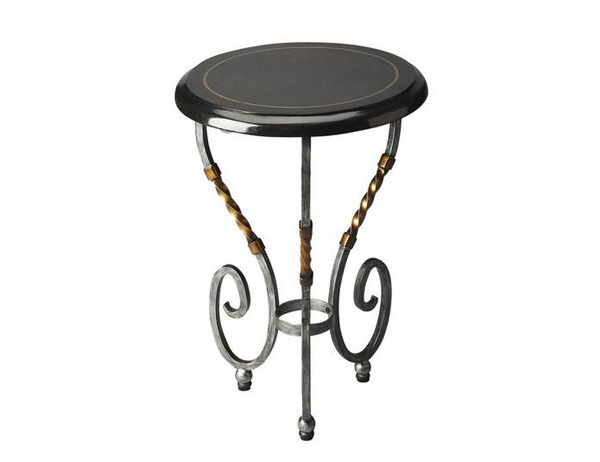 This small table is a perfect addition to your contemporary setting with its smooth fossilized blackstone surface sits atop ropy metal legs.
Ribbon Console Table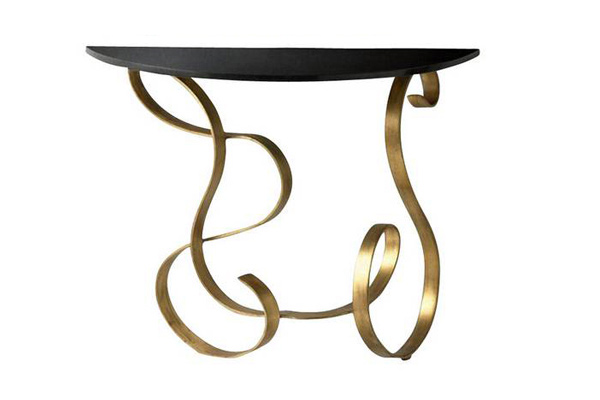 A totally original and outstanding design with lovely flowing legs like a ribbon!
Butler Accent Table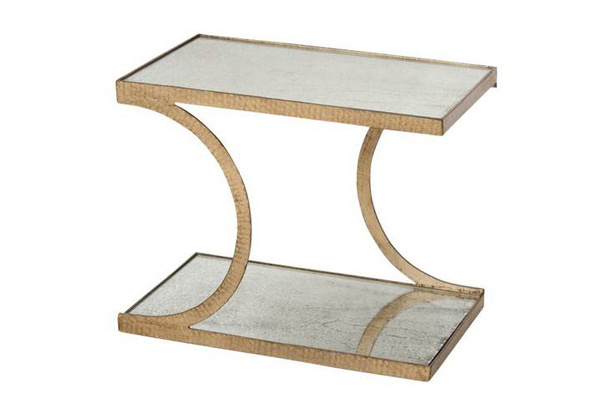 Artfully designed table with two antique mirrored surfaces joined by a single curved line on each side.
Felicienne Wooden Top Accent Table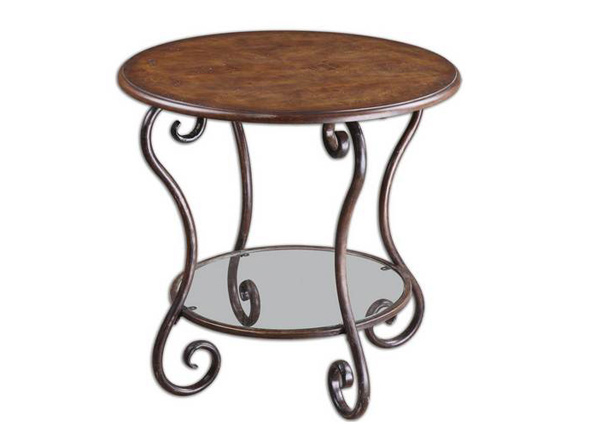 A table where traditional and heavy metal collide in its brown burl veneer top on hand-forged metal base finished in deep wood tones.
Flagstaff Side Table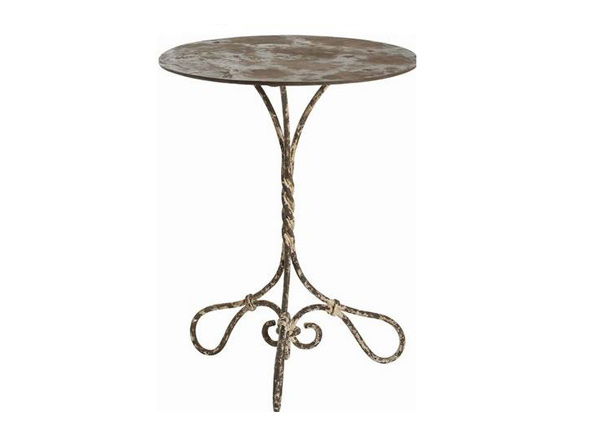 A whitewashed iron table with twists and turns making it a lovely decorative piece for the home.
Raul Side Table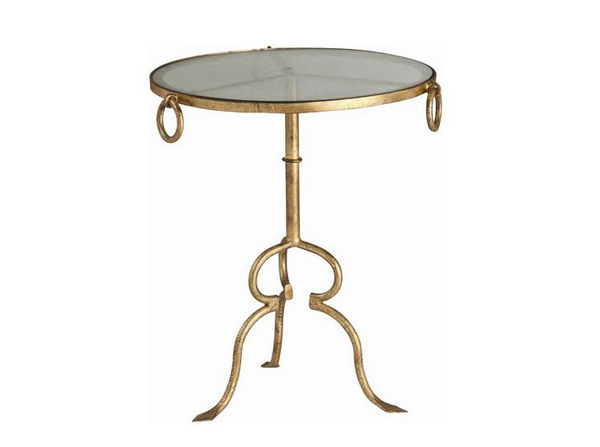 Get shimmer and curves in one in this table with shapely legs of gold-leafed iron.
Maia Accent Table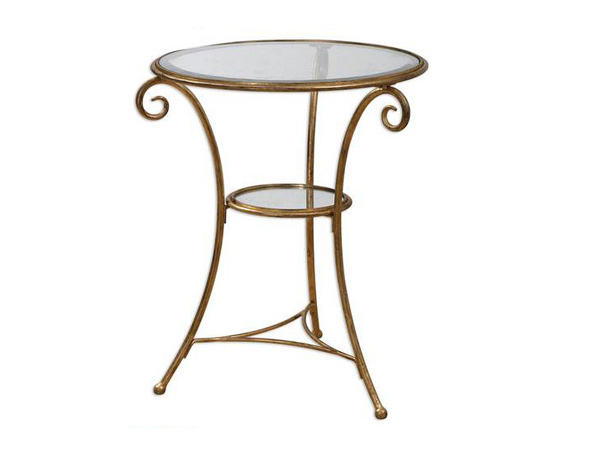 Seeing this will remind you of French gardens and parks made from iron, glass and gold-leafed accent table.
Olympia End Table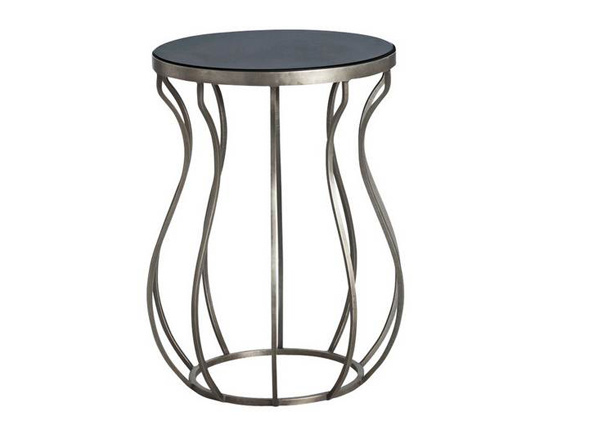 Hourglass-shaped side table featuring alluring shapely curves in an antiqued silver finish for added shine and polish.
Persal Side Table
A flourish of curls underfoot in black are seen in this gorgeous side table.
Aries Table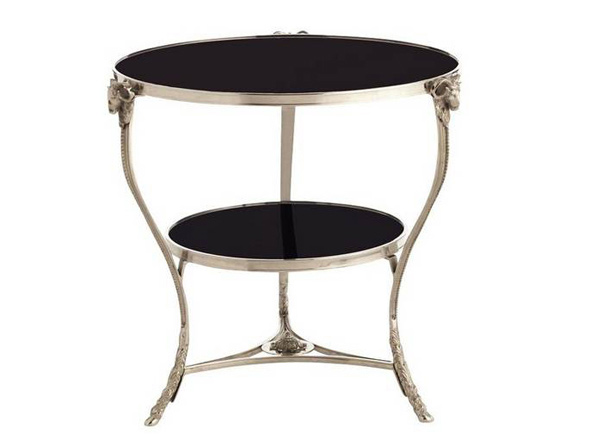 Two beautiful black marble surfaces and a polished nickel-finish metal frame- what would you ask for an accent table?
Brando Hollywood Regency Mirror Gold Leaf Round End Table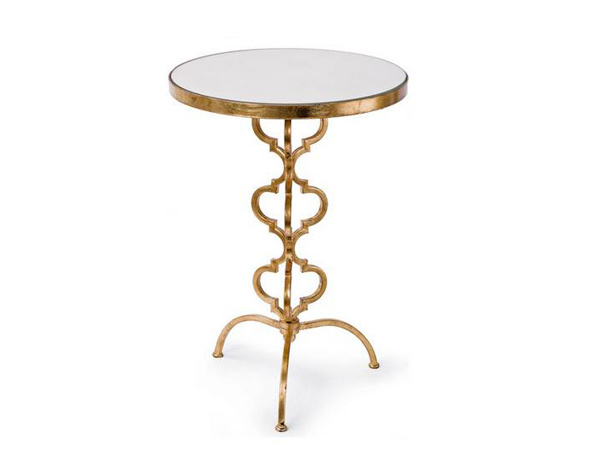 Get the feeling of being a star with this ravishing table tacked in gold leaf quatrefoils.
Argento Round Eglomise Accent Table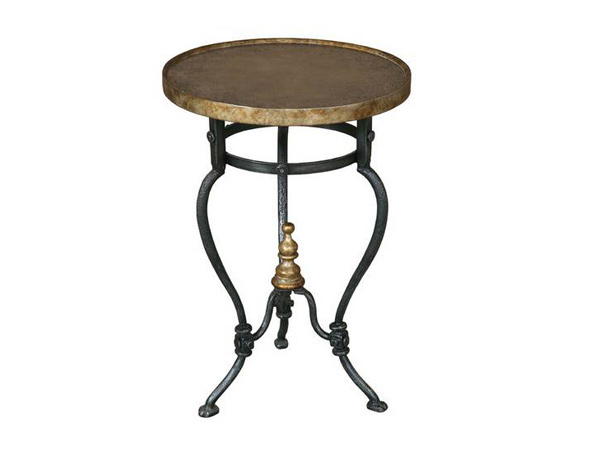 Glass top and hand-forged metal base will give your room a luxurious appeal.
Jacques Table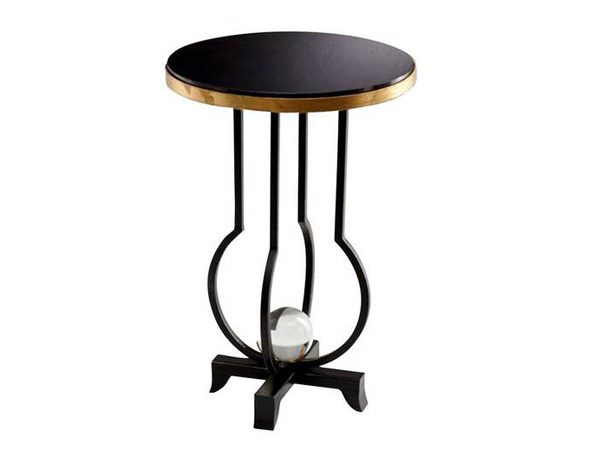 An elaborately designed table full of geometric interest featuring a circular top surface, swooping lines and a crisscross base.
Sojourn Accent Table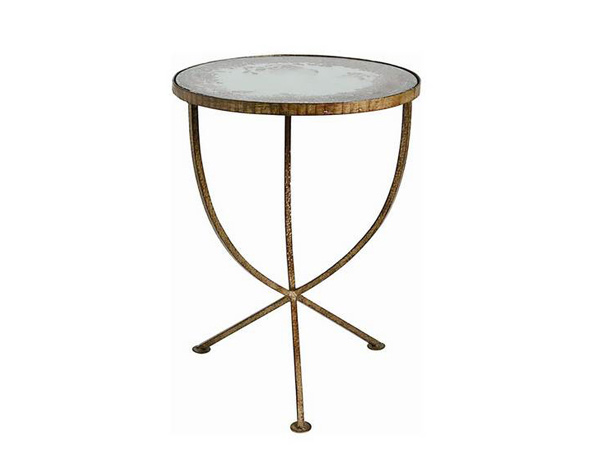 Enhance your favorite traditional setting with this table of elegant iron frame finished in burnished gold.
Colmar Table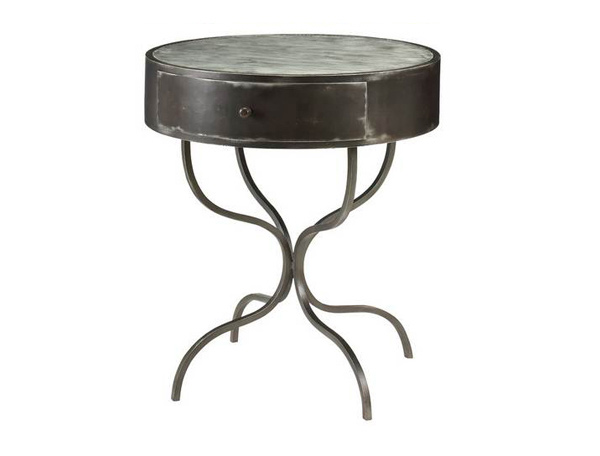 Get that French style with this beautiful table with a simple yet stunning style.
We are sure you loved this list we have today! These tables are just gorgeous especially those that have golden finishes since it will add sheen to your interior. Take a look at your space in your home and decide if you would add an accent table to it. You can also get ideas on how to arrange it like the accent tables in the living room which enhanced these spaces.