20 Loft Beds with Desk For Boys Bedrooms
Are you looking for a loft bed that is perfect for your children?
Well, for younger kids they would prefer those where they can play and hide. They might even want something that comes with a theme.
For teenagers, they would love to get a loft bed with a working or study area. With this, they could do their school work, play games on the computer and take a rest at the same time.
They will also have a place they could call their own once you give them a bed like this one.
Want to see the different designs of loft beds with desks? Today, we have collated some beds that you can use for your boy's bedroom.
Check out the images below:
1. Brooklyn House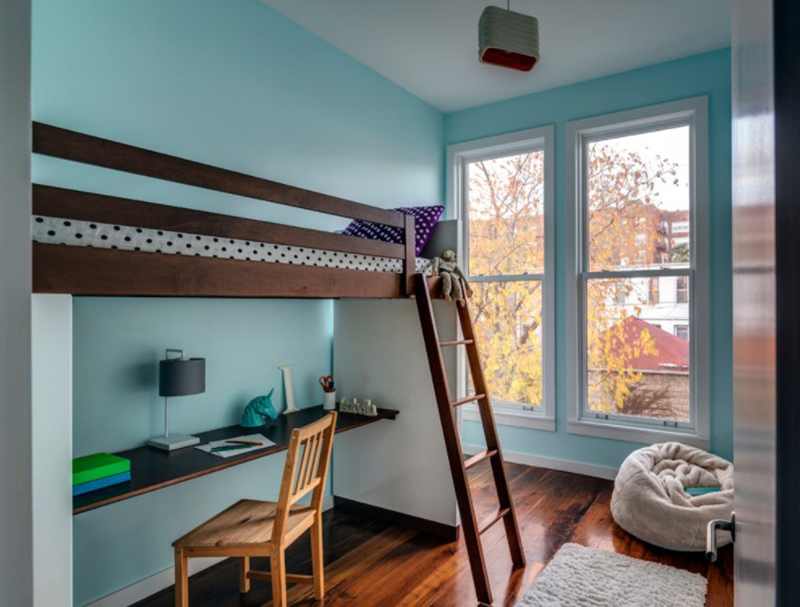 Given a 25- by 50-foot footprint, this room made use of a loft bed and other space-saving devices.
2. Reclaimed Grayson Loft Bed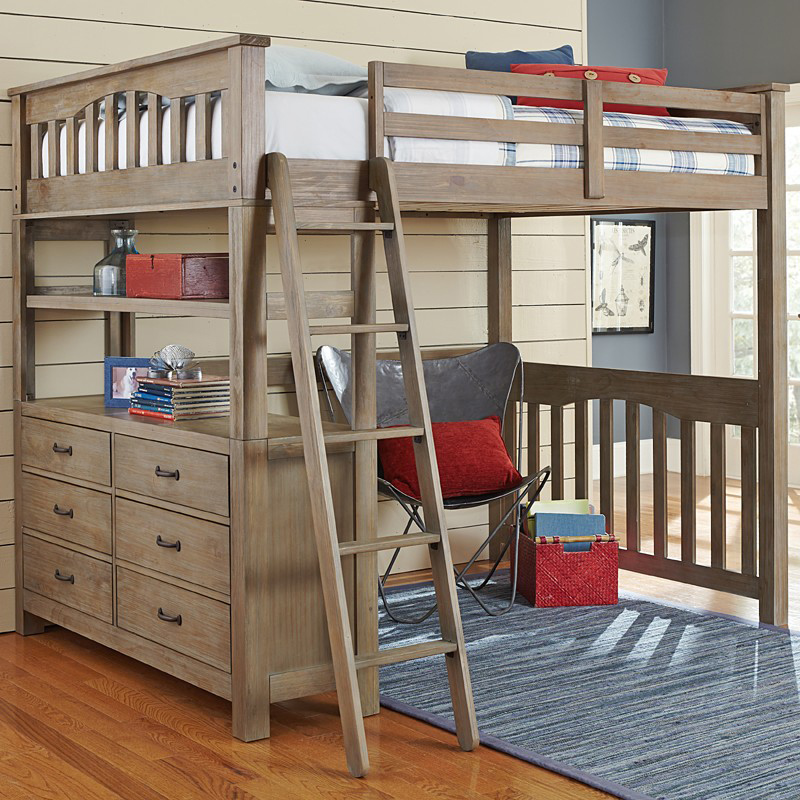 Perhaps this looks a little classic but it does look nice for a modern space as well. Some may prefer to have it painted which is also a good idea. This loft bed doesn't only come with a desk but also with an open shelf and drawers.
3. Calder High Sleeper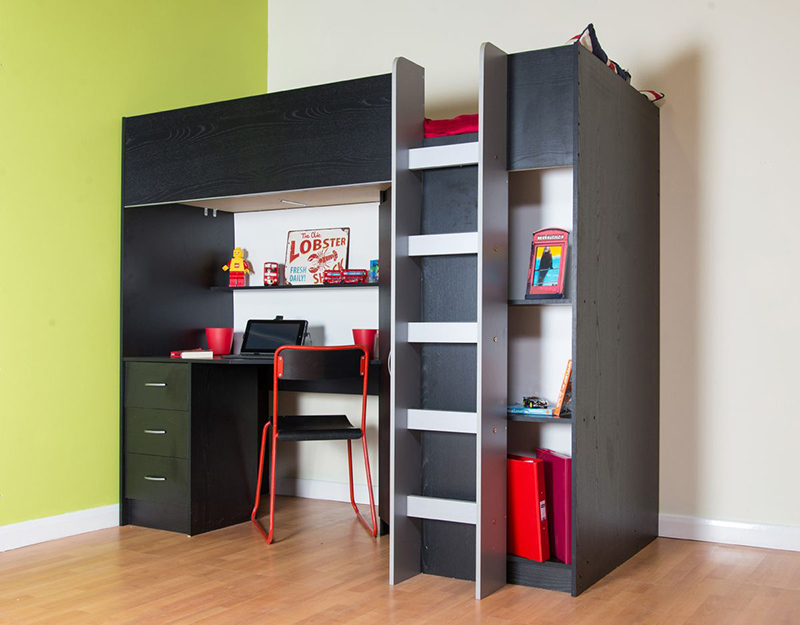 This cabin bed comes with a wardrobe, large desk, and shelving with 3 drawers. Children always need storage and under this single high sleeper bed, they have available storage spaces for kids of all ages, together with a large wardrobe and desk.
4. Morgan Plan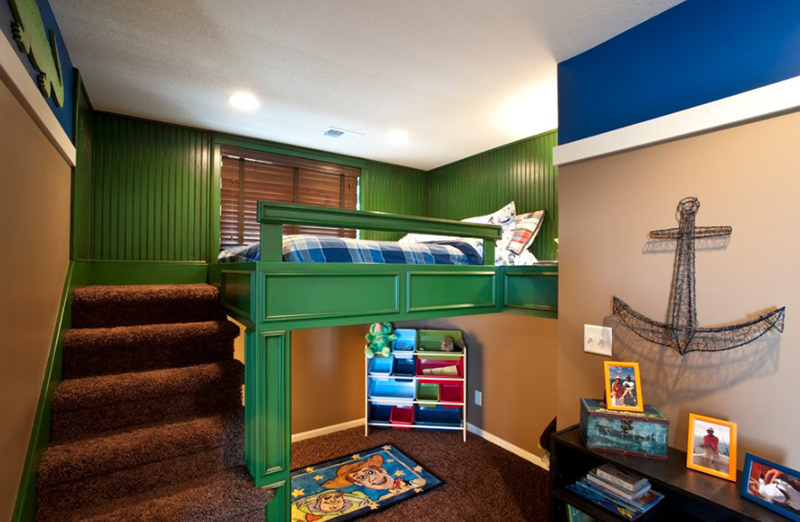 This design provides ample space below it which can be perfect for a wardrobe, a bookshelf or a study table. Aside from a loft bed, one can also use wall beds to save space in the bedroom.
5. Ko'olau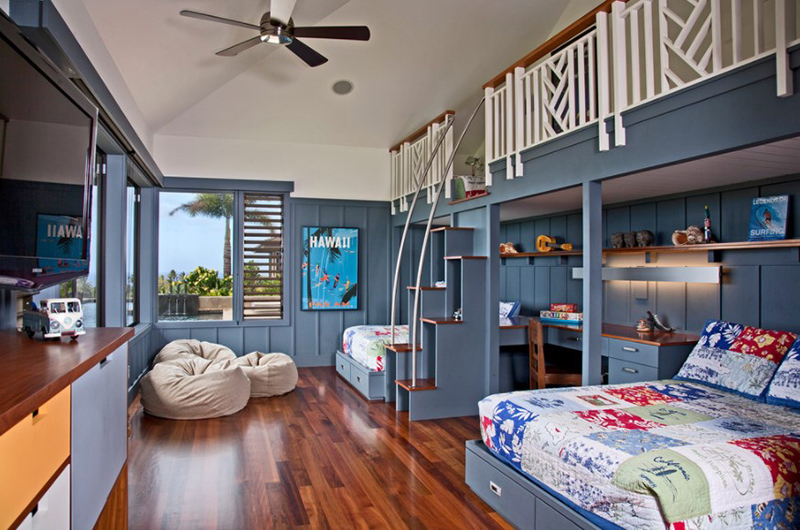 This is a fun bedroom! The home owners requested a place where the kids could sleep, study, play video games and read. To fit all those functions into a 14- by 24-foot space, a loft bed was built wherein two full-size beds are tucked in as well as a desk underneath.
6. Harbor Blues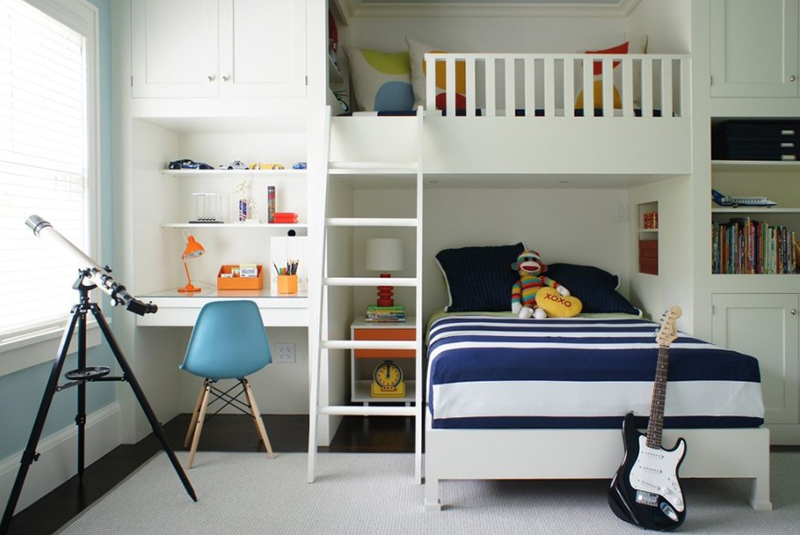 This loft bed has simple lines that run from the bed to the study desktop, built-in shelves, and cubby holes. To protect the kids from falling, bed rails are added on the top bunk.
7. Allegro Limited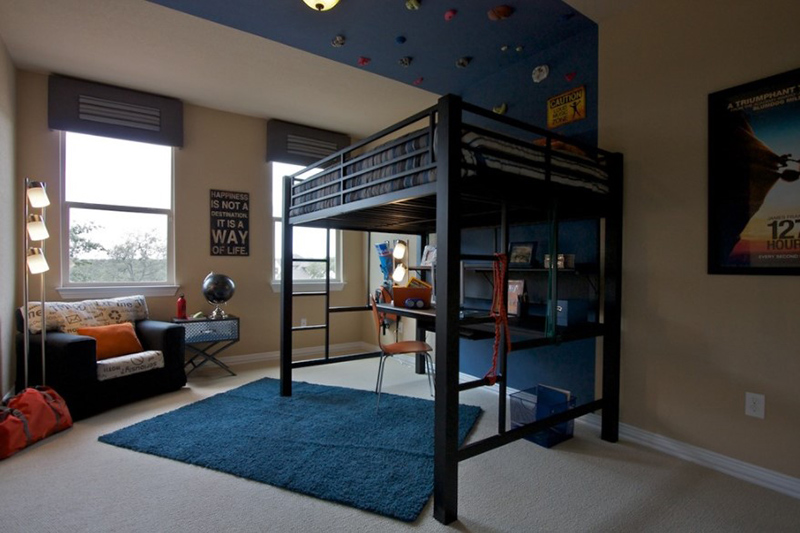 This is a teen boys room with a lofted bed and a desk below it. The walls have a band of blue paint up and across the ceiling. A graffiti chair adds whimsy to the bedroom.
8. Moda Loft Beds with Desk and Bookcase Options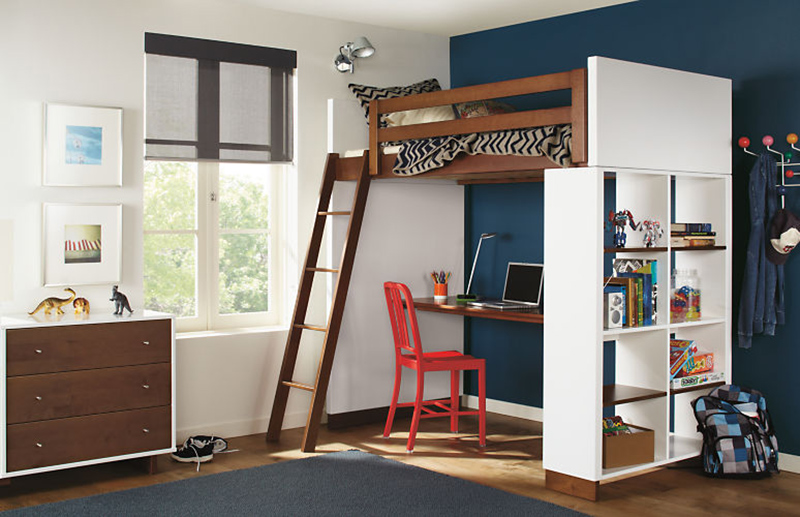 The Moda loft brings modern, functional design to kids' furniture. It features a clever, space-efficient design with a multiple desk, bookcase and dresser storage options.
9. 43 M2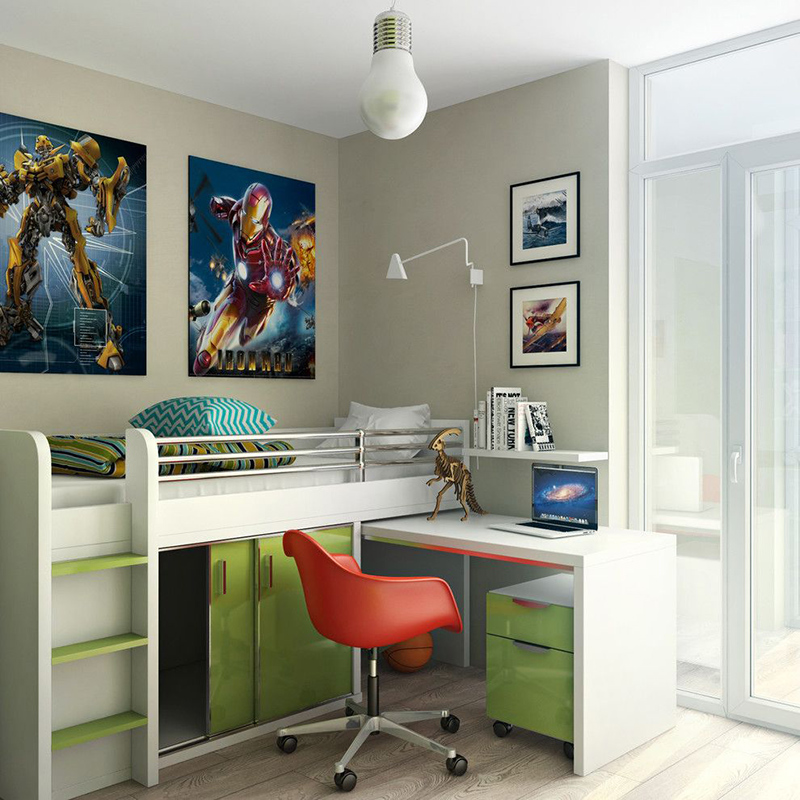 Not only are there seriously cute storage cupboards built into the base of the loft-style bed, there's also a desk and small shelf attached to the side. There is also a roll-away filing cabinet underneath. This makes for a perfect place to sleep and study.
10. Chester Twin Loft With Desk & Storage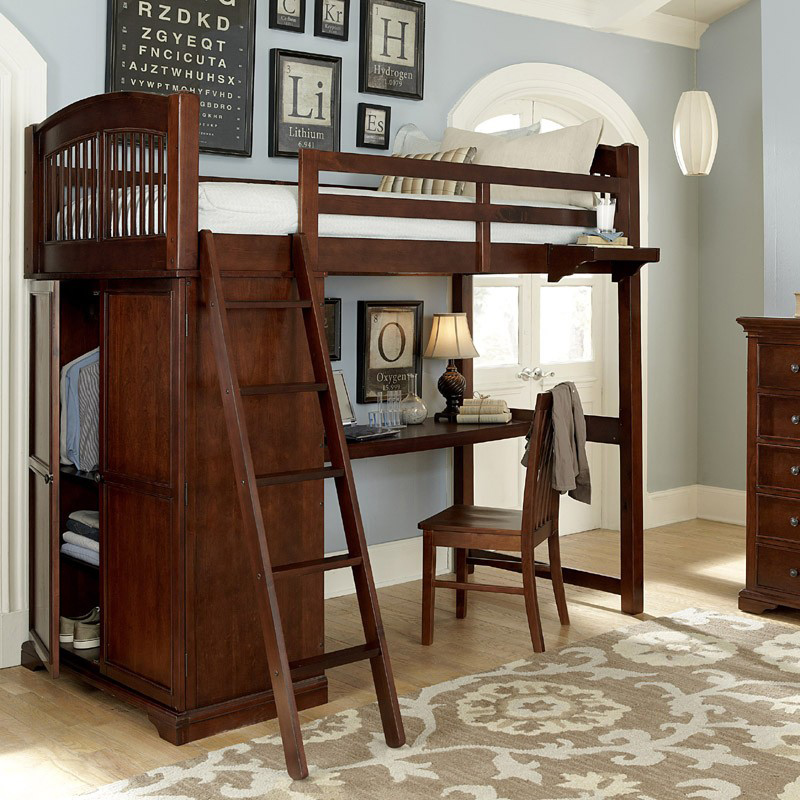 Aside from a desk, this one also has a closet. Yes, it's like everything one needs is in this loft bed!
11. BSleep + Study Loft
Sturdy, stylish and fun to decorate! It features a loft bed with a compact desk with ample storage space, including shelving on both sides. It also has a sturdy dovetail drawer that glides out smoothly. The frame and ladder are made from kiln-dried wood and come in a variety of paint and stain options to fit your personal style.
12. Gami Montana Loft Beds with Desk, Closet & Storage Underneath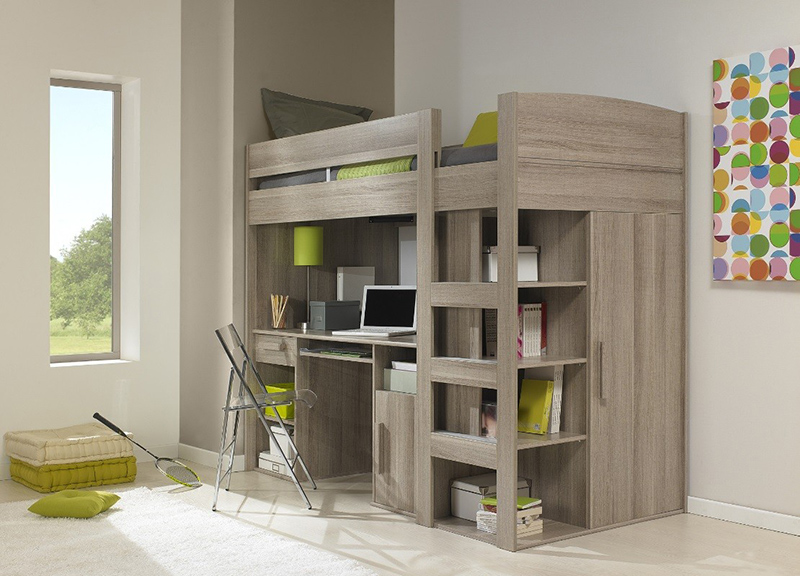 This bed design is a robust and practical high sleeper bed that is crafted from solid particleboard and finished in a high-quality gray oak effect veneer for an outstanding appearance.
13. Urban High Sleeper 1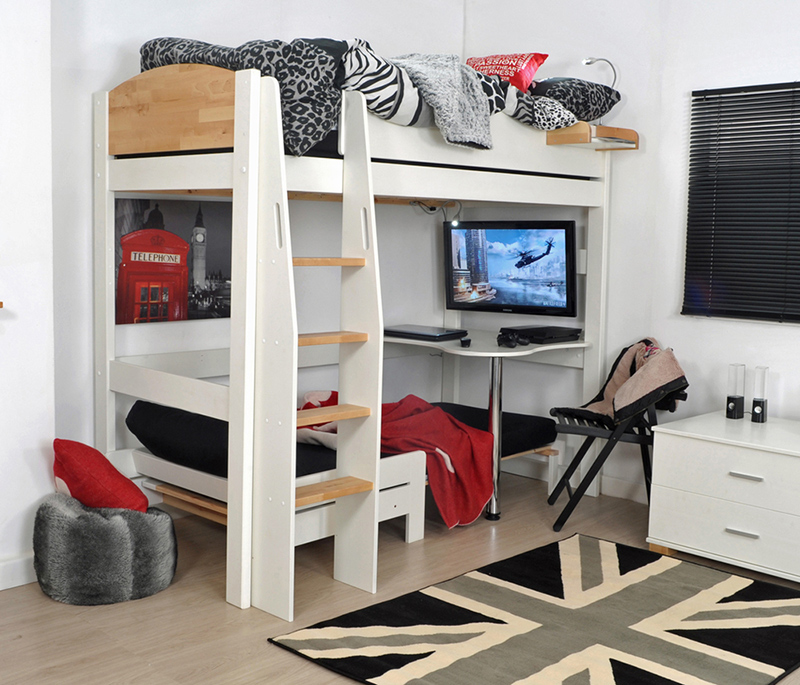 A contemporary and sturdy high sleeper frame constructed from solid pine with MDF safety rails finished in solid white lacquer with striking solid birch detailing on the headboards and steps. A stylish desk sits under the bed and a free standing chair bed can be positioned facing inwards or outwards.
14. Bunker Bed, White Futon And Kid Loft Beds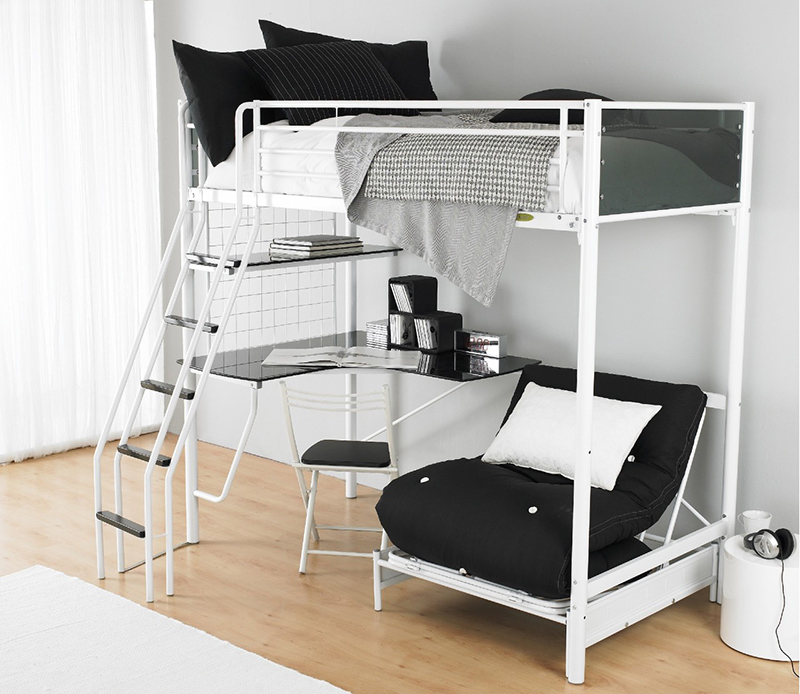 I like the design of this one since it looks really modern with black glass top for the desk and shelf. This would be perfect for a black and white bedroom!
15. Bed with Desk and Closet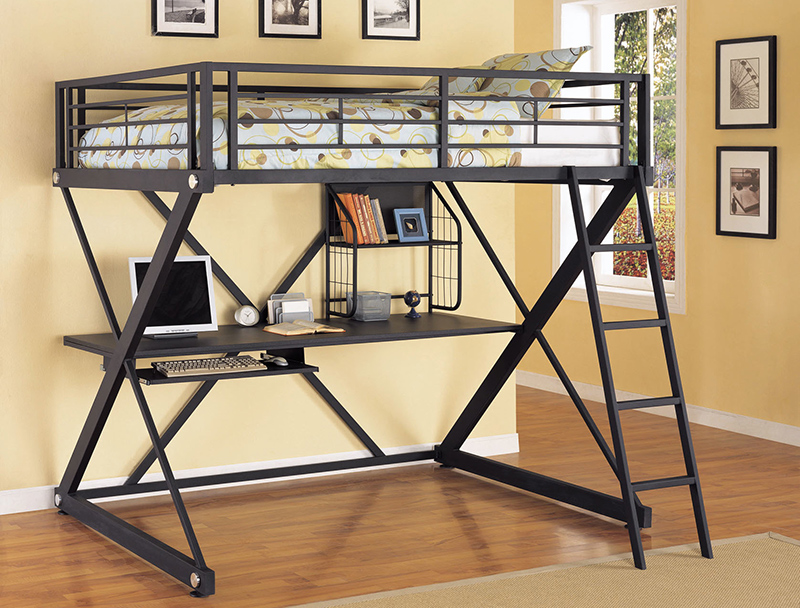 Why not get a sleek metal bed that is complete with a study area or a working area? This is ideal for a small bedroom or even for an apartment.
16. Bunk Beds & Loft Beds With Desk You'll Love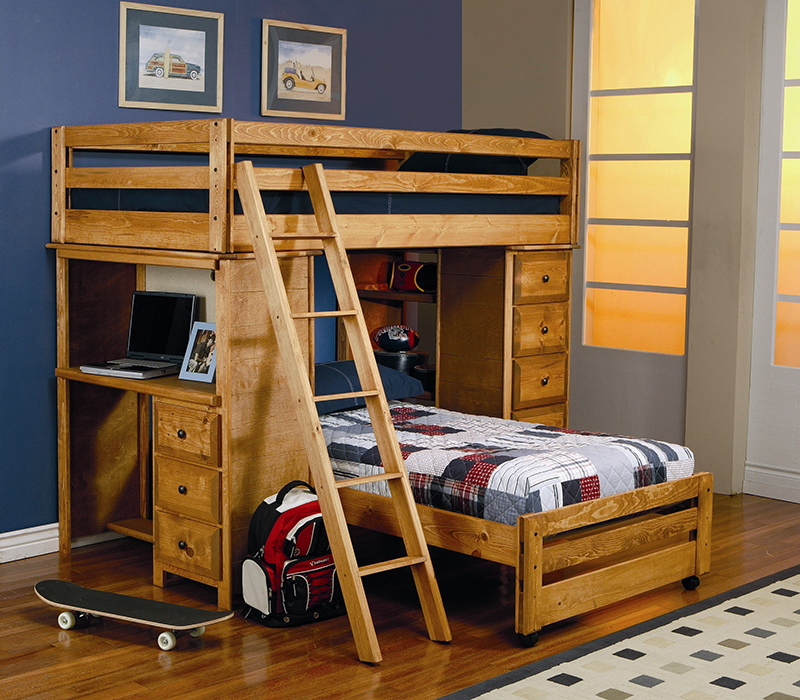 If you have two boys, you can get this loft bed which has two beds and study area. It has the classic appeal of wood but if you prefer a different color, guess you can simply paint this.
17. Highsleeper with Sofa Bed, Fixed Table, Pull Out Desk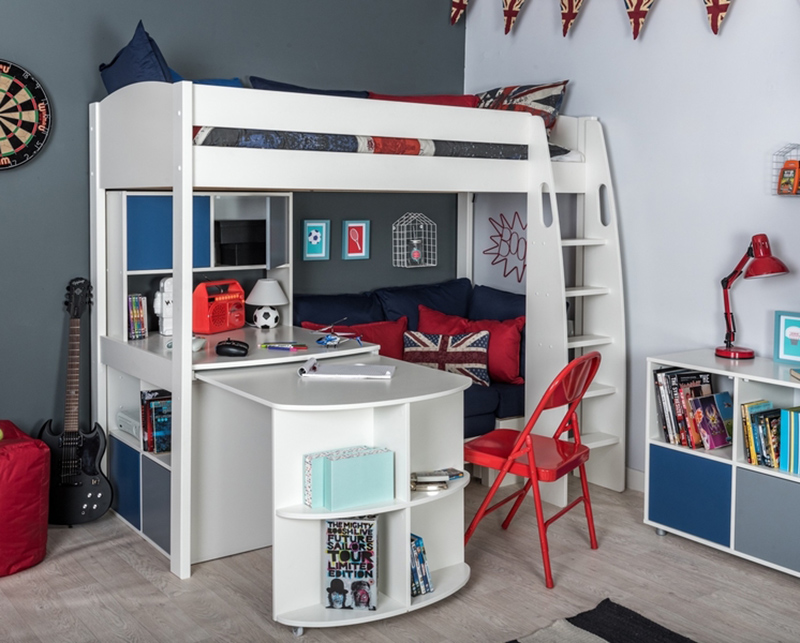 A contemporary bed with its white, sleek curved headboards and solid ergonomic ladder with wide treads and grab handles for easy climbing. There is even a handy storage box that is hidden under the cushions! The large fixed desk offers a great space to study. There are also cubes that give plenty of storage.
18. Fargo Farleigh Grey High Sleeper with Full Length Desk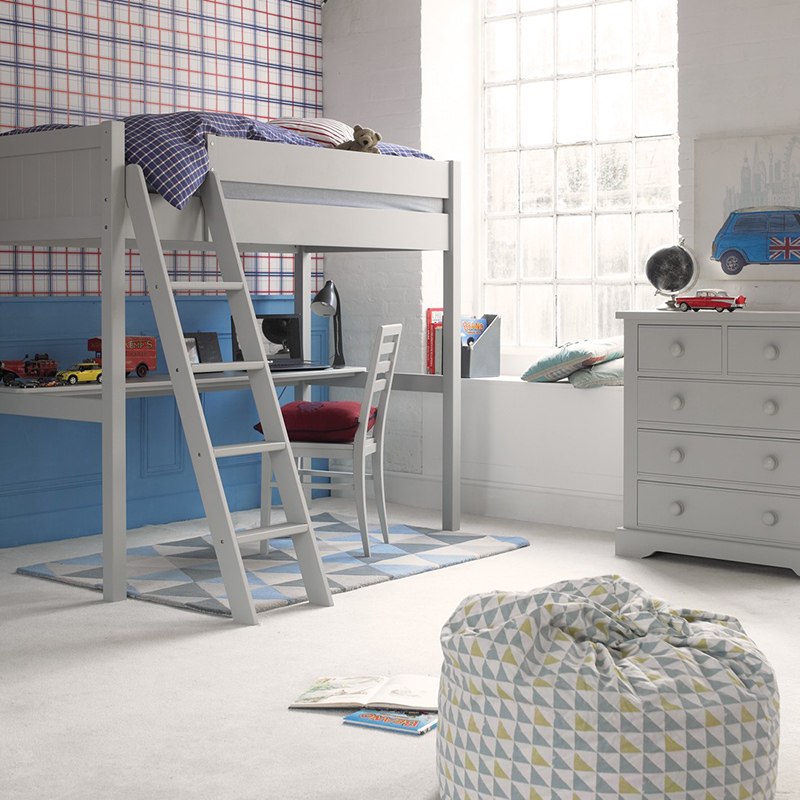 If you want something that will fit in a minimalist interior, you can try this gray loft bed. Notice that this bedroom used modern geometric patterns in it that look very nice.
19. Collier's Hill Model Home #81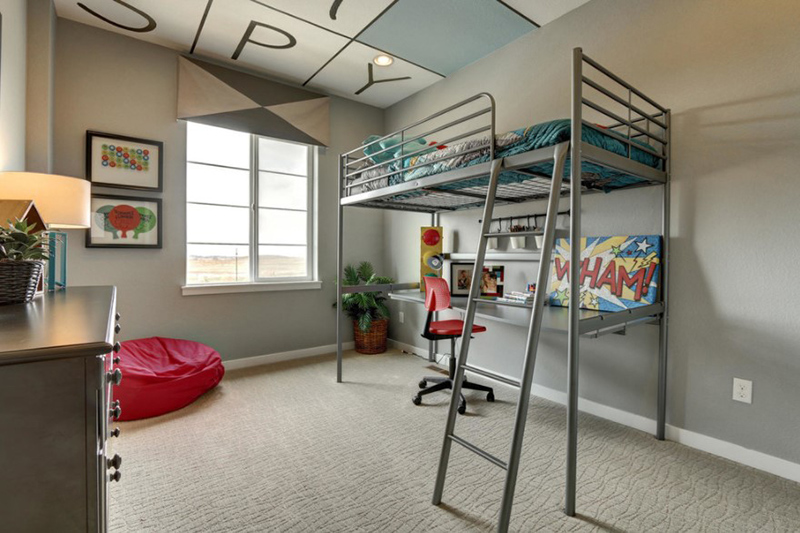 A mid-sized transitional teen room design for boys with gray walls, carpet and beige floors. It features a metal loft bed with a study space below it. I love the retro wall decors they added in this bedroom.
20. Mohit/Polk – Boy's Room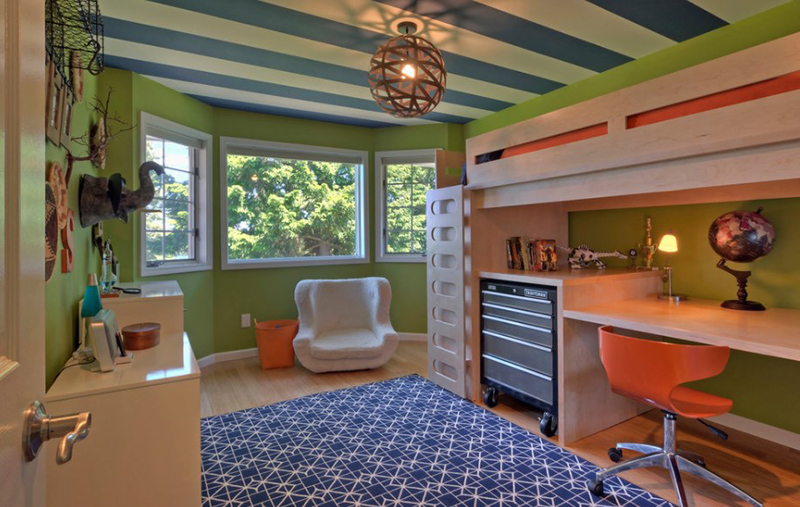 This bedroom is small and had a tiny existing closet and poor flow, hence, the designers added a loft bed with a large custom desk space, complete with tool chest as desk storage.
If you give your boys a bed like this, they will definitely have everything in one space. This is also good so that they will learn how to organize their own belongings. Beds like this are ideal for small bedrooms since it can help save space. It also creates a personal space for your boys where they can study their lessons, play games and sleep. Another good thing about these beds is that you can use it for whatever kind of space you have may it be a modern kid's bedroom or not. Can you tell me which of the above loft beds with desk you like the most?