20 Teenage Boys Bedroom Designs
Teenage boys are free-spirited. They have a very strong feeling towards their personal space. They want their room to be the extension of their own style and personality. Oftentimes they want their rooms to be a place where they can retreat from the craziness of the outside world. But there are also some who wants their room to be a place where they can invite their friends over and just do whatever they please. For these young men, a bedroom is their own personal space, their sanctuary.
In today's article we are going to give you 20 Teenage Boys Bedroom Designs that you will surely love. This will help you resolve the tricky part of assessing which bedroom design you can grow with as you journey to maturity. Now let us take our peek to the amazing designs we have here.
Update: We believe that you deserve more inspiration to maximize your idea on this topic, Make sure to check out this boys themed bedroom ideas or if you want to level up your boy's ceiling lights in their bedroom.
Bedroom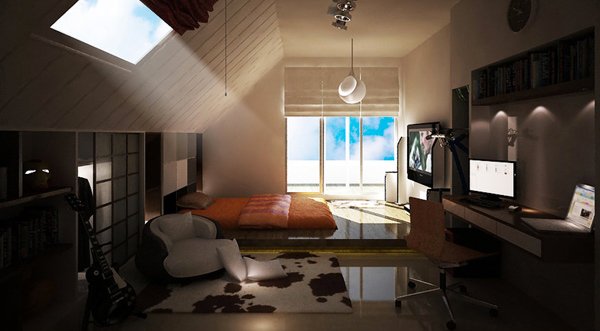 A bedroom in the attic with a modern twist.
Teenagers Room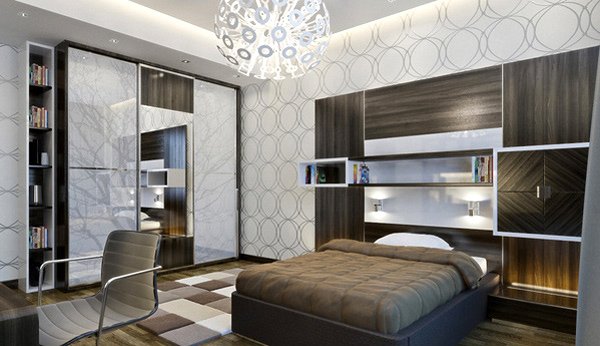 Minimalist design that is oh-so-masculine! This will definitely last until you reach college, or even beyond that.
Playful Teen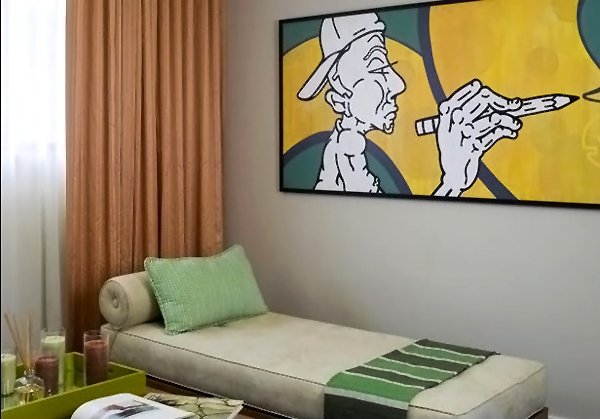 The combination of earthy colors in all those accessories and the huge painting that serve as an accent make this room a perfect place to chill.
Two Boys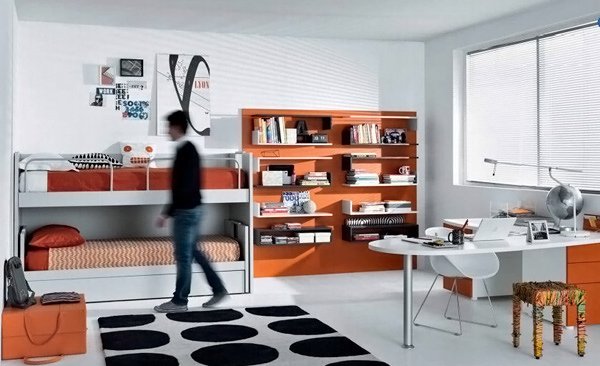 Bold prints and astonishing orange deliver a lively aura in this room for two.
Grey Teen Boy Bedroom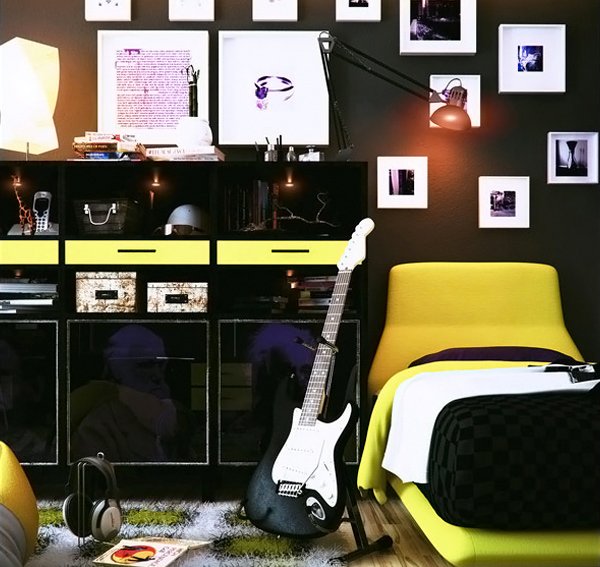 Sleek bedroom design! The colors and materials used here just blend nicely.
Teenage Bedroom Composition 2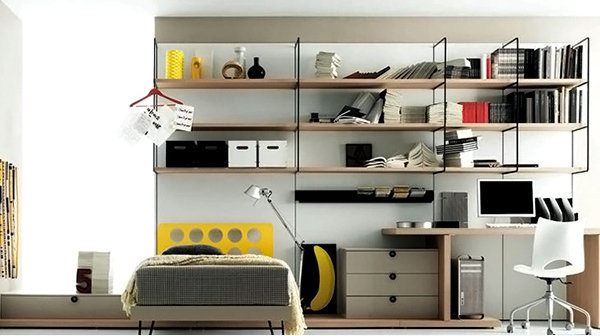 The hanging shelves on the wall keeps you clutter-free in style while the spark of yellow keeps it fun!
Paramount Madras Bedroom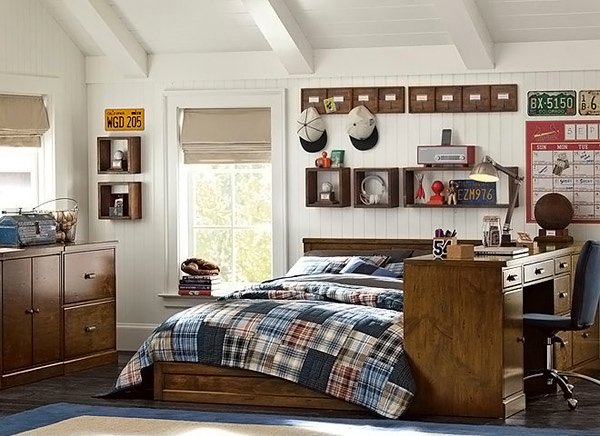 A hip and functional bedroom in one! Showcase your cap collection with those hooks and use your shelves to store that stuff you always use for readily availability. Oh and look how those plate numbers are placed on the wall? Terrific!
Boy's Room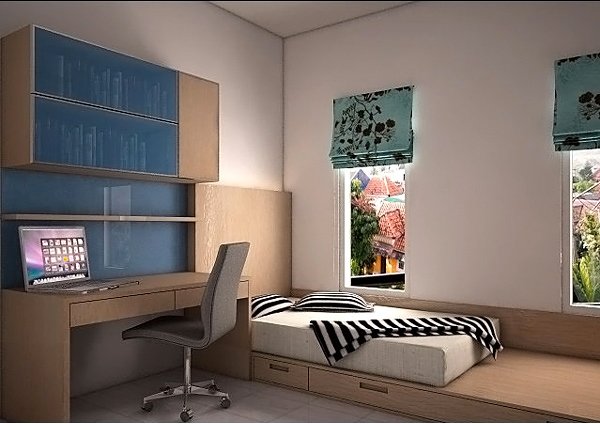 A minimalist design suited for a teen with a mature sense of style.
Teenage Bedroom Composition 6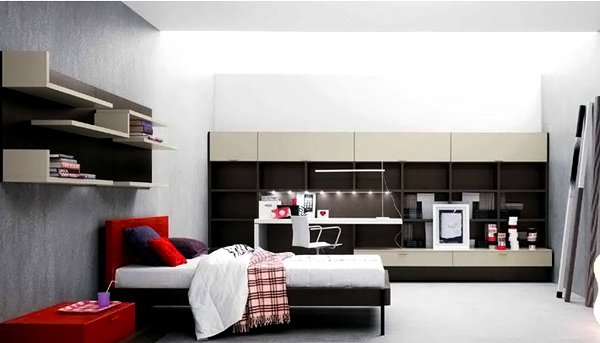 Shelves everywhere! A modern bedroom with so much storage room to help you be more responsible in keeping all your clutter.
Sleepy + Study Bedroom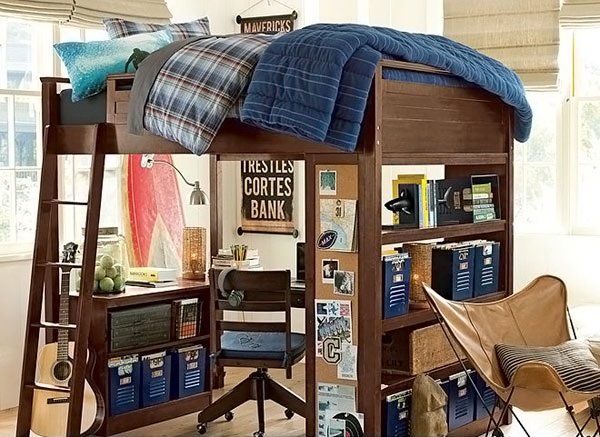 A study room and bedroom in one! A real space-saver isn't it?
Sixteen Too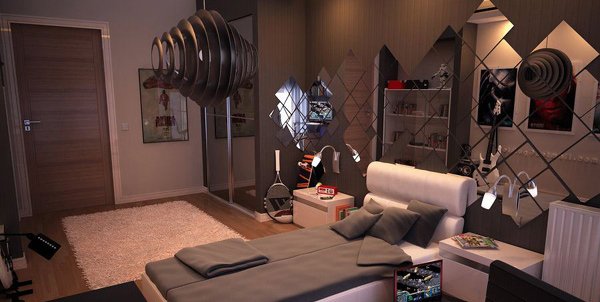 Incredible accent! The diamond cut mirrors placed carefully against the wall creates a progressive effect.
Oceanside Hampton Bedroom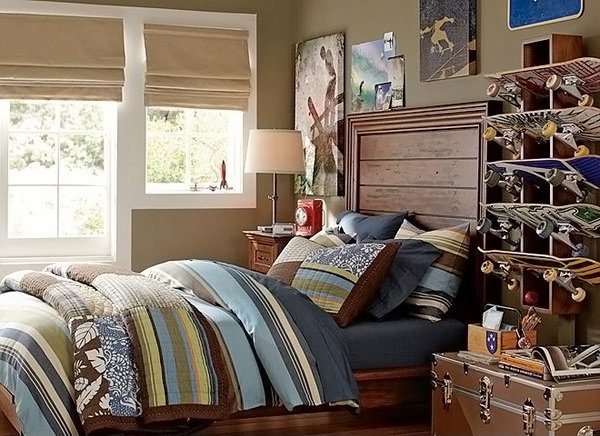 Show the world what you are fond of! Look at how the collection of skate board is placed to neatly keep it and at the same time use it as an accent to this room.
Teenage Bedroom Composition 8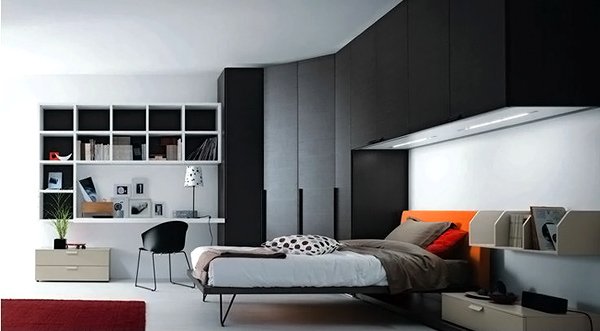 This bedroom design is filled with modern elegance makes it a perfect match for a sophisticated young man.
Punk Boy Bedroom
The neutral walls and the delicate lighting make this room bright and smooth.
Tiramolla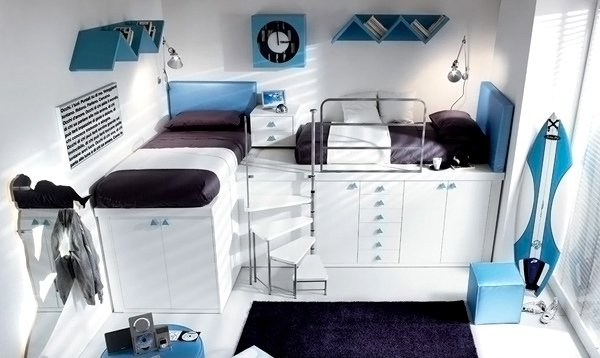 Looking for a bedroom design for a small room? This one is perfect for you!
Bedroom for young SF Giants Fan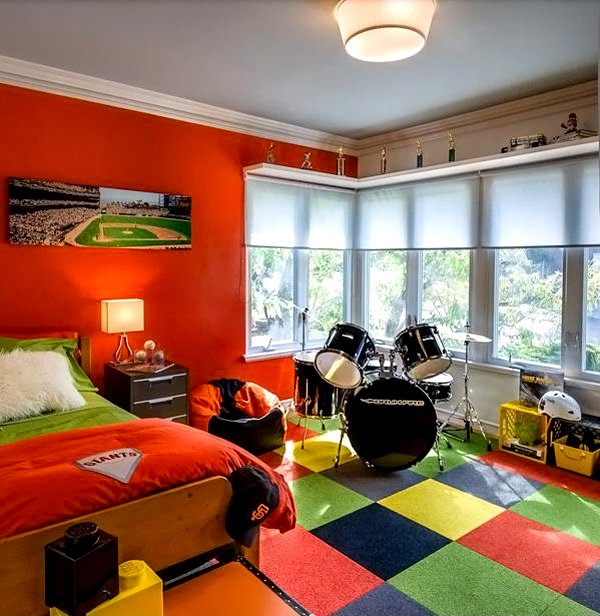 Crazy, vibrant colors make this room vivacious. A cool place to chill and hangout with your friends!
Bedroom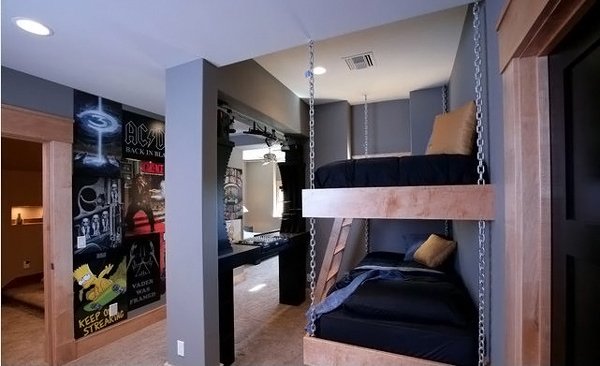 A bedroom with the attitude! The chains on the bunk beds, the posters and shades of blue that were used are just crazy-fitted for a teen.
Tiramolla2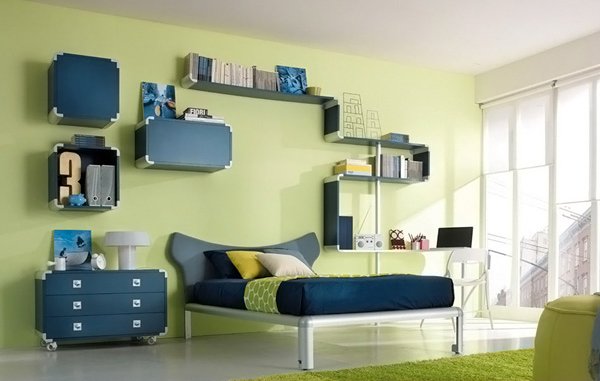 This room gives you a total comfort and modern goodness at the same time. The colors do not only invoke a relaxing feel but it also express your fun, active lifestyle.
Edgy Teen Bedroom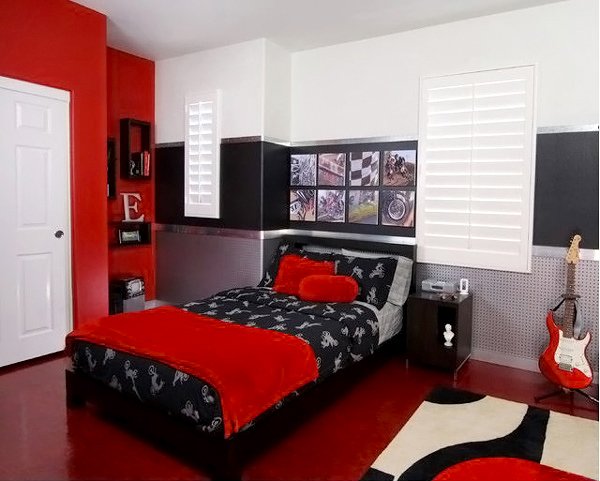 One look at this room and you can easily determine that this is for a young rock star! Just look at how the colors are blended together. Outrageous!
Teens Boy Bedroom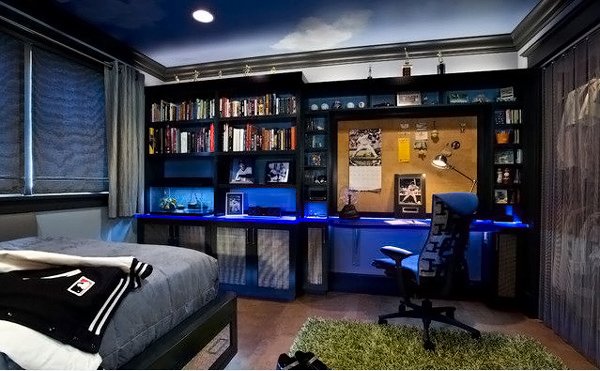 Amazing set-up, great lighting and don't forget the color that makes this room standout, blue. It's just a mind-blowing, futuristic modern design!
It is not that hard to come up with your own design as long as you know what you really want. If you are quite unsure if the design that you have can pull it off, consult your parents or an expert. They can definitely help you out and perhaps come up with more edgy, fun and awesome room that you wish for. There are no rules in designing your own room. Always remember this, your room is you. It should resemble your personality in every corner of it. So time to know more about yourself, know what it is that you really need and want. And I am sure that you are going to have a great time in creating and materializing your own design.