15 Imaginative Ceiling Light Designs for Boy's Bedroom
Parents always make sure that their children will get the best things ever. That would include giving them a bedroom that is not just comfortable but is also well-designed. The bedroom designs also depend on the likes and preferences of your kids. For a boy's bedroom, it would have cars, animal and sports theme most of the time. But apart from room decals and bed coverings, even the bedroom's lighting can also be an added decoration the room.
There are different types of lighting like table lamps, ceiling lights, chandeliers, wall sconces and others. But for today, we will show you some ceiling light designs for a boy's bedroom. Look into 15 imaginative designs that you can choose from. Get some ideas from the designs that you will see below as what would look right for your boy's bedroom.
Zoo 3-Light Ceiling Lamp in Multi-Finish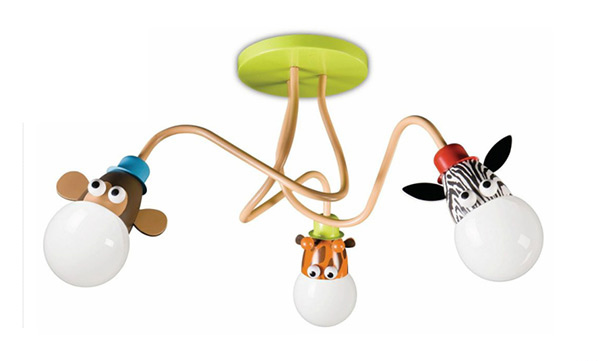 If your kid's bedroom is animal themed, this one is a good choice.
Three Light Astronaut
How about an astronaut themed bedroom? It will also be good for your little boy. Add this ceiling light to create a totally astronaut feel.
Baseball Field Pendant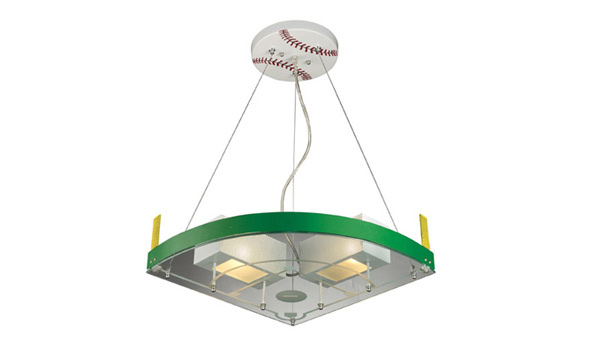 Get this pendant ceiling light that is shaped like a baseball field for your kiddo's bedroom.
Monty 2-Light Ceiling Lamp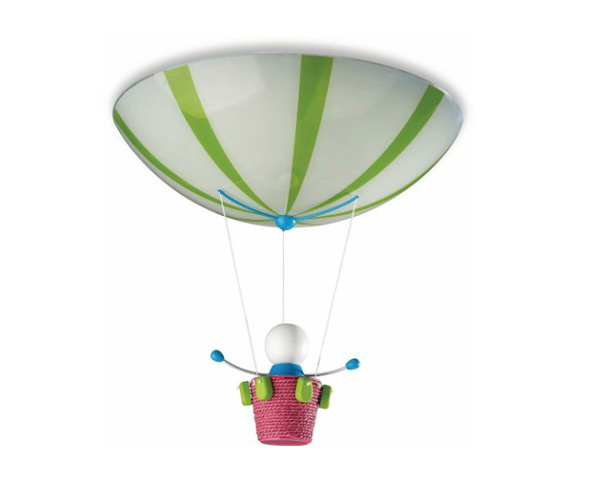 This one is designed like a parachute- such a cute design!
Learning My ABCs Ceiling Light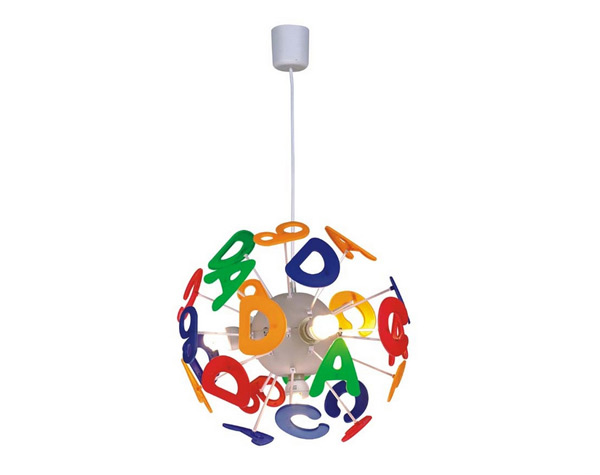 While learning his alphabet, this colorful light would fit in.
Motorcycle Pendant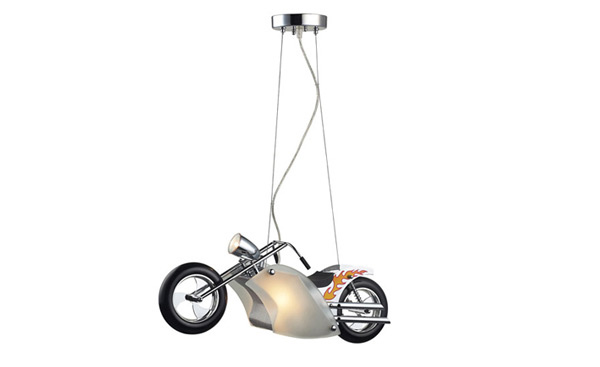 A well-designed motorcycle as pendant light looks amazingly creative as a bedroom lighting.
Mission to Mars Ceiling Light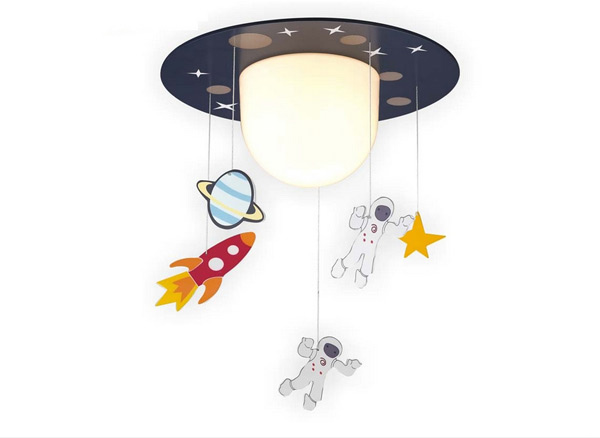 These astronauts are on a mission to Mars! Let your kid's imagination explore the outer space.
Aeroplane and Helicopter Lighting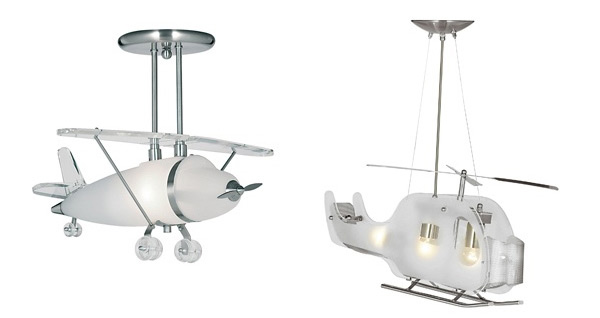 Add these ceiling lights to your boy's bedroom. You can choose whether to place an aeroplane or a helicopter or both!
Sports Semi-Flush Light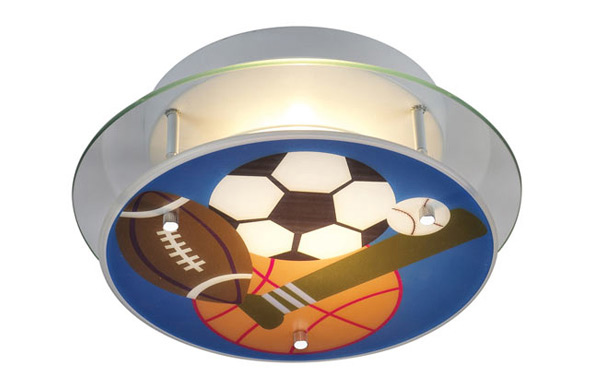 Is your kid a sports lover? Why don't you get him a ceiling light like this?.
Infinity Rocket Ceiling Light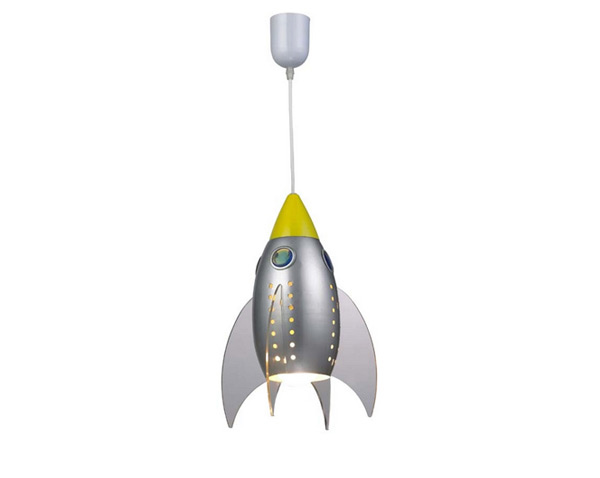 Some boys really love rockets and would even love to have one! Give him a ceiling light that is rocket shaped and for sure he'll look at is as super cool.
Dino World Ceiling Light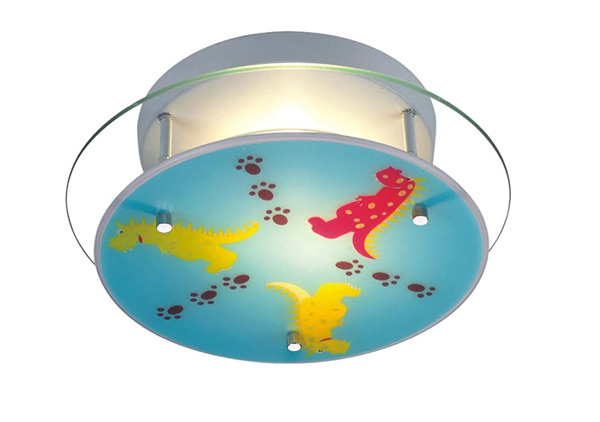 Introduce your kid to the world of Dinosaurs with this ceiling light of cute dinos.
Novelty – One Light Basketball Court Pendant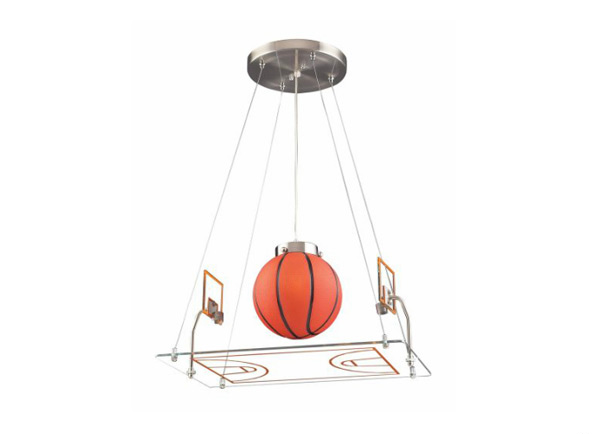 If basketball is you boy's game, let him have a ceiling light as cool and sporty as this.
Choo Choo Train Pendant Light in Satin Nickel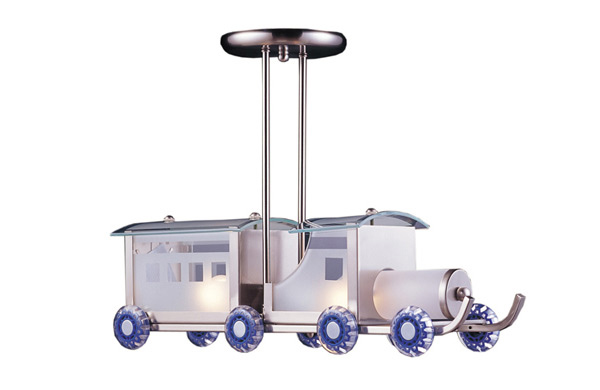 You can add this train ceiling light to the bedroom of your little love. He'll surely love it!
Lunardo 1-Light Ceiling Lamp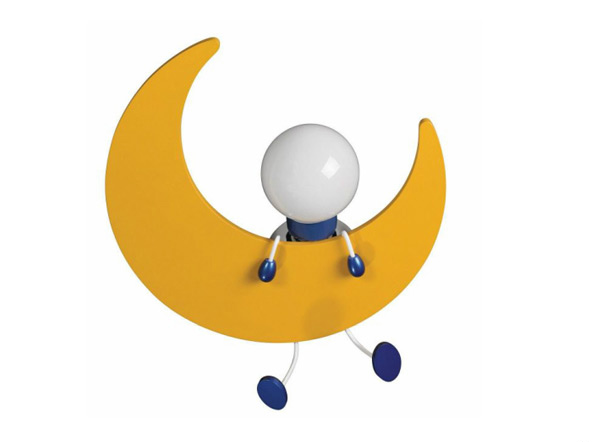 This ceiling light sure is creative and super cute despite its simple design of a boy on the moon.
Boys Red United Football Bedroom Ceiling Pendant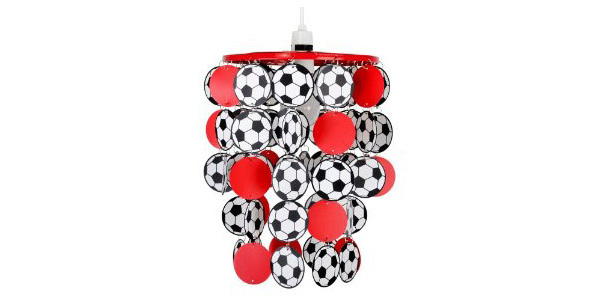 Fill in your boy's room with these balls! It will no doubt look great while still looking totally boyish.
Creative designs right? Your boy's bedroom will look good if you add these ceiling lights. Be sure to choose the ones that will fit in your boy's bedroom theme. Aside from ceiling lights, you can also try placing bedroom table lamps to have another source of light especially when he is already going to sleep.