20 Fabric Shade Chandelier Designs
A lot of choices are readily available for you when it comes to chandeliers. There are those designs that we have already talked about like the crystal chandeliers, or beaded chandeliers, but have you ever thought about a fabric-inspired ones? There are also a lot of fabric shade chandeliers now in the market. These are all incredibly beautiful and fashionable like the clothing that we have, only it is used for a light fixture. Imagine seeing your favorite animal-printed fabric on your bedroom chandelier, or how about a plaid shade on your dining chandelier, it will be as personal as you choosing your own outfit for the day. Your space will be as fabulous as you!
Enjoy looking for a design that will suit your personality and the mood that you want to set in the space you want to use the chandelier for. In the gallery you will see designs for your little girls, little boys to the most luxurious and sophisticated fabric shade chandelier for a formal space. Take a look at these 20 fabric shade chandelier designs and let me know which one you like the most.
1. Lombardia Chandelier
The soft floral fabric shade on this elegant chandelier brings feminine touch and sophistication.
2. Glass Turret Bright Idea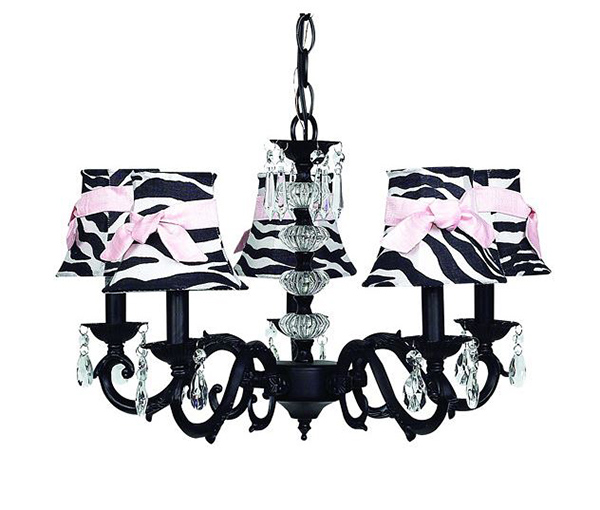 Add glam and charm in your daughter's bedroom with this 5-arm chandelier with crystal drips and zebra print shades with pink sash.
3. Uptown Madison Manor Chandelier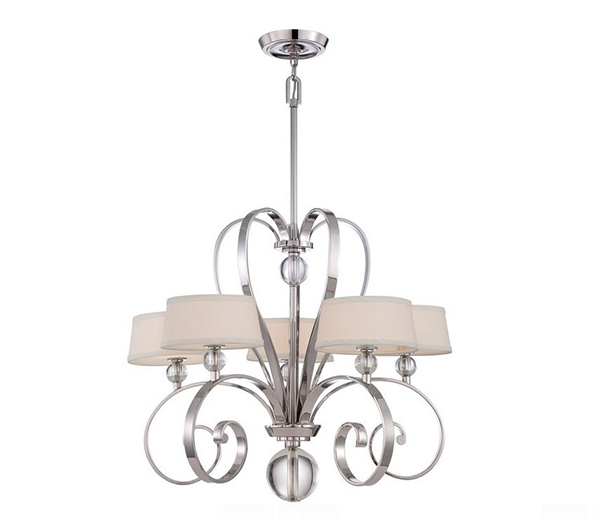 The silver finish highlights the glass accents while the white linen shades, complete with diffusers, give balance to the gentle, elegant curves of the steel.
4. Hinkley Lighting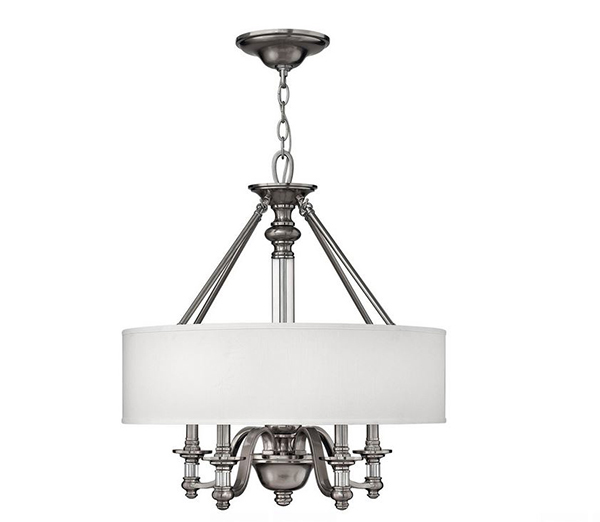 A simple with industrial flair chandelier design in white linen shade, great for your dining or living space.
5. 5 Arm Firetruck and Block Chandelier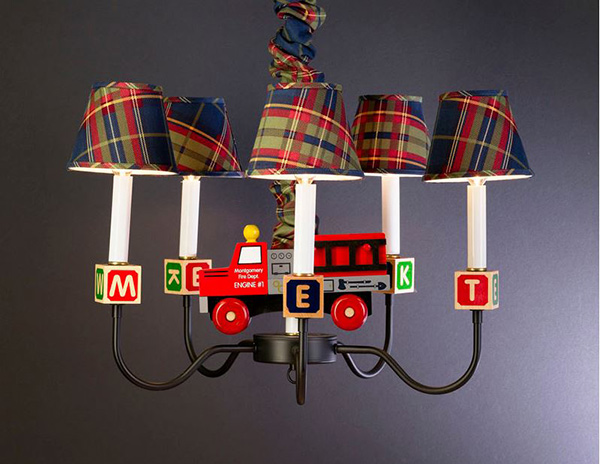 Bring fun and charm to your little boy's bedroom with this 5-arm fire truck and block chandelier in playful plaid fabric shade.
6. Amelia Bronzetone and Round Fabric Shade Chandelier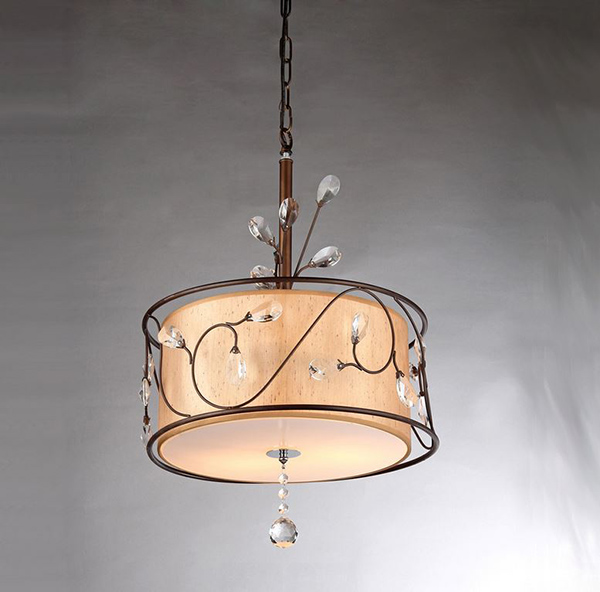 Enhance your dining room setting experience and bring retro elegance with Amelia chandelier in champagne shade.
7. Antique Copper And Fabric Shades chandelier in Baked Finish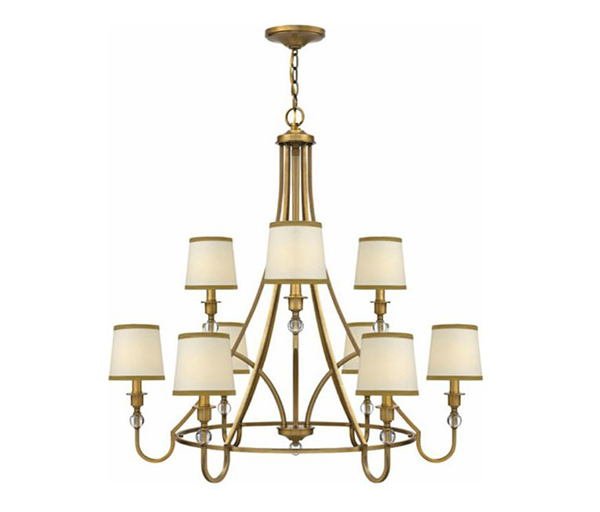 The combination of copper and white fabric in this beautiful chandelier design will bring a classy appeal to any room.
8. Greek Key Ava 6-Light Nickel Pendant Chandelier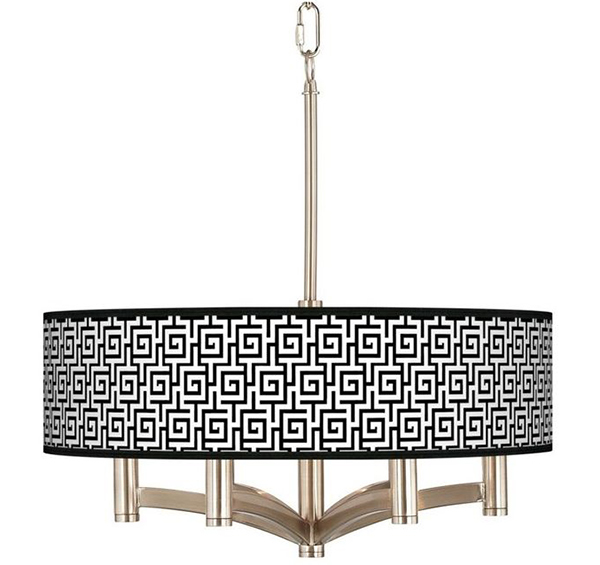 This pendant chandelier in Greek Key giclee shade gives off a fun and contemporary flair in your space.
9. Modern Double Fabric Shades Chandelier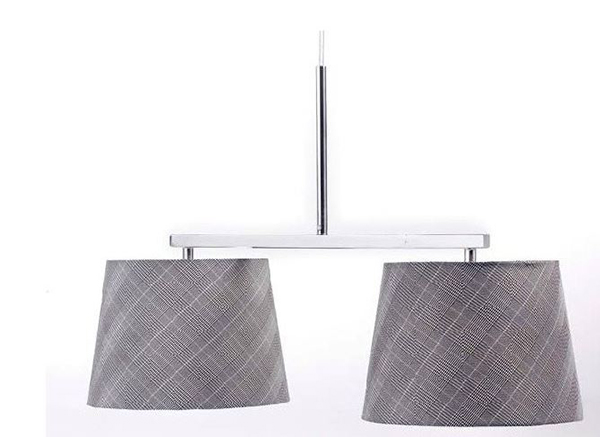 Sleek and simple, this chandelier is sure to bring modern vibe in your home.
10. Swag Style Floral Fun Giclee Shade Plug-In Chandelier
Create a coastal vibe in your space with the help of this stylish and vibrant, floral plug-in chandelier.
11. Alenya 6 Lt Chandelier w/ Burnished Gold Metal & Fabric Shade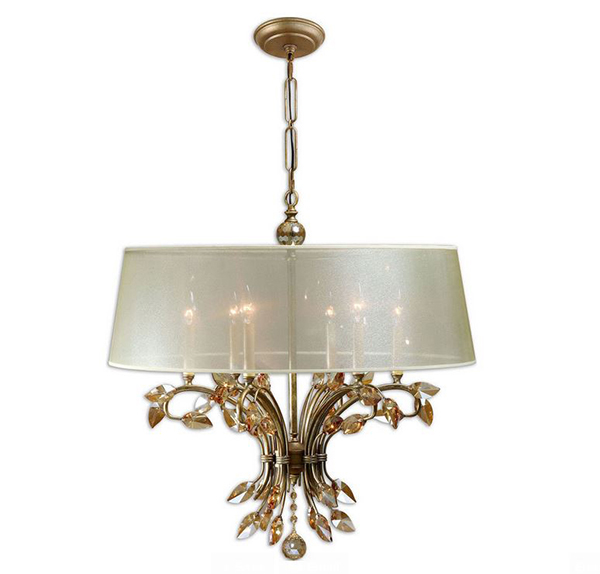 Bring drama and glamour to your dining space with this elegant chandelier design in burnished gold metal finish and silken champagne sheer fabric shade.
12. Mocha 5-Arm Waterfall Chandelier (optional Cheetah Shades)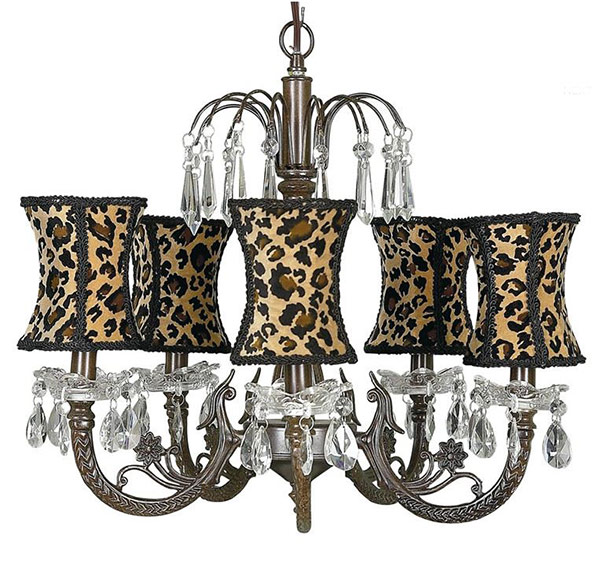 A cheetah shaded chandelier is a fashionable choice for your growing girl. This chandelier in mocha with tear-drop crystals is available with or without the cheetah shades.
13. Belmont Outdoor Chandelier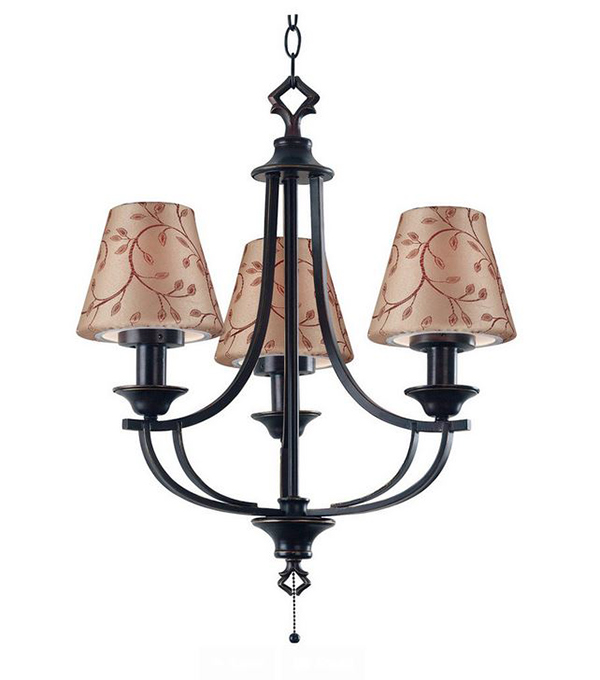 A casual yet refined appeal is what this chandelier is all about. The combination of an oil rubbed bronze finish with the leaf-print taupe shade makes this chandelier elegantly charming.
14. Echelon BRI 5-Light Chandelier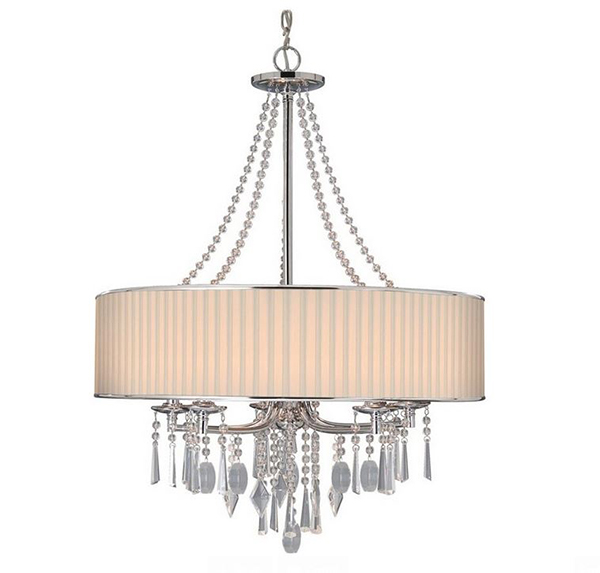 A bridal veil fabric shade elegantly complements the geometric shaped sparkling beaded crystal drops, making it a one chic accent in your home.
15. Six Light Silver Fabric Shade Silver Sparkle Drum Shade Chandelier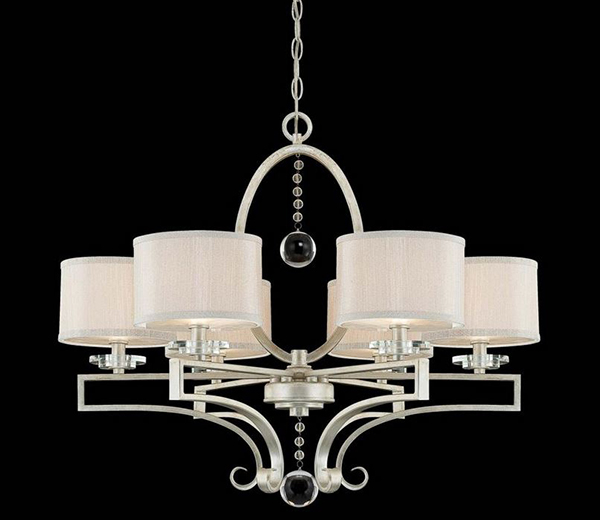 Add a touch of contemporary elegance in your home with this chandelier in silver fabric shade.
16. Trans Globe Lighting 3-light Butterfly Shade Crystal Pendant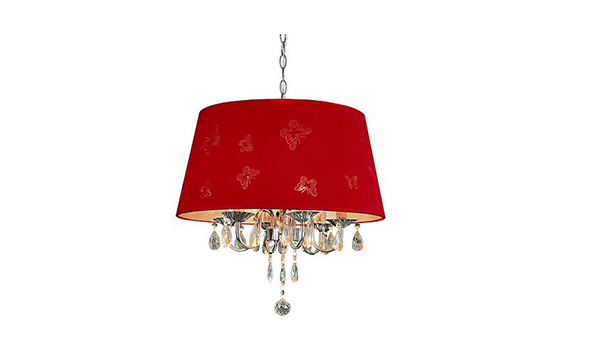 Give your space a graceful feminine touch with this 3-light pendant chandelier with a black or red fabric shade of your choice and has butterfly accents.
17. Safari Four Arm Chandelier and Shades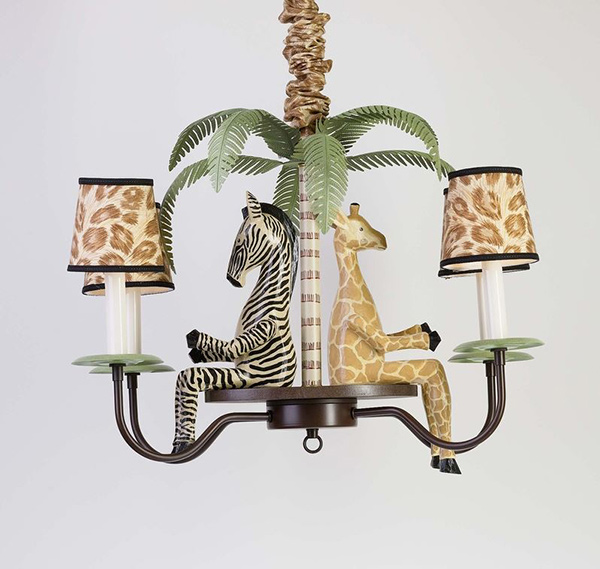 This fun and cute chandelier will be a great addition to a safari-inspired bedroom design for your little one.
18. Flower Shade Crystal Chandelier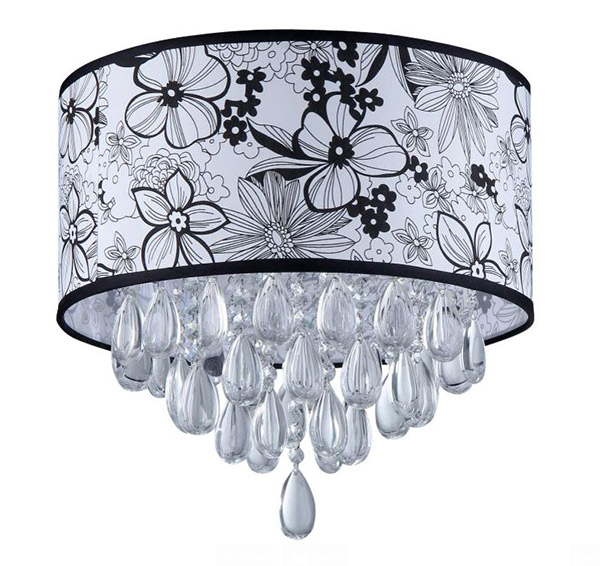 Add elegance and casual vibe in your room with this crystal chandelier in floral shade.
19. Windsor 5-Light Chandelier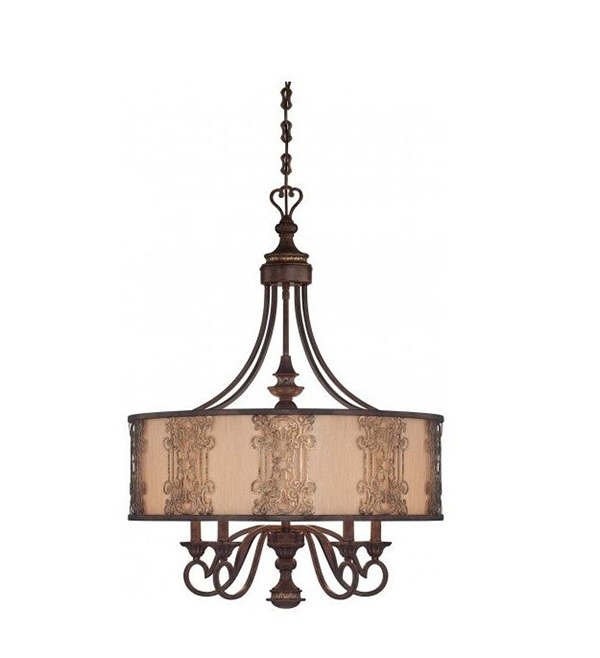 Make your room all classy and traditional with this chandelier's intricate details in soft cream fabric shade and rich bronze finish.
20. Gatsby 4 light Chrome Finish with Clear Crystal Chandelier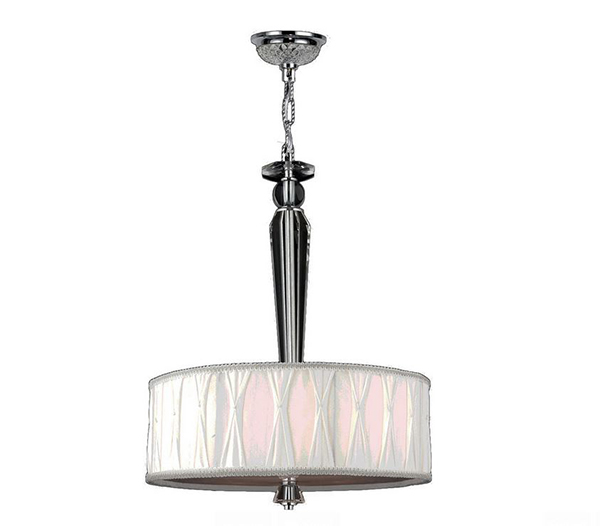 This stunning chandelier is sure to give your home a chic and elegant glamour with its radiant chrome finish and beautiful fabric shade.
There are a lot of atmosphere a fabric shade can bring. The solid neutral fabric brings elegance and a minimalist look while the fun and vibrant printed ones offer charm and casual vibe. You can dress your old chandeliers with gorgeous fabric of your choice and make it appear new again. You can even do it on your old lamps too. A lot can be done using a beautiful fabric. These 20 fabric shade chandelier designs are sure to bring style and fashion to your beautiful space.