20 Stunning Rustic Table Lamps
You can add some rustic touch to your homes with these lovely table lamps!
If you may have noticed, we have been collecting quite a ton of lamp sets for you guys. Not only are they pretty and interesting pieces but they sure are fancy and quite something nice to have for the house. The lamps in this list of course are rustic and is best for homes that follow that theme for their space; unless of course you plan on doing something eclectic or something funky!
Below is a list of 20 Stunning Rustic Table Lamps that we have collected for you to check out. The designs range from lamps with awesome rustic bodice to stone and rustic DIY-type lamps that you can even make yourselves at home to achieve a rustic feel and looking table lamp that can be easy with the right tools and materials and right help – also, you can definitely see a couple of lamps in here that will somehow remind you of a few things. Take a look.
1. Greenwich Table Lamp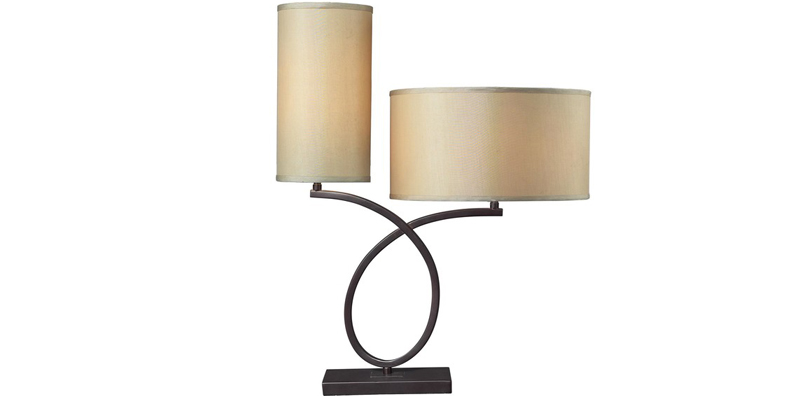 This is one pretty table lamp that sure will come in handy in a space that needs more lighting since this Greenwich table lamp sure is like a 2-in-1 lamp. The opposite drum lamps is a cute contrast to the design which makes it more charming.
2. Frisco Rustic Black Table Lamp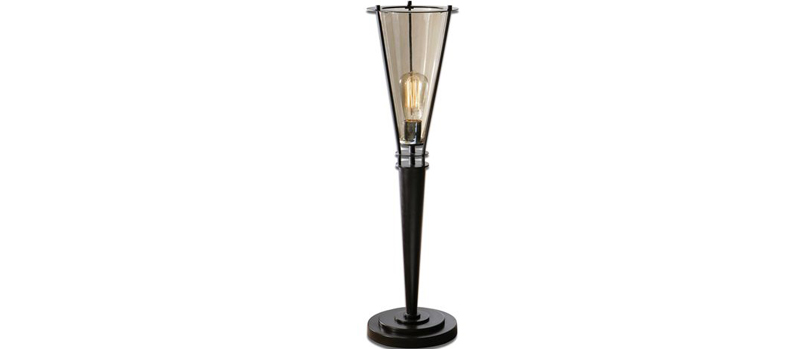 When I saw this lamp, I thought that it looked like something that you put on a dog's head when it is sort of needs some shots and if people wants to avoid the bites. Haha! Jokingly aside, this one sure looks very similar to something in laboratories in Frankenstein movies.
3. Geneva Rustic Intent Table Lamp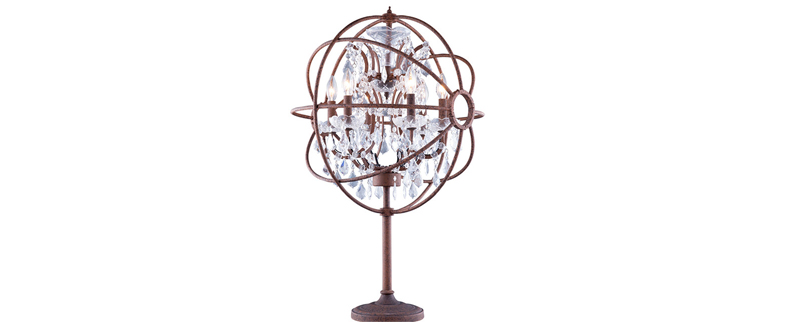 For whatever apparent reason, I really like how this table lamp – if you see the insides, it is designed like a chandelier of some sort while placing it inside a round bronze cage, it gives off a very rustic feel to it.
4. Lipioni Rustic Black Table Lamp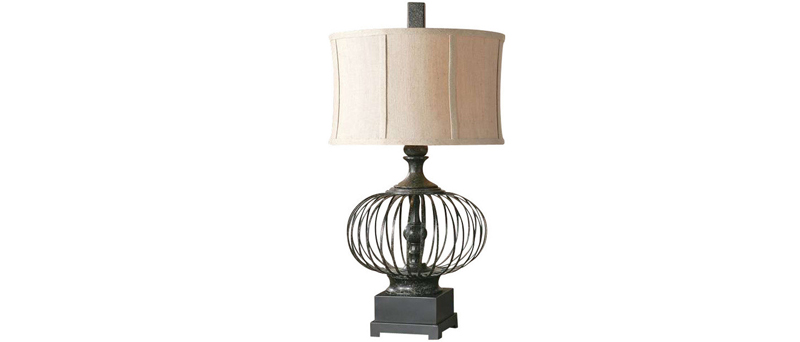 Using black in the details of a table lamp more than anything else, creates a more dark feel to it, but adding a soft color like in this example, a neutral colored shade gives it a stunning rustic or vintage feel to it.
5. Pax Table Lamp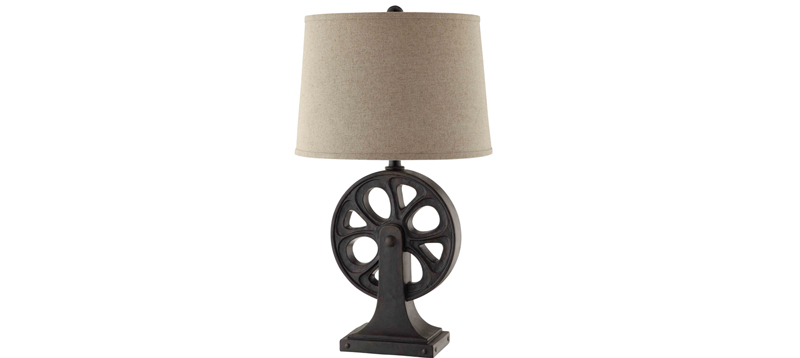 Look at the creative detail of this table lamp. I am not really certain if this is from a sewing machine or another industrial item, but look how much character it gives this Pax table lamp. Ideal for side tables, this is one fun find!
6. Rustic Table Lamp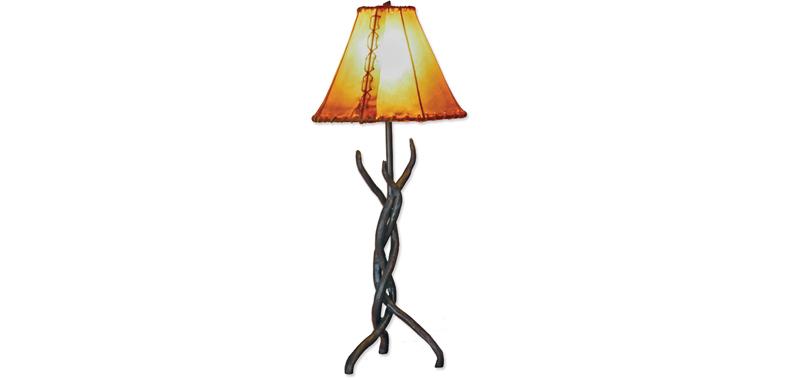 Spooky, creative and somehow mysterious; this rustic table lamp is rather appealing than creepy. The design of the body and the leg of this table lamp is quite an interesting piece of furniture. What do you think?
7. Sitka Distressed Rustic Mahogany Table Lamp

Familiar with this table lamp? Sure, we have a previous list with one just like this only that it was a floor lamp. Uttermost Furniture has the most interesting decorations and lamps that I have seen in a while.
8. Slate Rustic Round Table Lamp

If you like the Flinstones or anything related to the time when cave men and women use rocks as decor and furniture, this table lamp can easily fit in there like a glove. Although of course, the shade is a newer version of things if it was really in that era right?
9. Somerson Gate Post Table Lamp

I really like how this lamp looks like a tower that can easily pass as the one in Paris. Haha! This table lamp looks really gorgeous with its design, style and the color too, I mean, this can easily pass as a contemporary lamp but really ideal for rustic spaces too.
10. Ancient Tortoise Table Lamp
This one ought to be really interesting because of the theme and the detail of its body. Well, of course tortoises are not very ancient just yet, but the color and design of this one sure makes it more of old and vintage than ancient. Do you agree?
11. Windmill Decorative Table Lamp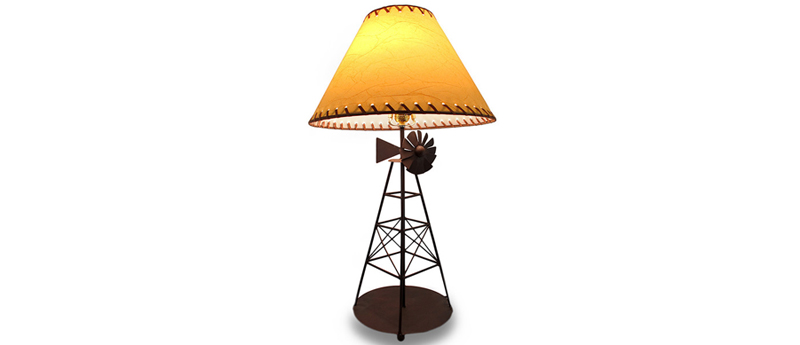 A windmill is like a staple in most homes in the county, and most often than not, it comes with a rooster and it is found by the roof. In this example though, we are able to see how a windmill was incorporated in a table lamp that you can put in your living room!
12. CS13 Table Lamp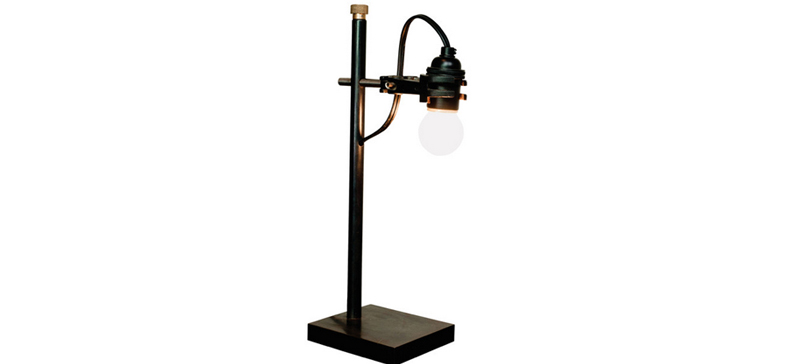 Having a lamp that actually looks like this one makes me think of how handy it actually looks since it quite looks like something someone can put together say you have the right materials and tools.
13. Stag Horn Rustic Table Lamp

Notice the stunning horns on this rustic table lamp? Well it sure tells quite a story don't you think? The design is not only rustic, it looks something that collectors would want to purchase this one because it looks really interesting – this is kind of a combination of a decor and a collectible.
14. Laredo Table Lamp

This is one beautiful table lamp – look at the twirls made on the top part that quite connects with the head or the lamp shade. The shape of the lamp shade and the bottom sure is complementary with one another.
15. Stabina Rustic Bronze Table Lamp

Stabina is a one charismatic table lamp. The design is quite simple, a bit native because of the lamps' shade and the design of the body or the shade holder is rather industrial. Pretty stuff, right?
16. Nenana Rustic Table Lamp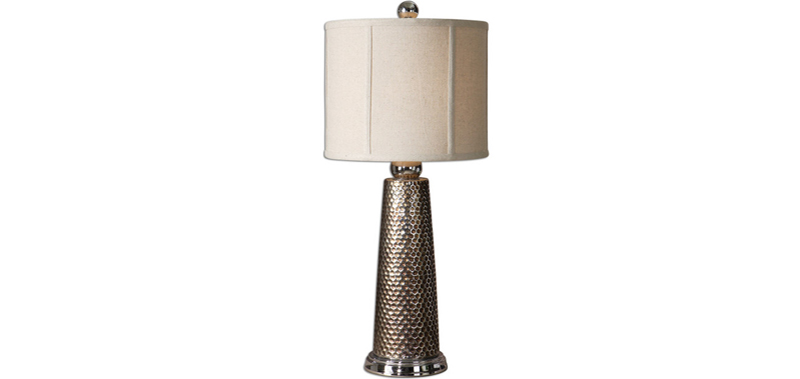 Here is another example of rustic table lamp that is somehow one of favorites in this list because of the simple yet stunning look of its body. Of course we do not encourage body shaming whether it's of a person or that of a lamp.
17. Skyler Antiqued Rustic Table Lamp

Petite, slender and slim, these are the few things you can call this antique looking table lamp; the details are quite common but still really pretty. The curves on this one is like something you see in most lamps, but the finish on this one makes it more rustic and beautiful.
18. VS38 Table Lamp
If I am not mistaken, this is the second lamp from Nuevo Living in this list. Look at its finish and details and how crafty the head part is. It looks like another DIY project you can do with your teens.
19. Yehuda Mosaic Table Lamp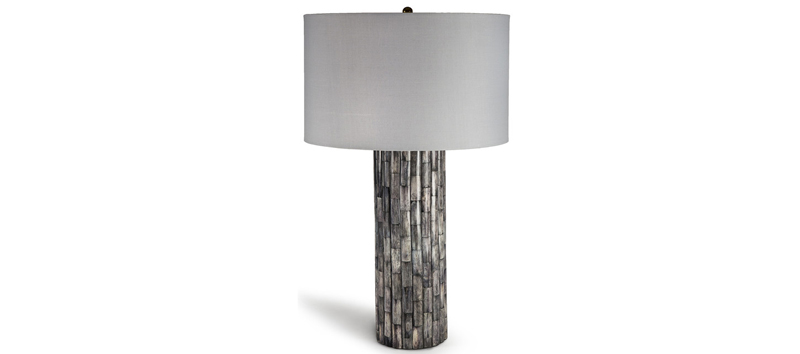 Kathy Kuo Home has a couple of lovely items on their lists of lamps, you can actually check them out and determine which ones you love best! This one is actually neat because of the mosaic tiles used in it. Because the tiles were used vertically, this lamp looks quite taller than it actually is.
20. Jamie Table Lamp

Jamie Young also has a couple of lamps that I think you would actually like. This one for example has that brass body that looks really expensive and it looks somehow heavy too.
Well, I guess that completes the list for today. If you want more and many more of the lists that we have about lamps, you can definitely check them out and I'm pretty sure that you can relate both with one another and I think that you'll both find them interesting and very much appealing.