20 Wooden Table Lamps for Home Decors Choices
There are a lot of decoration choices we can see in stores or online that serves as great inspiration when we are planning to decorate and refurbish our spaces. They range from lamps, mirrors, paintings, figurines, vases and a whole lot more which is fun because you know you have a lot of things you can place in your spaces.
It all boils down to choosing the right decorations and picking out what will best suit the space you are trying to decorate. For today, we will start with table lamps – you can use these lamps in the foyer, the living room, maybe in a buffet in the dining room or in your bedroom – one item that you can use and place anywhere in the house, pretty cool, right? So, here we go and check them out!
1. Black Linen Shade Wooden Tripod Table Lamp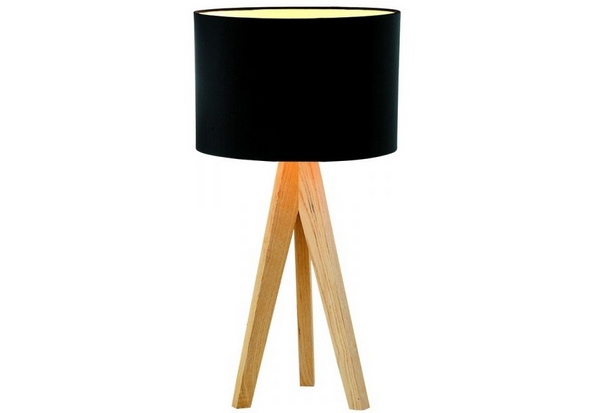 This lamp has a tripod wood base in nature wood color; matches really well with the cylinder fabric shade in black.
2. Bookshelf Pendant Bulb Table Lamp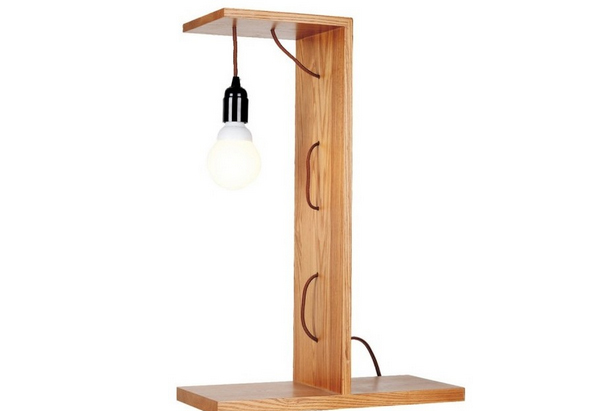 This table lamp is made with bamboo skin and wood as its base. Complements any living room or bedroom and gives a soothing feel. It is of Japanese style with contemporary minimalistic designs.
3. Bamboo Skin Wooden Table Lamp

This wood table lamp has a minute extension, is very simple and practical. This lamp is perfect for your desk or a side table!
4. Contemporary Wooden Table Lamp Artistic Fabric Shade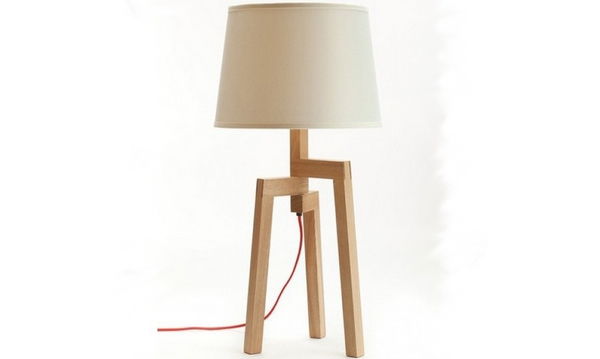 Give this three-legged table lamp a standing ovation. Traditional woodworking techniques meet a modern sensibility to shed new light on your favorite setting.
5. Cute Apple Roundness Wooden Table Lamp
This cute apple table lamps let your night have more fun. The curved wooden frame constitute an apple shape, which makes your bedroom not so lonely.
6. Handcrafted Antiqued Weathered Wooden Table Lamp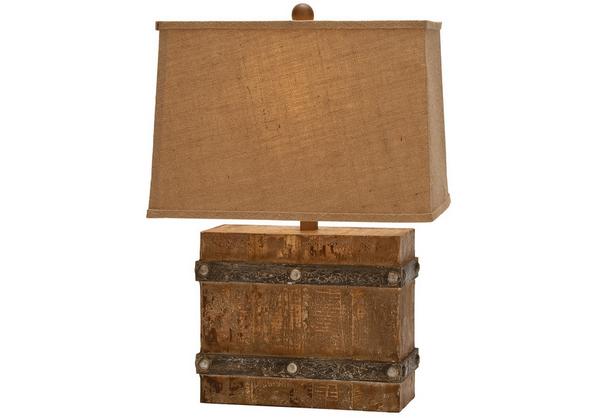 Made with a modern rectangular box design featuring a natural weathered wood body bound on all sides with metal look stripping with metal rivets. The warm, rich wood grain glows under the warm light emitted from the burlap tan tapered shade.
7. Delicate Arhat Table Lamp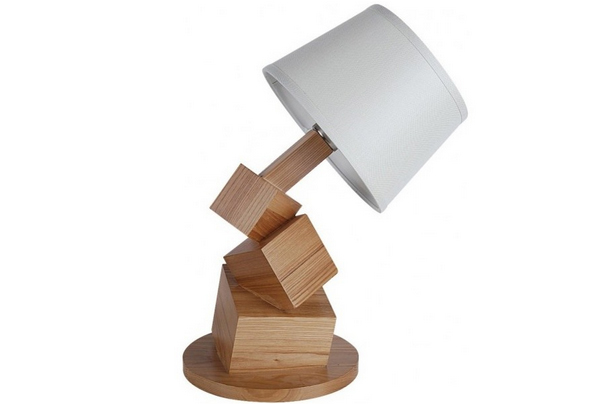 This wood made lamp was initially created as a 3D CAD design, then converted into flat planes and printed onto heavy paper for you to cut out, fold, and glue together. Made to fit a standing light, this whimsical piece by most likely can also be used as a mask or paper sculpture.
8. Drum Shade Wooden Base Modern Table Lamp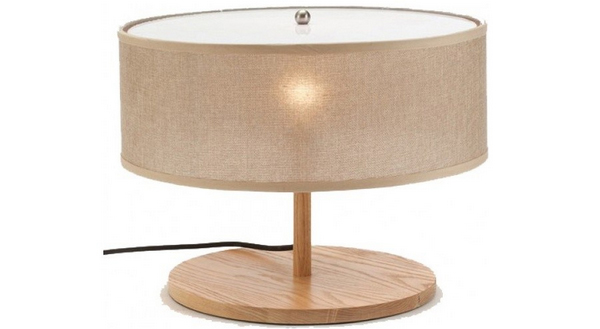 Traditional design of wood round base and fabric drum shade shows classic of this table lamp. You can put it at the night table. And you can set it beside your sofa for a reading lamp. It is perfect for your modern or vintage home decoration style.
9. Hygee Eucalyptus Branch Console Lamp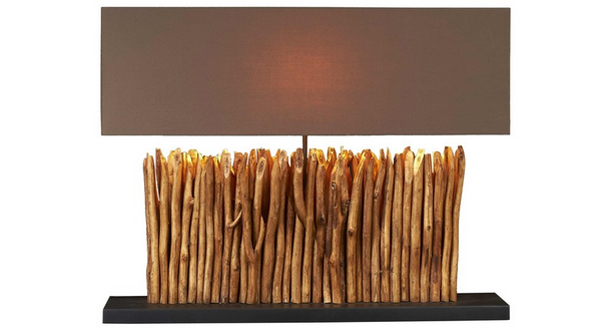 Hygee is a Danish term that means a sense of warmth and coziness and belonging in a certain place, This table lamp gives you all that and more. Made of solid Eucalyptus Branch that was cleaned and polished to show its true textures and beauty.
10. Filament Wooden Table Lamp 1 Light with Black Shade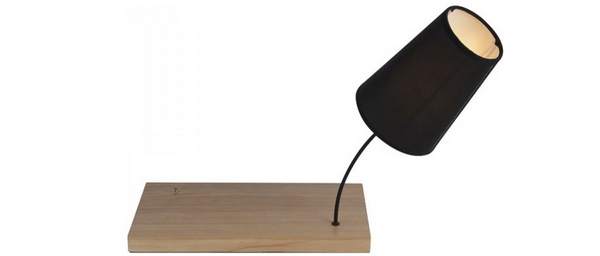 Here is one regular-looking table lamp with a modern touch to it. Pretty interesting right?
11. Modern Designer Wooden Table Lamp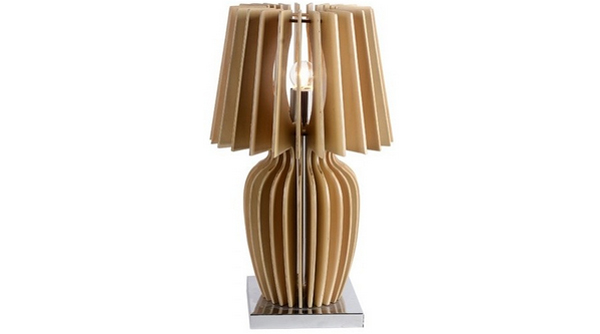 A great addition to beach homes and modern city apartments, this modern designer lamp continues to lighten up one space in style.
12. New World Cube Wood Table Lamp
With an appearance of a cube, this special shape table lamp are the best choice to place on the kids' desk.
13. Mandara Natural Wood Plank Circle Table Lamp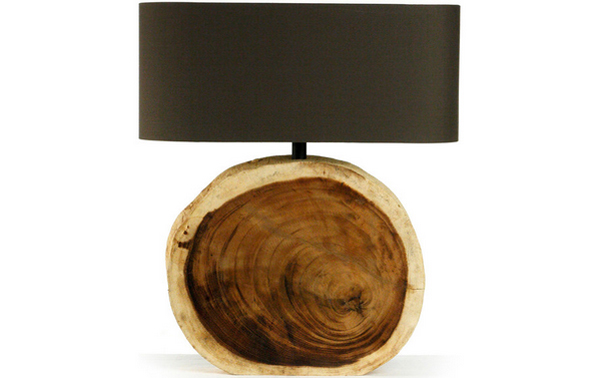 Naturally paying homage to the passage of time, driftwood furnishings have been a timeless staple of modern design for decades. Showing off a circular motif, the Mandara Table Lamp is made of both driftwood and natural raw wood.
14. Quadripod Stand Table Lamp With Fabric Shade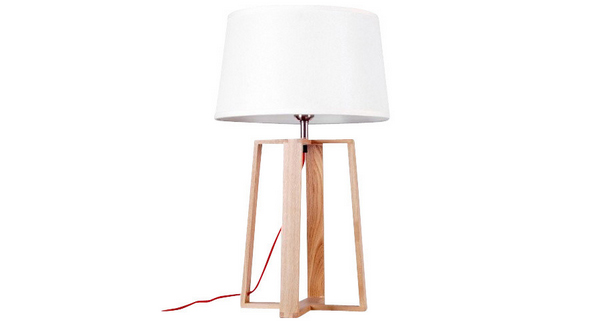 The tried-and-true quadripod stands center stage in the design of this table Lamp. This classic base is made with wood and supports a white fabric shade.
15. Rustic Wooden Table Lamp with Linen Shade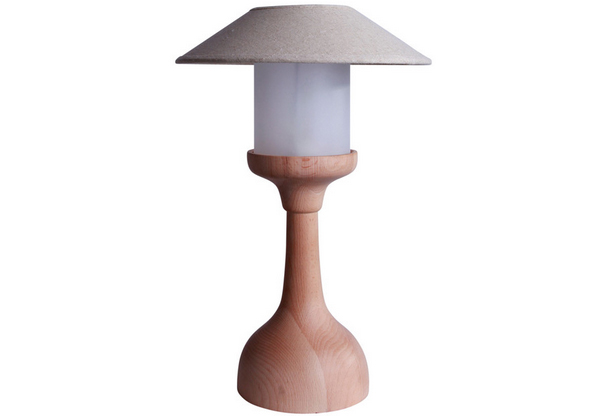 Accent your living place with this dramatic table lamp. It features a solid wood base and a beige linen shade, under the beautiful shade is a candle-like diffuser made from frosted glass.
16. Riverine Natural Driftwood Modern Rustic Console Lamp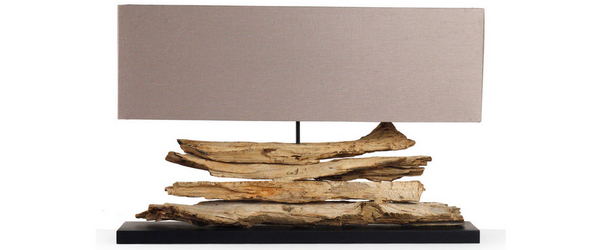 An enduring appreciation for organic materials and a sleek interpretation of modern design make the Riverine Grand lamp an elegant addition to rustic, contemporary, and even Asian influenced interiors.
17. Twig Table Lamp for Home Decoration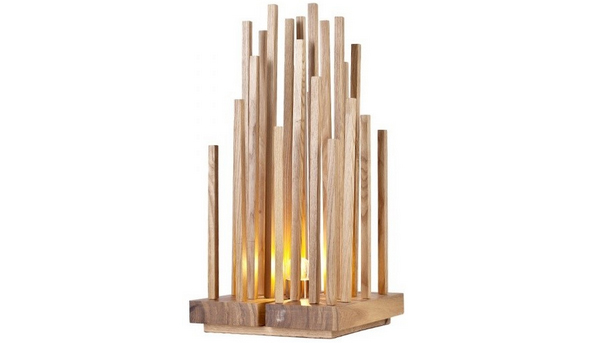 This is one interesting piece that will surely look great in any space you place it into.
18. Unique Women's Shape for Bedroom Lighting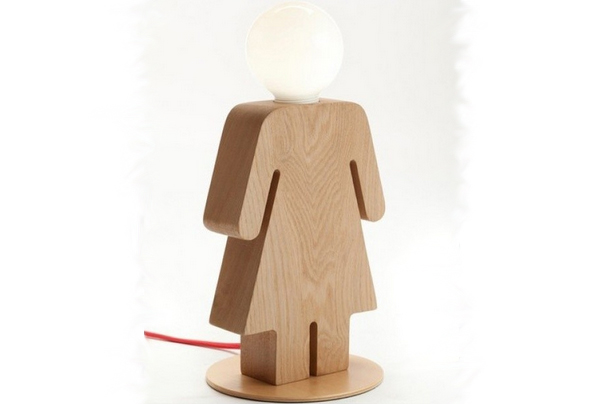 Table lamps are important for our home decoration. It will bring soft light for us, and it is a special décor for our decoration style need. These series human body shape lamps are unique and stylish. They are differentiated in boys', girls', men's and women's to compose a happy family.
19. Vertico Riverine Root Modern Rustic Burlap Shade Lamp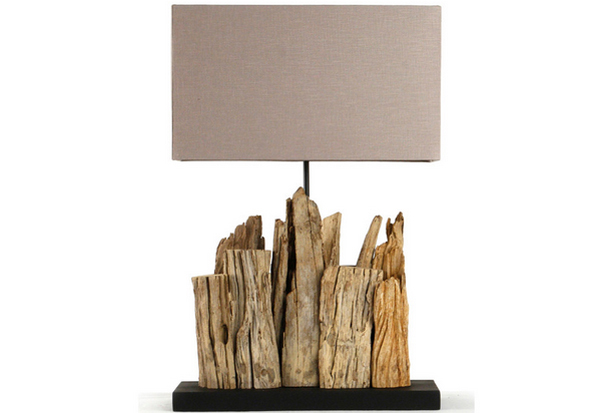 Earthy and raw, the Vertico Table Lamp resembles a series of jagged rocks or the silhouette of a crumbling cityscape. Organic visual appeal is at the center of its sculptural design, with an arrangement of natural reclaimed driftwood leading the eye to its contrastingly refined taupe linen shade.
20. Wooden Table Lamp with Fabric Lantern Shade Large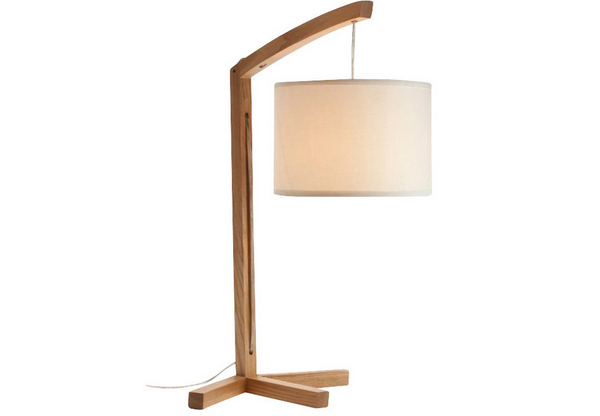 This splendid accent lamp tastefully merges a traditional wooden base with a modern shade. The end result is a wonderfully unique accent lamp you'll be proud to display in your home.
For one thing, this list is pretty awesome for a lamp list, if you know what I mean. This list of 20 Wooden Table Lamps for Home Decors Choices is a wonderful list like the decorative lamps because of the unique and fun choices we are given by manufacturers now. Whether it is wooden, glass or even stainless steel, what's important in the choices you make is the beautiful outcome which is in-store for you!