15 Alluring Pink Chandeliers for a Girl's Bedroom
A nursery or a girls' bedroom is so fun to decorate especially if it has lovely shades of pink! There are different bedroom themes for girls that one can choose from but there is one thing that you can place in the bedroom that would certainly enhance the look of the space. You can place a chandelier to add drama to the bedrooms. Your daughter will surely love it!
If you are looking for ideas of what kind of chandelier to place in a nursery or a bedroom, why not try pink chandeliers? You do not have to go far because we have already collected lovely chandelier designs with pink touches. These chandeliers will add sophistication to whatever space you intend to place it. Check out our list below:
Light Carriage Chandelier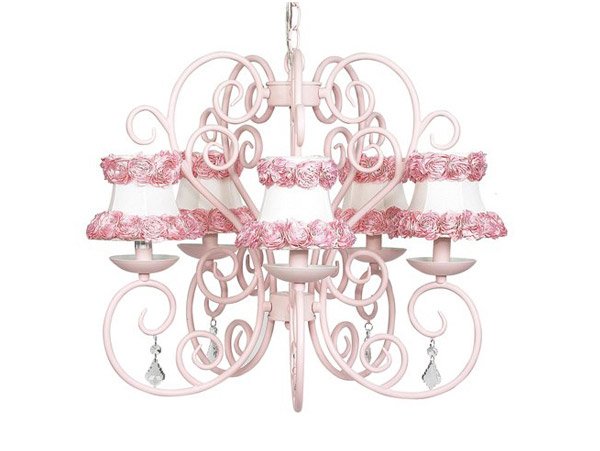 Carriage designed chandelier with pink touches. It looks elegant with the flowers lines on the edges of the shades.
5 Arm Flower Garden Chandelier, Pink & Mocha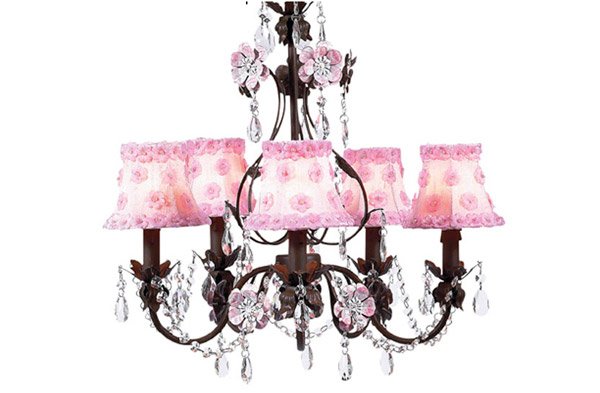 This beautiful and crafted baby nursery/children's chandelier is designed to last because even when your child grows, it can still look right in the bedroom.
Light Flower Garden Chandelier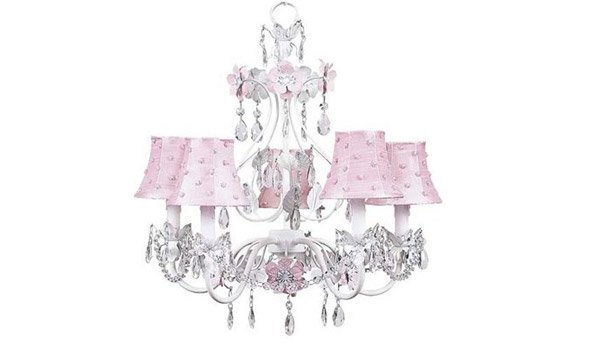 Shades with dotted design in pink and the crystals that hang on it combine together to make this chandelier look amazingly lovely.
White Camillah Chandelier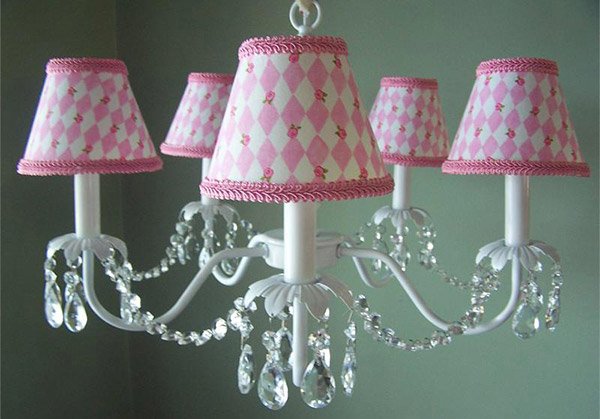 This chandelier is painted white and has glimmering crystals & crystal beaded strings hanging from arm to arm.
Light Stacked Glass Ball Chandelier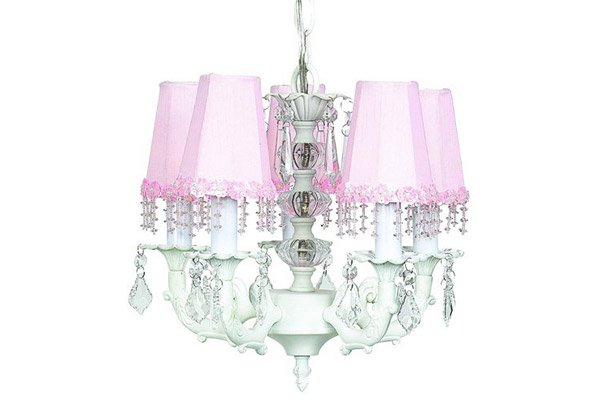 Pink and white are used for this beautiful chandelier giving it a combination of simplicity and elegance.
Colleen – Five Light Chandelier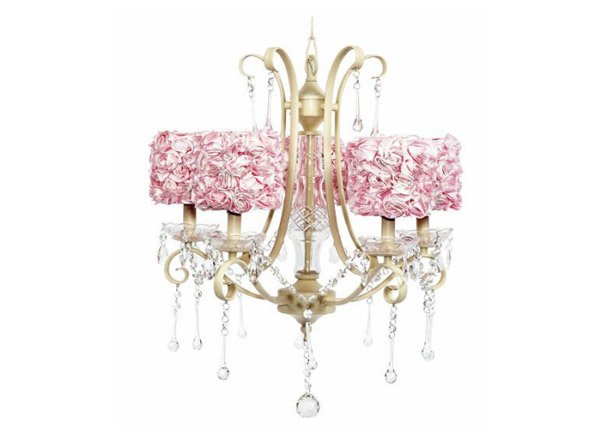 Add the touch of spring with this chandelier that has shades filled with pink flowers.
Crown Chandelier in Pink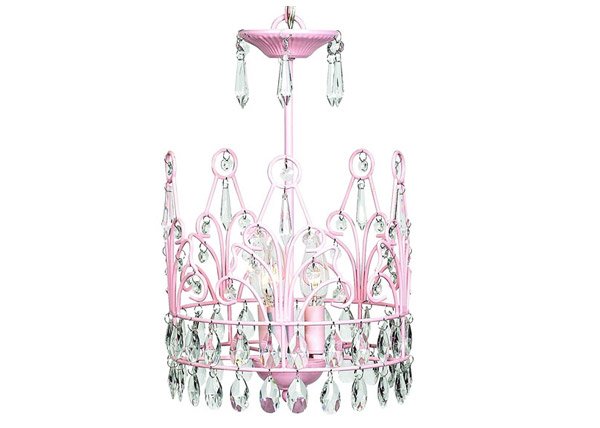 A crown does not only fit your little queen's head but it can also good as chandelier in her bedroom of royalty.
Ruler of All Pink Chandeliers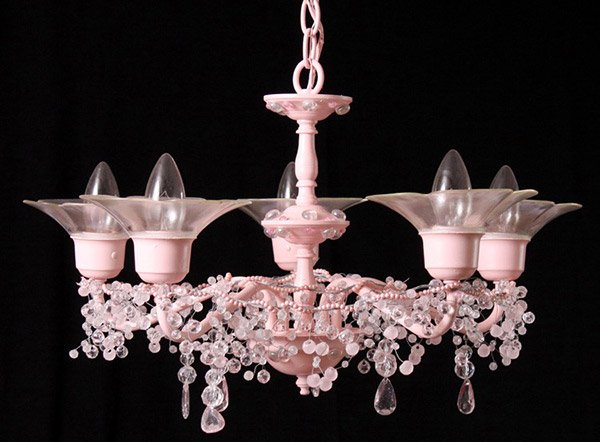 This could be a gorgeous addition to your baby girl's nursery.
Purple Flutter Butterfly Chandelier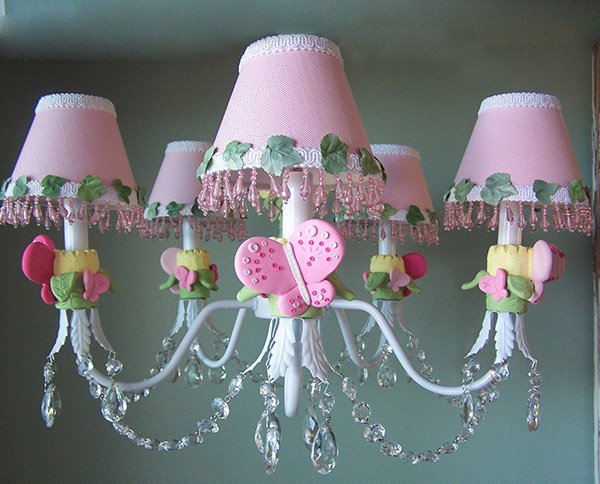 Your daughter's bedroom will look more whimsical with this chandelier of flowers and butterflies.
5 Light Chandelier with Pink Rose Shades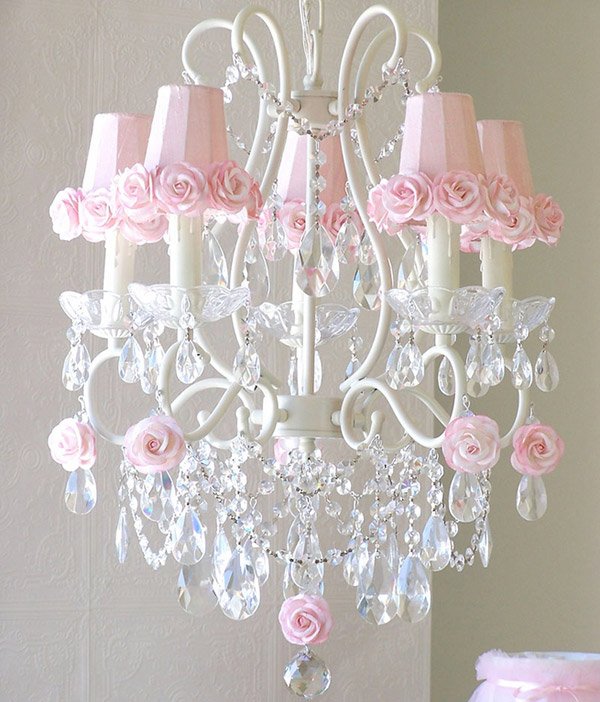 A luxurious pink bedroom deserves a sophisticated pink chandelier with dangling crystals.
Maria Theresa Contemporary Pink Chandelier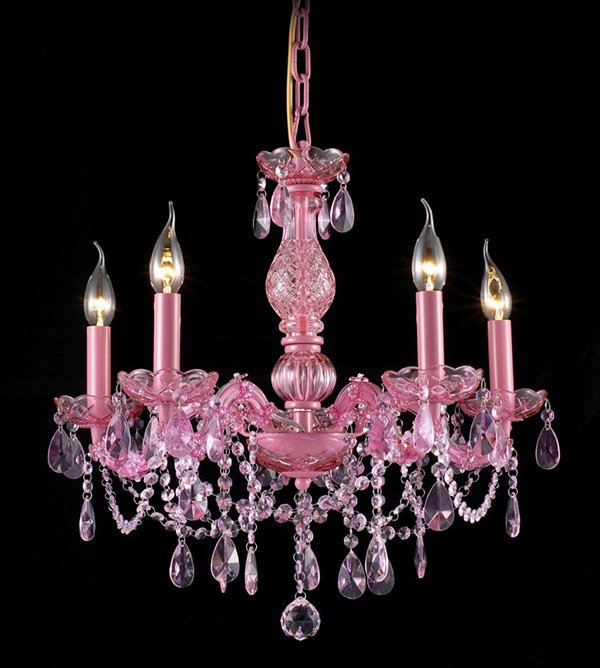 A contemporary chandelier that looks much like a gypsy inspired but would surely make any bedroom bloom with beauty.
6 Light Crystal Chandelier – Shabby Chic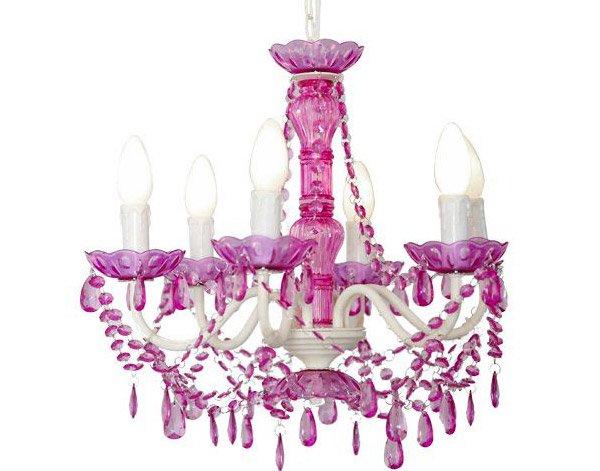 A shabby chic bedroom for your little love would look perfect with this hanging on the ceiling.
The Clock Strikes Midnight Glass Slippers Princess Chandelier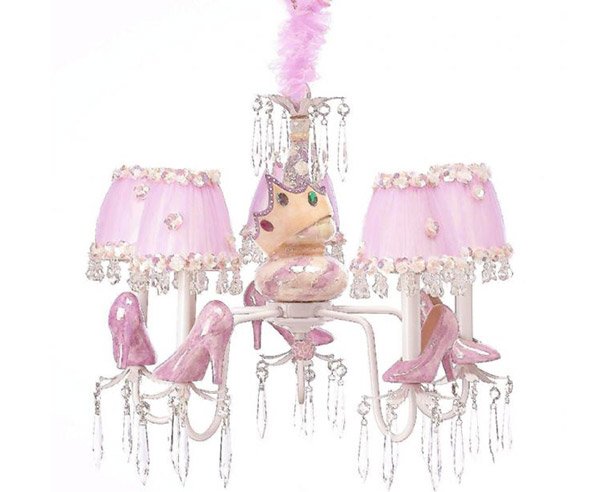 Give your daughter the feeling of being Cinderella with this chandelier of glass slippers.
Ballerina Princess Chandelier Kids Ceiling Light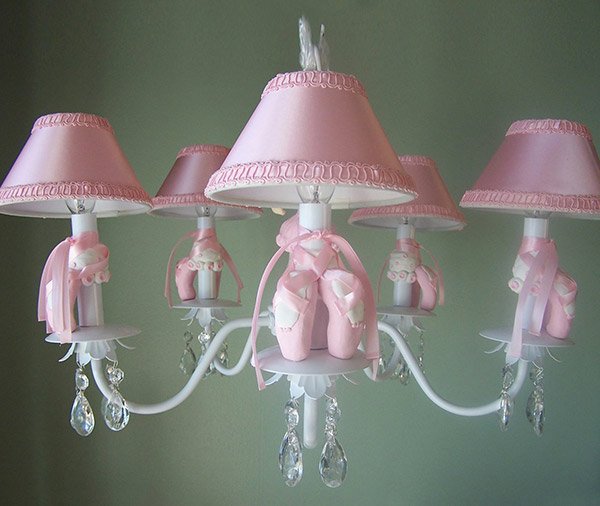 Are you planning for a ballerina inspired bedroom? Then this one is the perfect choice!
Forever Roses Chandelier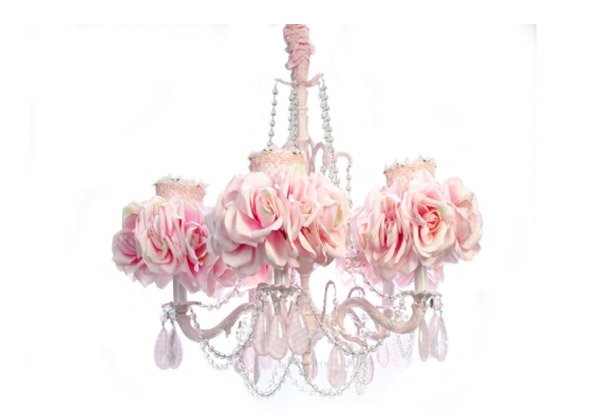 Roses and lots of pink roses! You can see that in this stunning chandelier which looks just right for a little girl's space.
You do not need to hold your breath now because the showcase of pink chandeliers is over. But we are sure that you were pleased with this collection for the above chandeliers were eye candies and are truly lovely. Just imagine how your daughter's nursery would look like if you place one inside it! You can also pair that with girls bedroom table lamps.Check out for more decorations and accessories here in Home Design Lover.