22 DIY St. Patrick's Day Decorating Ideas on Mantels and Console Tables
St Patrick's Day is just around the corner. Why not decorate your home? Use this list as an inspiration.
For sure you know what St. Patrick's Day is because it is celebrated by many people especially in the US. When this celebration comes, you will see lots of green colors, shamrocks, leprechauns, pot of gold (or even chocolates wrapped in gold), rainbows and the idea of being "lucky." With that, many people decorate their homes based on all these and we are going to show you a roundup of mantels with this theme.
Since the day of the festival is nearing, we are going to show you some mantel design ideas that creative home owners did as well as how they decorated on console tables or even on wall shelves. You will see that each of them used a different approach from those with many lovely displays combined together to one which has a minimal design. But in whatever way they did the look of their mantels, one thing is for sure, they all are stunning! Let us take a look at the DIY ideas for a St. Patrick's Day mantel.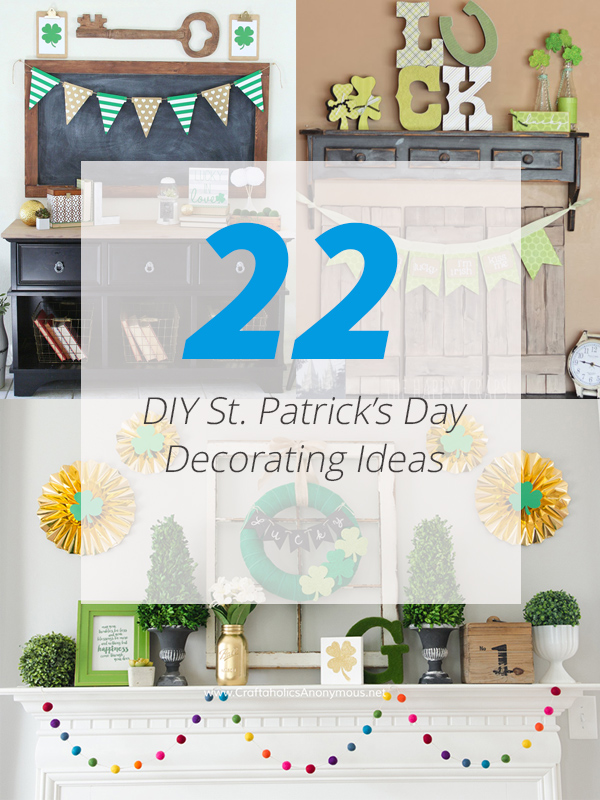 1. DIY St Patrick's Day Mantel
The banner was made using different tones of green for the Shamrock while many decors were combined together on top of it from framed prints to flowers.
2. Lucky Rainbow Banner DIY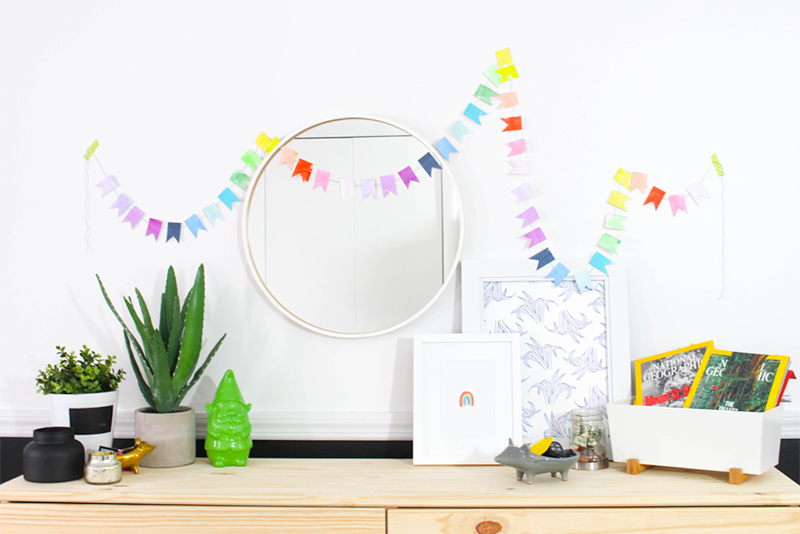 Cut out paper of different colors to come up with a rainbow banner. Isn't this s pretty modern way of designing?
3. Lucky to Have You
Image: A Little Tipsy
Make a pretty banner using various papers and add a photo of your loved one in the mantel.
4. St. Patrick's Day 2013 Mantel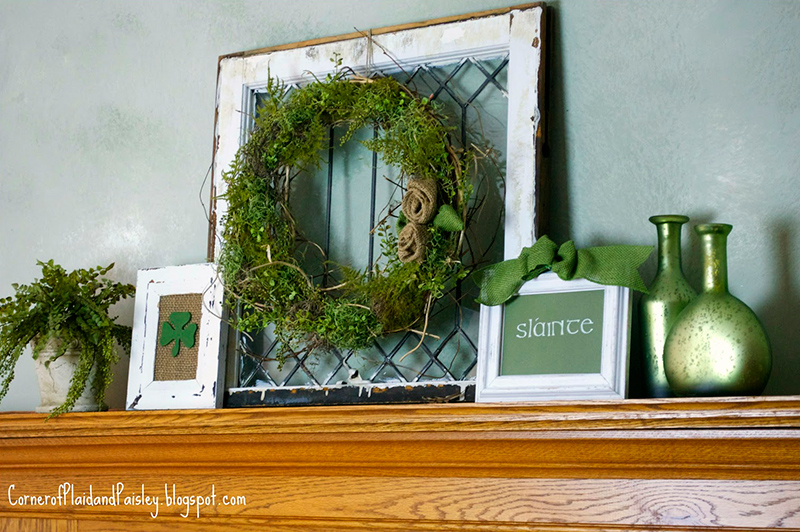 You can also make a wreath and use it as the highlight of the mantel.
5. A Pot of Gold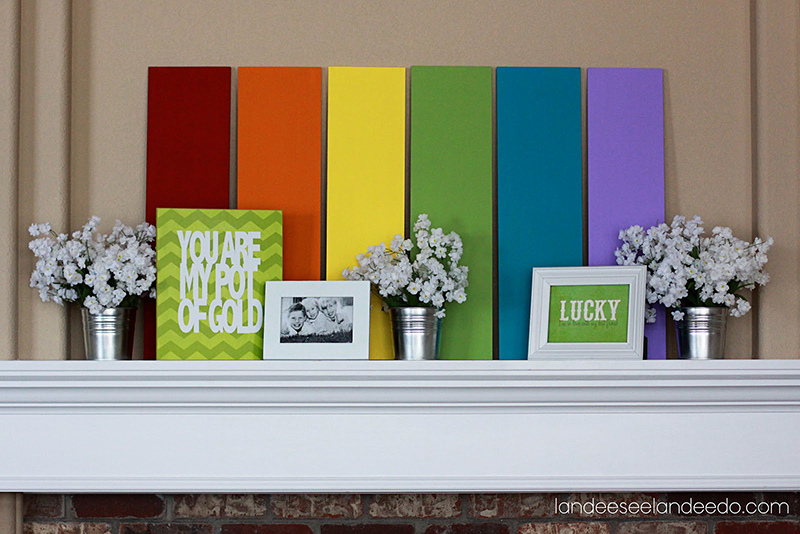 A simple way of decorating the mantel with a rainbow backdrop and some printed art works.
6. Stacking LUCK Letters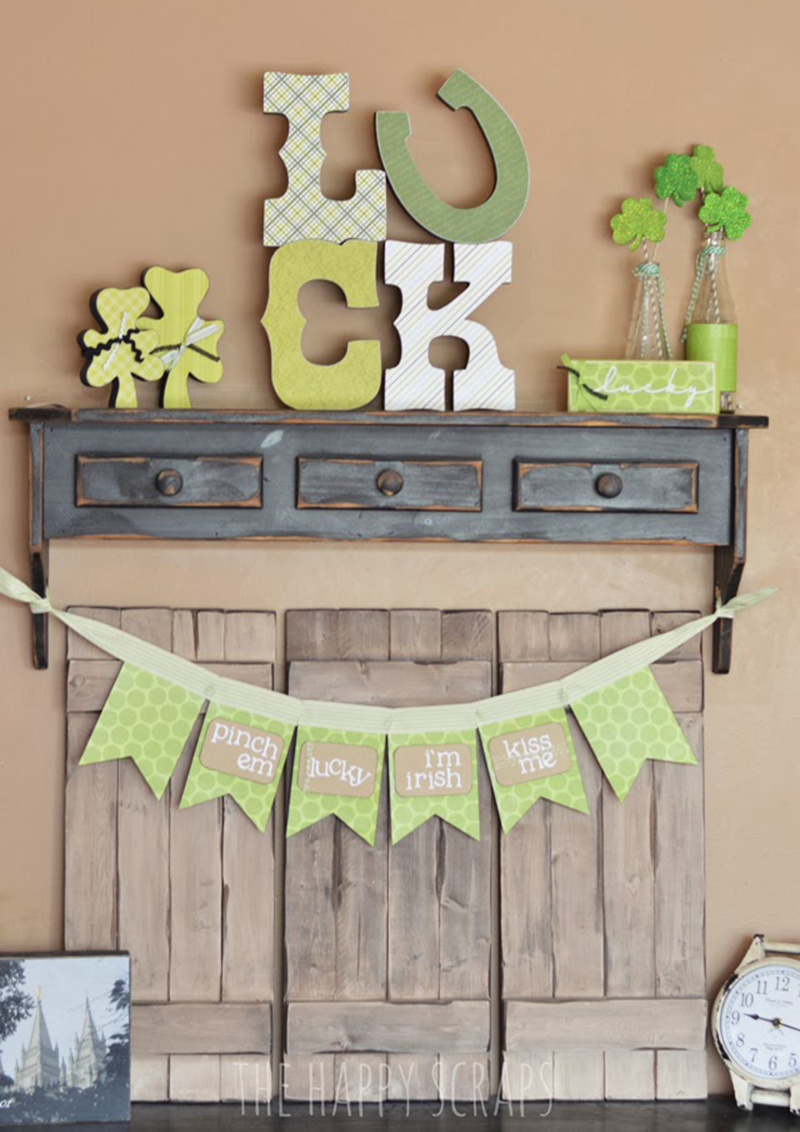 I like the creative design of this one highlighted by the stacked letters.
7. St. Patrick's Day Mantle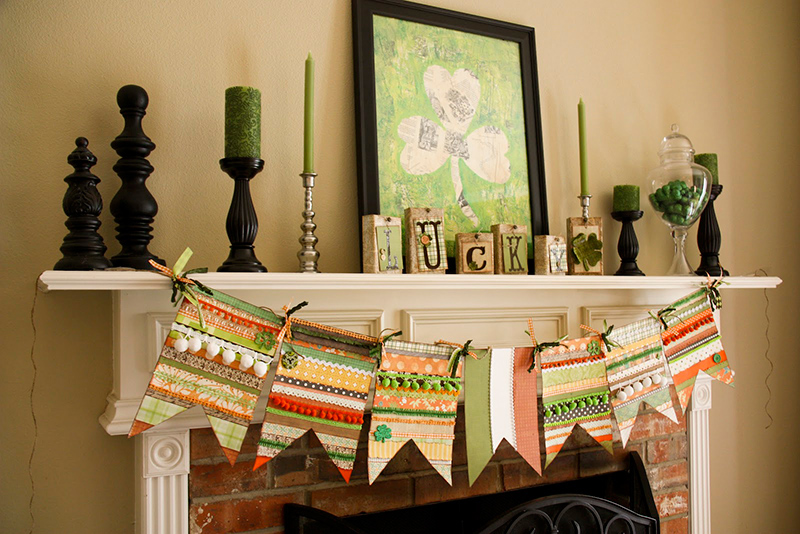 You can also use various fabrics and papers to make a fun colorful banner like this one and add some green candles.
8. Green and Yellow St. Patrick's Day Mantel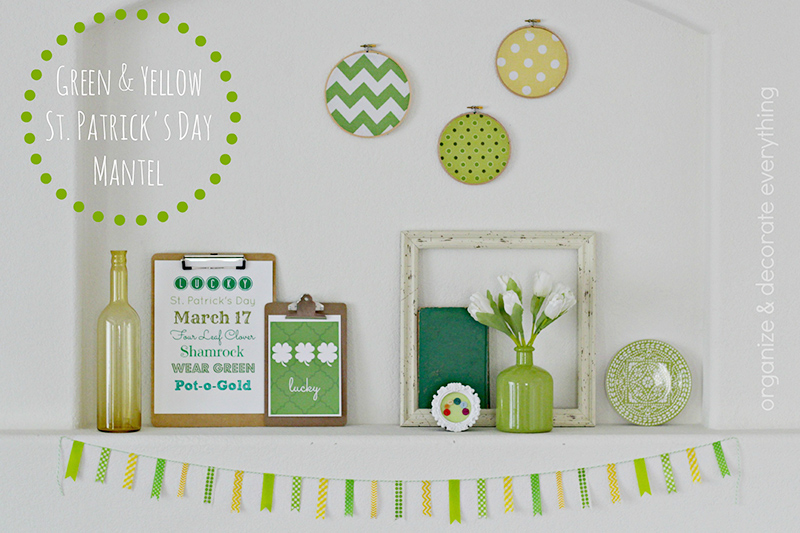 Patterned paper and washi tape were used to complete this look.
9. Lucky Penny Letters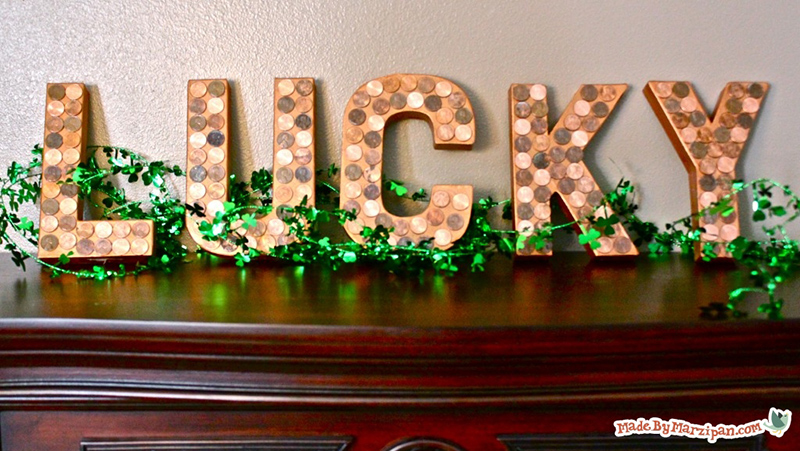 The letters were painted in bronze and some pennies were added on it for extra luck!
10. St. Patrick's Day Wood Banner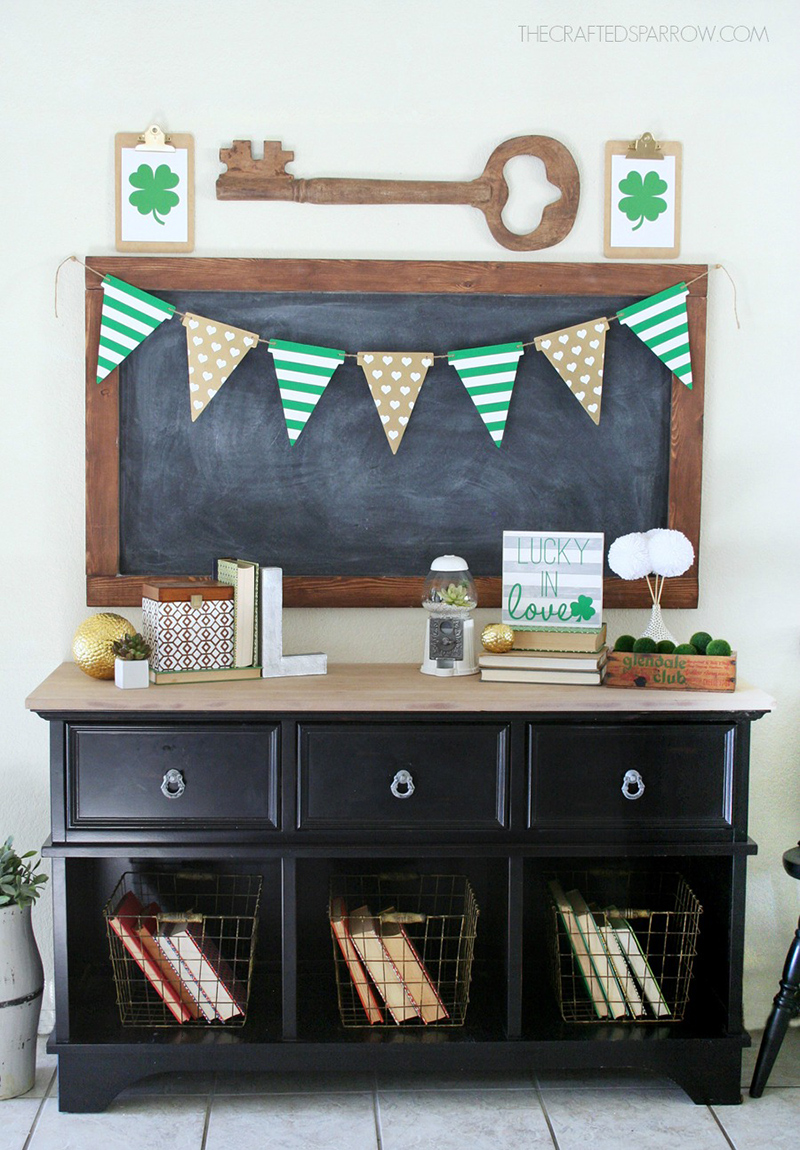 Aside from the banner, I like that huge key on top of it.
11. Burlap Mantel Decor St. Patrick's Day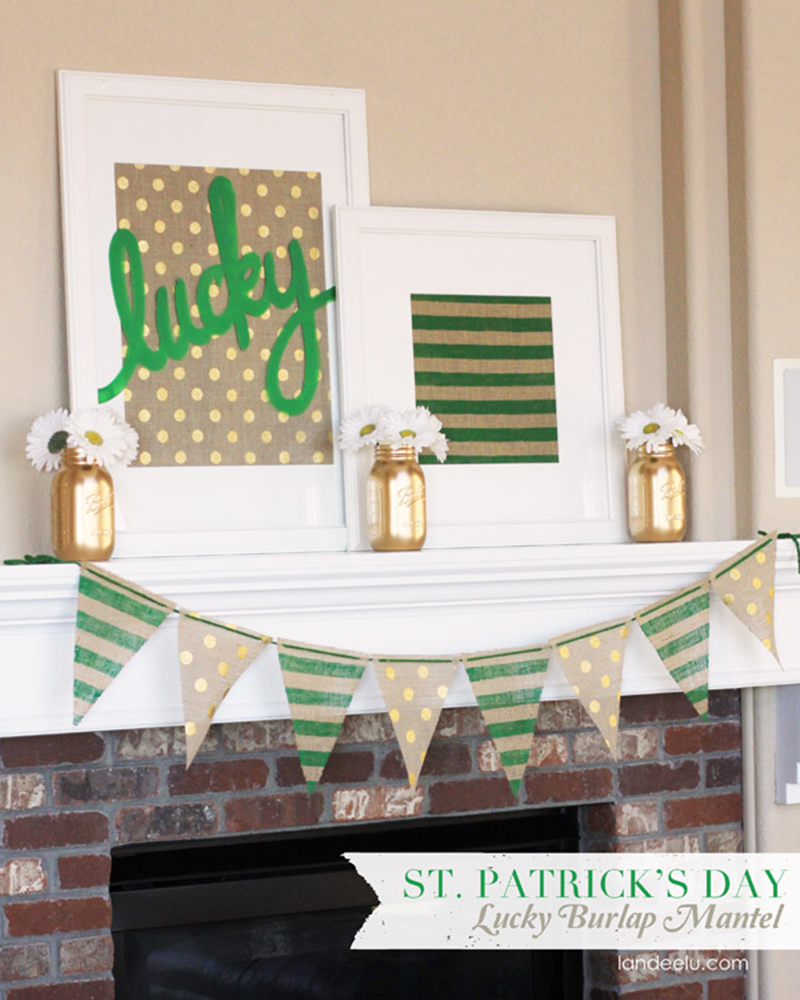 Everything used here are DIY from the banner to the wall decor.
12. Easy St. Patrick's Day Decorations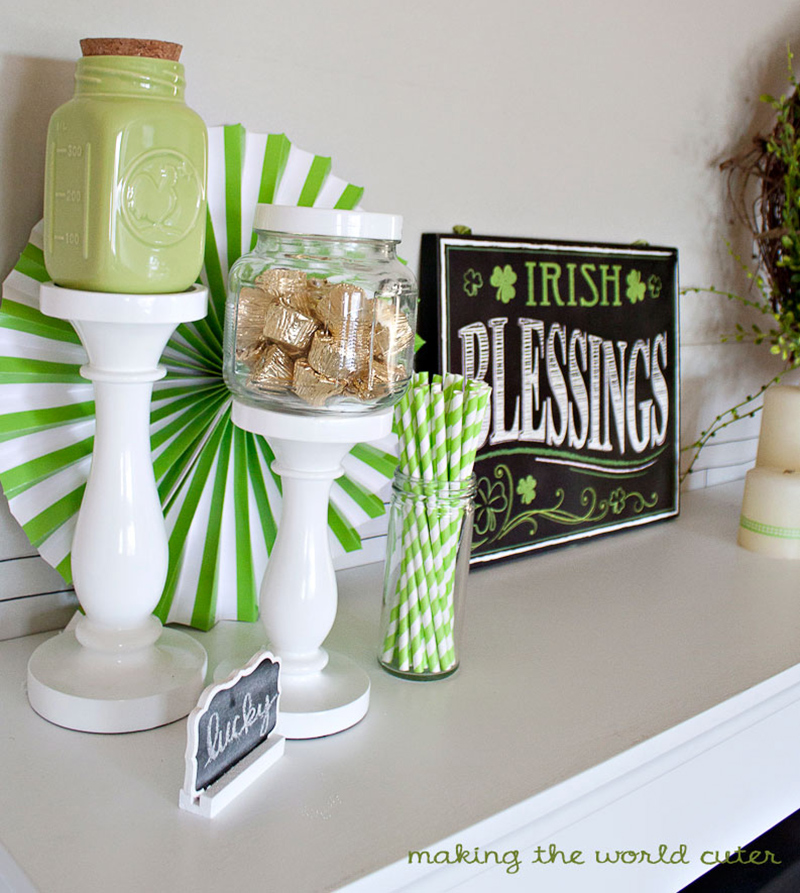 I like that chalkboard sign which is the central idea of this decor.
13. Rach Makes St. Patrick's Day Decorations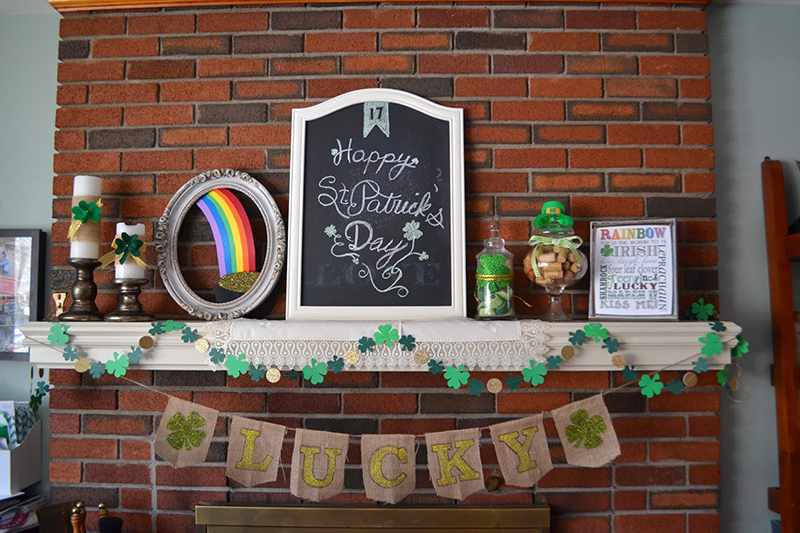 Another one with a chalkboard in the center. It is nice to add a rainbow to that is seen inside a frame.
14. St. Patrick's Day Mantle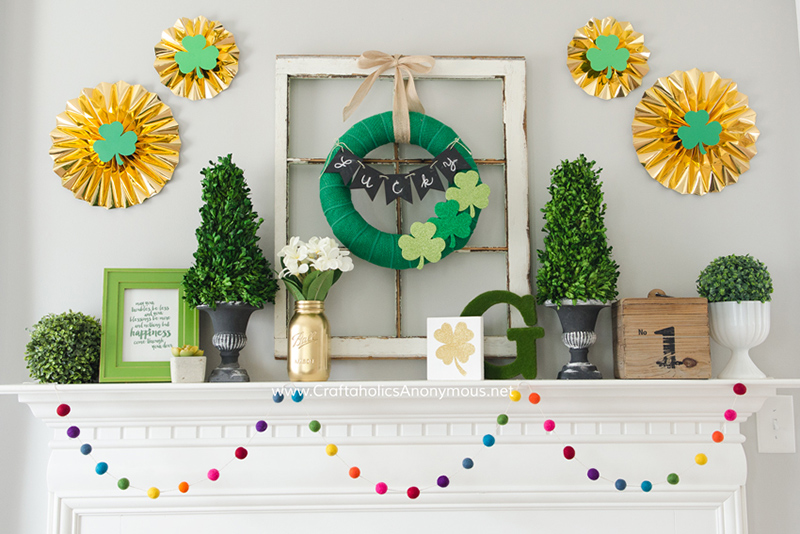 Pretty colorful pompoms were used here and some lovely decors from the wreath to the mason jar.
15. St. Patrick's Day Decor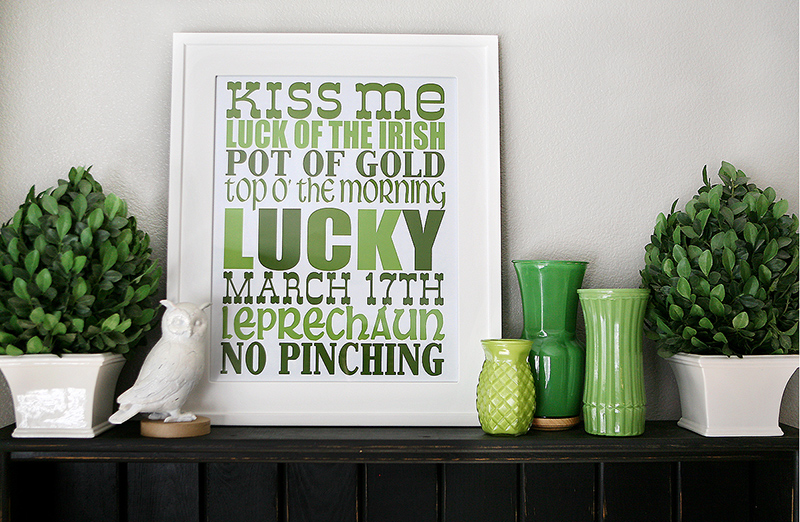 You can simply print something like this and then add other green decors around it.
16. St. Patrick's day decor and Mason jar pot of gold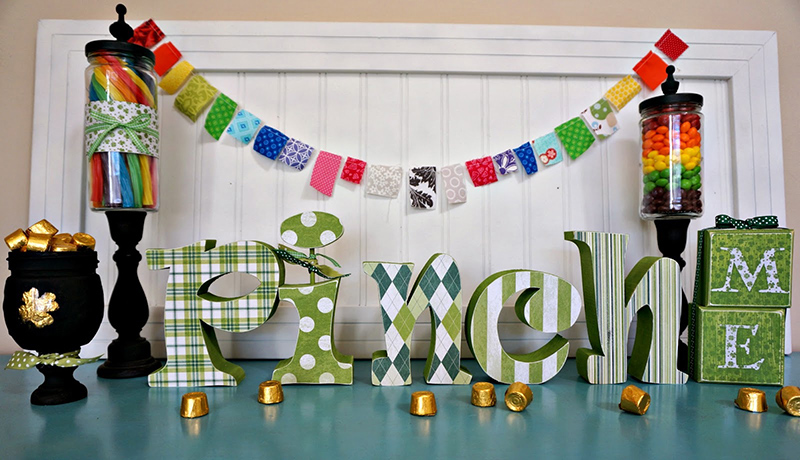 Play with patterns like this table top from the letters to the banner.
17. St Patrick's Day Budget Mantle Makeover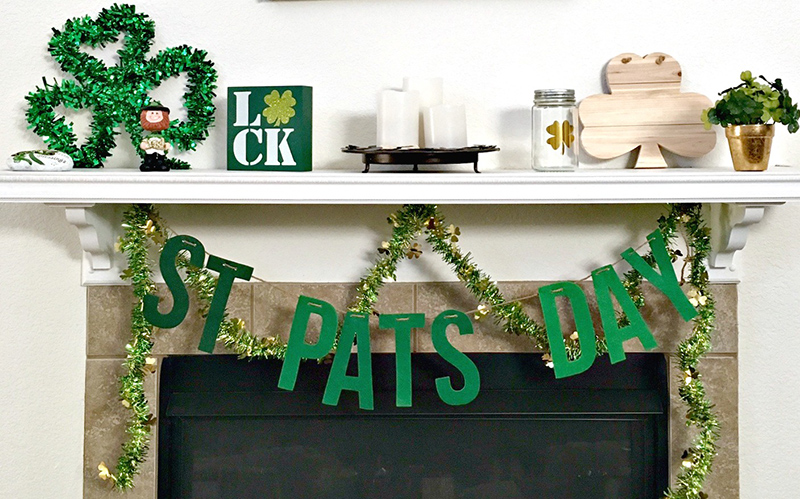 Shamrocks and greens is the theme of this one with some accents of gold.
18. Friday Favorites St. Patrick's Day Edition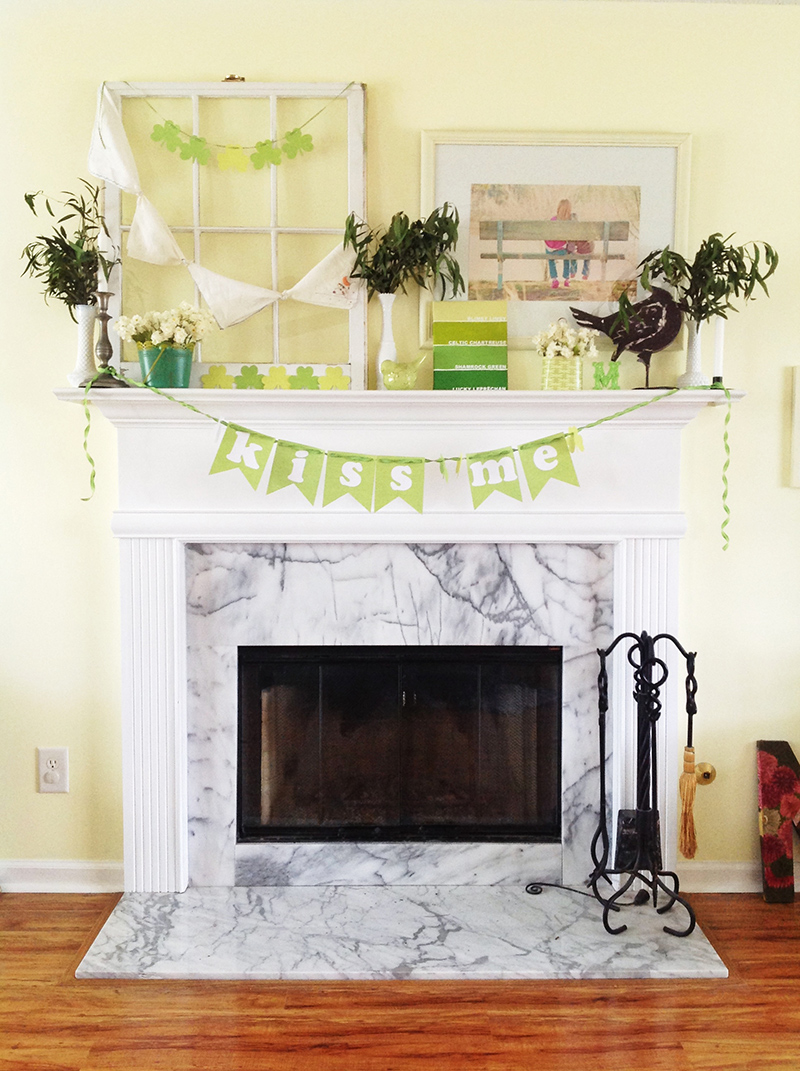 That banner is so cute and I like that old window frame added to it.
19. St. Patrick's Day Mantel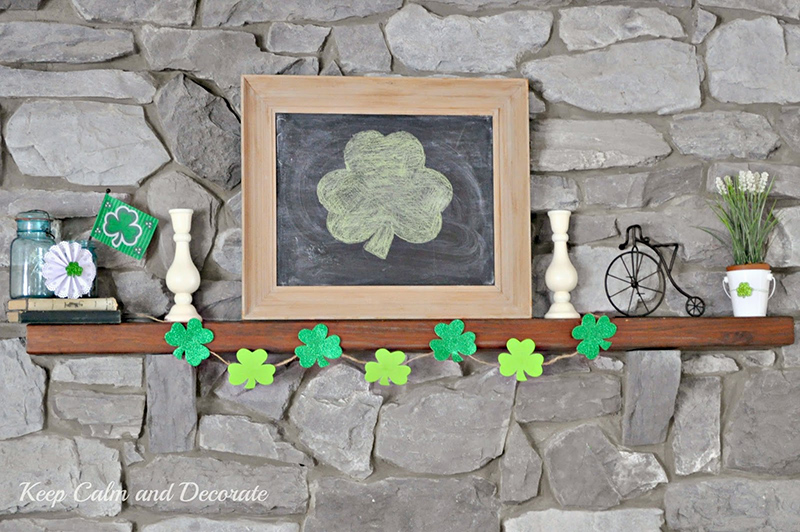 A simple way to decorate with tiny shamrock banner and a chalkboard.
20. St. Patrick's Day Easy Home Decor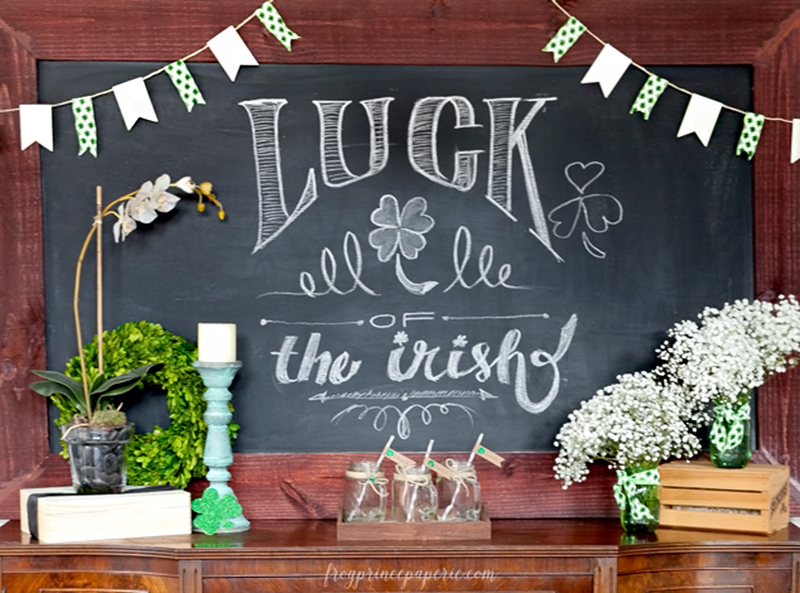 You can also showcase your talent in lettering on a chalkboard and then add some washi tape banner and mason jars.
21. Lucky Shamrock Burlap Banner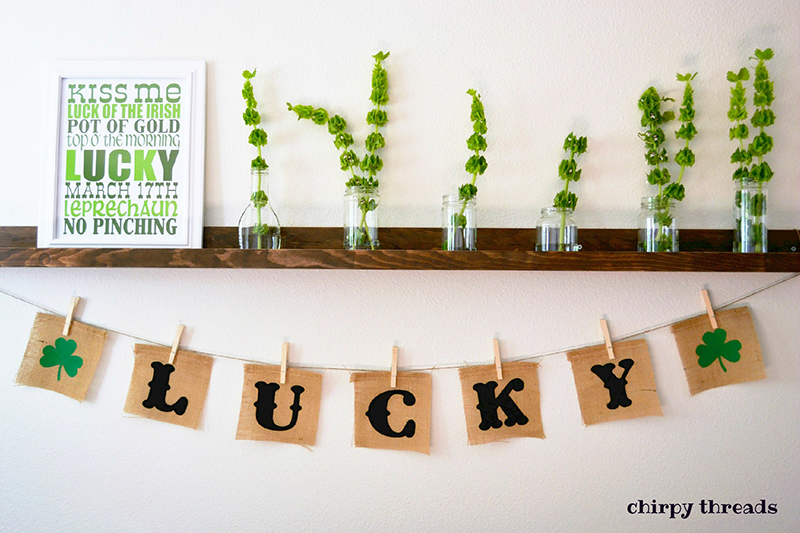 Another simple way of decorating the home with greens using plants and a printed art work.
22. Simple St. Patrick's Day Mantel and Thoughts on Home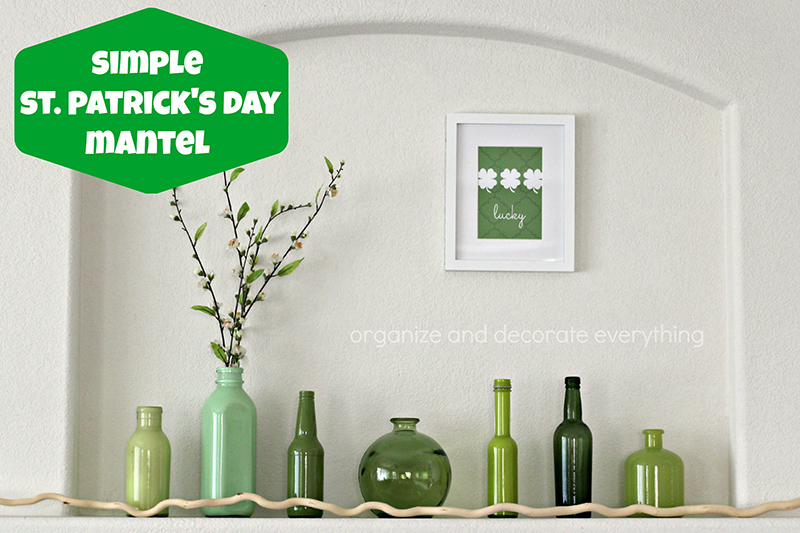 Talking about simple? Well, this is the simplest decor I have ever seen but it is totally lovely!
It really appears that even religious celebrations are turned into festive occasions by many and yes, it also becomes an inspiration for home decors just like what we have seen in this list. Aside from St. Patrick's Day mantels, those who celebrate this event also decorate their tables, doors and other areas of the house and yes, expect to see a lot of green. How about you, do you celebrate this event and decorate your home?