20 DIY Geometric Wall Art Decorations for a Vivid Modern Touch
Who wouldn't love to decorate his own walls? We could decorate the entire wall or just one area of our wall. We can also make wall decors to add life to those plain walls we have at home. Yes, there are many ways we can decorate our walls but instead of buying an expensive framed photo or a wallpaper or a wall decal, why don't you make something? Doing this will not just let you save money but will also make you super proud that you were able to come up with a lovely wall decor that shouts your personal style.
So if you are into modern interior styling, opt for geometric wall decors. Like what I said, you don't need to buy them. If you don't have any idea on how to do it, then take a look at this list of DIY geometric wall art decorations. I am pretty sure that you will get the kind of look you want if you do any of the wall arts we features below.
1. Geometric Patchwork Wall Art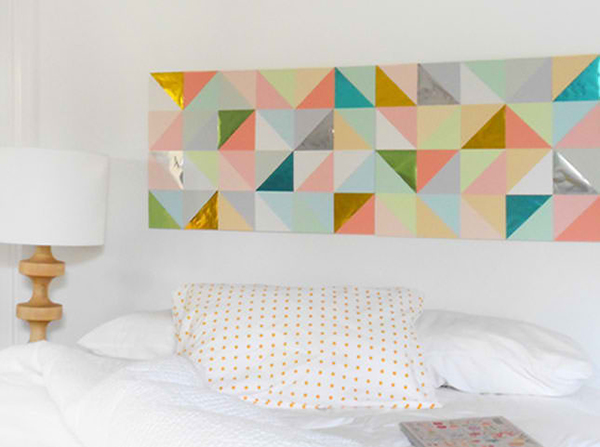 Instead of a headboard, spice up your bedroom with this geometric paper artwork!
2. DIY Colorful 3D Geometric Wall Art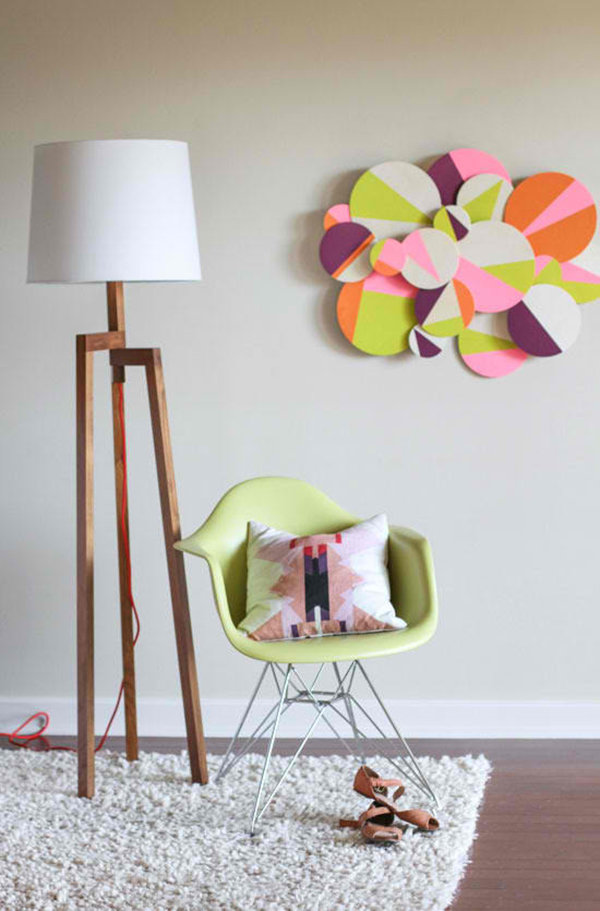 This is one of my favorites because of its 3D look using circles. I]'m sure you'd love to check how this was made.
3. DIY Sequin Art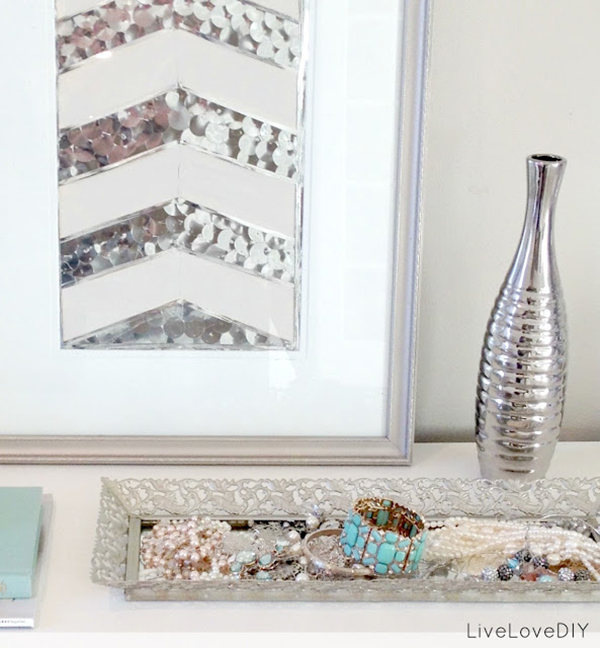 How about a fab wall decor with sequins? This will not just add a beautiful decor to your home but also a glittery accent!
4. Watercolor Chevron
A gold background with some artistic water color touch turned into a beautiful artwork.
5. DIY Dot Wall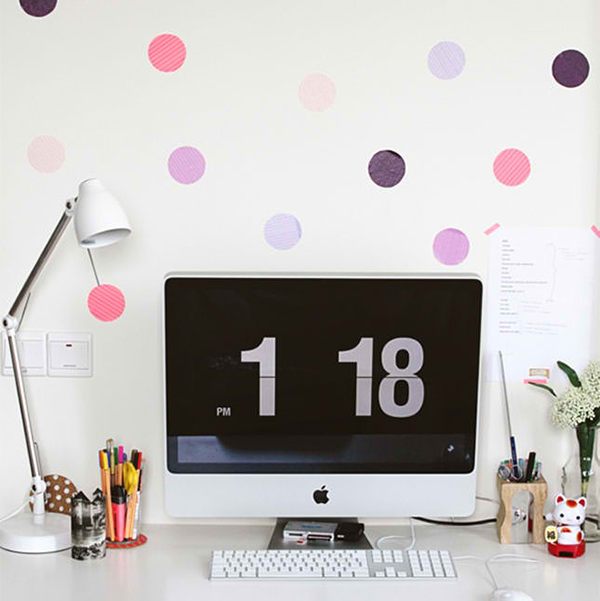 Use your fave washi tape patterns to make these circles and scatter it on your wall.
6. Triptych Chevron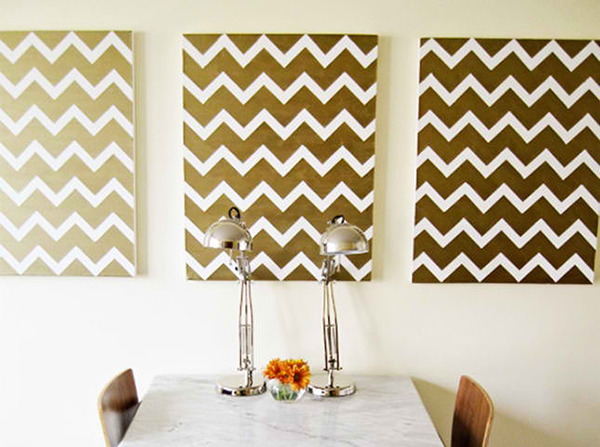 I like the color of this gold. Gold and white is love!
7. DIY Happy Dots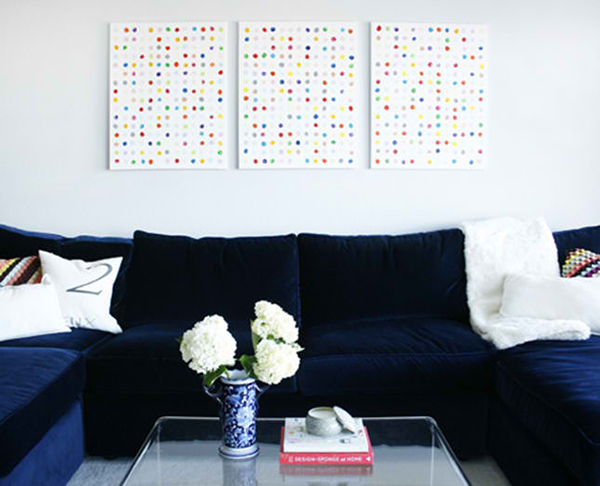 If you had fun stamping different shapes with potato when you are younger, this artwork using potato and paint will interest you.
8. Wood Stick Wall Art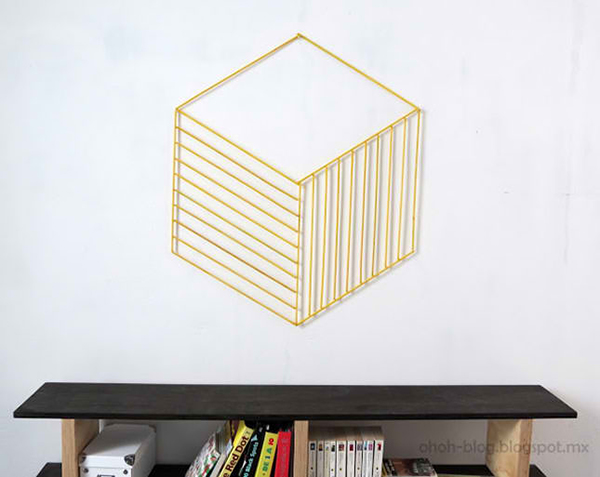 Why don't you make an optical illusion wall art like this?
9. Colorful Chevron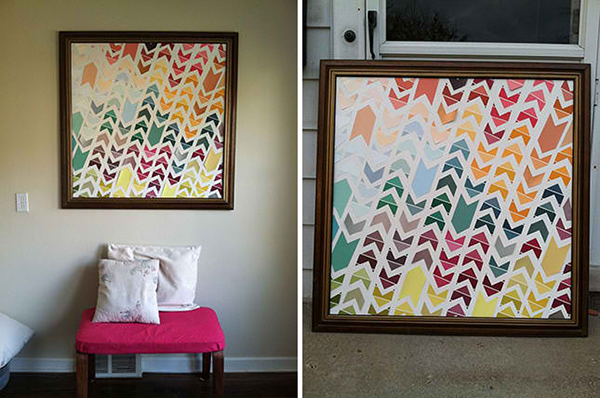 I love how this one turned out! It merely used paint chips but look the output!
10. DIY Duct Tape Canvas Art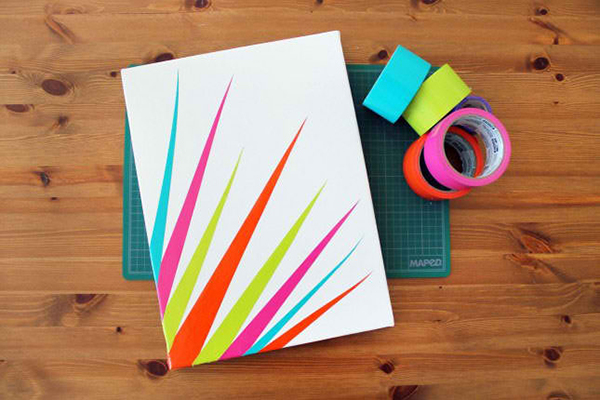 Nice right? Grab those duct tape and make a lovely wall art like this!
11. Threaded Heart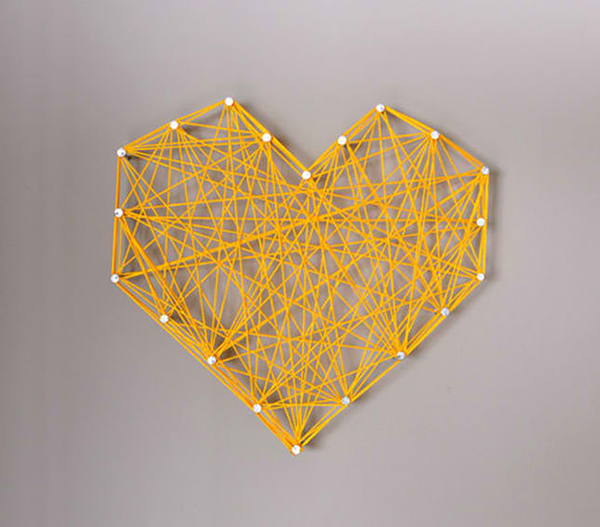 Nail your string art on the wall and have fun with those strings.
12. DIY Sputnik Chandelier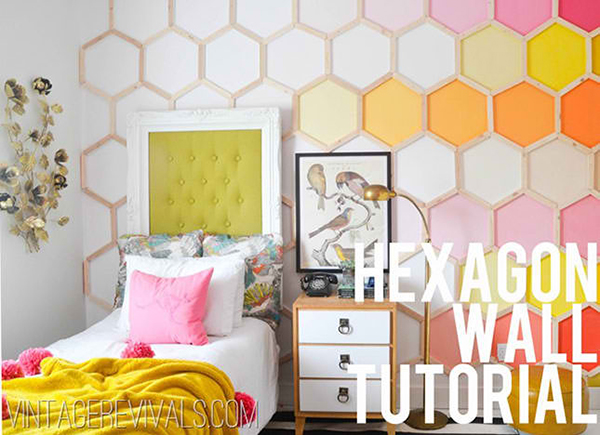 Another favorites with ombre honeycomb design. This one needs some woodworking.
13. Yarn Banner
Gluing colorful yarns can create lovely forms on the wall.
14. Paint Chip Heart Art
Look at what a paint chip looked like when punched into hearts and installed on a canvass.
15. Chevron Outdoor Wall Art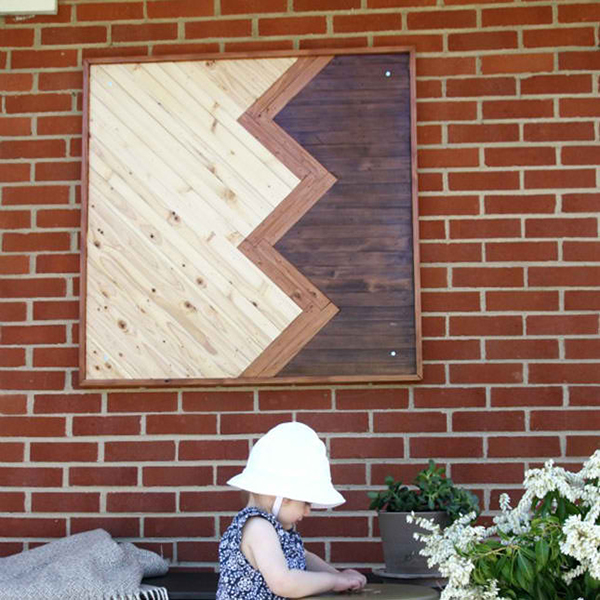 Who would expect that salvaged pieces of lumber can look this awesome?
16. DIY: Geometric Paper Backdrop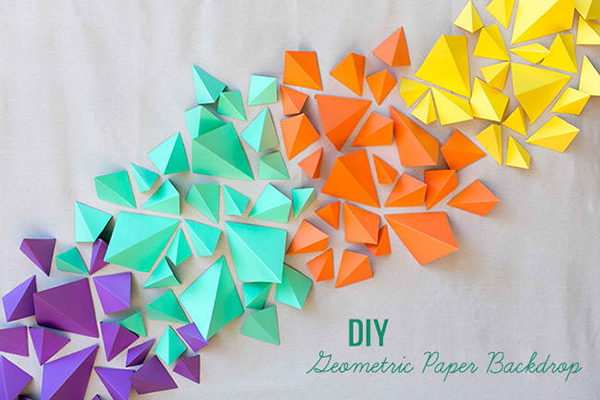 This is really cute and surprisingly easily! Just fold and glue papers and you'll get this effect.
17. DIY Geometric Wall Art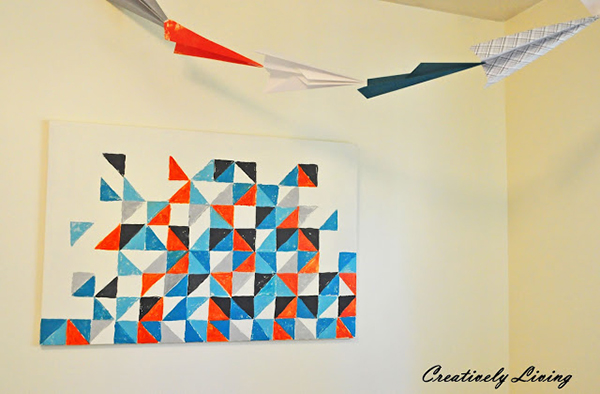 Creative wall art decor using paint and a sponge cut into a triangle.
18. DIY Project: Patterned Wall Squares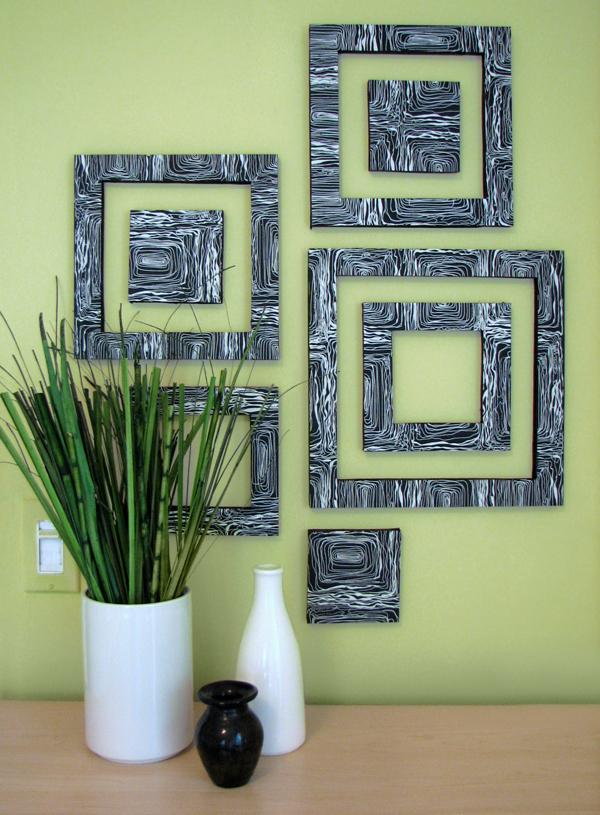 If you think this is an expensive wall installation, you are wrong. Check how this one is made.
19. Mosaic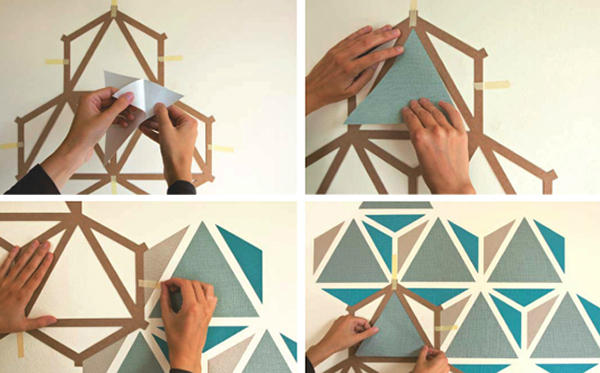 Nice, right? But this looks like you have a lot of sticking to do. But it will be all worth i!
20. Geometric Wall Art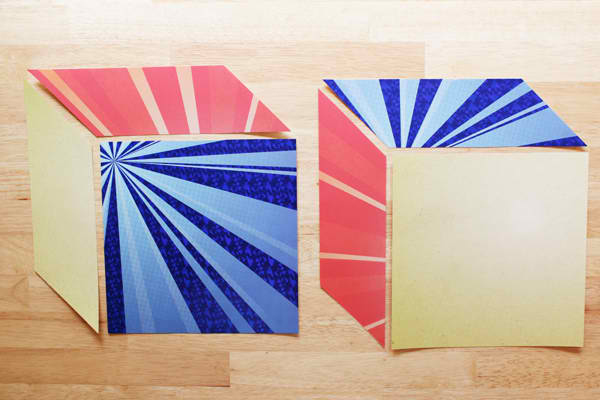 Give your wall art a 3D affect using different patterns of scrap booking paper.
Swoon! I really feel like getting my craft supplies and make one for my bedroom. This list is totally awesome! I even think this is one of the best DIY round-up ever because of the lovely and easy DIY wall art decors that are featured here. Which one is your favorite and which one would you try making? Tell us in the comment section below!