20 Contemporary Lighting in the Backyard
I missed creating lists about lighting – it has been a while. Today, I was encouraged to create a list that would showcase the lighting options consumers have in the market in terms of backyard lighting. This list is not a long one since we would only want to show you the basic ones we usually see in the backyards of our friends, relatives or even in our very own homes!
This is a list covering contemporary lighting we can see both in the market and online – since online shopping is quite a hit, we obviously see tons of homeowners who goes ahead and buys materials online and check them out in person or if not, they give the information to their contractors or designers to do purchases. Without much ado, let us altogether check out the list below of lighting in the backyard!
1. Architectural Bronze Landscape Path Light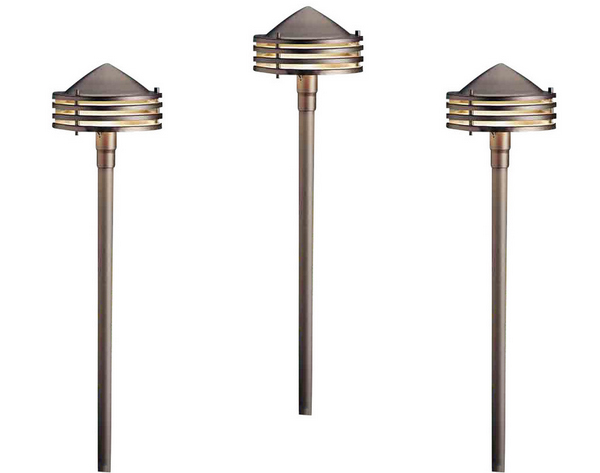 Design simplified. This path light sure was made for function without compromising the design.
2. Bio Ethanol Fireburner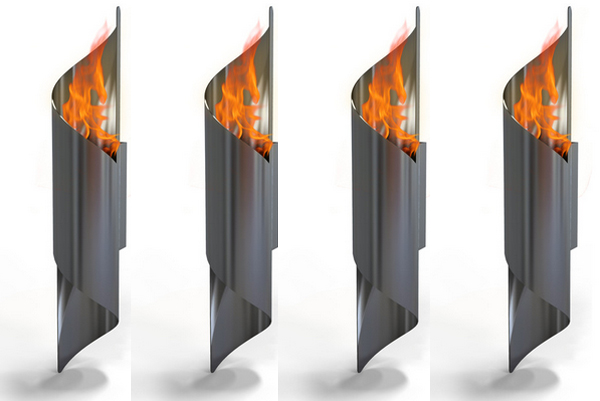 These create a beautiful, cozy atmosphere when used outside at night.
3. Celestial Pathway Light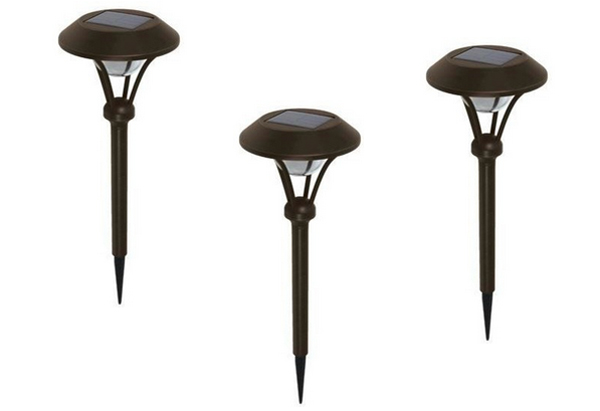 Celestial pathway light is made with plastic lens in oil and rubbed bronze finish.
4. Garden Tiki Torches Set
Survivors ready? When you're competing against your neighbors' garden style, you will definitely outlast, outwit and outplay with this pair of flames. A spiral stand of dark iron holds glass and copper reservoirs sure to fuel your standing and light your nights.
5. Hollywood Hills Outdoor Postmount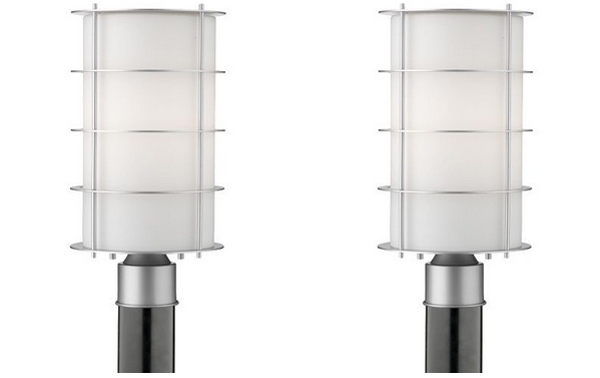 The Hollywood Hills Outdoor Postmount features White Opal glass and comes in Vista Silver or Deep Bronze.
6. Mini Copper Torches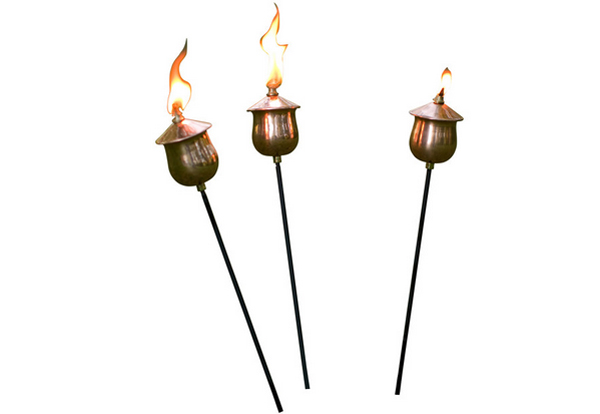 Here's a real torch song trilogy for your patio. Curvy copper pots hold fuel and wicks ready to light up the night, and are supported by black iron stakes sure to raise the heat. Get a few sets to make a coppery chorus.
7. One Light Nickel Path Light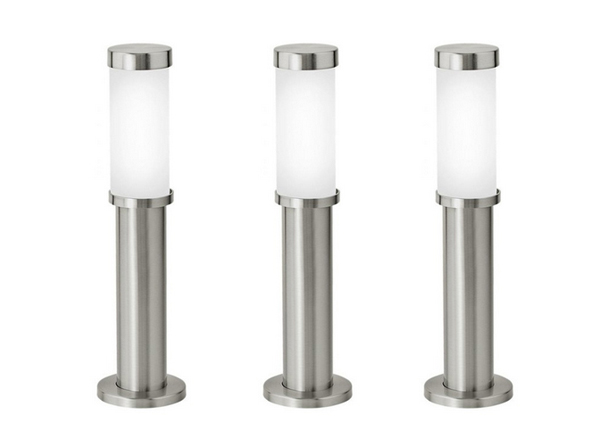 We always have that love for contemporary designed lighting – they are just lovely and interesting!
8. Orchos Garden Torch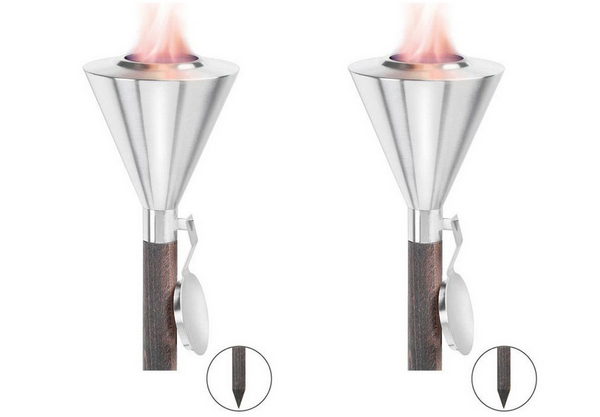 While playing with fire is foolish, arranging the effect of flickering firelight is serious fun. You will find that these statuesque torches make a magnificent and highly dramatic presence around your pool, patio or garden.
9. Outdoor Lawn TiKi Stainless Steel Torch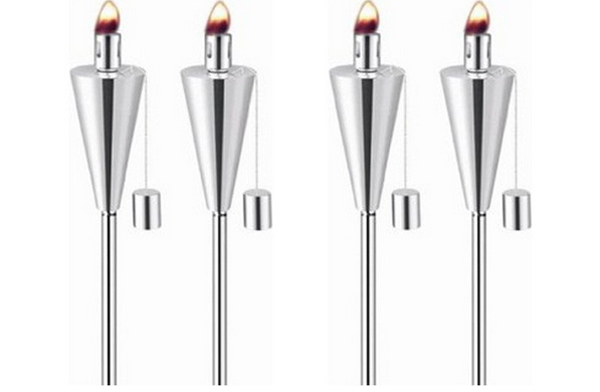 At 65? tall, the stainless steel contemporary designs of the Anywhere Garden Torches™ will light up and add style, sophistication, and ambiance to any outdoor space.
10. Pole Lantern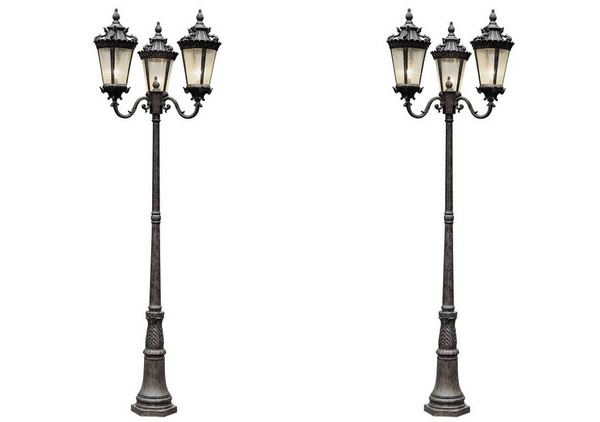 The warm light that shines from the seeded glass lanterns and the patina finish will make this lantern look like it's been working hard for you for years.
11. Reef Outdoor Post Lamp, Victorian Bronze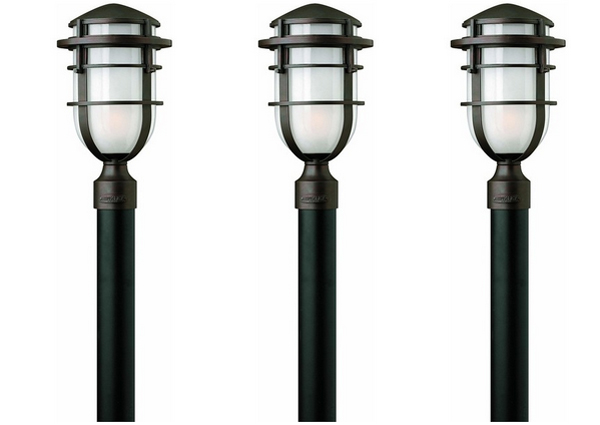 Transitional Outdoor Post Lamp in Victorian Bronze with Clear Sandblasted glass from the Reef Collection by Hinkley Lighting.
12. Single Coach Lantern Planter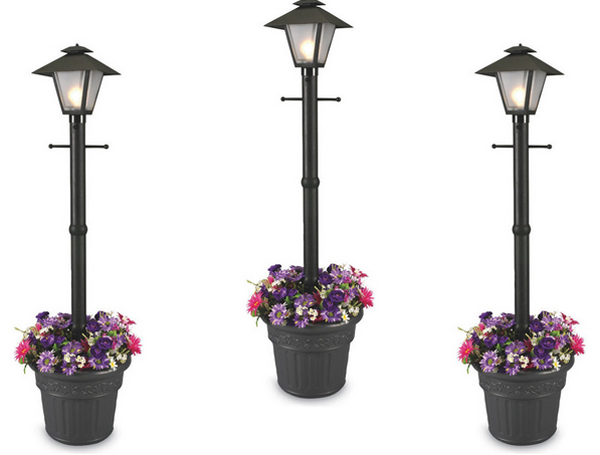 Coach Lantern Planter belongs to Cape Cod Collection by Patio Living Concepts Design inspired by turn of the century gas flame lanterns. This electric waterproof lantern planter features frosted bevel panels, black resin construction and cast iron colored resin planter base.
13. Small China Hat Area/Path Light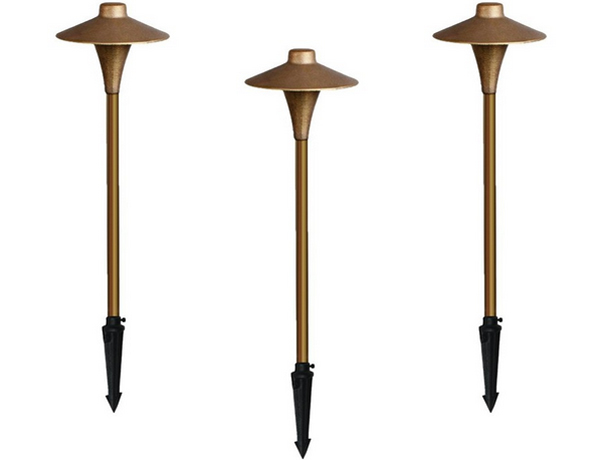 This rugged solid bronze path/area light provides a soft glare free illumination.
14. Solar Powered Tiki Torch Path Light Multicolor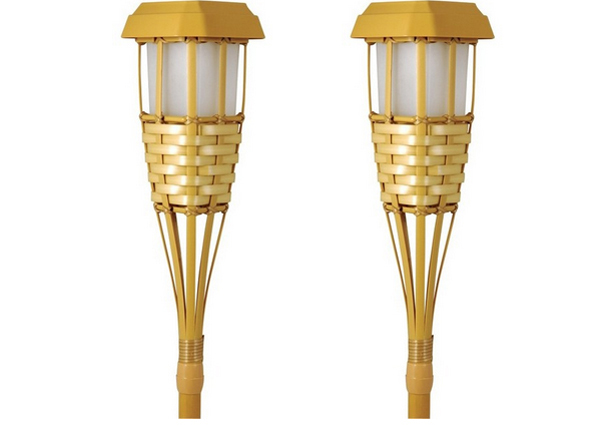 Your backyard will be luau-ready with Moonrays' Solar Powered Tiki Torch Path Light. Made with plastic and bamboo this torch is a safe alternative to oil-based torches. The two LED lights one solid and one flickering realistically mimic a torch's flicker.
15. Trellis Outdoor Floor Lamp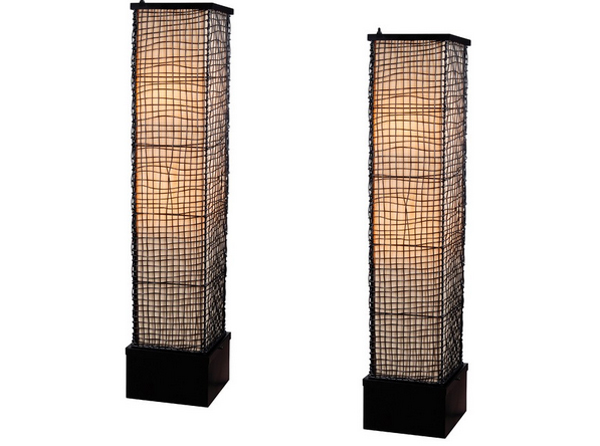 Surrounded by an artfully woven outer mesh of wire is a glowing, luminous monolith. Trellis celebrates texture and form and is weather safe and durable.
16. Landscape Path Light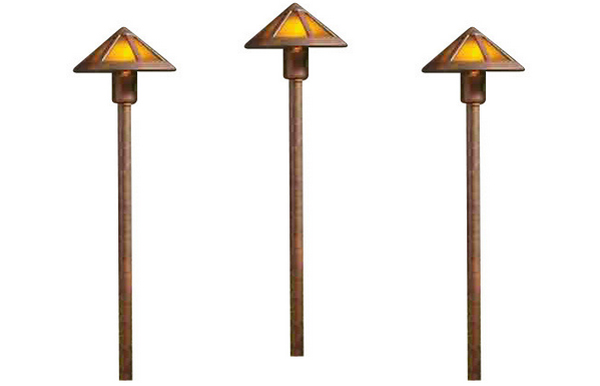 Mica glass was used to glamorize this stunning path light!
17. Larkin Estate Bronze Landscape Path Light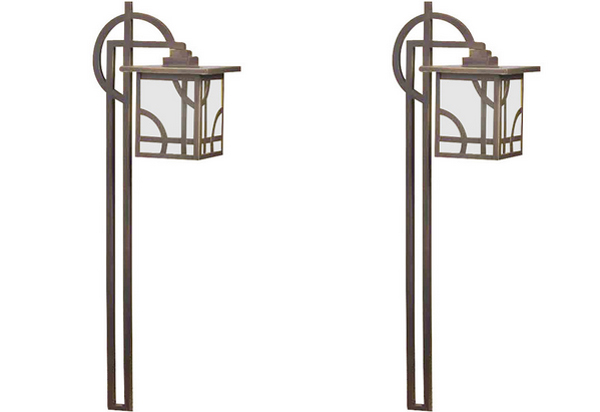 This is one sophisticated example of a contemporary designed path light intended not only to light the way but to beautify it too!
18. LED Path Light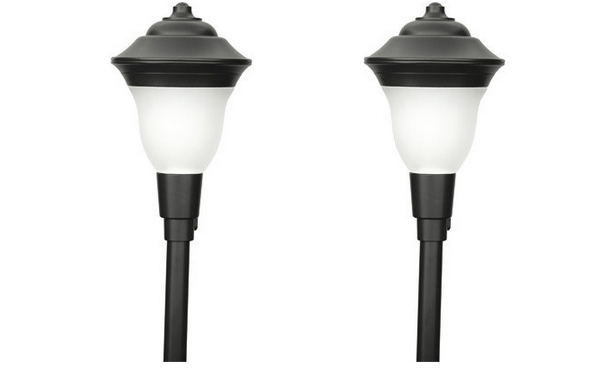 Small path light but definitely efficient!
19. Modern Solar Path Light 2 Pack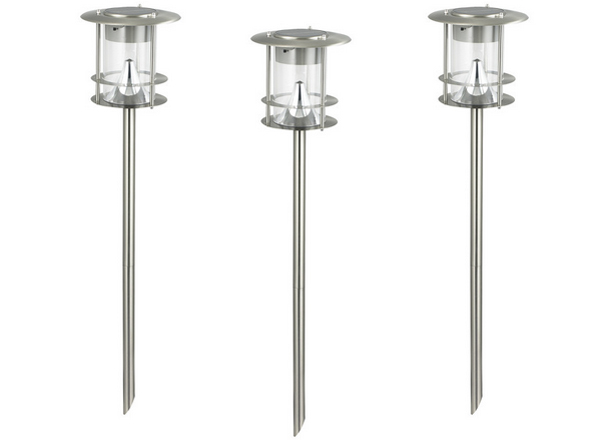 Illuminate your outdoor space with this impressive solar LED path light! The BTR Modern Solar Path Light offers a modern and energy-efficient way to light your exteriors such as your garden, pathways, etc.
20. Solid Copper Low Voltage Path Light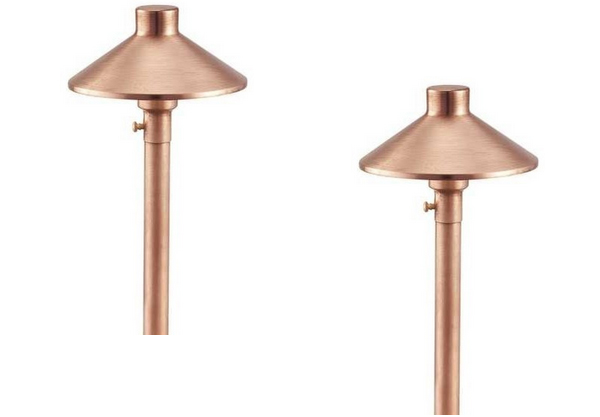 Raw Copper will age with time, first to a brown, then to verde patina. Aging may be dramatic or slow, even or un-balanced. It's a natural process.
So, there you have it guys! There are a couple of designs that are very simple, maybe even too simple – but with most outdoor or backyard lighting, beauty is the last priority of designers – but then again, you have seen a couple of pictures of backyard lighting options that are pretty too, right? It all boils down to function or beauty? But then again, who wants to compromise?