20 Elegant Sconces That Will Illuminate Your Bathrooms
It is always an obvious thing that every part your house needs to have a lighting fixture. I know everyone is aware how useful and important it is. Lighting fixture comes in different designs and types, but no matter how they would differ from one another they still have a common denominator, they serve to be the light and beauty of your house. If you know how to lighten up your rooms then you know that sconce is one of the perfect lighting fixtures that you must add into your rooms most especially for your bathrooms.
Sconce is one of the many types of lighting fixture that is commonly used inside and outside the house. Usually, it does not have a base and it is attached into a wall in such a way that this serves as the support for the lighting. In addition, the light that is produced by the sconce is usually focused upward, but not all the time. In the beginning of modern era sconce was often used to light hallways and corridors but nowadays, it also used to lighten up and add style into bathrooms. It may be observable that bathroom beautification is listed last during home decorating. But most of the time bathrooms got the most beautiful designs among others, most especially when you get to choose a perfect lighting fixture.
1. Meyda Tiffany Bathroom Wall Sconce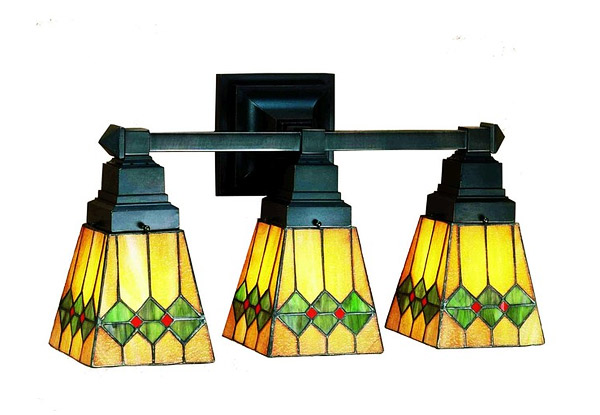 This scone lighting is designed with a stained glass shade that looks stylish.
2. Latitude II 1 Light Wall Sconce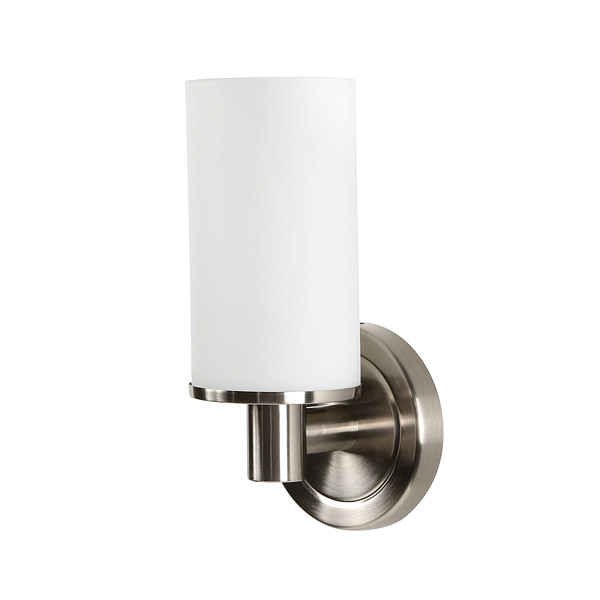 This light sconce is wall mounted. A single sconce can be boring so try to pair it to give a brighter bathroom.
3. Crystal Rectangular Bathroom LED Wall Sconces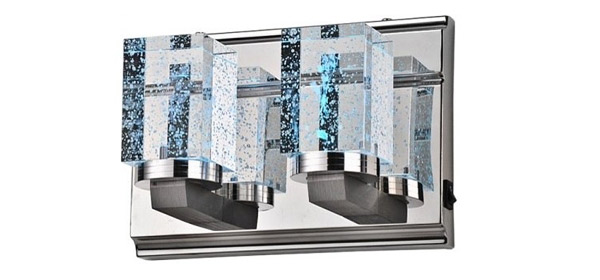 This wall sconce comes in a 2 light style which is equipped with LED Light to bring finer lights.
4. Wall Sconce with Crystal Accents and Polished Chrome Steel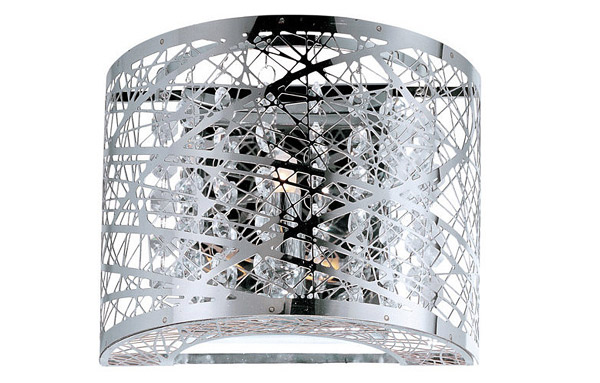 This wall sconce is a perfect adornment for your bathroom that offers a radiant glimmer of ancient riches.
5. Crystal Square Shade Wall Sconce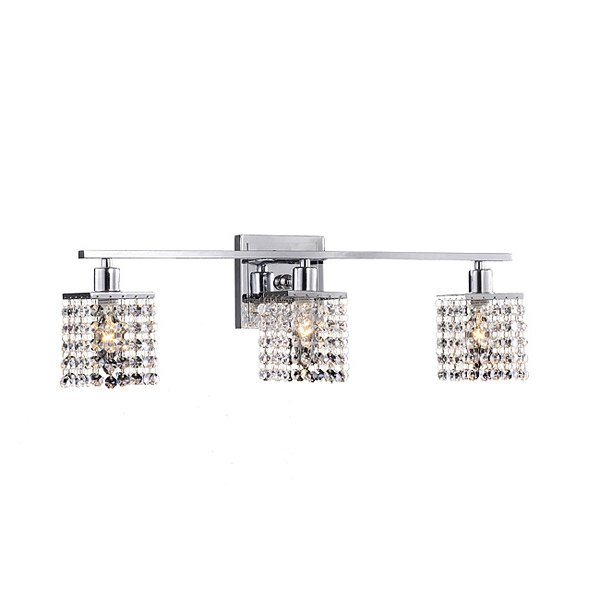 This attractive wall sconce features a sturdy iron base and a chrome finish. It looks great in as a bathroom decor.
6. Victorian Reversible Bathroom Sconce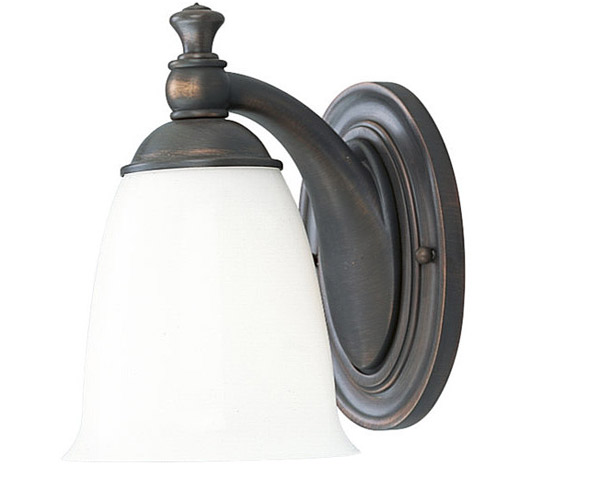 This stunning and classic wall sconce can be mounted either in an up or down position.
7. Apollo 1 Light Wall Sconce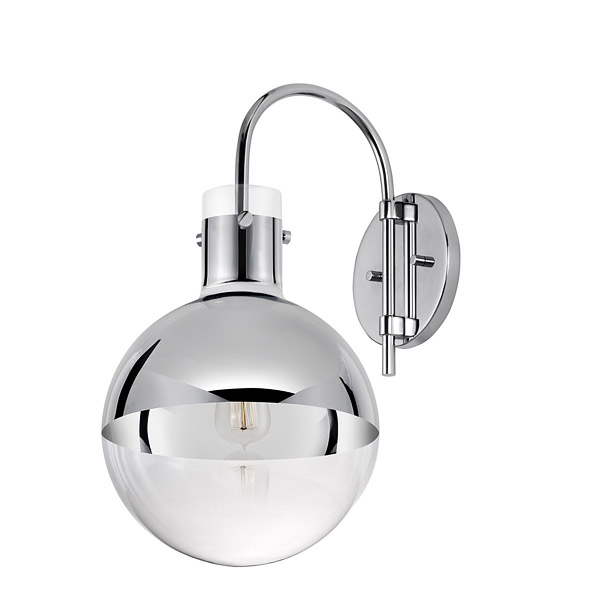 This stylish wall sconce comes as a chrome finish and its shade is made from a glass material.
8. Mercury Glass Wall Bath Sconce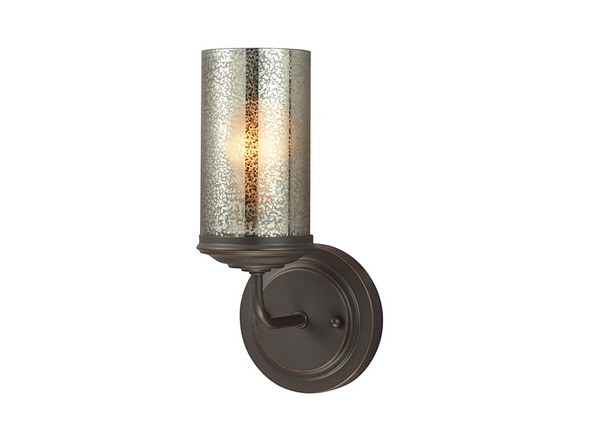 This elegantly simple light fixture can also be installed in an up or down position. Its cylindrical shade is made from a mercury glass that adds modern detail.
9. Sunflower Bath Sconce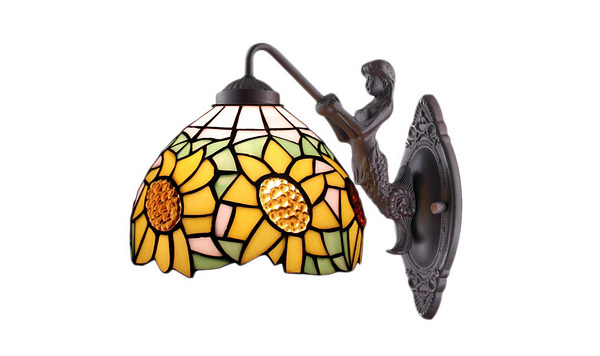 This is a perfect expression of tireless style and modern beauty. This wall sconce gives a glowing soft color.
10. Hallan Single-light Wall Sconce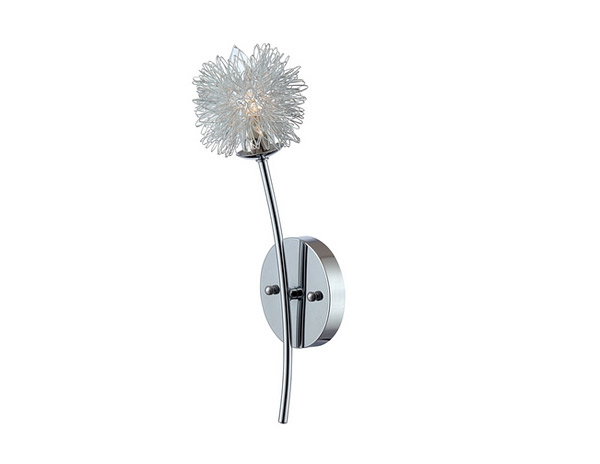 This single light wall sconce is designed with a chrome finish and aluminum hardware wire shade.
11. Wave 1 Light Wall Sconce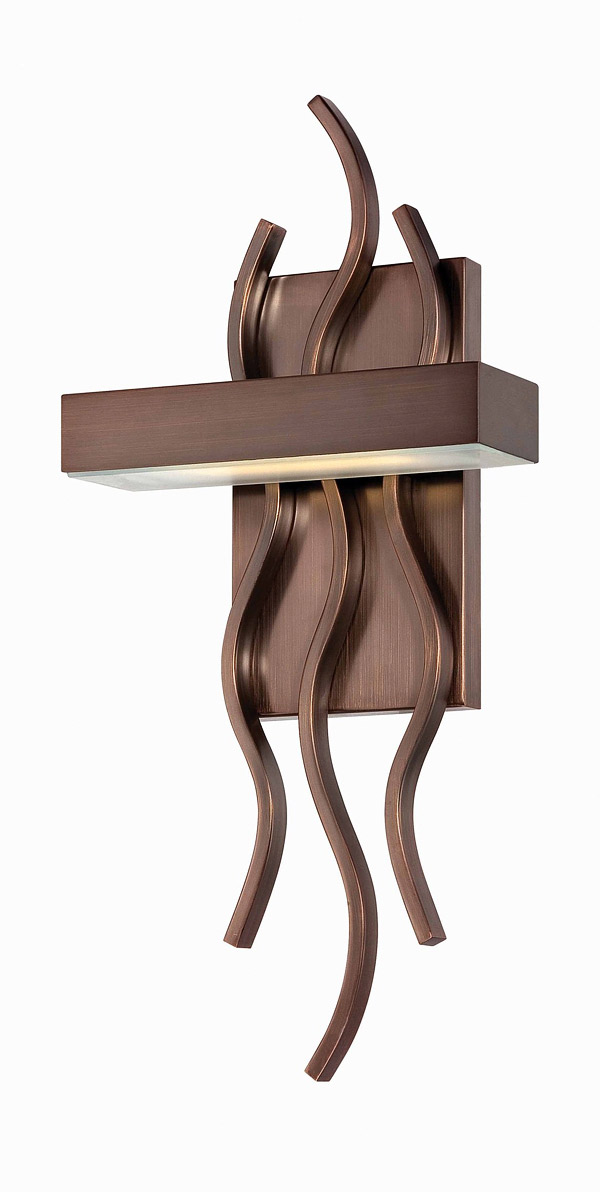 The design of this sconce displays like travelling waves, it got a very unique style.
12. Brandon Nickel Plated Wall Sconce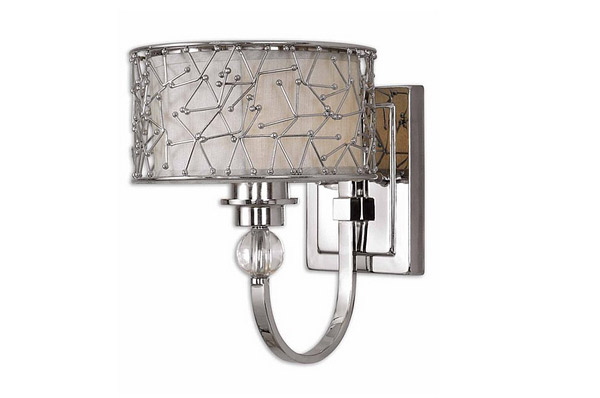 This lighting fixture showcases with a crystal detail design that will give contemporary style in your bathroom.
13. Gilbert Bath Wall Sconce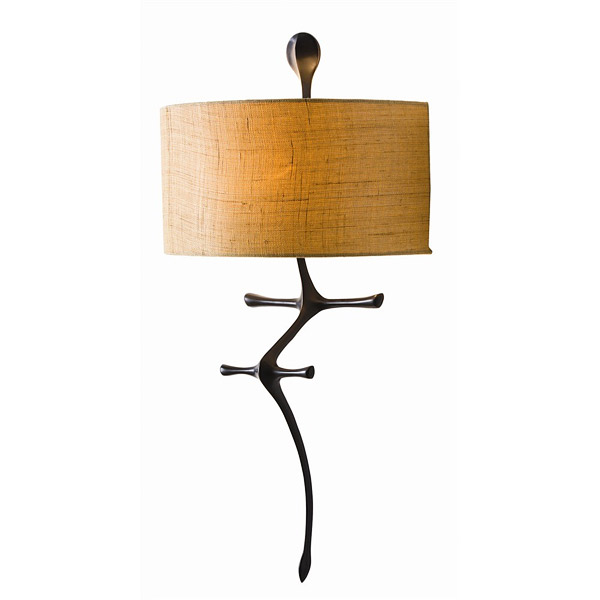 This attractive wall sconce is made with bronze iron and has textured linen that got a very unique design.
14. Tofino 1 Light Wall Sconce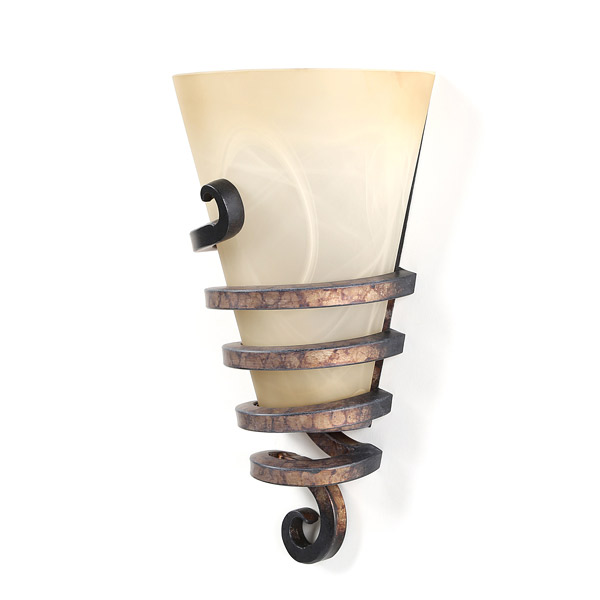 The style of this bath sconce will surely turn the look of your bathroom into a rustic feel.
15. Campania 1-light Brushed Nickel Wall Sconce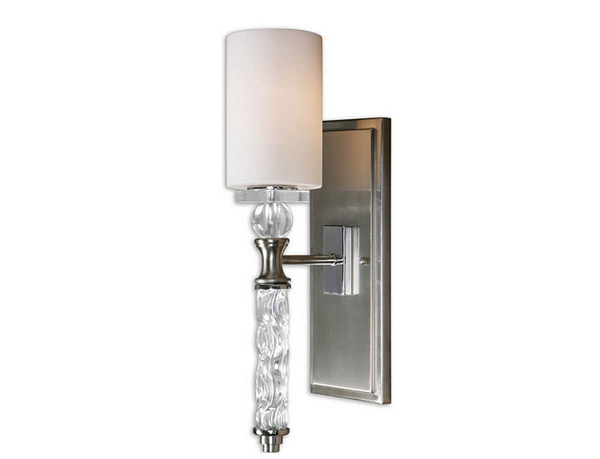 This one-light is designed with a brushed nickel plated details with a carved glass body with crystal accents.
16. Molecular 3 Light Wall Sconce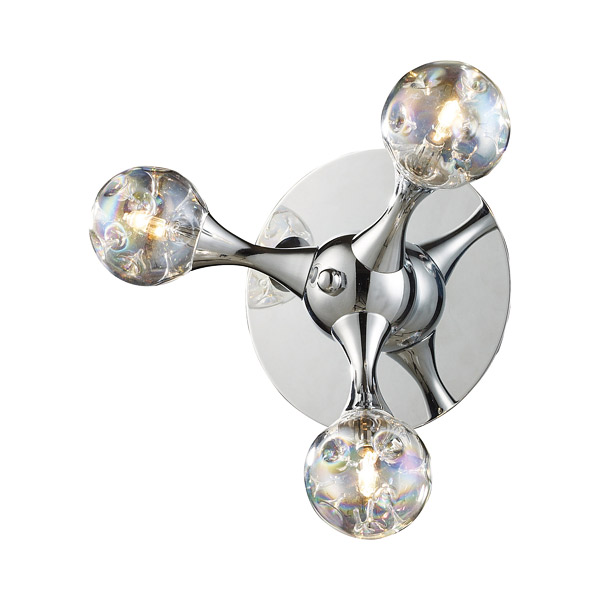 This wall sconce got a fantastic design resembling the structure of a molecule.
17. 1 Light Chrome Crystal Wall Sconce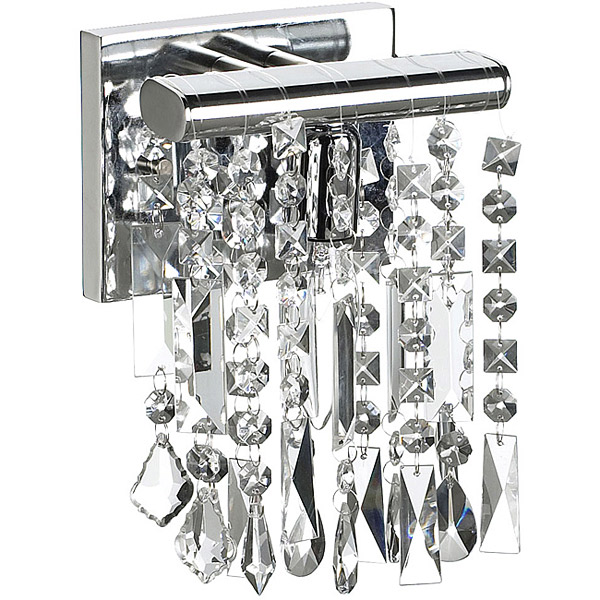 Your bathroom will surely look elegant with this bath sconce that comes with a seven glittering strands of crystals.
18. Rings 2 Light Wall Sconce
This bath sconce is made with chrome finish and a frosted glass shade.
19. Heritage 1 Light Wall Sconce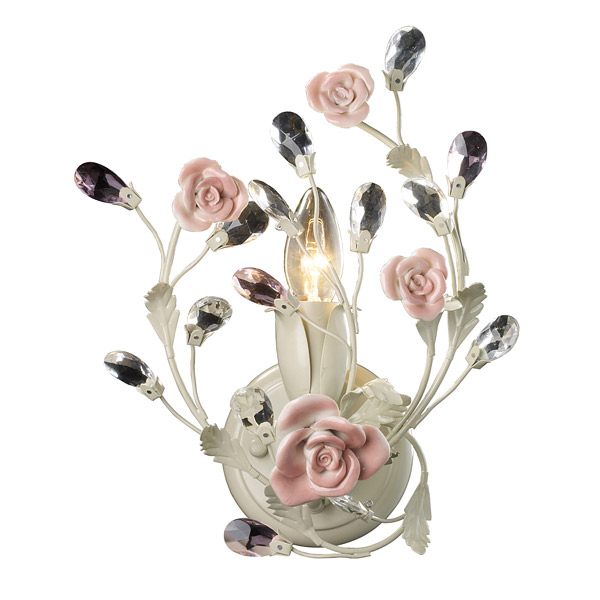 This sconce is inspired by an England first porcelain manufacturer. It is designed with cream finished branches and accented with crystals.
20. Single-light Chrome Wall Sconce with Clear Glass Shade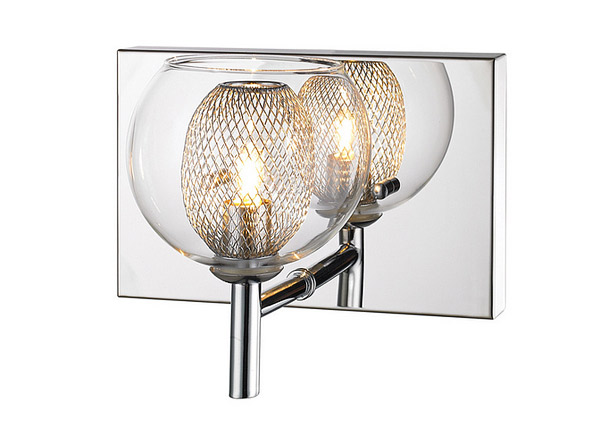 Give your bathroom a touch of art with this elegantly designed bath sconce.
It would be apparent that any decor inside a room would not look remarkable even if it was expensively bought once it is not accented well with a perfect lighting fixture. So if you wanted to design your bathrooms effectively then all you need to consider is to choose a lighting fixture that would expound the overall beauty of the area.