20 Radiant Designs of Bathroom Vanity Lightings
Bathrooms are considered to be our personal sanctuary for it is a room allotted for our personal hygiene. A bathroom is a multifunctional space, its versatility moves from being utilitarian or pragmatic to a soothing retreat after a long-tiring day. But do you know it is nice to start a day when you get to enter to your bathroom and then you are welcomed by the glowing lights of your bathroom vanity? Lighting fixtures inside your bathroom is a very important piece that would enhance the design of the area and also would bring a dazzling glow to our faces when we peek near the bathroom vanity.
I know that bathroom vanity lightings tend to be ignored but for your information you must pay attention to this. Bathroom vanity lights are elegant and ultimate key to have a room that can be breathtaking. Totting up vanity lights can also endow enlightenment in any bathroom vanities or walk-in closets and other mirrored areas. It is also most especially needed in areas where the broad light supply is not enough to brighten up the entire room. Given that bathroom vanity lights have many great purposes, it may also be very helpful for girls who put on make-up making it easier for them to apply with a brighter mirror.
1. Picasso Brushed Nickel 3 Light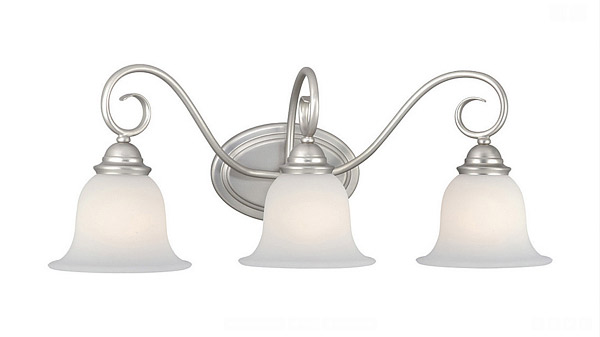 The light comes in three bulbs that will give a very vibrant shine to your bathrooms.
2. Lighting Fronts Fountain Wall Sconce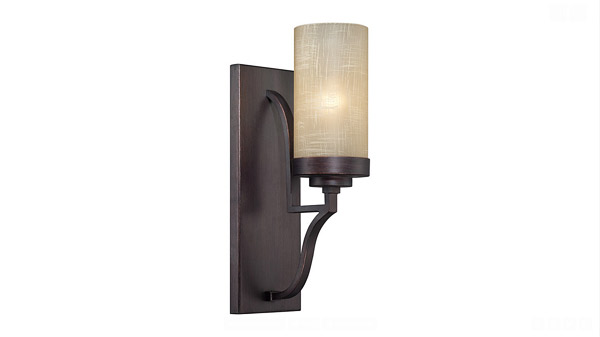 The shade of this wall sconce is made from antique linen that will fit perfectly with an antique vanity.
3. Facet 3 Light Bath Bar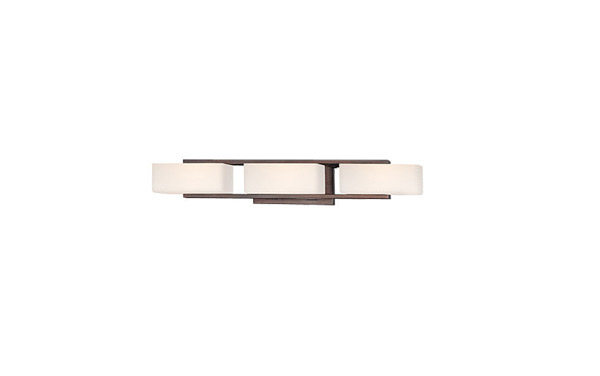 Install three pieces of these to your bathroom vanities and surely it give a different glow.
4. Cubism 1-Light Wall Sconce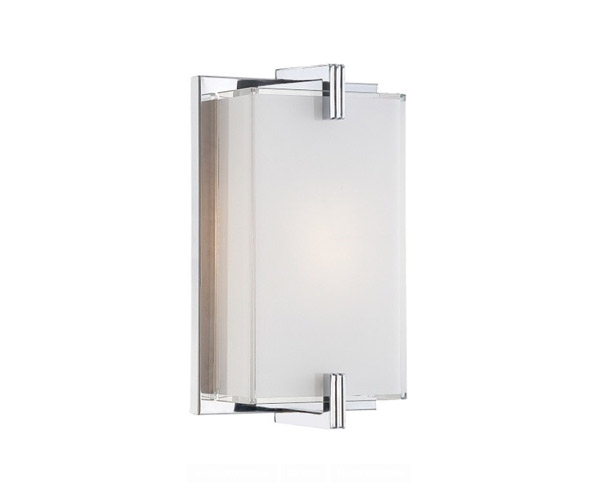 This wall sconce shows a simple geometric shape that is captivating and timeless fixture for your vanity.
5. Jewel Box 4-Light Bath Bar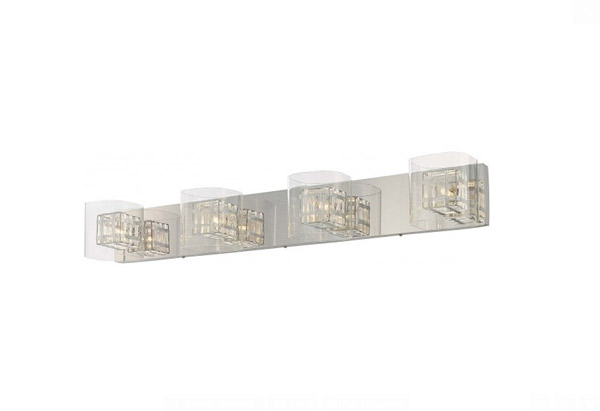 This looks very very fashionable displaying a contemporary design.
6. Palais 3 Light Bar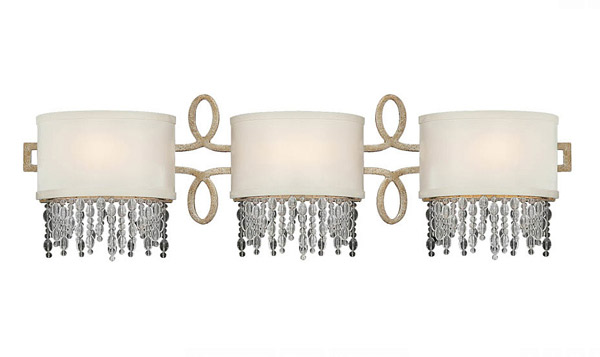 This got a romantic style where the mixture of the glittery crystals adds a sparkling glow.
7. Dvi Lighting Two-Light Vanity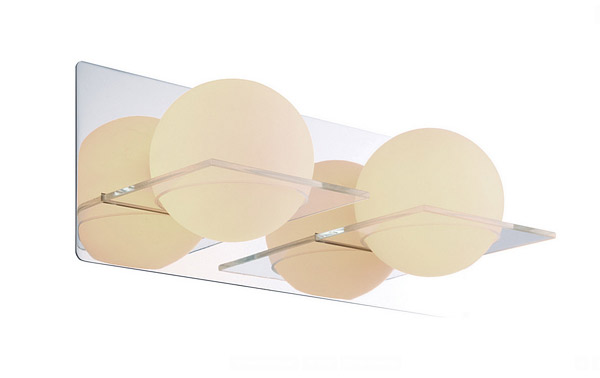 This is perfect for a bathroom that exhibits a modern design, made from an opal glass with chrome finish.
8. Oak Vanity Fixture with Trim-Polished Brass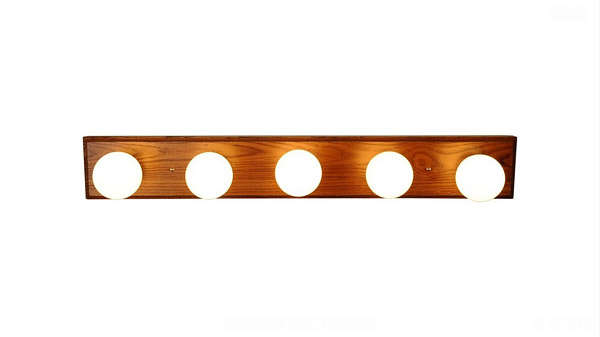 The style is perfect for an oak or wooden vanity, the design of each will give a beautiful look.
9. Ellipse 6 Light Bathroom Vanity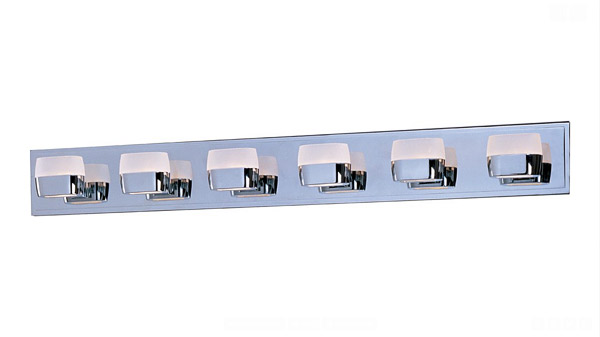 Your vanity area will surely glow beautifully with this six lights fixture.
10. Livex Westfield Bath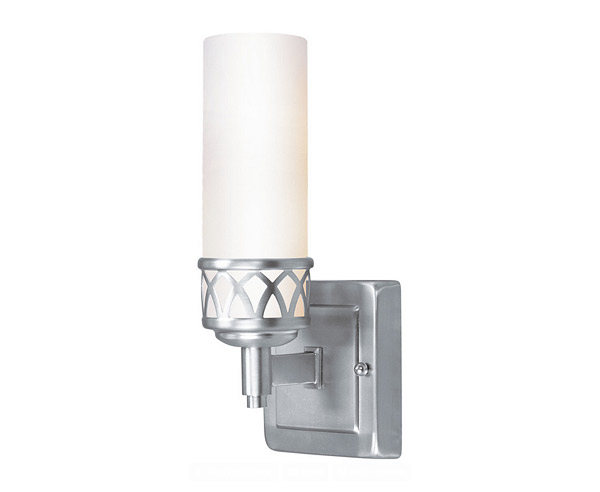 This vanity lighting is made from brushed nickel and shaded with white glass that looks very chic.
11. Vaxel Lighting Glacier Contemporary Vanity Light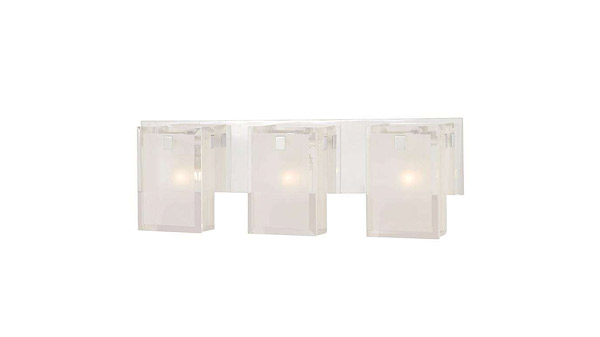 This fixture is showing a contemporary look, finished in chrome and made from beveled glass that shows a sleek design.
12. Bathroom Mason Jar Triple Vanity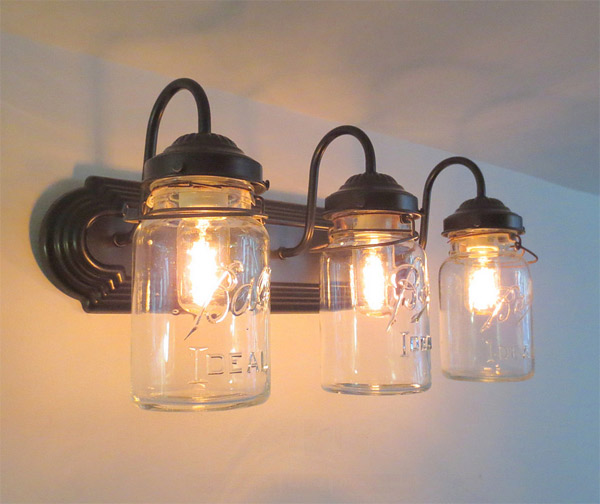 This vanity light is very creative in style and gives a rustic feel to your design farm house.
13. Hinkley Lighting Plantation Traditional Bathroom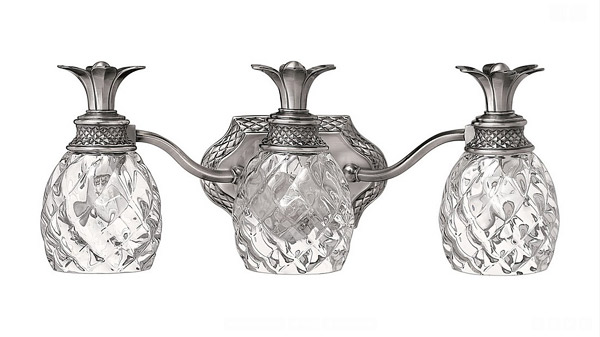 The shape of this vanity light is very unique, it shows a pineapple shape which is made with clear optic glass.
14. Brooke 3-Light Vanity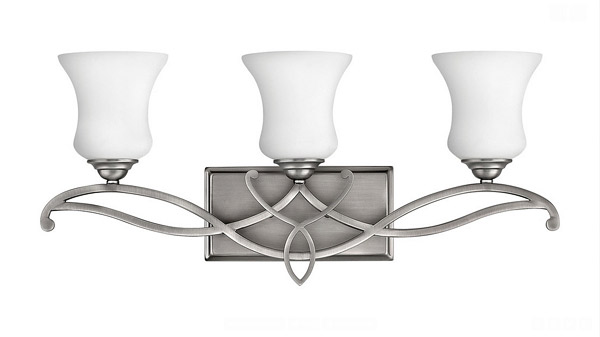 Fashion up your bathroom with this attractive vanity light made from antique nickel that gives a touch of elegance.
15. 4 Bulb Brushed Steel Vanity Strip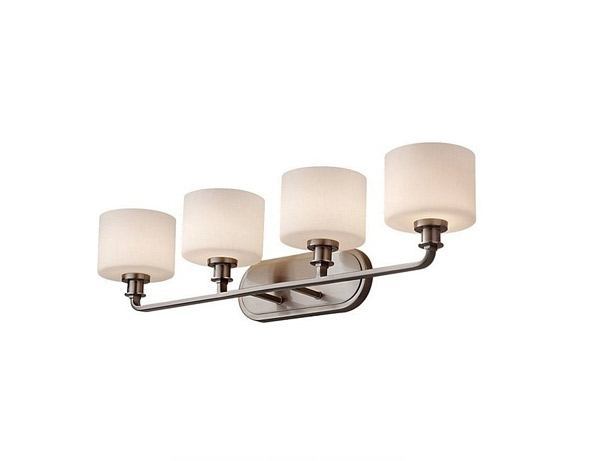 Light up your master bath vanity with this lighting that will enhance the ambiance of the space.
16. Access Lighting Solid Crystal 3-Light Vanity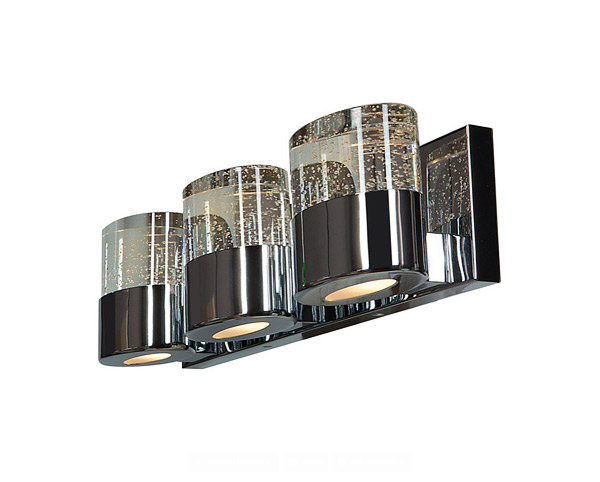 The design is cool and stylish! It looks very unique that will surely add a beautiful accent for the vanity.
17. Progress Lighting Rizu 1 Light Bathroom Vanity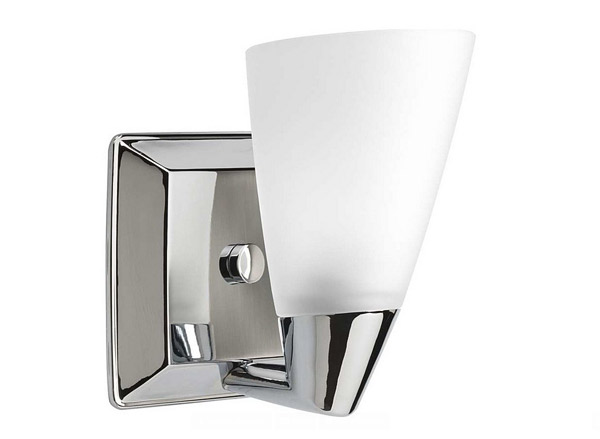 This one-light bath vanity fixture has an excellent geometric design that offers a fun and flirty shape.
18. ET2 Light Bathroom Vanity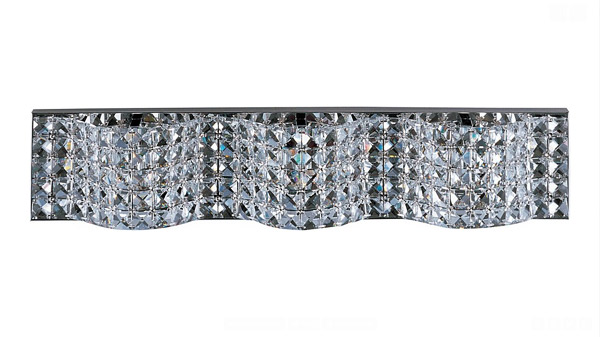 Your master bath will surely look grand and rich with this crystallized glass vanity bar.
19. Minka Lavery Light Bathroom Vanity Light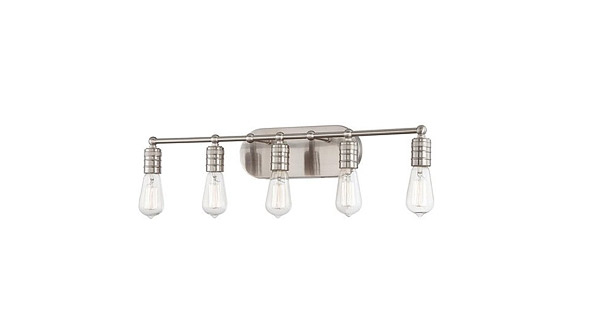 This is a pleasing design of a vanity light that may enhance an industrial look to you master bath.
20. Vortex 3-Light Bath Vanity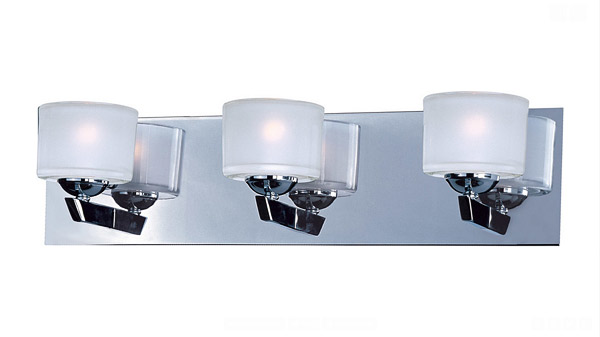 This large-scale vanity light will be a perfect masterpiece for your bathroom vanity.
Choosing a right bathroom vanity light does not necessarily mean that you need to go from one shop to another, actually all that matters is the style that you have or you most wanted would be possible. However, you must also focus on other parts of your homes and must also be concerned with the idea on how that area would have an inviting look.