15 Living Room Wall Decor for Added Interior Beauty
The living room is the place where you meet and greet guests. That is why homeowners make sure that the living room looks good and inviting. Because of that, designing a living room becomes one of the most important things that homeowners need to consider for a home. One way of decorating a living room is by using wall decorations. Wall decors come in different types and designs. They are also made up of different materials. Some can even be made by the homeowners themselves.
Living room wall decor can enhance the look of the entire living room. You will surely agree with this especially if you will see the wall decorations used by the designers in the pictures below. So, let us now take a look at various living room wall decor in different interiors and settings:
Living Room Wall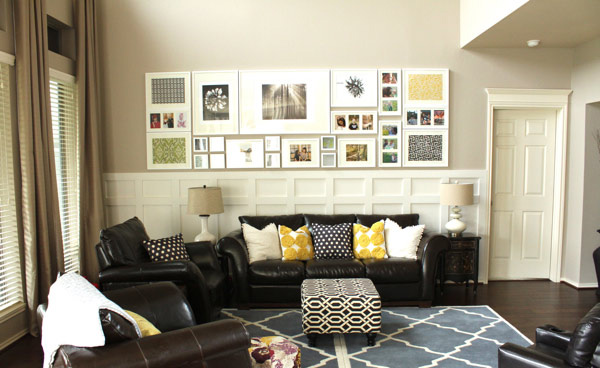 This wall decor is made up of different frame sizes. When combined together, you'll get a beautiful wall gallery like this.
Frames in Eclectic Living Room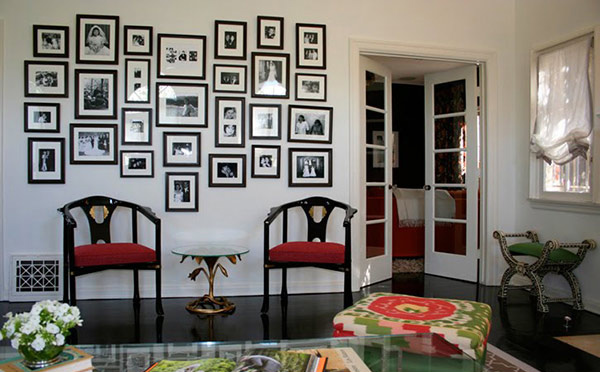 An artwork collage of black and white pictures framed in different sizes. This is a cheap yet great idea for wall decor!
Wall Mural for Home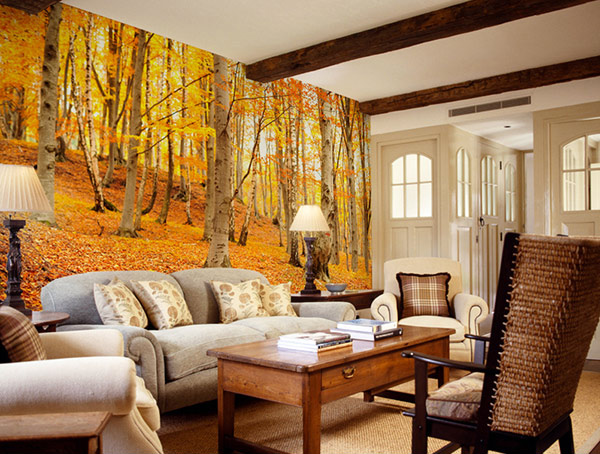 Add a unique environment to your living room with a wall mural like this one.
Mural Henderson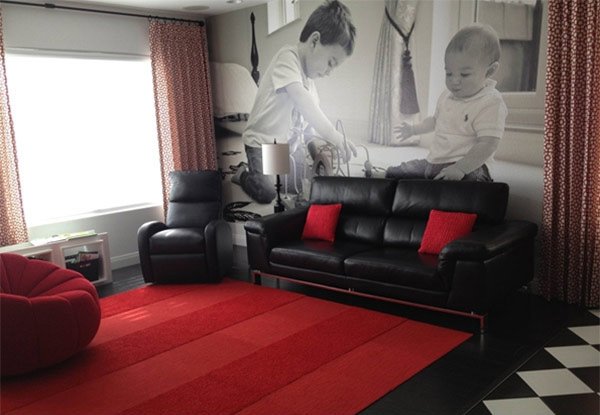 Blow up a picture of your kids and make it as a source of inspiration in your living room when placed as a mural.
Giorgetti Penthouse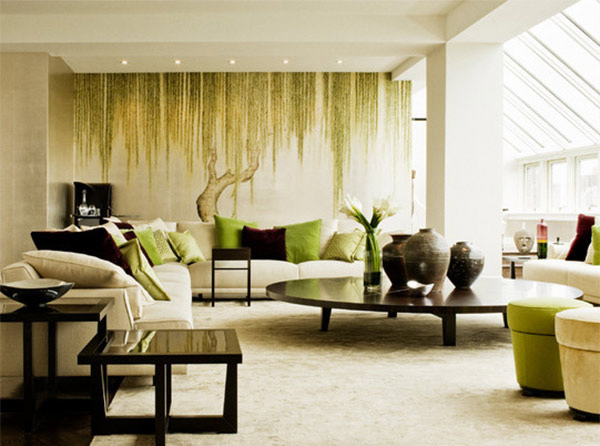 A head-turner in the living room giving it the type of ambience you need for a living room.
Parker Residence Wall Decor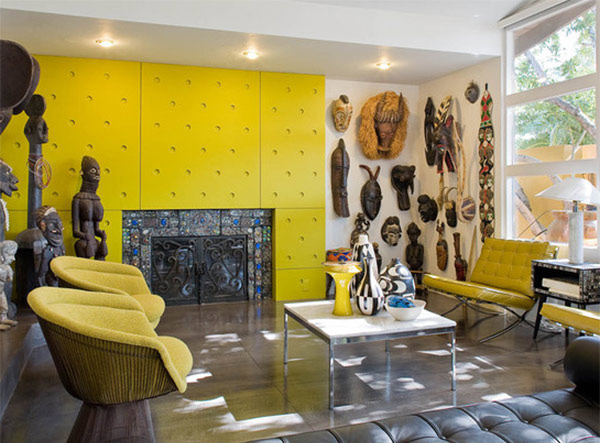 If you are a mask collector, why not use your masks as wall decor in the living area? It will surely look so great!
Twin Peaks Wall Masks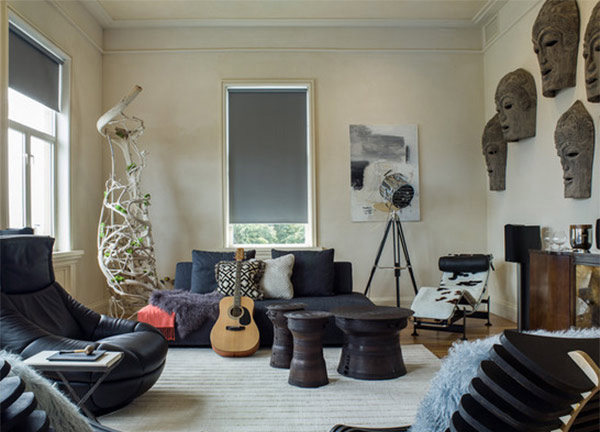 Tribal masks in the living room as wall decor is certainly unique.
Laguna Interior Wall Decor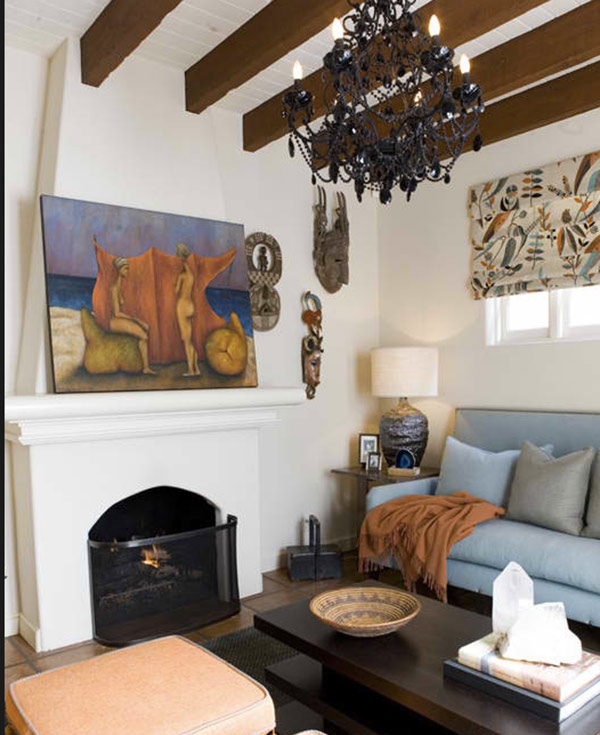 Why not mix some wall painting, wall sculptures and masks together to decorate the living room's walls?
Sunburst Wall Sculpture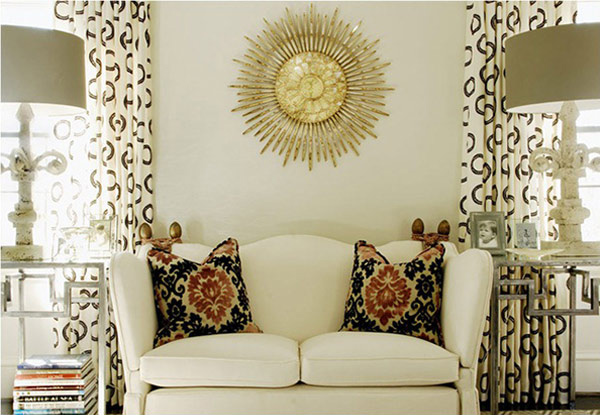 This living room is already beautiful but with the added wall sculpture that is sun-inspired, it seemed to illuminate the entire room with beauty.
Bernhardt Interiors Living Room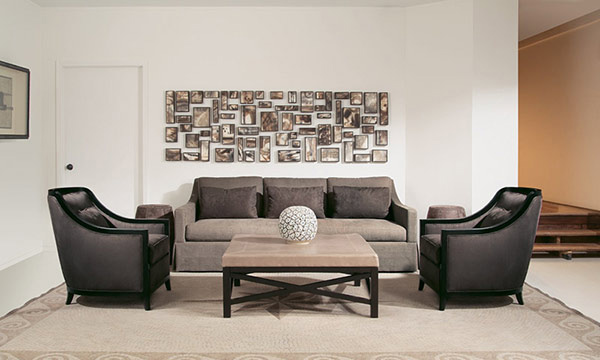 Metal wall decors that are artistically shaped and arranged to achieve the contemporary look of this living room.
Living Room Wall Painting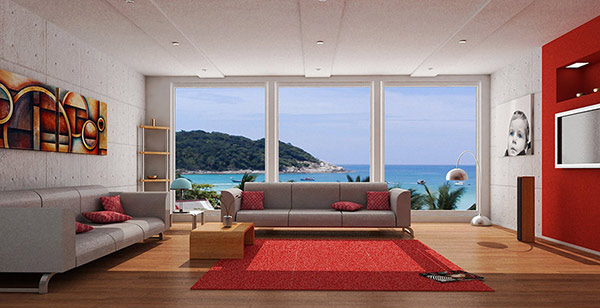 Place paintings that come in panels. Using this can also add a different twist to your living room especially if you have chosen a good painting design.
Living Room Wall Decor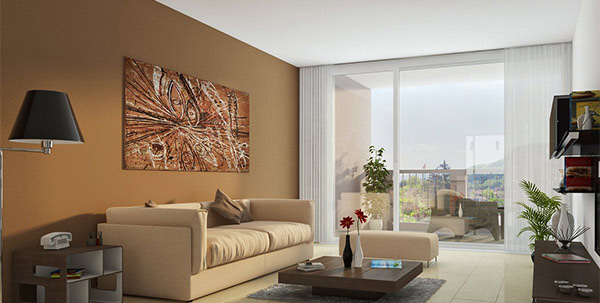 A huge painting can also be a good wall decoration especially if it speaks for your personality.
Ancient Wall Clock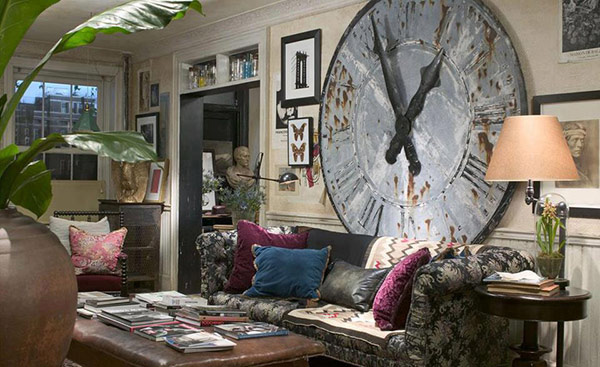 Modern clocks look good in an interior but a huge ancient clock can do a huge difference to your living room's look.
Driftwood Mirror Decoration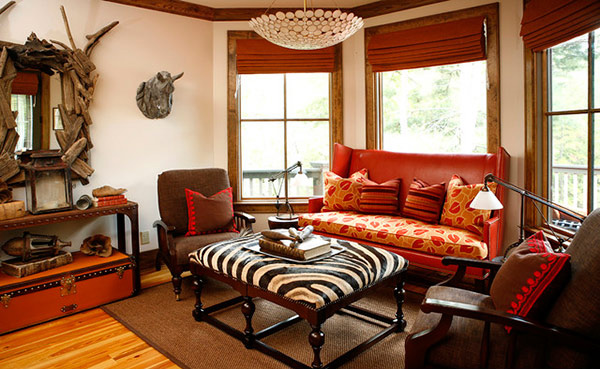 Mirrors are also one of the many wall decorations you can use. For this living area, the designer used a mirror that is decorated with driftwood.
Wall Decoration Living Area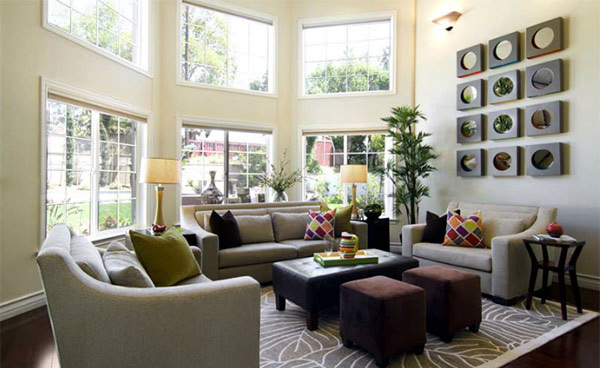 Aside from the beauty of this small living room, your eyes are surely driven to the wall decoration of circles and squares combined.
There are different living room wall decors that you can use. Some people who are crafty and creative make their own decorations. Aside from those that you have seen, you can also create monograms and other crafty stuff to add to your wall. You can also look into 15 Modern Wall Clock Designs Good for Wall Decor and get some tips on How to Buy and Choose Painting for Wall Décor.