15 Modern Wall Clock Designs Good for Wall Decor
You have just seen our showcase of amazingly unique wall clocks which could have wowed you on how the designers intelligently came up with designs like that. Their uniqueness could no doubt revamp your interior and make it look more beautiful. Isn't it amazing that even wall clocks that create a huge difference when we speak of design? That is why some clocks are designed to fit in a particular type of interior like modern clocks.
Modern clocks are minimal in style but are still unique and creative. Most of them use black and white shades but there are still others that come in different colors while maintaining the modern look. Well, let us take a look at these modern clock designs so you will know what we are talking about. Here they are:
Big Numbers Typography Round Clock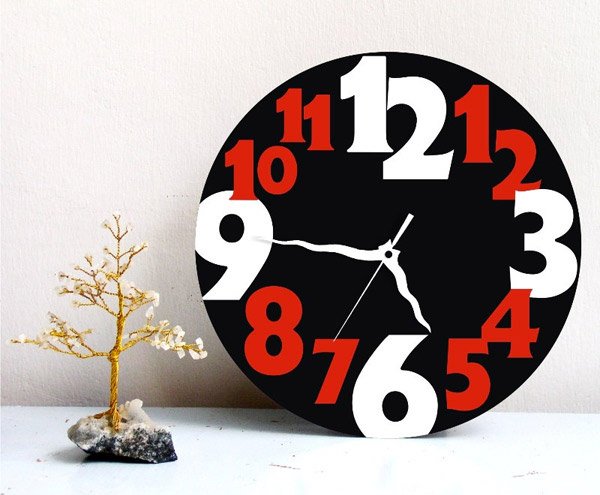 Interesting isn't it? The use of black, red and white gives this clock a beautiful and outstanding appeal.
Sunburst Clock Red Modern Wall Clock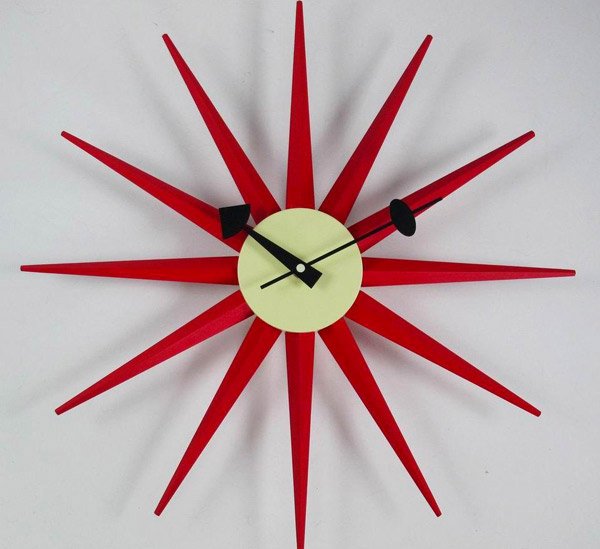 Coined from the sun, this one looked pretty with its red rays and would certainly be perfect as a decoration, too.
Outnumbered IV Modern Wall Clock
A clock that uses material cut-outs to depict numbers in a variety of ways -standard, written, and roman numeral.
Polyglot Clock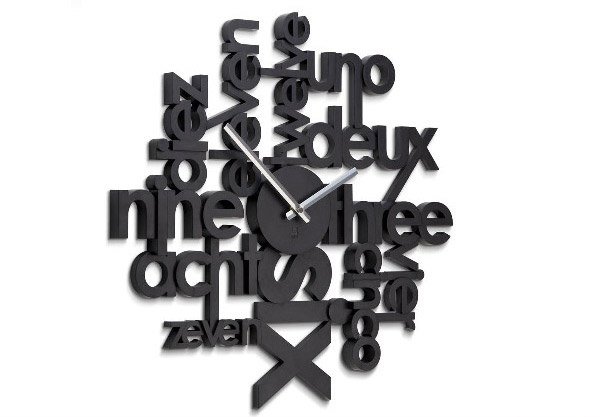 Instead of number figures, words is used here in different languages. This clock sure is linguistic!
Bubble Clox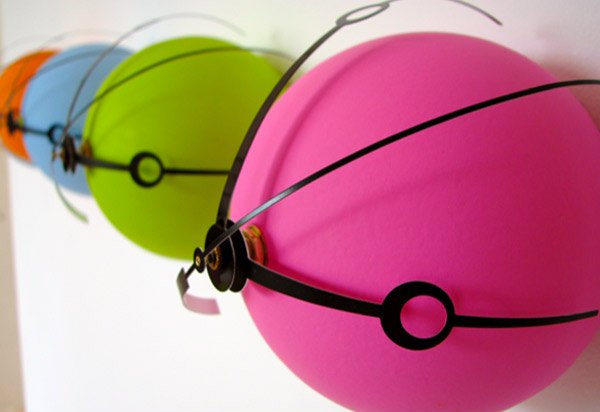 Beautiful and colorful bubble clocks that would make a good wall decor for your home.
Sweep V Modern Wall Clock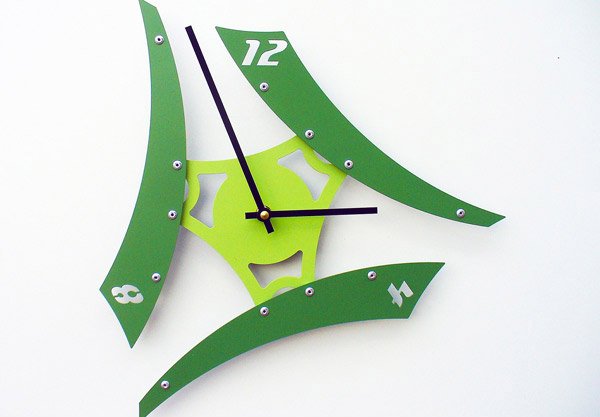 Talk about curves and green shades combined like what you can see in this modern clock.
Ultra Modern Stylish Wall Clock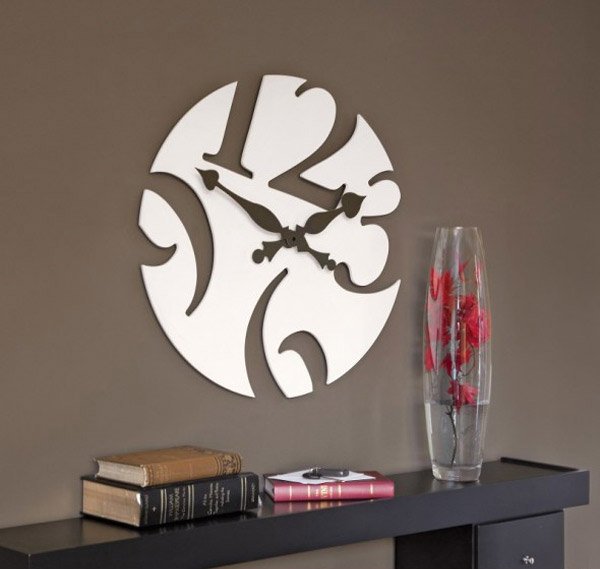 A circle with cut out numbers leaving those areas blank for a unique look.
Teardrop Clock Raspberry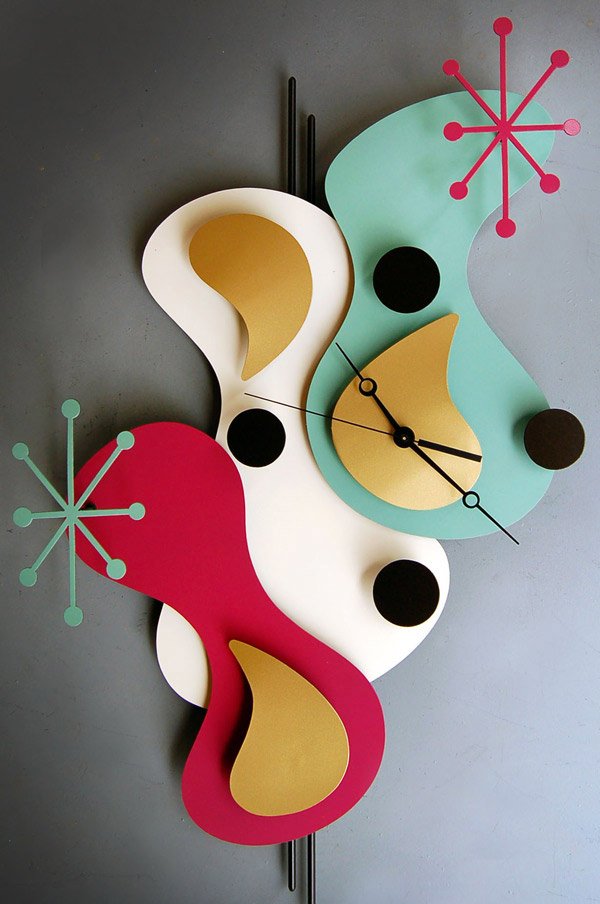 Modern designed clock with a little retro touch as it used different colors and shapes.
Style Wall Clock Pink White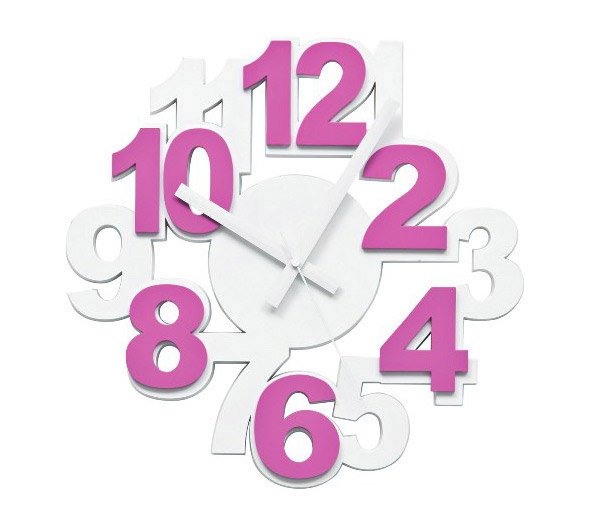 A 3D clock with numbers that seem to protrude in pink and white colors.
Bright Rainbow Typography Clock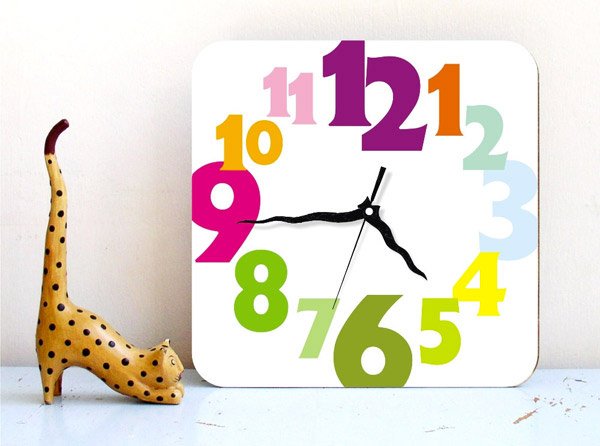 Bright rainbow colored numbers in various styles and sizes creating a beautifully designed modern clock.
Circular Multi-Coloured Wall Clock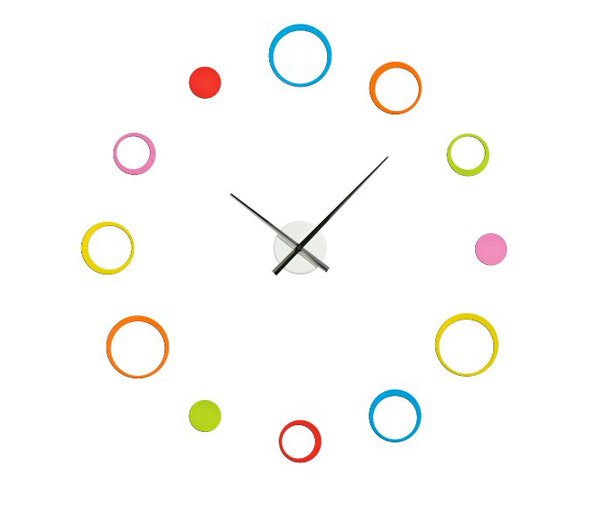 Colorful circles are your guide to read the time from this modern clock.
Colorful and Eye Catching Clock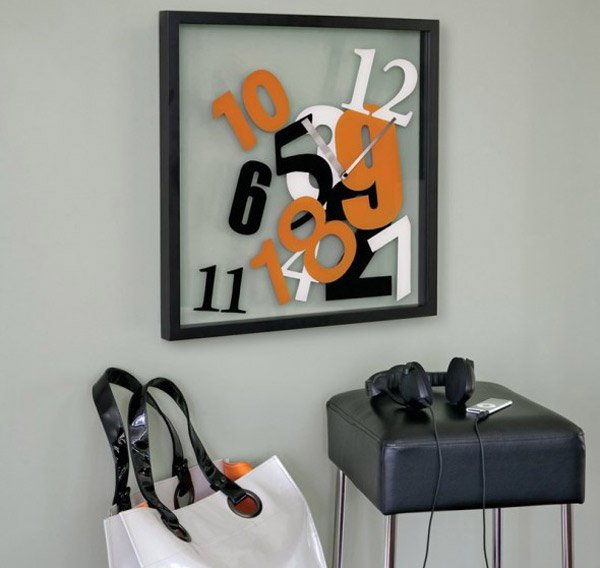 In different colors and styles, the numbers are arranged creatively while enclosed in a black frame.
Cut-out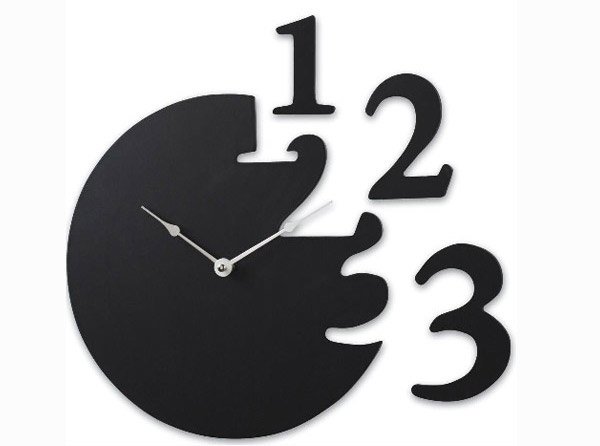 Numbers seemed to be cut out from the circle of the clock and are placed in a distant from it.
Sun Wall Clock Sunset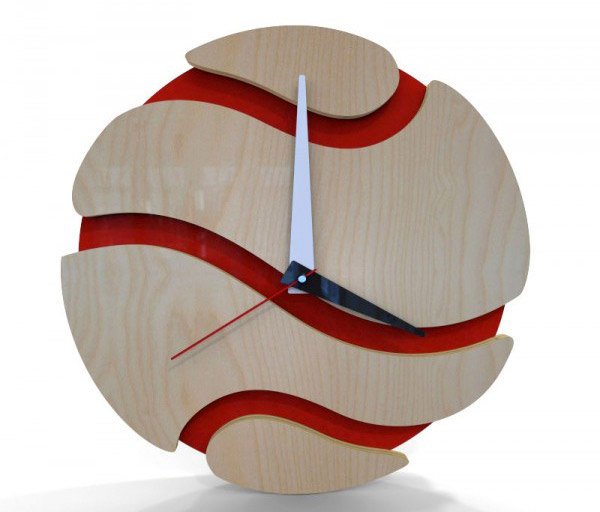 Sun inspired clock with curves made from wood in red color.
Abstract Modern Clock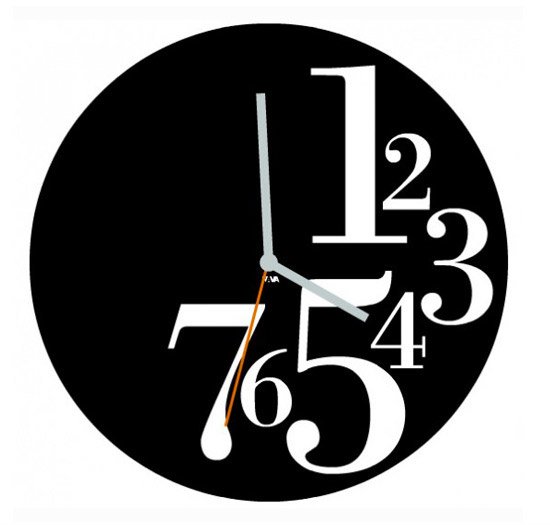 Numbers in different sizes on one side of the clock is used to make this one look unique and abstract.
So, there you have it! Modern clock designs that may have simple touches yet were very unique and creative. The designs above shows us that one doesn't need to add elaborate colors and styles in order to come up with an attractive output. These modern clocks would fit in a modern interior design and could surely enhance your home's walls. You can also look into 15 Amazingly Creative and Unique Wall Clock Designs.