20 Unique Designs of Sunburst Mirrors in the Living Room
Do you love sunburst mirrors? Look at how stunning they are in the living room.
Every once in a while, we have that urge to actually want to research on something – may it be food recipes that you wanted to try for the longest time, maybe a song that you have heard somewhere and want to learn about and maybe about mirrors that you really crush on – you thought of 'why not research on this one because I want to see all the designs available today?' That might not be your mentality, but I know someone you might know actually do.
Today, we will be showing you a couple of living room photos that would be basically about 20 Unique Designs of Sunburst Mirrors in the Living Room! You might not exactly love mirrors per se, but I think that sunburst mirrors are one of the few things that people want for their house – maybe because they are just really in love with the design, or maybe, just maybe – they saw a house or a photo with a stunning sunburst mirror in it. Take a look at the list that we have below and tell us what you think about them – the spaces, and the mirrors as well.
1. Chesterfield Home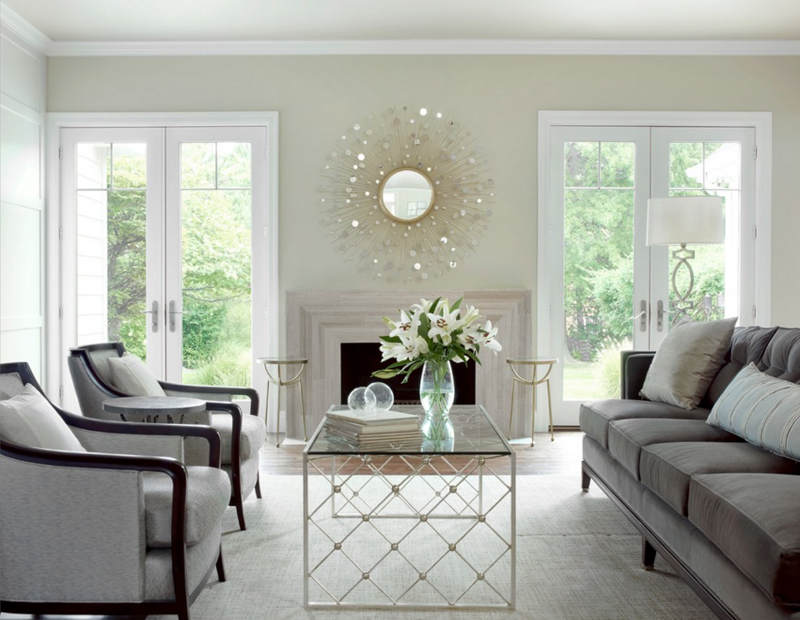 This living room is a perfect example of a contemporary living room. The plain, expensive-looking furniture, paired with plain, clean walls and stunning decorations that look like something you'll find in a home design related magazine! I love how this living room looks though, and I think this is one dream living room for some people too.
2. Downtown Traditional High Rise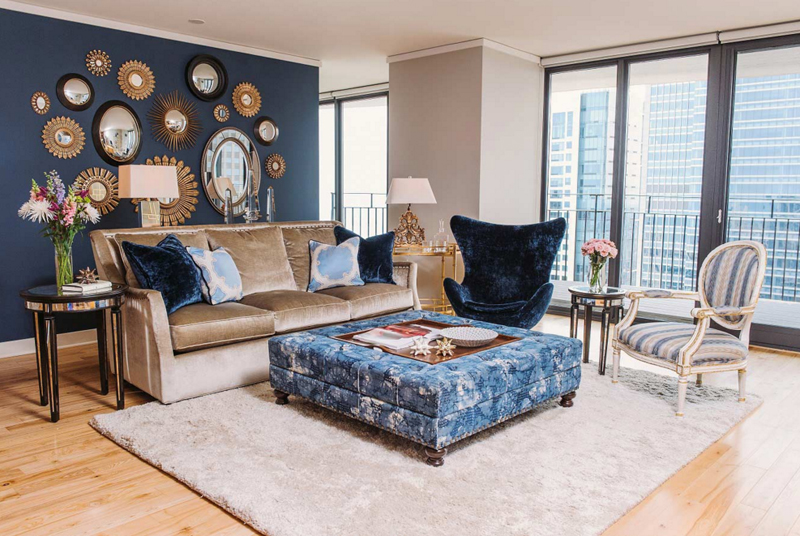 You might have seen this living room in Home Design Lover already because we kind of featured this one already in one of our lists, but today, this is from a totally different angle – what do you think about this space though? There are tons of different sunburst mirrors in here and they all look stunning!
3. Family Home Downtown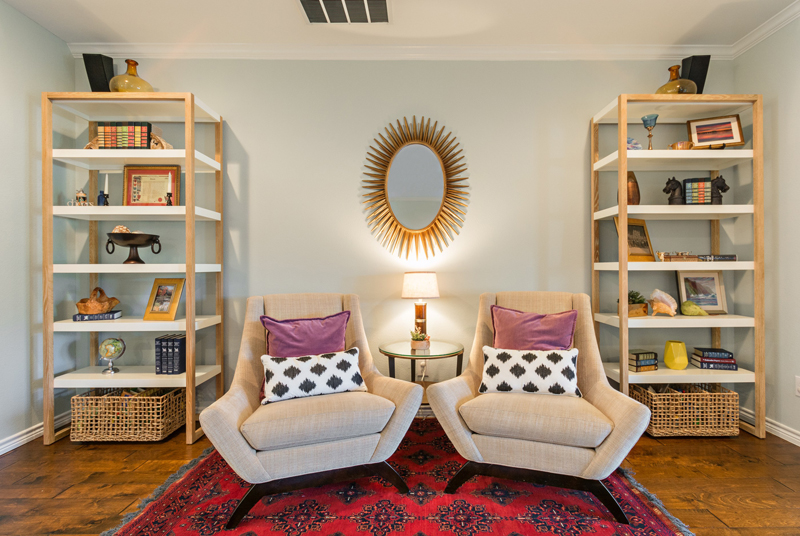 Well, the sunburst mirror in this living area is shaped as an oblong – we pretty much know that the sun is not oblong, but this one sure looks interesting. The design is similar to the other mirrors in this list, only, this one differs in shape. It's a nice thing that this actually divides this rather symmetrical living room.
4. Garnet Bend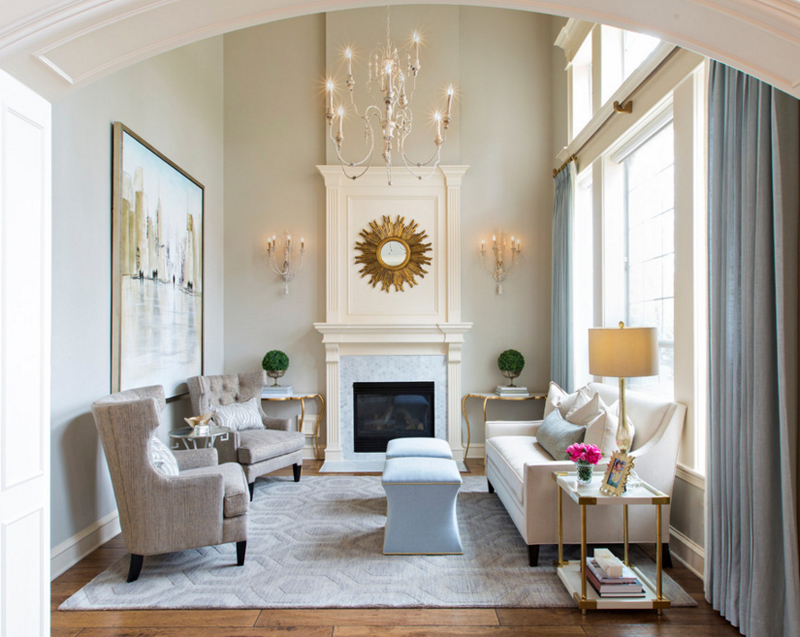 This is one lovely living room! The furniture is really beautiful and the lighting fixtures in here are just divine. I personally love the awesome chandelier in the middle of the room and of course the sconces on the sides of the fireplace mantle – and do not forget the sunburst mirror!
5. Balham, SW12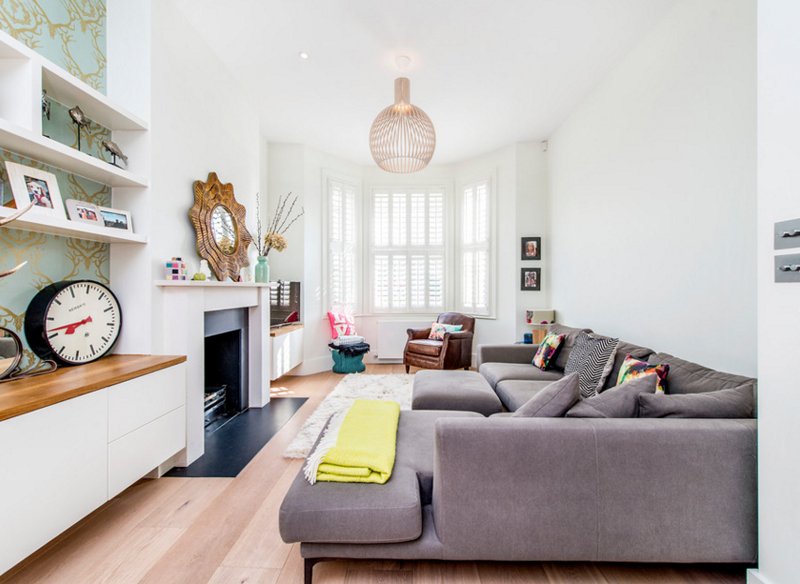 In this photo, you will notice that the designer or the home owner didn't actually pin the mirror, instead placed it about the mantle which seems like something you'd do with vases or normal decorations – but not a sunburst mirror; but I think that people would love it!
6. Beverly Hills, CA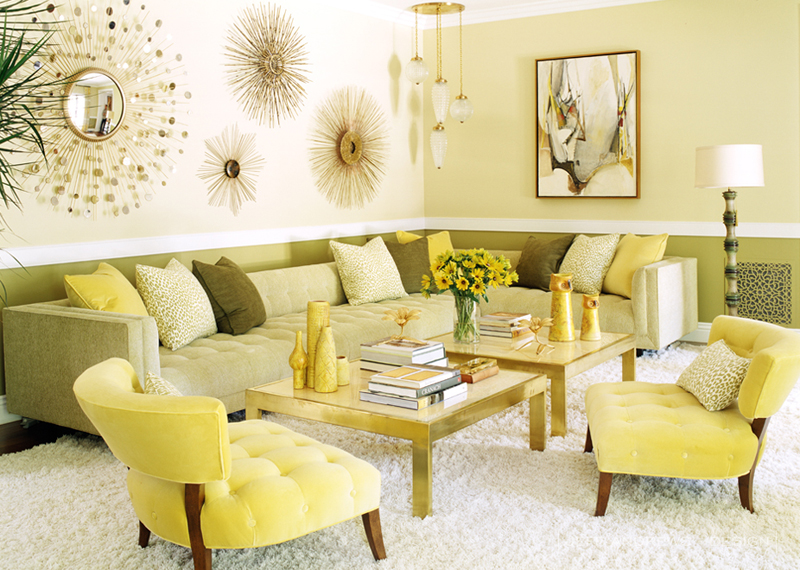 This is one of the living rooms in this list that I find rather interesting, not because of the unique sunburst mirrors on the wall (well, that too of course), but I am very much in awe with the idea of a living room with this color combination. I don't think that it's actually done in bad taste but rather the opposite.
7. Los Altos Traditional Family Custom Home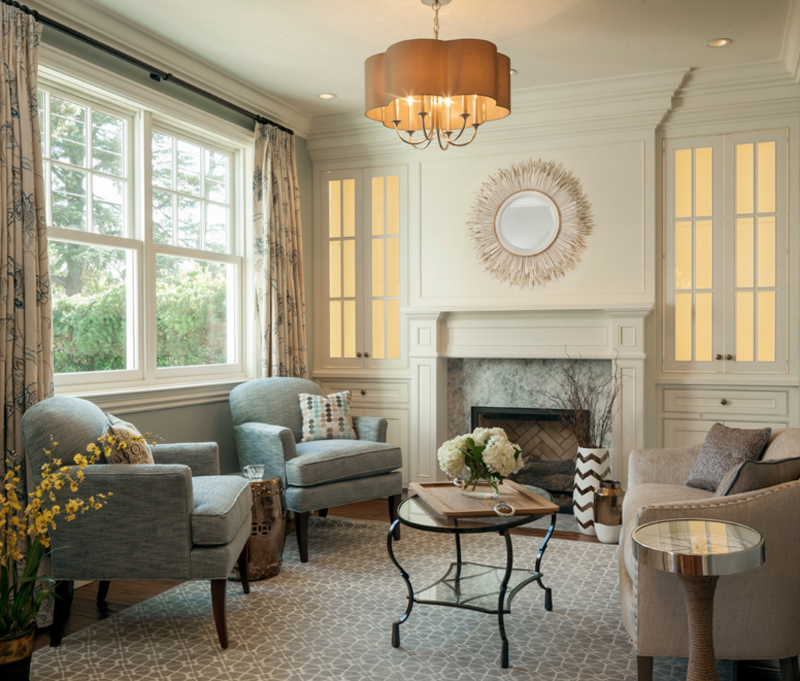 Here is one elegant living room! The colors used are subtle and very simple which makes it more fabulous than it already is. The simple chandelier in the middle of the room shows us that there is definitely beauty in simplicity.
8. Hasserton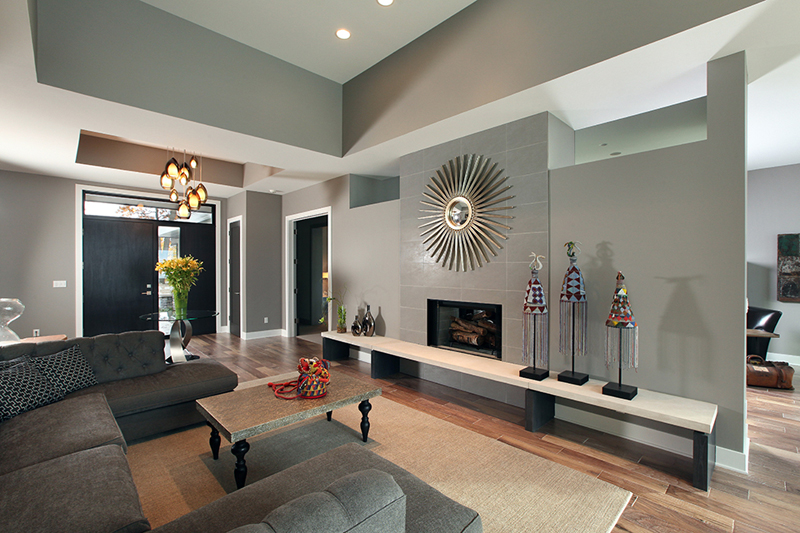 This is one beautifully designed and decorated living room! It's done in a minimalist way and you can definitely say that the decorations and even the furniture in here are expensive! I don't admire furniture of course because of their price tag, because mind you, there are things that are expensive but looks hideous. This living room is another story though.
9. Madeira Canyon Vacation Home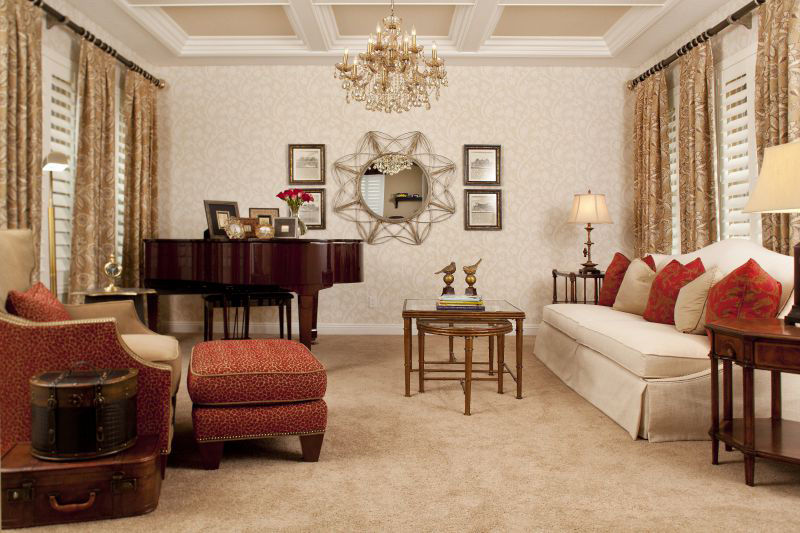 The sunburst mirror in this vacation home is something unusual from most of the sunburst mirrors that I have seen (both personally and in pictures); I do not really fancy this design, but I think this is one nice rendition to the usual ones that we see in the market today.
10. Glenwood Residence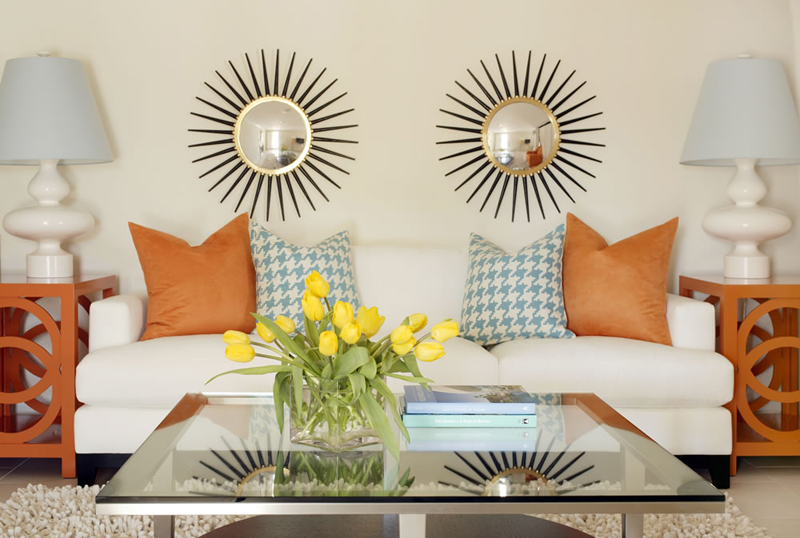 Here is one cute approach to adding sunburst mirrors or any wall decoration for that matter – place them in your walls by two's! Not only does it look interesting and symmetrical, but somehow it looks nice because it has 'company.'.
11. Meydenbauer Residence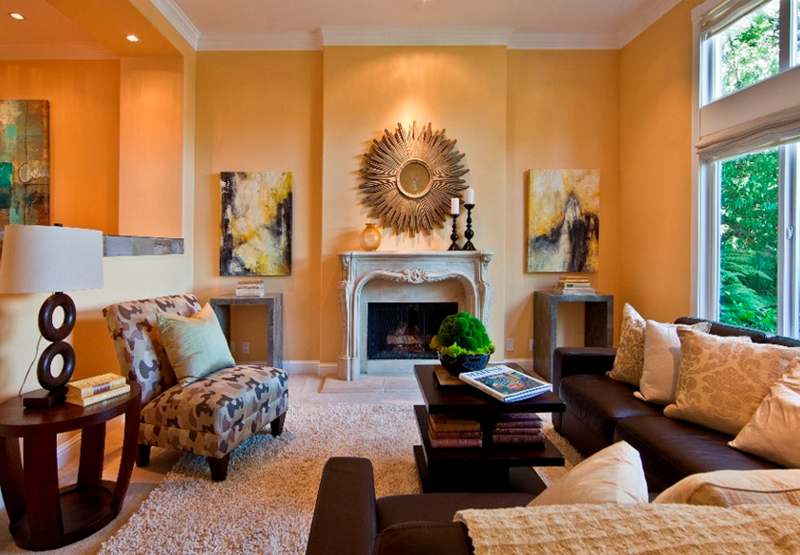 This is one living room that surely deserves praise! The color of the wall is not something that we see every day and the way the designer added beautiful furniture in here is just fabulous! Notice that the designer used symmetry on the way they did the wall.
12. Not-So-Formal Formal Living Room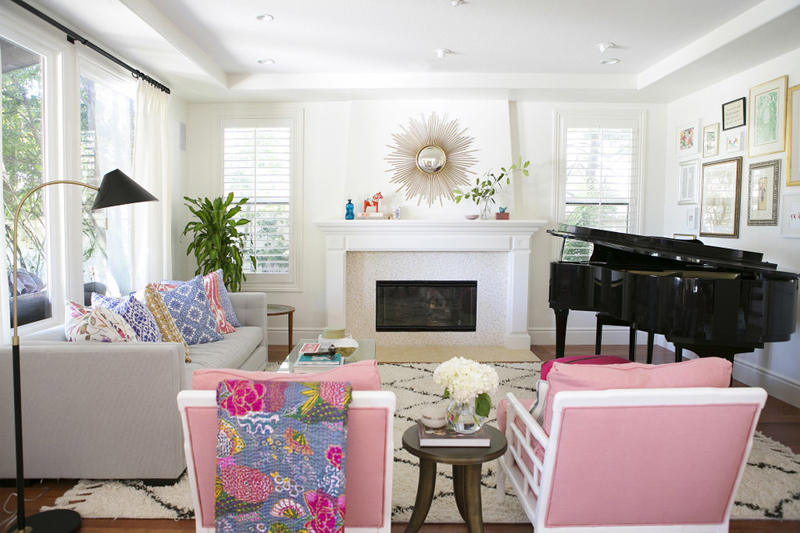 Fancy a pink arm chair for your home? Here is one example as to how this living room is using pink arm chairs to accent the space and adding the grand piano sure made a lot of difference in the look of this space. Let us not forget to check out the cute sunburst mirror in this living room!
13. Orange You Happy
If this living room does not make you happy, I don't know what will. Kidding aside, take a tour at this beautiful living room with the right amounts of orange here and there that makes this space a bit brighter. I love the framed mirrors behind the orange couch; how about you?
14. Pacific Heights Family Home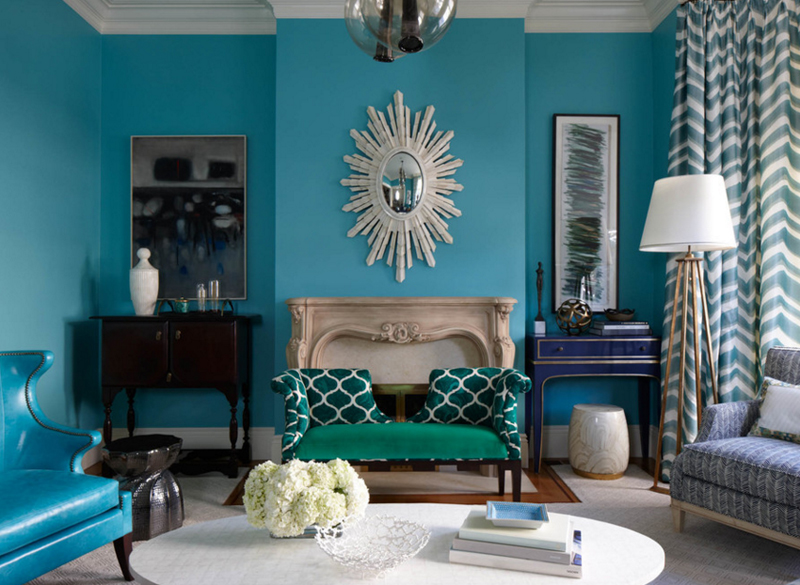 This living room sure looks fancy. The bright blue walls make the white sunburst mirror really stand out. If you notice, even when the designers didn't really place the exact same things on each parts of this room, you know that they did employ symmetry in here. How do you like it?
15. Richard Lane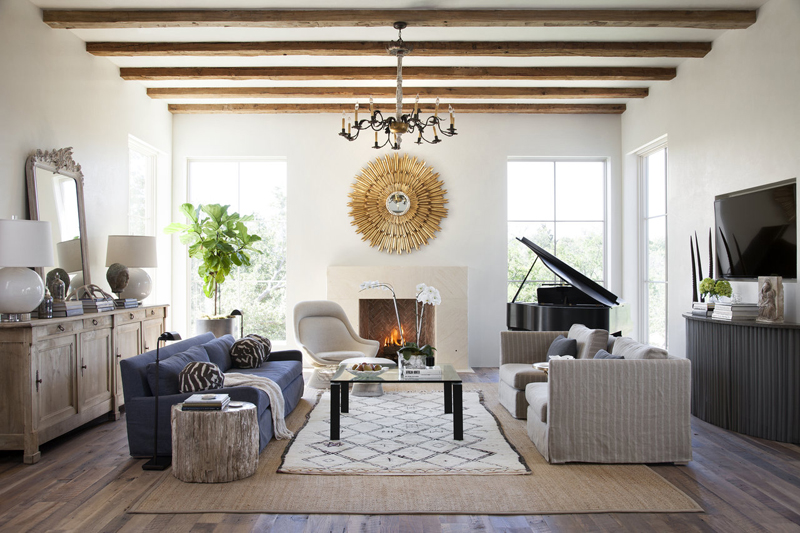 The combination of modern and rustic furniture in this living room brings a very relaxing feel to this space. The sunburst mirror on the wall gives off radiance and definitely stands out. And because the colors and accents are muted, the effect of the mirror is awesome.
16. Glenview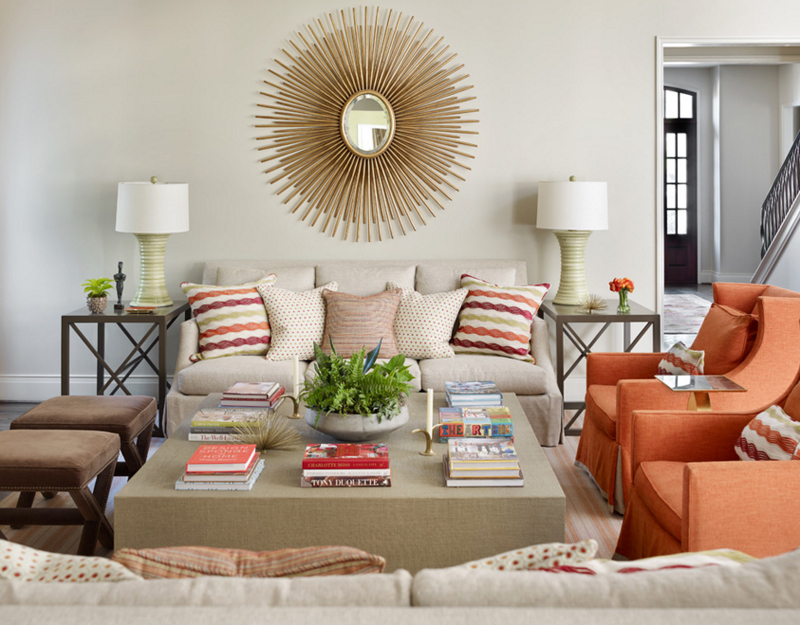 The oval shaped mirror with the slender rays give a certain tantalizing and hypnotic feel to it. The living room colors and accents are very warm and relaxing as well. This part of the house might not be too spacious but it is definitely perfect for intimate moments with family and loved ones.
17. Inverness Circle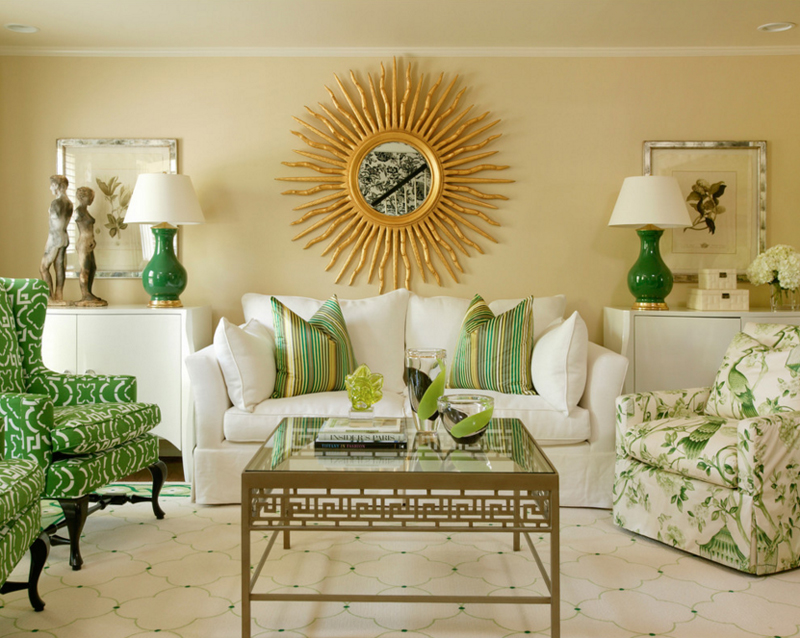 The sunburst decor is absolutely lovely! The corrugated style and bends of the rays are very appealing to me and reminds me of Roman and Greek mythology. And since I absolutely adore the color green, the accents of the pillows, chairs, and even the lampshade are a hit!
18. Meydenbauer Residence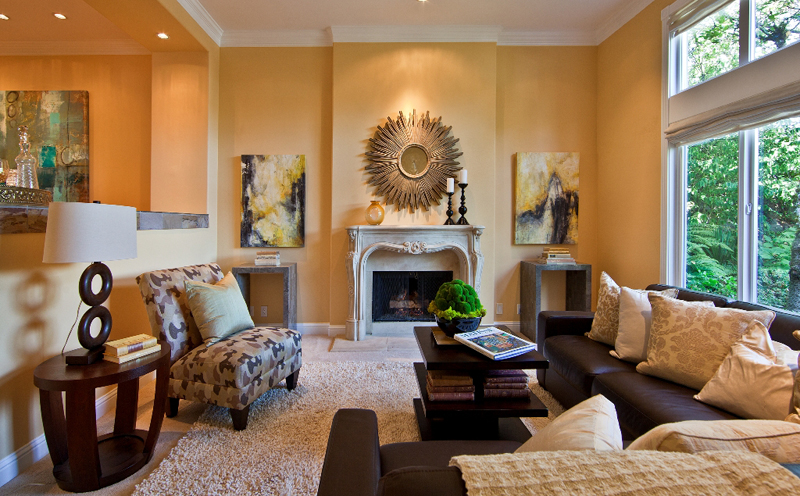 This living room is very stunning and the earthy colors are just perfect! The browns and beiges give a cozy feel to this wide space. The wooden sunburst decor reminds me of some Aztec or Inca art and the balance of the warm colors from the wall and the browns in the lounge area is very wonderful.
19. Santa Fe Residence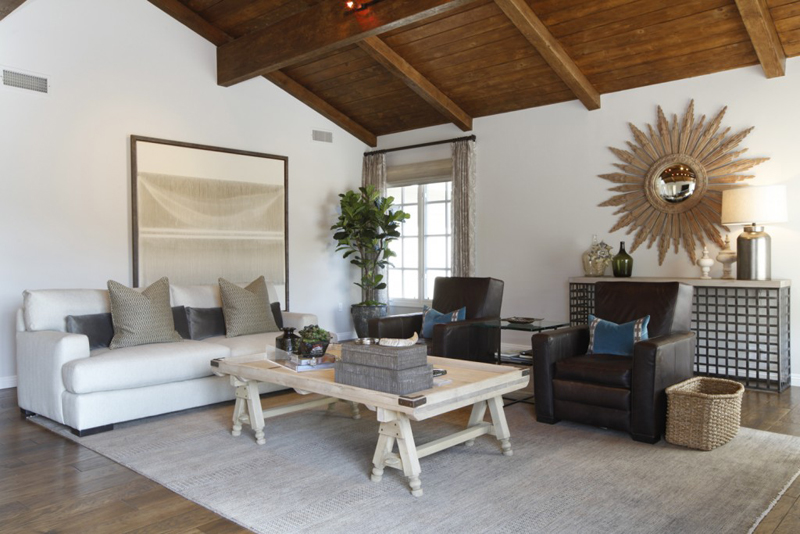 This lovely sunburst mirror surely stands out in this living room! The design sure is simple but because all the other things in this living room are plain and contemporary – the sunburst mirror sure stands out! The size of this mirror is one of the reasons why it actually stands out.
20. Skyfort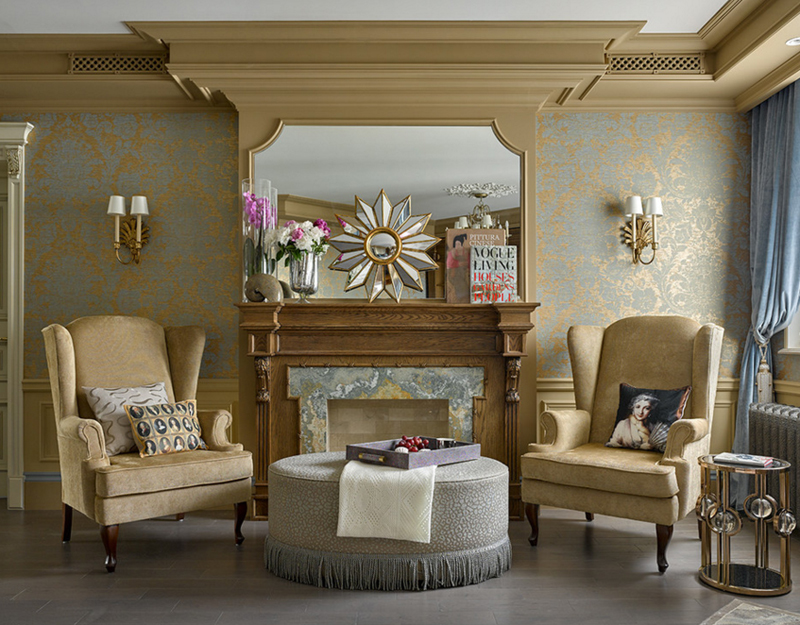 What do you think about the charming little thing on that mirrored fireplace area? It's somehow weird that they did mirror on mirror but we all know that you can never go wrong with a nice mirror – as decoration an as accent. I definitely love the ottoman in this living space too.
Now, that is one fabulous list to begin the day! A list intended to really inspire you guys to find for the most beautiful things in your everyday regular stuff; like mirrors. We all have at least one at home; all the while we haven't checked that there are fabulous sunburst mirrors that we can actually have – either DIY or bought. For more inspiration – check out the list about Decorating with 20 Mirrored Furniture in the Kitchen and hit us with those shares and comments!