Beautiful Jazz Stripe Lights Made from Wool
One important item for the home is the lights. It would bring light to the interior as well as the exterior. But aside from that, it also creates an aura that may differ from one space to another depending on the kind of lighting we used. Also, the light may vary considering the function of such and what we need for a certain area. Good thing that certain lights may come in different styles that could be suitable to any space just like the Jazz Stripe lighting.
The Jazz Stripe light is a cone-shaped lighting that is available as a pendant light and as a wall lamp. It can be a nice addition to our homes in whatever areas from the living room to the bedroom. It is made from Laprene, Nebulite and it is 100% wool. It is also available in different colors. It looks lovely when not lighted but when the bulb is on, it looks even lovelier! Take a look at the Jazz Stripe below.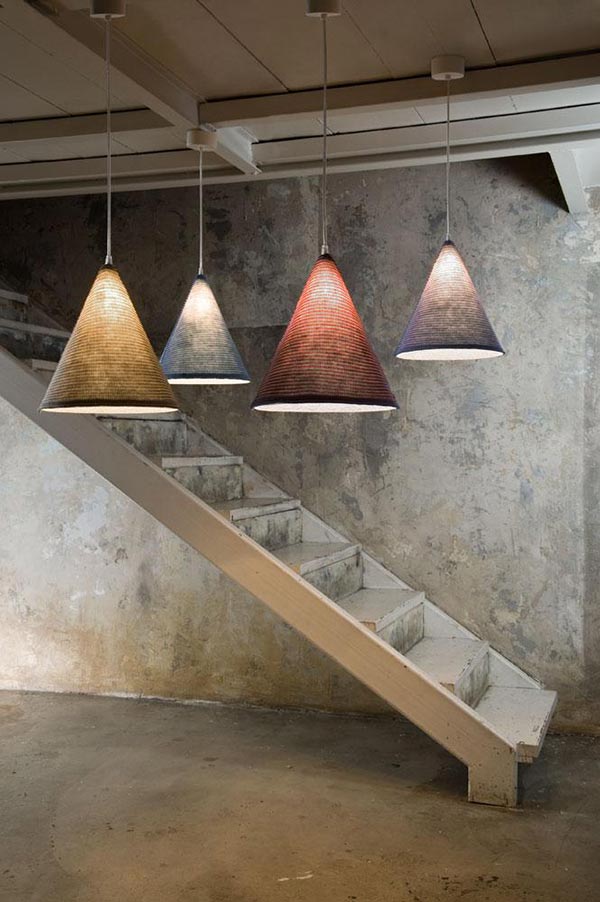 You can combine different colors of the light for one area for a more dramatic feel just like this.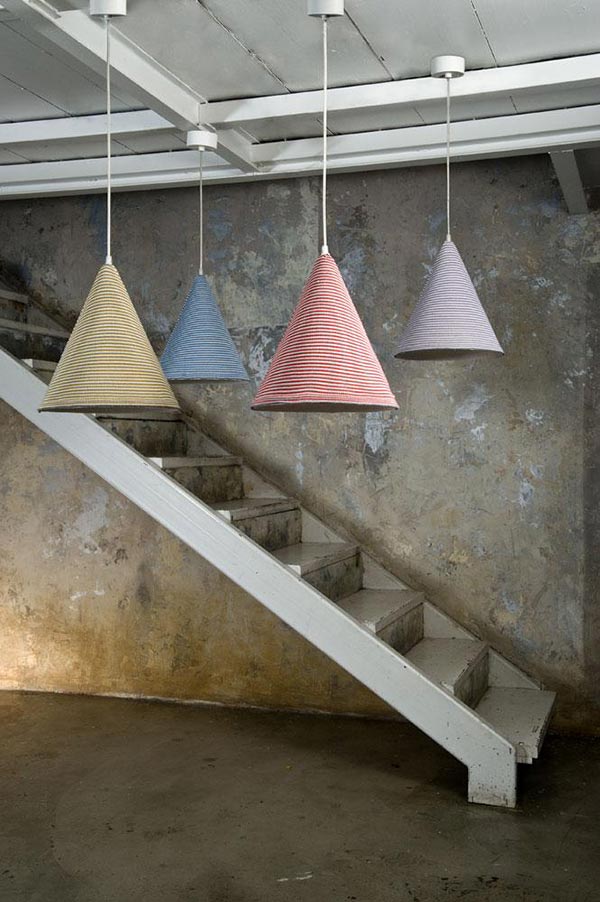 The stripe design of the lamp showcase the wool material that allowed it to acquire such design.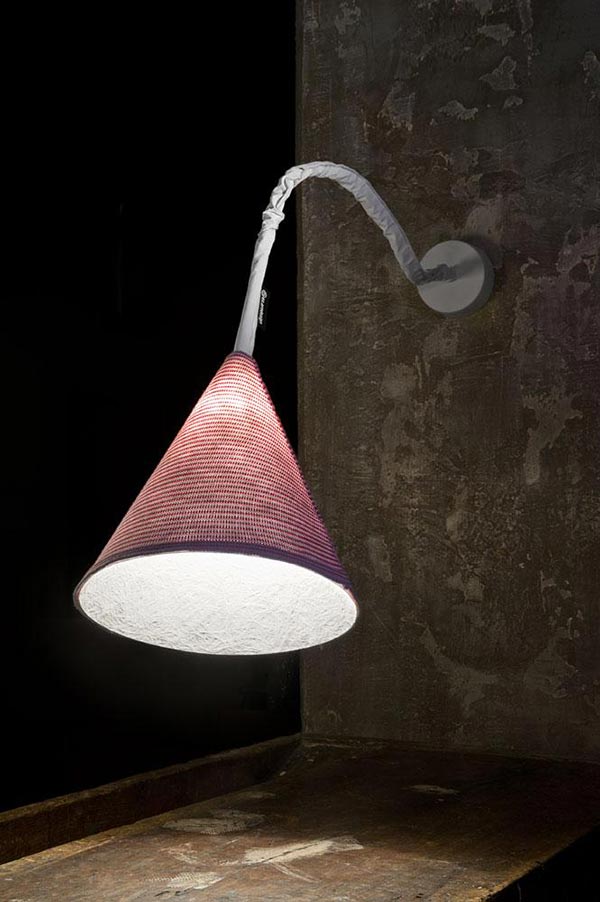 Aside from a pendant light, there is also a wall lamp version. We can even use both for the home.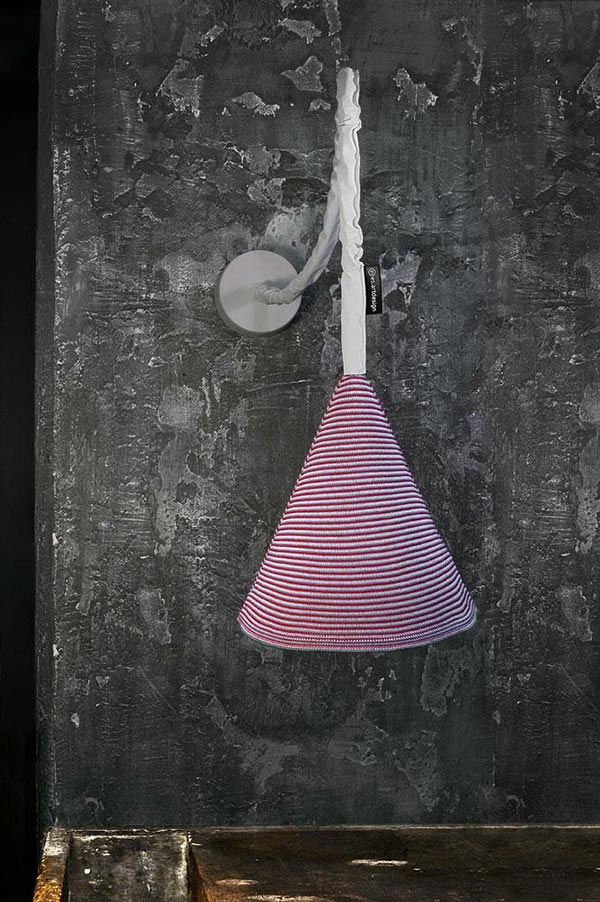 The light has a diameter of 29 cm. and an altitude of 31 cm.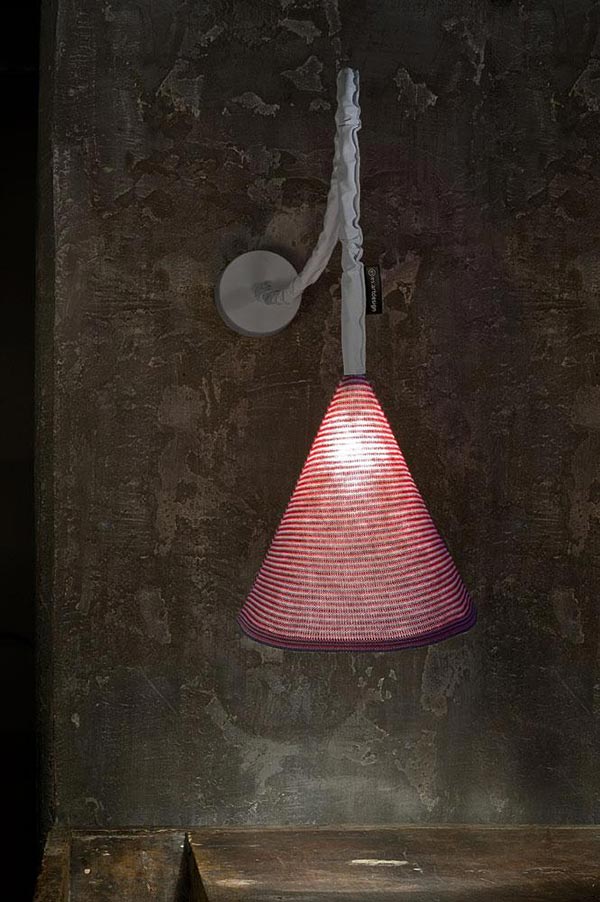 If you are looking for a statement lighting, this one will surely be a good choice.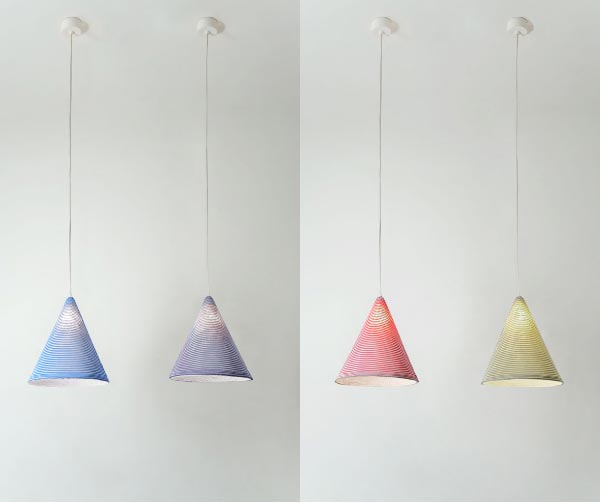 The light is available in colors blue, violet, red and yellow. Beautiful indeed!
Jazz Stripe lighting is just one of the many beautiful lighting designs from In-es.artdesign. If you are looking for a unique kind of light that wouldn't just illuminate your interior but would also be a piece of art and decor, the ones from In-es.artdesign would be perfect for your home just like the Jazz Stripes. What is nice about this lights is that it comes in different colors and is made from natural materials too. Would you love to add this lighting to your home?