15 Asian Themed Screens and Wall Dividers
Some homes have an open plan layout but would sometimes need screens or wall dividers to add some privacy on some areas in the interior. It can actually be done by adding a fixed shelf or partition. But some homeowners prefer to use screens and wall dividers that can be moved, transferred and replaced when they want to. These can be used in the bedroom or in other areas of the house.
If you have an Asian interior, it would be nice to get a screen wall divider that also have an Asian theme. Doing so will complete the Asian look of your interior. Aside from its function, it can also be a good decoration especially if you pick a divider with a lovely design. You have so many options from simple ones to printed ones just like what you are about to see below.
Double Sided Cherry Blossoms and Love Canvas Room Divider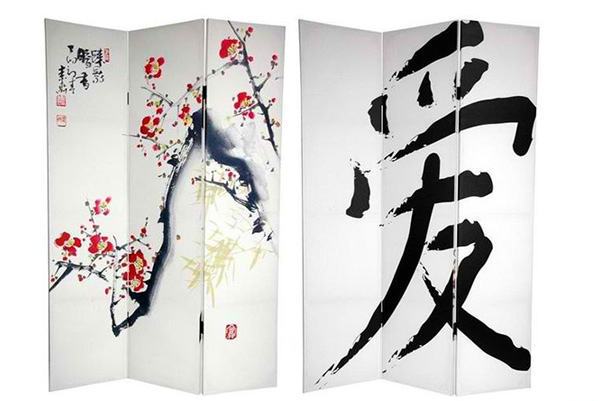 For a Chinese style, these wall dividers will be perfect! One side has a serene ink watercolor Sumi-e style painting of a blossoming plum tree while the back shows a classic brush art rendering of the Hanzi symbol for Love.
Wayborn Chinese Oakwood West Lake Room Divider in Brown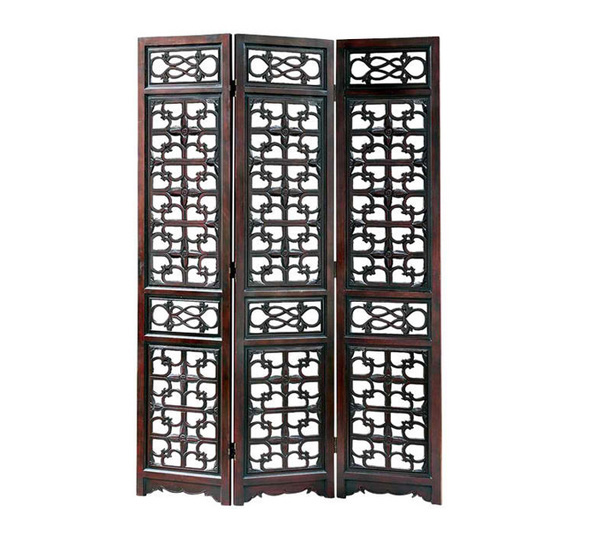 Made from Chinese Oakwood in brown smooth finish and an antique geometric design.
3 Panel Screen – White – Black Finish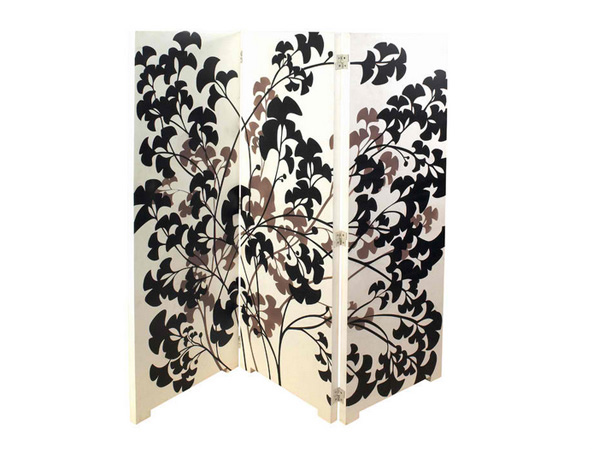 If you want to retain some modern touch while giving an Asian look, this wall divider adorned with Gingko leaf design motif is best for you!
Dakota Screen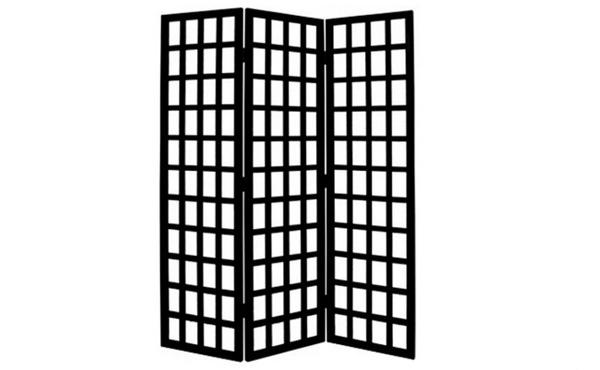 Go minimal with this Dakota 4 panel floor window pane screen in a brown solid hardwood frame.
Harmony Garden Room Divider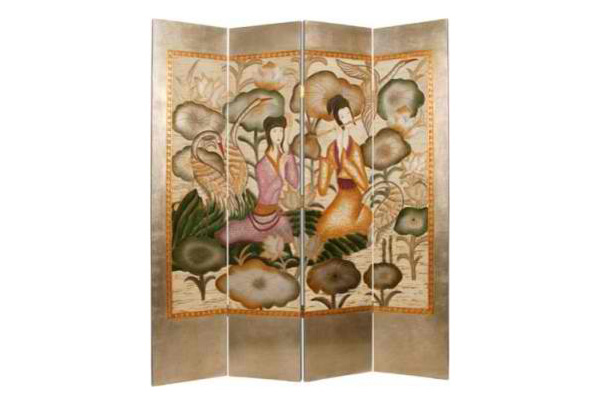 Create your own "Secret Garden" just like what is painted and carved in this wall divider.
Double Sided Cherry Blossoms Room Divider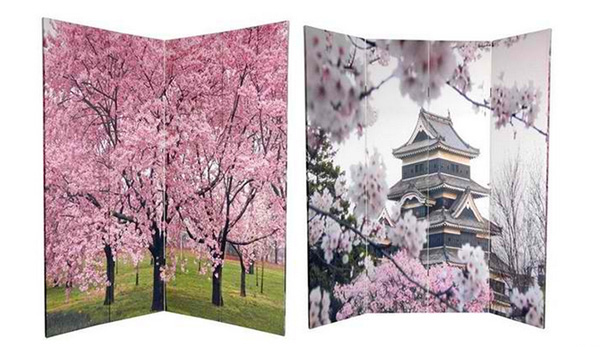 Japan's cherry blossom could spread love in your home with this awe-inspiring screen. On the front is a photo of Matsumoto Castle while the back features a cherry tree grove in stunning pink blossoms.
Wayborn Chinese Oakwood Full House Room Divider in Brown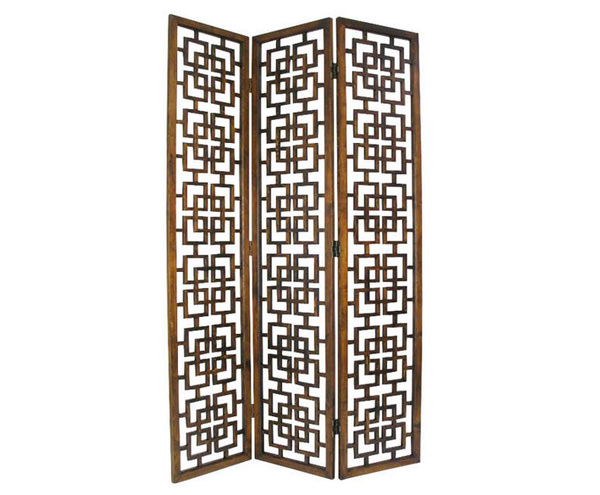 Three panel Asian styled geometric patterned wall divider made from Chinese Oakwood that could add beauty in your space while doing its usual function.
Extra-Tall Shoji Screen w Honey Finish and Double-Cross Grids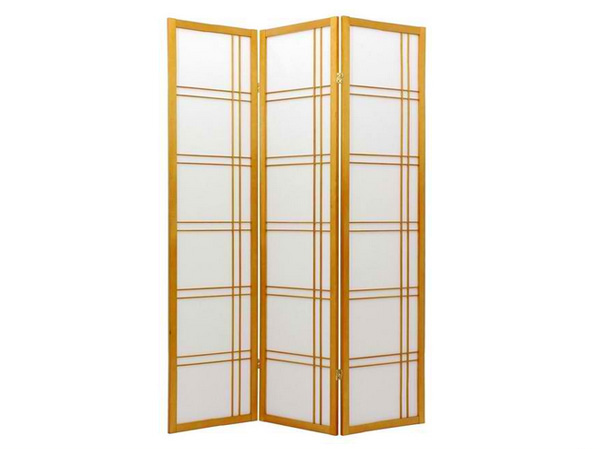 Aside from giving your room your much needed privacy, you will also be able to add some Asian style to your home with this shoji screen in Honey finish.
6 ft. Tall Double Sided Thai Buddha Room Divider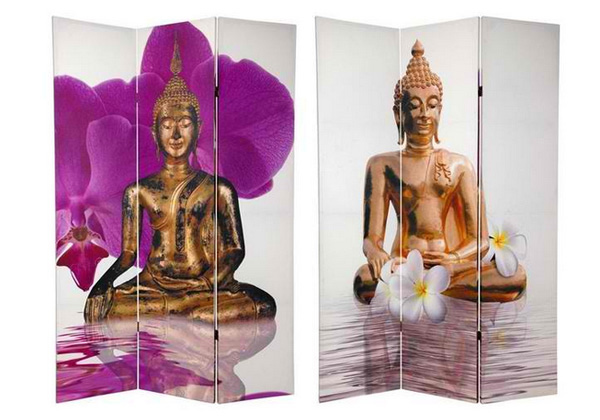 Two distinctive ancient Southeast Asian Buddha statues make this wall divider appear outstanding especially that they are designed with some beautiful flowers in the foreground.
Asian Screen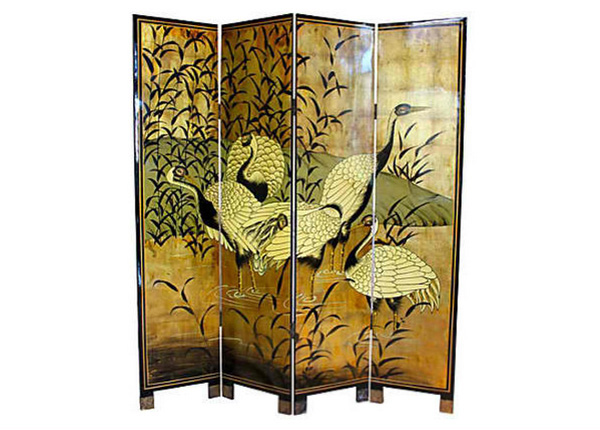 An impeccable vintage Asian wall divider that will surely make a statement in any room!
Pink Leaf
Add some feminine touch to the interior using this pink oak screen with leaf and circle decorative panels.
Plum Blossom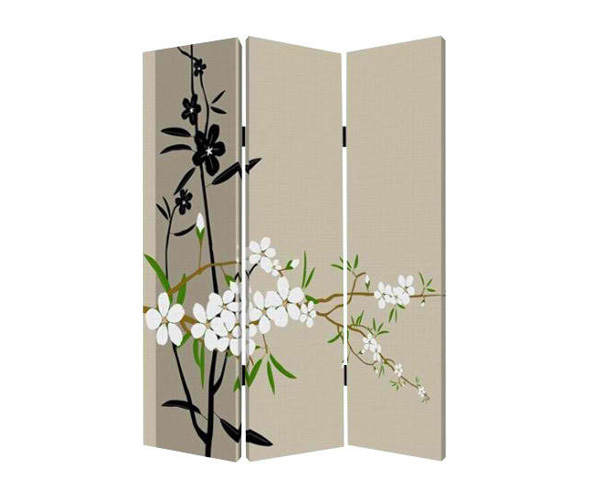 Plum blossoms printed in canvas that offers a different set of blooms on each side could bring out the sweetness in your Asian interior.
Pine Layered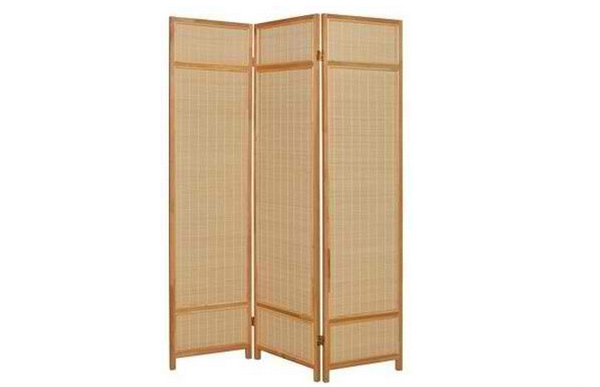 This screen uses bamboo that gives your decor a natural look while the pine frame provides sturdy discreetness.
Wayborn Suchow Window Room Divider in Antique Black
Made from Solid Basswood in Antique Black color- a divider that could best suit your Asian space!
Bamboo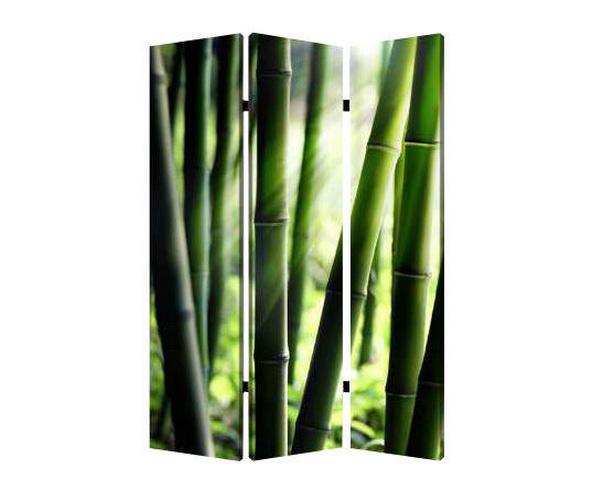 Create a sense of intimacy with this three-panel and dual-image canvas screen with a bamboo design.
These screens and wall dividers are indeed Asian in appearance. Just imagine how it would look in an interior with all Asian decors around! But if you have a contemporary interior, you can always one that suits your style too. We have showcased some contemporary screens and wall dividers where you will find beautifully designed items to spice up your interior.