22 Audacious Shades of Blue Floor Lamp
Obviously, it has been emphasized in this site how essential it is to choose the perfect lighting for your homes. We have already been showing you different floor lamps with beautiful designs and colors. But surprisingly the industry of decors and designs offers an unlimited array of innovations. So for today we have another set of floor lamp collections – this time they are in blue shades.
Having a striking color as decorations such as a blue floor lamp, surely you can make a den feel pleasant. A prominent shade of blue for interiors can add an audacious blow of energy to a room. And additionally, blue is connected with tranquility. Also it brings to mind the feelings of freshness and symbolizes potency and fidelity.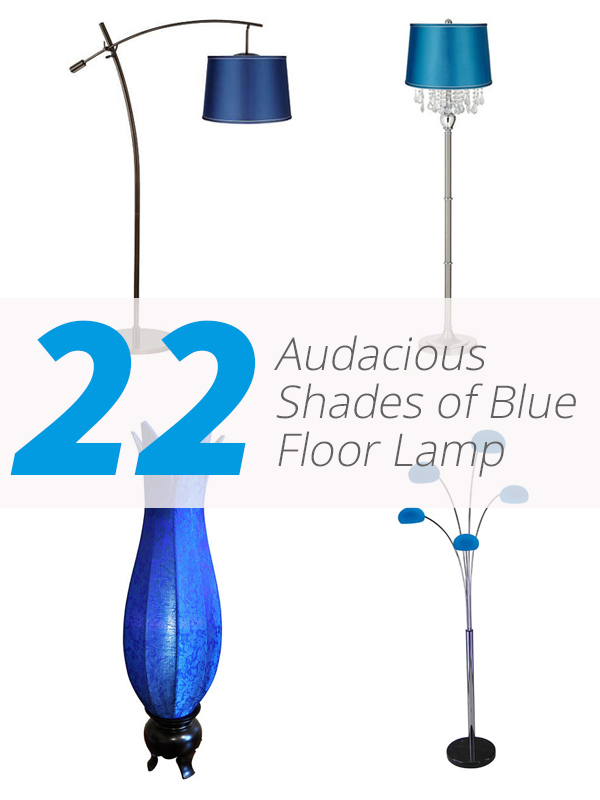 1. Allure Floor Lamp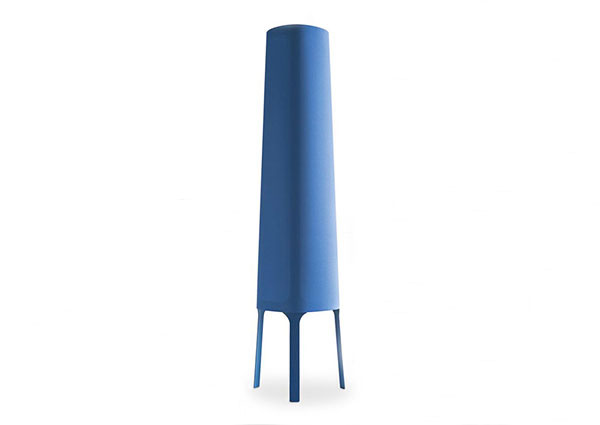 Its solid breadth and minimalist design will perfectly fit into any contemporary interior.
2. Anfora 63″ H Floor Lamp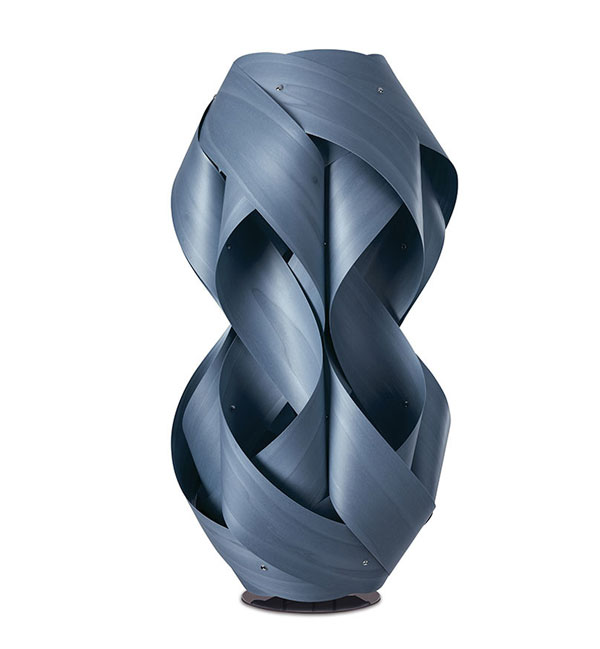 This lamp is made from veneers forming a unique shape that looks very bizarre.
3. Crystals Turquoise Satin Shade Satin Steel Floor Lamp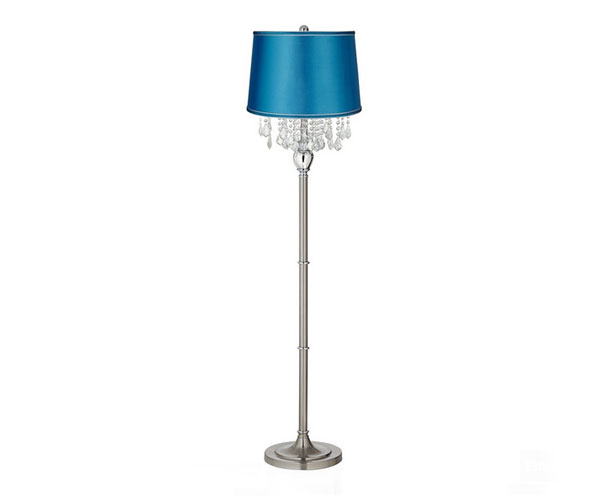 This lamp looks very sensational that features dangling crystals and a turquoise satin drum shade.
4. Blue Lighten Up Floor Shade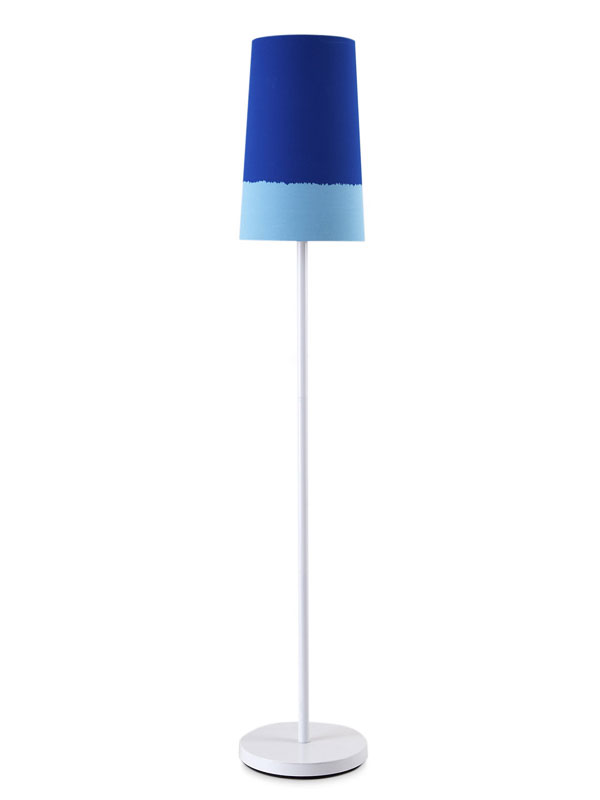 Having a lamp shade that has two-tone color brings a stylish appeal to your interior.
5. Satin Dark Blue Drum Twin Pull Chain Floor Lamp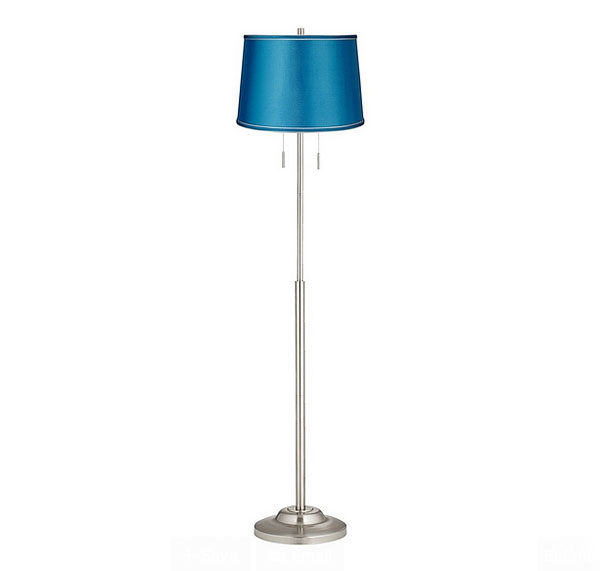 The creation is skilled from metal, and has an elegant contemporary look that's harmonized with a beautiful satin dark blue drum shade with a silver trim.
6. Kudo Floor Lamp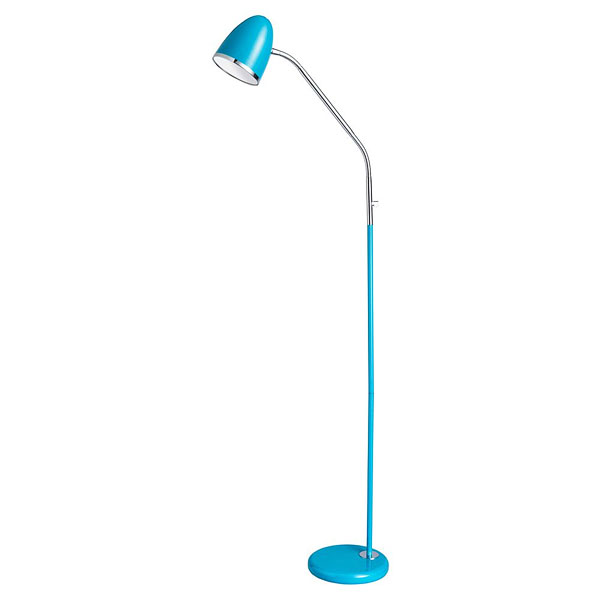 This design of this lamp is a perfect masterpiece for an industrial designed home.
7. Lightweight Cylinder Floor Lamp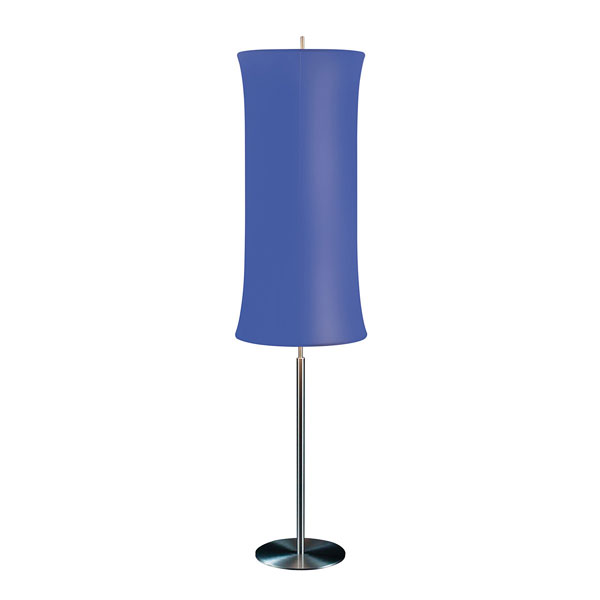 This lightweight lamp features radiantly modern cylindrical designs that will turn up your home décor.
8. Adjustable Blue Metal Floor Lamp
An adjustable lamp is idyllic at any corner of your homes that can be accustomed to comfortable angles.
9. Blue Lounge 5-Light Floor Lamp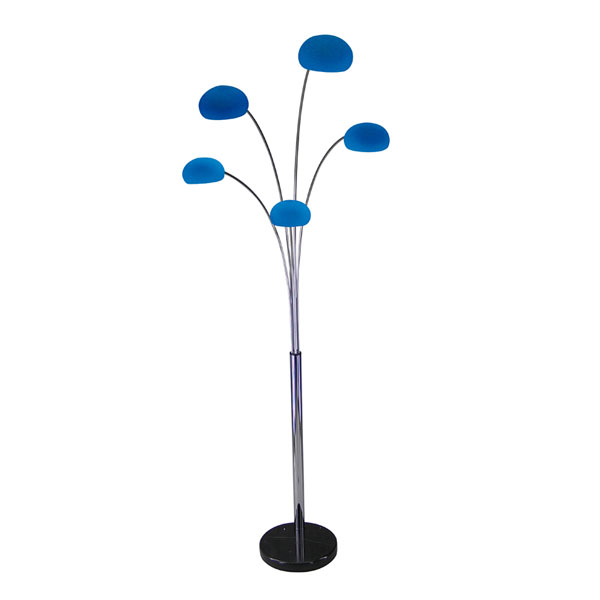 The lounge 5-light floor lamp is a stunning focal point for any room and will lit up very bright.
10. 10. Coronado Floor Lamp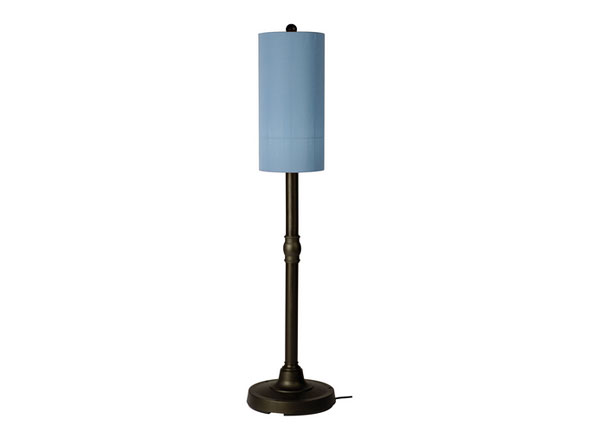 Lamps can also be used as an outdoor lighting that will brighten up your patios.
11. Flowering Lotus Floor Lamp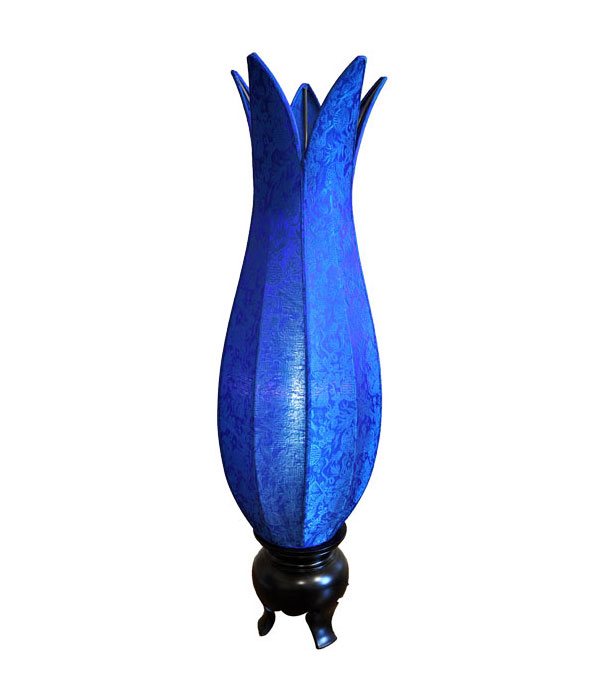 A beautifully handcrafted floor lamp shapes like a flowering lotus which is made from silk.
12. Handmade Floor Lamp Model The Queen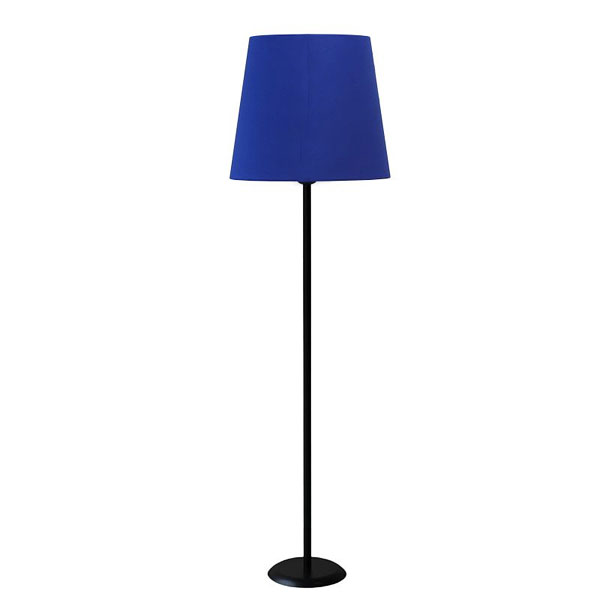 The lamp features a royal blue color that can turn your spaces into a majestic royal atmosphere.
13. AJ Floor Lamp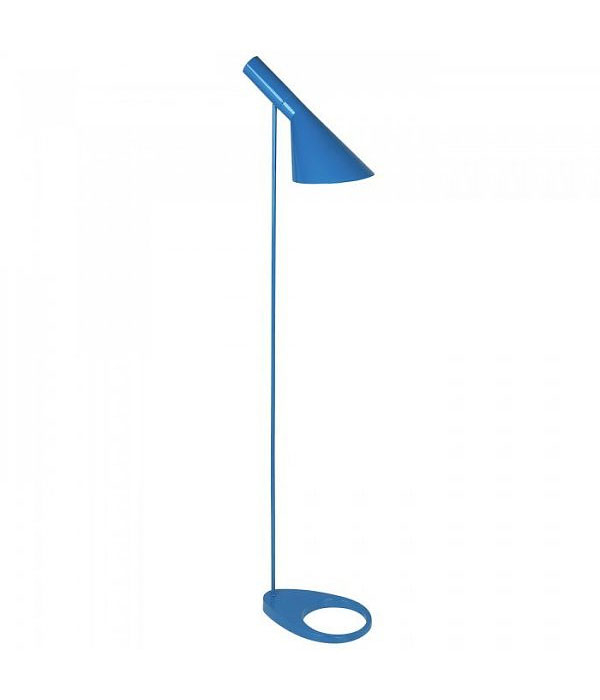 This floor lamp's contemporary excellent looks are harmonized by its sensible design.
14. Tripod Floor Lamp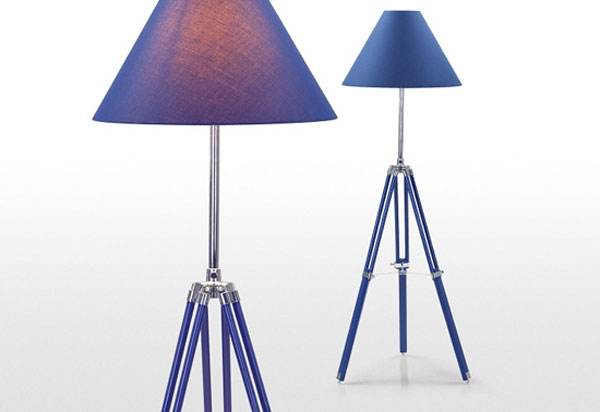 The lamp is a combination between the somewhat industrial tripod base and the more classic lamp shade.
15. Devon Tripod Floor Lamp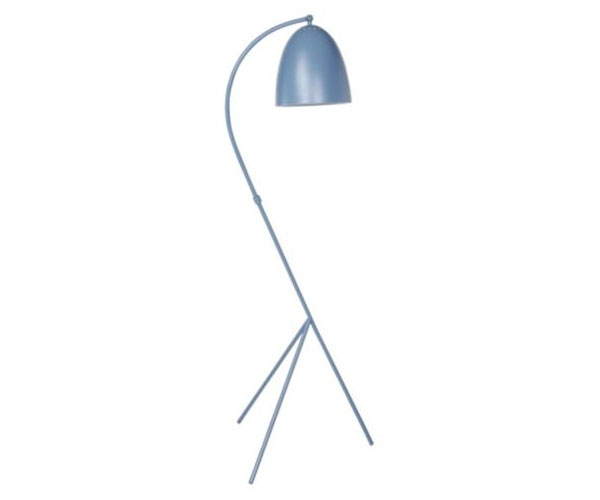 A perfectly arc lamp features a tripod base that looks very modern.
16. Tara Medium Satin Blue Shade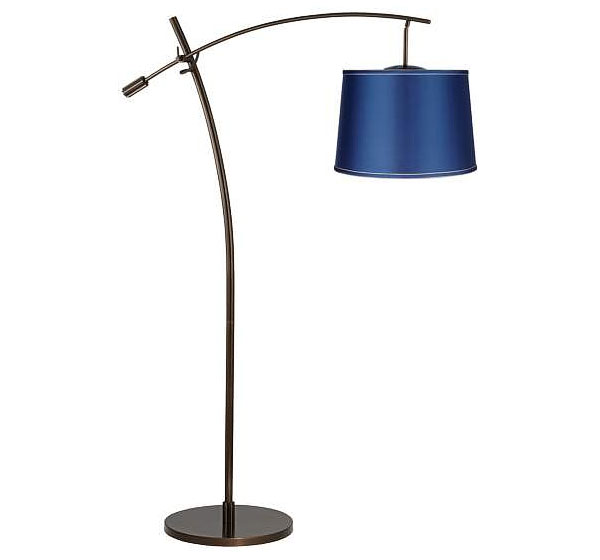 Furnish your interior decoration a contemporary boost of floor lamps that features an adjustable balance arm.
17. Nick-Knack Design Floor Lamp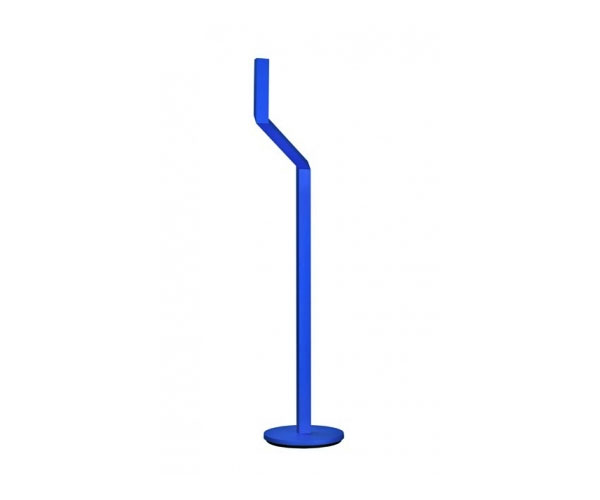 If you want a contemporary style then this lamp exactly displays a contemporary look.
18. Phila 3 Light Floor Lamp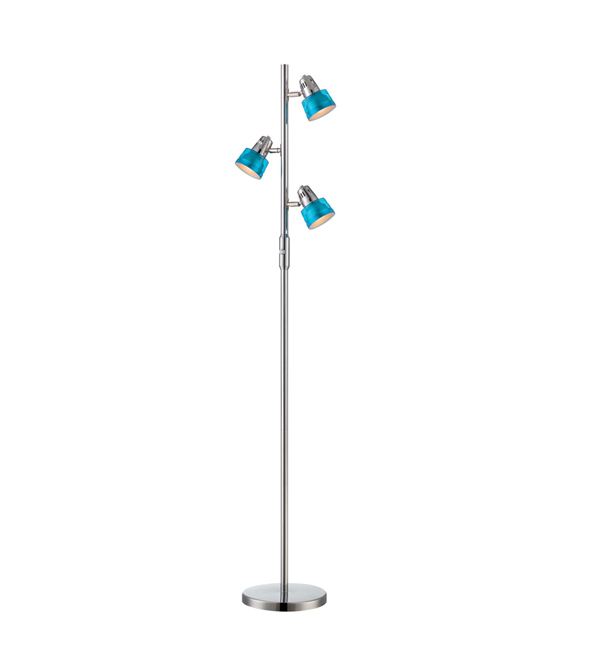 Experience the radiance that a three-light floor lamp brings inside your homes.
19. Minimikado 66.1″ H Floor Lamp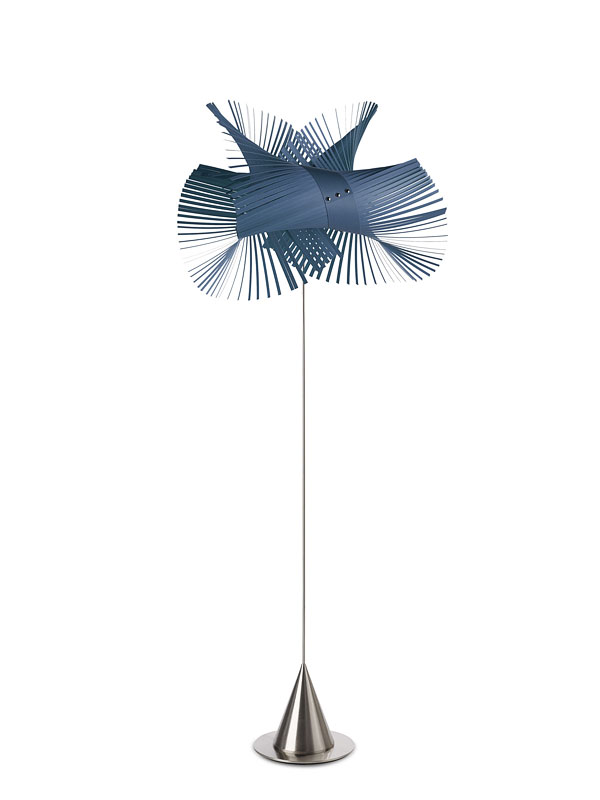 This lamp looks very chic with an extraordinary style of shade.
20. Modern Blue Satin Floor Lamp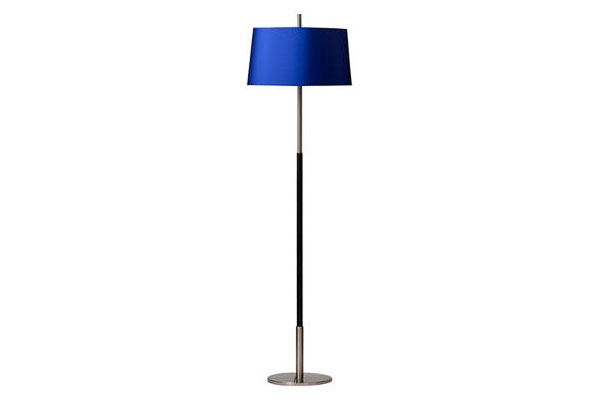 The classical look of this modern furniture is very elegant for any modern setting.
21. Seasonal Living Tuli Outdoor Floor Lamp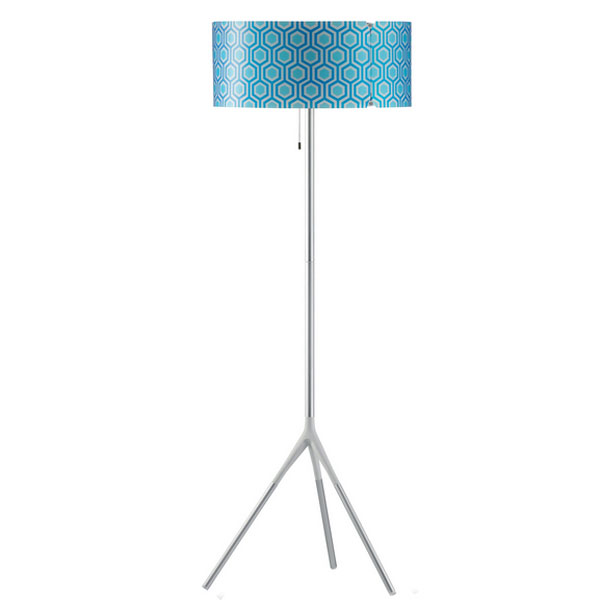 Who says this floor lamp can't be a beautiful additional piece for your interior.
22. Thom Filicia Packwood Dusk Blue Floor Lamp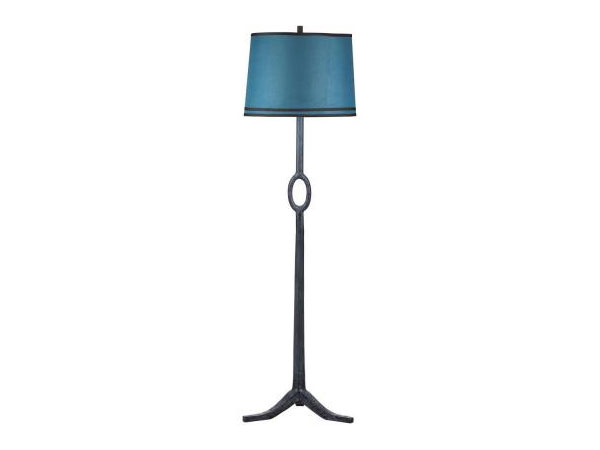 This lamp looks antique with a metal stand that looks rusty.
Anyhow there are still a lot of beautiful lamps available for choices. And you must always put in mind that in furnishing your homes don't be inclined to center your attention on bulky or hefty pieces, there are many decors that you can use as a perfect accent.