20 Amusing and Delightful DIY Easter Home Decorations to Make
I know most of us are excited for the upcoming long holiday. But it also means we have more time in the house and maybe we can even decorate it for Easter. Some people are fond of updating the look of their house depending on the event or occasion. This is actually good so that you could give your home a fresh new look in different times of the year.
Since Easter is coming, we collated some lovely DIY Easter home decorations that you can make. I know you are expecting to see bunnies, eggs, flowers and others that are associated with the occasion. And yes, you are really going to see that in the DIY tutorials that we will share below. Take a look and tell us which you would love to make!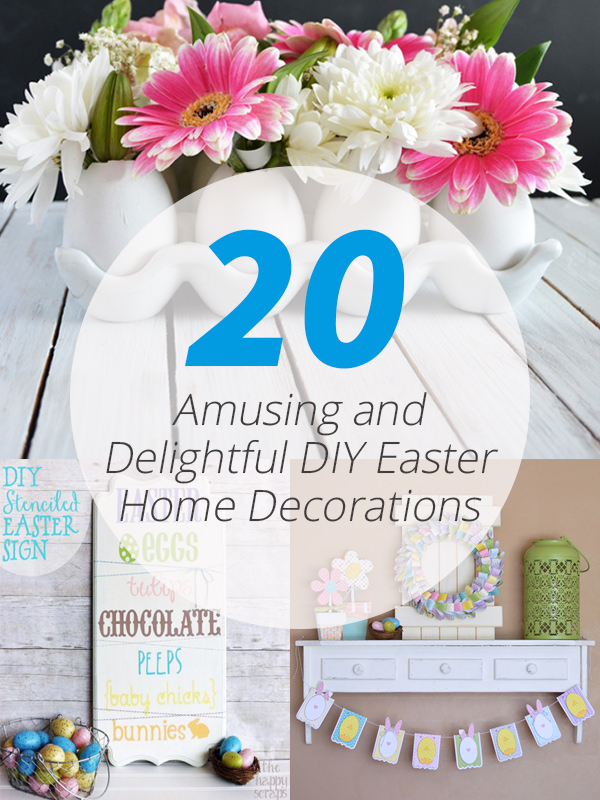 1. DIY Flying Coffee Cups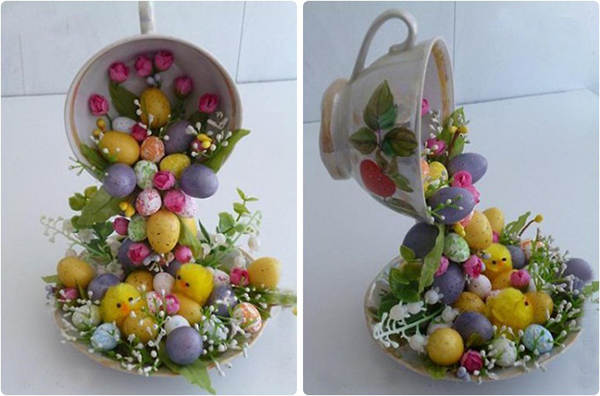 It is so lovely! All you need is a cup and saucer, two wire cables, hot glue and some lovely faux flowers. Add some egg and chick decors too!
2. Lovely Door Decoration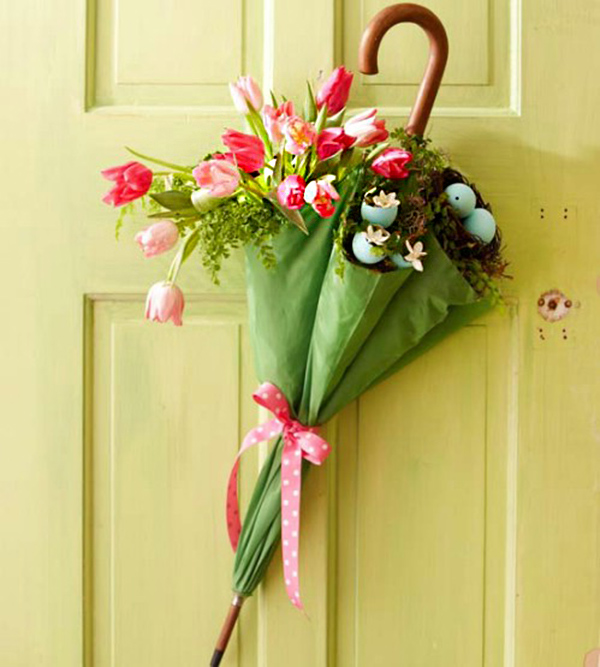 I am so digging this one! Simply an umbrella with flowers!
3. Easter Grass DIY Spring Decor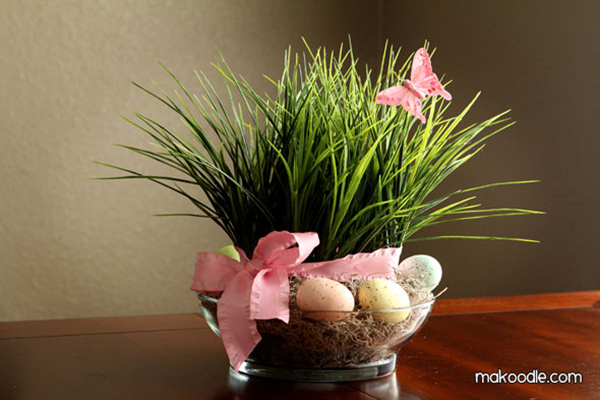 Splendid blues and calm tones are reflected in this living room with blue floral chairs and an arabesque rug.
4. Easter Inspired Yarn Ball & Twig Garland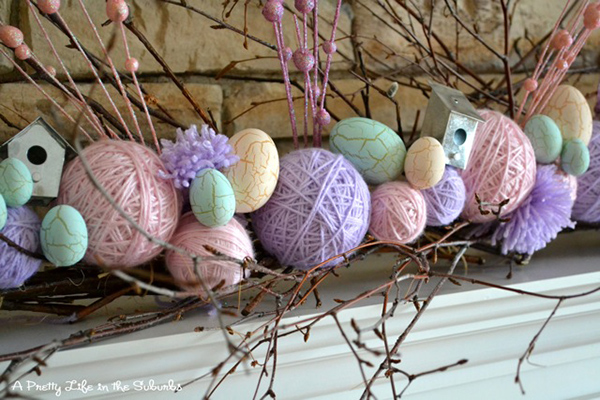 These yarn balls are so cute especially that they are in pink and purple. I know you'll find the tiny bird houses cute too!
5. Easter Vase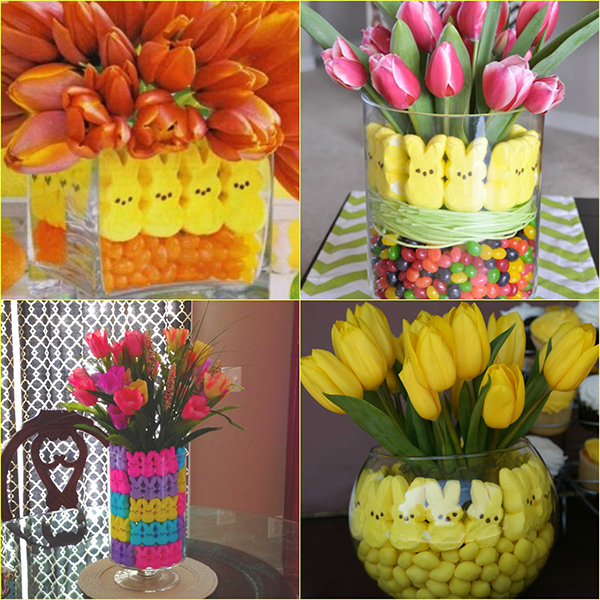 Look at those bunnies inside the vase. Aren't they adorable?
6. DIY Stenciled Easter Sign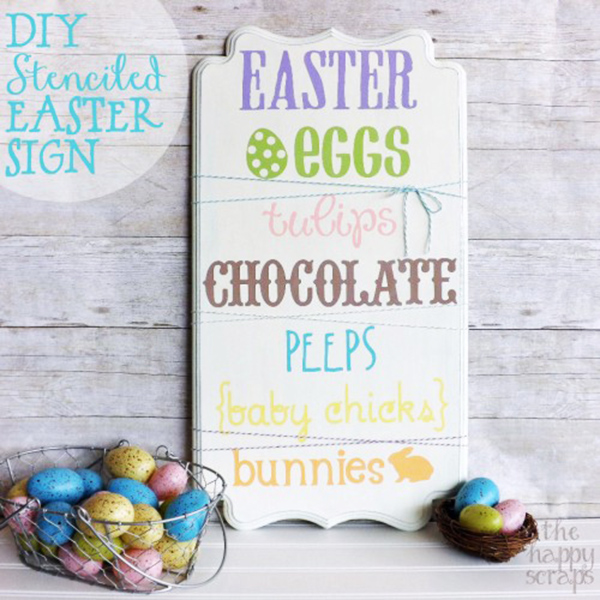 Bring in more cutie decors to your home just like this colorful stenciled sign!
7. No Sew Easter Bunny Pillow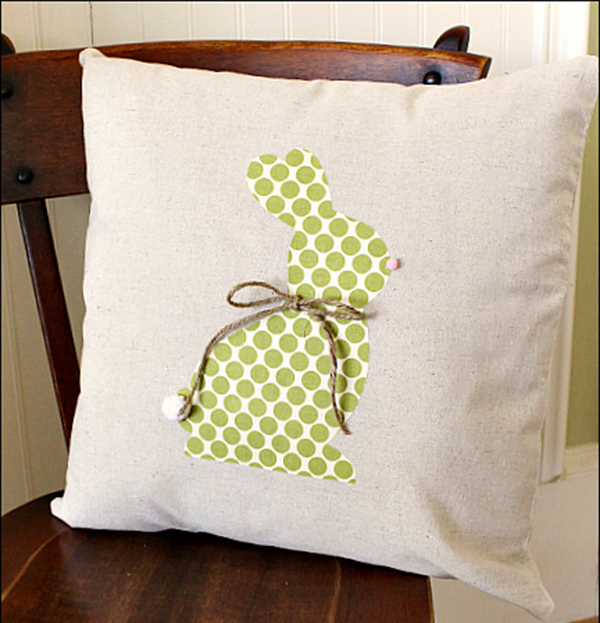 Not into sewing but you want to add some lovely throw pillows to your living room? This is the tutorial for you!
8. Bunny & Chick Easter Banner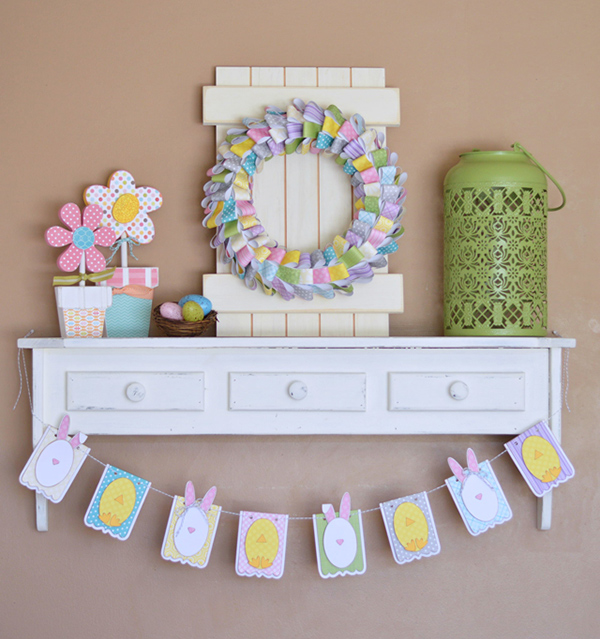 What you see here are lovely DIYs of a paper wreath and banner resulting into an Easter shelf!
9. Natural Centerpiece
A natural centerpiece with egg-shaped candles and flowers around it.
10. Fabric Egg Wreath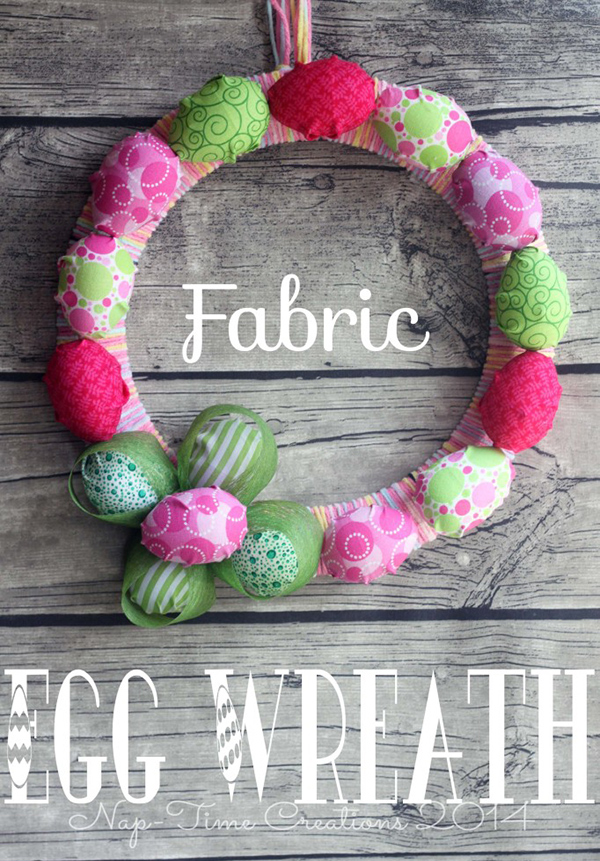 Make your own wreath with colorful eggs wrapped in fabric.
11. Easter Basket Centerpiece DIY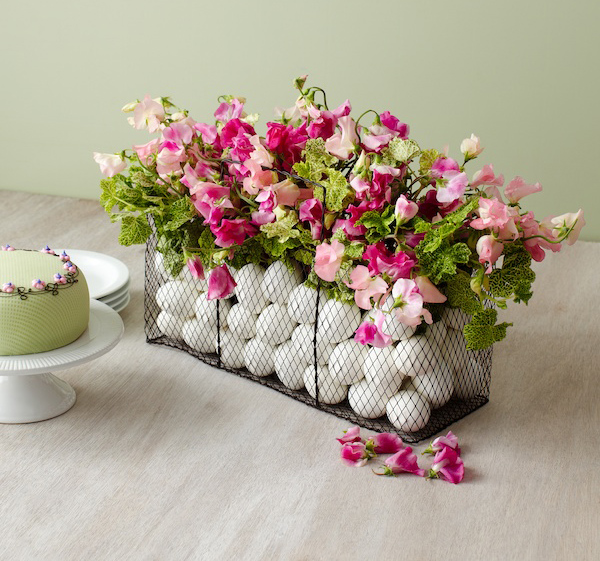 You would need plenty of white eggs for this one. It used 5 dozen boiled eggs. But I guess, we can use empty egg shells as well by blowing the contents from the shell.
12. DIY Easter Egg Spring Decor Arrangement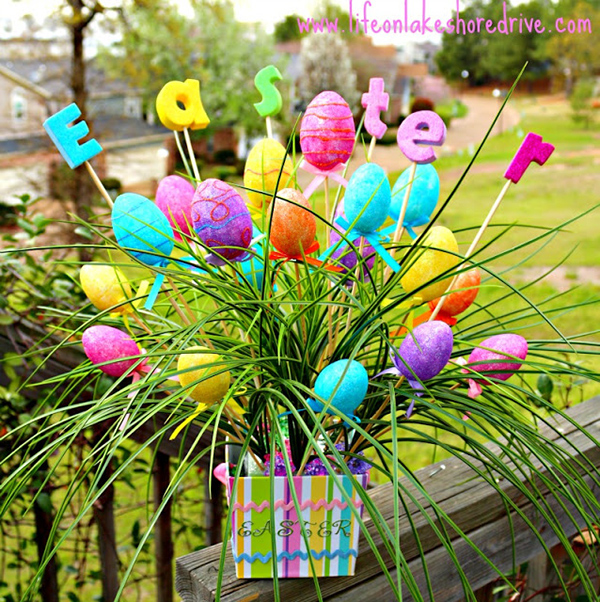 Isn't this a nice Easter centerpiece that is so colorful?
13. Easter Decorating DIY — Moss Bunny Topiaries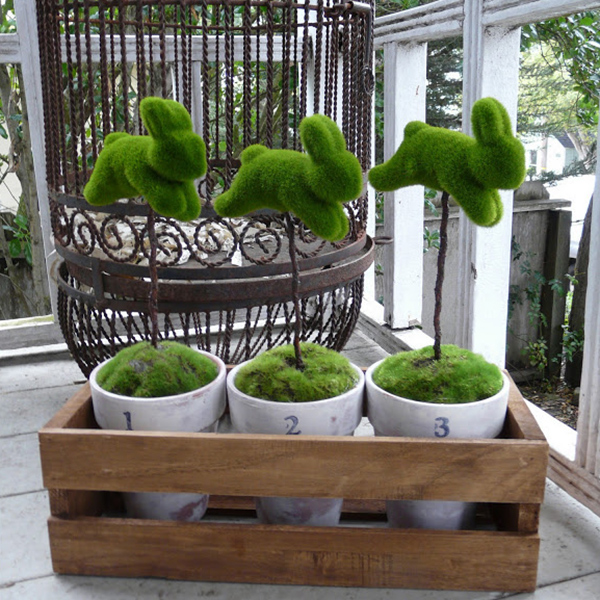 A trio of sweet little faux moss bunnies looked super cute in this topiary!
14. Egg Door Decoration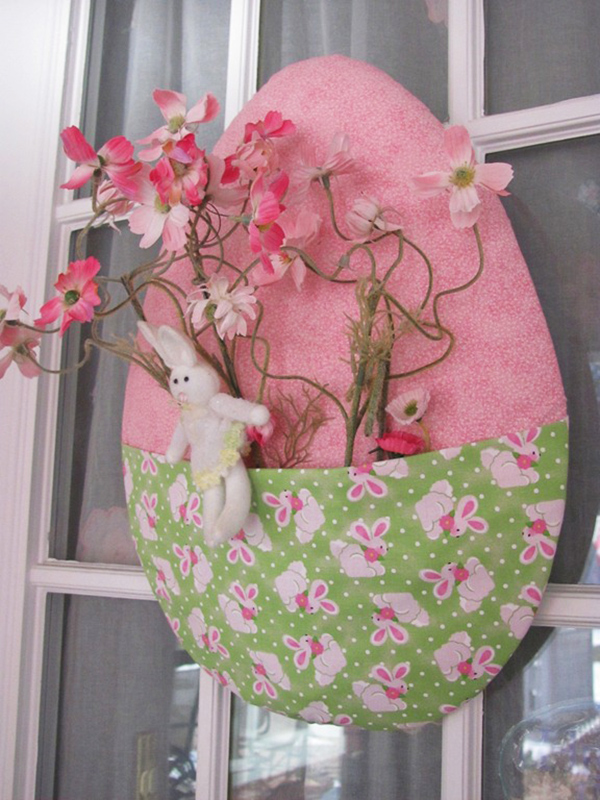 This one is just made from cardboard and some foam wrapped with fabric. Stunning!
15. Stenciled Burplap Table Runner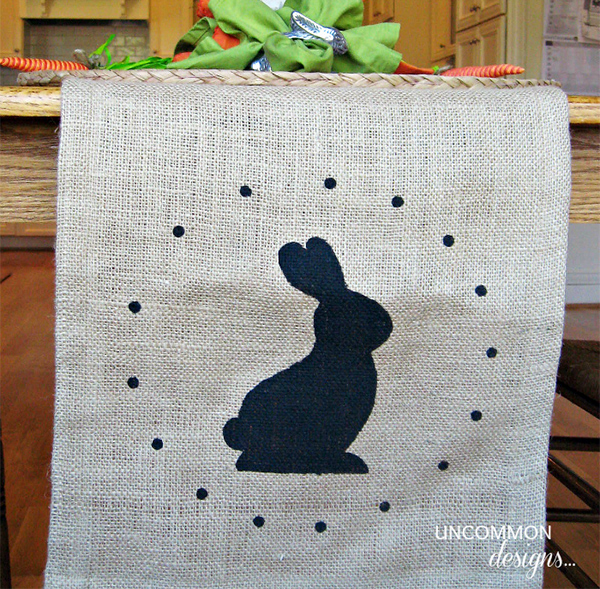 Making your own table runner from burlap would give your space a subtle rustic look!
16. Target Dollar Egg Tree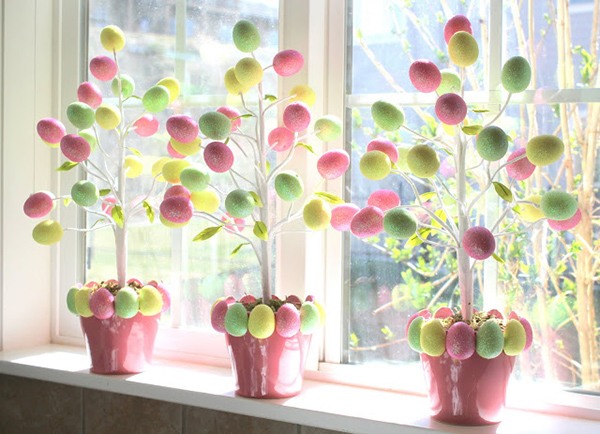 I love the colors of this egg tree. It sure is sweet and stunning, isn't it?
17. Easter Egg Pinatas DIY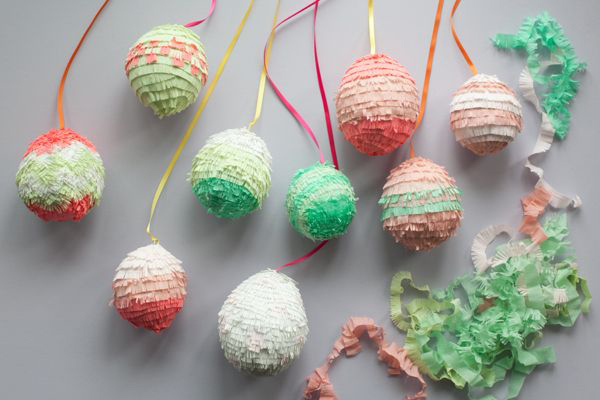 Why not make some egg shaped piñatas. Use balloons to form the eggs! And add some fun treats inside!
18. Carrot Table Runner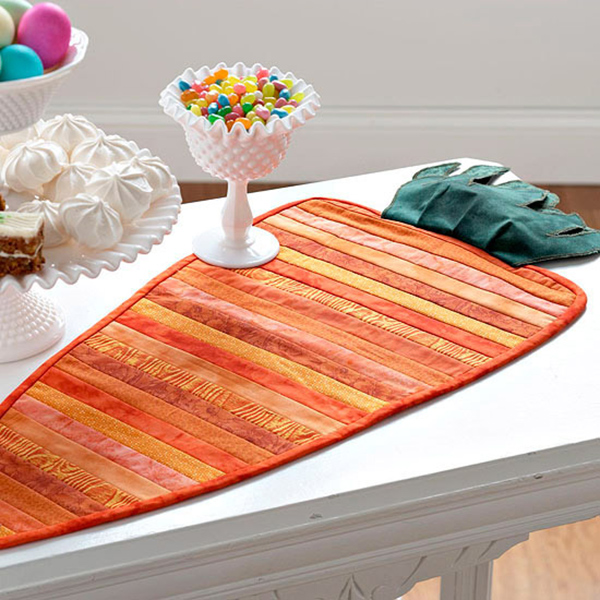 Use a multitude of orange-print strips to make this table runner fit for Easter and Spring.
19. DIY Eggshell Flower Centerpiece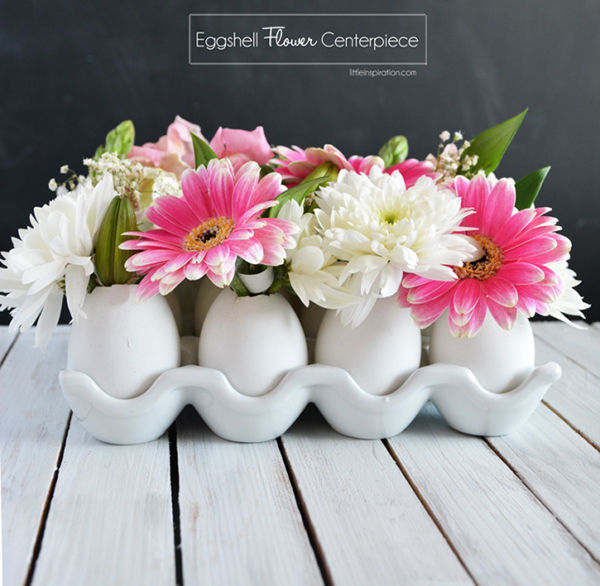 Instead of throwing an egg away, why not use the shell as a vase for your flowers? It would look a lovely centerpiece!
20.DIY Easter Egg Centerpiece Tutorial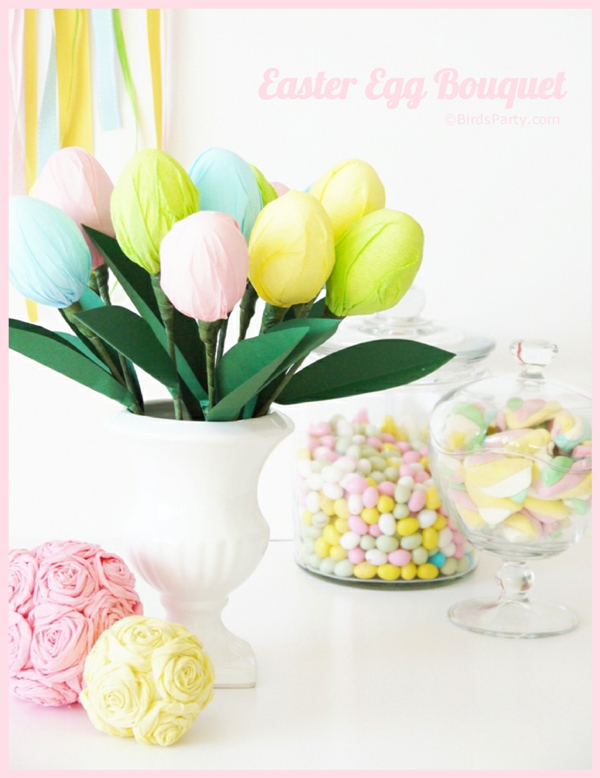 So easy to make and turned out very cute too! Just wrap chocolate eggs, I guess these are surprise eggs with paper napkins in various colors.
So, if you are still doing your Easter decorations for the home, then this list will surely give you ideas on what to make. Most of them are just easy to make. You can even make use of materials that are readily available in your home so you won't need to buy anymore. Love this list of amazing DIYs? Share this to your friends!