15 Decorative Wooden Wall Shelves
Decorative Wall Shelves are a great accent to any home space or idea. They could be a great accessory, as well as a useful addition to any home. The designs of the wall shelves add character and a certain charm to the wall and, of course, to the whole room. They can also be very useful in organizing spaces and storing things and putting them up. Shelves are very useful in any area of the house giving us quick access to the things we use the most. Decorative wall shelves also add beauty to boring walls, catching the eyes of our visitors and guests, while maintaining their usefulness.
For this article, we are featuring 15 Decorative Wooden Wall Shelves. They come in various style, design and colours while maintaining a certain elegance and charm. Wooden wall shelves also last long, and can be painted with interesting and beautiful colours to provide contrast to the wall. Feel free to check them out and be inspired.
Circle Shelf Three Tier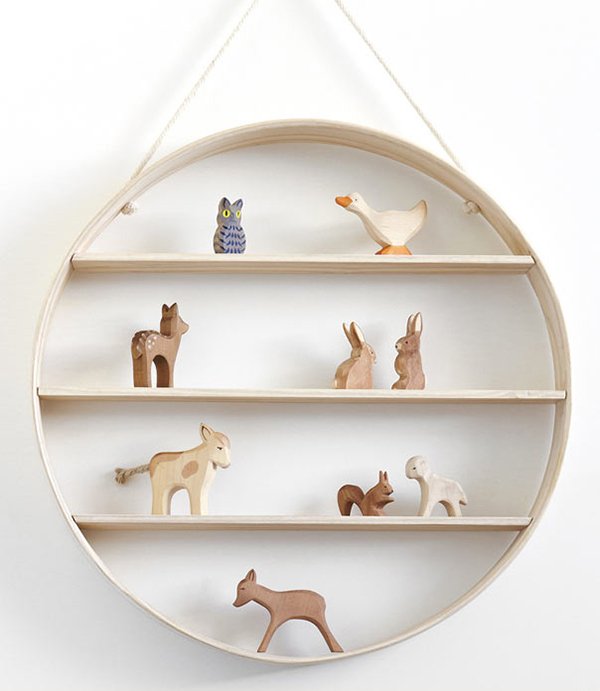 This awesome circular shelf is not just a perfect wall shelf but it is eye-catching as well for a great addition to any room.
Floating Coral Shelf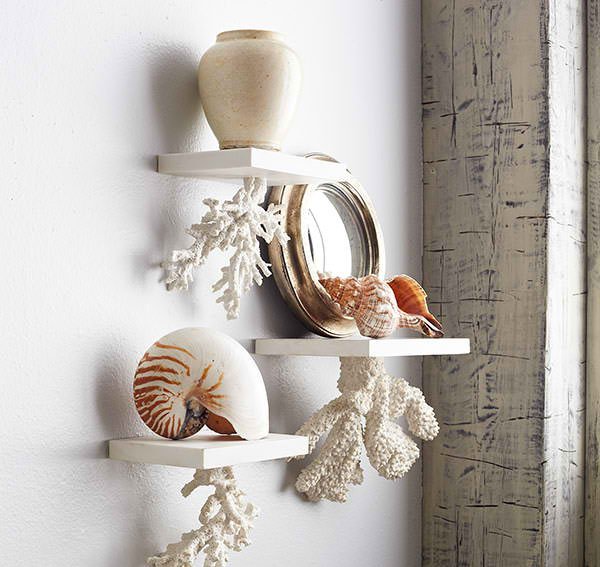 Wooden floating wall shelves with an addition of corals that are fabulous and elegant, a great addition to a hallway, especially to a coloured one to accent the corals and add a bit of glam.
Metal CD, DVD or Bookshelves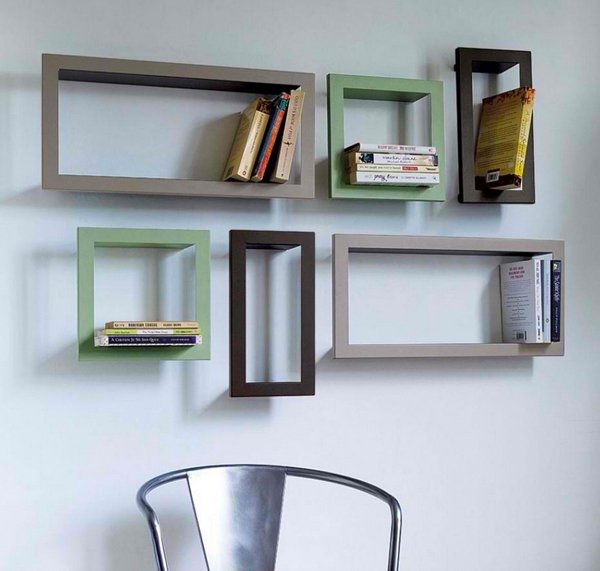 A mini picture frame idea for a bookshelf that is minimalist and pretty and unique in its own way.
Collector's Shelves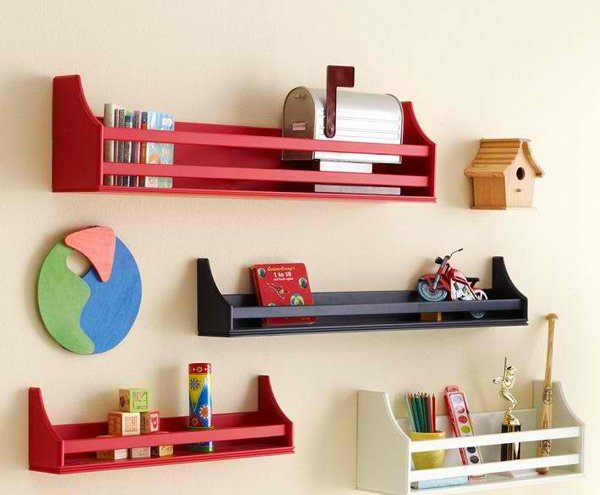 Vintage and colourful wall shelves that is perfect for a teenager's bedroom, especially when painted on a contrasting colour to the wall.
Cuisine Board Shelf with Hooks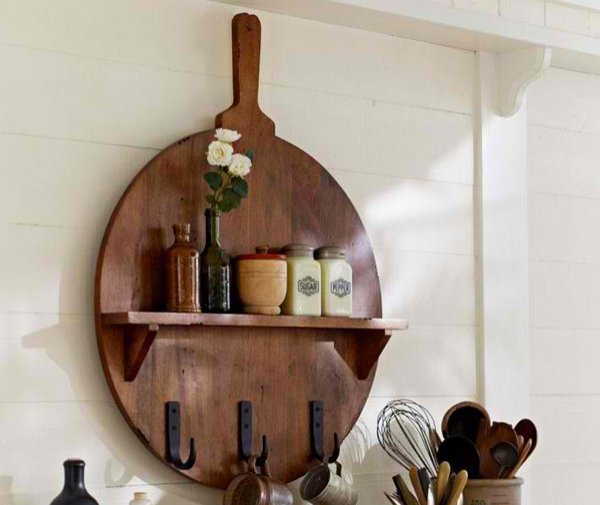 A unique and attention seeker wood shelf that is perfect for a kitchen, attractive and edgy.
Wall- Mounted Bookcase, Tall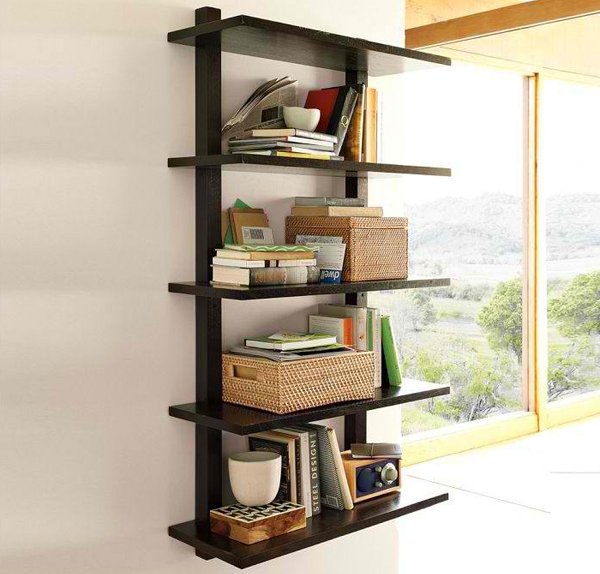 A floating wall shelf that could house a lot of things and is perfect for organizing books or setting up photo frames.
Sweet Cherry Stylish J Type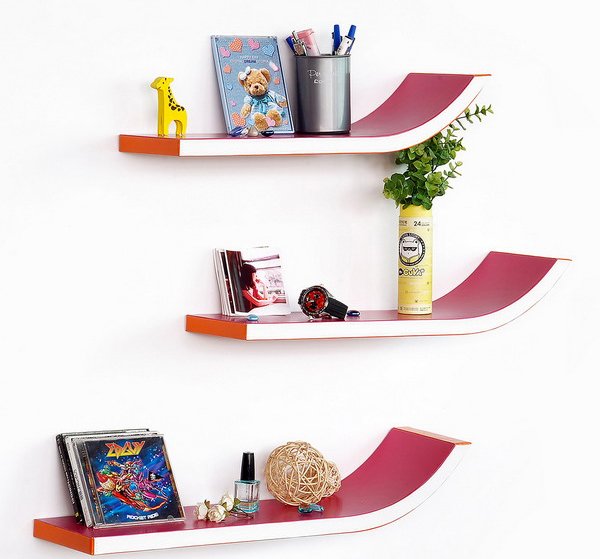 A J-shaped wall shelf that can be an excellent eye-catcher with its exquisite woodworking.
Cube Display Shelf with Round Corners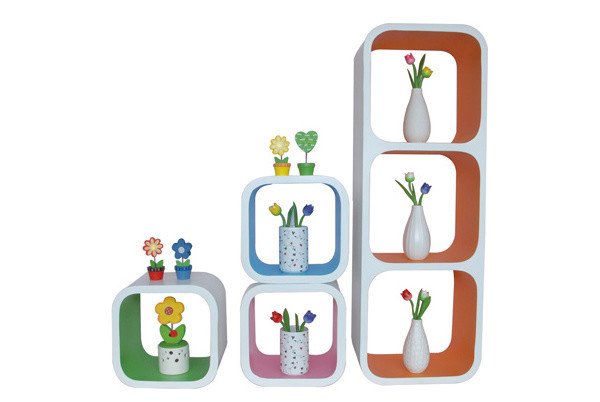 Rounded corner wall cube shelves that is a perfect addition to any room, giving it a fresh feel while maintaining simplicity, they can also be easily hung or positioned on the floor attached to the wall.
Happy Tree Bookshelf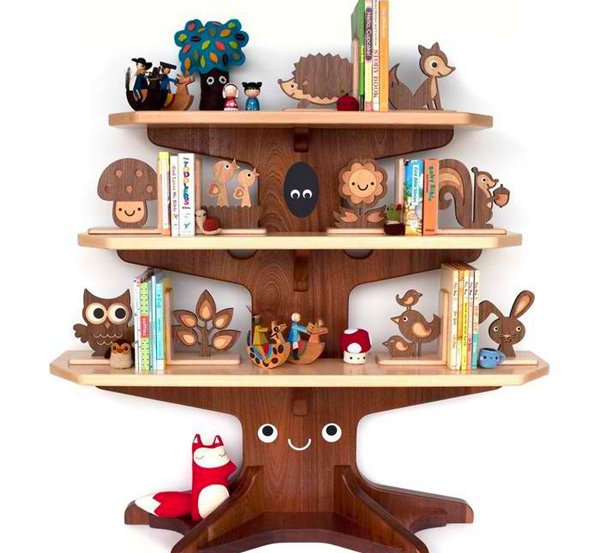 A great addition to a kid's bedroom, these tree bookshelves are charming and fun, especially with those animal bookends.
Book Racks, Storage Racks, Wooden Wall Shelves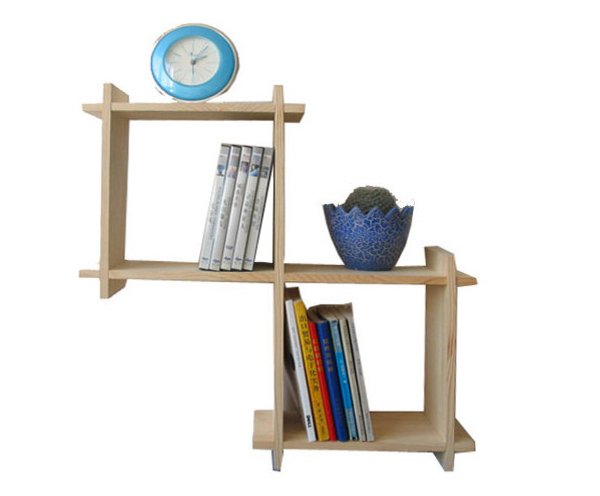 A box style wooden wall shelves that is perfectly fit for storing books and a great addition to a modern home, simple and clean.
Modern Arched Bookshelves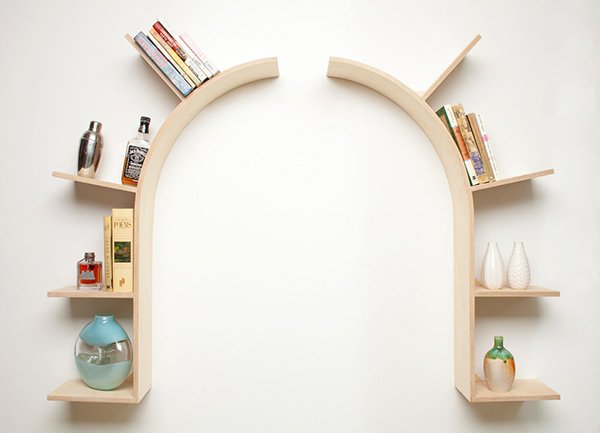 An arched wall shelf that has a certain charm that is not just unique, it also gives a feeling of modern appeal.
New Concept Wall Display Shelf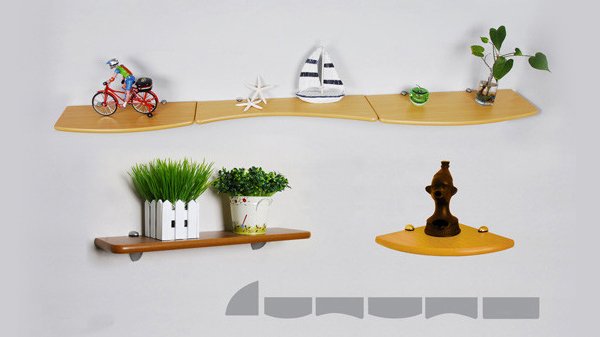 A perfect addition to a study room or even in the kitchen for storing things. This is made of thick particle board and melamine veneer.
Bubble Shelf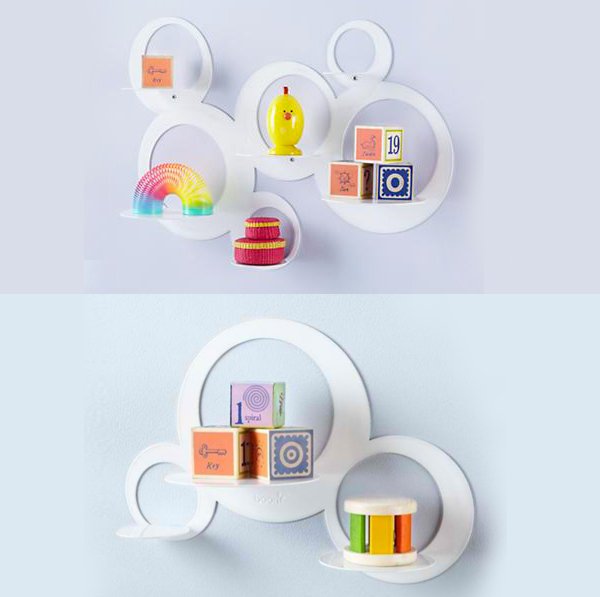 Adorable bubble wall shelves that are a great addition to a child's bedroom or a nursery, it is simple and looks good on any wall colour.
T-Shelf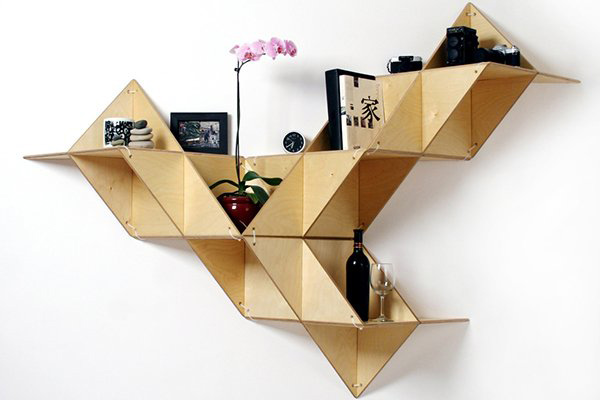 Multiple shapes of various functions were integrated into this wooden wall shelf. Combination of triangles give this a strong structure and visual appeal.
Pink Beige Stripe Hexagon Wall Shelf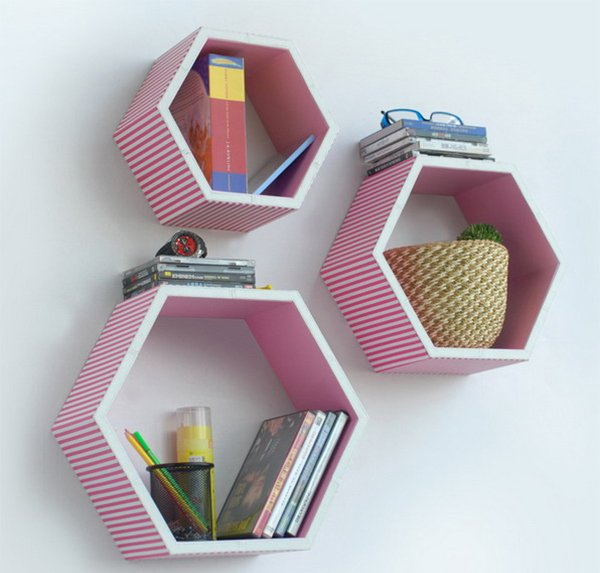 This hexagonal wall shelf can hold quite a lot of things, while being eye-catching and adorable.
Shelves are not just for storing, they can also be beautiful decorations that add elegance to any wall. They can also be used in any part of the home, since they require only a wall, and you can set them up to store items. Wooden wall shelves when painted in contract to a wall will surely make a statement.