Picking the Perfect Lamp for Your Home
Lamps illuminates our homes and act as a decoration at the same time. A simple white lamp could be a safe choice but getting something a lot prettier could greatly improve the look of your home. You should also know how to pair your lamp with another lamp. Homeowners need not worry of not getting the kind of lamp they want because there are so many lamps available in the market. But you could worry about picking the right one because of the wide variety of choices.
Like what we said, lamps are not just for lighting a room but it can greatly add to a room's aesthetics. So, today, we will give you some tips on how you can pick the right lamp for your home. This way, you can be assured that your money spent for a lamp is totally worth it. No one wants to waste a single cent in the things we purchase for our homes. So, look into the tips below and be guided before you pick a lamp for your home.
1. Shapes.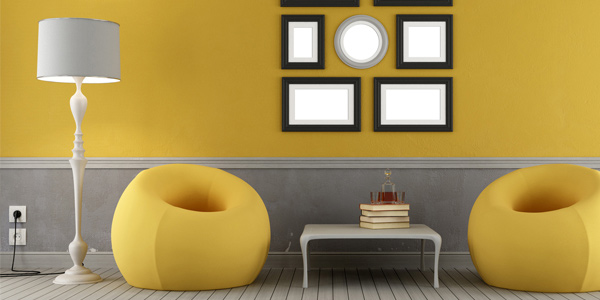 Some of us might get used to the usual lamps with round or square shades. It is actually okay to pick those types of lamps but you can also play around and experiment with your lamp's shade. Most of the time, round shade is paired with round bases and square ones also have square bases but there are instances that a lamp base has some decorative designs on it and would come with a different shape than that of the shade. Well, that is okay too. Picking a lamp shade's shade is actually a personal preference.
2. Height.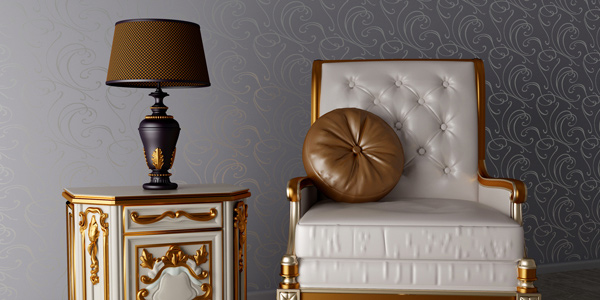 Do you need a tall lamp or a shorter lamp? For a bedroom, the height of a lamp depends on the height of your night table. But getting a side table that doesn't top 30 inches to the bed's height is ideal. This way, the light from the lamp would not get directly to your eyes. For a dining room, a tall lamp would look good if you want to add one to your buffet table. This will give more light to the area and it will partner well with the light given off by the chandelier and other lighting in the room.
3. Firm base.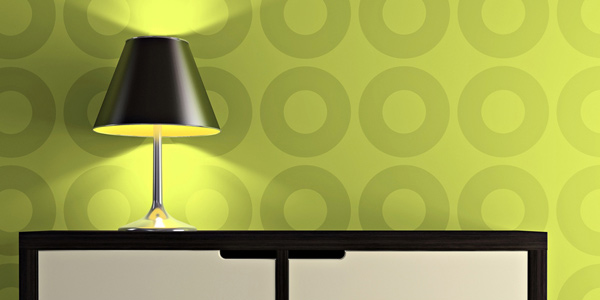 See to it that your lamp will not tip-over even with a soft touch. It has to stand firmly. This is important especially when you are placing a lamp on the living room. People might accidentally bump on the lamp. So, having a firm lamp base will save from worries of a broken lamp.
4. Usage.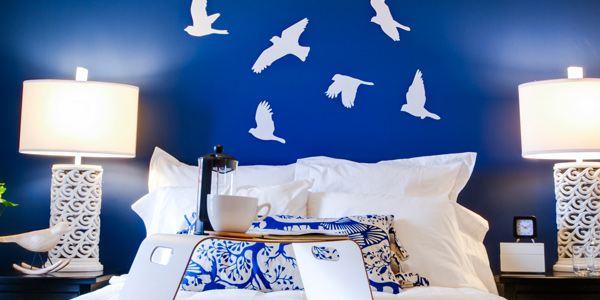 Think of how you will use the lamp. If you are going to use it for some task like reading, choose lampshades that can give direct light. The lamps have opaque shades that can illuminate you while reading or doing other tasks. You can choose lamps with shades made from tulle, bamboo, and other shades that are lined with opaque materials.
5. Shade.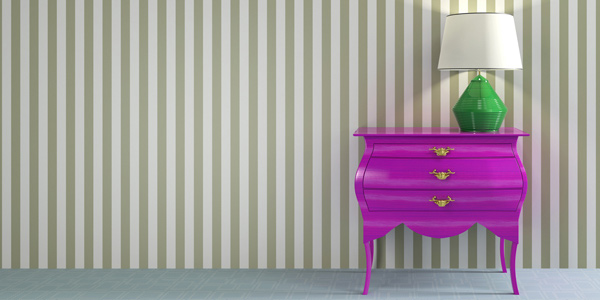 A lamp's shade is made up of different materials. Like what we mentioned above, it has to be considered depending on the usage of the lamp. You can also choose the shape of the shade as well as the design. The prints and colors of the shade come in different styles too. You can even make your own shade or customize existing ones!
6. Bulb.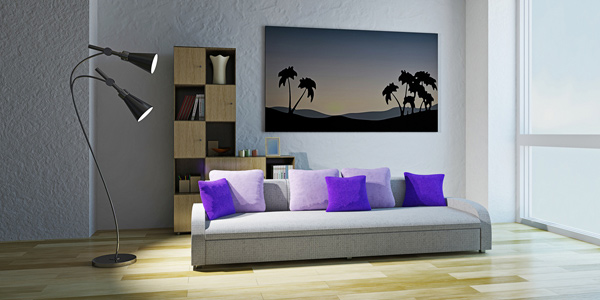 A lamp used for reading should be at least 60 watts. You can also get a three-way bulb and have a dimmer so you can adjust the brightness of the light. If you are just placing it as a decoration, then keep the wattage below 60 watts so you can save electricity. For the bedroom, getting a lamp with two bulb clusters is a smart choice because you could place one brighter bulb for reading and dimmer one for sleeping but you can just get one bulb as long as you have a dimmer.
7. Base design.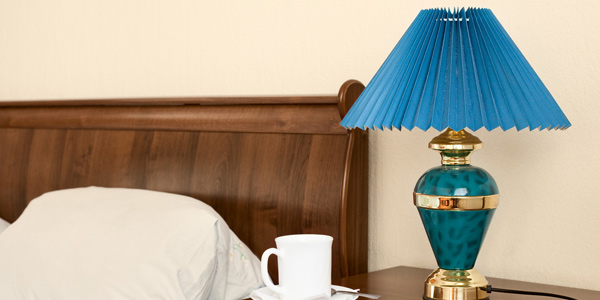 A base doesn't just need to be sturdy but you should also look into its design. There are lamps with simple base designs but there are also some whose base has a lot of decorations in it. There are sculpture bases which can be perfect for an Avant-Garde or Art Deco touch to your space. They also vary in materials. Pick the one that fits your taste best and do not forget to check if it won't tip-over.
8. Style.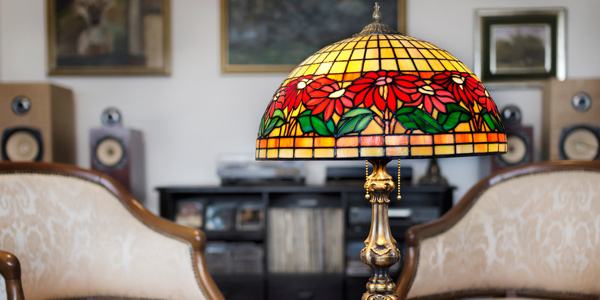 As what we have said, lamps come in so many designs. If you try to search it up in the web, you will be bombarded with thousands of lamps and you will end up confused on what to get. To narrow down your choice, look into the kind of interior you have. Let it look right for your interior. Also, consider the colors of the lamp. You can decide if you will let the lamp pop out or let it humbly sit on a corner.
9. Position.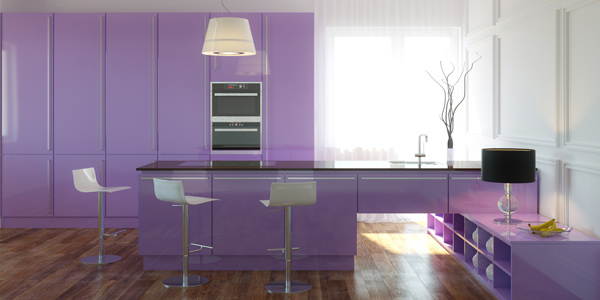 If you place it in a living room, you can position it between a sofa and a chair or on an side table. You can also place it on areas that are not that well lighted like a corner in the living room. For a dining room, place the lamp on a side table or buffet table that will far from plates and other utensils to make sure that your guests will not tip it over. Placing a lamp near the wall also help you save some space for the table especially if you have it in the bedroom.
10. Price.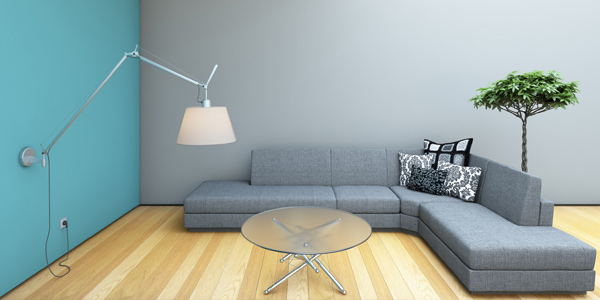 Pricing matters all the time. How much is your budget? Your budget can help you determine the kind of lamp you can afford for your home. After looking at all the points above, check on how much it is. If it goes beyond your budget, look for more lamps. Anyway, there are so many lamps available for you to choose from.
Getting a new lamp? We hope the tips we have above could help you grab the perfect lamp for your home. See to it also that you consider the room where you will be placing it because it greatly matters. Do not forget that looks are not just the important thing on lamps but how you will use it. So, what kind of lamp do you want? You can look into table lamp variations or maybe a list of art deco lamps that you might also love!