20 Art Deco Floor Lamps
Some homes prefer to make use of floor lamps for it can illuminate the home and can also add beauty to the interior. Floor lamps come in different styles and designs. But for today, we will show you some floor lamps that can fit in an Art Deco interior. Getting these floor lamps would no doubt revamp the look of your home's space wherever it may be.
Art Deco dates back to 1920s and 1930s where it became popular. It made use of decorative arts and was considered very glamorous, elegant, functional, and modern. Art Deco is characterized with the use of geometric and angular forms, linear decoration, exotic materials and imagery. So, we have collected floor lamps that suits into the characteristic of Art Deco style. Check out what we have gathered for you below:
Cooper Gold Leaf Iron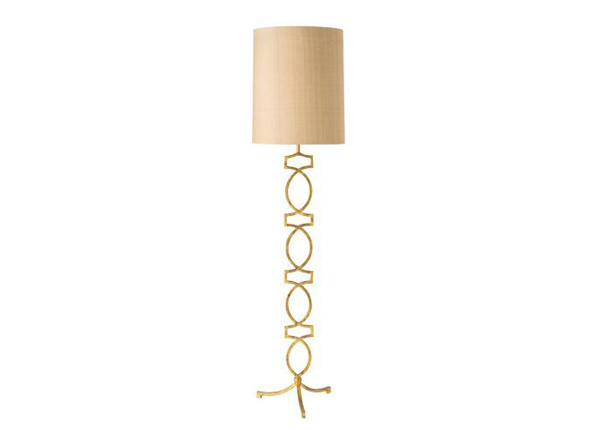 One characteristic of Art Deco is its glamorous look while using shapes like this floor lamp.
Wheels On Fire Contemporary Torchiere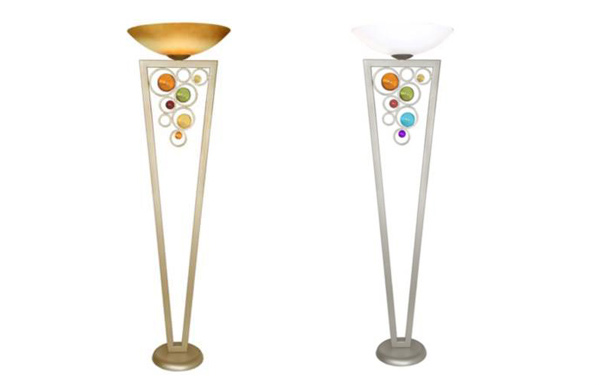 Wheels in different colors encapsulated in a triangular stand would give visual impact to your interior.
Curvy Lady Two Contemporary Torchiere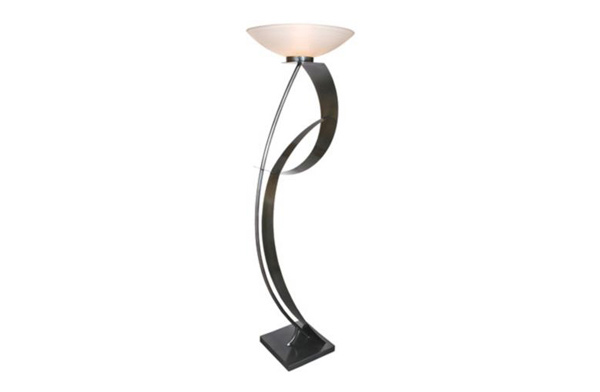 Curves in this lamp make it appear soft yet firm with its material. This one is inspired by a lady's lovely curves.
Natural Driftwood Art Deco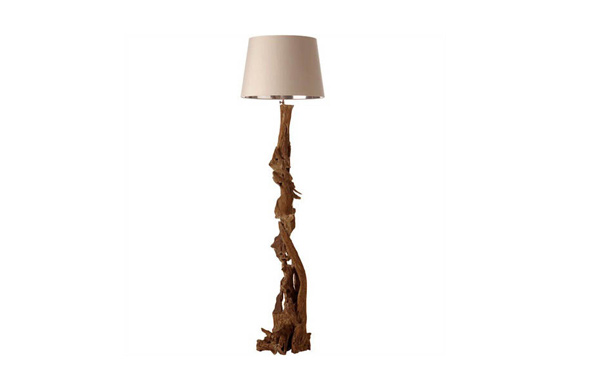 Bring in nature to your home with a floor lamp with natural wooden stand.
American Art Deco Wrought Iron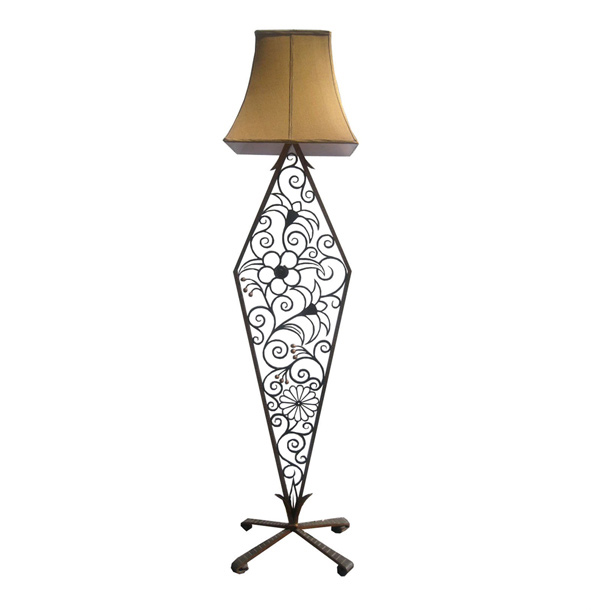 A beautiful floor lamp with floral swirls made from wrought iron. Isn't this lovely?
Calvert Mid-Century Cylinder Tower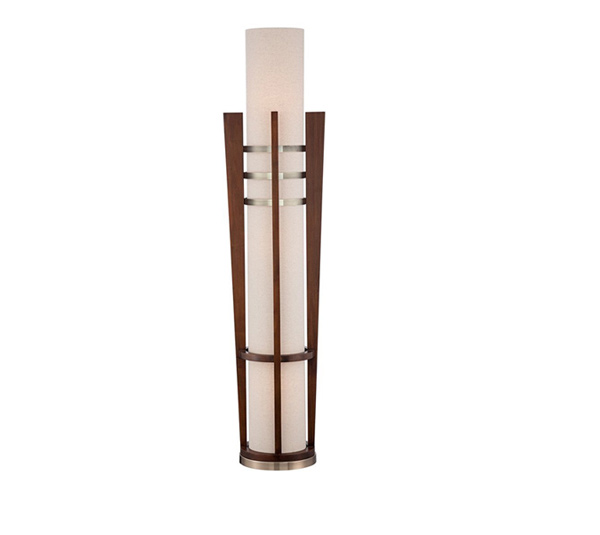 With a contemporary touch, this floor lamp could be perfect for your home.
Rustic Twig Cage Madera Rust Torchiere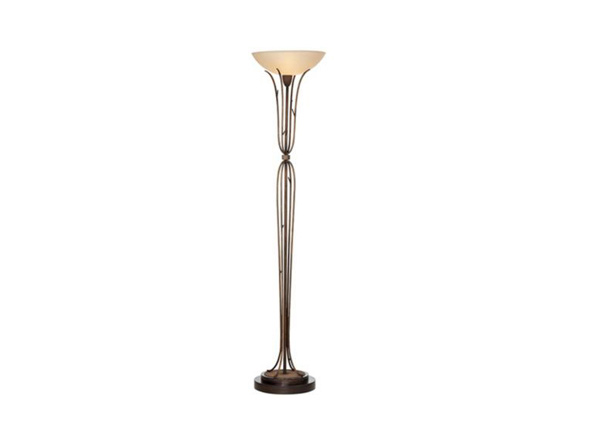 Slim and tall with soft waves of lines- you might want this one to accent and illuminate your space.
Antique Bronze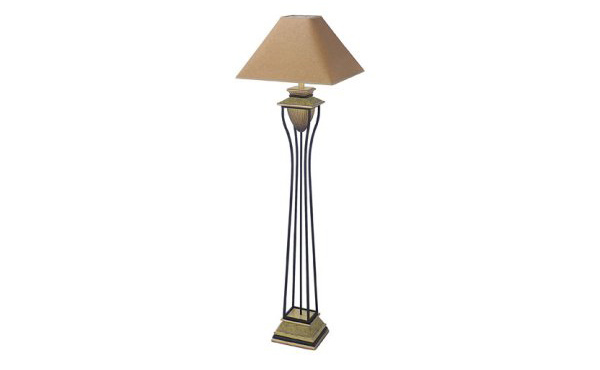 Add some life to your interior merely by adding a floor lamp like this with antique bronze finish.
Deco Style Walnut Column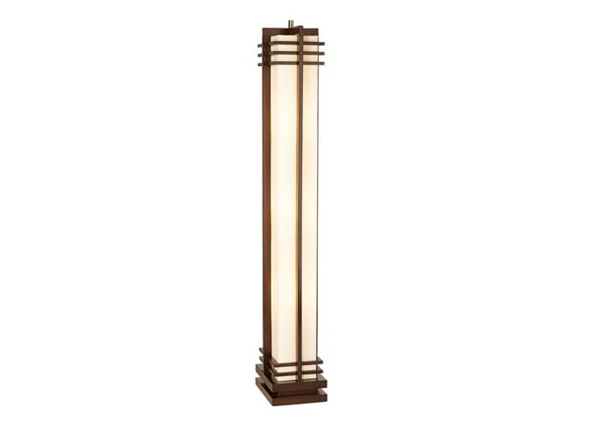 A floor lamp made from walnut. This can surely add a statement of art to your home.
Three Tier Geometric Tree Torchiere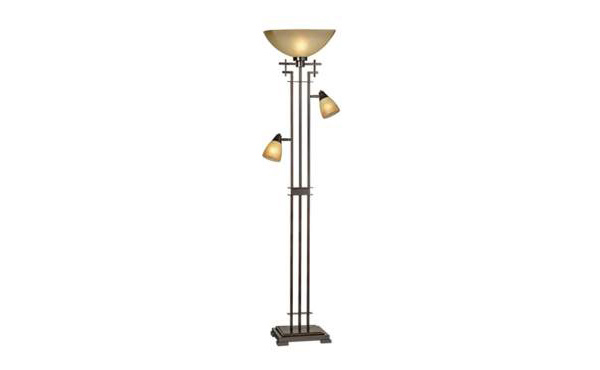 Not just one but three bulbs are used for this tree inspired design which is done with a contemporary approach.
Black Metal and White Glass Tulip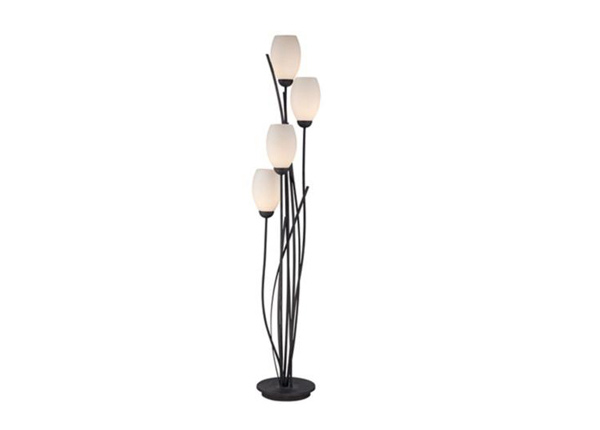 Striking floor lamp comprised of white cased glass and metal with a ginger black finish.
Laser-Cut Shade Bronze Swing Arm
The stand of this lamp is just simple but the shade is appealing with its laser-cut design in bronze.
Hadley Antique Brass and Black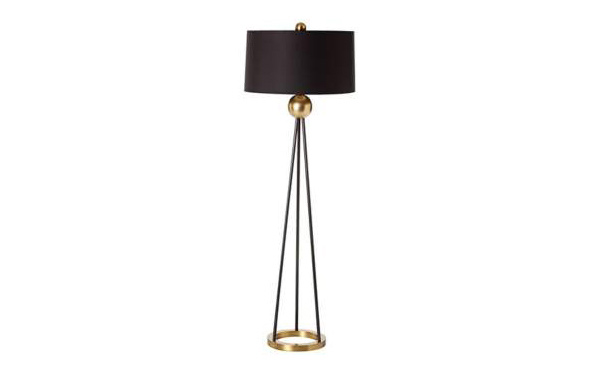 The color is lovely but the shapes that comprise it make it appear more adorable!
Dunbrook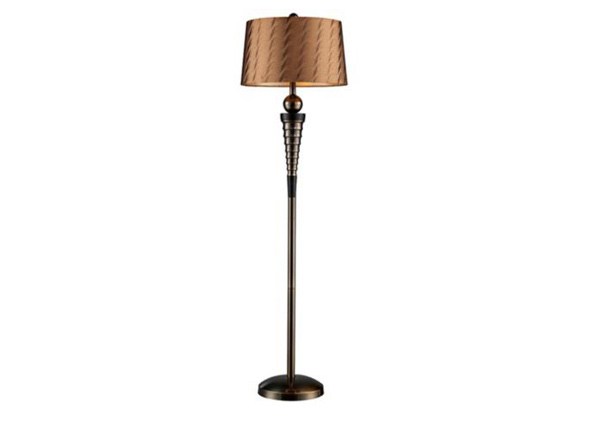 A transitional floor lamp that would fit in any space with its contemporary touches and colors.
White Round Galileo Halogen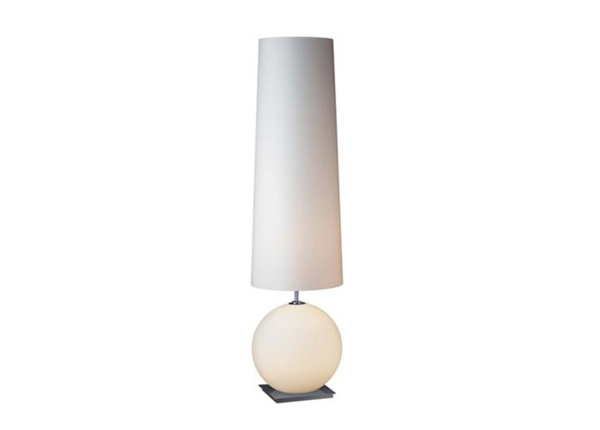 Satin white shade over a lighted dimmable base is used for this while floor lamp.
Caryatid Maiden Torchiere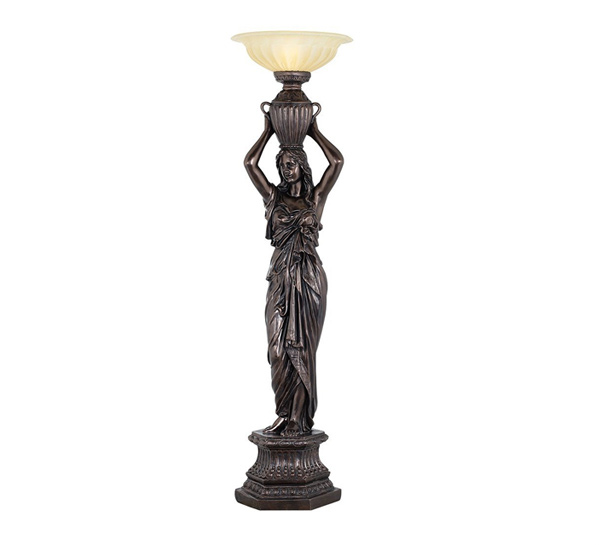 A statuesque open cage base makes this lamp totally fitting for an Art Deco home. It has a foot dimmer allows you to set the mood.
Buckingham Contemporary Torchiere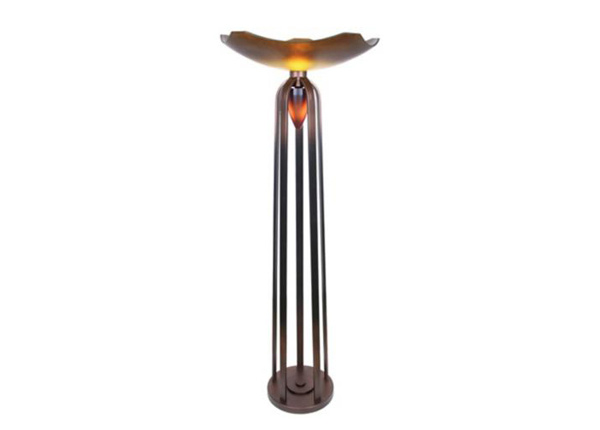 If you want a unique floor lamp, this one would work well in your room.
Retro Medley Arc Tempo Giclee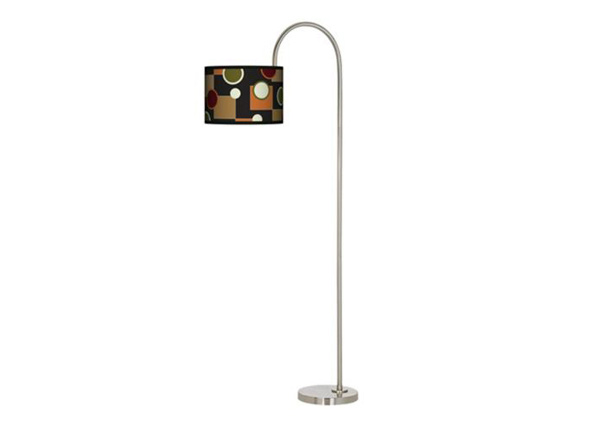 This floor lamp features a sophisticated, fresh giclee pattern that is not only Art Deco-ish in style but also Retro-ish.
Parvati White Organza Ribbon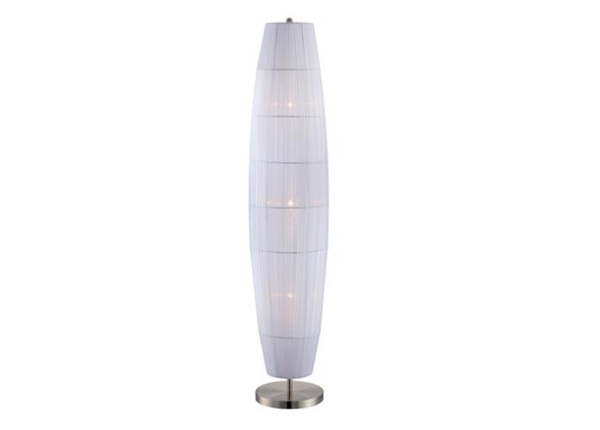 A floor lamp with white organza ribbon around it. This would complement with any space you place it.
Cinema Studio Floor Prop Light With Tripod Lamp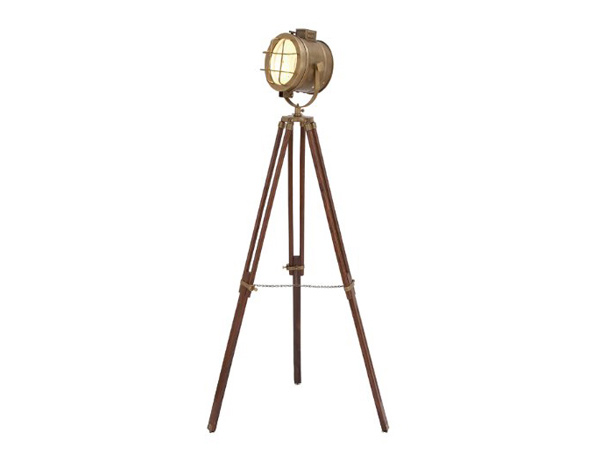 Get a distinct look with this floor lamp with a tripod stand. Very vintage-y right?
We really have a lot of options if we speak of floor lamps. Well, we actually have more to choose from because the ones above are just those that are Art Deco inspired. We still have many floor lamp designs to showcase. But if you prefer table lamps, you can check on beautiful table lamp variations where you can find different styles for a lamp.