15 One of a Kind Wreath Designs for the Christmas Season
As part of the holidays, home which practice Christmas use one particular decor that is usually displayed at the doors – the wreath. This is usually made of either evergreen like those that are used for the Christmas trees so that it can last throughout the harshest winter, or a bay laurel – this depends on the ones available in the market, and mind you, for more people – they prefer creating their own combinations. Wreaths are made up of flowers, leaves, twigs, sometimes it may include fruits, Christmas balls, feathers and ribbons.
In today's article, we will be showing you a list of 15 Wreath Designs that were either home-made, bought or for sale in the market. Christmas may be over, but the spirit is still there, usually until New Year is over. Take a look at the designs that we were able to collect for you guys!
Peacock Feather Wreath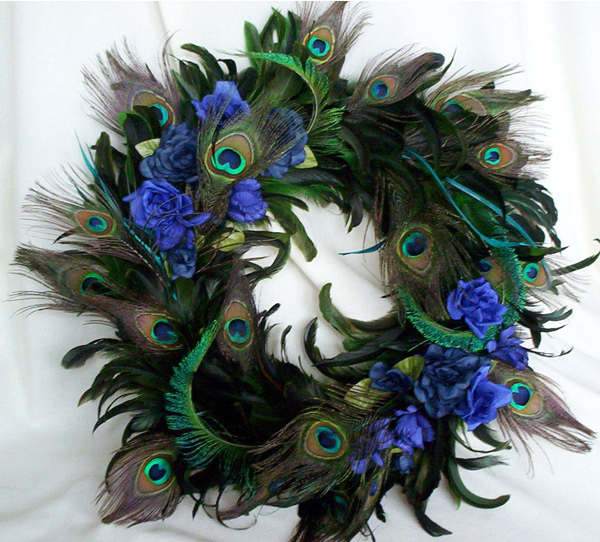 Who said using synthetic peacock feathers cannot be used in making a pretty wreath? This sample is a one sure hit for moms who likes to create their own designs for their Christmas Wreaths.
Silver Tinsel Christmas Wreath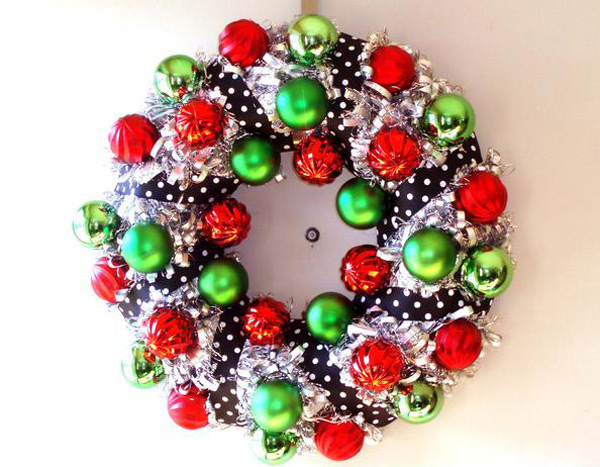 This wreath is one simple design to create for your own homes. Using red and green Christmas balls and polka dots ribbons, looking at it, you can use it for both Christmas and New Year!
Girlie Pink : Christmas Wreath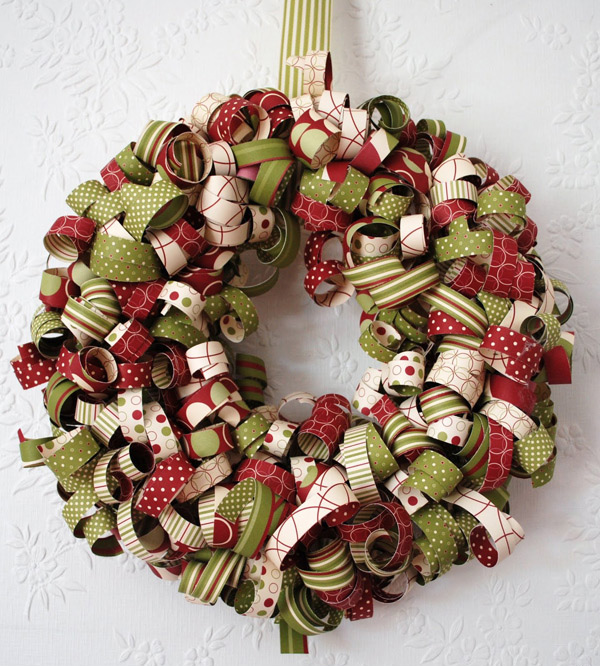 For this Christmas wreath, the use of printed wrappers and simply curling them and gluing them in a base made of tie wire did the trick! Another simple DIY home project for anyone!
Wish Daisy Collaboration Wreath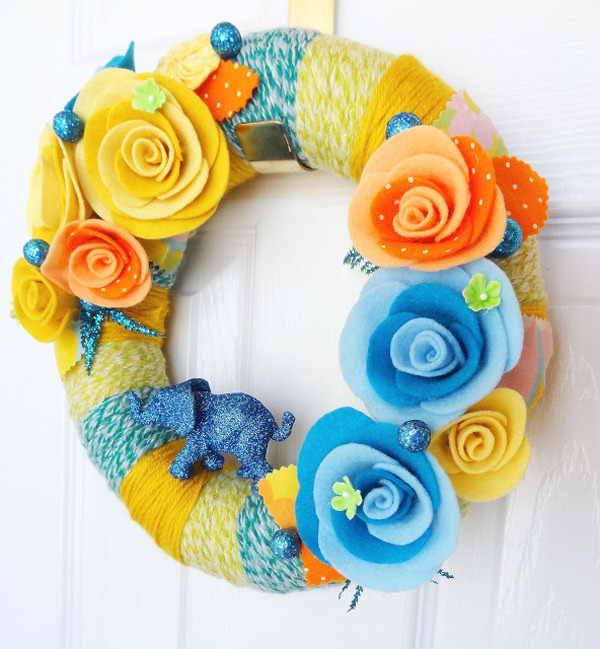 Look at how pretty this lively wreath looks like. It is using colors that are rather rare for the season. The cute elephant figurine is the main attraction for this piece of art.
Wreath Made of Ornaments and Ribbons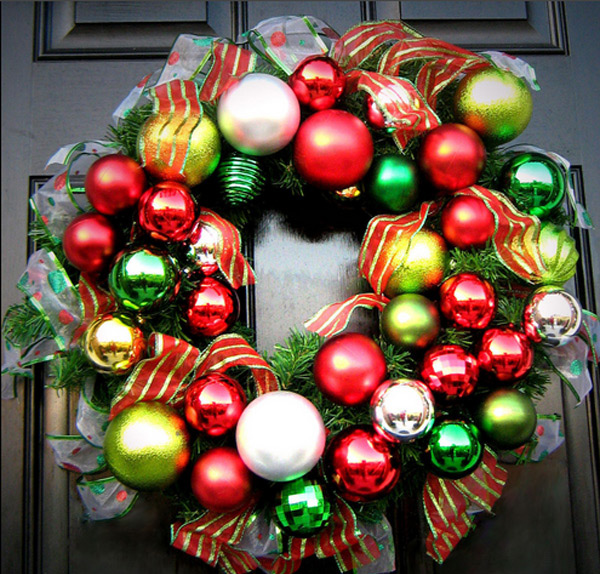 From the name of this wreath, it is indeed made of colorful Christmas balls and ribbons! This may look real simple, but it sure is pretty.
3 Shabby Chic Wreaths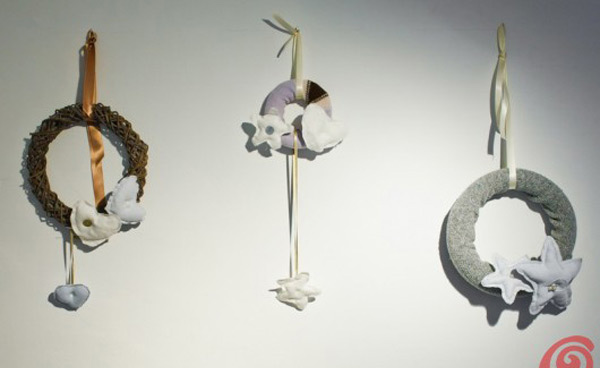 Here are 3 samples of small wreaths that are best for homes who has this shabby chic look that they want to maintain. They are made of wood and spare cloth with ribbons and pop out shapes.
Christmas Wreath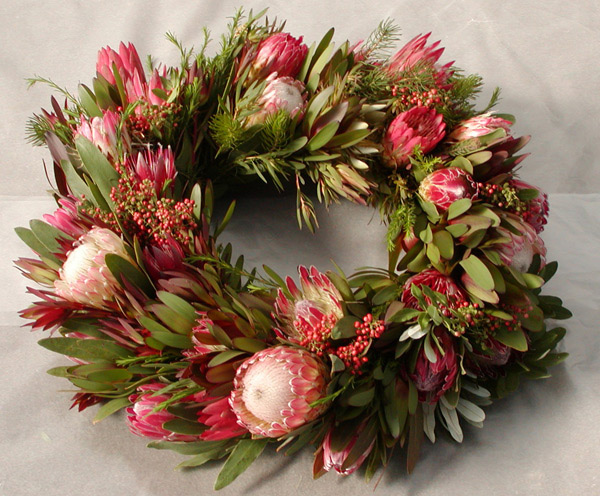 This is a sample of fresh flowers and evergreens! Isn't it beautiful?
Christmas on Cavender 2012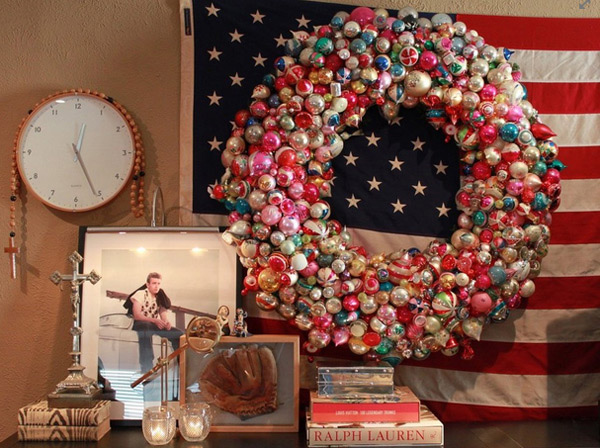 We are not really sure if the Christmas balls used for this big wreath are recycled, but they sure are cute and plentiful!
Christmas – Wreath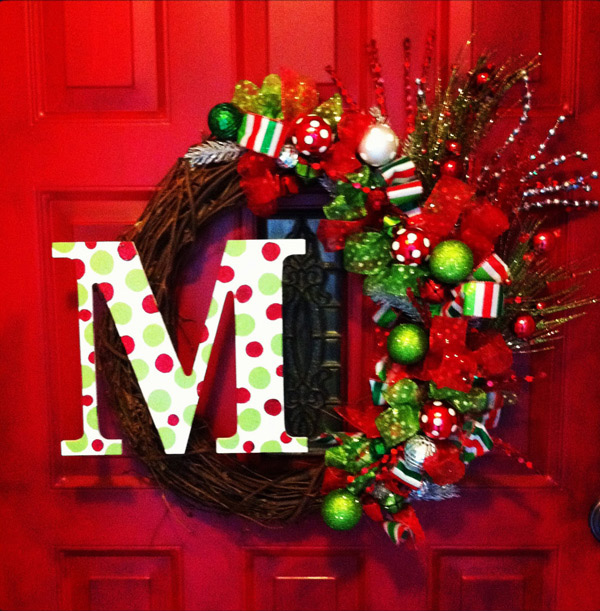 This wreath is one pretty personalized piece! Wood wreath adorned with colorful balls and ribbons with matching letter M since the homeowner's last name starts with the same letter.
Dried Leaves Christmas Wreath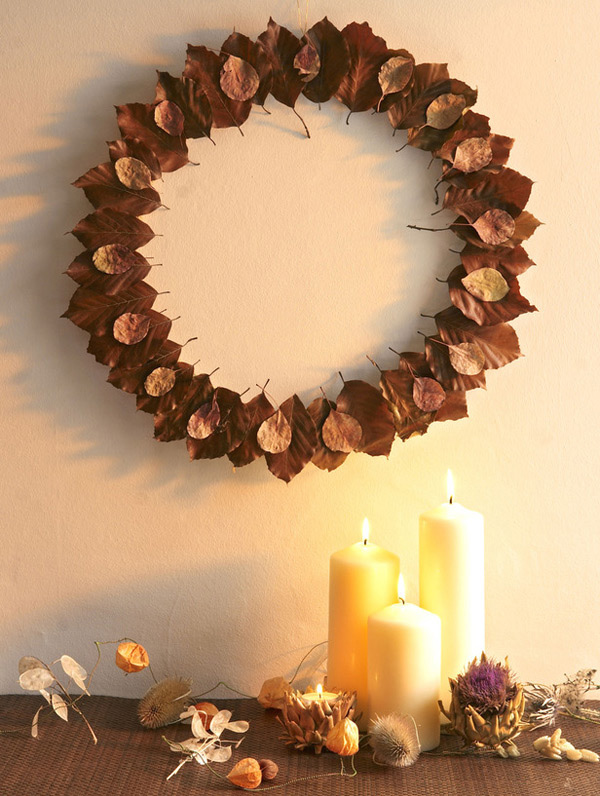 Talk about simplicity being beautiful! Gluing together old dried leaves and putting them in a base – who would have thought this would rather look really pretty !
The Christmas Wreath for Greeting Cards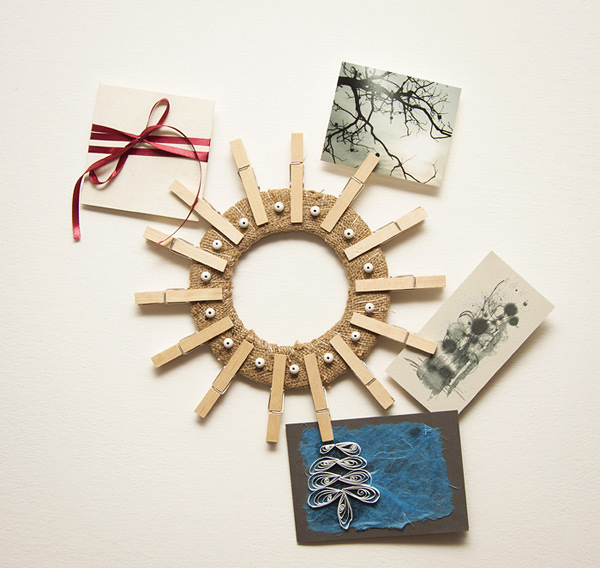 This is one cool wreath that doubles as a greeting card holder! Who doesn't like things that works two ways or more?
Moss Wreath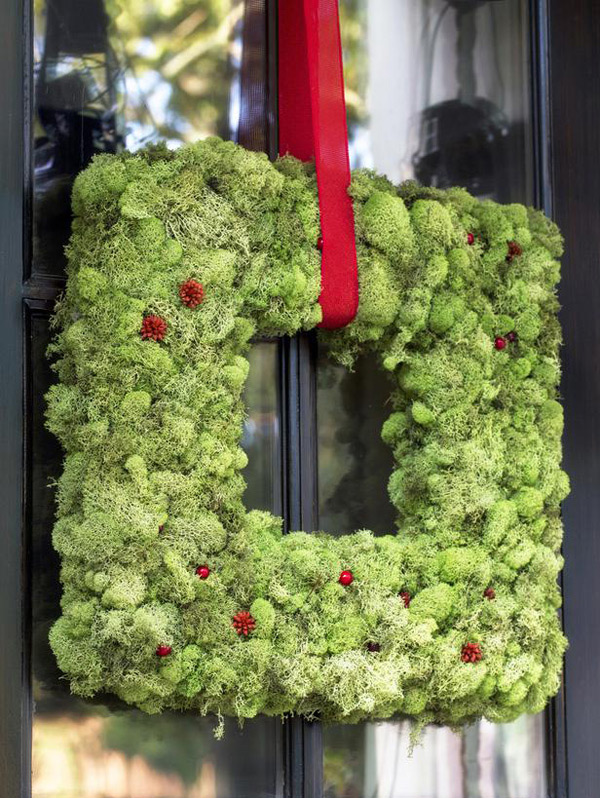 Who said Christmas wreaths are just round? Innovation is really innate in designers! We love how this wreath is made this way!
Christmas Wreath Made in China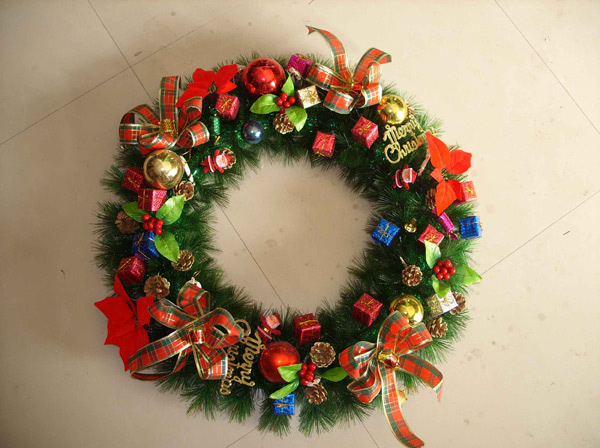 This is one wreath that can be brought online. Pretty much simple but well made. Ribbons, small balls and gifts plus a lot more trinkets were used!
Ribbon Covered Christmas Wreath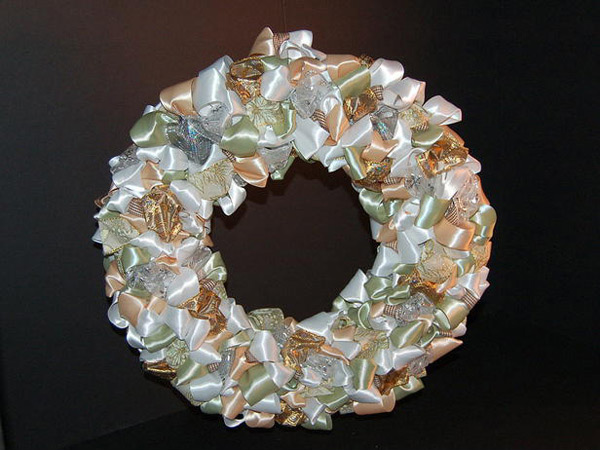 Look at how pretty this wreath looks like. It is a mix of different colored ribbons designed in a circle. We don't know about you, but we can't stop looking at this one!
Front Door Yarn Wreath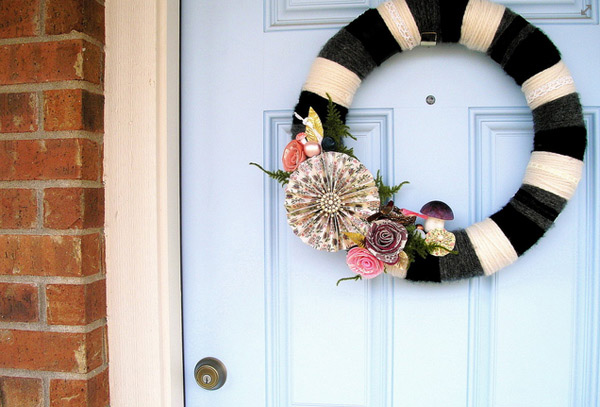 One of our writers love this last piece of wreath that we have on our list. Why not, right? The simple black and white colored wreath made out of warn and the flowers and mushroom on the side is a treat!
We sure hope you loved the pictures we showed you today! This may be the last Christmas-related article that we have for this year, but we can assure you that we really loved creating these lists for you guys! We hope that you loved reading the articles as much as you loved the photos! Thank you so much from Home Design Lover and Happy Holidays! You can also check 15 Creative DIY Christmas Tree Ornaments.