15 Creative DIY Christmas Tree Ornaments
For a lot of people, putting up decorations may be one of the fun things to do with your families while preparing for Christmas. People put up their trees, wreaths, lights and so on. But above all these, the most favorite thing that people do not miss is decorating their Christmas trees. For DIY moms, creating their very own ornaments is one of the things they consider. Although some stores are selling limited edition ornaments, nothing beats something they made themselves!
Today, we will be showing you pictures of Christmas ornaments that some newbies or professional DIYs made themselves primarily for personal use. Of course, the most popular ones are the Christmas balls that they innovated to be something else – they used clay, paint, water colors, crochet, beads and a whole lot more. Of course, we also were able to pick a few ornaments that are specially made out of recycled materials. Take a peek!
Faux Oreo Cookie Ornaments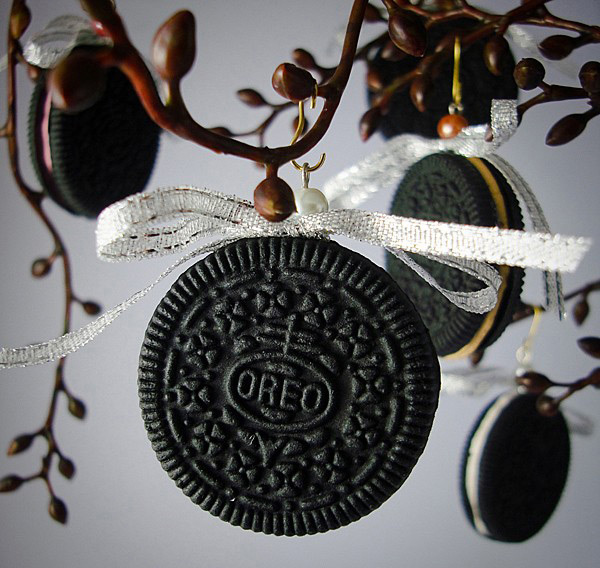 Who wouldn't love these adorable and yummy looking Oreos when hung on the Christmas tree right? It looks real that kids might wanna have them for snacks!
MLP FIM Ornaments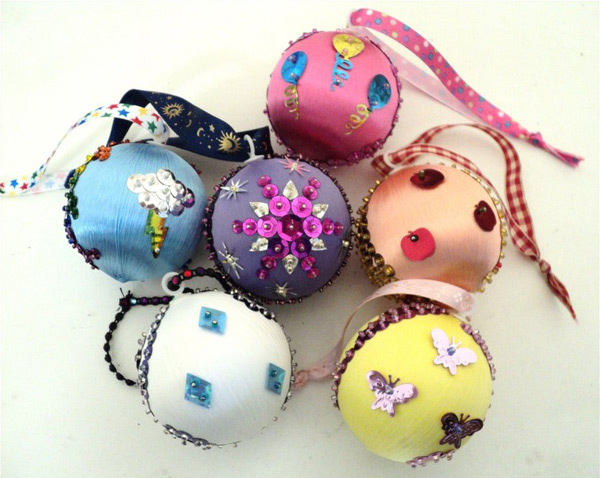 Look at how unique each piece is. It will really be interesting to observe your trees if you have one-of-a-kind ornaments all over it.
Ornament Swap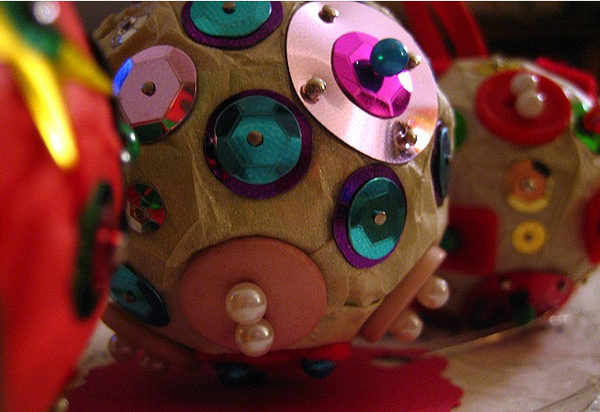 Interesting Christmas balls. It sure will reflect its shine once light hit all the sequins on it. The use of buttons and beads is really DIY-ish.
Plush Jack Tree Ornaments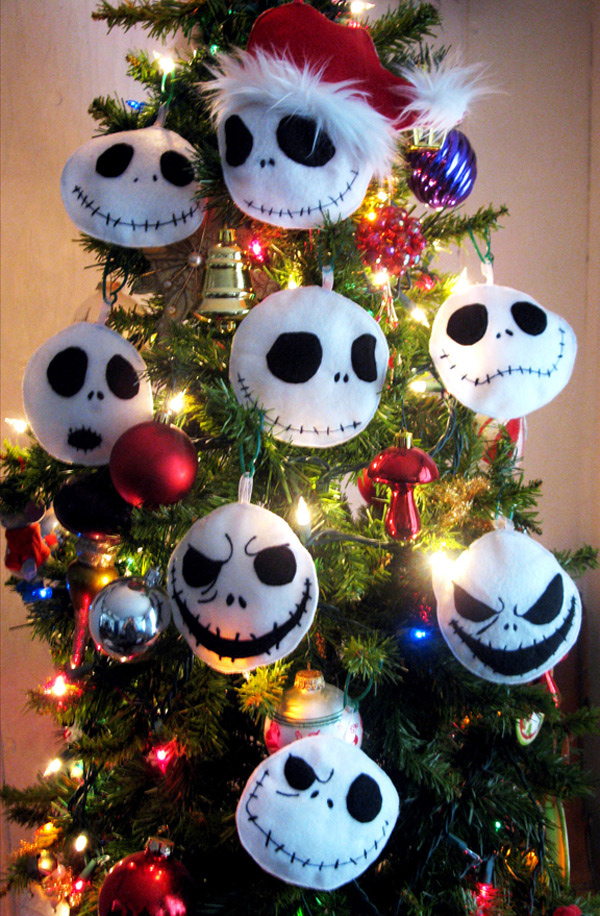 For all the fans of Tim Burton, we are sure you will recognize Jack Skellington from the movie The Nightmare Before Christmas – this sure is one cute ornament to use and collect!
Twilight Paper Christmas Decorations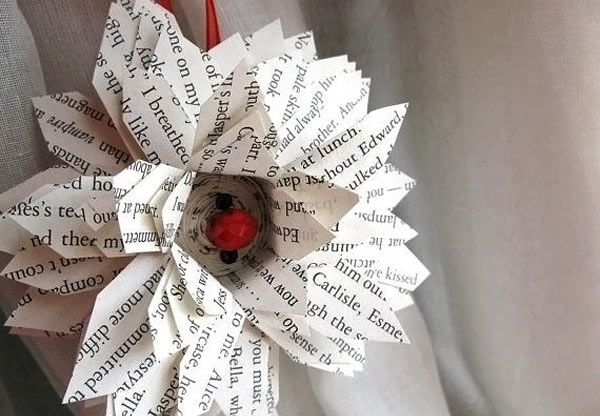 Talk about movies, collectibles and fans – too much Twilight for these ornaments! This paper ornament is made from pages of the Twilight series.
Ornaments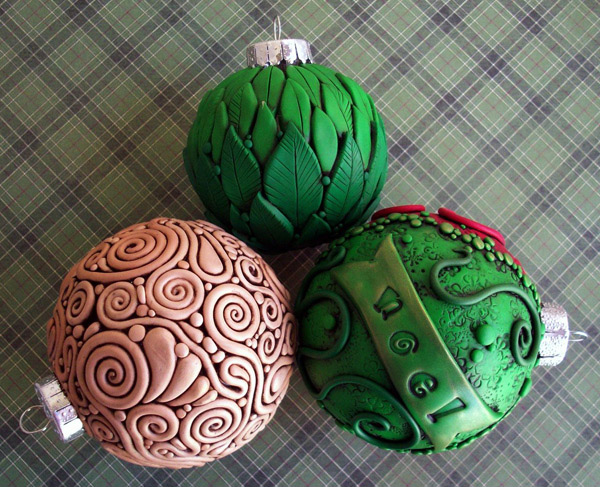 Mandarinmoon is a DIY-er and loves creating her very own pieces of ornaments for their Christmas tree at home. This one is made of clay she formed into leaves and random shapes!
Christmas Tree Ornaments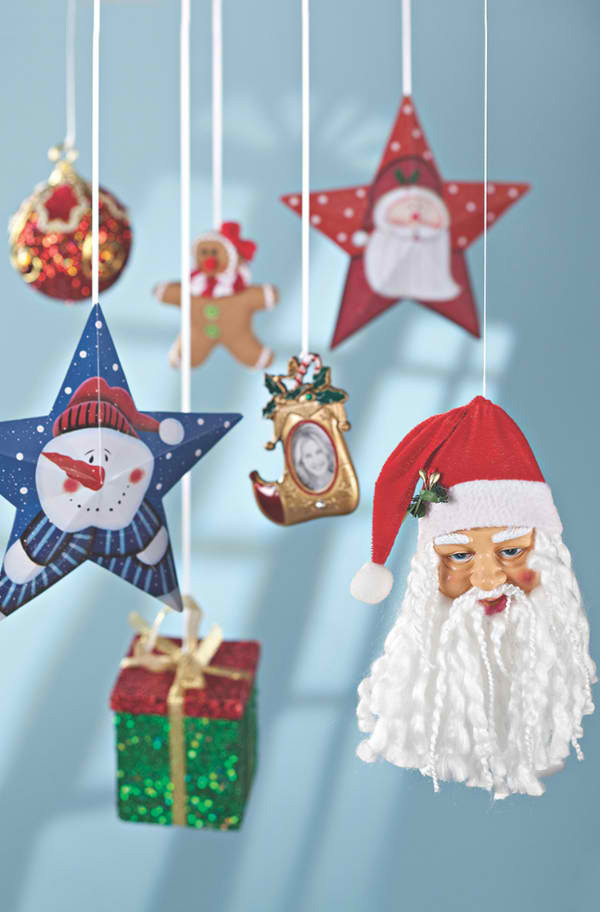 All the shapes and faces we see in this collection for sure is common, but one things is for sure – Christmas will sure be different without them around!
Crochet Christmas Ornaments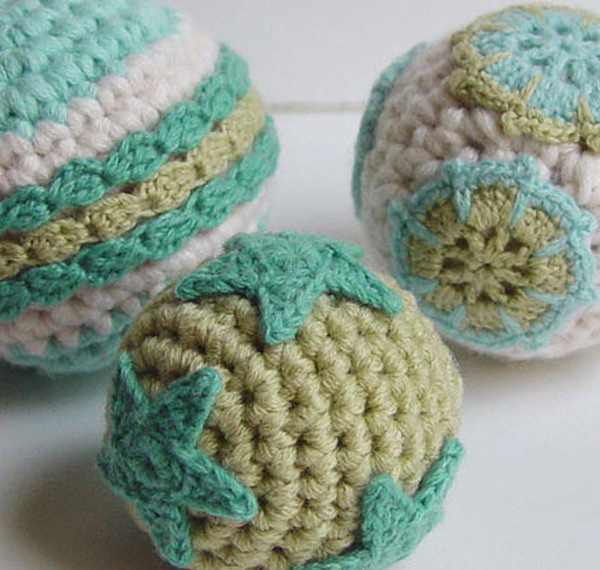 Just by looking at these crocheted pieces, we will believe that these are Christmas balls enclosed in crochet. Aren't they just pretty?
Curliecue Ornaments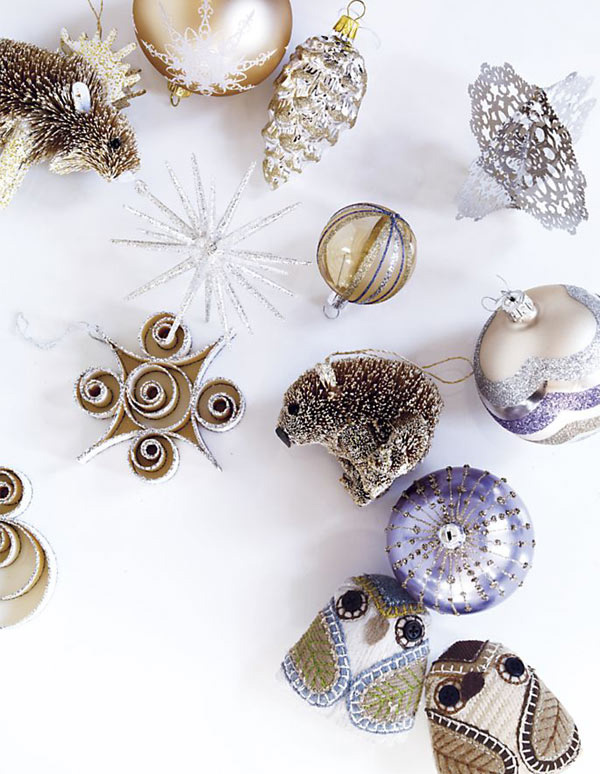 These are just a few of the ornaments being created by Crate and Barrel. For sure, consumers would love to purchase these since they are unique and really pretty.
Natural Life Ornaments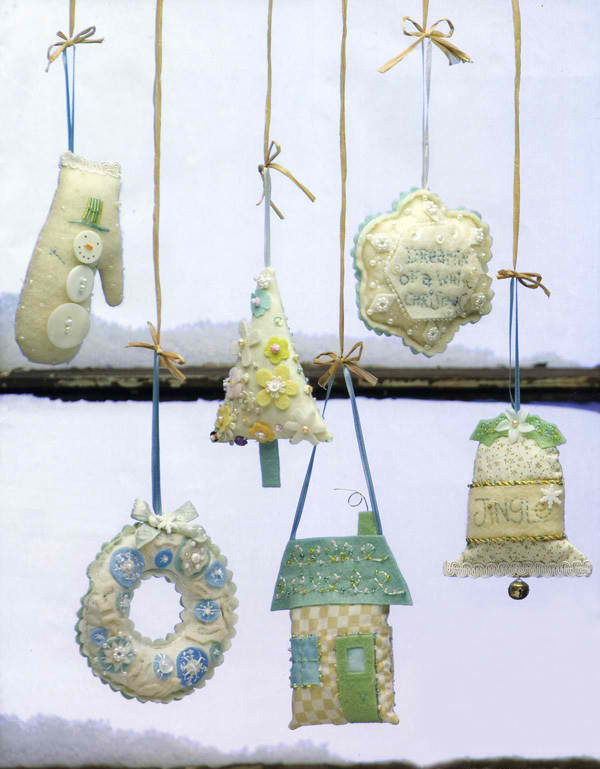 The pieces that we have here are soft sculpture Christmas ornaments with embellishments and stitchery which we bet any mom would love to have for their own!
New Christmas Ornaments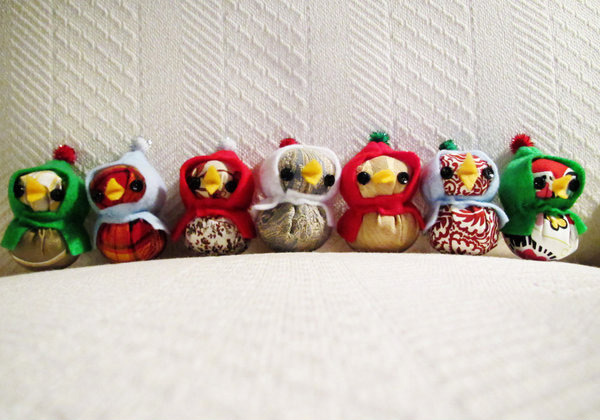 This type of ornament is called a Plushie. Aren't they just lovable? The cute duck designs in different colors and fabric makes each one a unique decor.
Pony Ornaments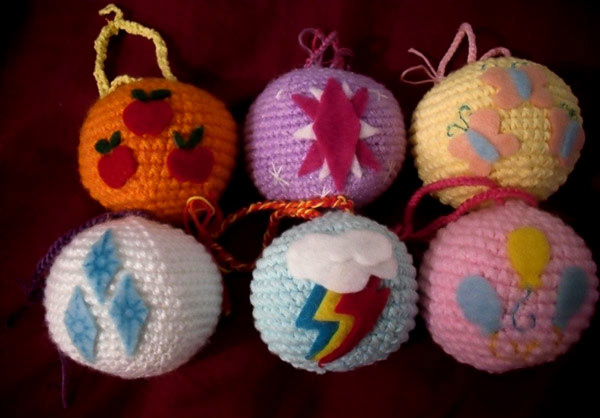 These Christmas balls are made from colorful yarn and the design were cut-outs and simply glued on the balls.
Alice in Wonderland Ornaments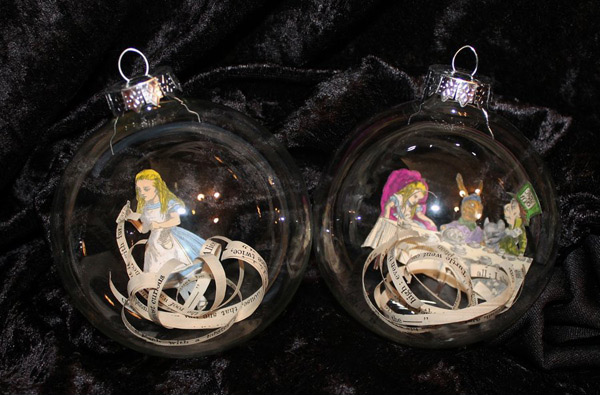 We are really curious as to how the maker of this ornament placed the iconic scenes from the story into the glass Christmas balls! Super intrigued, but really interesting piece, don't you think?
Avatar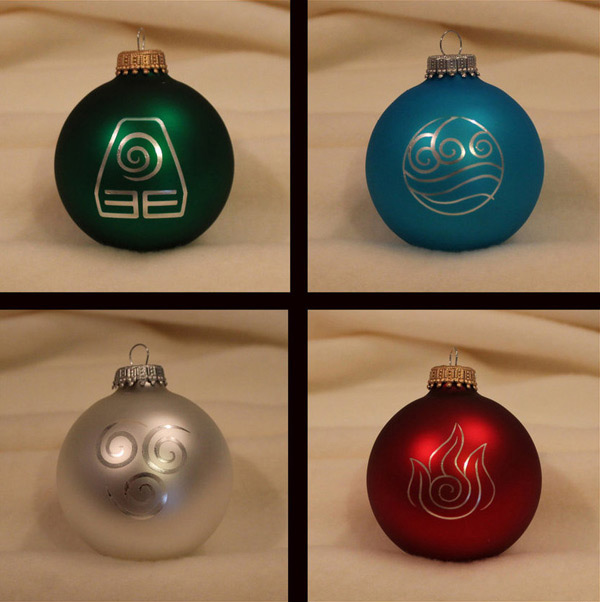 We have a lot of friends who followed Avatar, so this Christmas ball design is quite a treat for them!
Paper Tree Ornament for John K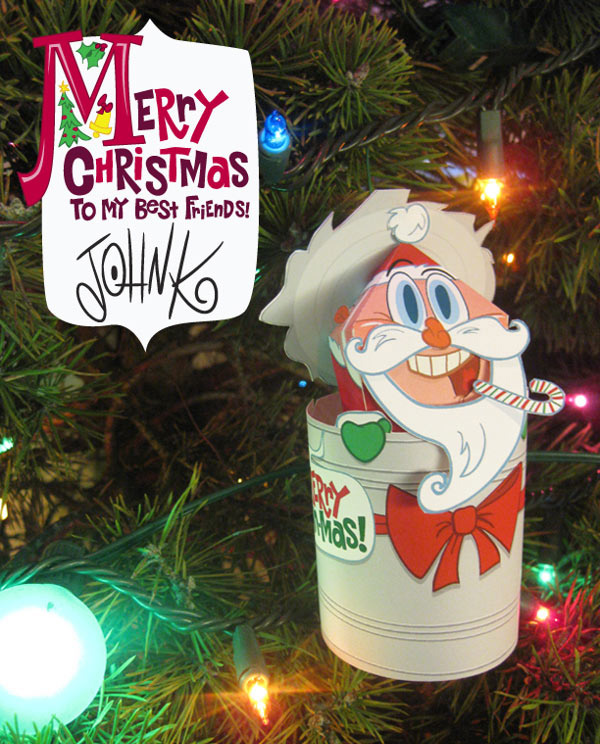 This Christmas ornament was made in fact for John K, a Canadian animator, for "Cans Without Labels" – doesn't the guy in the can look like Santa?
That was the 15 Christmas Ornaments that we are proud to say were in fact handmade and especially done by the creators or designers for the purpose of making beautiful and unique decors for their very homes on the most anticipated holiday of the year! As a DIY type of person, creating cute things like this will surely take some time, but the fun and uniqueness your decorations will sure be beyond epic! Check out these Christmas Decorated Living Rooms.