Artists Utilized Boxcar Planters as a Canvass
There isn't a limit to art. You can do anything you want to in order to express yourself. There would be varying reactions from those who see it but what matters most is you know that the output is something that comes from your heart. We can actually do art in so many different ways. Even painting and installations can be done through various mediums just like what the Revolution Design House did. They designed a planter and invited different artists to showcase their talents through the planters. Amazing, right?
Revolution Design House's Boxcar planters turned into works of art as 13 artists magically transformed them from plain wood to amazing artworks. The Boxcar planter is made of solid wood and has a geometric design that would really be perfect for painting or other artistic touches. Before we take a look at some of the Boxcar planters that were worked by some artists, let us take a look at this video on how the planter was made.
Boxcar planter by Revolution Design House from Revolution Design House on Vimeo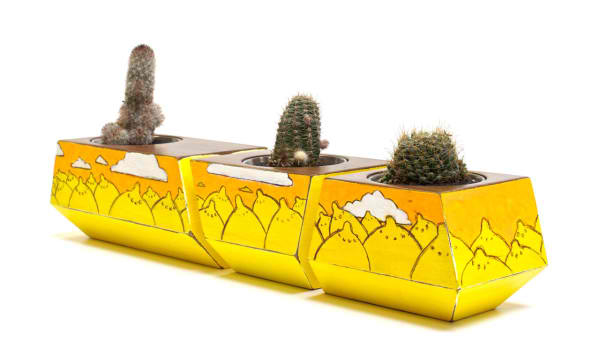 Stephan Alexander worked on this Boxcar with yellow colors and abstract art.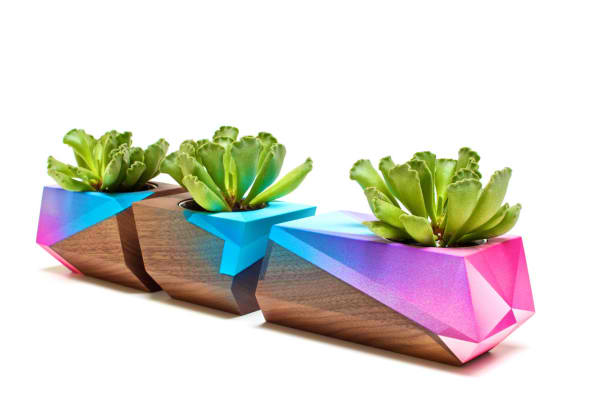 Color blocking is the thing but how Trygve Faste played with colors is lovely!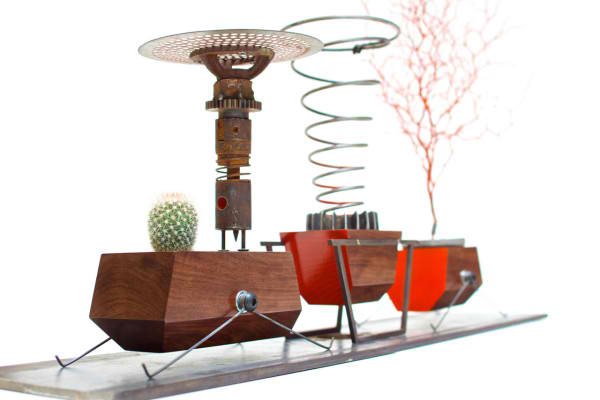 Look at this industrial/mechanical installation done by Justin Nickels. The tinkers will be happy to see this!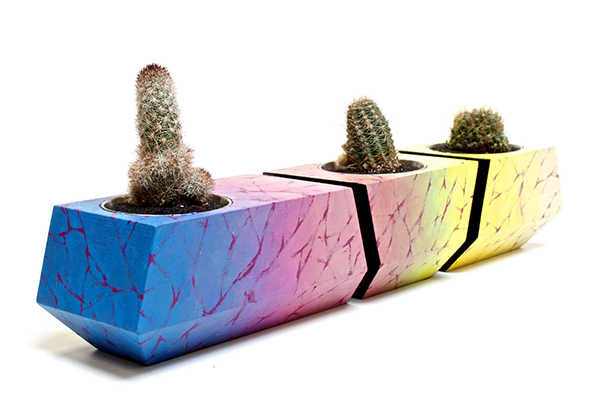 Chris Oh didn't just painted the planters but he added some cracking effect to it.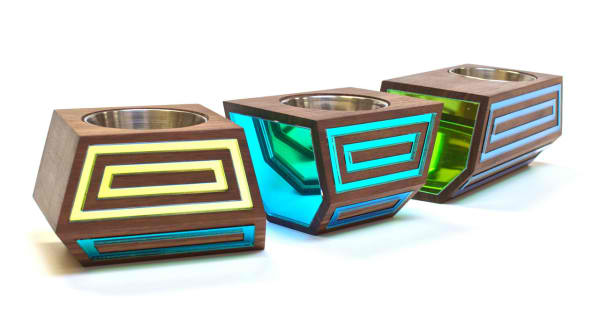 Marshall Tipton did a great job to this one. It would be perfect for a modern and contemporary interior!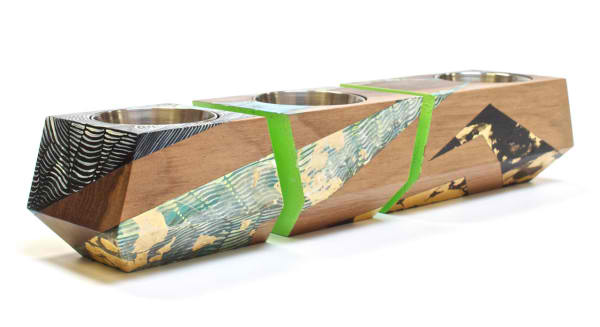 Chris Biasi combined different patterns for this and it turned awesome!
These are just some of the planters as presented by Revolution Design House. The 13 planters will be showcased at the Oregon College of Art and Craft's Centrum Gallery with a portfolio of Revolution Design House products on August 2, 2014. If you are near the area and you would like to see the rest of the Boxcars, be there at the event!