22 Marvelous Designs of Craftsman Floor Lamp
In the world of lighting fixture and decor apparently there are an array of beautiful designs and style of floor lamps that can be displayed inside your homes. However, your prime recourse will be based on the fashion of your home as well as the purpose you want your lamp to act upon. Previously, we have been presenting a series of posts regarding floor lamps, and today is another set of collection about craftsman floor lamps.
These craftsman lamps are made by personally by people with skills and talent particularly related to the Middle Ages. A craftsman lamp that is positioned advantageously can make a huge impact on the ambience of a room. These soaring lights can shed light on gloomy area, act as a bright light during reading and other task and above all it can warm up the overall character of the room.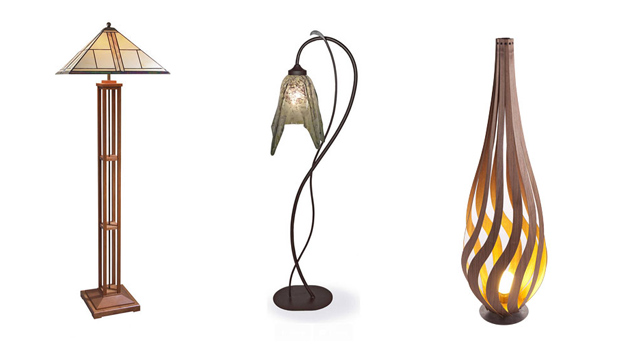 1. Wild Vine Floor Lamp with Glass Shade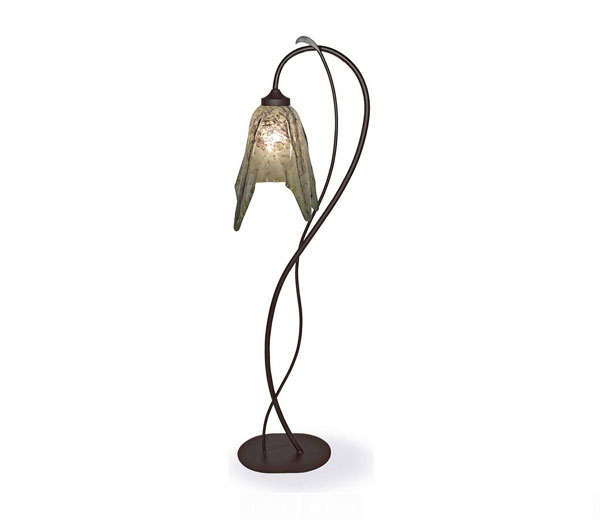 This floor lamp is hand-made which features a glass shade shaped like a flower.
2. 62″H Van Erp Amber Mica Floor Lamp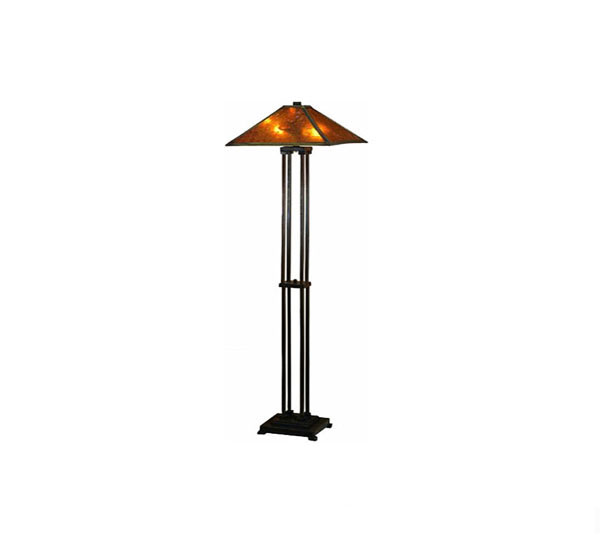 This got a sophisticated style that will warm your homes efficiently.
3. Athenaeum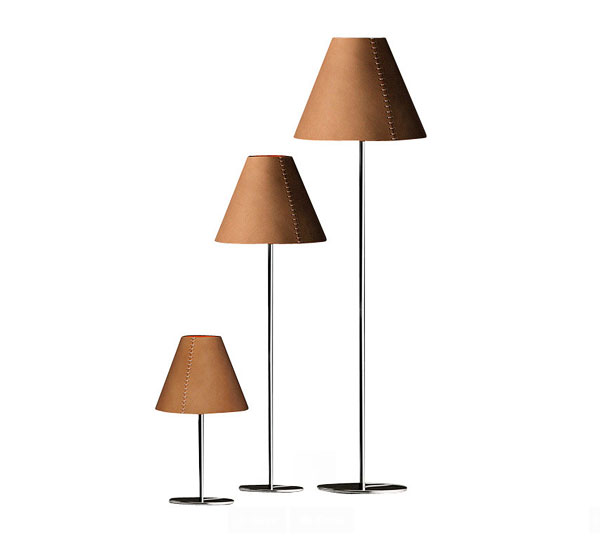 Its shade is made from genuine Italian leather which was hand-sewn.
4. Prairie Garden Floor Lamp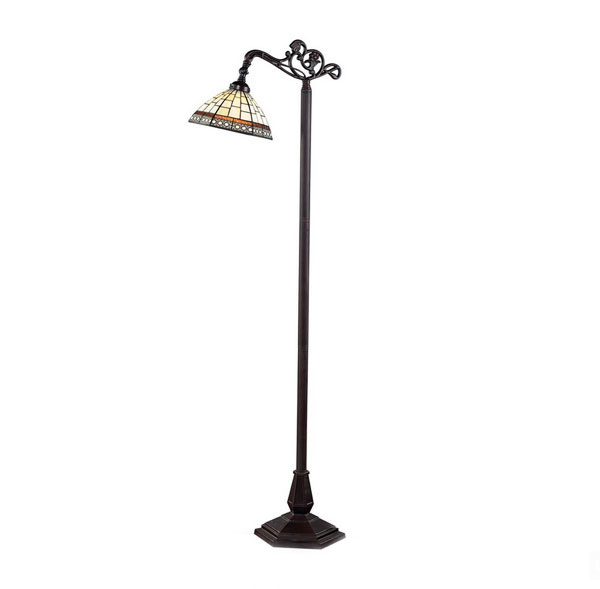 This would be a perfect decor for your hallways that will surely bring a warm welcome to guests.
5. 62″H Parker Poppy Floor Lamp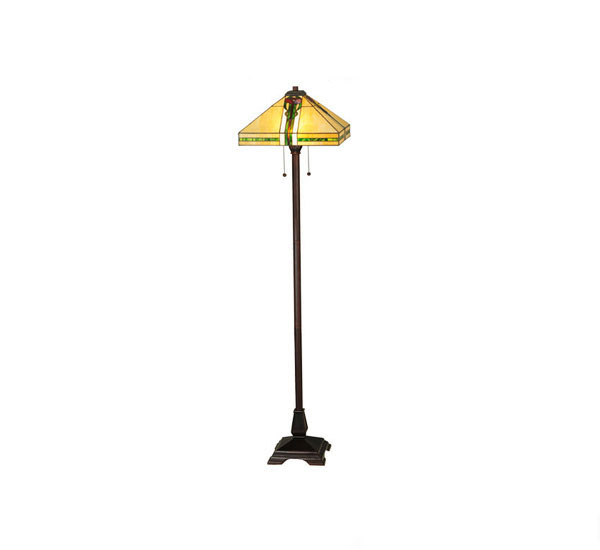 The classic style of this lamp will compliment any corner of your homes.
6. Cyrus Torchiere Lamp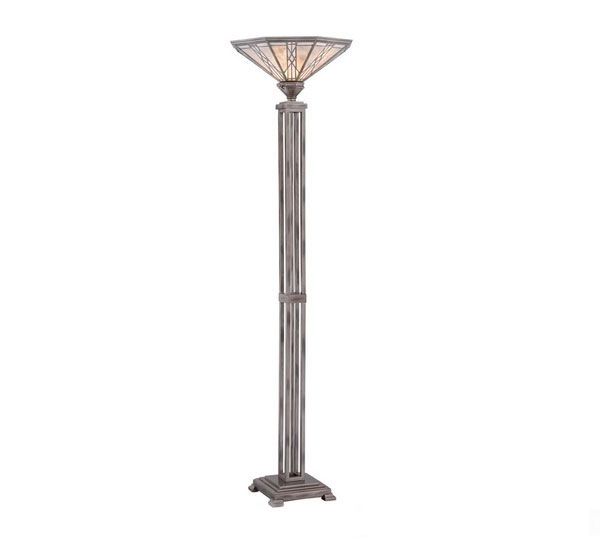 The lamps will illuminate light that will connect your homes into ancient times.
7. Decorative Torchiere Lamp with Tiffany Glass in Bronze Finish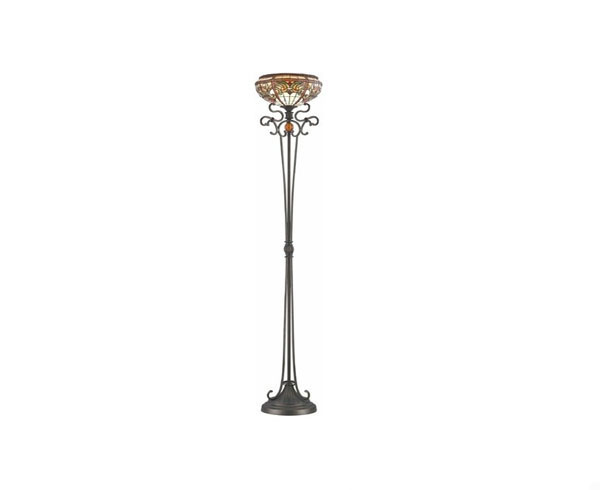 The lamp is very artistic and elegant that will be ideal into any stylish bedrooms.
8. Aster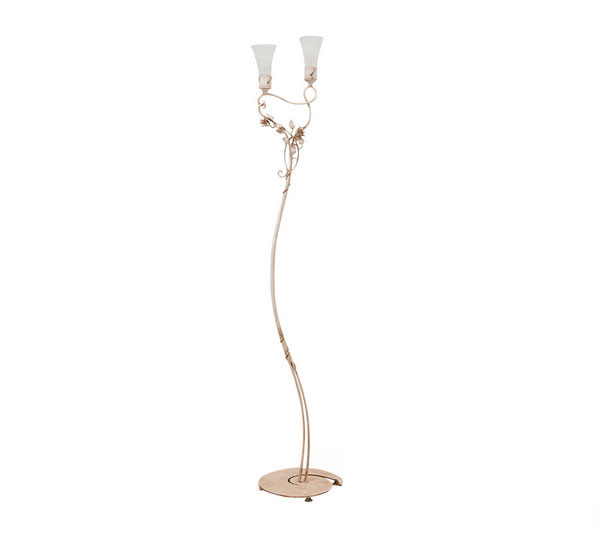 The beauty of this lamp is a combined idea of two of the most Italian artistic craftsmen.
9. Taliesin 2 Architectural Floor Lamp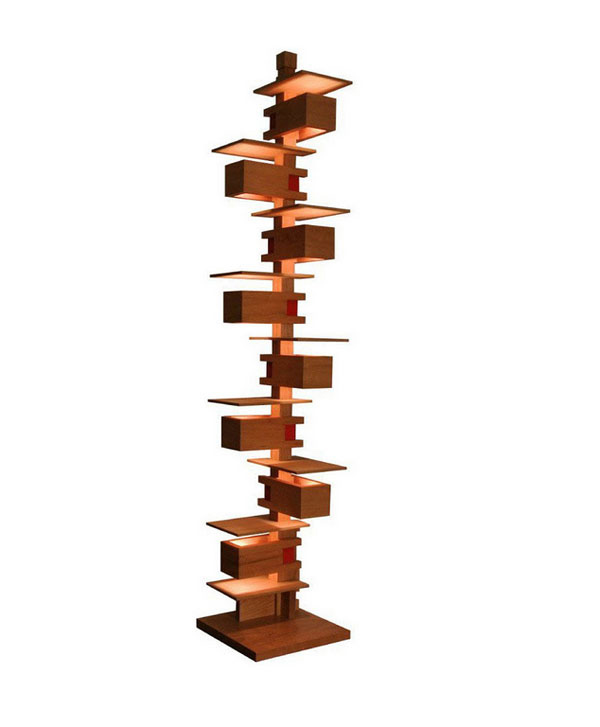 Wow! This is a most perfect innovation in anyone's home.
10. Preston Torchiere Floor Lamp with Glass Shade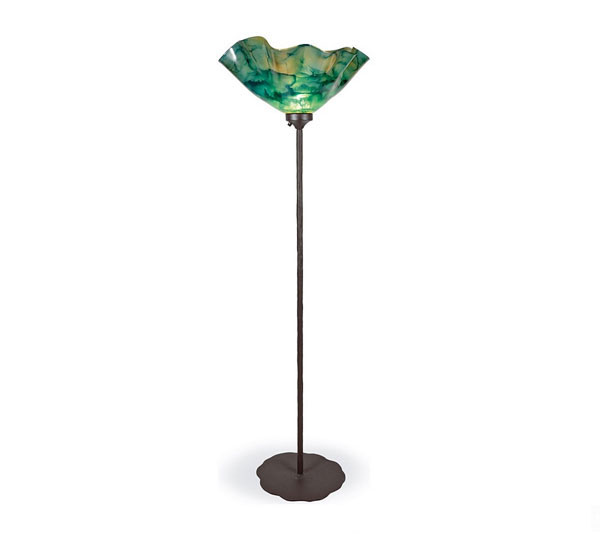 The shade of this lamp got a different style – it opens upward – giving the room a brighter light.
11. Tulip Floor Light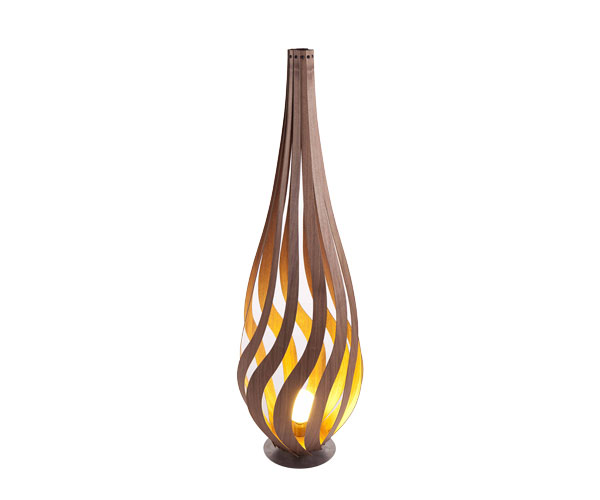 This beautifully made floor lamp will give a warm and contemporary look to any home.
12. Omora Floor Lamp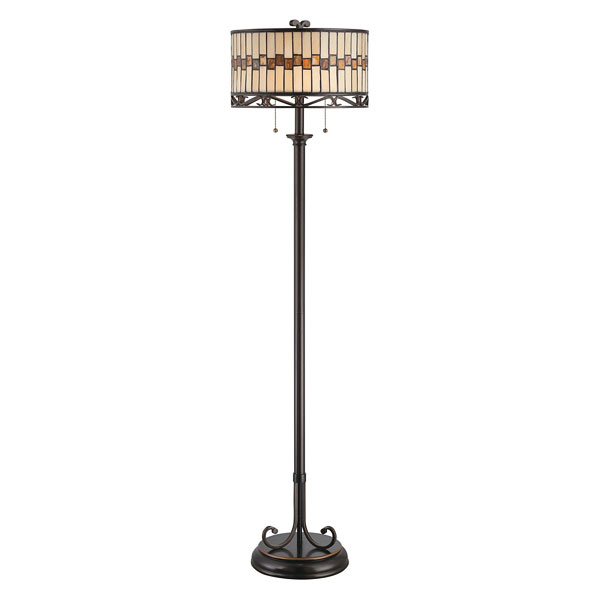 This spectacular floor lamp made with glass shades is a bright choice for your living space.
13. Customary Metal Rattan Floor Lamp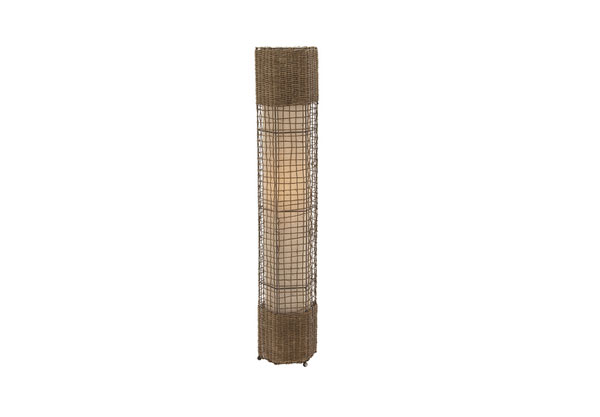 Because of its excellence materials this lamp will undeniably be a great piece for homes.
14. Triangle Art Glass Floor Lamp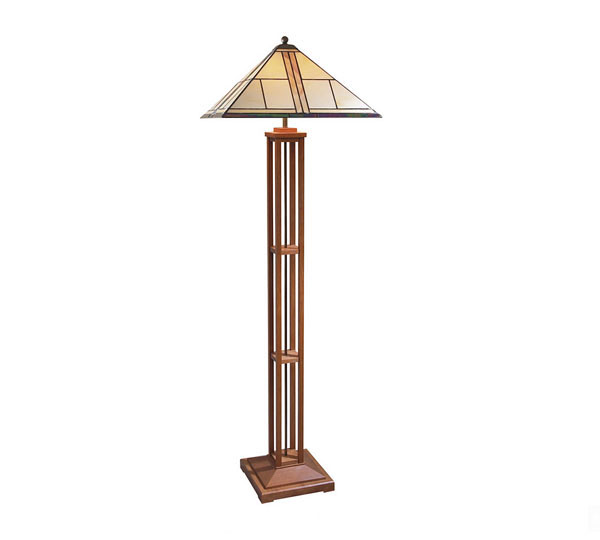 It may look classical but the design can still be a perfect choice for your living room.
15. Ariano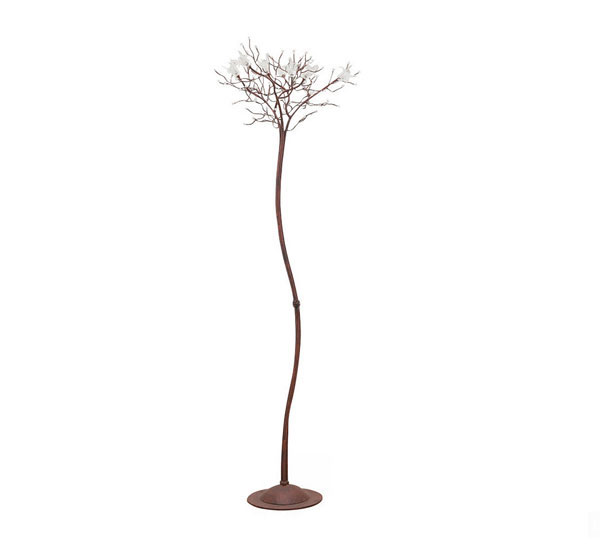 It may not look a floor lamp but believe me it is! A very unique design indeed!
16. Appalachian Spirit Floor Lamp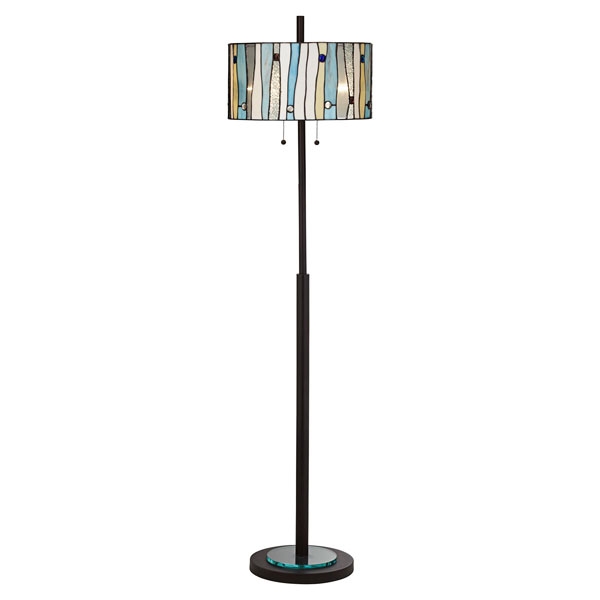 This charming floor lamp is sustained by a solid frame and shaded with a colorful stained glass.
17. Mission Floor Lamp Chain Shade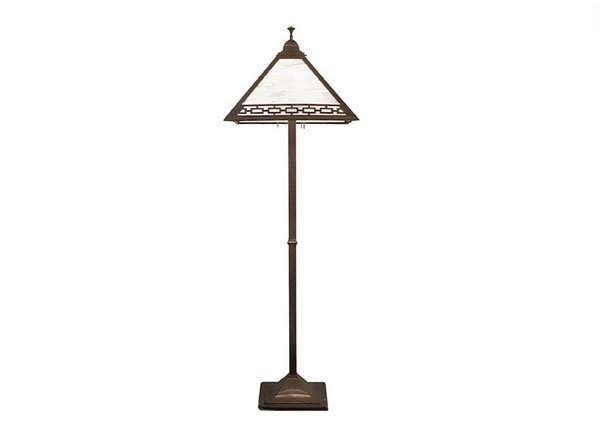 This lamp is a perfect additional accent for a living space to make it have an ancient appeal.
18. Jewel Torchiere with Side Light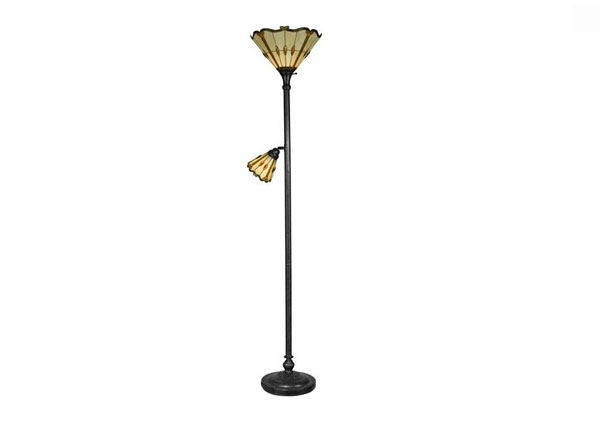 This lamp depicts a torch which comes with a side light that looks very unique.
19. Craftsman 3 Light Arc Floor Lamp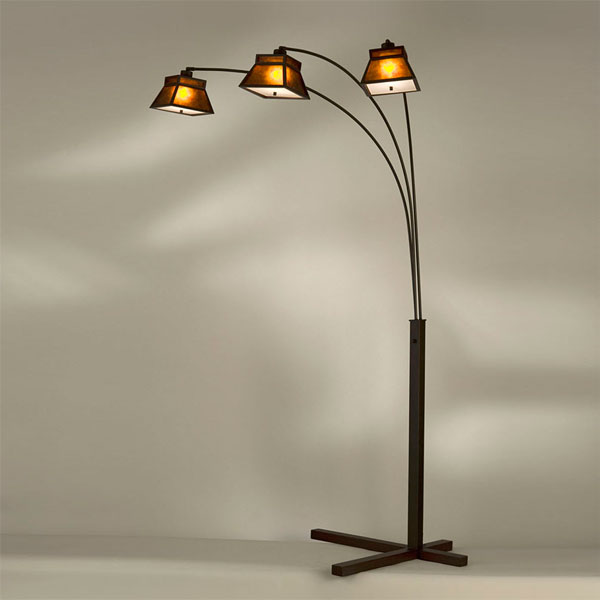 An arc lamp style that has three-lights with bronze mica shades.
20. Gradara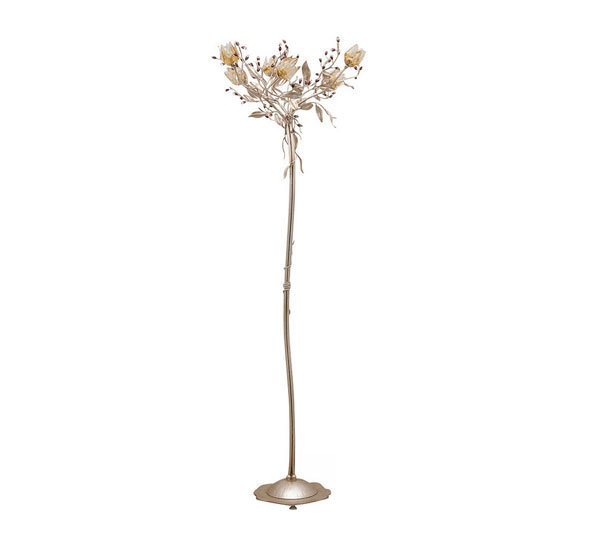 Surely this lamp is very expensive with an embellishment of Swarovski crystals and glass flowers.
21. Harold Floor Lamp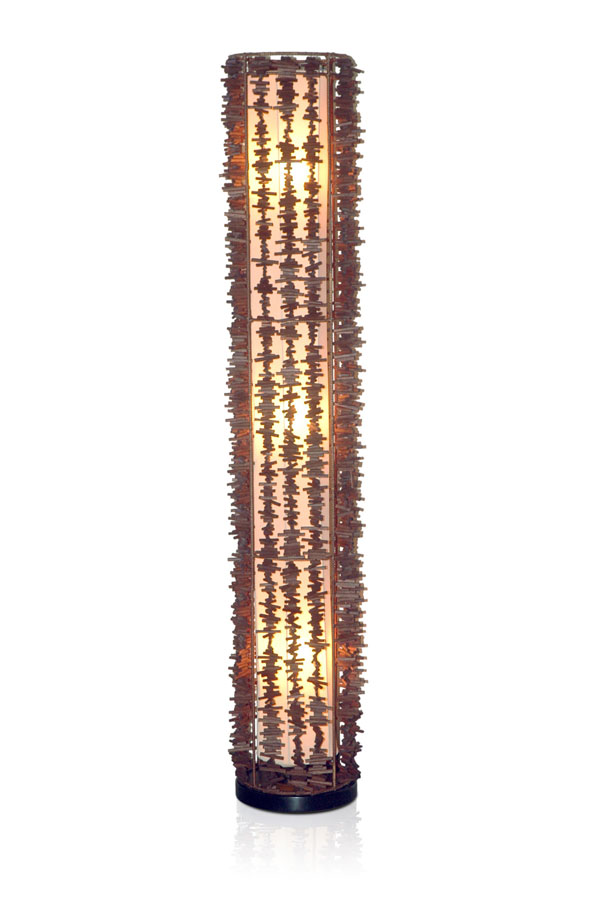 This lamp is made from rattan materials which were beautifully handcrafted.
22. Loon Floor Lamp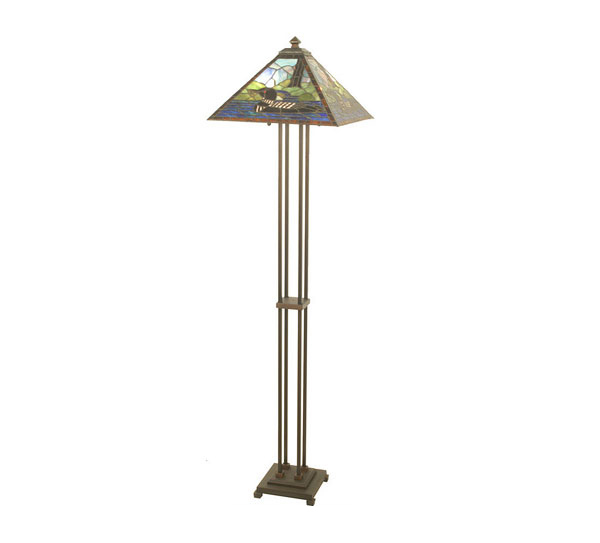 The lamp floats on a sparkling hand-crafted stained glass art that shines beautifully when lighted.
And for you to know, you can also try to mix and match the style of your lamps – mix the bases with an appropriate shade – that can make a big difference. It does not end here, as I said, there are a lot of designs to choose from – floor lamps which also display the work of art!