15 Lovely Glass Lamps for Your Home
Interior decorations at home ought to have good lighting as well. Lamps, as one of them, create keenness and enthusiasm to your space. It smartens up your home and brings pleasure to one's eyes. It is a means of putting together an ambiance that will soothe your mood- be it a bright light or just a dimmer light to calm your mind and body from the day's work.
We have featured different table lamps already in this section, be it a Girly DYI lamp shade design, sexy curve table lamps, boys table lamps and stylish girls bedroom table lamps to name a few. Let us take a look now on the 15 Glass Lamps design. There are wide array of choices to choose from. It varies from different sizes, shapes, colors and style. It will not only illuminate your home but also add up coziness and warmth to it.
Bexley Glass Lamp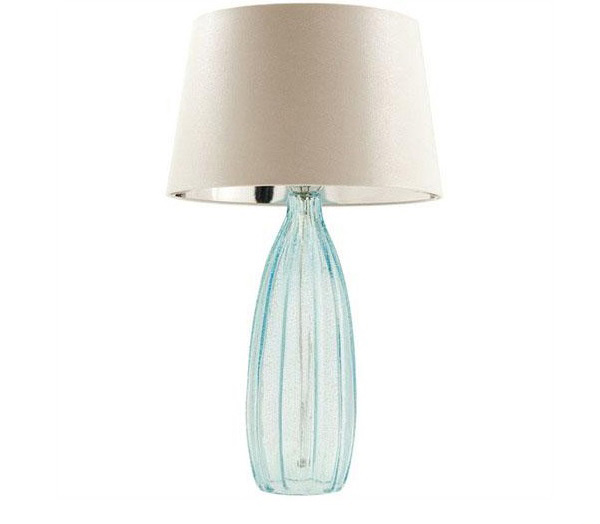 This glass lamp is exquisitely charming in aqua.
Snowman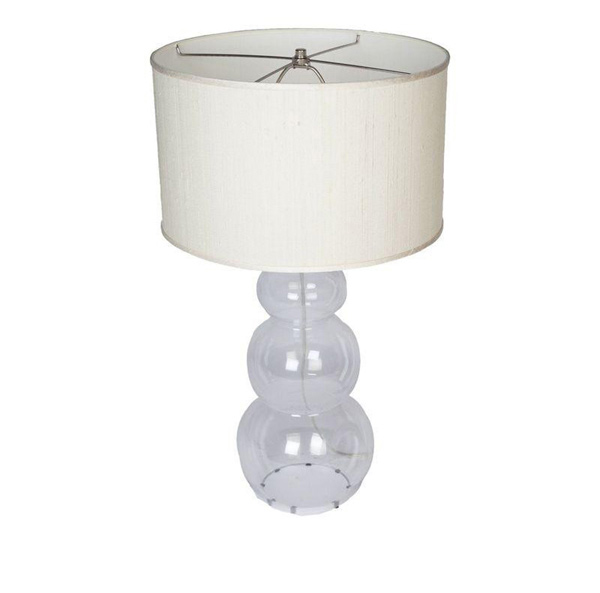 This clear glass lamp base is a replica of a snowman and lovely to be placed in the living room and bedroom.
Glass and Polished Nickel Dome Table Lamp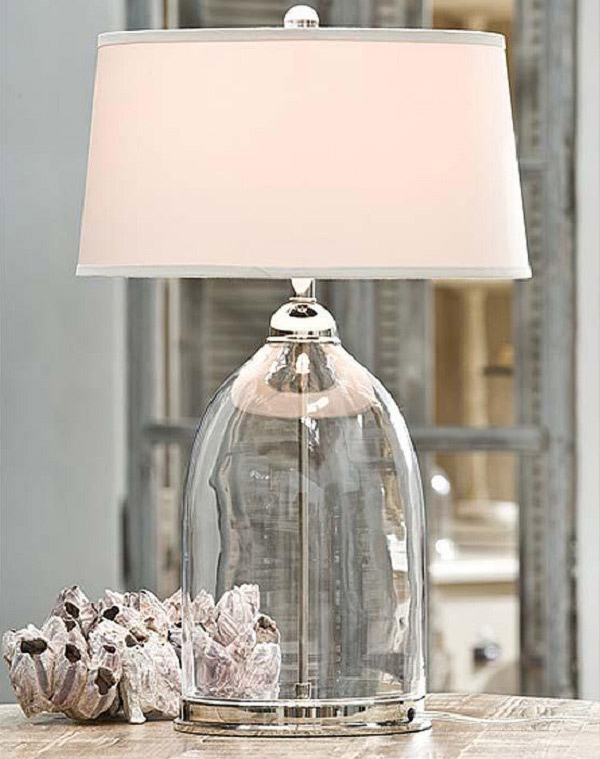 This shows the crystal surface that elucidates the light coming from the lamp.
Artemis Clear Lead Crystal Table Lamp with Cafe Shade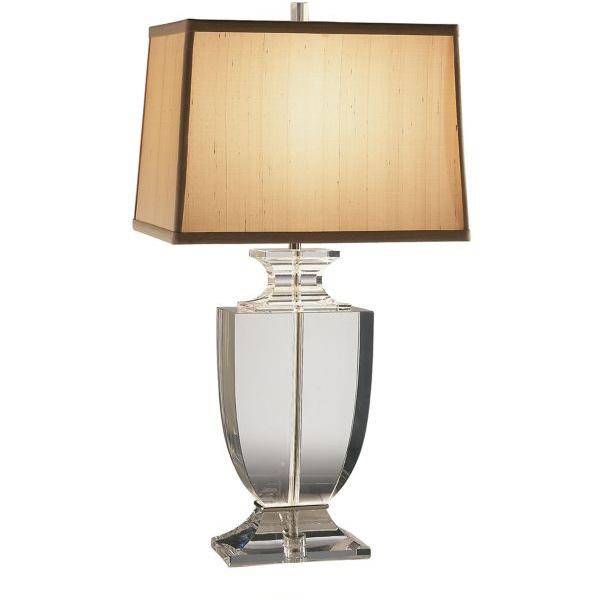 The Artemis table lamp has a stylish avant-garde design that you'll surely love anywhere in your home.
Ely Table Lamp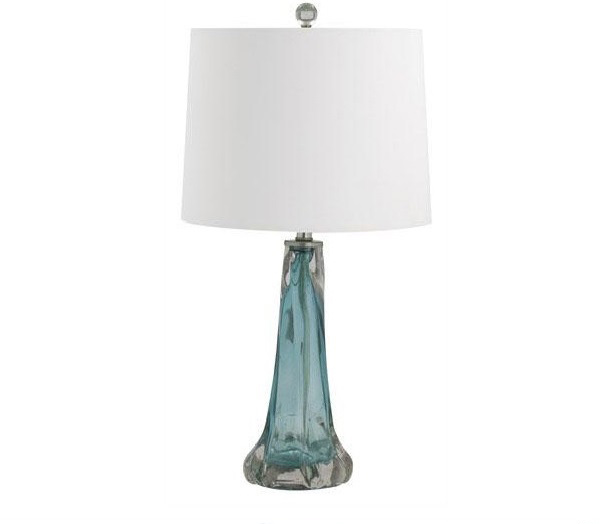 This particular lamp has a simple white shade with aqua color base that is adaptable and remark favorably on diverse array of home decor.
Ashton Lamp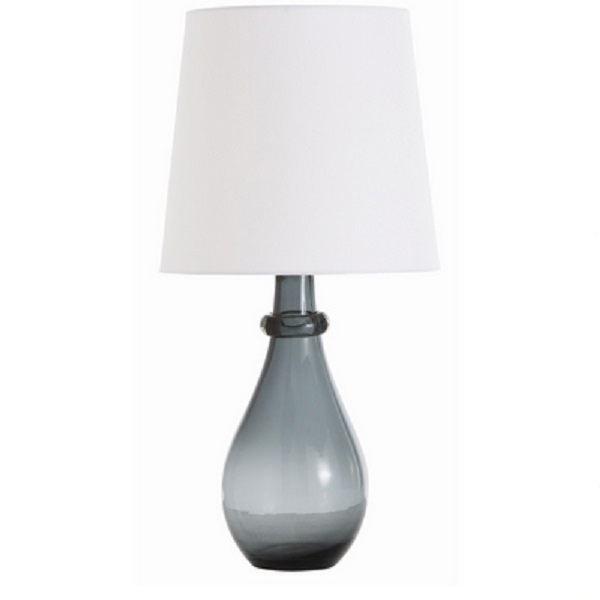 With detail ring-like in the neck of the lamp in smoke glass, it gives a silhouette of murkiness but it contrasted to the light illuminating a specific space in the room.
Rembrant Milk Glass Torchiere Lamps a Pair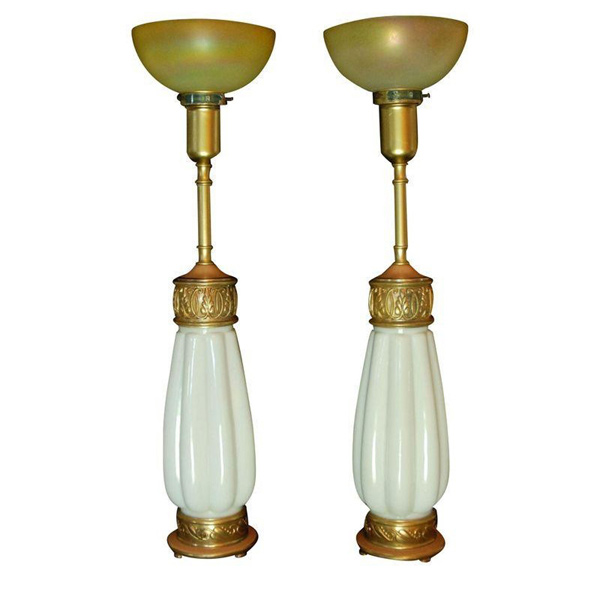 This is a pair of vintage Rembrant lamps that looks stylish and well-designed. This is usually seen as a décor in the living room or burrow.
Bronze and Clear Glass Indoor Table Lamp with Fabric Shade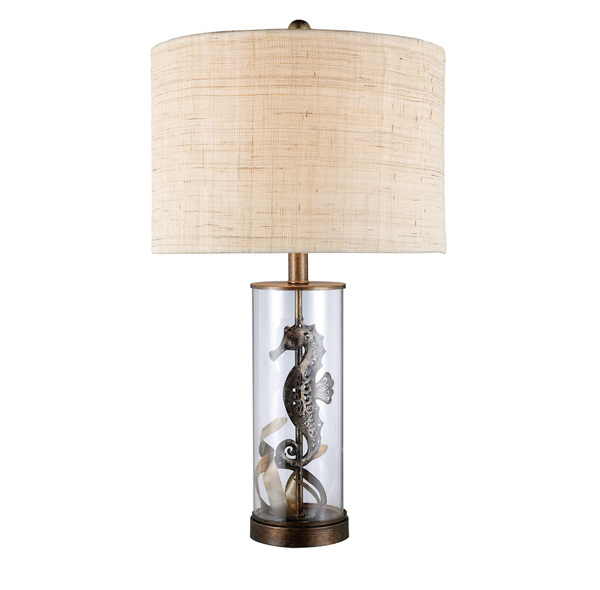 This lamp is fashionable in style with its bronze finished iron base harmonized with the natural hand-woven shade.
1960s Gold and Glass Murano Lamp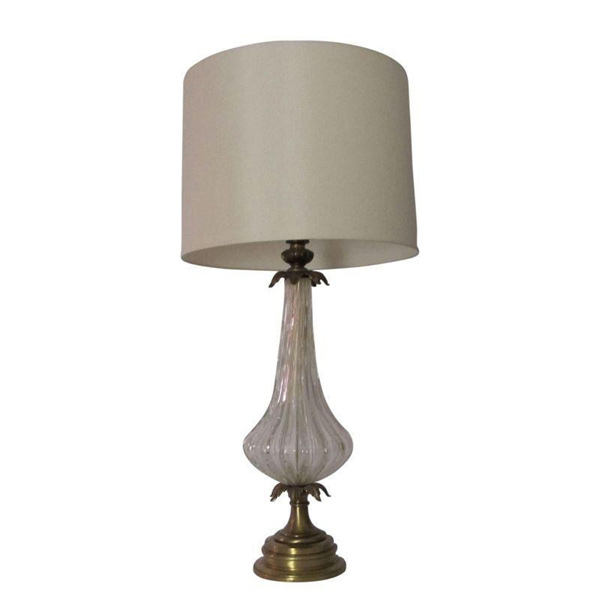 This type of lamp is classical but this does not hinder to allure your interior decoration. Its charisma appeal to your senses with the combination of gold and glass taken into this lamp.
Mercury Glass Lamp Metallic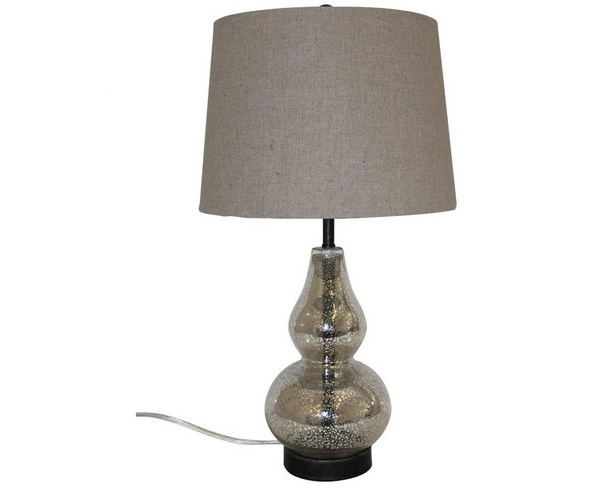 This mercury glass lamp is stunning and striking because of its dramatic finish top with a hardback fabric shade. You will be in love with this kind of lamp in your room!
Green Glass Table Lamp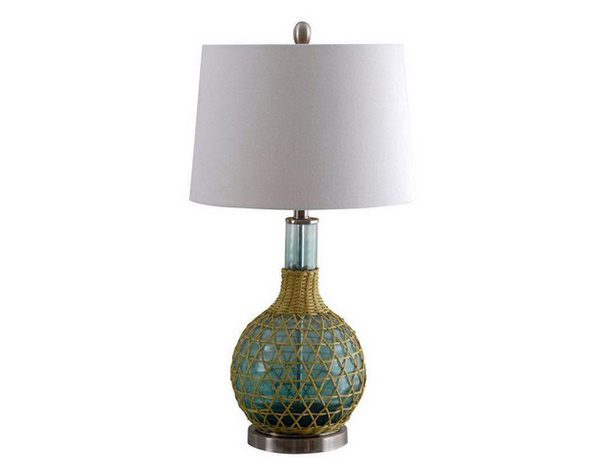 This glass table lamp in a lovely gourd body with green finish and pretty knitted rope on the base with an ivory drum shade is considered to be a chic and conventional design that brings lighting for any room in a more sophisticated way.
Mercury Glass Pot Form Table Lamp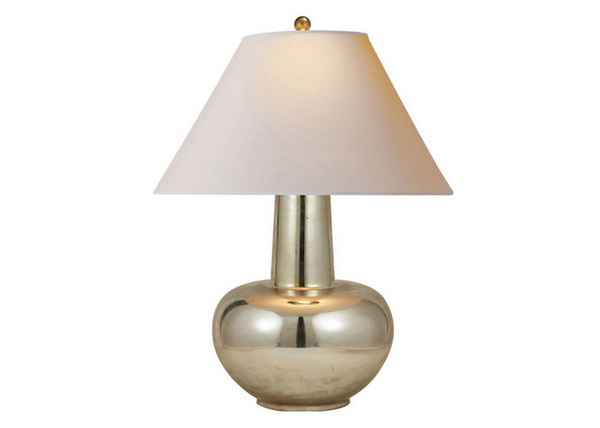 This pot form shape will add up charm and thrill to your home.
Seafoam Glass Table Lamp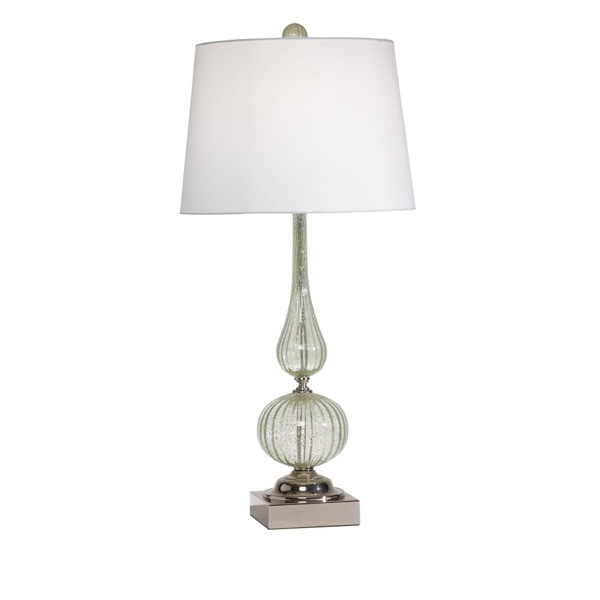 What gives this lamp its unique and artistic attributes? It is because of the glass base in teardrop shape and ball design that put in classy and conventional outcome.
Sonneman Sky Table Lamp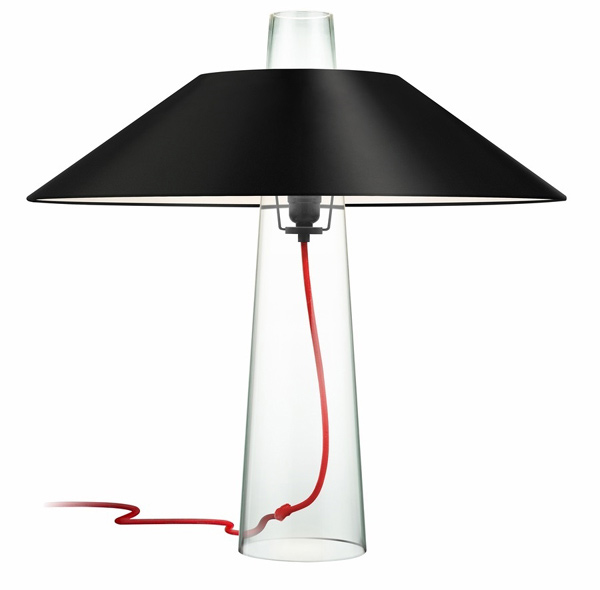 With its clear glass finish and design, it attributes to modern lighting fixture. A must-have.
Glass Orb Table Lamp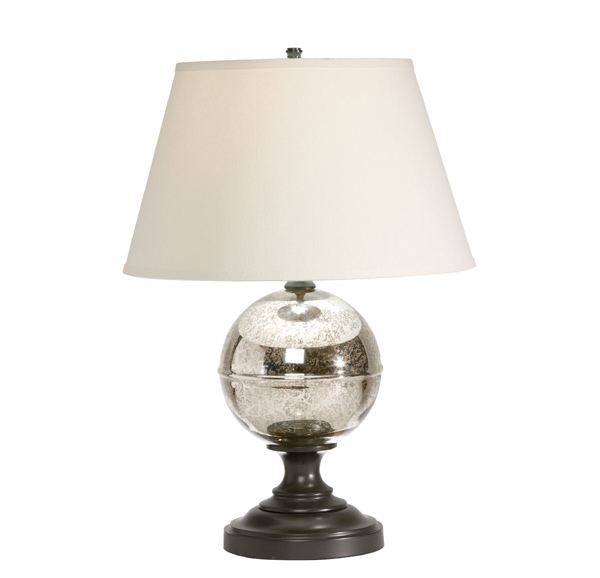 This globe-like shape glass lamp adds up glamour into your side table. You may now make up your mind on what glass lamp you will have to augment your home. Glass lamps set out a delightful and picturesque area in your living room, bedroom or even in your den. Whether it is a classical or contemporary in style, it has the opportunity to lighten the dark space of your room- may it be very bright or just a dim light in a corner to bring the feeling of comfy and restfulness. With the 15 Glass Lamps featured in this article, it is now your option of what you want to fill in that lonely table in the corner of your room or bedside.