15 Girly DIY Lamp Shade Designs
Lights play two vital roles- to give light and to add decoration. Because of this, many creatives went beyond the usual lamp shade designs that you can get from malls and other stores. They even made use of old lamp shades and added so many cute things to it. For today, we will be showing you some designs of lamp shades that can be re-created in your very homes. But these designs are for females because it makes use of flowers and other girly touches.
By the time to see the collection below, you will surely be inspired to create one for yourself. These are all just so lovely! Choose which one will look best in your bedroom and which one is easier for you to do. Here are 15 Girly DIY Lamp Shade designs to tickle your imagination and creativity.
Rosette Shade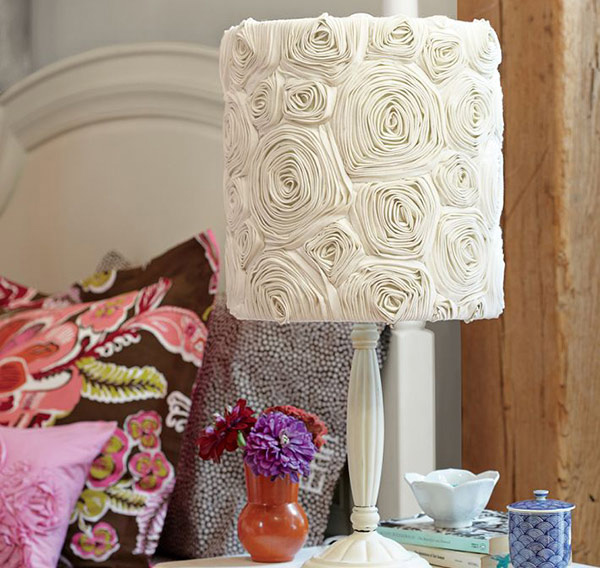 White rosettes to cover your lamp shade will give you a beautiful output.
Lamp Shade Crochet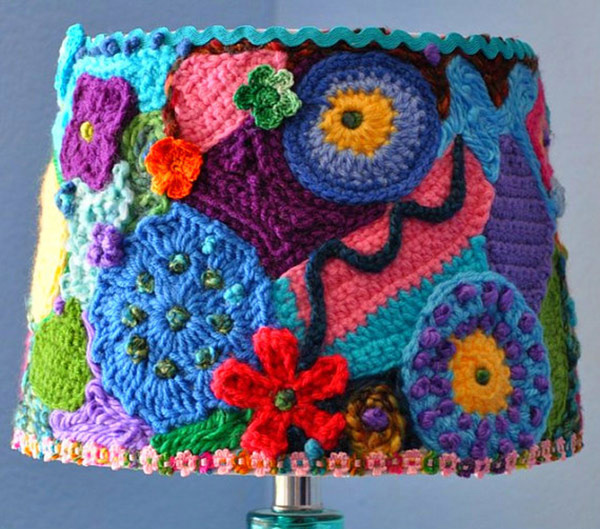 If you are good at crochet, then make one like this with an amazing burst of colors.
Ruffled Black and White Lamp Shade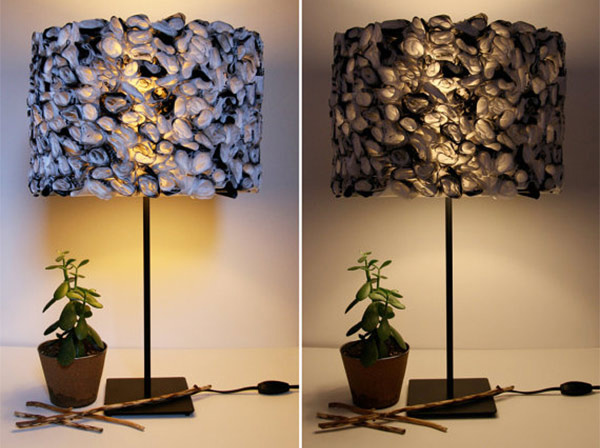 A black and white lamp shade that is made from plastic bag. Not just pretty but also eco-friendly!
Ruffle Rings Shade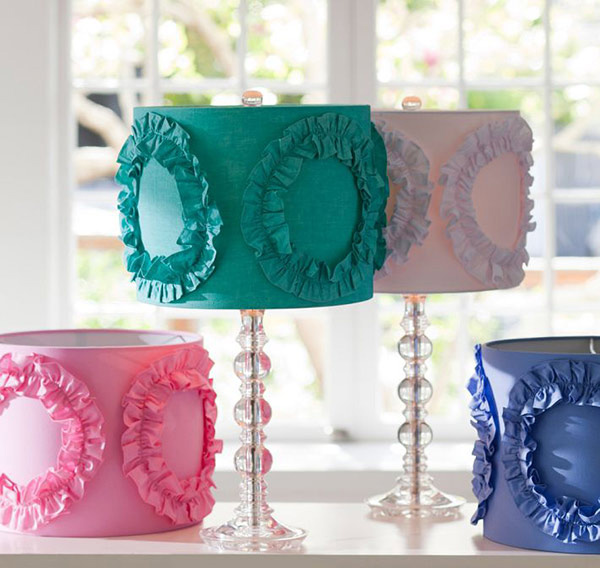 Add a fresh update to your lamp shade using ruffled rings in different colors.
Anthropologie-Inspired Flower Lamp Shade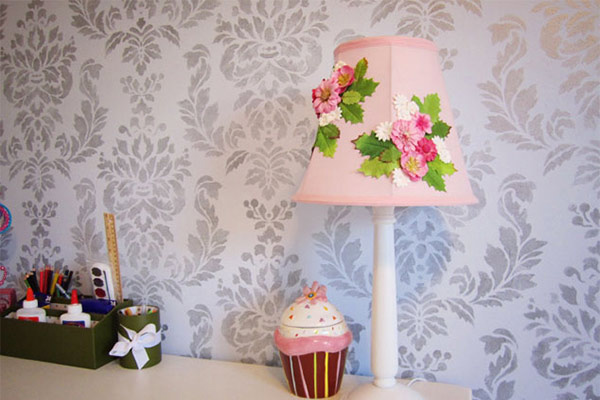 Your plain colored lamp shade will be brought to the next level when flowers are added on it.
Suzani Shade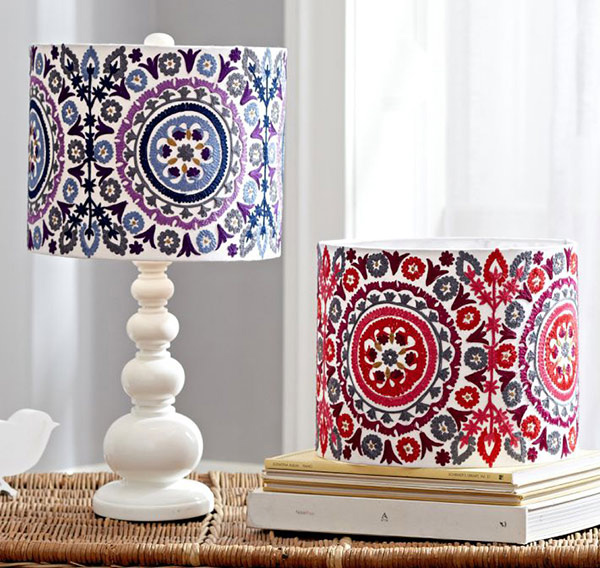 Intricate suzani design embroidery is seen in this lamp shade making it look gorgeous and attractive.
Handcrafted Lampshades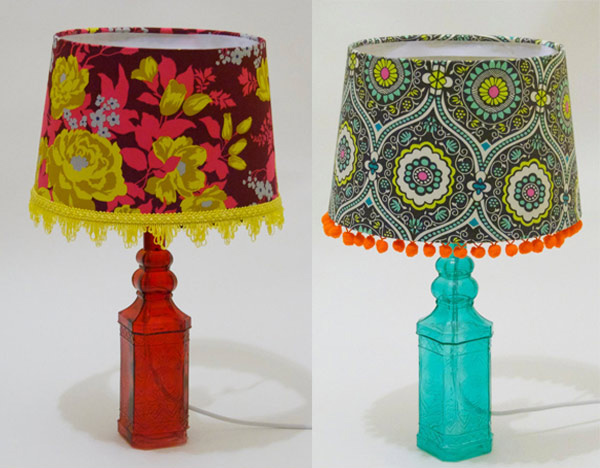 Revamp old lamps with bottles and shades that are covered with fabric and tussles.
Buttons Lamp Shade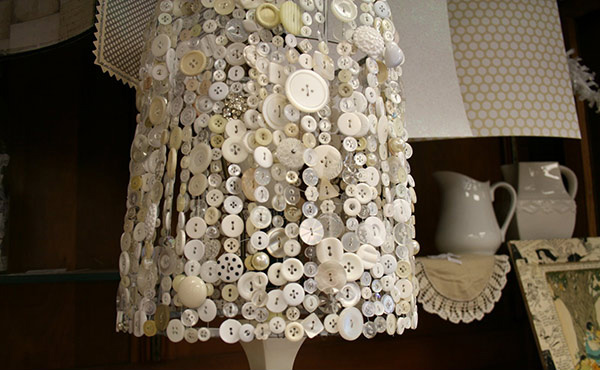 If you are a Lalaloopsy lover, this button inspired lamp will surely have an appeal to you.
Butterfly & Rose Shades & Chloe Base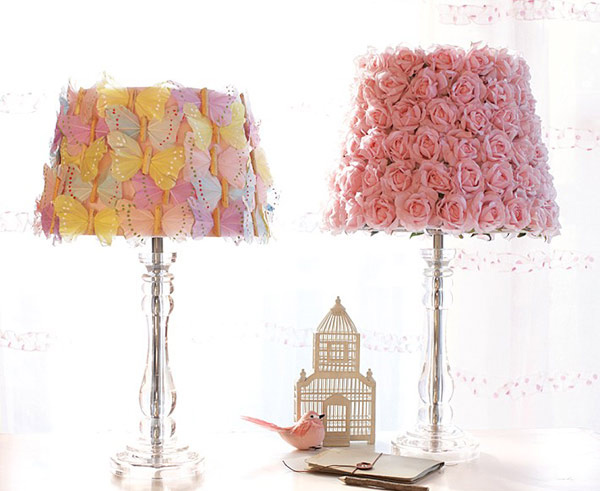 Two beautifully designed lamps. One with butterflies and the other with beautiful pink roses. Get this look for your very own lamp shades.
Lamp Shade Satin Bow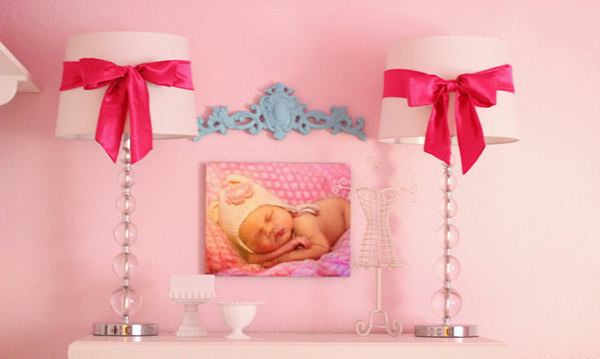 It's the satin ribbons that added life to these pair of lamp shades.
Colorband Surf Shade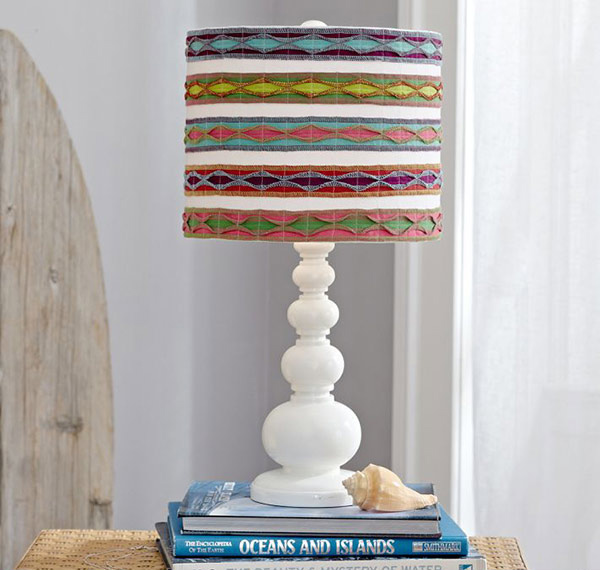 Add some ribbons to your plain white lamp and you will get a look similar to this one.
Bombay Sapphire Gin Lamp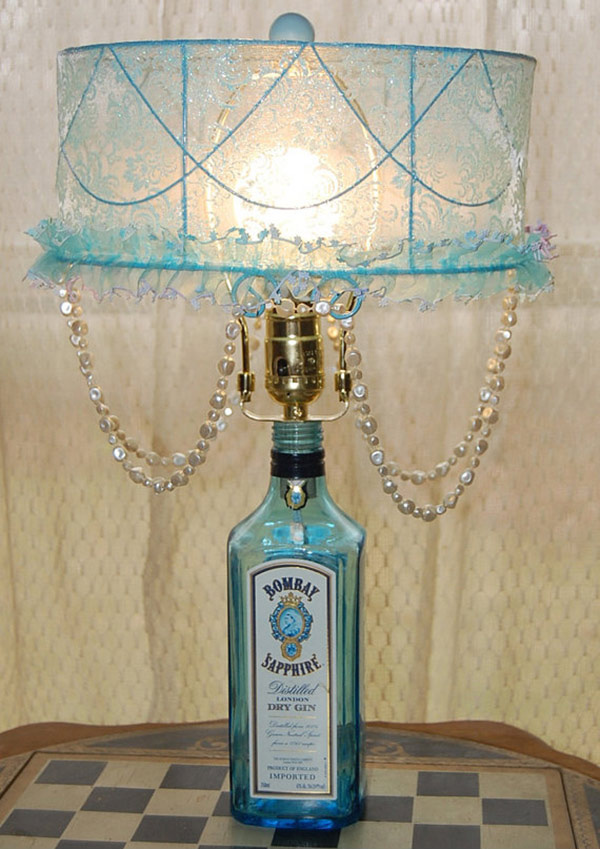 Your empty bottle of gin can be a perfect stand like this paired with lace and beads. Just play with your creativity!
Peony Shade & Candlestick Base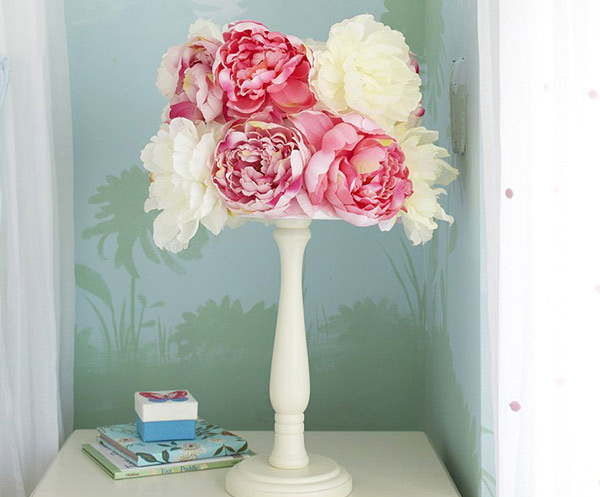 If you want a totally girly look, a lamp shade with huge flowers will be perfect! You can even choose whatever color you want to use.
Hand-painted Lamp Shade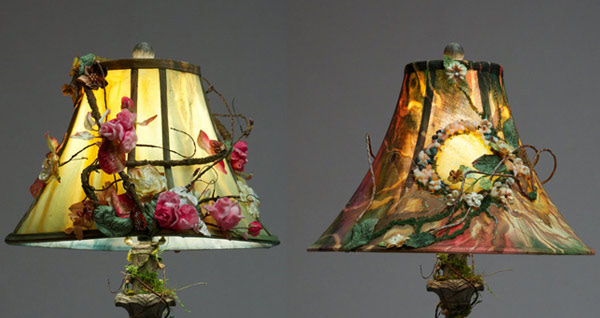 Lamps from Shades of Enchantment can really give and enchanting and whimsical look to your bedroom with the use of lowers and hand-painted shades.
Maura Daniel Lamp Base Greta Pink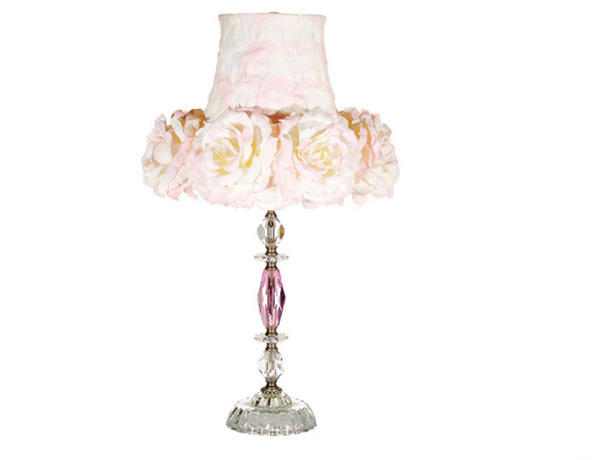 This elegant lamp shade can be done by anyone by merely getting some flowers at the DIY stores and arrange the petals the how it was done in this design.
These girly lamps will surely be a good source of inspiration especially if you decide to redesign your own lamp shade. You can also use this for your little girl's bedroom. She will surely be happy to have one! So, choose which one is doable for you and which one can also perfectly fit in your bedroom.