Magnificent and Unusual Chandeliers from Yellow Goat
One element in the house that makes it look stunning is the lighting. We have learned before that there are different lighting designs, types and styles. They can even be made from various materials too. Aside from that, they can be suitable to a variation of interior styles from classic to modern ones. With the creativity of lighting designers, so many impressive designs have emerged and that would include the chandeliers we are going to feature today.
Yellow Goat Studios has a huge collection of amazing chandelier designs. Well, even their name sounds creative too. But their creations are even more creative. The designs of the chandeliers are very awe-inspiring. Having one in the house is like always being ready for a party or a huge gathering. Their chandeliers are made of various types of materials and each one has a distinct design. You can take a look at some of the lightings from Yellow Goat below.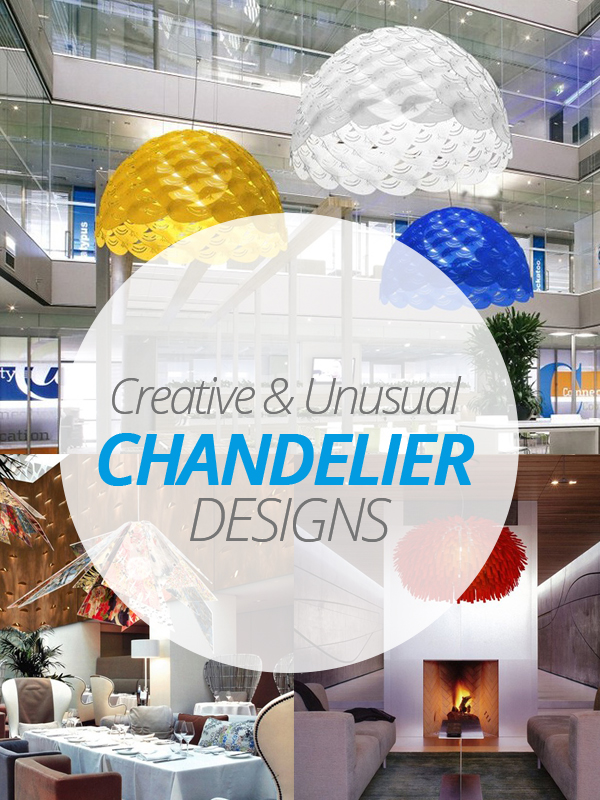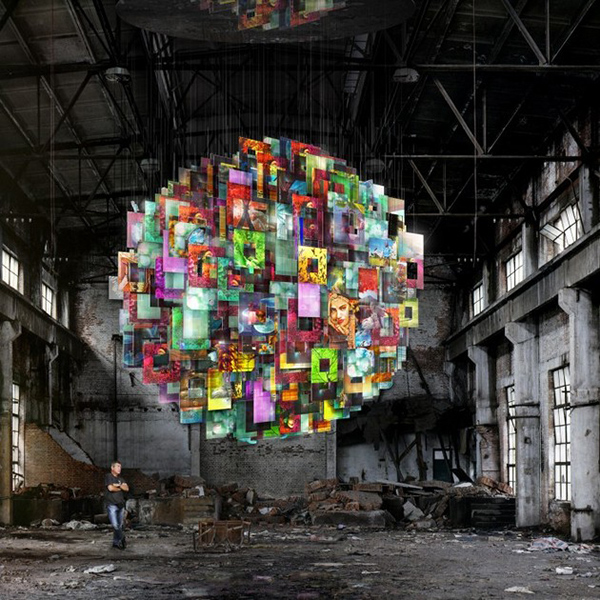 The Planet Earth is comprised of different images that depict the planet from plants to wildlife and human too. I'd guess these are made from plates that are digitally printed.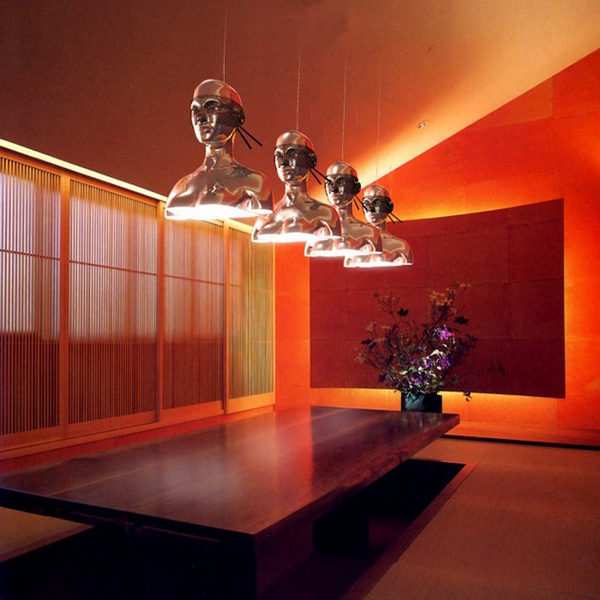 This one is called The Girls showing masked marauders made from full-size mannequins. A unique form of art indeed!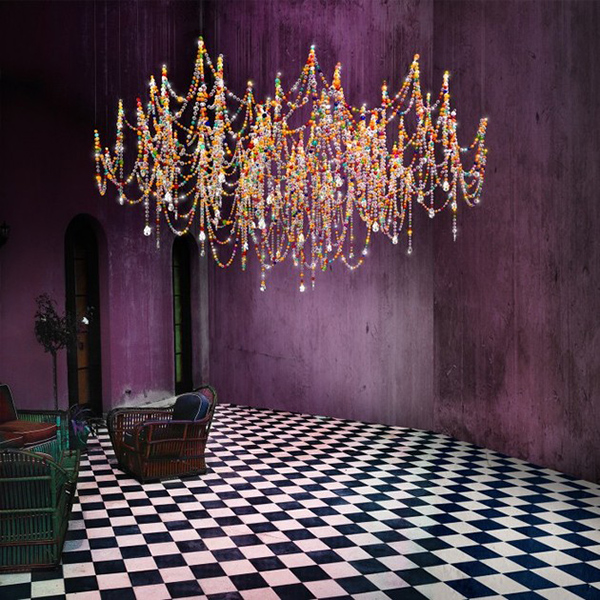 Angels and Demons has a spider web-like design made with colored glass and crystal.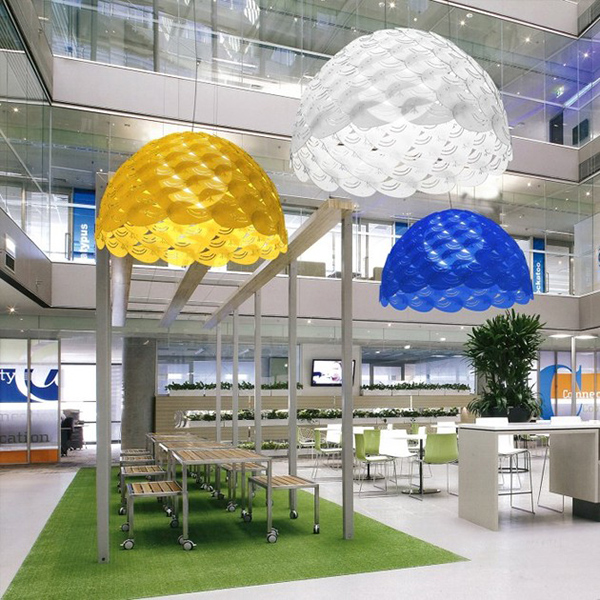 Look closely at this lighting. Nope, those aren't just scallops. Its bird formed interlocking polypropylene pieces that is why it is called the Birdy.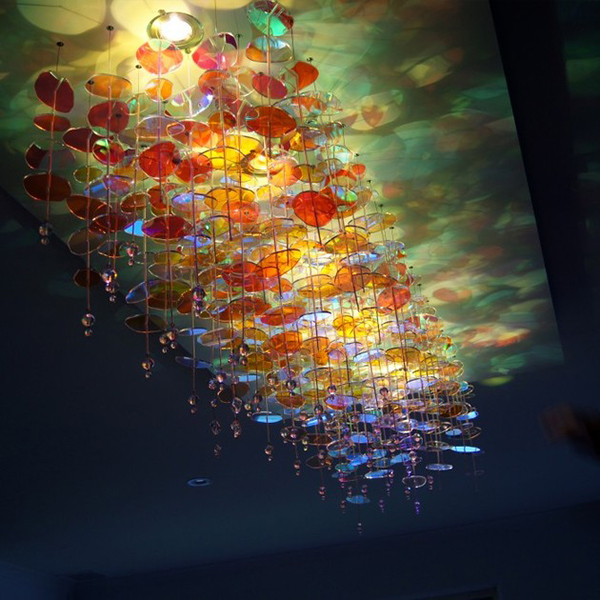 Acrylic pieces seems to rain down from heaven that is why it is called As it is in Heaven.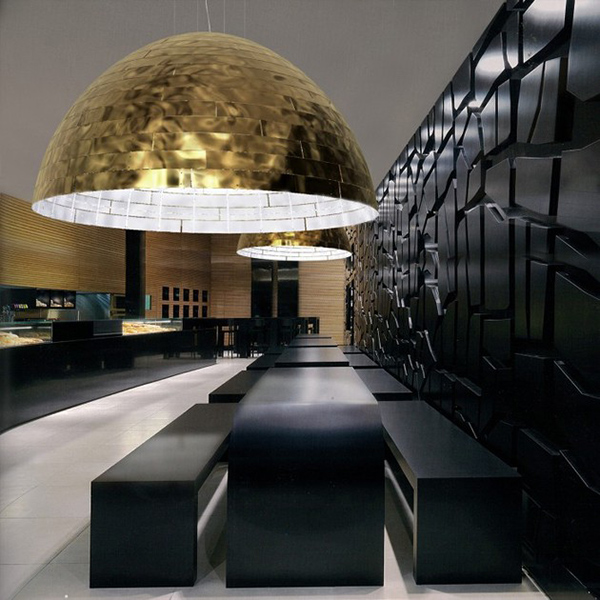 Using high tech aluminum skin with brass finish, the Under the Dome is over three feet tall and almost six feet in diameter.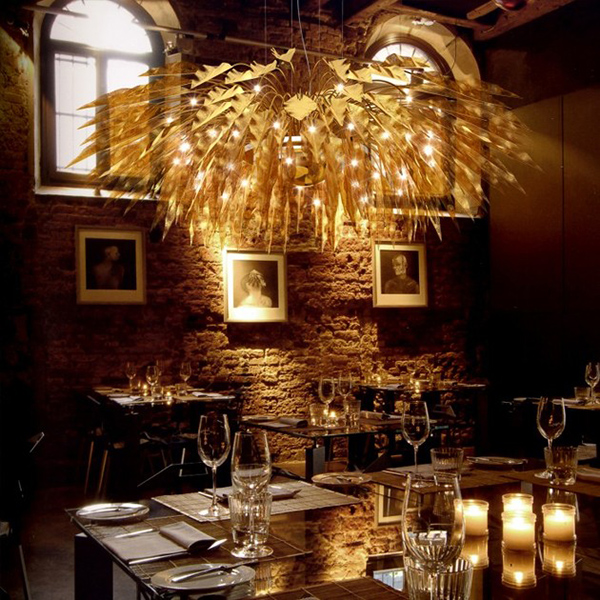 The Hanging Basket is created from copper and acrylic which mimics the look of hanging plants.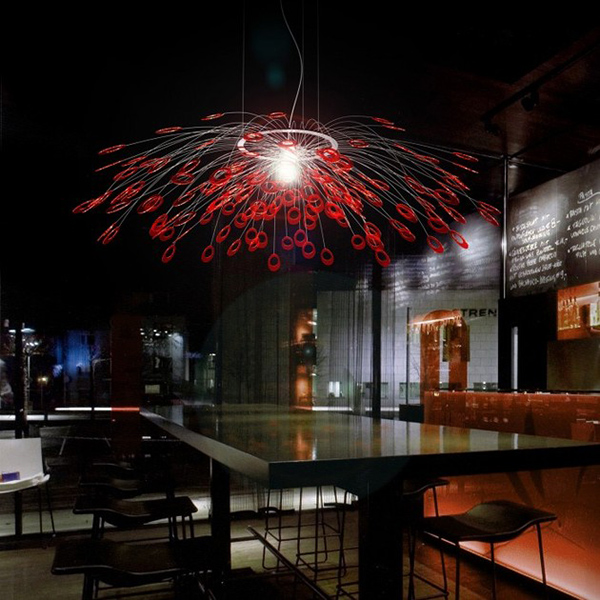 Copying the look of Peacocks tail, this one is named after the elegant bird with an eye-catching contemporary design.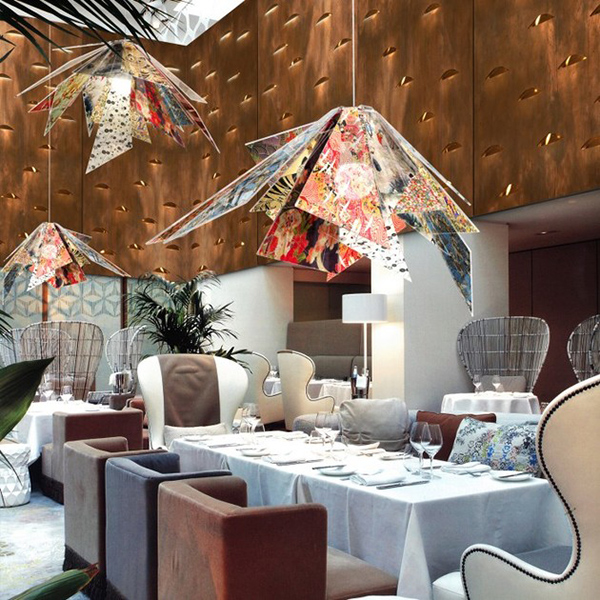 Each blade of the light is digitally printed with a pattern on clear acrylic. These are then gathered and formed together like the lines of a billowing skirt.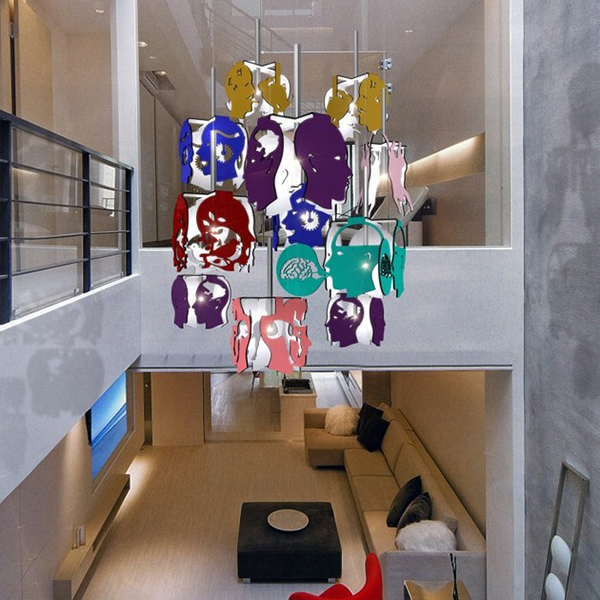 Talking Heads is a chandelier/art installation that is colorful, funky and fresh showing some people that are talking and exchanging ideas.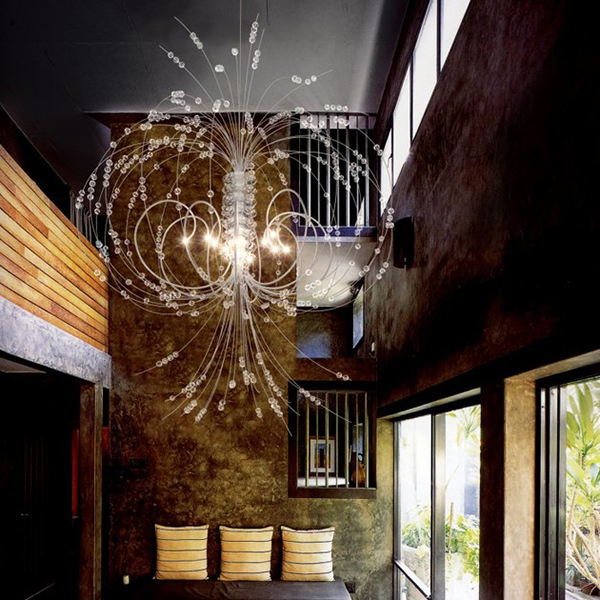 Polished stainless steel wire and crystal were put together to create this Bird of Paradise chandelier.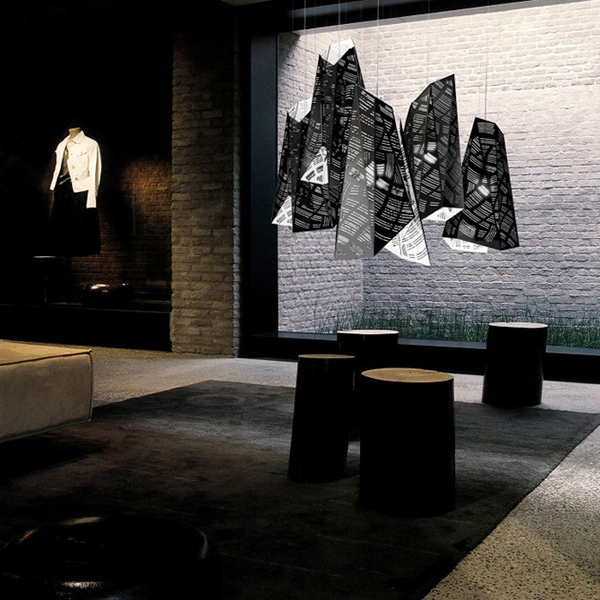 Variable patterns are cut from aluminum composite sheets to resemble a Cheese Grater.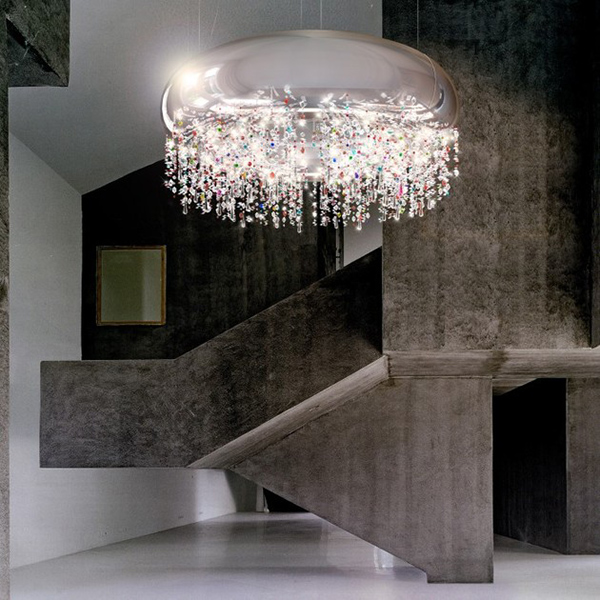 This one does look like it was Dipped into crystal and glass. Stunning isn't it?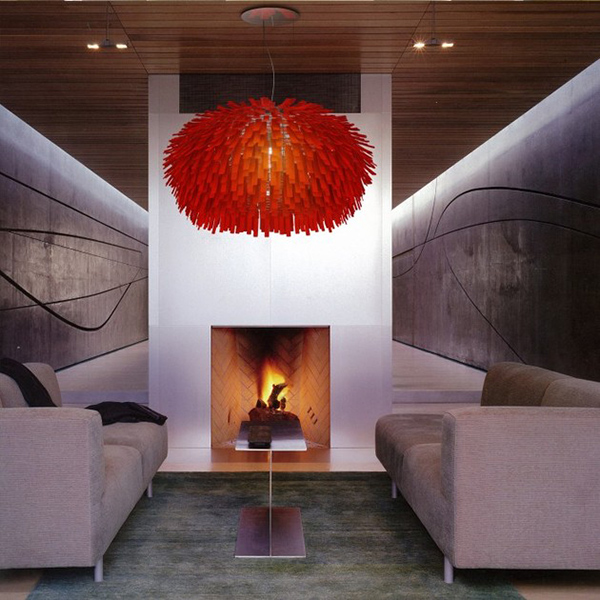 The Fat Fuzzy Thing looks fun, fuzzy and warm! It is available in different colors too.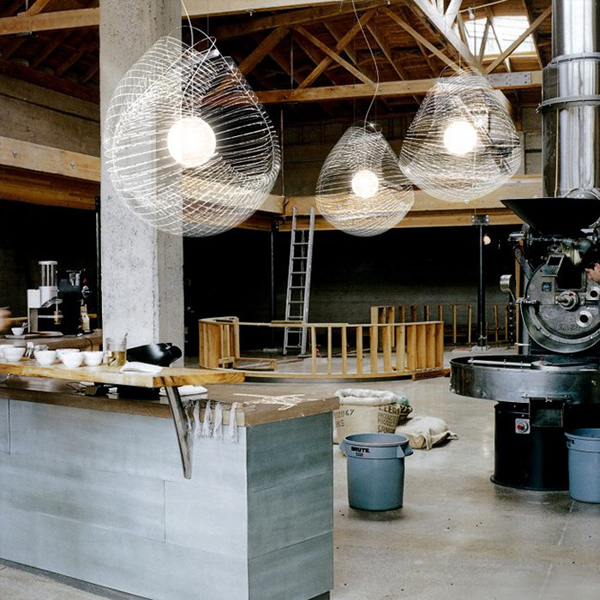 Modern and slinky Gotcha is a lighting showing frosted glass ball enclosed inside a container made of polycarb and acrylic.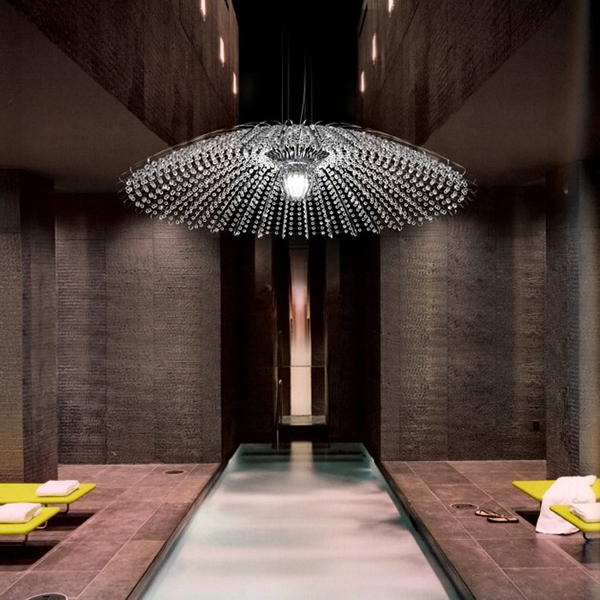 Dandelion Crystal chandelier has a mesh of light and laser cut clear acrylic with an umbrella shaped design.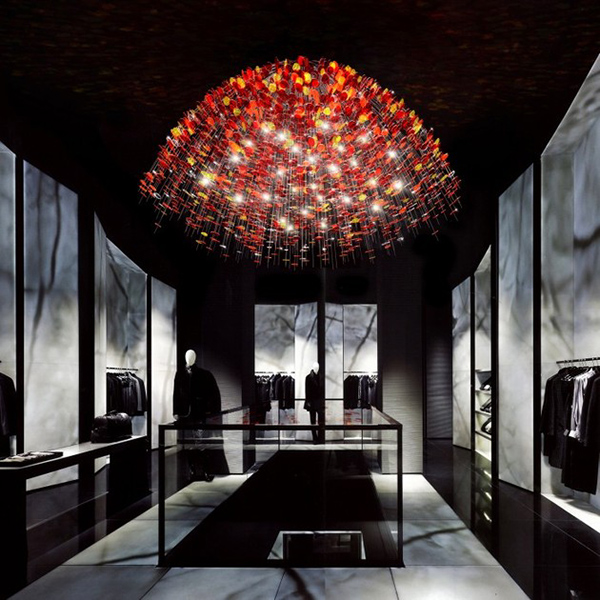 Twinks is designed after the Australian Eucalyptus plant with cascading stems and colorful discs.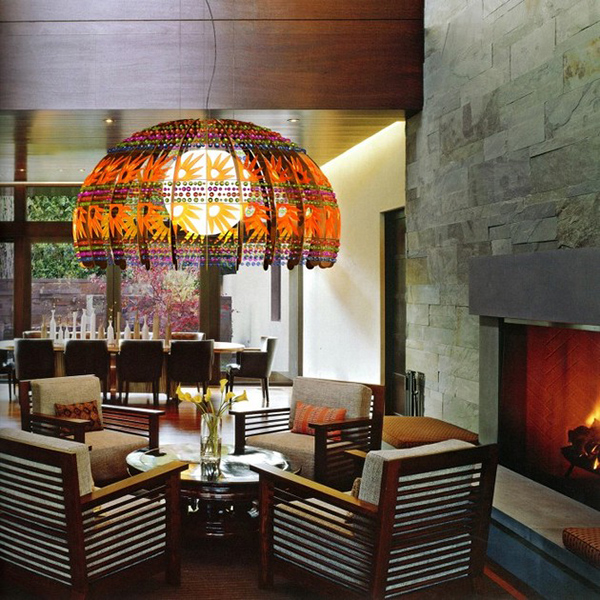 Amber combines colored glass balls with acrylic in assorted colors and sizes.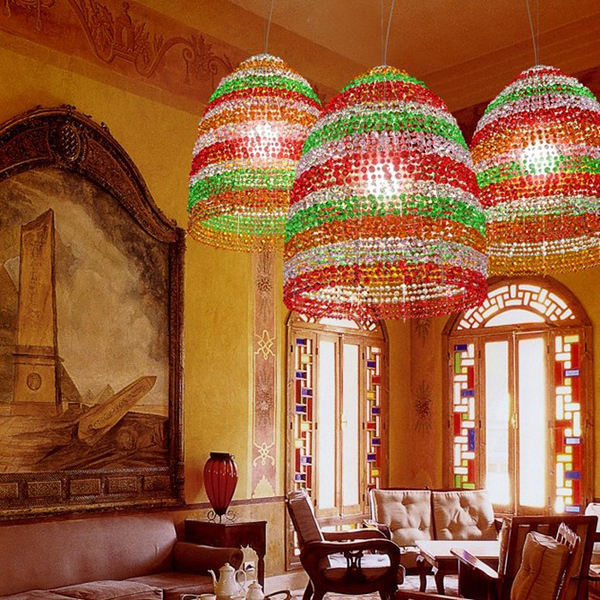 Inspired by Australian Aboriginal basket, the Arnhem has stringing colored crystals of red, white and green.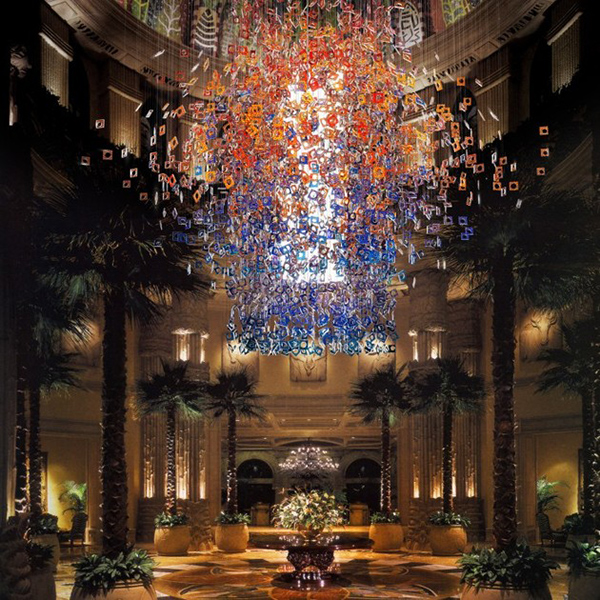 This one is made of masses of tiny bits and is named Bytes. It sure is apt for the age of technology!
I'm sure that after seeing this list, you fell in love with how amazing the chandeliers are from Yellow Goat Studios. I actually admire how they are able to come up with various designs using different materials. If you see their website, they have more designs to show us. For me, I look at their chandeliers as an inspiration for more DIY lightings or even just home decors too. Don't you think?