15 Christmas Decorated Living Rooms
Christmas is just around the corner and take note, in less than a week, we will be celebrating the most anticipated holiday of children. Well, Christmas is not only anticipated only by kids, but as they said, this is maybe the holiday that is actually for kids! They get super excited with the gifts that they will be getting underneath their Christmas trees. So, in light with the celebration, we will be showing you pictures of trees, both evergreens and synthetic trees that are usually in the living rooms.
The photos that you will be seeing in the next few minutes are Christmas images that were collected over the years. Designers or home-owners who wanted to share the pictures of their Christmas inspired rooms and may be, one look at the photos and you can see and determine how they celebrate their beloved holiday of the year!
Wilderstein Holiday Tour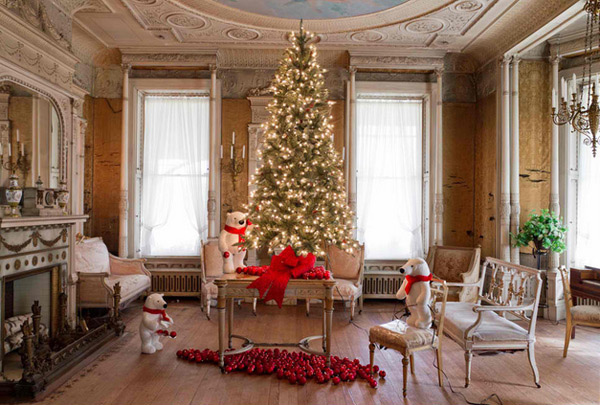 The rustic feel of the room is lightened up by the pretty Christmas tree with all the bears, red ribbons plus the balls on the floor accentuated the entire place.
Decorated Christmas Tree 11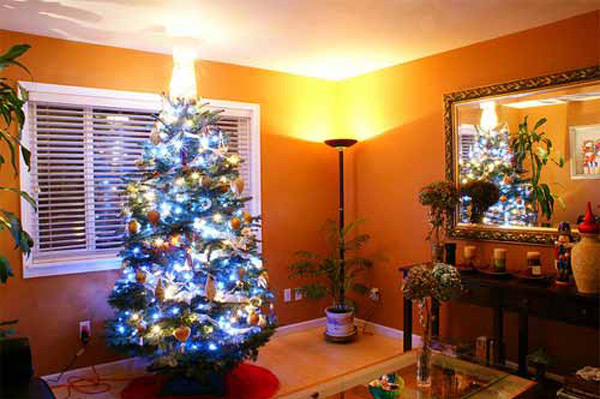 A minimalist living room with an energy-efficient design that will benefit both the home-owners and the environment.
Christmas Home Tour 2012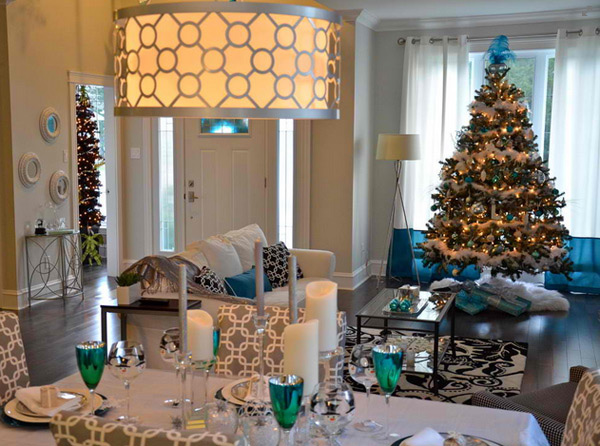 Beauty may sometimes be overrated, but looking at this space with the all white and blue decor, makes you imagine how blue Christmas is even possible.
Christmas Interior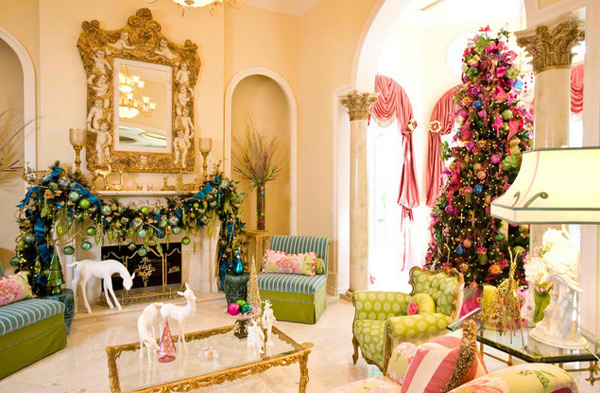 Don't you just enjoy seeing rooms like these? So girly but the same time, really homey. Sophisticated chic is maybe one of our faves!
Hill Section Residence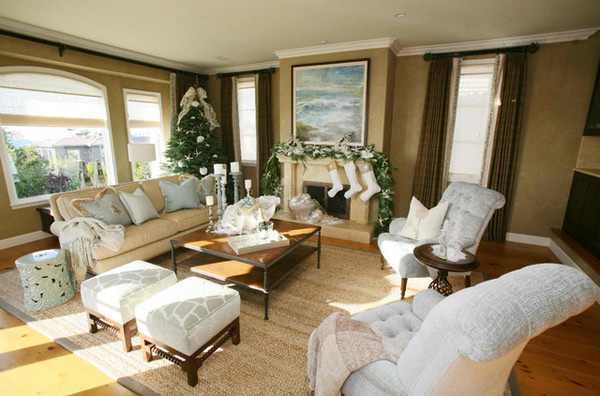 This simple living room is quite ideal for homes with small children, minimal decorations to make sure that choking hazards are avoided. Love the idea of whites and greens!
Holiday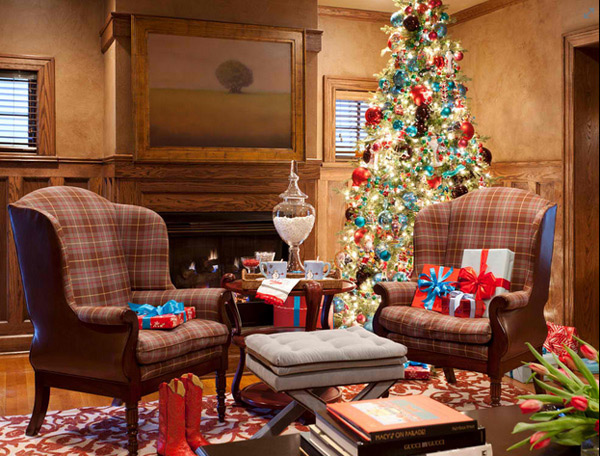 Cute room that looks like it is intended for two old couples who would be waiting near the Christmas tree and give gifts to their grandchildren.
Traditional Living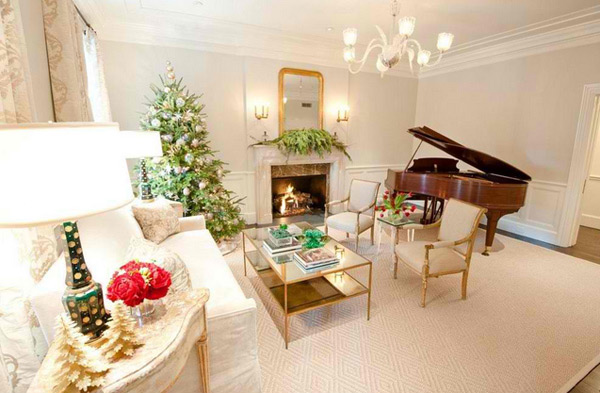 A classic home with minimal Christmas decor but with one look, you know that it is indeed Christmas!
Holiday in Vegas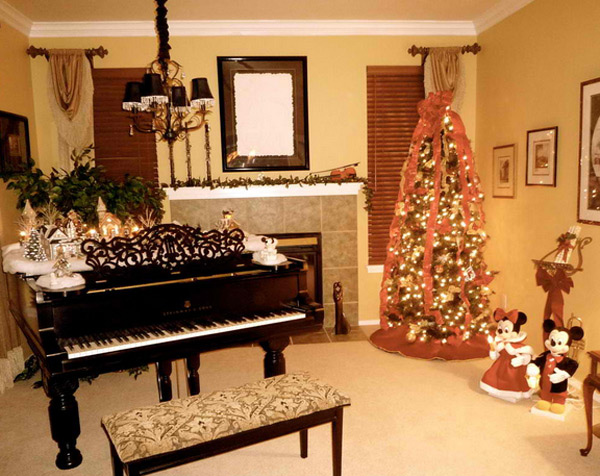 We actually saw this picture, without the Christmas tree and it was cute, but it became more cute when they placed the tree!
Home for the Holidays – Edmonton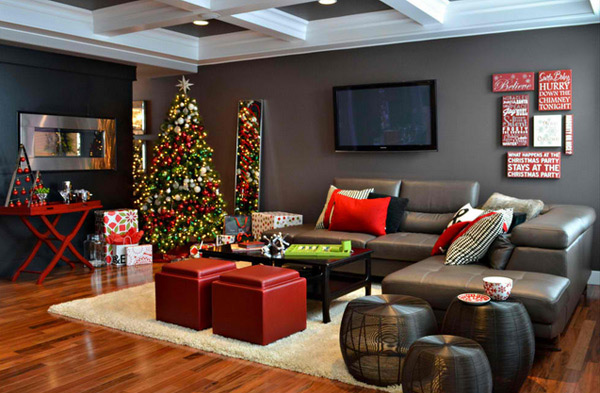 Modern contemporary living rooms with the Christmas touch did not have to look as pretty as this! The Christmas colors of reds and greens sure look real good in this set-up!
Decorated Christmas Tree 14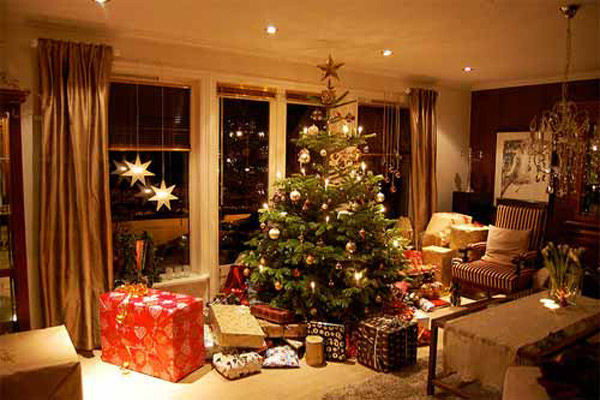 Using of warm lights for a living room creates a wonderful ambience that makes you feel really comfy like the treatment usually done at coffee shops.
Decorated Christmas Tree 30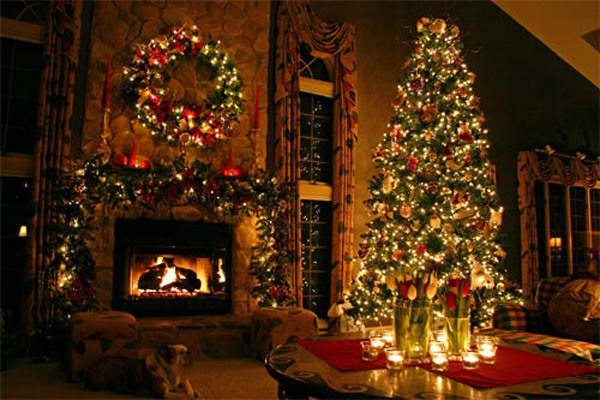 A living room scene captured by the designer in their own home. The Christmas lights, candles and the fireplace seems to do magic to anyone who get to see this picture.
Traditional Christmas Living and Dining Room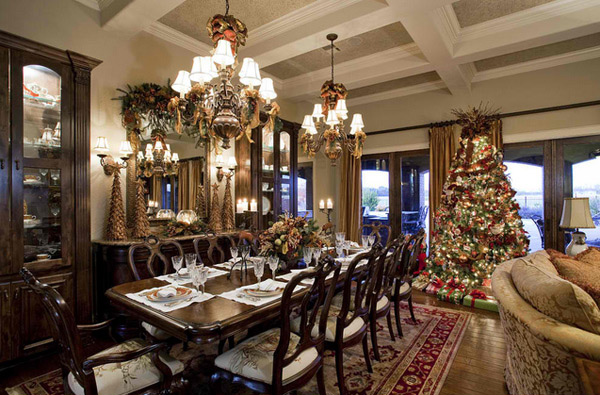 This photo captured both the living room and the dining room of one traditional home, nothing beats the celebration of Christmas, than families getting together for the holidays!
Traditional Family Room in Nashville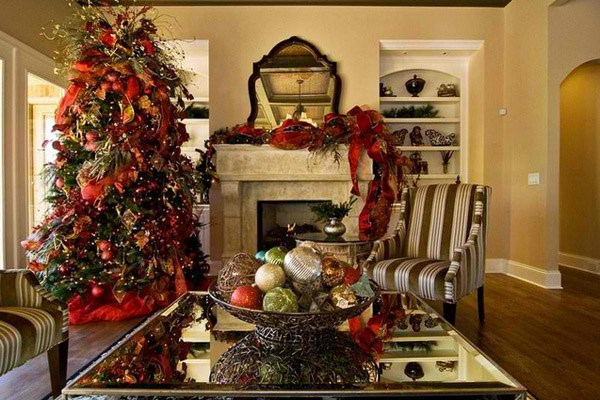 One traditional Nashville home experiencing the feel of Christmas in their small living room. One smart move is using old Christmas balls and placing them in a tray like the example in this photo.
Decorated Christmas Tree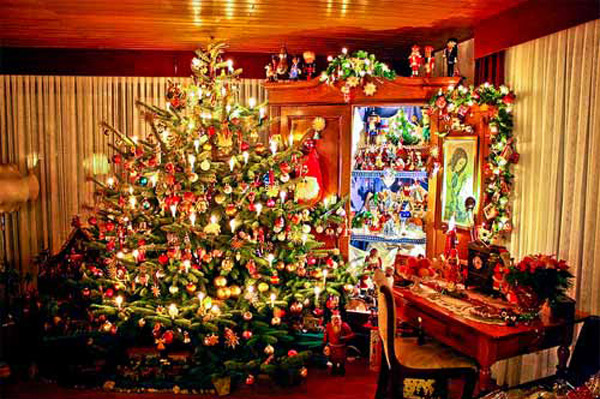 This seems to be a Christmas tree with cute trimmings all around it. The toys all around are cute and it seems like they are collection of some kind.
Traditional Living Room in San Diego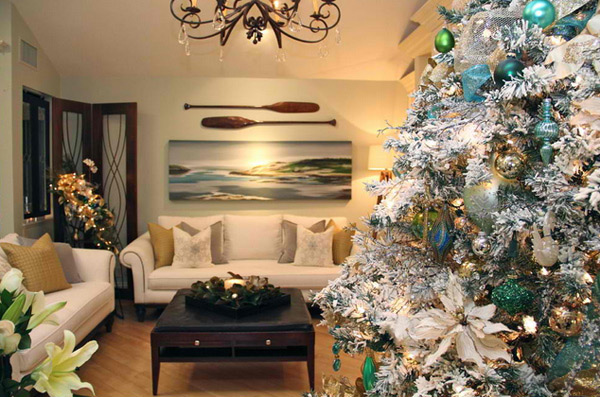 Last but not the least, the perfect example of a white Christmas! Don't we love blue ornaments in white trees? They seem so adorable and is totally a match made in heaven.
That was the collection we have for you guys of the 15 Christmas Decorated Living Rooms all around the world. This may be a short list for Christmas decorations and trees, but one this is for sure, Christmas is never about the decorations or the trees. but the people coming together as families and celebrating another year of hope, faith and love!