15 Warm and Cozy Country Inspired Living Room Design Ideas
We are not sure if you have noticed that most homes outside the city observe the use of country style. Cozy homes with colorful drapes and sofas, comfy chairs and wonderful lamps. Most of the house is also made of wood rather than concrete or some other material that homes in the cities prefer to use. It is basically because this type of design is gracious and inviting. Somewhat warm, cozy and really comfortable.
This may be the reason why most of the rest house we see in movies or that our families have usually feels country because we want to go away from what we regularly have – concrete walls! They usually signify strength and the feeling of being enclosed in a space, where in, when we go country, homes are usually wide open, really graceful and somehow happy-looking! We will be showing you 15 designs of living rooms which are country inspired and we are pretty sure you would like it. Here they go!
1999 Showcase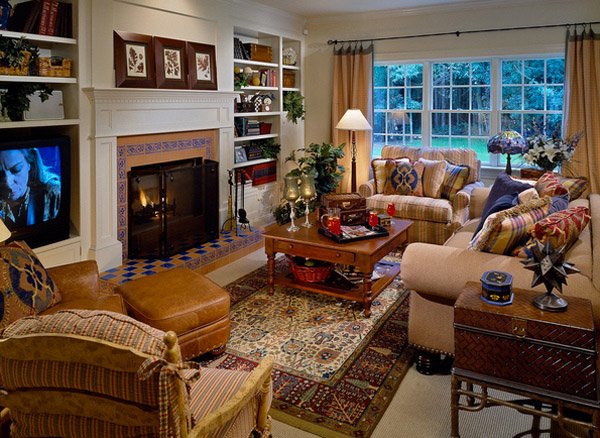 This living room is a showcase of how living in the country is like – homey, comfortable and just lovely.
Classic Living Room 08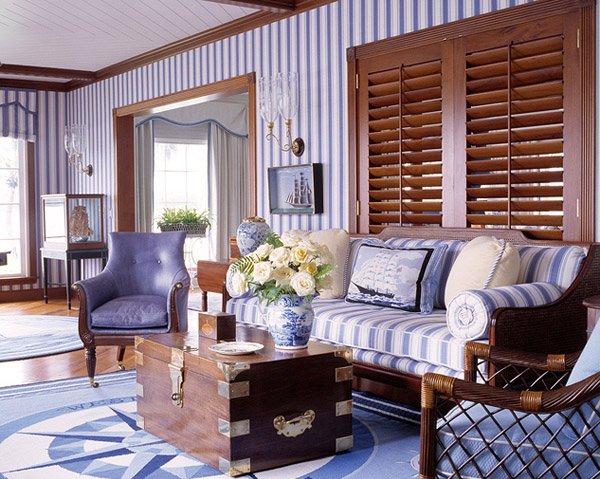 A blue striped home with comfy blue chairs paired with wood sure makes this place more relaxing.
Classic Living Room 09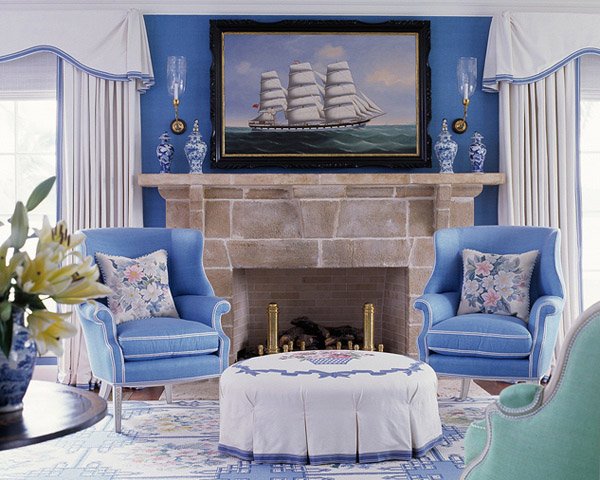 Another blue themed living room from Anthony Baratta. Comfortable living sure is achieved with this beautiful room!
Country Home in the Carolinas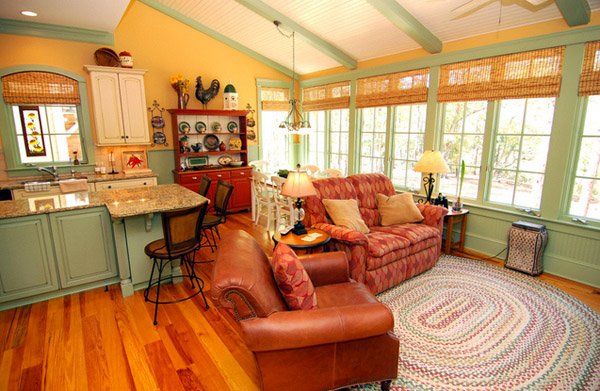 Mustard yellow and green walls look stunning with the orangey curtains and reddish sofas.
Classic Living Room 10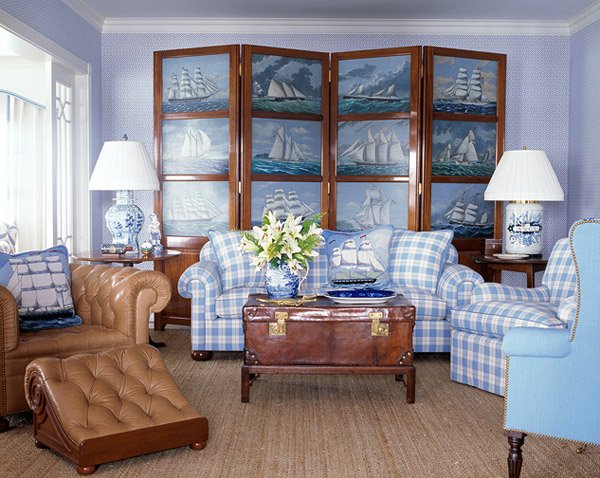 Wood matched with cushioned chairs and classic decor completes the beauty of this living room.
Classic Living Room 13
The room seem so girly with the pink walls and chairs, but the printed sofa and antique treasure chest makes this room still country.
Traditional Living Room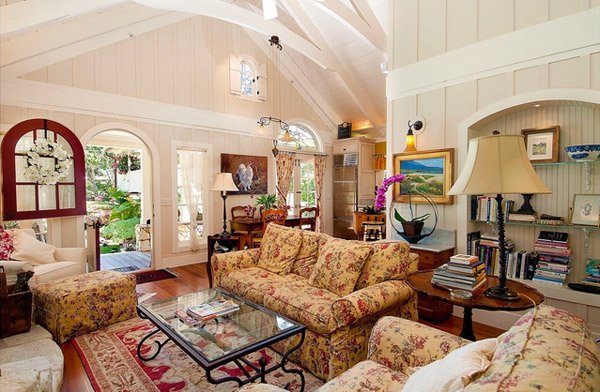 Floral living room set with wood everywhere! This house sure is beautiful!
Living Room 03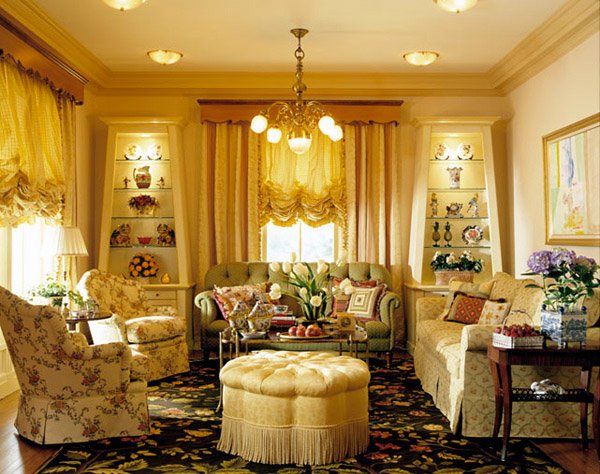 Lovely living room that matches every other item in the room! The cute pendant light brightens up the room for sure!
Living Room 17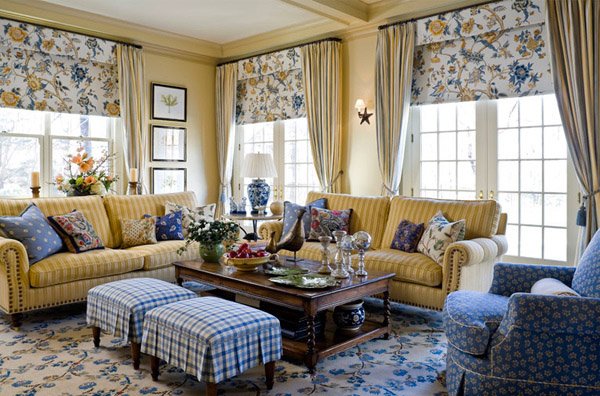 It may seem overdone, but this room is sure homey and looks comfortable and beautiful!
Living Room 18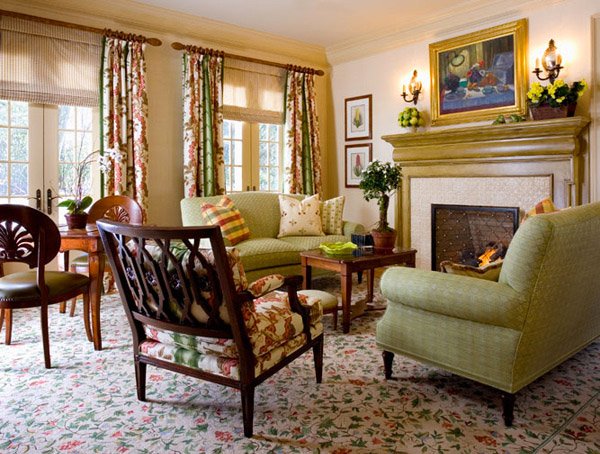 Floral drapes totally match the simple sofas and unique chairs that accent the room – notice that the chairs are not paired with each other.
Traditional Living Room 10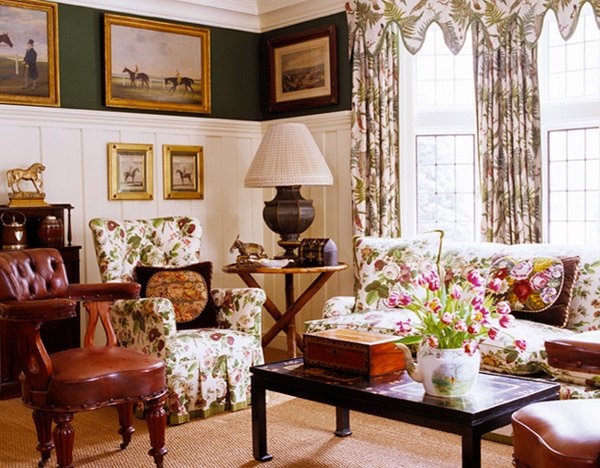 With the fireplace as focal point, this living room would surely give comfort to the homeowners especially with its soft sofa set.
Shingle Style Home in Hanover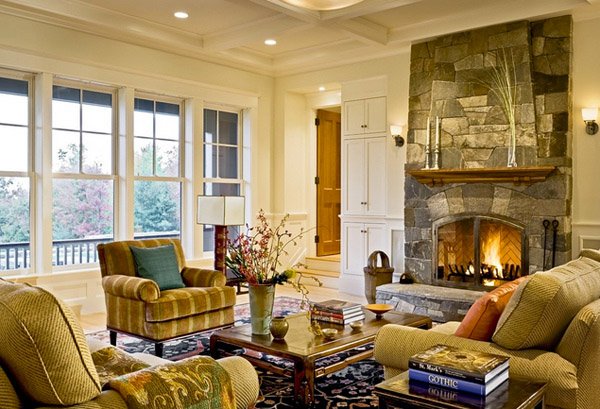 Another comfortable home anyone would love to live in!
Traditional Living Room in Minneapolis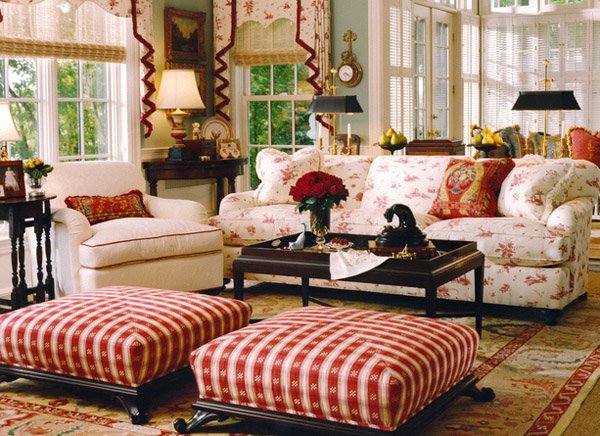 Feminine room looking isn't it? The reds and whites look great together! The small touches of black here and there made it more classy!
Traditional Living Room in San Francisco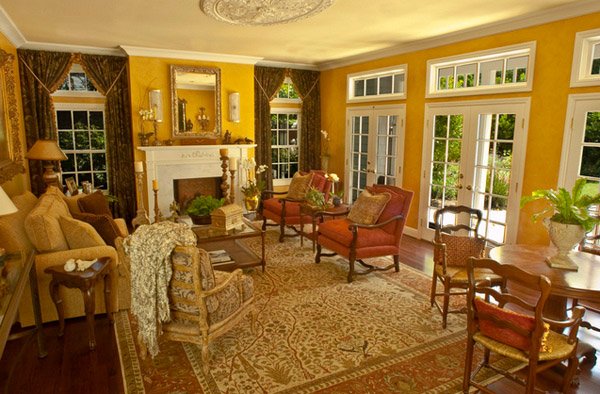 This home looks dark maybe because of the thick draperies used for the window treatment. The not-so-paired-chairs look smashingly cool!
Woodland Point Carriage House Living Room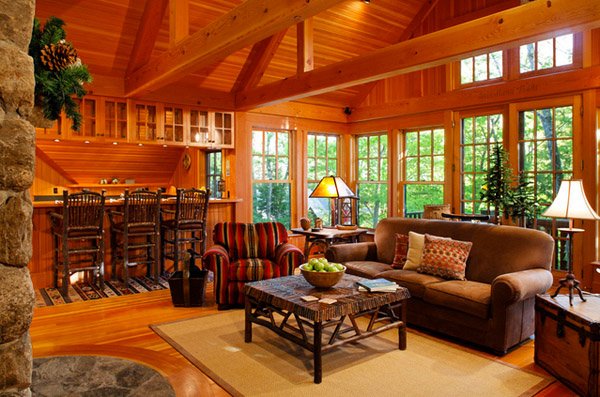 This home looks so stunning, right? Imagine staying in this house and feeling so away from the city but still being so at home!
That completes our collection of 15 Country Inspired Living Rooms! We are sure you loved them and are very much excited to seeing more of country inspired rooms! We will be showing you other rooms in the next few days for you to be able to incorporate for your home in case you decide to decorate or create a home that is country inspired! Just keep checking our site for the next country inspired rooms! If you want an Asian touch, our Showcase of 15 Modern Living Room Designs with Asian Influence will surely be useful for you.