22 Beautiful and Interesting End Tables for the Living Room
You might consider adding an end table in your living room after seeing this list.
Charming end tables are very present in the market today. As much as people do not really need another table in the house that holds a few things, these cute tables are a few of the things that make our living rooms a bit more of a happy place whenever we are a little stressed from work.
Coming to terms of choosing the best furniture for the house, picking the best end table may be a simpler task than people make of it – take a look at the photos of living rooms we have created for you today and observe how much the living rooms became prettier because of the end tables added to space.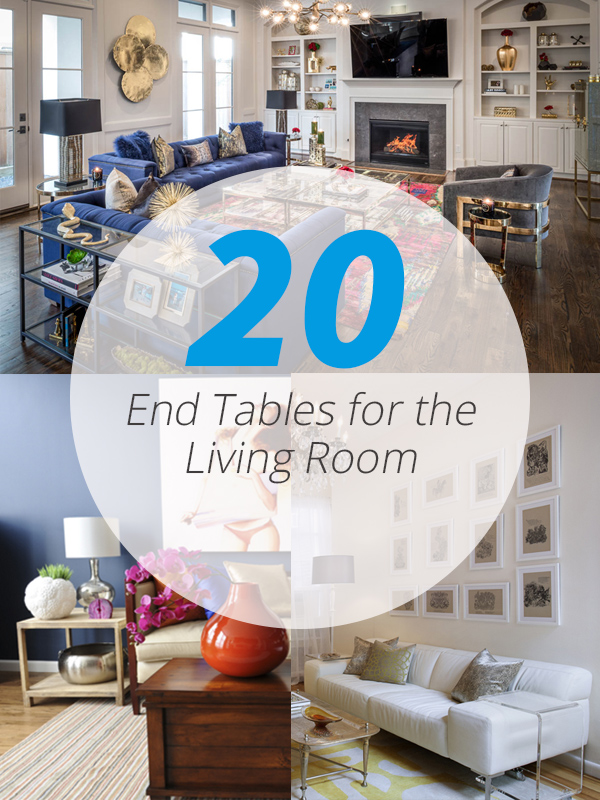 1. Midtown Trendy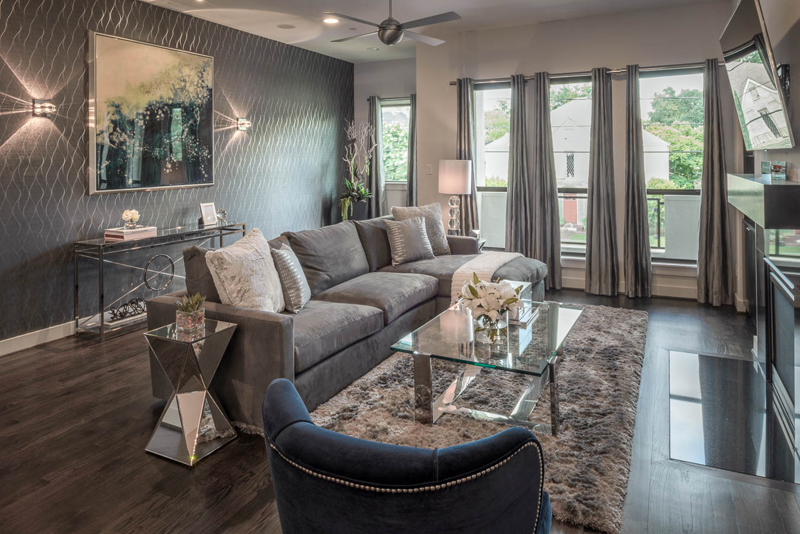 Now, this is one stunning end table! This one is made of mirrored glass which makes it more amazing; if you may notice, this living room is decorated or adorned with a couple of glass finish – the coffee table, the buffet table and the bottom of the fireplace.
2. Philadelphia Eclectic Rowhouse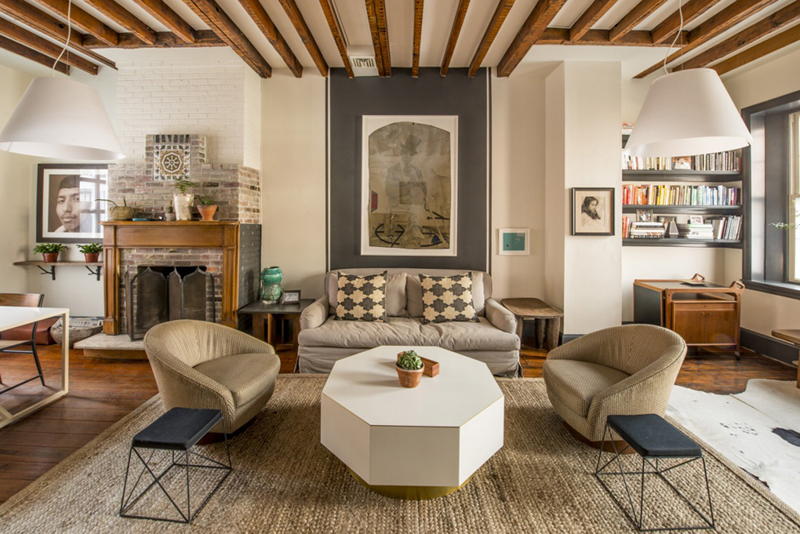 This Philadelphia home sure looks symmetrical and real pretty. The comfortable furniture is simple in its nude colors and the end tables are neat because they are identical – like the arm chairs beside them. I think the coffee table in here is stunning too!
3. Private Residence in Chelsea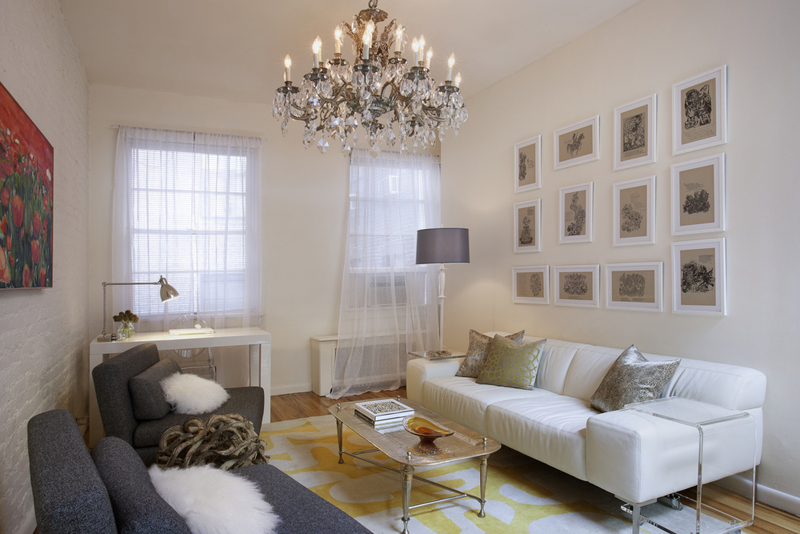 I totally love this Chelsea living room; with its fancy furniture and decorations, the stunning chandelier plus the cute fluffy pillows on each of the grey chairs. If you do not see it clearly, check out the see-thru end table beside the white sofa.
4. Rustic Modern Townhouse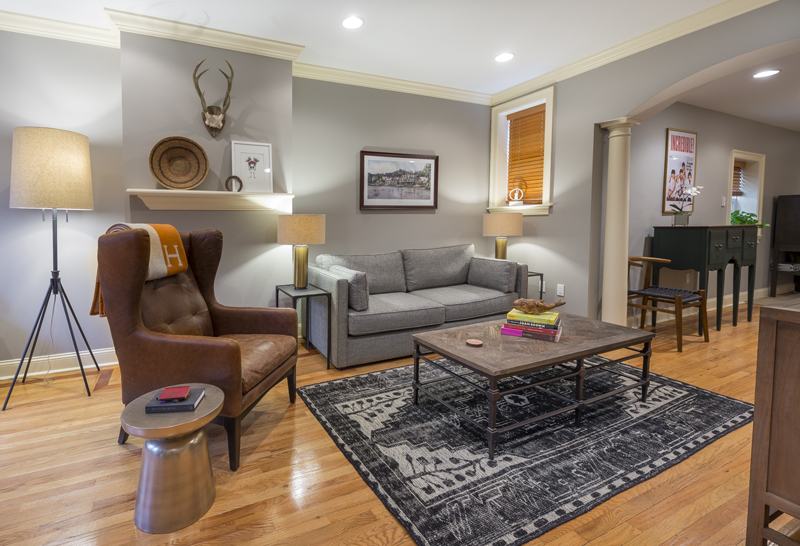 The end table that you can see in this living room is something common we see in home design magazines – cylindrical and pawn-looking (the one in chess); and the fact that they added this to a beautiful living room, it made it more special than it already is.
5. Simply Modern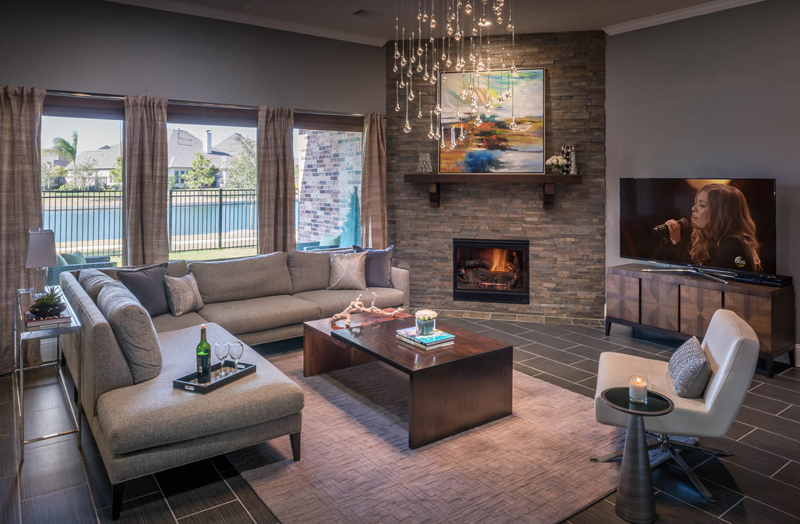 Another pawn-looking end table matched with the contemporary living room chair. I think that the grey sectional made this living room a bit prettier because even when it blends with the color of the walls, it sure is still standing out.
6. Tribeca Penthouse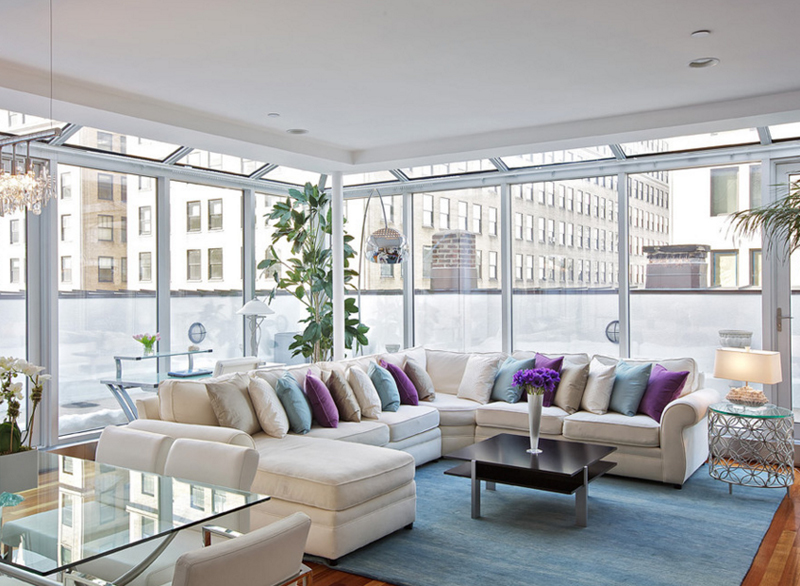 This Tribeca penthouse is something I have seen a couple of times now. The space is neat, it's sleek and pretty much something people would love to consider when decorating their homes – the design is simple but pretty, you just have to get the right furniture and you're good to go!
7. Uptown Chic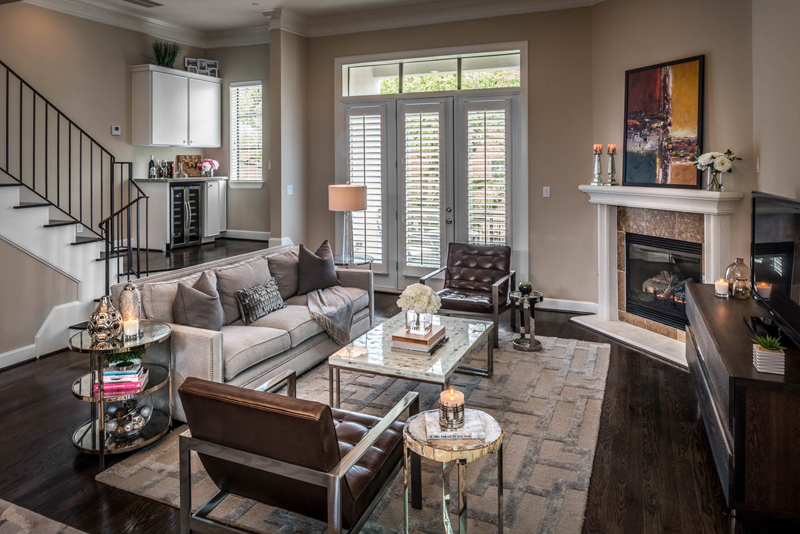 Been wanting to recreate a beautiful space for yourself? I know I did. Design magazines or home design websites gives people this chance of recreating beautiful spaces because these magazines and sites give inspiration to do so. The wonderful furniture and decorations in this living room is one great example which we can use as a design inspiration.
8. West 8th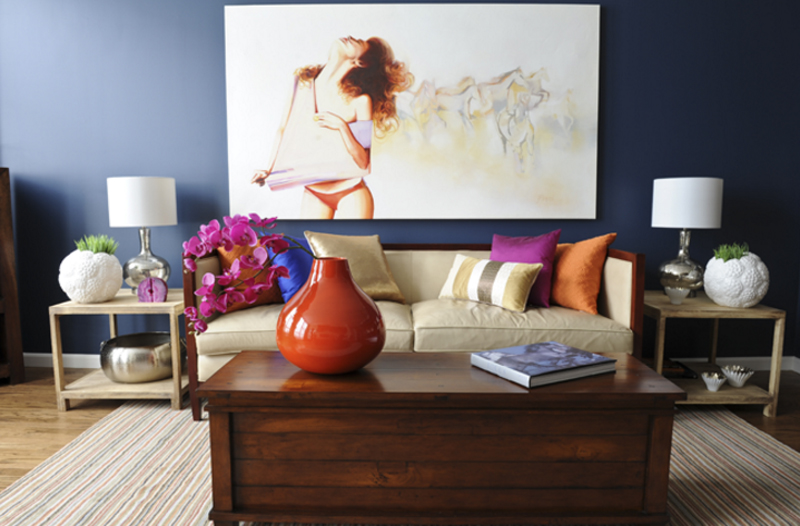 Well, this one I love; with the awesome painting on the wall (and the color of the wall, of course), the cool and identical end tables and the cute table lamps make this living room a sophisticated contemporary space.
9. Fontana Penthouse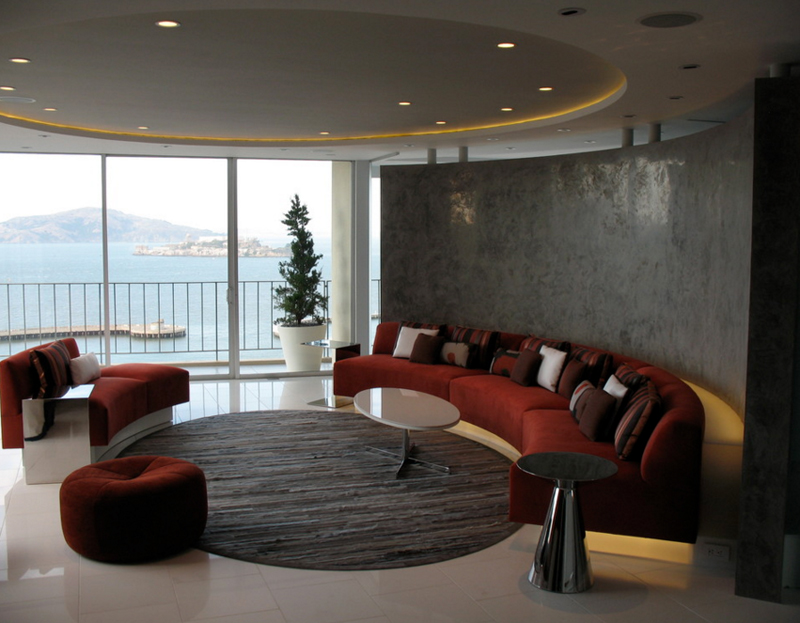 A bit circular sofa in a circular portion of this living room – pretty cool, right? I guess that the color of the chair is something best considered for change, but all in all, this is one awesome space – and with that spectacular view! I sure don't know what to say.
10. Gold Rush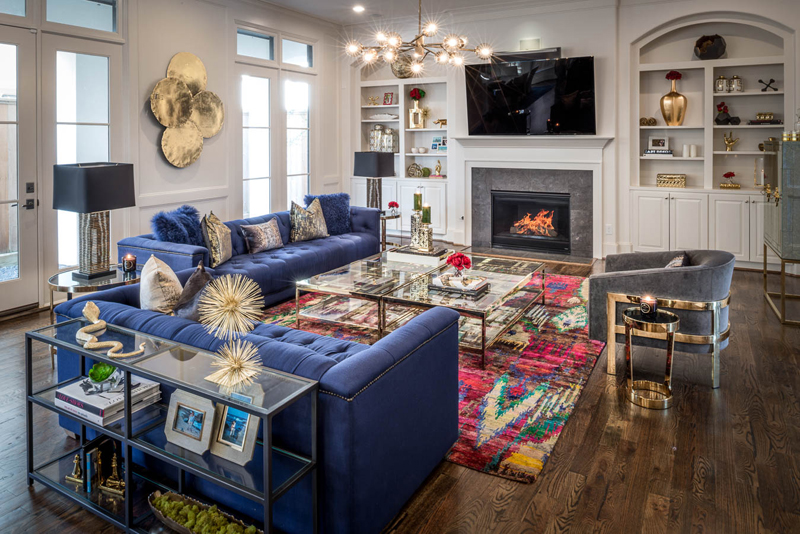 I think that the name of this home is quite an interesting one. All the gold accents that we see in here are definitely pretty and really worth the cost. I'm pretty sure that the things in here could be expensive but as I said, it sure is worth it.
11. Greenbrae Home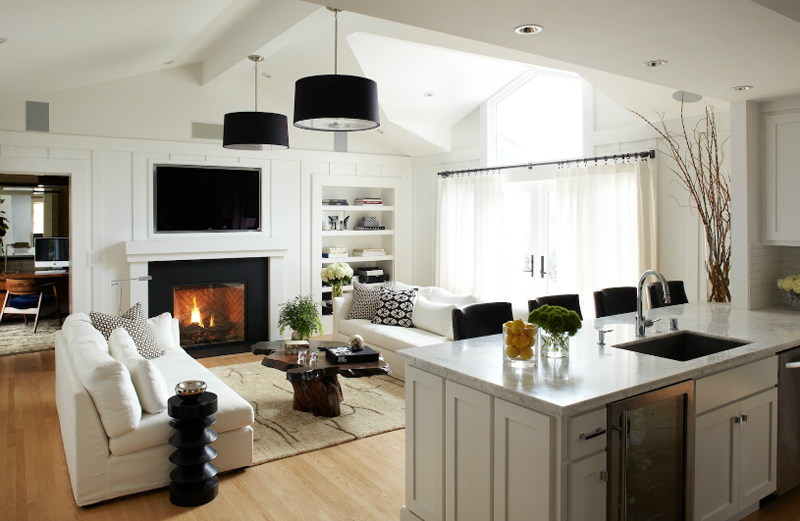 A beautiful California home with a black and white color palette sure is a classic. The contrast that the furniture and the decorations have makes this space really stunning and worthwhile. The wooden end table in black beside the white couch is simple but fun!
12. Grove Isle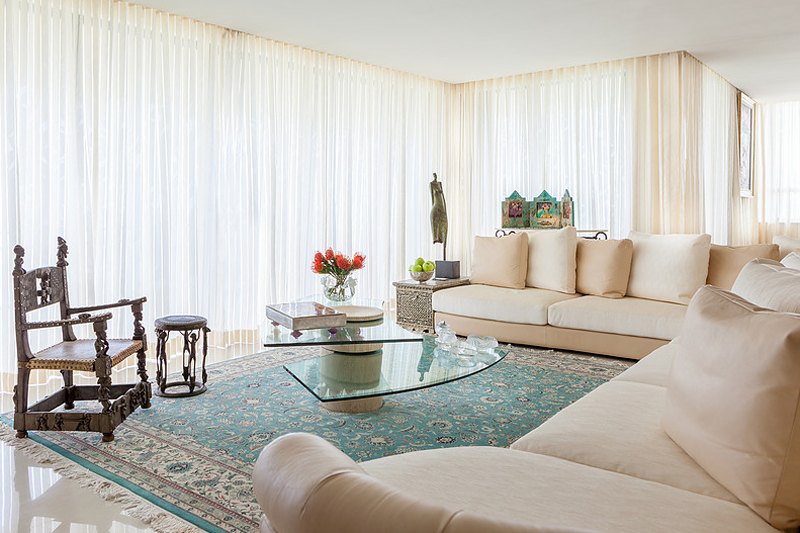 The end and accent tables in this living room maybe not that seen as the focal point in this photo, but we can see clearly how pretty they both are. The design is Moroccan, and I think that people would love it! An additional Moroccan chair completed the look.
13. Hotel Gerogia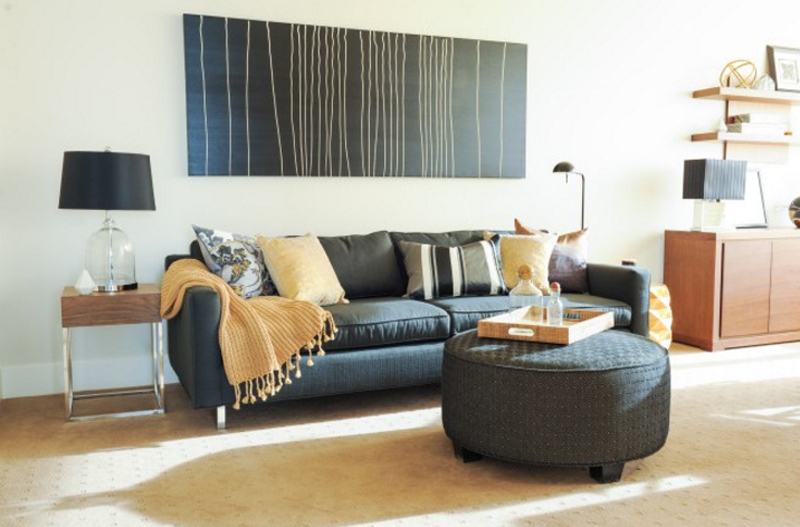 A contemporary living room with a black couch and ottoman which serves as a coffee table and a black painting on the wall – with hints of browns and yellows; this small living room is quite a people-pleaser, I should say – it may be simple but it definitely shows a heart.
14. Jasmine 2 – Corona del Mar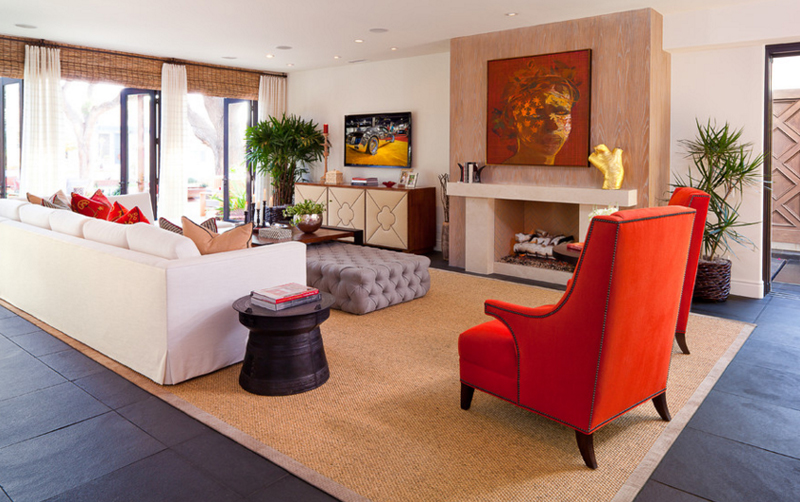 A drum-inspired end table is seen in this Corona del Mar living room. As you can see, there are a couple of colors used in this space which I think allows for each one to stand out – like the end table, the red-orange chairs and so on. The colors used in here does not overpower each other, and I'm sure that's a good thing.
15. Let The Modern Begin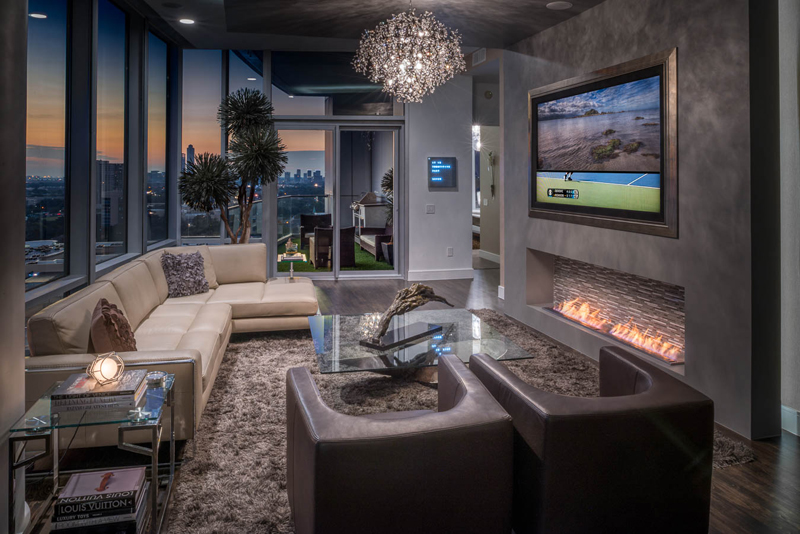 A fascinating chandelier is added in the center of this modern living room. The view of the outside is something worth the cost of this penthouse (for sure); and take a look at the furniture and that large television – this place sure is one awesome home!
16. Luxury Apartment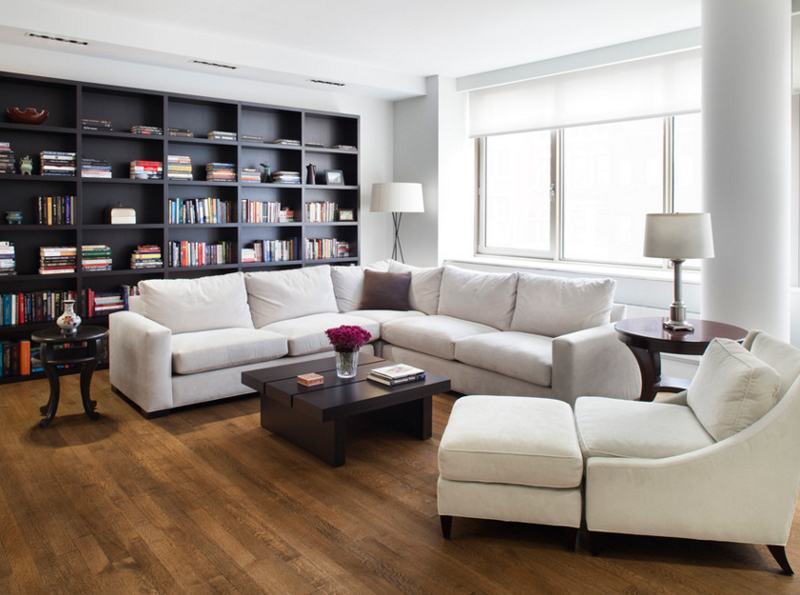 A wooden circular end table is seen in this living room, and I love it! It contrasts with the color of the sectional beside it and complements the coffee table and the bookcase – and I think that this is one perfect living room.
17. Living Elegance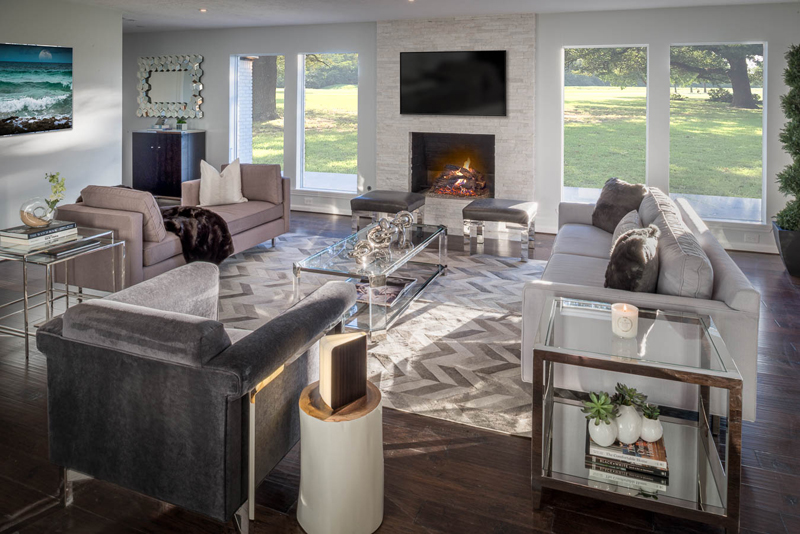 A beautiful living room in silver this time, from Mauricio Nava's team. The furniture and colors of the walls and the flooring is in neutral or earth tones which makes it more interesting and beautiful. The fact that this space has easy access to the outdoors makes it really awesome!
18. Modern English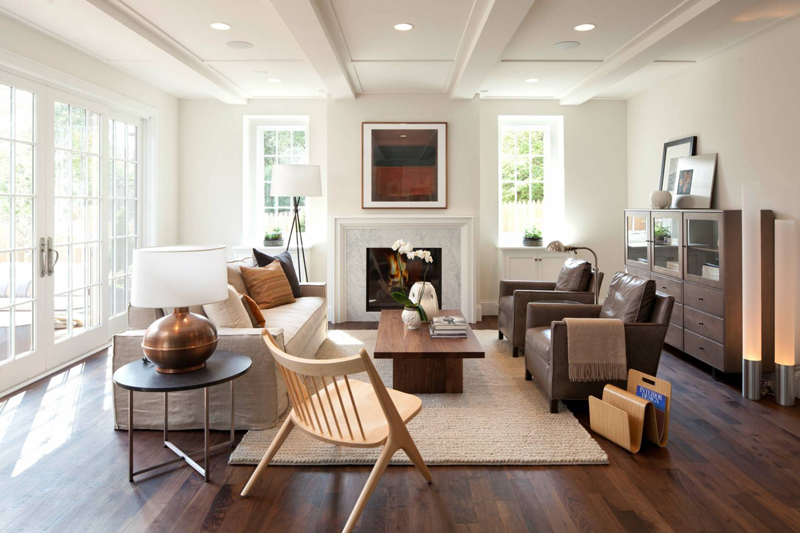 A circular end table with stainless steel legs is seen to hold a vintage-looking table lamp which surely stands out in this living room. I personally love the wooden chair and magazine holder seen in the front portion of this living room; well, the carpet too!
19. Signature Estates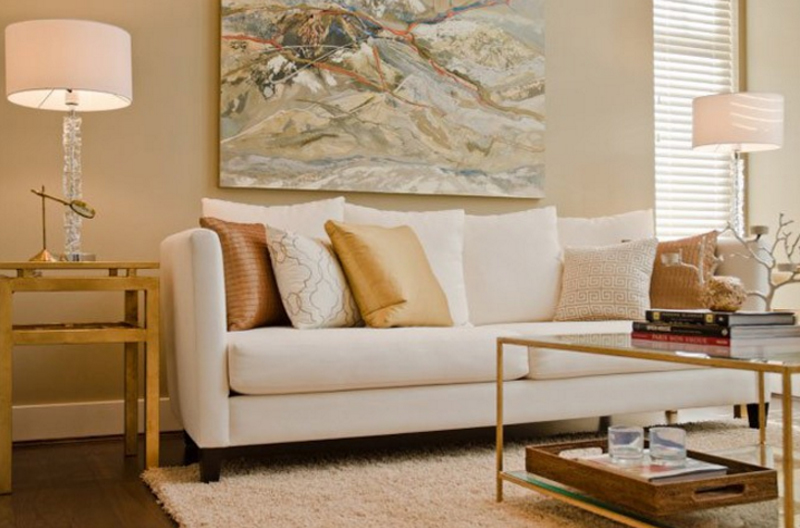 A coffee table and two other end tables with a hint of gold in them complements well with the motif of this living room. The painting on the wall, the pillow cases on the sofa and the decoration in this space too – they are all really pretty and heavenly, and they all look well together!
20. Silver Tower Condo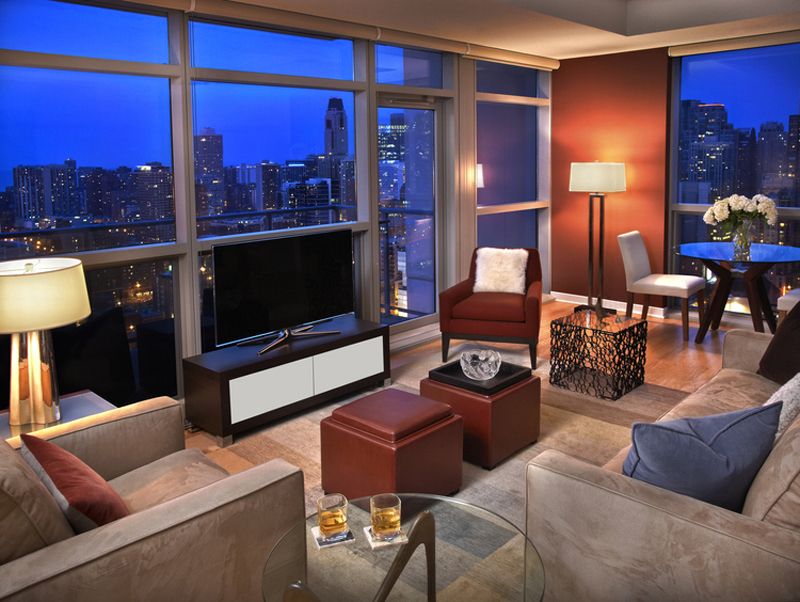 TZS Design made sure that they got the best furniture and decorations in this space. The colors look a bit 'mature' – if that's a good word choice; and they complement well with each other. Although I'm not really a fan of velvety couches, I think the ones right here is cool and sassy!
21. Transitional Living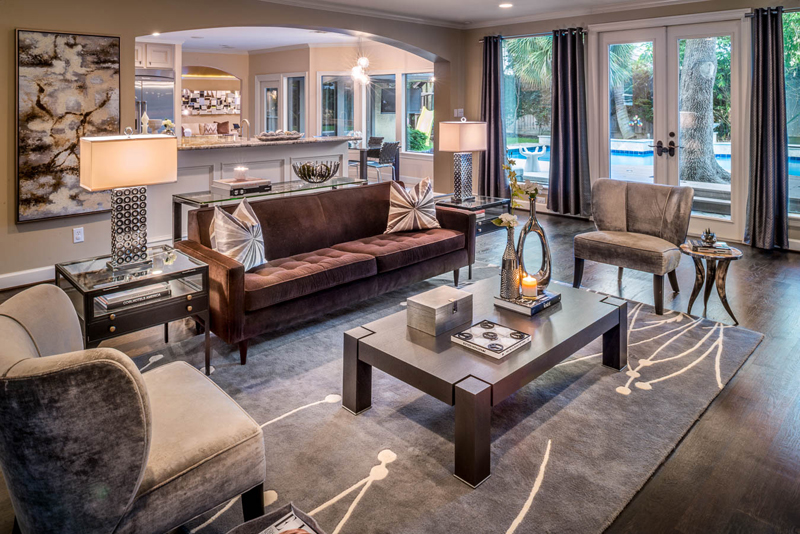 Another set of velvety couch and chairs that may not be my favorite, but these chairs sure are stunning as they look really comfortable! Each piece of furniture in this place is quite charming and I can't say much but this is definitely one awesome space!
22. West 18th Avenue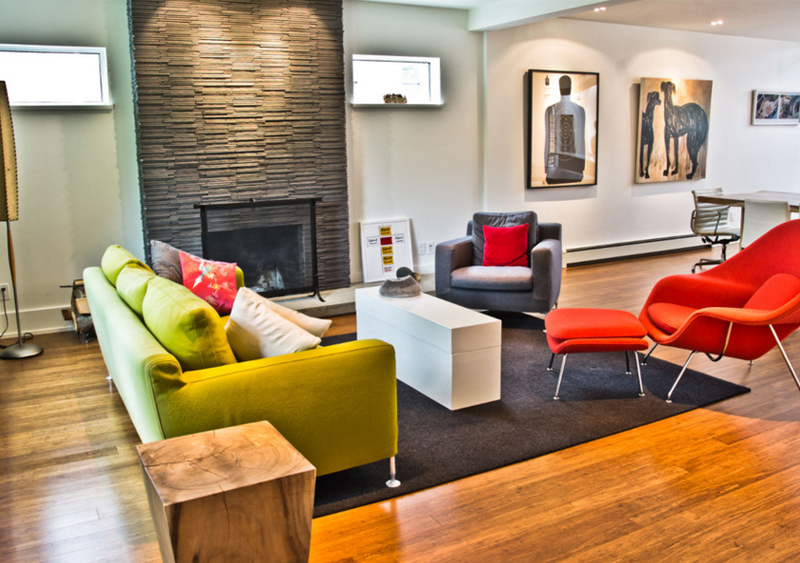 I know that the wooden end table in this living room is not as fancy as some of the tables in this list but I know for sure that there are a couple of people who would definitely want to have one of this. What do you think about this end table though?
If you have already seen the list about the 22 Creative Designs of Triangular End Tables from a colleague of mine and enjoyed it, I think that this one is a bit similar only this list covers end table designs in different shapes and materials. Tell us what you think about these lists and do share them with your friends!