20 Appealing Living Rooms with Gold and Navy Accents
Gold and navy looks great together even in the living room!
Color combination is a common practice among homes – both by designers and homeowners.
Oftentimes, the colors chosen are the usually favorites of the homeowners, but then sometimes, there are suggestions of the designers who knows more about color combinations and asks the homeowners if they like it too – of course, they will be the ones who will always have the last say on how their home will look.
Below is a list of 20 Appealing Living Rooms with Gold and Navy Accents. You will notice that this combination really works because of how great these two colors are together. Both are quite luxurious colors, and with the right amount of these colors, the combination would be perfect.
Take a look below and tell me what you think about the combination – I'm betting that you'd love the spaces here, so enjoy the list!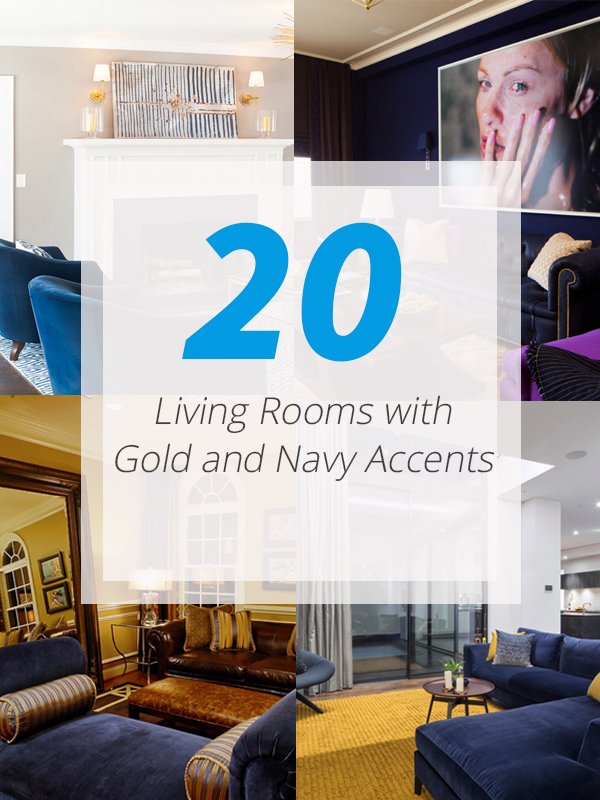 1. 46 Annandale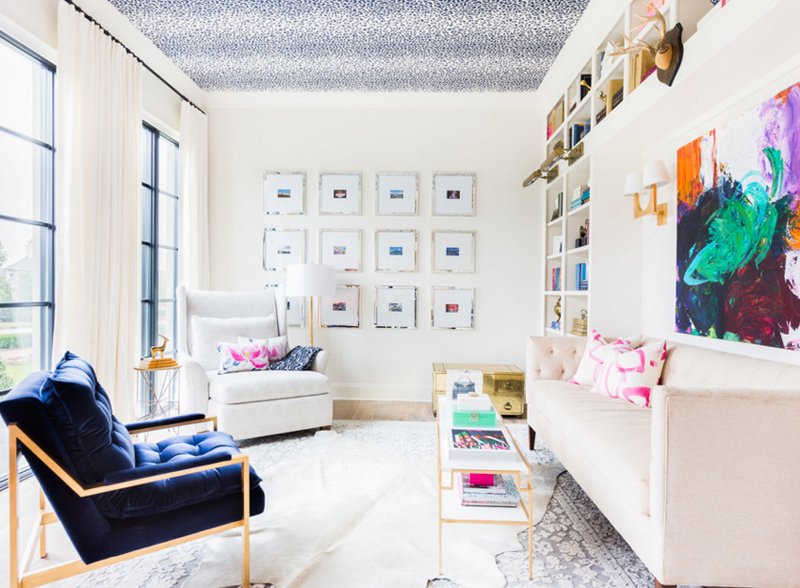 This living room is really fascinating. The colors in here are both beautiful and classy. The neutral walls and furniture allows for the colors to really stand out – like with the blue and gold chair as the accent in this entire living room. Note all the cabinets that this space has and how nice the large window is.
2. 2011 HHL Living Room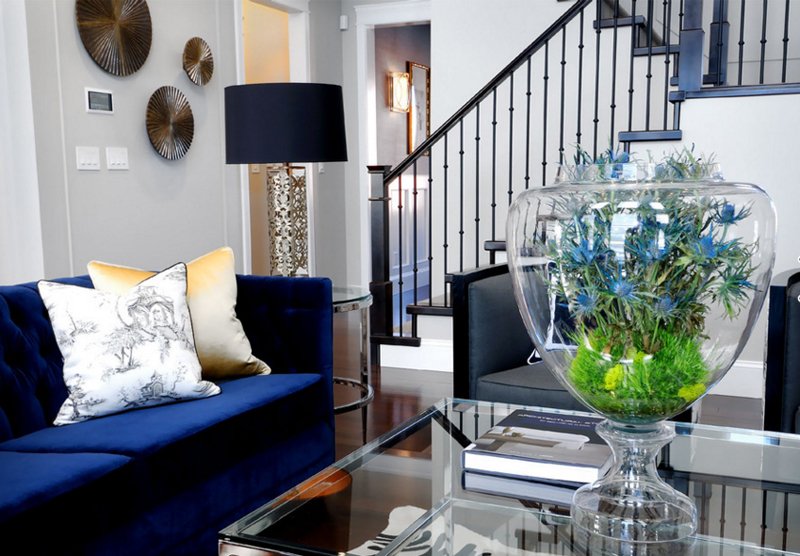 We have seen this living room a couple of times already here in Home Design Lover. This is indeed one beautiful space; and not only that – it is award winning too. The gold bodice of the table lamp is very subtle, but if you take a look at the photos of this home, you know that its colors are navy and gold.
3. Boca Raton Residence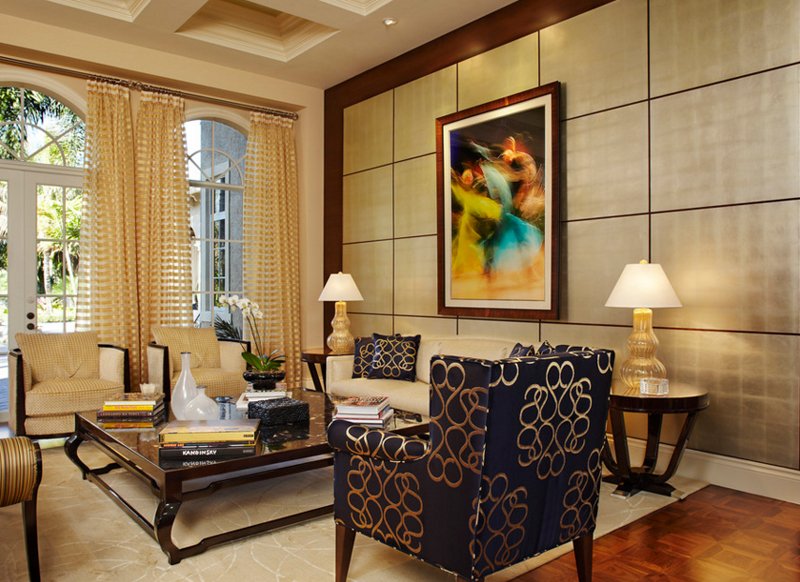 Have you ever been to a friends' house with a doctor in the family? The design of this living room looks like it. Maybe because this setting is quite 'familiar' and in my case, that house I visited a couple of times was owned by a doctor, that's why I actually asked; but all in all, this space is gorgeous and very much appealing and expensive-looking.
4. Boyle Living Room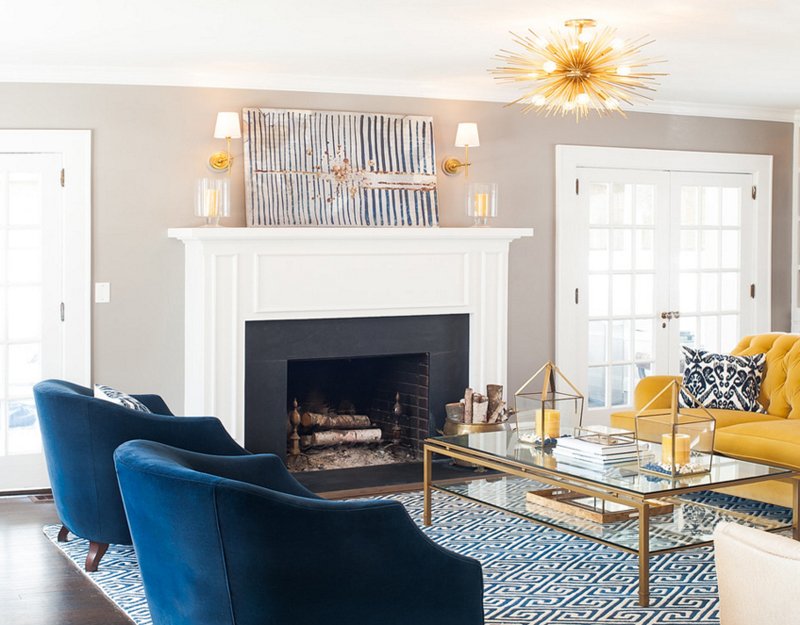 What a bright-looking room! The colors are fabulous and the space is very beautiful! You might only see a few colors in here – like blue, yellow, white and gold and a hint of black, but this space still sure looks really amazing! If I had this living room, entertaining friends will never be a problem.
5. Brunswick Gardens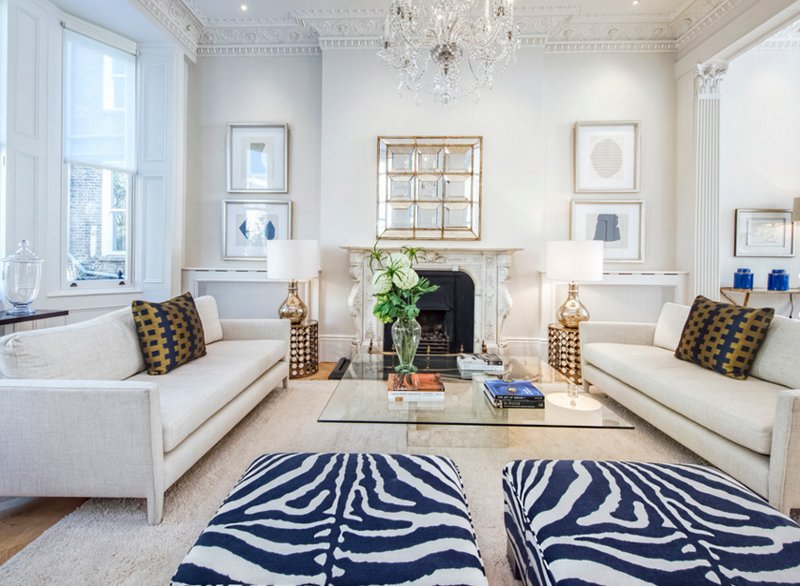 If you want to make your living room, or any room for that matter, a teeny bit sophisticated and do not want to go black – try this combination of blue and gold (even yellow) and add a bit of glass and a lovely carpet – and you're pretty much good to go!
6. City Project in New York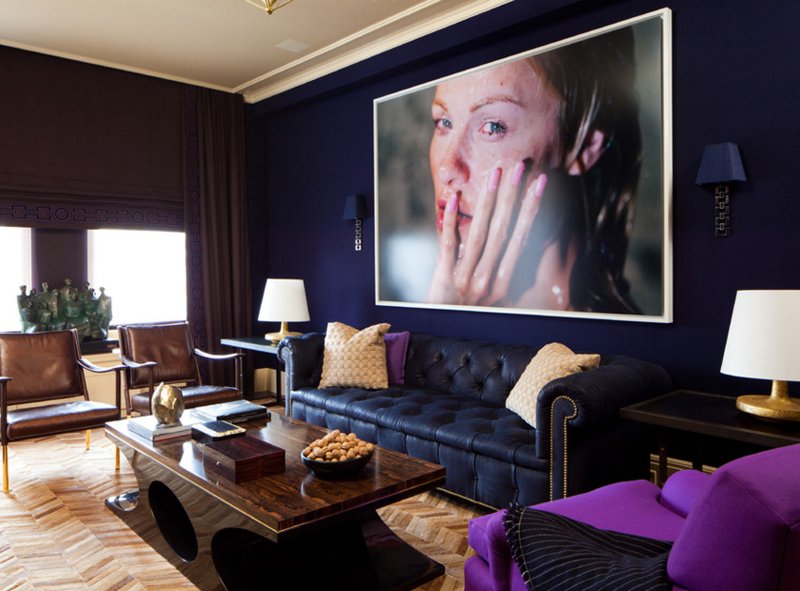 This living room is one space that somehow seems dark because of the choice of colors the designer paired with the navy blue sofa and the small bits of gold on the lamps and on the legs of the chairs – but all in all, I think that this New York living room is as stunning as the girl on the wall.
7. Condo in White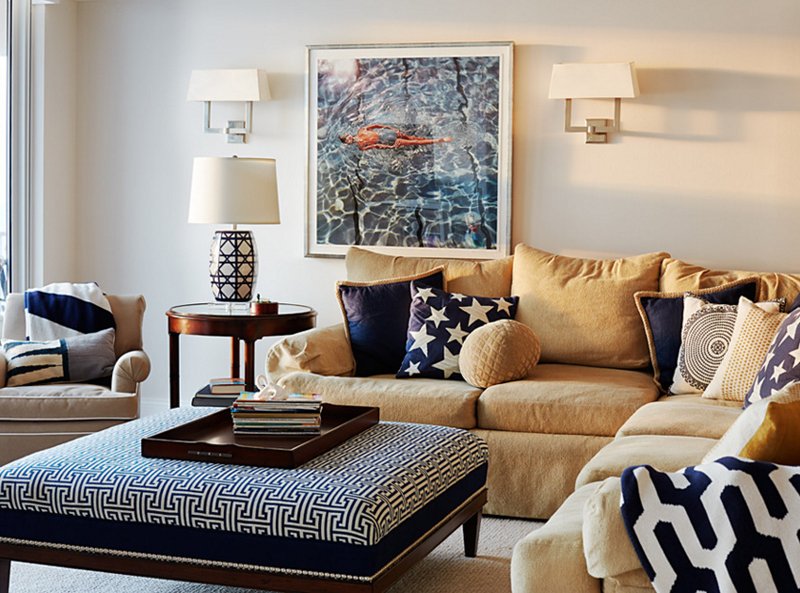 Want a white living room? Well, check out this cute condo in white with bits of navy blue and gold in it. The prints on the pillow cases, the ottoman and on the bodice of the lamp adds a bit of life to this plain space.
8. Family Residence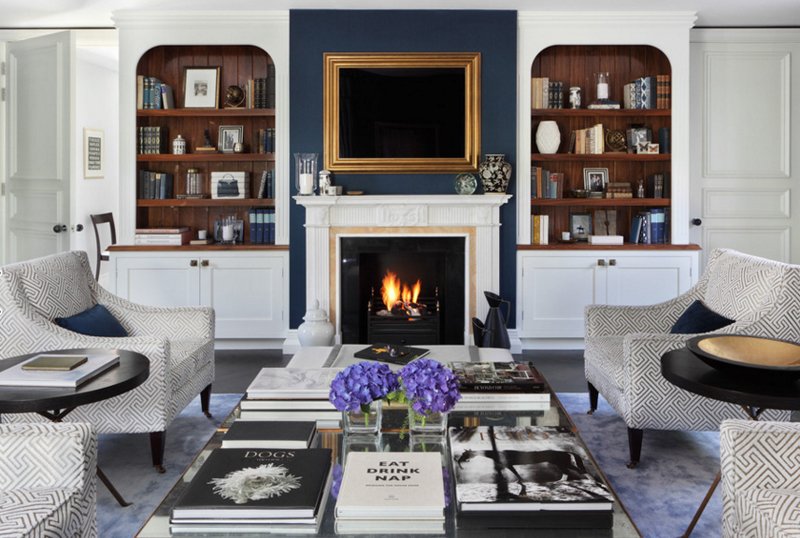 A navy blue wall with hints of gold on the frame above the fireplace mantle and on the fireplace mantle itself – what do you think about that? This living room sure looks simple with the white, clean lines and the black and white decor but it sure is classy and a bit sophisticated.
9. Georgetown Townhouse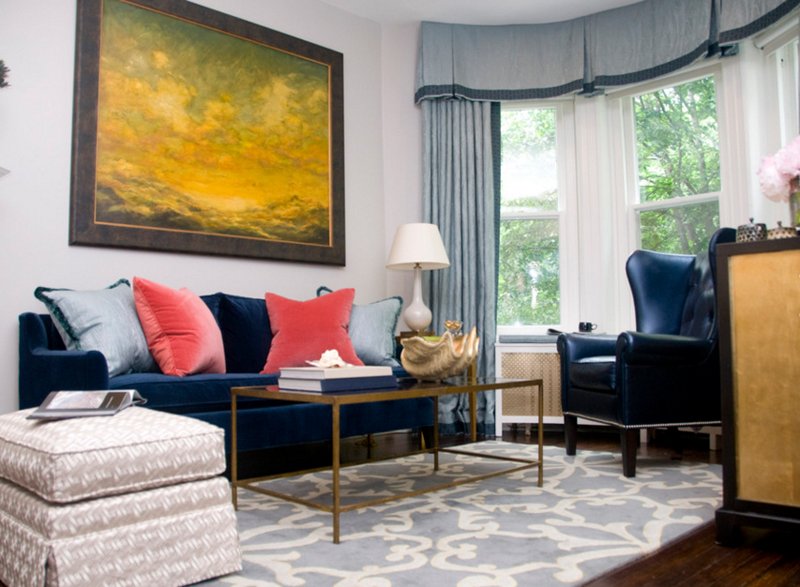 The colors of the high back chair and the sofa is really beautiful – it is appealing and really expensive looking. Even inside a simple space, anything – whether furniture or decor in this living room is classy and very homey. I personally like how the windows were made in here, very traditional but also contemporary at the same time.
10. Haverford Gatehouse Renovation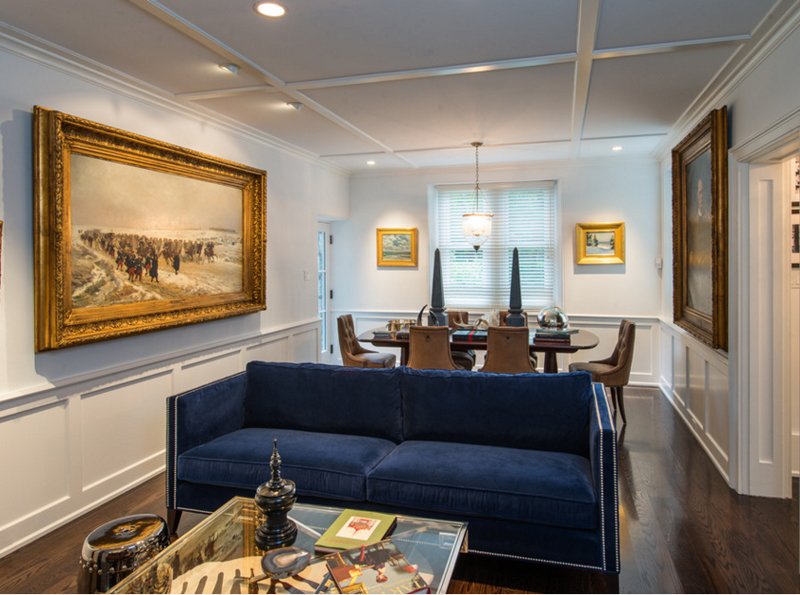 Paintings or large photos in walls is something I actually fancy about. They somehow fill up a large space in walls that makes up for a lot of needed decoration or accent a certain space needs. If you can notice, there is one large painting by the living room and two small ones by the dining area; three things that make the walls of this home fun and interesting.
11. House in Hampstead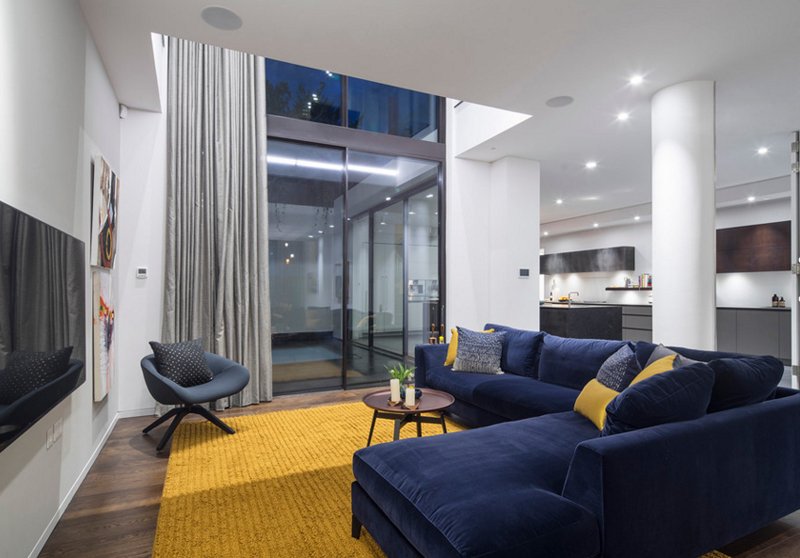 The golden yellow carpet and accent pillows in the navy blue sectional sure elevate the colors available to this space. Since this home is mostly black and white, the choice of furniture and carpet sure made it more appealing and very beautiful.
12. Lake Geneva Lake House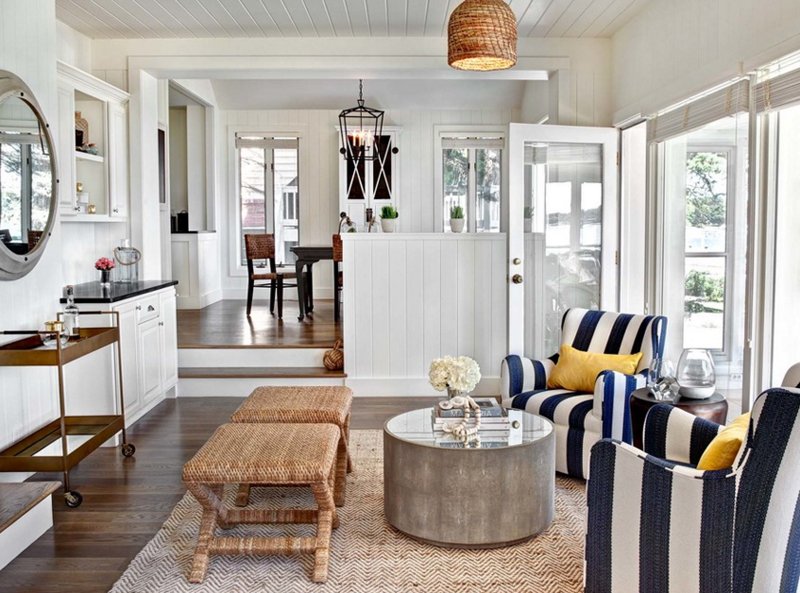 This is one cute beach themed home. Aside from being a lake house, this home sure looks like that summer home you've always wanted to visit. The colors and furniture in this space is just as fascinating as the homes we see in movies that are close to the beach.
13. Mansion in May Grand Salon at Blairsden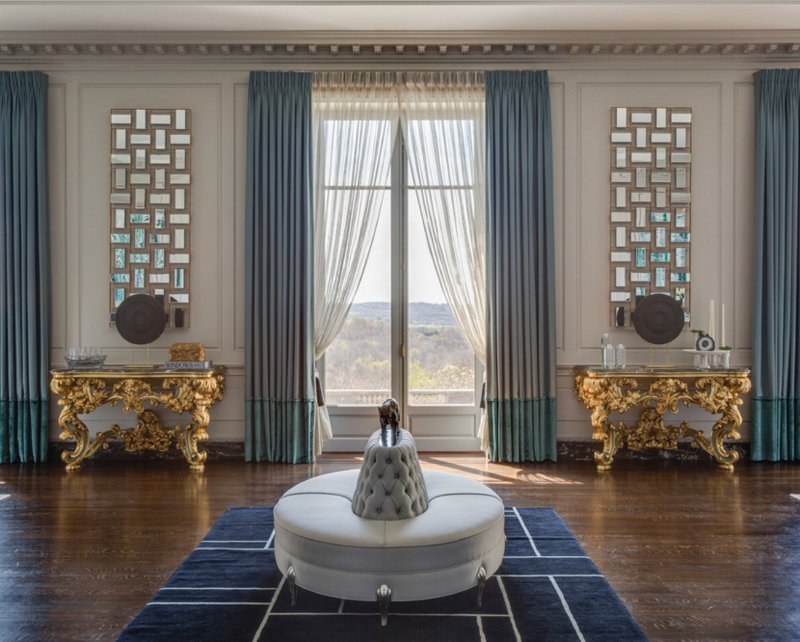 Well, talk about royalty and class – this living room in Blairsden is very fascinating. The items we see inside this space are very minimal but very astounding. From the mosaic mirrors displayed on the wall to the tables and even the drapes – symmetry is evident, and we love it!
14. Northern Virginia Residence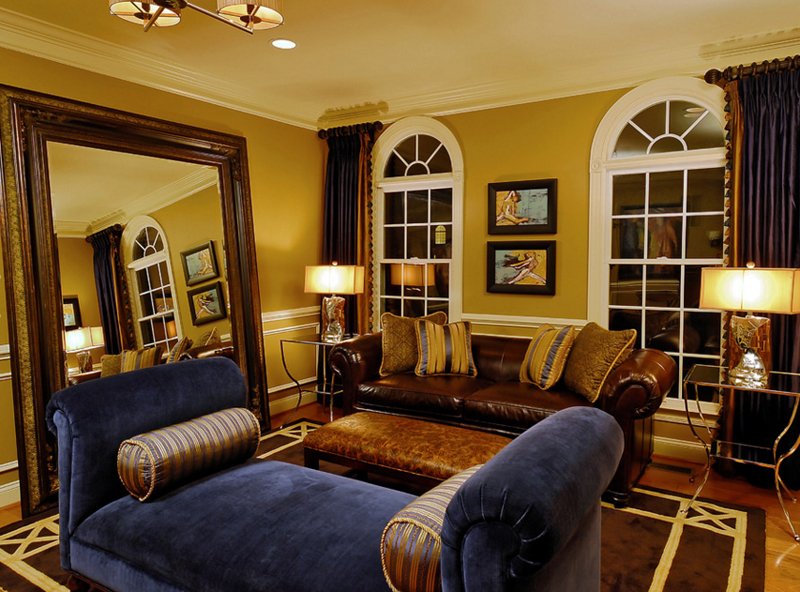 The lighting of this living room may be something that you might not find interesting for your home because it seems a bit dark; but for others, they prefer this since it somehow feels like being in a cafe or spa and t makes the mood really neat and ideal for rest and relaxation.
15. Puri-Punian Residence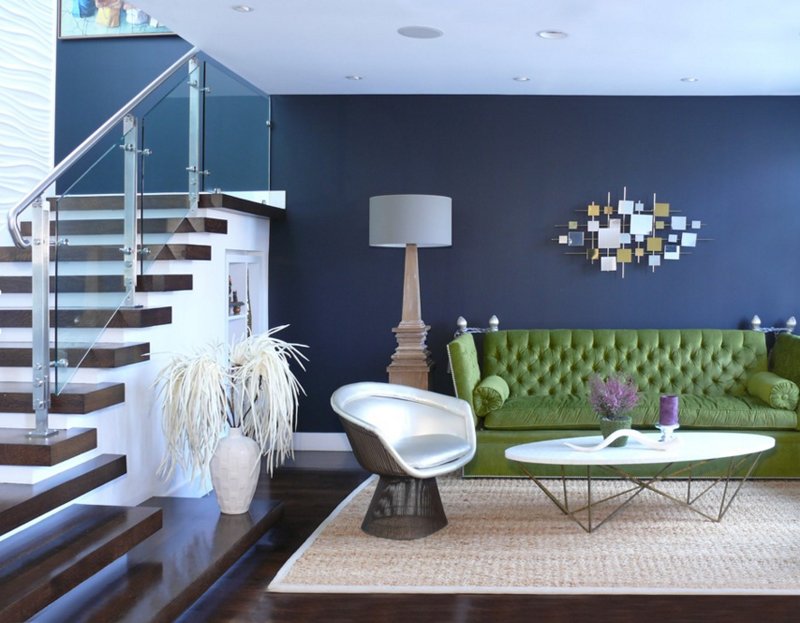 This space sure looks fun and funky – the colors are nicely done at the exact amount that you won't love it too much or even hate it one bit. The furniture choice is simple but it sure is special and nice. I personally like the mirror decor on the navy blue wall.
16. Singer Residence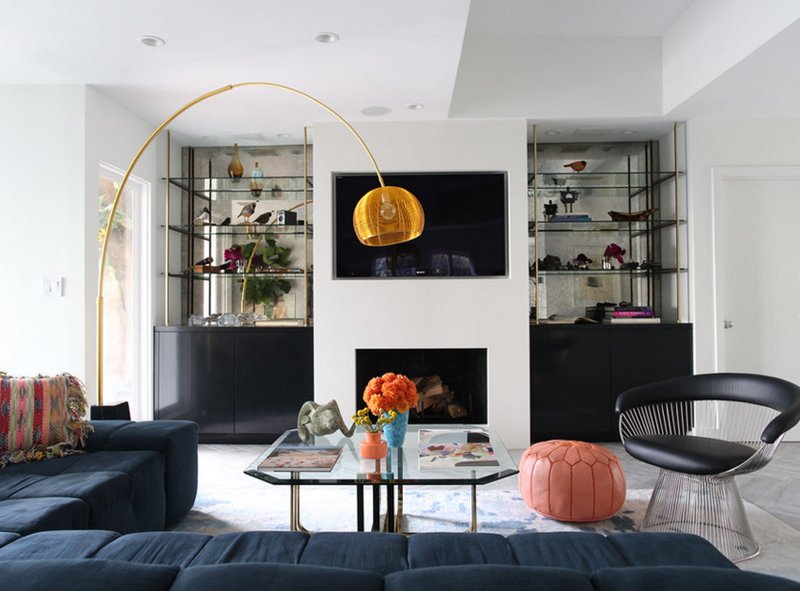 The lamp in this home is something we usually see in display centers that showcase the most beautiful and current lighting fixtures there is in the market today – only this time in a shade of gold. What I usually see is the exact design but in silver or stainless steel. This lamp sure is the center of attention in here.
17. Society Hill Renovation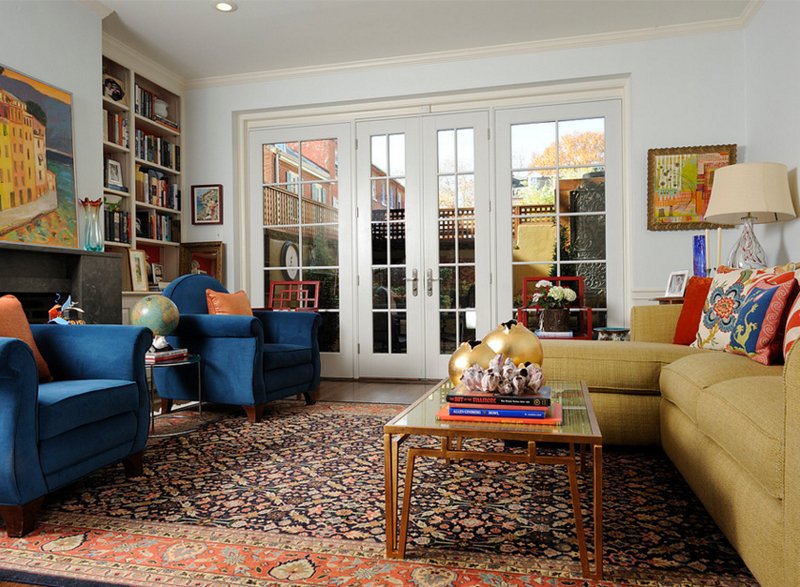 A colorful space to be in, this living room showcases everything that we usually want and need in a living room – a good, comfortable chair or sofa, books for reading and recreation and a large window that opens to the backyard – for an easy access to fresh air!
18. Tiburon Home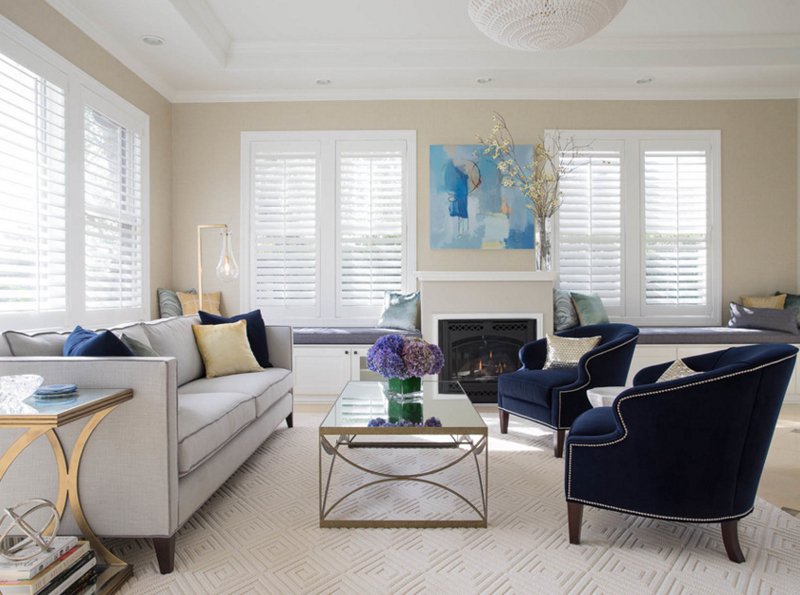 You might not see the gold much in here, but you can surely see the navy chairs that face the white sofa. The hints of gold
19. Traditional with Modern Twist in Aqua at Lakeshore East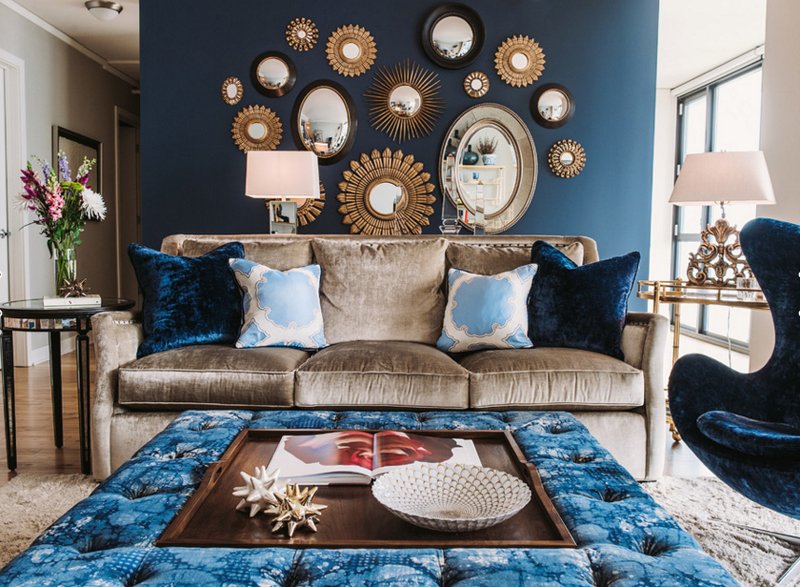 I love the beautiful collection of mirrors seen on the wall – the unique designs sure are stunning. Even the navy blue pillows and egg chair on the side is one fancy color that makes this space really breath-taking; and the accent wall, by the way, is spectacular.
20. Transitional Space in Philadelphia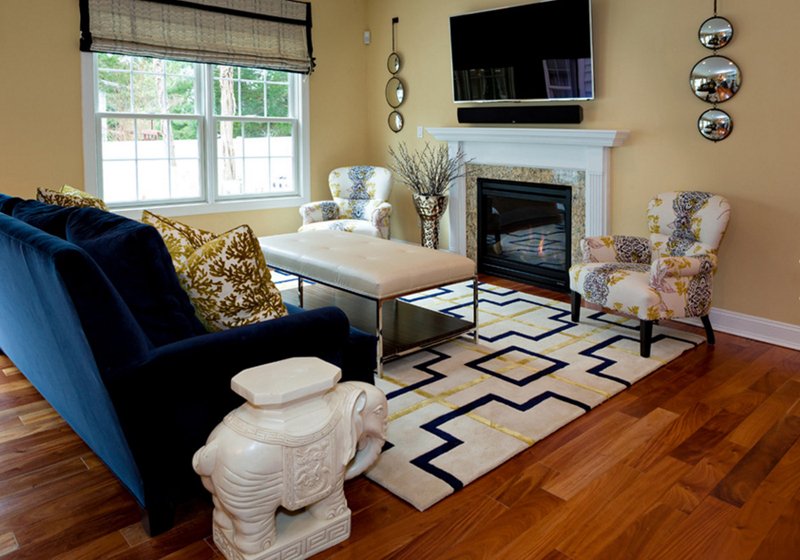 Having beige or neutral-colored walls actually allows you to do a lot of things with it – you can add and play around and basically enjoy yourself while doing that; in here we see that the designer only added mirrors but made sure that they made the area really homey and beautiful with their color combination.
Many think that this color combination is made for royalty. The colors are brighter and the details of the space were more exquisite. More lists to come like this one here in Home Design Lover!