22 Creative Designs of Triangular End Tables
All of us are familiar of the usage of tables especially those in the dining areas and living areas. Of course, these are very useful but there are different kinds of tables depending on how you use them. Aside from the dining table we use for eating meals or the coffee table in the living room where we can place some stuff while relaxing or watching TV, there are also some accent tables which could either be there as mere decor or would hold lamps and others.
An end table is a type of table that is usually placed at the end of a sofa. You could see it with a table lamp on it or a flower vase and others. These could add appeal to the space while others can be good for storage too as it has drawers or tiers in it. Now, take a look at some triangular end tables we have gathered for you. Yes, these are triangular in shape making them extremely unique!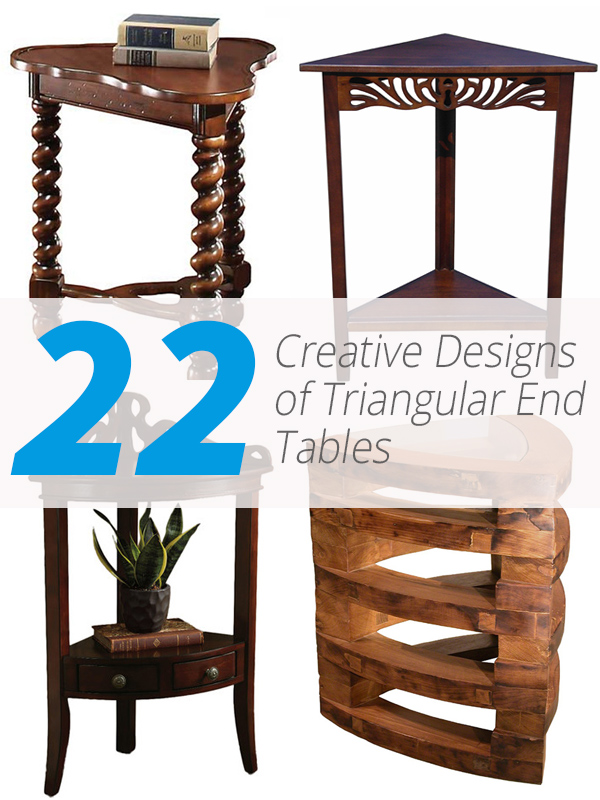 1. Progressive Furniture Chairsides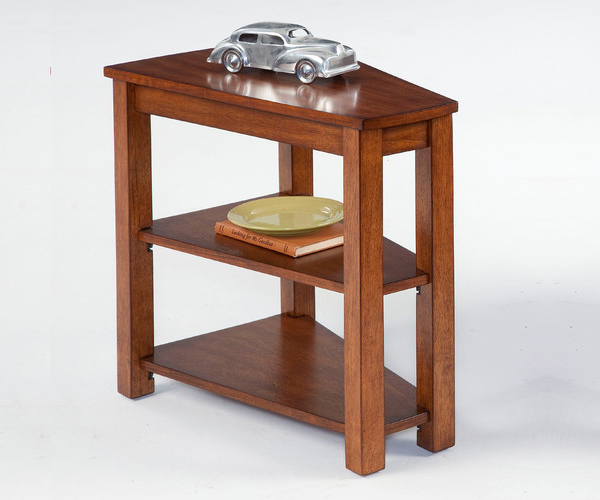 Clean and perfect geometric lines are seen in this table with a gorgeous blend of traditional and contemporary design.
2. Largo Normandy Triangle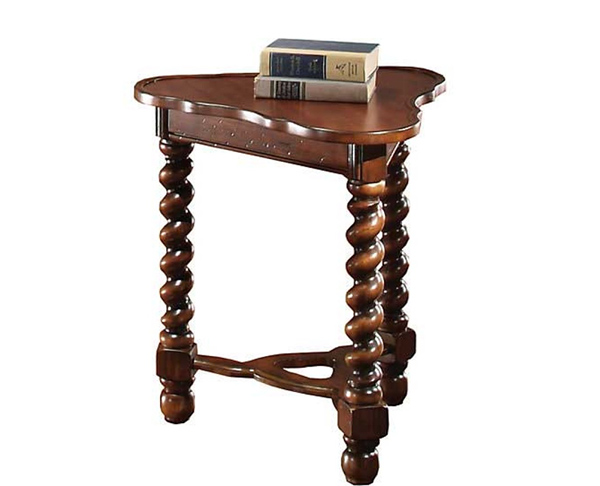 It is the intricate twisted legs of this triangular table that made it look beautiful.
3. International Concepts Corner Side Table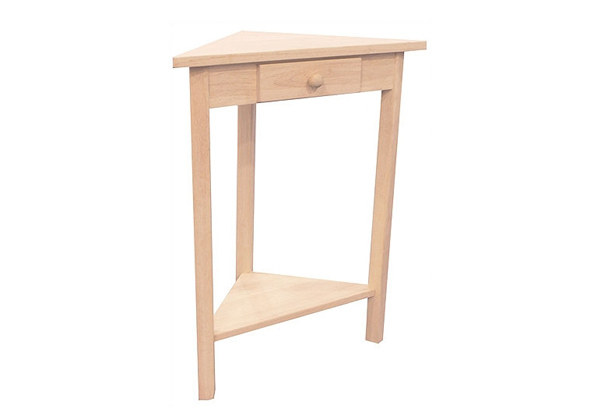 Add life to a dull corner in the room with this table that has a simple structure and clean lines.
4. D-Art Collection Winston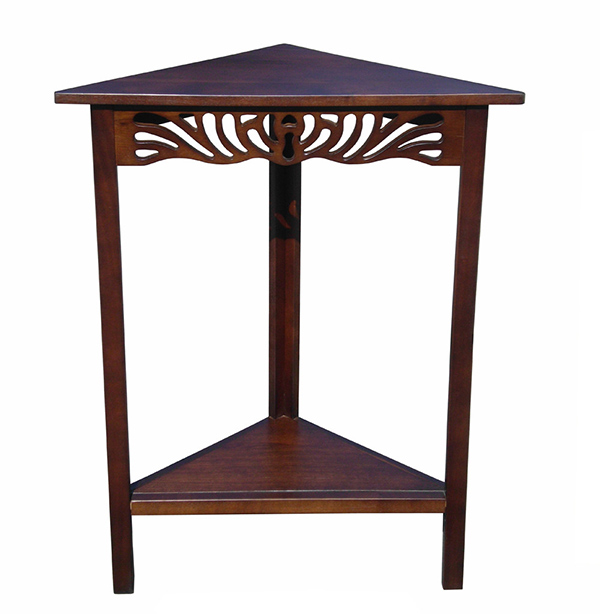 Made from wood, this table features a kiln dried mahogany with pretty details.
5. Ashley Furniture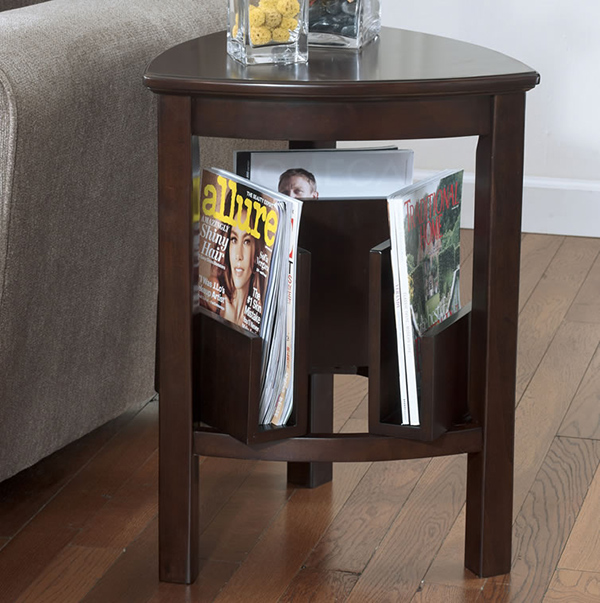 If you want something classic and lovely, this would be a good choice.
6. Bombay Heritage Gallery Corner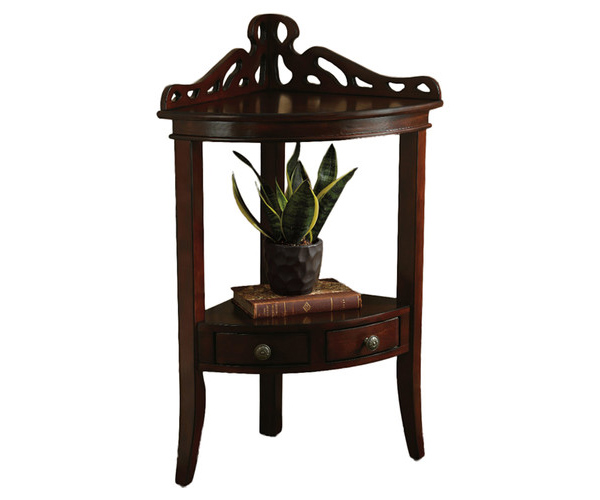 A stylish accent table that fits nicely in any corner with its lovely design and two drawers for storage.
7. Coast to Coast Imports 1 Drawer Corner Cabinet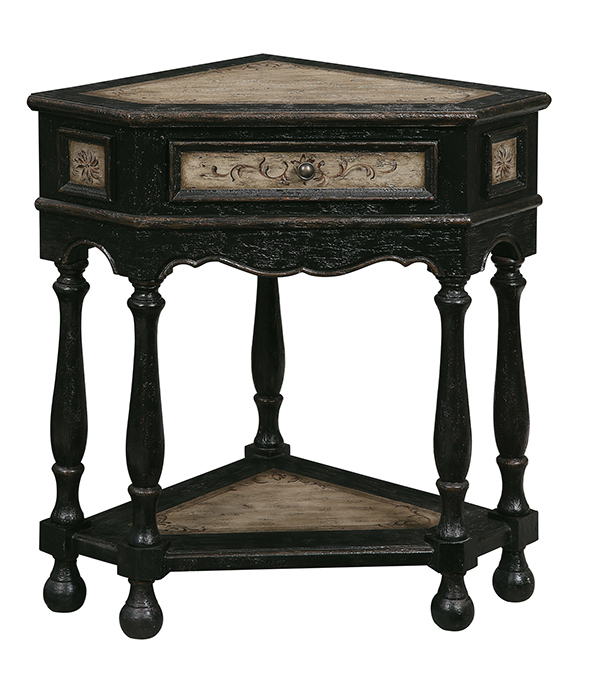 It would even be more amazing if your end table is a storage as well.
8. End Table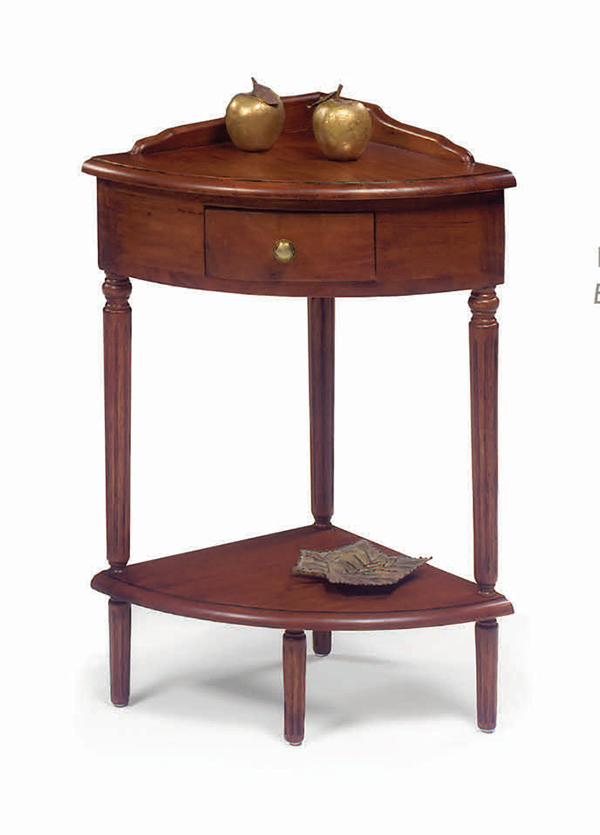 Add a touch of cottage-esque appeal to your home with this pretty end table.
9. Monarch Specialties Inc.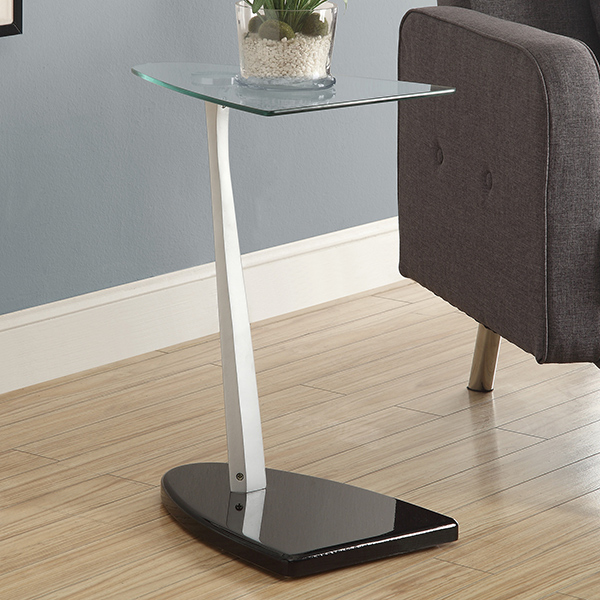 If you want a contemporary or modern triangular end table, this is the one for you with a glass top and unique design.
10. Leick Shield Tier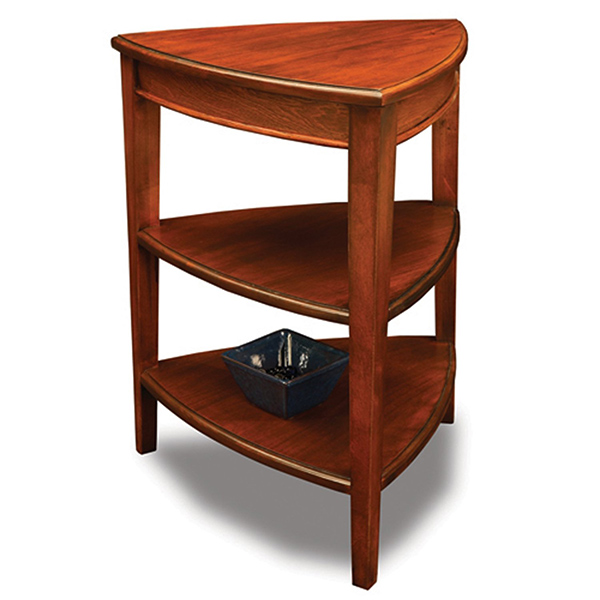 Want something that has many layers? This one will do!
11. Chalk It Up To Fun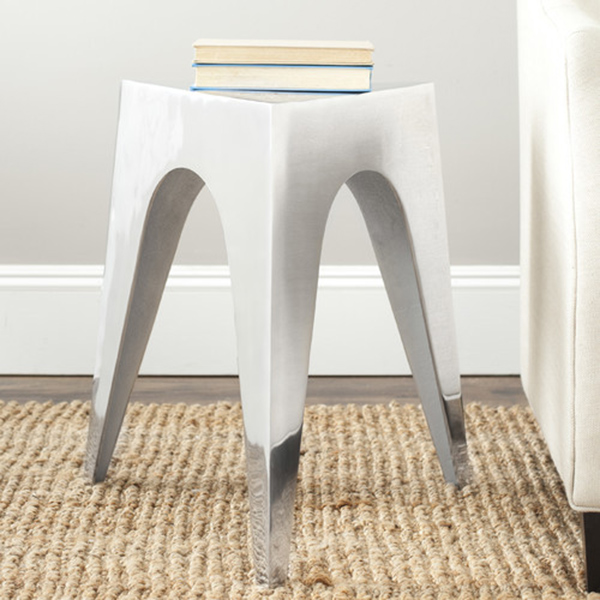 Another modern end table that would fit in modern day interiors.
12. Studiolo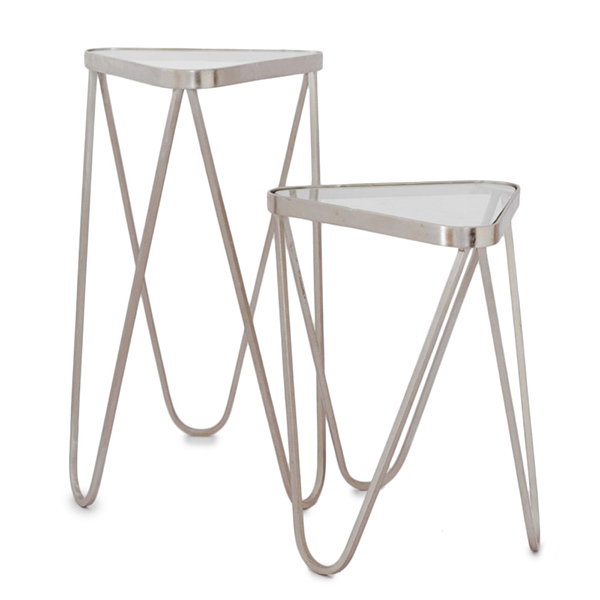 Unique triangular end tables with retro-inspired flair but would pass for a modern interior too.
13. Penrose Accent Table
This table features a two-tone finish of dark cherry and antique white. Pretty, right?
14. Tzalam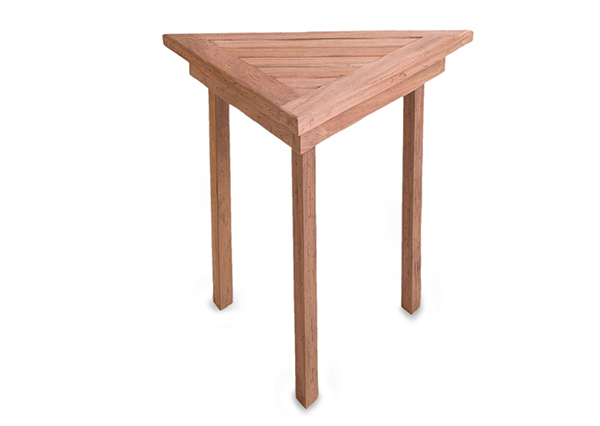 Anything wood is indeed nice just like this table.
15. A Triangle of Steel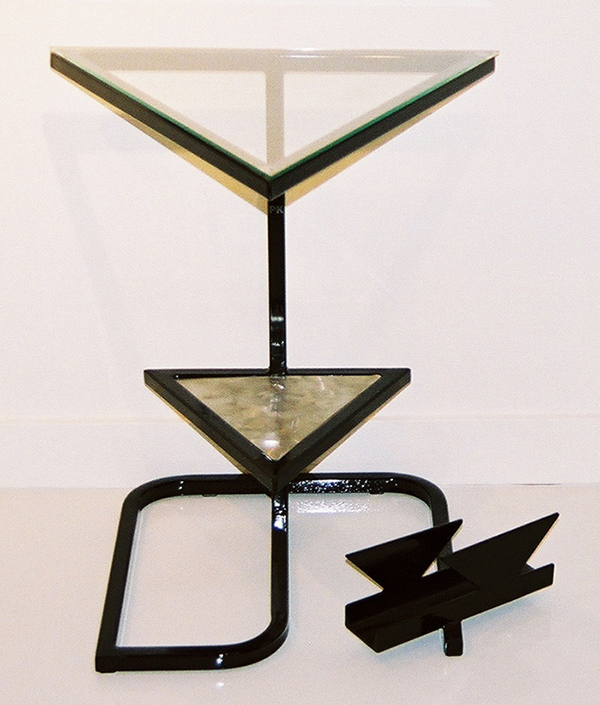 Made from steel and glass, this table isn't just functional but beautiful as well.
16. Triangular End Table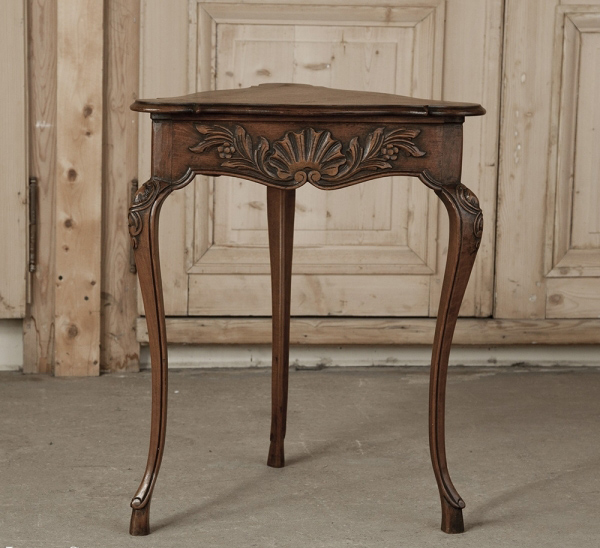 Hand-crafted from solid fruitwood, this one has intricate details on it.
17. Stein World Nassau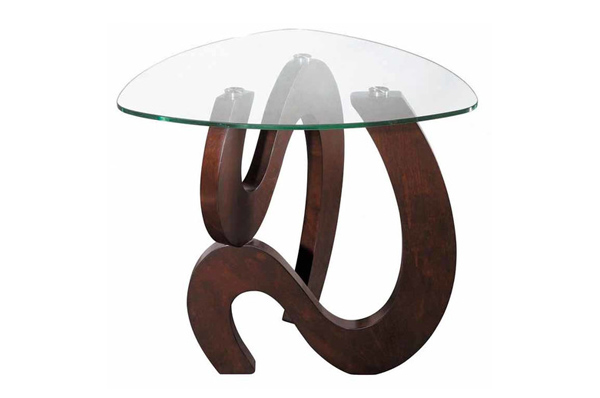 This end table is almost sculptural because of the design of its legs.
18. Paula Deen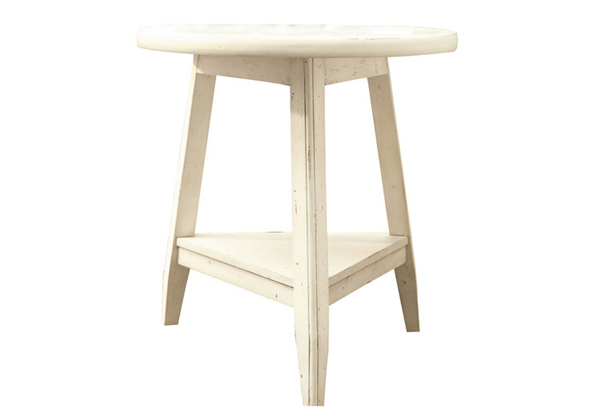 This table would be lovely for a cottage themed interior.
19. Cupertino Triangular Nesting Tables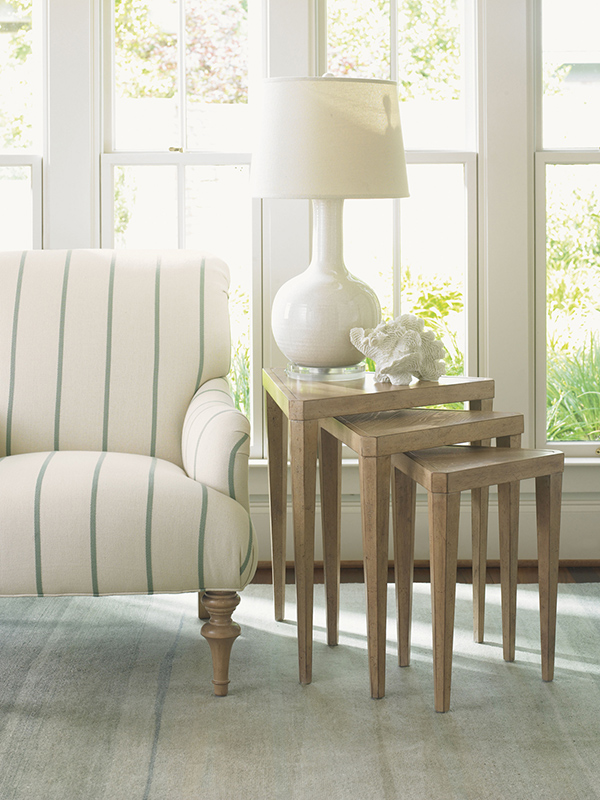 They would look good together but would also work well alone. Lovely!
20. BDI USA Fin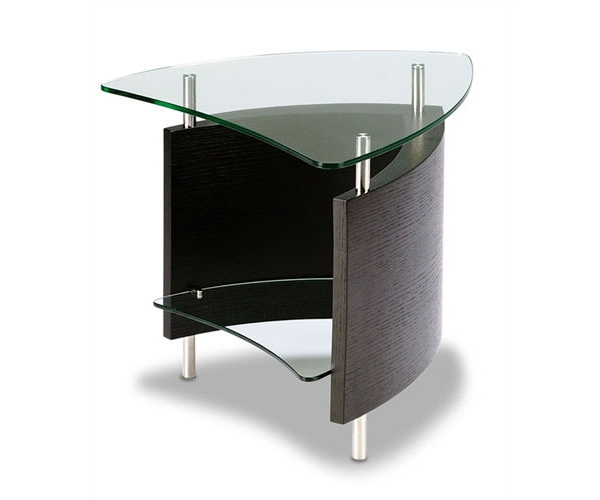 This table becomes a conversation piece in any setting with its sleek shape and modern style.
21. Passport Malaga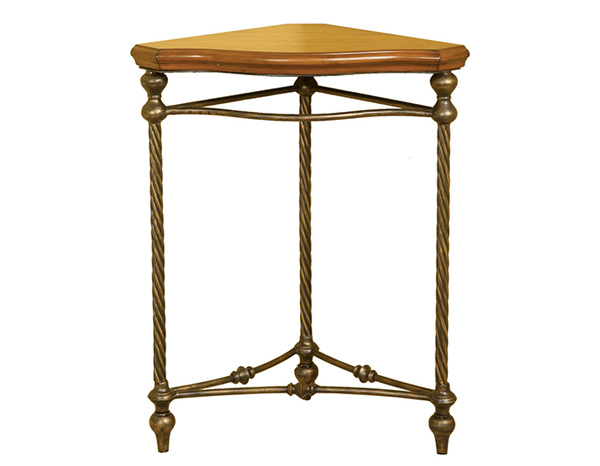 A table with a versatile design that will complement any decor.
22. Kacie Leisure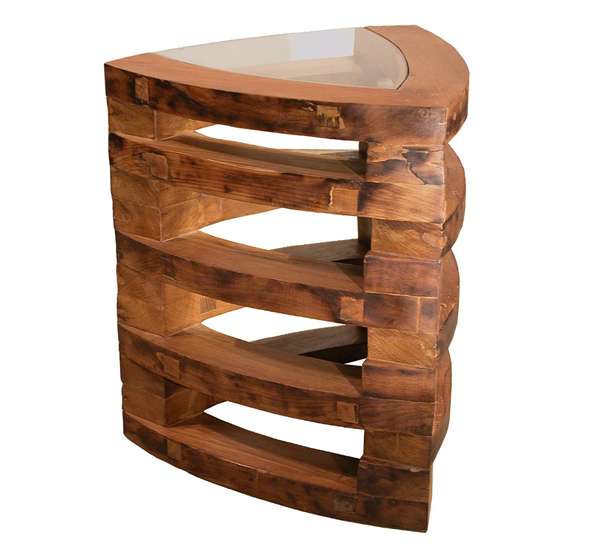 A different design for a stacking end table that looks truly interesting.
Who said that your end tables are nothing but boring pieces? Well, you can actually get one that can be an artistic piece in your home and not just a space filler for a dark corner. You have seen them all, creative and lovely triangular tables that would surely change your mind about how end tables look like. Am I right? So, which are your fave tables now?