Cut and Fold Modern Furniture Designed Like Origami
When I was a kid, and even up to this day, I like folding paper. I can recall that I made an vase of origami flowers that I gave to my mother when I was 7 years old. Paper folding is fun and many people around the globe have grown fondness in it. Because of that, many other items are origami inspired and that doesn't exempt house designs and other home items.
Creatives Andrea Kordos & Tony Round, came up with the idea of designing a chair and a shelf that resembles origami with a cut and fold. They were inspired by the idea of paper crafts in using simple shapes to come up with beautiful objects. The result of their furniture design is not just lovely but also unique and very functional. You'll get to know more about it in the video and images that we will show you below.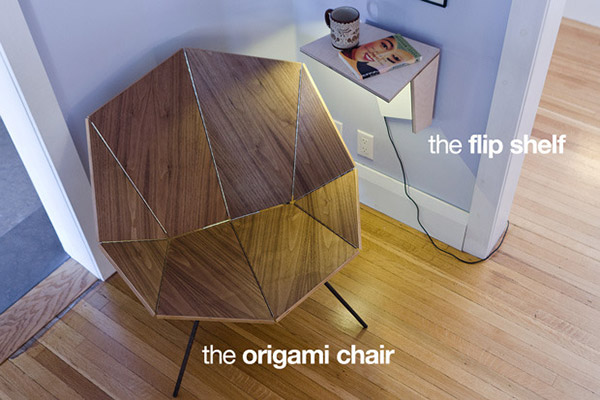 The architects who designed the origami chair and flip shelf really nailed it! These furniture pieces are totally awesome! It combined plywood facets with piano hinges.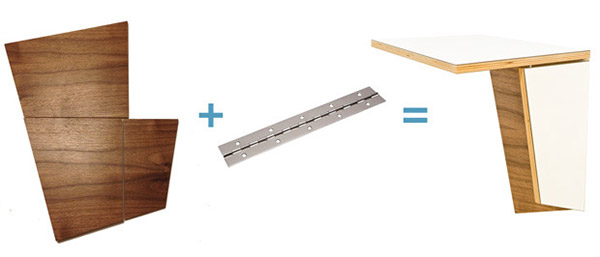 This is the Flip Shelf. It has a simple design that can be folded through the piano hinges.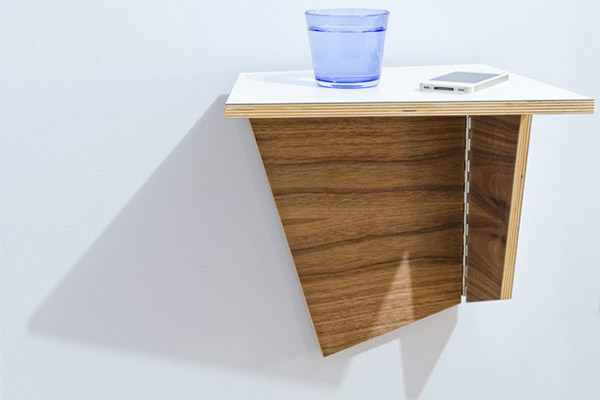 This fun and functional sculptural shelf can help save space in your home as it is installed on the wall. It also comes with an optional LED light that is perfect for reading.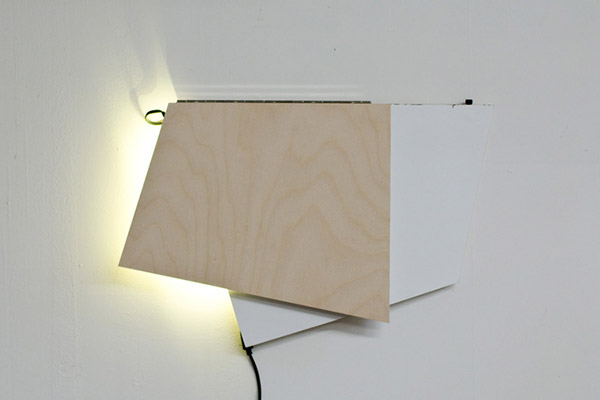 When folded, it is a nice wall decor and the light creates a soft, indirect mood lighting.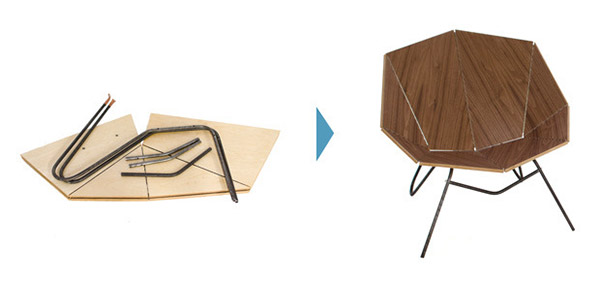 The Origami Chair is comprised of wood with natural walnut veneer finish that sits on top of elegantly folded steel frames.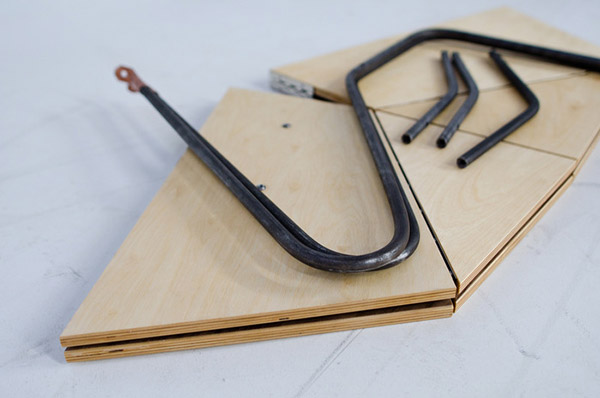 Like the shelf, it also used piano hinges so it can be folded just like a paper.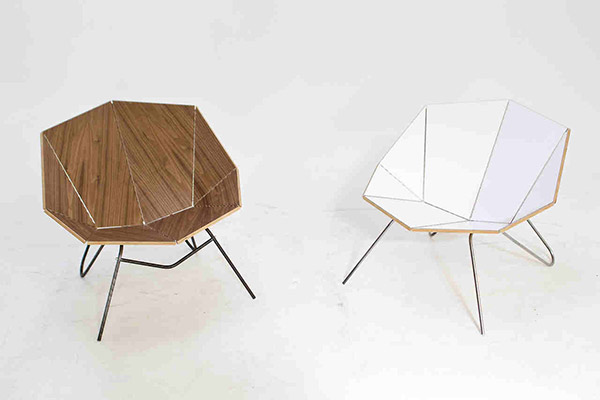 The facets of each baltic birch shell are connected with piano hinges for some flex and comfort. It comes in different finishes aside from the natural walnut veneer. You can also have it in 3 bright solid-color laminates.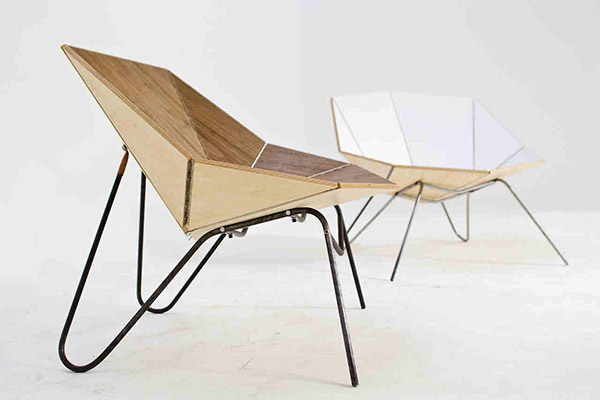 The chair base design uses flush fasteners and is simple to assemble. It is lightweight and sturdy too.
The design of the chair is nest like which is generous and ergonomic. It sure is comfortable to sit on.
Andrea Kordos & Tony Round were really able to make use of the idea of paper craft in a fun, functional and creative way. The piano hinges gave the furniture the appeal of being "folded" especially that it looked like broken lines too. The Flip Shelf and the Origami Chair are two lovely creations based on paper folding and we cannot deny how beautiful they are and how impressive it is to use simple shapes to create furniture pieces like this.